Search by Keyword
"NORWEGIAN WOOD (This Bird Has Flown)"
(John Lennon – Paul McCartney)
"We've written some funny songs – songs with jokes in. We think that comedy numbers are the next thing after protest songs."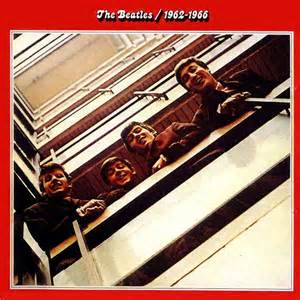 This quote from Paul McCartney from October 22nd of 1965 was in reference to their song "Norwegian Wood (This Bird Has Flown)," which they had just completed the day before. While it does have its humorous lines, such as noticing there "wasn't a chair" after being asked to "sit anywhere," the song is hardly in a similar category to those by Weird Al Yankovic. Nevertheless, it easily became one of the most loved tracks from their groundbreaking "Rubber Soul" album, popular enough to earn a place on their first official US compilation album "The Beatles/1962-1966" (aka "The Red Album").
The unconventional lyrics are one of the fascinating elements of the song that made it stand out, not so much for their humor, but for their curious interpretation. What was the real purpose of John's visit with this woman? What kind of "fire" did he light, as mentioned at the close of the song? And, what is "Norwegian wood" anyway? Most Beatles fans have their interpretations. You probably do too. We'll take a look at what the composers say as to the meaning of the lyrics and see if we got it right.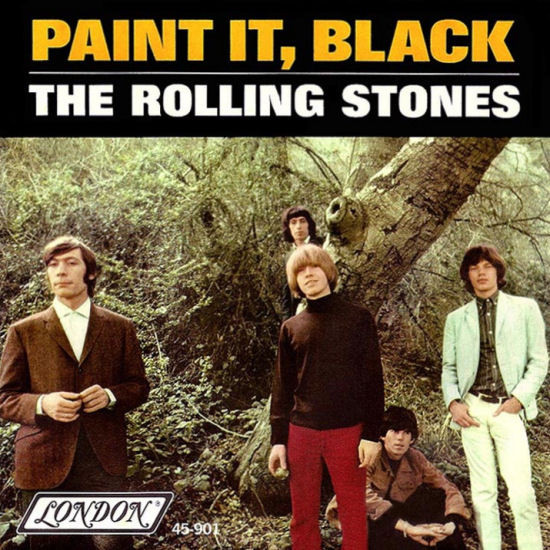 Another obviously fascinating element of the song is the now common, but at the time entirely new, use of an Indian instrument called a sitar. After its appearance in this song, everyone from The Rolling Stones to The Box Tops to B.J. Thomas released songs featuring a similar sounding instrument. "I couldn't believe it," remembers Brian Wilson of The Beach Boys," adding, "the sitar on it blew my mind!" George Harrison himself was enamored with it enough to continue its use on Beatles records for the next two-and-a-half years. Just one more example of The Beatles paving the way for future trends. "If they did it, it must be the thing to do!"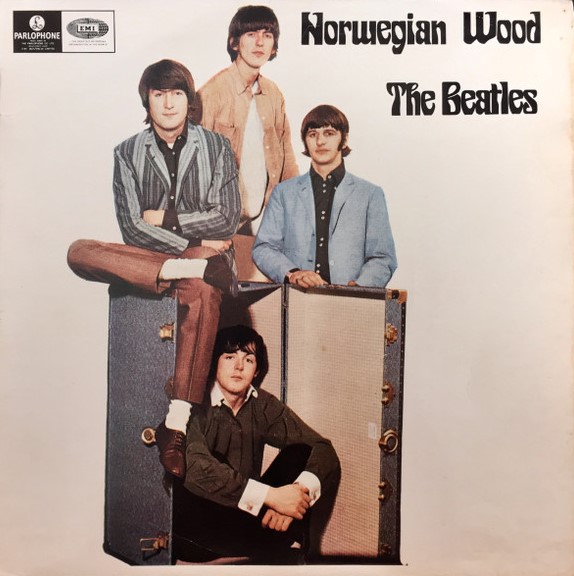 Songwriting History
"Norwegian Wood" began to be written by John Lennon while he was on a skiing vacation in St. Moritz in the Swiss Alps with his wife Cynthia and producer George Martin and his wife between January 25th and February 7th, 1965. "It was during this time that John was writing songs for 'Rubber Soul,'" George Martin recalls, "and one of the songs he composed in the hotel bedroom, while we were gathered round, nursing my broken foot, was a little ditty he would play to me on his acoustic guitar. He'd say, 'What do you think of this one?' It had a slightly sick lyric, which was very apt to me nursing my injured toe. The song was 'Norwegian Wood.'"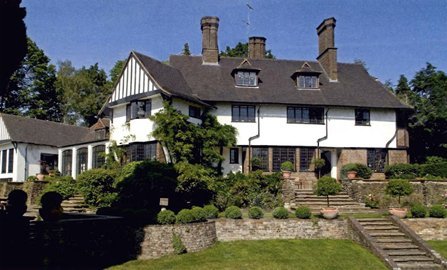 "I wrote it at Kenwood," John Lennon said in 1970, which was no doubt referring to a writing session he had with Paul at some point in 1965 to finish the song. ("Paul helped me on the lyric" he stated in 1972.) How much of the song he had written in the Swiss Alps is debatable, but it apparently wasn't very much. "Either one of us would have an idea for a start and we'd finish," Paul explains. "John would often have the first couple of lines, like in 'Norwegian Wood,' and I'd say, 'That's good,' and we'd carry on and finish it all up. We used to sit down and write like this for three hours usually, until we got very bored and we wanted to go home."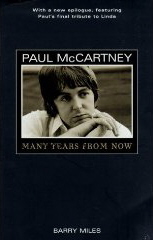 Paul elaborates about that writing session even further in his book "Many Years From Now": "I came in and he had this first stanza, which was brilliant: 'I once had a girl, or should I say, she once had me.' That was all he had, no title, no nothing. I said, 'Oh yes, well, ha, we're there.' And it wrote itself. Once you've got the great idea, they do tend to write themselves, providing you know how to write songs. So I picked it up at the second verse."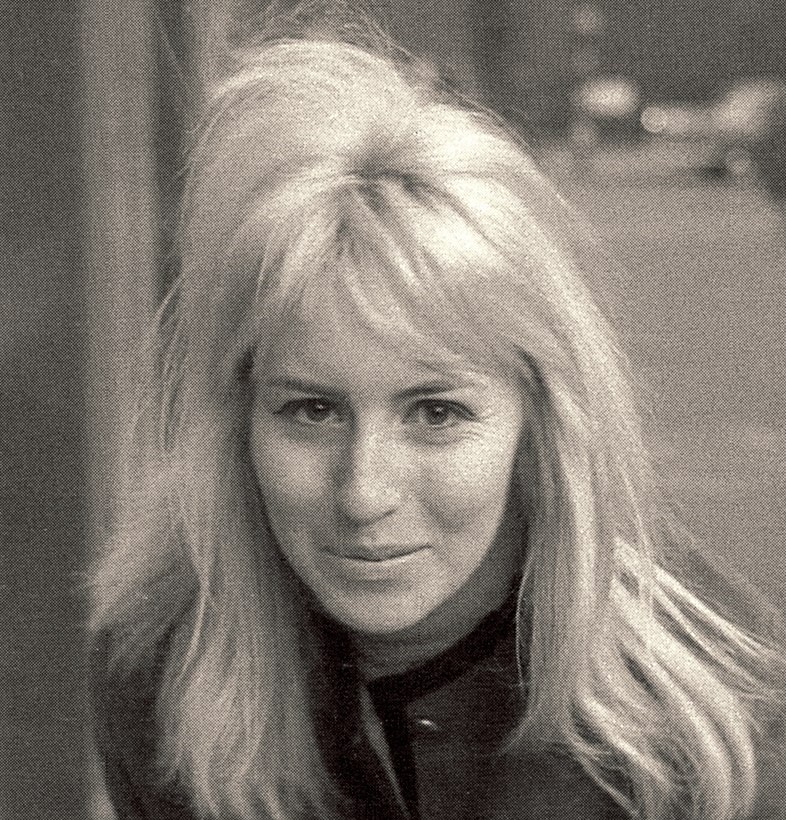 The subject matter evolved quite quickly after that. "It's a story, it's him trying to pull a bird, it was about an affair," Paul explained. John was very open about this fact in interviews as well: "I was trying to write about an affair without letting my wife know I was writing about an affair," he stated in 1970, "so it was very gobbledegook. I was, sort of, writing from my experiences, girl's flats, things like that." In 1980 he elaborated further: "'Norwegian Wood' was about an affair I was having. I was very careful and paranoid because I didn't want my wife, Cyn(thia), to know that there really was something going on outside the household. I'd always had some kind of affairs going, so I was trying to be sophisticated in writing about an affair, but in such a smokescreen way that you couldn't tell. I can't remember any specific woman it had to do with."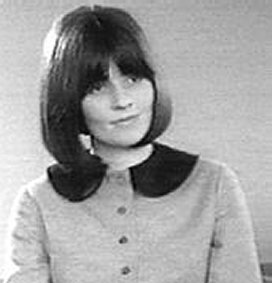 There has been much speculation as to who specifically this affair was with. Childhood friend Pete Shotton insists that the song was about John's affair with a "sophisticated female journalist," which led many to believe it was family friend Maureen Cleave.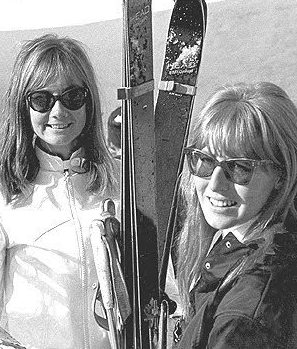 Philip Norman's book "John Lennon – The Life" is equally insistent that the song is about John's affair with Sonny Freeman, wife of photographer Robert Freeman who lived in the same apartment complex in Emperor's Gate in the early '60s. Philip Norman explains that she frequently described herself as Norwegian and that their apartment was decorated with wood paneling. Lennon never admitted to either of these women as being participants of the affair in question.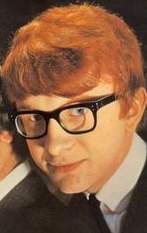 "I don't know how the hell I got to Norwegian wood," John said in 1980. "John told 'Playboy' that he hadn't the faintest idea where the title came from but I do," Paul explains in his autobiography. "Peter Asher had his room done out in wood, a lot of people were decorating their places in wood. Norwegian wood. It was pine really, cheap pine. But it's not as good a title, 'Cheap Pine,' baby. So it was a little parody really on those kind of girls who when you'd go to their flat there would be a lot of Norwegian wood. It was completely imaginary from my point of view but in John's it was based on an affair he had. This wasn't the décor of someone's house, we made that up."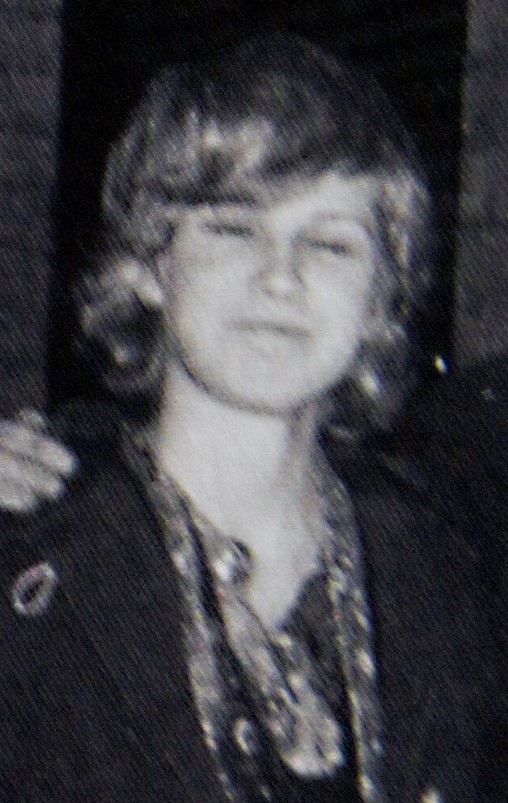 And yet another story regarding the phrase "Norwegian Wood" surfaced in a story recounted by Lindy Ness, old time friend of Lennon during the Cavern days of 1962. When she had returned from a trip to Norway, she presented John with a gag gift in the bandroom of the Cavern on August 24th, 1962; a wooden troll with trousers around his ankles, sitting on a toilet. Lindy relates that he "looked at it and said, 'What's this, Norwegian wood?'" Lindy and George's girlfriend at the time, Marie Guirron, remembered this odd phrase that John had used and, when the 'Rubber Soul' album was released three years later, Marie was certain that John had Lindy in mind. This event, as detailed in Mark Lewisohn's book "Tune In," had never been verified by John.
Many people assume that the ending lyrics that say "so I lit a fire" mean starting a fire in her fireplace and contemplating the previous day. Others like to interpret this line to mean he fired up a joint, rationalizing that John did describe "Rubber Soul" as "the pot album." While one of these interpretations may be your favorite, neither of them are the truth.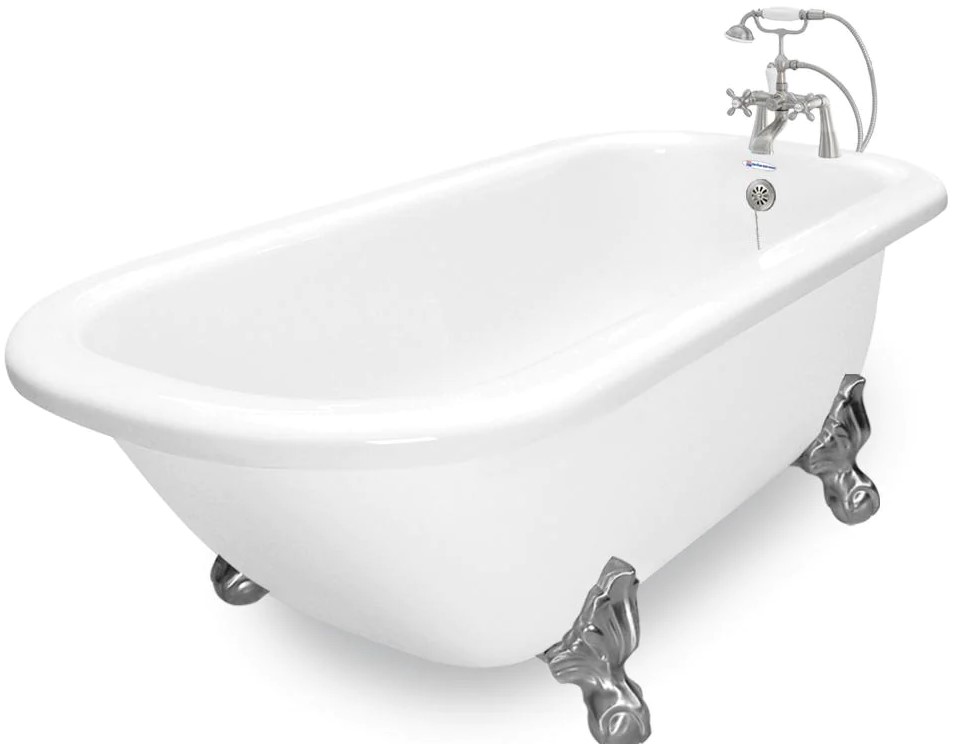 Paul McCartney, the song's co-lyricist, explains: "She makes him sleep in the bath and then finally in the last verse I had this idea to set the Norwegian wood on fire as revenge, so we did it very tongue in cheek. She led him on, then said, 'You'd better sleep in the bath.' In our world the guy had to have some sort of revenge. It could have meant I lit a fire to keep myself warm, and wasn't the décor of her house wonderful? But it didn't, it meant I burned the f**king place down as an act of revenge, and then we left it there and went into the instrumental." There you go!
As far as the melody and who wrote what, Paul helps us to round out these details as well. "It's in waltz tempo, 3/4 time, it's a quirky song, like an Irish folk song; John liked that, we liked that...It's 60-40 to John because it's John's idea and John's tune. But I filled out lyrically and had the idea to set the place on fire, so I take some sort of credit. And the middle was mine, those middle eights, John never had his middle eights." Therefore, the melody of the songs' bridge ("she asked me to stay…"), which they usually referred to as "middle eights," was written by Paul while the rest of the melody appears to be from John.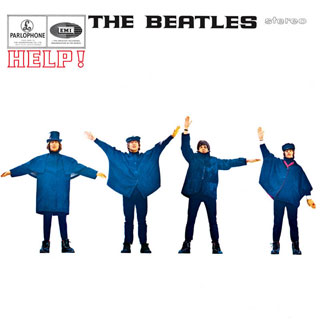 Since the song did not appear on the August 1965 released album "Help!," the writing session between John and Paul at Kenwood apparently was done shortly before the song was recorded. This would date the completion of the song to around early October of 1965.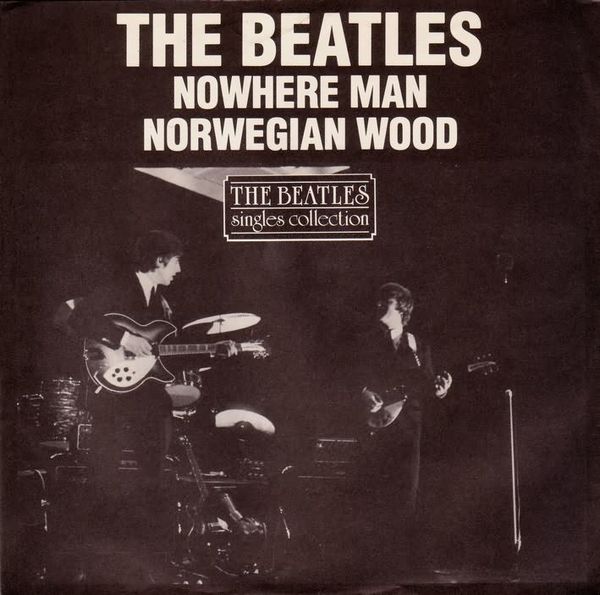 Recording History
"It's the first pop song that ever had a sitar on it," John said in 1980. "I asked George to play this guitar lick on the sitar."
"It was such a mind-blower that we had this strange instrument on a record," Ringo elaborates. "We were all open to anything when George introduced the sitar: you could walk in with an elephant, as long as it was going to make a musical note. Anything was viable. Our whole attitude was changing. We'd grown up a little, I think."

After tinkering around with a sitar that was a prop on the set of their movie "Help!" on April 5th and 6th, 1965, George took his curiosity with the instrument a little further later that year. "I went and bought a sitar from a little shop at the top of Oxford Street called Indiacraft," George relates. "It was a real crummy-quality one, actually, but I bought it and mucked about with it a bit. Anyway, we were at the point where we'd recorded the 'Norwegian Wood' backing track (twelve-string and six-string acoustic, bass and drums) and it needed something. We would usually start looking through the cupboard to see if we could come up with something, a new sound, and I picked the sitar up – it was just lying around; I hadn't really figured out what to do with it. It was quite spontaneous: I found the notes that played the lick. It fitted and it worked."
John adds, "He was not sure whether he could play it yet because he hadn't done much on the sitar, but he was willing to have a go, as is his wont, and he learnt the bit."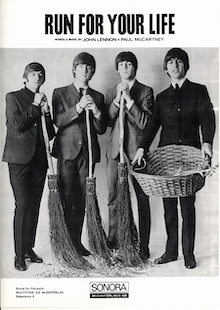 The recording session described above by George Harrison took place on October 12th, 1965, which was the very first day The Beatles convened in EMI Studio Two to record what became the "Rubber Soul" album. The first session on this day ran from 2:30 to 7:00 pm and concentrated solely on the song "Run For Your Life." Immediately thereafter, they spent the next four-and-a-half hours (from 7 to 11:30 pm) on "Norwegian Wood," although at this point its title was simply "This Bird Has Flown."
The rhythm track was performed in only one take, although "much rehearsing, head-scratching and overdubbing," as Mark Lewisohn describes it in his book "The Beatles Recording Sessions," took place during this lengthy session. As George stated above, two acoustic guitars, bass guitar and Ringo tapping on his cymbals made up the rhythm track. They then overdubbed John's lead vocal, Paul's harmonies during the bridge, two overdubs of sitar from George, finger cymbals and maracas by Ringo, and John double-tracking his vocals at the end of every line in each verse.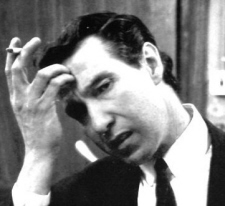 Engineer Norman Smith remembers the difficulty he had in recording the sitar: "It is very hard to record because it has a lot of nasty peaks and a very complex wave form. My meter would be going right over into the red, into distortion, without us getting audible value for money. I could have used a limiter but that would have meant losing the sonorous quality."
Nonetheless, they worked out the bugs and got an adequate recording of the sitar on this first version of the song. Their original intention of this being a "comedy number" is most evident in this version, with their labored vocals and goofy-sounding sitar riff at the song's conclusion. But, with all this work being done and on a strict time schedule to complete the album, they still decided that this wasn't good enough. John wasn't happy.
"We went through many different versions of the song," John remembers. "It was never right and I was getting very angry about it, it wasn't coming out like I said. They said, 'Just do it how you want.'"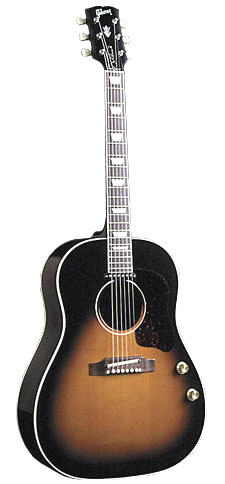 This opportunity came nine days later on October 21st, 1965, in EMI Studio Two where the song was started again from scratch. Another four-and-a-half hour session ran from 2:30 to 7:00 pm and showed the group once again experimenting with different arrangements. The first try of the song on this day ("take two") premiered an interesting double-tracked sitar introduction played along with John's acoustic guitar to the melody and chords of the bridge. It then segued into the verse with a simple drum and bass guitar rhythm kicking in as George plucked out the melody line on the sitar. "I did the guitar very loudly into the mike and sang it at the same time," John remembers about the session on this day. Paul also did his background vocals during the rhythm track this time around. This rather awkward take wasn't deemed good enough for overdubs and they took a little time to re-think their strategy.

"Take three" shows that they decided to change the title of the song to "Norwegian Wood," hence Norman Smith's announcement "This Bird Has, er…er…Norwegian Wood take three." This time around, however, they decided to lift the key of the song from D major to E major, accomplished by John placing a capo on the second fret of his Gibson acoustic guitar, thereby deciding to hold off on recording the sitar for the time being. George "dubbed it on after," as John explained in interview, possibly varispeeded from the same key that George had been playing in the earlier versions. "Take three" closely resembles the finished version, although it didn't get past the rhythm track, which consisted of John and George's acoustic guitars and Paul's bass with vocals.
"Take four" was the keeper, which began with John performing three attempts at the acoustic guitar introduction. After the first try, John stops and says "no, okay" and immediately tries again. After the second attempt he stops and calmly exclaims "wrong," and jumps right into the version that made it onto the finished recording. An additional eight measures were included in the instrumental portion of the song at this stage, which brought this section to sixteen measures to equal all of the other verses. At the end of the song, John smugly says "I showed ya." With that, the rhythm track, consisting of two acoustic guitars, bass guitar, bass drum beats and vocals, was complete and ready for overdubs.
George then overdubbed his distinct sitar part, playing the riff during much of the song and performing a drone during the second and fourth verses. Therefore, the sitar ended up being used as more of a complimentary ingredient of the song rather than the primary focus as originally intended. The answering sitar phrases heard in the bridges of the song were likewise dropped in favor of letting the acoustic guitar strums take precedence.
Ringo then entered the picture for overdubs, performing parts on tambourine and what sounds like knee slaps during the bridges of the song. Who needs drums to be a good percussionist?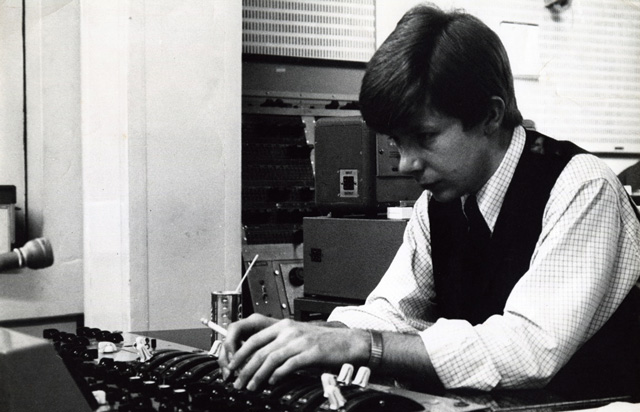 No time was wasted in performing the mono and stereo mixes of "Norwegian Wood," the mono mix being done on October 25th, 1965 in the control room of EMI Studio Two by George Martin and Norman Smith with Ken Scott as 2nd engineer. One thing they apparently neglected to do on this mono mix was to fade down George Harrison's isolated sitar track whenever he wasn't playing, which left some sound traces that weren't intended to be there. First to be noted is George coughing during the bridge (just before the words "so I looked around"). Also, a voice is heard presumably saying "sounds good" just as the vocal begins "she told me she worked..." at the start of the second bridge. Nobody noticed these flaws at the time and they became part of the mono mix released to the public.

Interestingly, as a surviving acetate pressing shows, "Norwegian Wood" was originally slated to be the fifth song on side one of "Rubber Soul" after George's "If I Needed Someone," the label identifying the song simply as "This Bird Had Flown." After more thought, a decision was made that John's acoustic ballad would flow better directly after "Drive My Car" on the British album.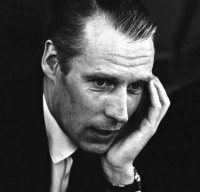 The first stereo mix was performed the following day, October 26th, 1965, also in the control room of EMI Studio Two by George Martin, Norman Smith and Ron Pender as 2nd engineer. The engineering staff did remember to turn down the sitar track during the first bridge this time around. However, a quick discernible voice is heard just before George starts his sitar riff in the instrumental section of the song, this possibly being a cue from someone to instruct George to start playing his sitar. The presence of this voice appears to indicate that engineer faded up that track a little early this time around. This flaw also went unnoticed and was released to the public as well.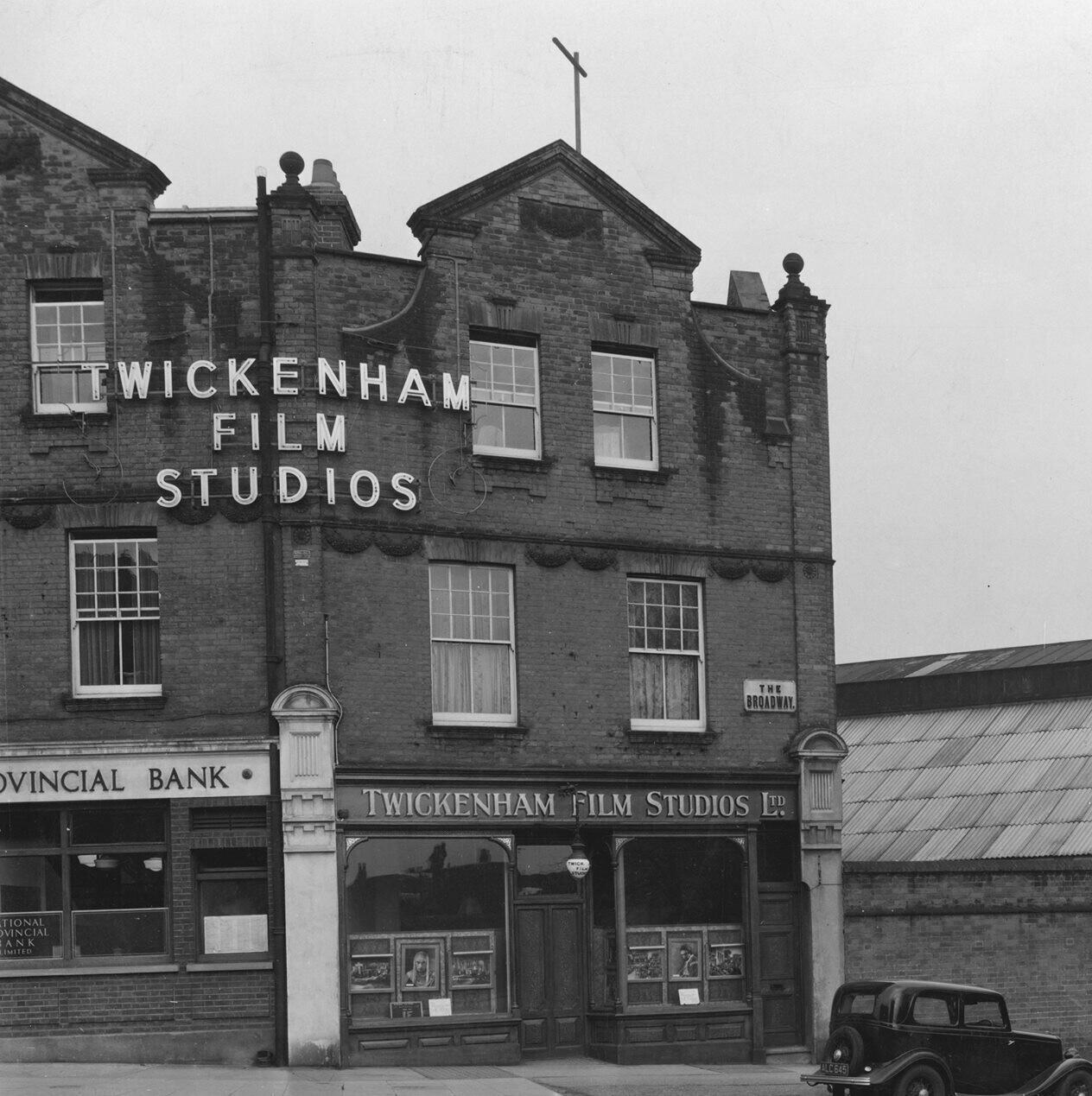 The Beatles actually went through "Norwegian Wood" on two different occasions, January 7th and 9th, 1969, at Twickenham Film Studios during the rehearsals for what became the "Let It Be" album and film. Of course, neither of these taped renditions were released to the public in any way.
A second stereo mix of the original 1965 studio recording was made by George Martin in 1986 in preparation for the "Rubber Soul" album being released on compact disc for the first time. This has become the prominent mix of the song that is available to this day.


Giles Martin was given the task in 2023 of creating a "demix remix" of "Norwegian Wood" for inclusion on the 50th Anniversary edition of the compilation album "The Beatles / 1962 - 1966" (aka "The Red Album"). With Peter Jackson's AI technology at his disposal, Giles Martin was able to utilize this "new machine-learning techology" so that "individual elements that were put to tape...and were therefore impossible to separate" could be "untangled, allowing Giles to put the original recordings back together with even greater clarity and impact," as stated by John Harris in the liner notes of the above mentioned album. While the stereo spread of all of the instruments are quite satisfying and the overall vibrancy is improved in this new mix, the increased volume of the sitar performance is somewhat jarring compared to all of the previous mixes.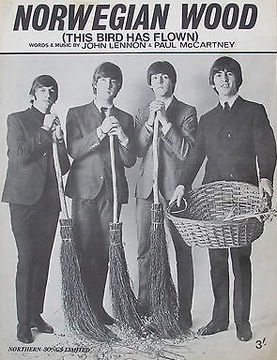 Song Structure and Style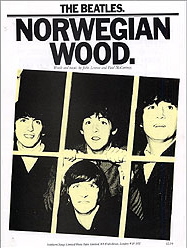 Recorded in 3/4 time, "Norwegian Wood" continues in a similar pattern to the Bob Dylan-inspired "You've Got To Hide Your Love Away" from earlier that year, therefore many speculate that this song was also a Dylan-inspired song. A minimalist approach was definitely taken with the structure of the song, the single chord verses with a repeated downward-spiraling melody line being the consuming feature of the entire track. What on the surface could have resulted in monotony became an amazingly enduring trait in this highly respected song.
The simple structural approach consists of 'verse/ bridge/ verse/ verse (instrumental)/ bridge/ verse' (or abaaba). A simple introduction and conclusion are thrown into the mix, which also highlights the pointed melody line.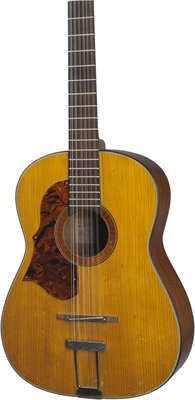 The sixteen-measure introduction takes the exact form of the verses that follow by repeating the single-chord eight-measure melody line twice. However, the first half of the introduction is played solo by John on acoustic guitar while the second half is an identical repeat with George playing the melody line on sitar and Paul kicking in with a simple bass guitar part. George is also heard on a Framus "Hootenanny" 12-string acoustic guitar during this section as well.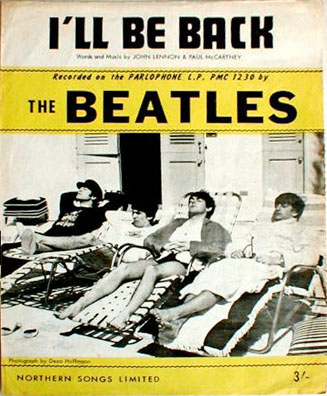 The first sixteen-measure verse follows immediately afterward with John singing the melody line and George echoing the last four notes of each phrase on sitar. The verse is played in E major but the bridge that follows it shifts to E minor. The Beatles had become fond of shifting the key from major to minor as evidenced in the songs "I'll Be Back" and "And I Love Her," to name a couple.
This bridge is characterized by the higher harmony of Paul throughout as well as George's strident 12-string strums on the downbeat of every other measure, not to mention the flavorful little transitional notes he plays as the bridge concludes. Ringo makes his first appearance in the song during this section with his syncopated leg-slapping in measures five through eight and then thirteen thru sixteen. Although George's sitar is resting during the bridge, he does put in a good cough at the end of the seventh measure (on the mono mix only).
A second identically-structured verse then begins which features the reemergence of the sitar as a simple drone that's heard on the downbeat every four measures. George also plays fragrant little phrases throughout on 12-string guitar from the original rhythm track. (A lyrical difference between this and the first version appears, that being a switching of the lines "biding my time" with "drinking her wine," as can be heard on "Anthology 2".)
A third verse immediately follows, which acts as an instrumental section of the song. After a quiet but detectable cue from an unknown person (as heard in the stereo mix), George once again plays the melody line on the sitar, repeating it twice this time to fill out the full sixteen measures. (He only plays this once on the first version of the song as heard on "Anthology 2".)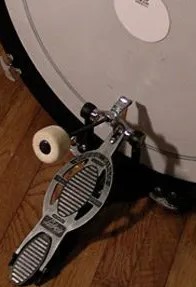 Another sixteen-measure bridge is then heard, which features all of the same ingredients as the first bridge with the addition of Ringo's bass drum playing a quick "ba-bum" on the downbeat of every other measure. He also begins a tambourine rhythm that is heard on the two and three beat of every measure throughout.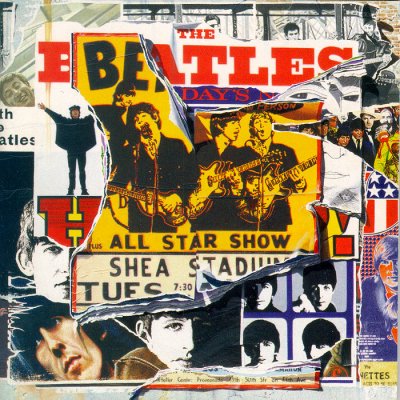 The final verse concludes the story with all of the elements of the second verse, including the sitar drone and fragrant 12-string picking from George. Ringo continues the bass drum pattern into this section of the song and alters the tambourine to a single hit on the downbeat of every even numbered measure. This segues nicely into the song's conclusion, which is actually a repeat of the first half of a verse, therefore being eight measures in length. George plays the melody line one final time on the sitar and, thankfully, omits the clumsy final ending phrase he played in the first version (see "Anthology 2").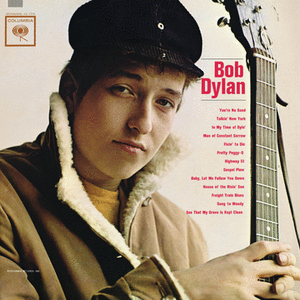 Being the lead vocalist and rhythm guitarist, John Lennon is very much the focal point of the song. This gives the illusion that the story contained therein is entirely John's, although the song is very much co-written from John's original idea. His vocal work is entirely single-tracked and was performed while playing his excellent rhythm guitar work, which appropriately gives the effect of a story-teller or singer-songwriter. His vocal style, however, is a little less like Bob Dylan and more like something we haven't heard before. "John sings like an Irishman a bit on it," exclaims George Harrison.
As for his rhythm guitar playing, his solo introduction sets the tone for the whole song. It introduces the recurring melody line excellently and is played forcefully throughout the entire track. We can be grateful that John insisted on redoing the song the way he wanted it, since his guitar work in the first version was simply that of background guitar strumming while the double-tracked sitar dominated the proceedings.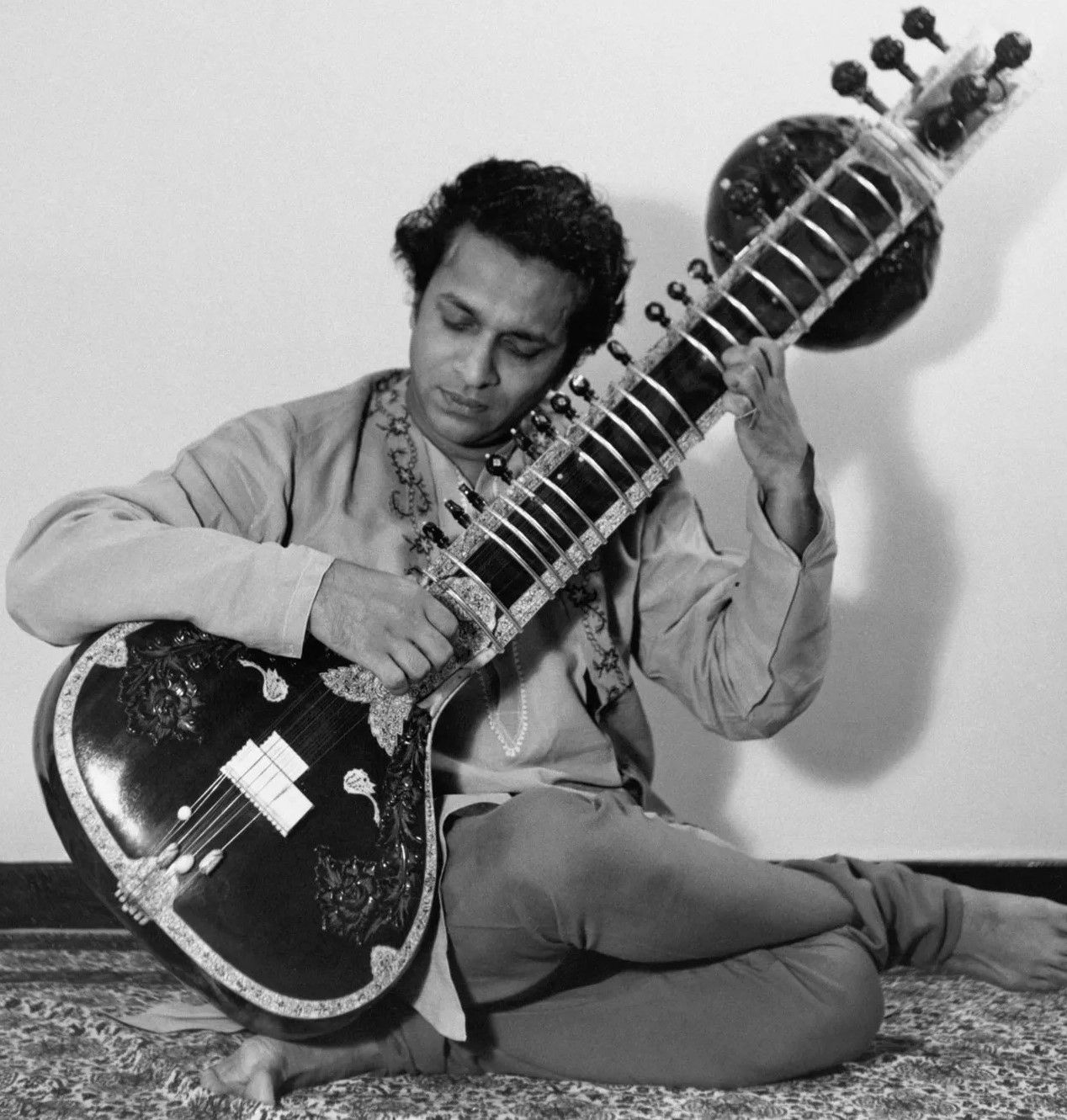 As for the sitar, the performance may not have impressed the masters, but the impact on the masses was huge. "Even though the sound of the sitar was bad, they were still quite happy with it," George remembers. He was the first to admit "I played the sitar very badly." Sitar virtuoso Ravi Shankar relates: "My nieces and nephews made me hear 'Norwegian Wood' after I had met George (in 1966). Before this, I had not heard anything (by the Beatles) and I was not much impressed by it. But I saw the effect on the young people. I couldn't believe it. It seems that they were lapping it up. They loved it so much."
George's work on 12-string acoustic guitar is also especially noteworthy, giving the track a warm, earthy tone that sounds just as lovely today as it did in 1965.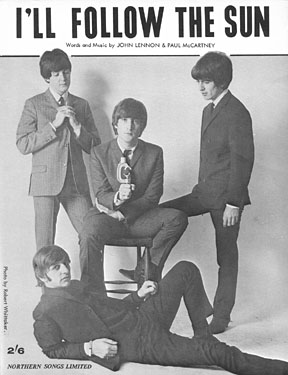 Ringo may not have been able to "bash away" at the drum kit on this song, but his presence is felt nonetheless. Replacing the use of maracas and exotic finger-cymbals on the first version, he succumbs to the standard use of tambourine and "leg-slapping," not unlike what he performed on "I'll Follow The Sun" the previous October.
While Bob Dylan's lyrical style may have been in the mix, John and Paul's story is much less rambling and much more telling. That's not to say there aren't any ambiguities. The tone of the lyrics is a description of the singer being "had" by a girl instead of the other way around as he was used to. Since "she showed me her room," it was a given that a sexual encounter would be imminent. Why else would he relent to engage her in conversation "until two" o-clock in the morning if he didn't think it would lead to something worthwhile. In the meantime, he describes the situation as anxiously "biding my time, drinking her wine."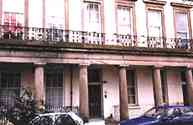 But, as the story unfolds, she was leading him on the whole time. Eventually, because of it being so late, she indicated that "it's time for bed," but not with him. She laughingly says no to any possibilities by giving the excuse that "she worked in the morning." Since it's so late, and knowing he's been tricked, he goes off to "sleep in the bath." This unusual phrase is explained by John's long-time friend Pete Shotton who remembers John asking guests at his residence in Gambier Terrace to sleep in the bath because of the lateness of the hour.
And, of course, when he finds that "this bird has flown" by the time he wakes up, he's mad enough about being "had" that he "lit a fire" to burn down the place. "Isn't it good?", he slyly asks himself.
American Releases
December 6th, 1965 was the first American release date for "Norwegian Wood" on the album "Rubber Soul." Capitol wisely kept it as the second song on the album, undoubtedly recognizing it as an impressively strong track. Capitol's version of "Rubber Soul" was released on an individual compact disc on January 21st, 2014, both the mono and stereo versions of the album contained on a single CD.



Sometime in 1967, Capitol released Beatles music on a brand new but short-lived format called "Playtapes." These tape cartridges did not have the capability to include entire albums, so two truncated four-song versions of "Rubber Soul" were released in this portable format, "Norweigian Wood" being on one of these. These "Playtapes" are highly collectable today.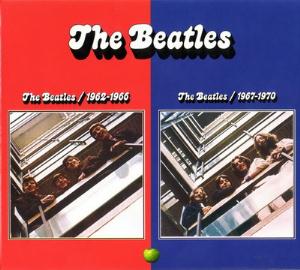 It was a strong enough track, in fact, to earn a place on the first official compilation album "The Beatles/1962-1966" (aka "The Red Album"). This double album was released on April 2nd, 1973, and contained an impressive total of six tracks from the British "Rubber Soul" album. This album was first released on compact disc on September 20th, 1993, "Norwegian Wood" also being included on the composite "Red Album / Blue Album" promotional sampler that was released at the same time. A remastered version of the "Red Album" came out on August 10th, 2010.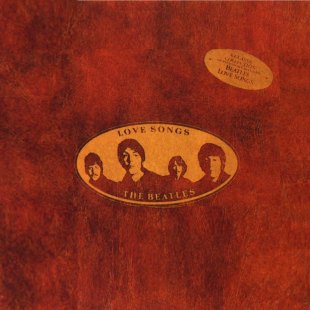 In preparing the tracks for the October 21st, 1977 released compilation album "Love Songs," the powers that be couldn't resist including "Norwegian Wood" once again, despite the rather innapropriate subject matter for an album of "love songs." The 1965 stereo mix of this song was altered artificially by Capitol by panning the vocals from the right channel to the center.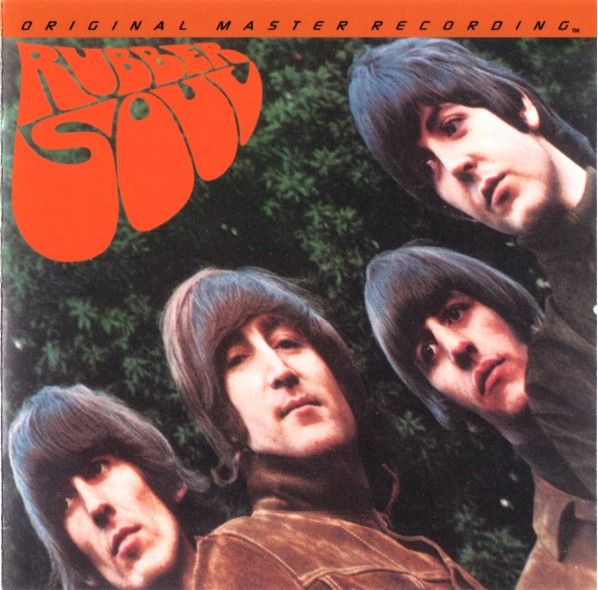 The first time the original British "Rubber Soul" album was made available in the US was the "Original Master Recording" vinyl edition released through Mobile Fidelity Sound Lab in June of 1984. This album included "Norwegian Wood" and was prepared utilizing half-speed mastering technology from the original master tape on loan from EMI. This version of the album was only available for a short time and is quite collectible today.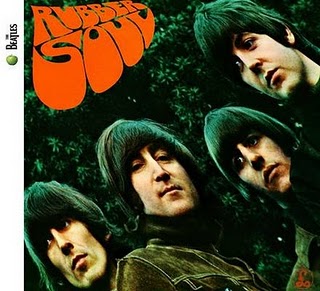 The new 1986 stereo mix by George Martin was used for the "Rubber Soul" compact disc release on April 30th, 1987, the vinyl edition coming out on July 21st, 1987. This mix was also used when the CD was remastered and re-released on September 9th, 2009 on CD and on November 13th, 2012 on vinyl.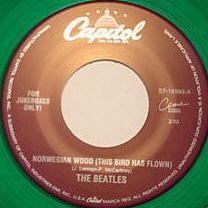 On November 20th, 1995, Capitol released "Norwegian Wood" as a single in its Cema series of "For Jukeboxes Only" 45's with "If I Needed Someone" as the b-side. Only 1,000 copies were printed on green vinyl, these being made available through "Collector's Choice Music" as a bonus release when you purchased a 1995 sealed set of Beatles LP's. Then, on November 12th, 1996, black vinyl copies were printed and released without the Cema designation on the label with a different catalog number, both of these being quite valuable today.
Then, on March 18th, 1996, the highly anticipated "Anthology 2" set was released which featured the long sought after "take one" of "This Bird Has Flown" recorded on October 12th, 1965. Although this version had been available for years on bootleg albums, the general public was now able to own it on an official Apple release.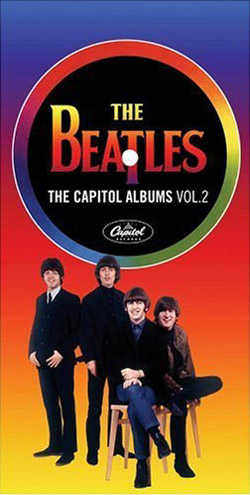 On April 11th, 2006, Capitol released the box set entitled "The Capitol Albums, Vol. 2" which featured the entire American "Rubber Soul" album as it was originally heard in 1965. On initial pressings of this set, Capitol mistakenly presented a "mono type-B" fold down mono mix of the entire "Rubber Soul" album, which was a method that combined both the left and right channels of the stereo mix to create a mono mix. Therefore, the mono mix of "Norwegian Wood" in this set was initially prepared in this way, the error being corrected on subsequent pressings. .
For those of you who find it important to hear George coughing on the original mono mix and to own the original 1965 stereo mix, these are now available in the US once again on the box set "The Beatles In Mono," which has remastered these mixes and released them on September 9th, 2009.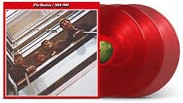 A 50th Anniversay edition of the compilation album "The Beatles / 1962 - 1966" (aka "The Red Album") was released on November 10th, 2023, the new stereo mix of "Norwegian Wood," as detailed above, being included. This expanded release included 12 additional songs for a total of 38 tracks, and was made available as a double CD and as a triple vinyl release on both black and red vinyl.


Live Performances
Wouldn't it have been great if, in the middle of their set during the 1966 tour, George Harrison picked up his Indiacraft sitar, sat down cross-legged on the stage, and accompanied The Beatles on "Norwegian Wood"? But, alas, they never considered doing such a thing. Therefore the song was never performed live by the group.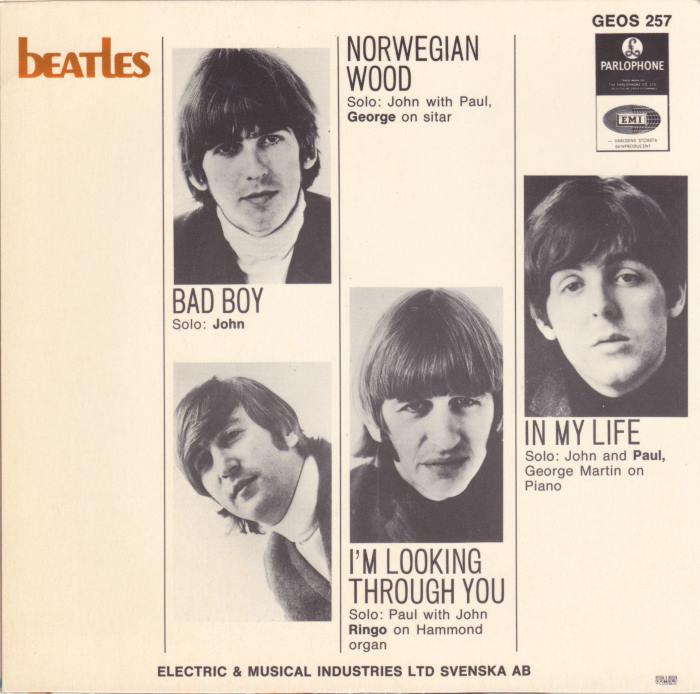 Conclusion
The obsession with the sound of the sitar in pop music is usually credited to its first appearance on The Beatles song "Norwegian Wood." The Yardbirds did bring the instrument to the recording studio first in an attempt at recording the riff for their Graham Goldman-penned song "Heart Full Of Soul," but they instead acquiesced to an electric guitar imitation of the sitar sound as played by their guitarist Jeff Beck. The Kinks also imitated the sitar drone with an electric guitar on their British record "See My Friends." While both of these songs were released by mid 1965, The Beatles were the first to actually use the sitar in a pop recording with their December release of the "Rubber Soul" album.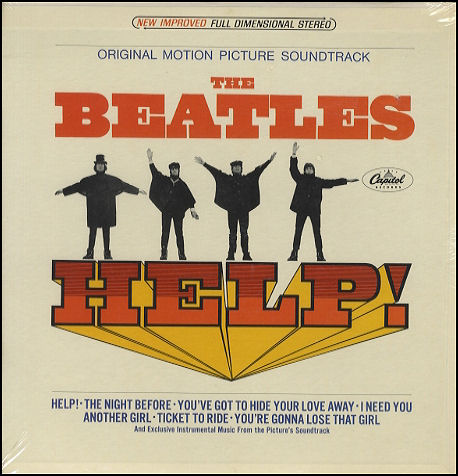 Or is this true? Take a closer listen to The Beatles American soundtrack album of "Help!" What do we hear in the first five seconds of the album on the James Bond-like intro of the title track? A sitar. What do we hear starting about seventeen seconds into the instrumental track entitled "From Me To You Fantasy"? A sitar. The instrumental track "Another Hard Day's Night" is a medley of three Beatles songs, namely "A Hard Day's Night," "Can't Buy Me Love" and "I Should Have Known Better" played with what lead instrument? A sitar. And the final song of side two, entitled "The Chase," is a full two-and-a-half minute traditional Indian instrumental played on various Indian instruments featuring what lead instrument? A sitar.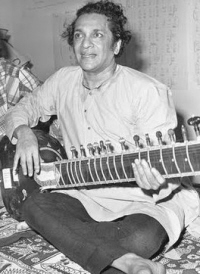 While it is true that the soundtrack instrumentals produced for the movie "Help!" were the work of composer Ken Thorne and were included in conjunction with the international flavor of the film, it still stands as true that this Beatles album, released in America on August 13th, 1965, was the first pop record to feature the sound of the sitar. The Beatles may not have played the instrument on this album, nor did they have anything to do with these tracks, but US Beatles fans heard it here first. It was no surprise for them to hear it again on "Norwegian Wood" four months later. And then the rest of the world seemed to latch on to the sitar craze, equating it with "flower power," "free love" and taking drugs (all to Ravi Shankar's chagrin).
However you slice it, this was another "Beatles first."



Song Summary
"Norwegian Wood (This Bird Has Flown)"
Written by: John Lennon / Paul McCartney
Song Written: January 25th to October 1965 (approx.)

Song Recorded: October 21, 1965

First US Release Date: December 6, 1965

US Single Release: Capitol Cema #S7-18888-A (green vinyl) Capitol Cema #S7-19341 (black vinyl)

Highest Chart Position: n/a

British Album Release: Parlophone #PCS 3075 "Rubber Soul"

Length: 2:00

Key: E major

Producer: George Martin

Engineers: Norman Smith, Ken Scott
Instrumentation (most likely):
John Lennon - Lead Vocals, Rhythm Guitar (1964 Gibson J-160E)

George Harrison – Rhythm Guitar (1964 Framus Hootenanny 5/024 acoustic 12-string), Sitar (India Craft)

Paul McCartney - Bass Guitar (1963 Hofner 500/1), Harmony Vocals

Ringo Starr – Drums (1965 Ludwig Super Classic Black Oyster Pearl), tambourine, legs (his own)
Written and compiled by Dave Rybaczewski
IF YOU WOULD LIKE TO MAKE A DONATION TO KEEP THIS WEBSITE UP AND RUNNING, PLEASE CLICK BELOW!
Sign Up Below for our MONTHLY BEATLES TRIVIA QUIZ!
Sign Up Below for our MONTHLY BEATLES TRIVIA QUIZ!