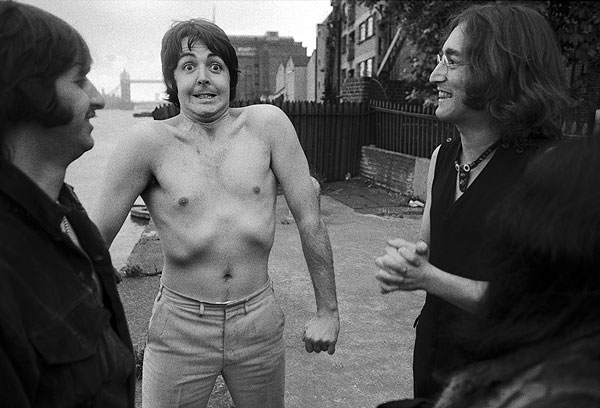 "WILD HONEY PIE"
(John Lennon – Paul McCartney)
"I like the idea of doing something solo, just for a change, because everything we did was a four-headed monster." This quote from Paul McCartney in December of 1966 gradually came to fruition as he began to take more and more liberties in the recording studio for the last few years of The Beatles' career. George didn't mind him taking over lead guitar duties from time to time. Paul would periodically be allowed to mold John's compositions to what he envisioned, and he even replaced Ringo on drums for a few songs.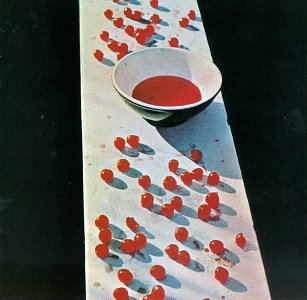 In the case of "Wild Honey Pie," although the song is viewed as highly inconsequential by most, Paul took advantage of being alone in the studio to fully record a Beatles track entirely by himself. This adventurous endeavor can easily be seen as a precursor to what, two years later, became his first solo album, "McCartney." From the small experimental seed of "Wild Honey Pie," Paul developed the art of being a one-man-band, resulting in the likes of "Maybe I'm Amazed."
Songwriting History
"Wild Honey Pie" is one of a large number of songs listed to have been written entirely by Paul in Rishikesh, India in the spring of 1968 while The Beatles, their significant others, and friends (new and old) were studying the art of Transendental Meditation under Maharishi Mahesh Yogi.


Paul's recollections about the song's writing are summed up as follows: "It was just a fragment of an instrumental, which we were not sure about, but Pattie (Harrison) liked it very much, so we decided to leave it on the album. The track emerged from a spontaneous sing-along in Rishikesh." One can only wonder how spirited of a "sing-along" could have resulted from such a sparesly lyrical song! In fact, it is highly probable that the song was merely an instrumental piece when it began to take shape in India. Nonetheless, "Wild Honey Pie" can apparently be listed among three other popular songs that exist because of George's wife Pattie, namely "Something" (The Beatles), "Layla" (Derek And The Dominos) and "Wonderful Tonight" (Eric Clapton). I think it's fair to say that Pattie is probably much more proud of having been an inspiration for those three songs.

Some may wonder which came first; "Wild Honey Pie" or its namesake "Honey Pie," another Paul McCartney composition also appearing on the "White Album." In Paul's book "Many Years From Now," Paul sets the record straight, describing "Wild Honey Pie" as "a reference to the other song I had written called 'Honey Pie,'" Predictable, but now clarified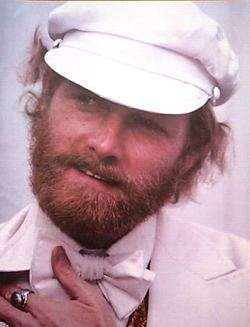 Incidentally, Mike Love of The Beach Boys, a fellow visitor in India when "Wild Honey Pie" was conceived, had been the co-author of a hit single the previous year with the similarly titled song "Wild Honey." Could this song have been an inspiration for "Wild Honey Pie" in some way, or was it just coincidence?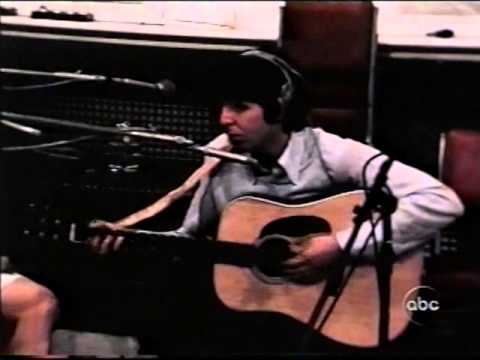 Recording History
On August 20th, 1968, John and Ringo entered EMI Studio Three for a quick session to put the finishing touches on the song "Yer Blues" as well as overseeing the mono mix of "Revolution 9." Paul apparently was not present during this 5 to 5:30 pm session, nor was George who was on a brief vacation in Greece at the time.

Another recording session began a little later that evening, 8 pm, in EMI Studio Two with Paul being the only Beatle in attendance. This day's events are evidence of the fragmented state of the group at the time, John and Ringo popping in briefly during this session while Paul was finishing up his song "Mother Nature's Son," which reportedly created a notable tension in the air until they left.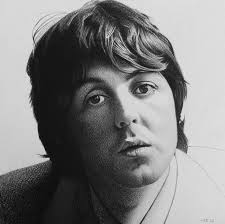 After Paul completed this song, he recorded an acoustic demo of a new composition called "Etcetera" which ended up not being used on the forthcoming album, nor heard by anyone ever again. "This was a very beautiful song," remembers technical engineer Alan Brown. "I recall it was a ballad and had the word 'etcetera' several times in the lyric. I only heard it twice: when he recorded it and when we played it back to him. The tape was taken away and I've never heard of it since." In an interview with Howard Stern, Paul explains that the song was "a stinker" that is "never going to" be released, saying his intention was to give it to Marriane Faithfull for her to record, which never happened.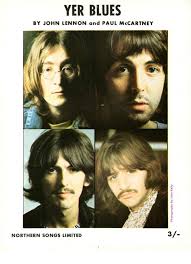 While the song "Etcetera" was vetoed by Paul for inclusion of the "White Album," his next recording experiment wasn't. At what was now approximately 2 am the following morning, Paul started recording "Wild Honey Pie." "We'd very recently done John's 'Yer Blues' where we'd packed ourselves into a cupboard," Paul explains, "so we were in an experimental mode, and so I said, 'Can I just make something up?' I started off with the guitar and did a multitracking experiment in the control room or maybe in the little room next door. It was very home-made; it wasn't a big production at all. I just made up the short piece and I multitracked a harmony to that, and a harmony to that, and a harmony to that, and built it up sculpturally with a lot of vibrato on the strings, really pulling the strings madly. Hence, 'Wild Honey Pie'...It was a little experimental piece."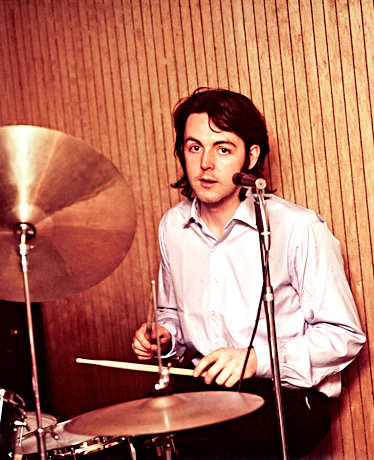 The rhythm track for John's song "Yer Blues," recorded on August 13th, 1968, was put to tape with all four Beatles, drums and all, crammed into the small annexe to the Studio Two control room. With this sonic experiment in mind, as mentioned above, it inspired Paul to do something similar for his "Wild Honey Pie" experiment. Paul's recollections undoubtedly include the drum set up that was in place on this day as used on "Mother Nature's Son." Alan Brown continues: "Paul wanted an open effect on his drums to give a bongos sound, and we ended up leaving the studio itself and putting the drums in the corridor, halfway down, with mikes at the far end. It wasn't carpeted then and it gave an interesting staccato effect."


After Engineer Ken Scott anounces, "This is Ad Lib, Take One," Paul fills one of the tracks of the four-track tape with singing and acoustic guitar, and then overdubs himself with more guitar along with playing the kick drum with a foot pedal on another track. This fills tracks one and two, after which he fills track three with a syncopated rhythm on a tom-drum along with more harmony singing. Track four contains yet more harmony singing, this completing the recording of the song. At approximately 3 am, this 53 second song was complete.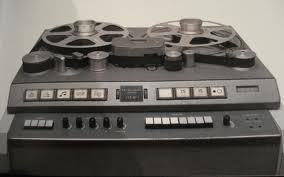 The next hour was utilized for creating mono mixes for both "Mother Nature's Son" and "Wild Honey Pie," the latter song taking six attempts to get the mix right. The book that accompanies the "'White Album' 50th Anniversary" box set explains the reason why it took much effort to achieve the perfect mix according to Paul's specifications. "The fluttering sound of one of the acoustic guitars was created by making the speed of the tape fluctuate slightly. This was done by brushing a hand over the metal spool while it rotated at 15 inches per second. It resulted in a sound similar to playing a cassette tape when the machine's batteries are almost flat." These mono mixes were made by the engineering team of George Martin, Ken Scott and John Smith, everyone finally going home by 4 am that morning.

On August 23rd, 1968, tape copies were made of recent "White Album" recordings, "Wild Honey Pie" being one of them. These copies were singed for and taken away by Mal Evans.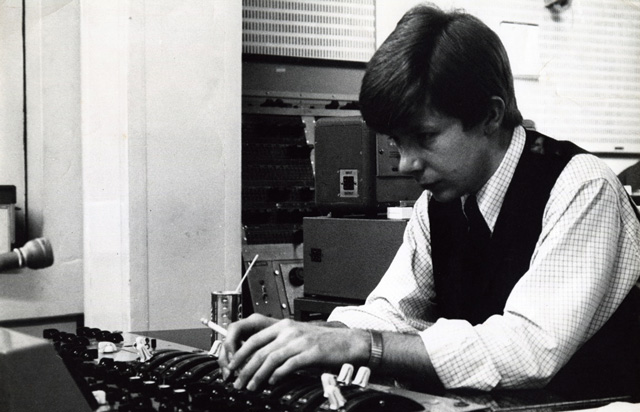 The stereo mix of the song was created on October 13th, 1968 in the control room of EMI Studio Two by the same team of George Martin, Ken Scott and John Smith. Two attempts at this stereo mix were made using the same fluttering technique described above until they got it right. Some of the vocals on this stereo mix are louder than on the mono mix, and the drum thumping is very faint in the first verse of the mono mix.


Sometime in 2018, Giles Martin and Sam Okell went back to the master tape in order to create a new vibrant stereo mix of the song for the 50th Anniversary releases of the "White Album." This production staff discovered that, in order to emulate the fluttering sound achieved on the original recording, they also needed to brush a hand over the rotating metal spool which, as explained in the 50th Anniversary book, was "rather hazardous." The results on this new 2018 mix of "Wild Honey Pie" were a more exaggerated fluttersing sound than on either the original mono or stereo mix.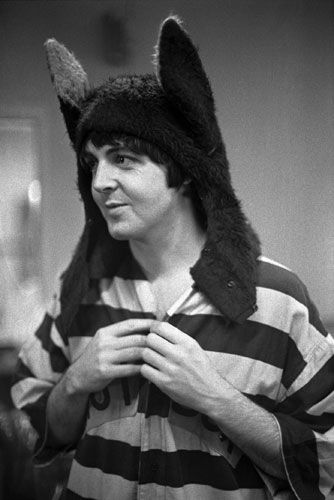 Song Structure and Style
"Wild Honey Pie" is entirely made up of three verses (or aaa), the first two being six measures long and the third being nine measures long. All measures in all verses are in 4/4 time except measure four in each verse, which is in 2/4.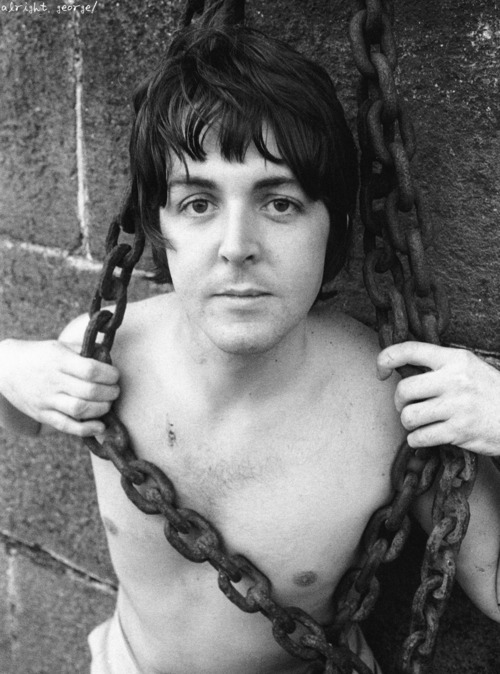 Instrumentally, all three verses are the same, there appearing to be three acoustic guitars playing various rhythm and lead parts as well as one drum track comprising the use of bass drum and toms only. Three harmonized vocals are heard in measures five and six of verses one and two singing "honey pie" twice, while these same harmonies sing these same words four times in the third verse, in measures five through eight. All instruments disappear in the ninth measure of this third verse, revealing only the harmony vocals, one singing "I love you – honey pie." This short song is signaled to conclude at the sound of three staccato drum beats. And that's it!


American Releases

"Wild Honey Pie" was unleashed onto the American public with the release of the album "The Beatles," aka, the "White Album," on November 25th, 1968. The album was released on CD for the first time on August 24th, 1987, got a 30th Anniversary CD release on November 23rd, 1998, and a remastered CD release on October 9th, 2009. The first US mono release of the album on vinyl didn't come until September 9th, 2014, while a new 50th Anniversary stereo mix was released on vinyl on November 9th, 2018.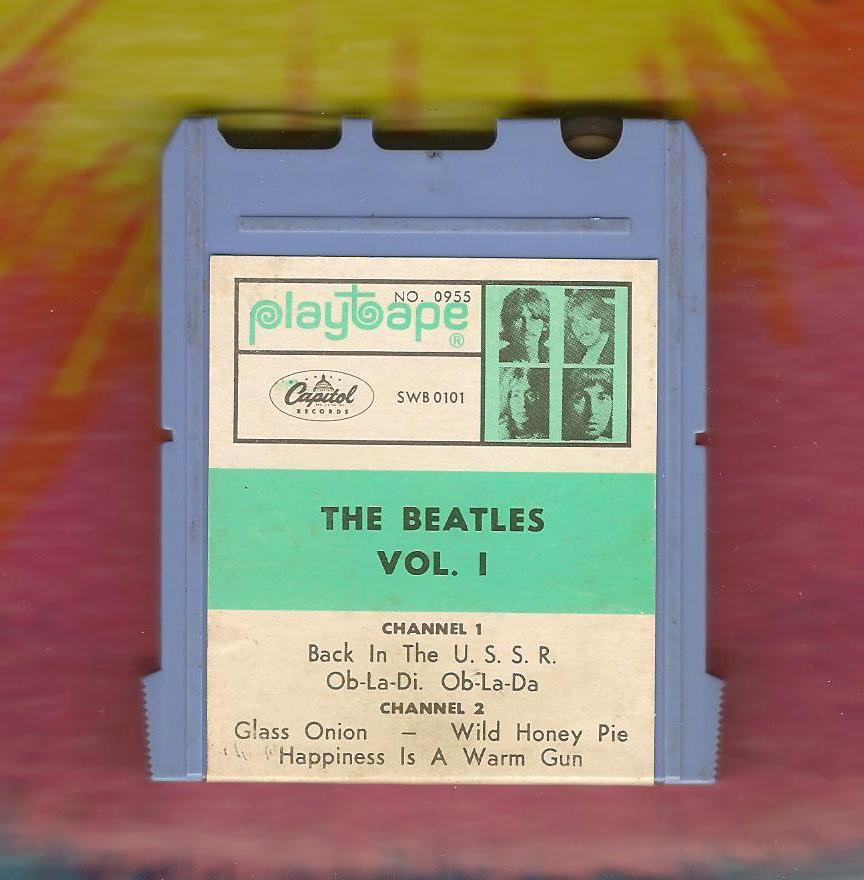 "Playtapes" were a short-lived format that appeared in the US in the later '60s, popular for their portability at the time. Since only a short amount of tape space was available on each "Playtape," Capitol released five volumes to encompass as much of the material on the "White Album" as possible, "Wild Honey Pie" being included as one of only five songs on the first edition, namely "The Beatles Vol. I." This tape was released sometime in 1969.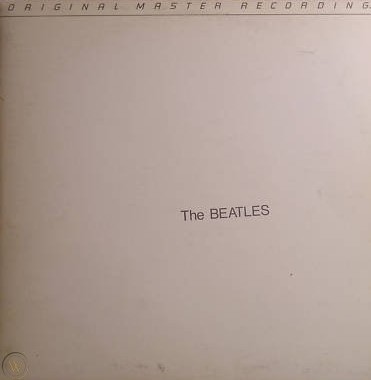 An interesting US vinyl edition of the "White Album" was released on January 7th, 1982, this being manufactured by Mobile Fidelity Sound Lab in Chatsworth, California as part of their "Original Master Recording" series. Their practice was to prepare a new master utilizing half-speed mastering technology from the original master tapes, in this case using the leased sub-master from Capitol Records. This release, which sounded superior to all previous British and American pressings, was packaged in a non-embossed unnumbered cover that did not include the usual poster/lyric sheet or individual Beatles portraits as contained in standard releases. This nonetheless excellent edition of the album was only available for a short time and is quite collectible today.

The entire Beatles mono catalog was officially released on September 9th, 2009 in the box set entitled "The Beatles In Mono," "Wild Honey Pie" being contained in its rightful place on the "White Album" as usual.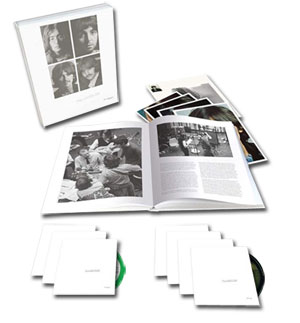 On November 9th, 2018, various editions of the "White Album" were released to commemorate its 50th Anniversary. The "Deluxe" version was made available in a 3CD set and as a limited edition 180-gram 4LP vinyl set. The "Super Deluxe" set was a 6 CD + 1Blu-ray edition. All of these editions, as well as the above mentioned new stereo vinyl release, contained the new stereo mix of "Wild Honey Pie" as created by Giles Martin and engineer Sam Okell.


Live Performances

No Beatle has ever performed "Wild Honey Pie" on any stage anywhere.


Bootleg single
Conclusion
Given that the idea of creating links between the tracks on the "White Album" was carried out, this became a fitting place for Paul's late night experiment of "Wild Honey Pie" to actually be released for the world to hear. After the jovial ending of "Ob-La-Di, Ob-La-Da," the listener is treated to this short snippet as a transition to the next actual Beatles song, John's "The Contining Story Of Bungalow Bill," which itself begins with an instrumental link of Spanish acoustic guitar.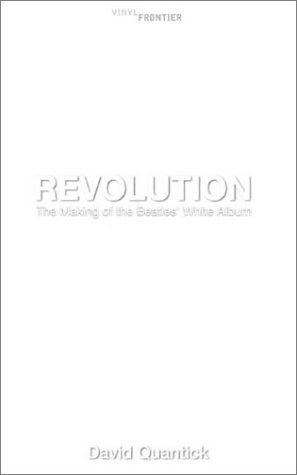 While this fun experiment of Paul can be viewed as commendable, the overall dismissal of the track by reviewers and listeners alike is unfortunate. Stylus Magazine, in 2002, listed "Wild Honey Pie" as #1 on their list of "Top Ten Filler Tracks," describing it as "the greatest piece of filler to ever clutter an over-ambitious double album." The website "Ultimate Classic Rock" lists it at #3 on their "10 Worst Beatles Songs" list, only being beat out by "Flying" (#2) and "Revolution 9" (#1). And in David Quantick's review of "Wild Honey Pie" in his book "Revolution: The Making Of The Beatles' White Album," after stating that the song was performed entirely by McCartney, he concludes by stating: "No other Beatles were harmed in the making of this song."

For all you "Wild Honey Pie" fans out there reading this (I'm assuming there are a few), my personal opinion is that there is a bit of charm evident in this song. A bit.

Song Summary
"Wild Honey Pie"
Written by: John Lennon / Paul McCartney
Song Written: March and August 20, 1968
Song Recorded: August 20, 1968
First US Release Date: November 25, 1968
First US Album Release: Apple #SWBO-101 "The Beatles"
US Single Release: n/a
Highest Chart Position: n/a
British Album Release: Apple #PCS 7067-7068 "The Beatles"
Length: :53
Key: G major
Producer: George Martin
Engineers: Ken Scott, John Smith
Instrumentation (most likely):
Paul McCartney - Lead and Harmony Vocals, Guitar (1967 Martin D-28), Drums (1964 Ludwig Super Classic Black Oyster Pearl)
Written and compiled by Dave Rybaczewski
IF YOU WOULD LIKE TO MAKE A DONATION TO KEEP THIS WEBSITE UP AND RUNNING, PLEASE CLICK BELOW!
Sign Up Below for our MONTHLY BEATLES TRIVIA QUIZ!