Search by Keyword
Sign Up Below for our MONTHLY BEATLES TRIVIA QUIZ!
"THE BEATLES (THE WHITE ALBUM)"
(Apple SWBO-101)
Released November 25th, 1968
"The White Album was the tension album. We were all in the midst of the psychedelic thing, or just coming out of it. In any case, it was weird. Never before had we recorded with beds in the studio and people visiting for hours on end, business meetings and all that. There was a lot of friction. It was the weirdest experience because we were about to break up – that was tense in itself."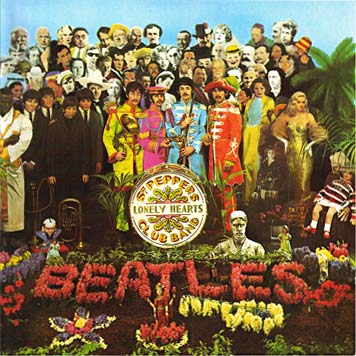 This retrospective look back by Paul McCartney in 1987 encompasses both the popular view of their 1968 double album entitled "The Beatles" (most affectionately known as "The White Album") as well as a clue as to where their collective heads were at. The "psychedelic thing" Paul nonchalantly mentions refers to their groundbreaking 1967 output, most notably The Beatles landmark album "Sgt. Pepper's Lonely Hearts Club Band." Their followup project "Magical Mystery Tour," which resulted in a breathtakingly popular follow-up album in the US, as well as the three extravagant singles the group released that year, encapsulated the remarkable time period that had come to be known as the "summer of love."
But, as Paul explains, the group was "just coming out of" that mentality. Their rich and colorful year-long experimentation of sound had come to an end, the immense popularity of which left the music world on the edge of their seat as to where these pied-pipers of pop music would lead everyone to next. Which direction would they decide to go now?
Origin Of The Album
"We can expect bigger and better songs from The Beatles on future records," stated the Maharishi Mahesh Yogi in a press conference in New York's Madison Square Garden in January of 1968. "Because of the conscious mind expansion brought on by meditation, The Beatles' records will show changes in the future, which I feel will bring out depths in their talent that even they haven't reached yet. I am very excited that The Beatles will shortly follow me to Indian shores in order to further study transcendental meditation."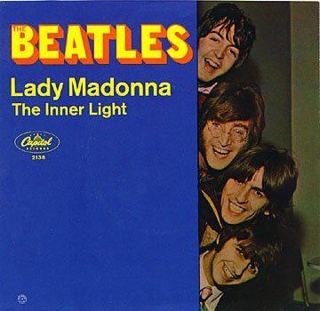 The direction The Beatles decided to go that year did indeed turn out to be east, as the group took up the Maharishi's invitation to travel to India to study transcendental meditation, something they became most interested in the previous year. Before they left in mid February, The Beatles recorded a few songs and picked two to be released as a new single to keep their fans occupied while they were away, this resulting in the highly successful "Lady Madonna" single.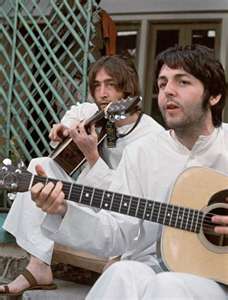 Armed with only acoustic guitars and no drugs to distract them (accept marijuana), John, Paul and George took advantage of this time away in clarity to write a plethora of songs in between their meditation sessions. "We wrote about thirty new songs between us," John explained in 1968. "Paul must have done about a dozen. George says he's got six and I wrote fifteen...Most of this session has been written on guitar 'cause we were in India and only had our guitars there. They have a different feel about them"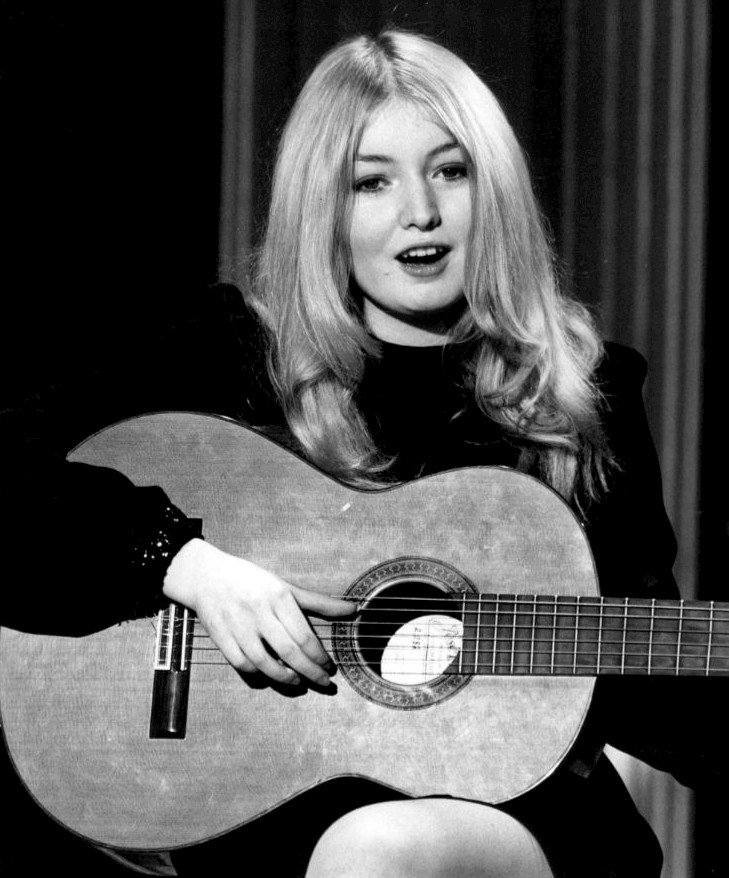 In mid April, all four Beatles had arrived back in Britain with plenty on their plate, including the development of a new company they had been preparing to launch called 'Apple Corps.' New recording artists were being developed for the music branch of this new corporation, Mary Hopkin, Jackie Lomax and James Taylor being among the first signed to the new 'Apple" record label. John's personal life was in a turbulent transition at this time as well, his involvement with artist Yoko Ono resulting in his eventual divorce from his wife Cynthia, not to mention his return to heavy drug use. And with the August 1967 death of manager Brian Epstein, The Beatles were bearing the burden of all the details of their career by themselves for the first time.
Even with all of these distractions, they knew they needed to get back to doing what they did best – creating new music. On May 28th and 29th, The Beatles met at Kinfauns, George's house in Esher, Surrey, to rehearse the new material they had individually written in India during the previous months. George had an Ampex four-track tape recorder onto which over two dozen demo versions of songs were recorded (seven of these appear on the 1996-released album "Anthology 3").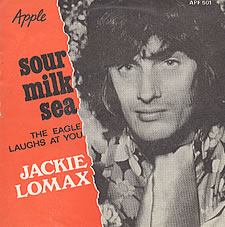 Not all of the songs demoed at this time made it onto the album, however. Two of these songs, John's "What's The New Mary Jane" and George's "Not Guilty" did get recorded for the album but were omitted at the last moment. George's song "Sour Milk Sea" was given to Apple recording artists Jackie Lomax for his first album. John's song "Child Of Nature" was later changed lyrically and became "Jealous Guy," which he eventually recorded for his "Imagine" album. John's "Mean Mr. Mustard," as well as "Polythene Pam," were held off until they were recorded for The Beatles' "Abbey Road" album. Paul's song "Jubilee" was also demoed at this time but was shelved until his first solo album "McCartney" under the new title "Junk." A similar fate befell George's "Circles," which was eventually recorded for his solo album "Gone Troppo."
With their creative juices flowing, they arrived at EMI Studios the following day, May 30th, for their first proper recording session for what became known as "The White Album." However, the atmosphere in the studio was much different than ever before in the recording history of the group. As Bruce Spizer relates in his book "The Beatles On Apple Records," "When John showed up at Abbey Road, he brought Yoko with him, breaking the unwritten rule that wives and girlfriends generally did not attend recording sessions. From that point forward, Yoko was nearly always at John's side. The group camaraderie of prior recording sessions was fading away."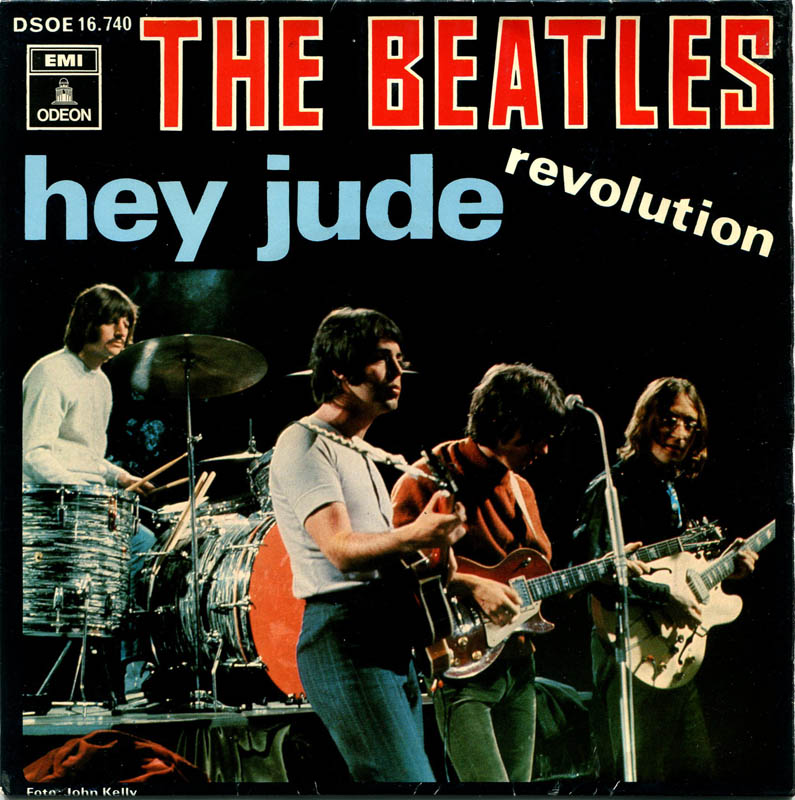 The recording sessions that resulted in what became a double album stretched from May 30th to October 13th, 1968, a four-and-a-half month period which also included the recording of both sides of their next single, "Hey Jude" and "Revolution." Interestingly, a similar four-and-a-half month period was also utilized to record their previous "Sgt. Pepper" album. The experimentation had been drastically reduced from the previous album, but the effort at topping themselves with a two-disc back-to-basics approach took just as much time to perfect.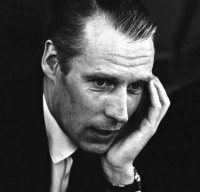 Once the recording was complete, there was some ambivalence as to whether it would be a two-disc set or not. "I thought we should probably have made a very, very good single album rather than a double," remembers producer George Martin. "But they insisted. I think it could have been made fantastically good if it had been compressed a bit and condensed...I later learnt that by recording all those songs they were getting rid of their contract with EMI more quickly." John explained it this way in 1969: "It's pretty hard trying to fit three guys' music onto one album – that's why we did a double." George explained the inclusion of so much material on this album with the comment "there was a lot of ego in that band."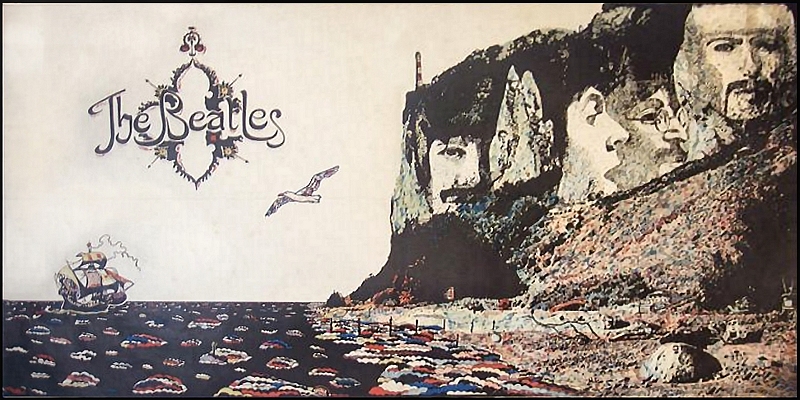 Early rejected cover for the "White Album"
Album Packaging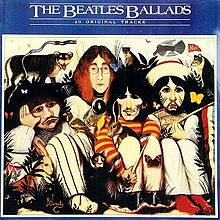 Different ideas were thrown around for the cover of this album, the extravagant "Sgt. Pepper" cover being quite a hard act to follow. One idea was having a transparent cover which would expose a color photograph when the album was removed. Two different elaborate covers had been prepared by different artists, one consisting of a drawing of a water scene with the images of The Beatles faces on the side of a nearby cliff, not unlike Mount Rushmore. The other proposed cover was an interesting painting by artist John Byrne (Patrick), which ended up being used on a Netherlands Beatles album named "De Mooiste Songs," as well as on the British compilation album "The Beatles Ballads."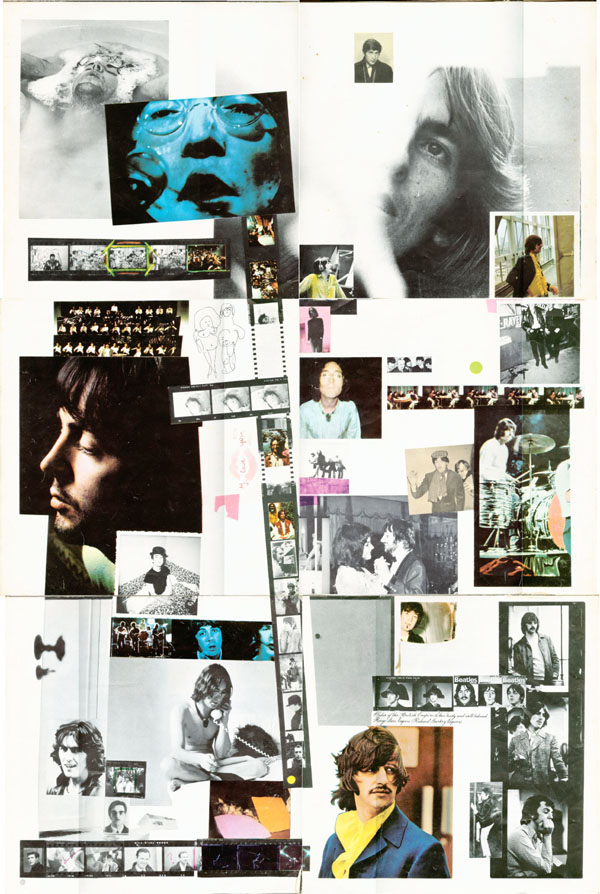 Wanting to do something a bit more artsy, Paul approached Robert Fraser for ideas, who suggested he meet with Richard Hamilton, who has been credited as the actual inventor of Pop Art. "Since Sgt. Pepper was so over the top," Richard Hamilton recalls, "I explained, 'I would be inclined to do a very prissy thing, almost like a limited edition.' (Paul) didn't discourage me so I went on to propose a plain white album; if that were too clean and empty, then maybe we could print a ring of brown stain to look as if a coffee cup had been left on it – but that was thought a bit too flippant. I also suggested that they might number each copy, to create the ironic situation of a numbered edition of something like five million copies. This was agreed, but then I began to feel a bit guilty at putting their double album under plain wrappers; even the lettering is casual, almost invisible, a blind stamping. I suggested it could be jazzed up with a large edition print, an insert that would be even more glamorous than a normal sleeve." Another idea proposed by Richard Hamilton, because of the debut of Apple Records, was to "bounce an apple on a bit of paper and get a smudge, a very light green smear with a little bit of pulp." That idea, according to Paul, "went by the wayside."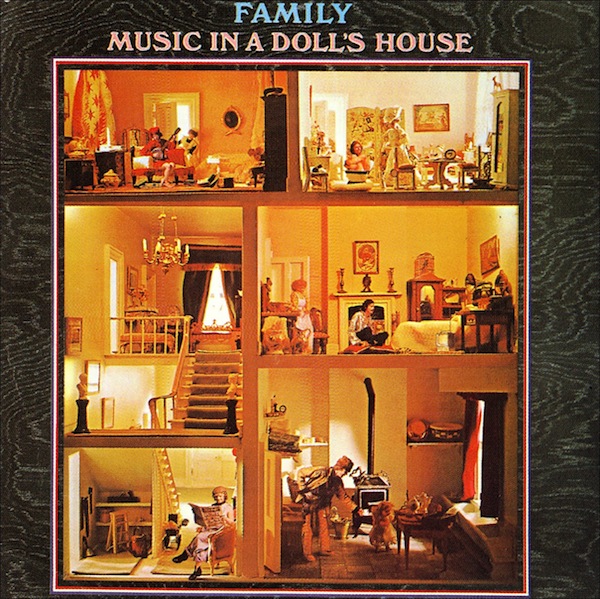 As for the name of the album, the working title had been "A Doll's House," named after the popular novel by Henrik Isben, but this had to be dropped because the progressive rock band "Family" had released an album entitled "Music In A Doll's House" earlier in the year. Paul remembers: "Richard asked, 'Has there been an album called "The Beatles"?' so I referred back to EMI and they said, 'No. There's been "Meet The Beatles," introducing The Beatles in America, but there'd never been an album called "The Beatles".' So he said, 'Let's call it that'; which is the official title of the White Album."
As for the insert for the album, Paul relates: "(Richard) said 'Have you got any old photos of The Beatles? They must all have family photos from when they were young, or any nice photos. Get me a lot of source material.' So I acted as the middleman. I went to the guys and said, 'Childhood photos, what have you got? Look in your cupboards. New photos if you want. Whatever you like,' and they brought in stuff from the bottom drawer that their mums had kept, along with their old rent books, all the old baby pictures. I told him, 'My wife's a photographer. She's got some pretty cool stuff. Would you like to look at that:' He said, 'Yes,' so I took that out to him as well." A montage of these pictures were assembled for the insert, the lyrics to all of the songs printed on the opposite side. Also included in the set were glossy John Kelly color pictures of each member of the group.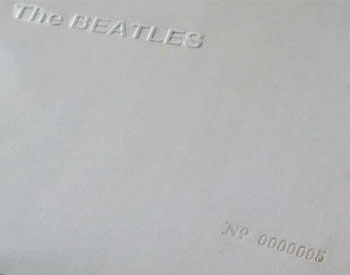 As for the numbered editions printed on the front cover of the initial releases, it wasn't feasibly possible to accurately number each copy with a unique number because of its worldwide release and multiple printing facilities. "I think EMI only did this on a few thousand, then just immediately gave up," Paul relates in his book "Many Years From Now." "We got the first four. I don't know where mine is, of course. Everything got lost. It's all coming up in Sotheby's I imagine. John got 00001 because he shouted loudest. He said, 'Baggsy number one!' He knew the game, you gotta baggsy it."
Success Of The Album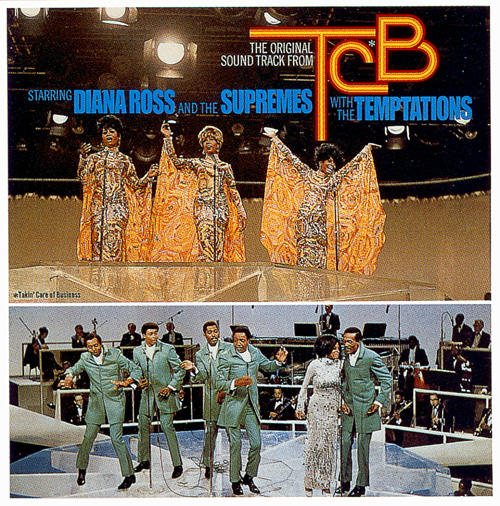 Since it had been nearly a full year since a Beatles album had been released, which in the 60's seemed like a lifetime, a new Beatles album was in high demand. This being the case, even though it was a higher-priced double album listing at $11.79, it debuted on the Billboard album chart at number 11 and, only two weeks later, it made it to the top spot and stayed there for six weeks in a row. It was temporarily replaced at number one by Diana Ross & The Supremes With The Temptations album "TCB," but then made it back to the summit for another three weeks. All in all, it spent nine weeks at number one and a total of 155 weeks on the charts. The album sold 9.5 million copies in the US, and is the most certified Beatles album, at 19-times platinum.



Conclusion
John Lennon retrospectively went on record to describe the White Album as a disjointed affair, which may have soiled its reputation a bit with many. "That was just saying: 'This is my song, we'll do it this way. That's your song, you do it that way.'" "Every track is an individual track – there isn't any Beatle music on it...It was John and the Band, Paul and the Band, George and the Band." However, comments such as these, as true as they may be, didn't diminish the opinion of the growing legion of Beatles fans worldwide, many of whom view these 30 songs as the best of their career. As Paul stated during the Anthology television special, "It's the bloody Beatles' White Album! Shut Up!"

Written and compiled by Dave Rybaczewski
CLICK ON THE SONG TITLES BELOW TO READ THE IN-DEPTH HISTORY OF THE SONGS ON "THE BEATLES (The White Album)"

IF YOU WOULD LIKE TO MAKE A DONATION TO KEEP THIS WEBSITE UP AND RUNNING, PLEASE CLICK BELOW!