"MEAN MR. MUSTARD"


(John Lennon – Paul McCartney)
Beatles songs that were centered around fictional characters were almost always written by Paul, this being his forte. Whenever you heard a song by The Beatles that centered around people with names like Maxwell, Joan, Desmond, Molly, Jude, JoJo, Loretta, Eleanor, Michelle, Rocky, McGill, Lil, Nancy, Honey Pie, Martha, Rita, Vera, Chuck, Dave, and even Billy Shears, it most definitely came from the pen of Mr. McCartney.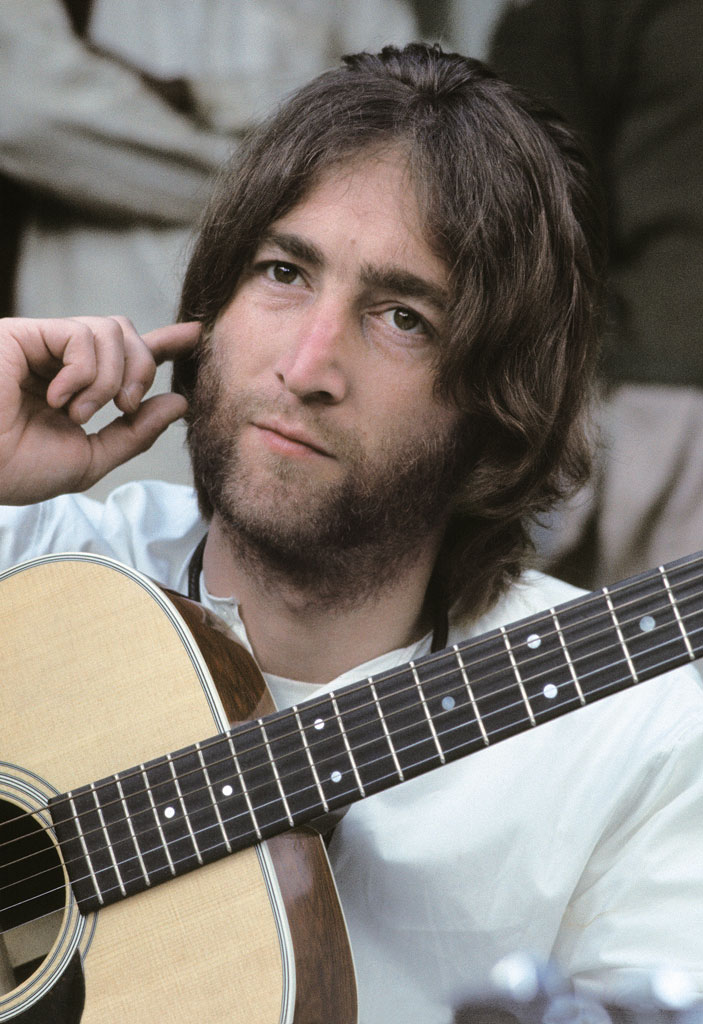 Although John occasionally ventured into this narrative style of lyric writing, "Sexy Sadie," "Mr. Kite" and "Dr. Robert" being examples, John usually preferred writing either about personal experience or to express himself using jumbled wordplay, or a combination of both, throughout the mid- to later-Beatle years. However, during their stay in India in the spring of 1968, with nothing but time on his hands, John took it upon himself to compose a couple more narrative songs; one centered around a woman named Pam, and the other about a curious character named "Mean Mr. Mustard."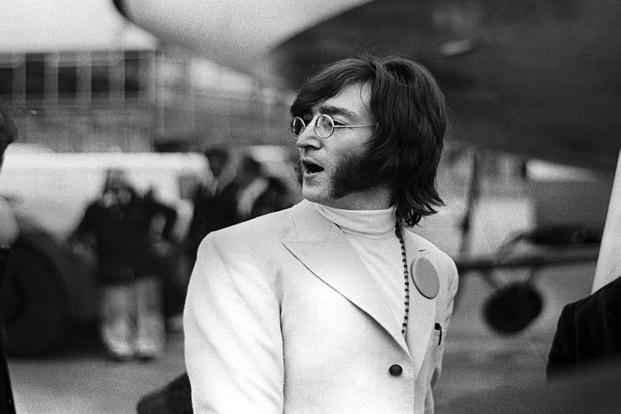 Songwriting History
"I'd read somewhere in the paper about this mean guy who was hiding five-pound notes, not up his nose but somewhere else, and so I wrote about him. And no, it has nothing to do with snorting cocaine."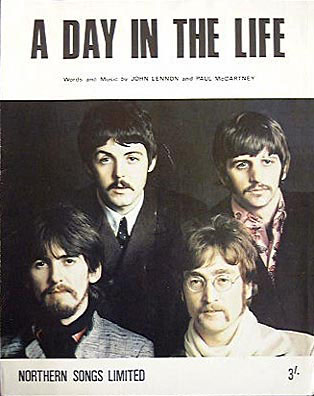 This quote from Lennon from his 1980 Playboy Magazine interview specifies that his inspiration for "Mean Mr. Mustard" came from something he read in a a newspaper article. This, therefore, shows John continuing his habit of composing music based on what he had been reading, "Tomorrow Never Knows," "A Day In The Life" and, presumably, "Sun King" being current examples. While the precise article he had seen is unknown, Lennon appears to have accentuated his story by using his imagination, detailing Mr. Mustard's highly active sister who occasionally escorts him from his outdoor home to visit the Queen of England.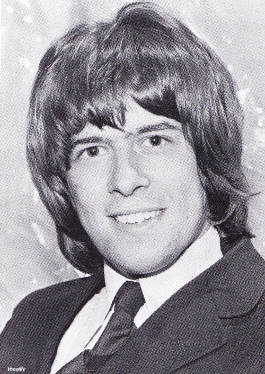 Tony Bramwell, employee of Brian Epstein's NEMS Enterprises and Apple Records promotions executive, suggests yet another possible inspiration for the song. "There was an old 'bag lady' who used to hang around the Knightsbridge end of Hyde Park, close to the army barracks," he explains in the book "A Hard Day's Write." "She had all her possessions in plastic bags and slept in the park. I'm sure that she had something to do with the song." This "bag lady" inspiration, however, has never been substantiated.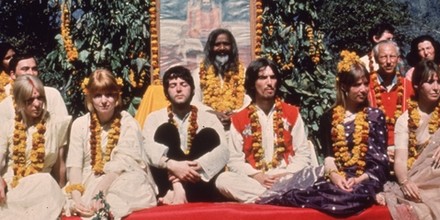 Since John has stated, as included in the "Beatles Anthology" book, that both this song and "Polythene Pam" were "only finished bits of crap that I wrote in India," this would date the song's writing to March of 1968 when The Beatles were studying Transcendental Meditation with the Maharishi in Rishikesh, India. "I wrote it in India, so it was pre-'The Beatles' double-album - it's that old," he stated shortly after its release.


Since they were isolated from most civilization during their stay, thereby not having access to newspapers, John was no doubt recalling an article he had read shortly before he left home. Since he specified that the song was written in India, we must assume that he didn't start composing the song until after he arrived in Rishikesh and not before he left.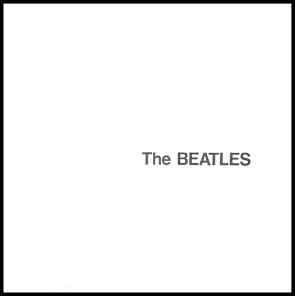 As it appears on the "Abbey Road" album, the song is part of a long medley and is positioned between two other John Lennon compositions, the "Mean Mr. Mustard" segment only lasting one minute and six seconds. However, John originally intended it to be a complete stand-alone song, a contender for what shortly thereafter became the "White Album." As heard in the demo that he recorded when The Beatles returned home from India (as included on the 1996 compilation album "Anthology 3"), John included a bridge in the song after the two verses which then segue back into the first verse. He apparently hadn't fully developed this bridge at the time, the lyrics consisting of "Mean Mr. Mustard, he's such a dirty, dirty" repeated three times.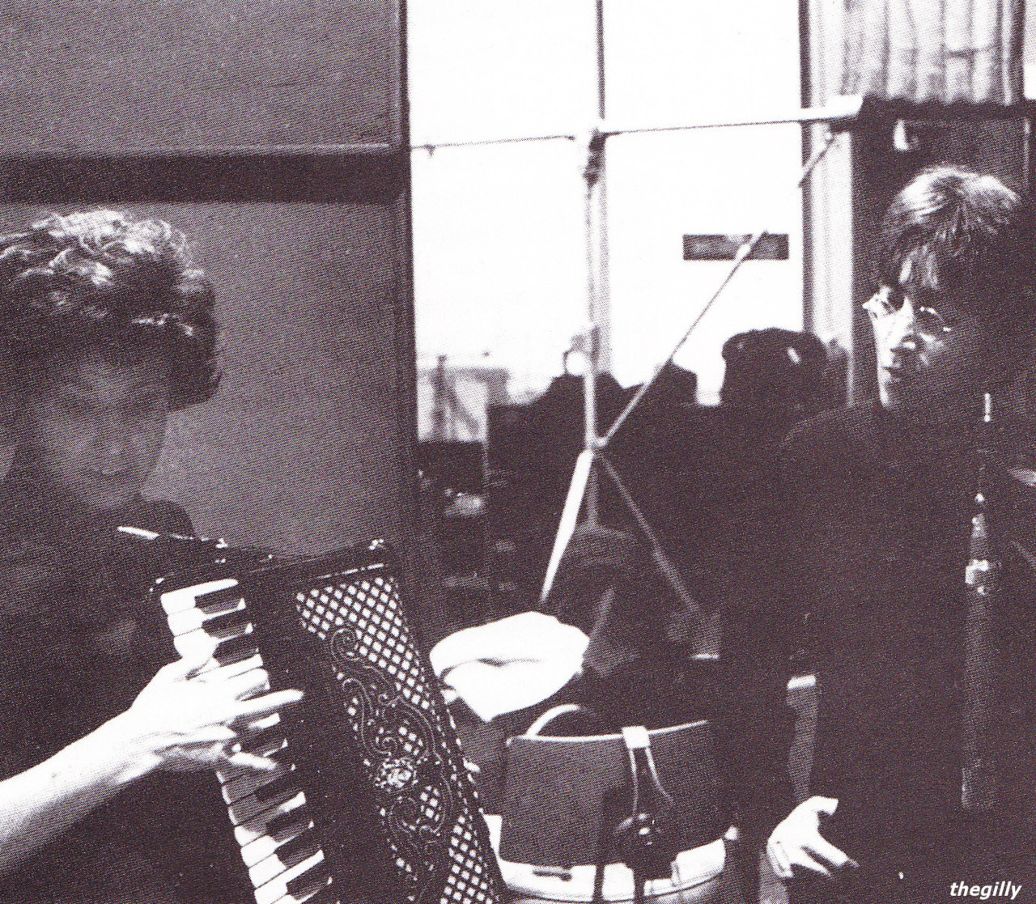 Other noteworthy elements on this demo include how the main character's sister was originally named "Shirley," inspired possibly by Shirley Evans who was the accordionist that appears in the "Magical Mystery Tour" film, this inspiration suggested by Ian MacDonald in his book "Revolution In The Head." Also, we hear one of John's double-tracked vocals utter the word "sheeps" before the lyric "sleeps in a hole in the road." Since the released version of the song does reveal Lennon singing "sheeps," this suggests that John was possibly referring to the song's main character defecating in the hole in the road. This would make sense since the lyrics already state that he "sleeps in the park." This also has never been substantiated.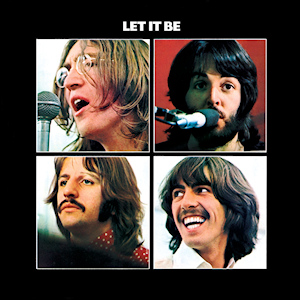 "Mean Mr. Mustard" was, however, passed over for inclusion on the "White Album," but John did resurrect the song during the January, 1969 sessions that eventually became the "Let It Be" film and soundtrack album. This suggests that he was considering including it in this project, although attention went elsewhere and it still remained undeveloped and unreleased.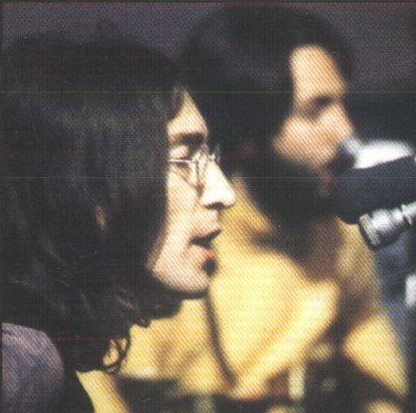 Interestingly, though, during the rehearsal of the song on January 8th, 1969, Lennon revealed some proposed changes to the composition. One change was that the make-shift bridge now contained the repeated lyric "Mean Mr. Mustard, he's such a dirty bastard," which was then repeated. Also, another verse with a new chord pattern and melody line was premiered. This additional verse, which lyrically doesn't make much sense and includes odd changes in time signatures as was John's habit, could easily have been an ad lib made up on the spot, but nonetheless the lyrics appear to sound like the following:
"Man, I'm coming, gonna do you no harm
He's wearing pink pajamas 'cause he comes from a farm
He's gotta get some 'cause no one get's so happy coming home
Well, everyplace you go is low, everyplace you go is low
Everyplace you go is low, everyplace you go is low, low, low"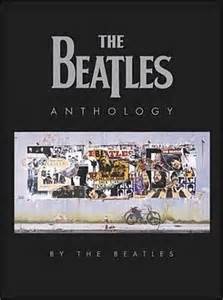 Then in May of 1969, Paul approached John with the idea of assembling a long medley which would encompass the entire side of an album. "My contribution is 'Polythene Pam,' 'Sun King' and 'Mean Mr. Mustard,'' John explained as included in the "Beatles Anthology" book. "We juggled them about until it made vague sense. In 'Mean Mr. Mustard,' I said 'his sister Pam' – originally it was 'his sister Shirley' in the lyric. I changed it to 'Pam' to make it sound like it had something to do with it."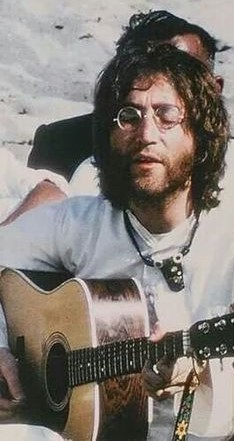 The content of the song was reduced to only the first two verses when included in the "Abbey Road" medley, the proposed bridge apparently never having been worked out fully and the ad lib additional verse from January being dropped entirely. As to the time of writing, to be technically fair, it was mostly written in March of 1968 when John was in India but was completed with the change in lyric to "Pam" on the first day the song was officially recorded on July 24th, 1969. Paul never claimed inclusion as a contributor so it appears to be a complete John Lennon composition.

John may not have thought much of the song retrospectively, calling it a bit "of crap" as mentioned above, as well as "another piece of garbage" in his Playboy interview, but Paul thought otherwise. "'Mean Mr. Mustard' was very John. I liked that. A nice quirky song."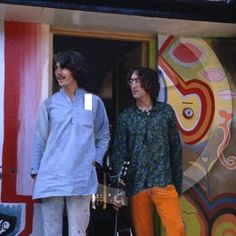 George and John at George's 'Kinfauns' home, circa May 1968
Recording History
On May 28th, 1968, The Beatles gathered at George's 'Kinfauns' home in Esher, Surrey to tape demo recordings of songs they wanted to officially record for the next album, which became the "White Album." Having recently spent a few weeks in Rishikesh, India with the Maharishi, they had written a bumper crop of new songs and, with their first EMI recording session for this new album occuring on May 30th of that year, they wanted to premier these new songs to the rest of the group.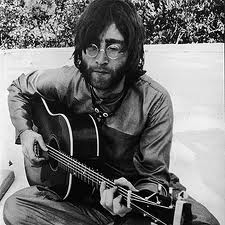 John in particular had used his quiet time in India to write a plethora of songs, the majority of which ended up on the "White Album." However, a few didn't, and remained undeveloped for the time being, the only tangible evidence of these few having been committed to tape on George's Ampex four-track tape machine on this day. One of these was "Mean Mr. Mustard."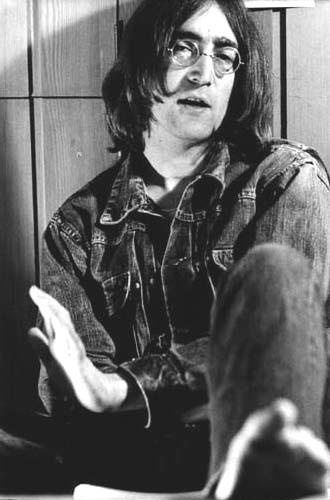 This rough demo was performed by John alone on acoustic guitar and vocals, both of these being double-tracked by the author to fill up all four-tracks of the tape. The arrangement of the song at this point consisted of the two verses that ended up on the released version followed by an undeveloped bridge and then a repeat of the first verse, the song breaking down just before that final verse was complete. Other than the sister's name being "Shirley" instead of "Pam" (as indicated above), the lyrics were already fully in place. As with many of the demos that he recorded on this day, John's vocals venture into gobbledygook in the places where he had yet to finalize the lyrics, this occurring in the final moments of the bridge on this demo.


Having been omitted from the lineup for the "White Album," John resurrected the song in the rehearsals for their next project, this eventually becoming the "Let It Be" film and soundtrack album. John rehearsed "Mean Mr. Mustard" with The Beatles four times during January, the first being the above detailed January 8th run-through at Twickenham Film Studios with John on electric piano, George on lead guitar and Ringo on drums. This is followed by three lesser attempts, the first being on January 14th at Twickenham Studios during the time period where George had temporarily quit The Beatles, and then on the 23rd and 25th at Apple Studios. The group apparently didn't feel inclined to perfect the song for consideration for this project, it being once again put on the shelf for the indefinite future.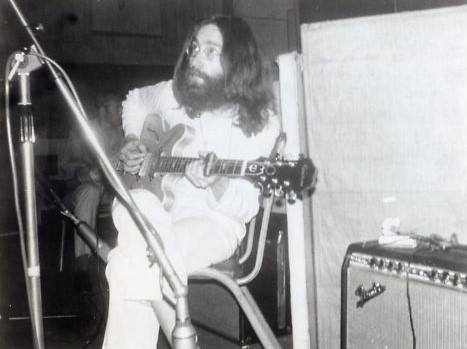 After John volunteered to use the first two verses of this unfinished song for inclusion in the proposed "Abbey Road" medley, he decided to pair it up with another unfinished song he had been conjuring up and bring them both into EMI Studios to record them in succession. And so, on July 24th, 1969, The Beatles started recording a composite John Lennon track with the working title of "Here Comes The Sun-King," the first half of which was a mellow song we would eventually refer to as "Sun King" and the second half being the more up-tempo two verses of "Mean Mr. Mustard."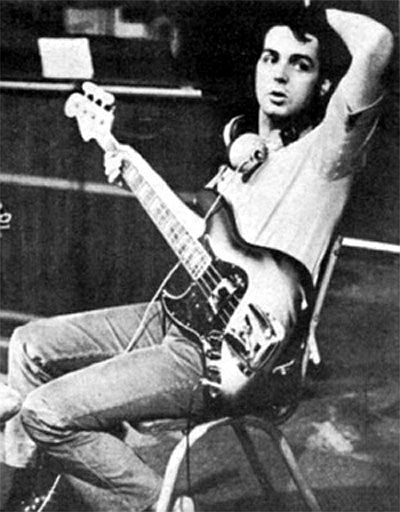 They entered EMI Studio Two on this date at 3:30 pm to record the rhythm track to this composite song. "John made the decision to play through both of them in one go," engineer Geoff Emerick explains in his book "Here, There And Everywhere," adding, "which made it a little more of a challenge to the band's musicianship. But they pulled it off – it was really a group effort, and all four Beatles played with energy and enthusiasm, each making his own unique contribution to the sound and arrangement." One unique contribution decided upon on this day was for Paul to play his Fender Jazz Bass through a fuzz box for the "Mean Mr. Mustard" section of the track, him having to manually switch the sound from the soothing clean tone used in the "Sun King" section when that particular time came up. Likewise, Ringo had to quickly switch from using his timpani beaters on the "Sun King" section to his usual sticks in time for the opening drum fill on "Mean Mr. Mustard."


A total of 35 takes were made of this rhythm track, the instrumentation being John on rhythm guitar and guide vocal, Paul on bass, George on rhythm guitar and Ringo on drums. With the atmosphere being at an unusual high during this otherwise dismal period of the group, and with John being "actually in a pretty good mood throughout the entire session," as Geoff Emerick points out, one of the takes have The Beatles transition into a Gene Vincent three-song medley. They play "Be-Bop-A-Lula," "Who Slapped John?" and then an excellent complete version of "Ain't She Sweet," the results of which appear on the 1996 release "Anthology 3." In the end, 'take 35' of "Here Comes The Sun-King" was deemed the best, this happy session ending at 10:30 pm that evening.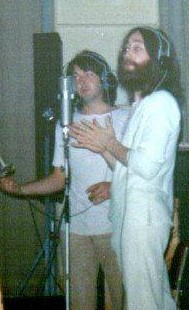 On the following day, July 25th, 1969, The Beatles resumed work on what is still titled "Here Comes The Sun-King" at 2:30 pm in EMI Studio Two. On the "Mean Mr. Mustard" segment of this track, John and Paul added their lead and harmony vocals while John also overdubbed some piano for the track similar to what he led the group through on January 8th, 1969 on electric piano when the song was being rehearsed. After this was complete, they continued work on "Come Together" as well as started another composite section of the medley, this being "Polythene Pam / She Came In Through The Bathroom Window." The session finally ended at 2:30 am the following morning.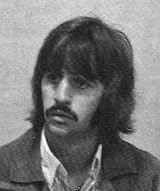 Still feeling that the arrangement needed to be punched up a little more, they resumed work on the track once again on July 29th, 1969, the title of this track now appropriately being documented as "Sun King / Mean Mr. Mustard." They entered EMI Studio Three at 2:30 pm and, after working a little more on "Come Together," John and Paul double tracked their vocals and Ringo added tambourine onto "Mean Mr. Mustard." The recording of "Mean Mr. Mustard" was now complete, this event ending this session at 10:45 pm.

With the majority of the medley being complete at this point, they were anxious to see how all of the component parts could be edited together sufficiently. Therefore, on the following day, July 30th, 1969, they prepared a trial run. In the early evening, they added some overdubs to other sections of the medley, and then at 10:30 pm, they all met in the control room of EMI Studio Two to start work on assembling the entire medley.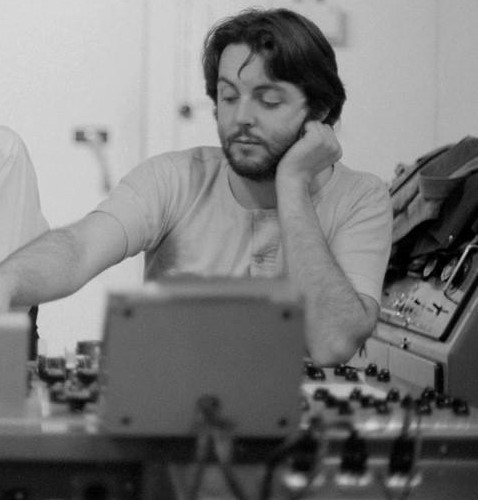 The first task was to create quick stereo mixes of all the tracks to be assembled, George Martin and engineers Geoff Emerick, Phil McDonald and John Kurlander creating this mix for "Sun King / Mean Mr. Mustard" in one attempt. Then came the strategic editing, crossfading and tape compiling to assembly the medley. Interestingly, at this stage, Paul's brief acoustic piece "Her Majesty" was to be inserted directly after "Mean Mr. Mustard" in the running order.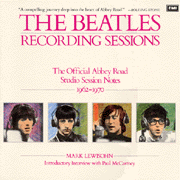 Upon listening to this trial run of the edited medley, everything sounded fine except for one song. Engineer John Kurlander, in the book "The Beatles Recording Sessions," explains: "We did all the remixes and crossfades to overlap the songs, Paul was there, and we heard it together for the first time. He said, 'I don't like 'Her Majesty,' throw it away,' so I cut it out – but I accidentally left in the last note. He said, 'It's only a rough mix, it doesn't matter,' in other words, don't bother about making a clean edit because it's only a rough mix. I said to Paul, 'What shall I do with it?' Throw it away,' he replied."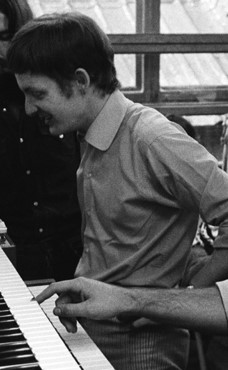 With the song "Her Majesty" now removed from the running order, "Mean Mr. Mustard" needed to be followed immediately by "Polythene Pam" to keep the medley going. Therefore, when John Kurlander physically cut the tape in two places to remove the section that contained "Her Majesty," he needed to somehow make a smooth transition between "Mean Mr. Mustard" and "Polythene Pam." Regarding John Kurlander's editing job, Geoff Emerick explains: "John's editing skills weren't quite up to snuff at that point, and he accidentally cut it one beat too early, on the last crashing note of 'Mustard.' He was about to correct the problem when a tired Paul said, 'Never mind, it's only a rough mix."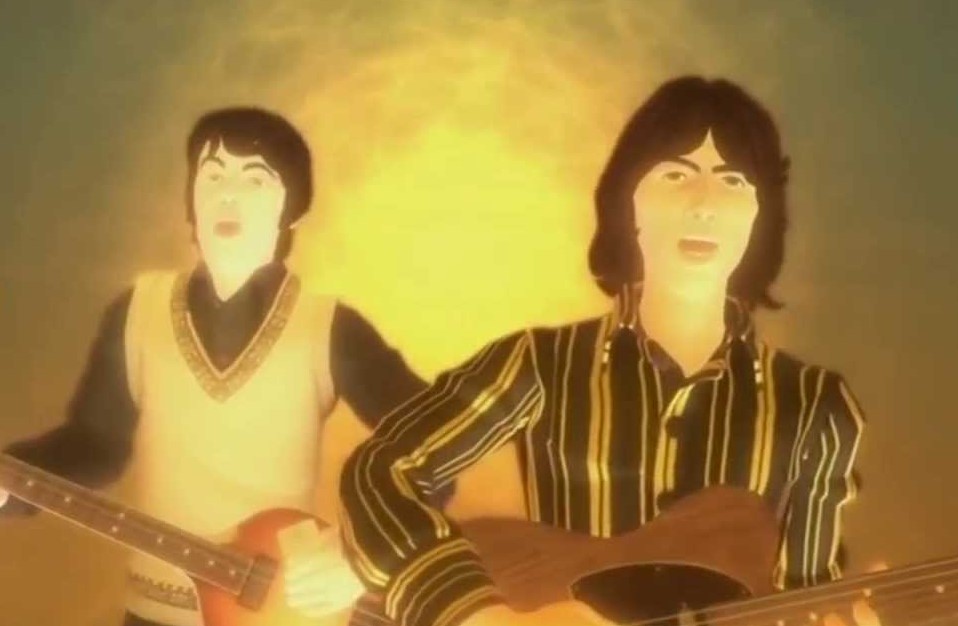 As detailed in the review for the track "Her Majesty," the "last crashing note" of "Mean Mr. Mustard" can be heard as the first "crashing note" of "Her Majesty" on the released album. Upon inspection, and in John Kurlander's defense, removing that last note made for a much smoother transition between the two songs than if it would have been left in. At any rate, for those who would like to hear how "Mean Mr. Mustard" sounded with its original full ending and final "crashing note," it is included in the interactive game "Rock Band" in this state from the original master tape.

With the rough edit of the "Abbey Road" medley complete, the session ended at 2:30 am the following morning. Further work needed to be done to certain elements of the medley, however, including how the track "You Never Give Me Your Money" would transition into "Sun King." This would involve further attention to "Mean Mr. Mustard" as well since this track and "Sun King" were recorded together.


With the album nearing completion, The Beatles and the engineering staff took to officially assembling the "Abbey Road" medley on August 14th, 1969, everyone assembling in the control room of EMI Studio Two at 2:30 pm for a long 12-hour session. The first order of business was to create a more satisfactory stereo mix of "Sun King / Mean Mr. Mustard," five attempts being made by George Martin and engineers Geoff Emerick, Phil McDonald and Alan Parsons. These attempts were numbered 20 through 24, remix 22 being deemed best for now.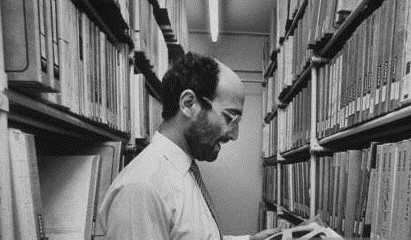 After work on other recordings were accomplished, assembling the finished medley got under way. Starting from the beginning, "You Never Give Me Your Money" was crossfaded into "Sun King / Mean Mr. Mustard" by way of a sound effects tape that was recorded and put together by Paul on August 5th, 1969. This having been done, "Polythene Pam / She Came In Through The Bathroom Window" needed to edited onto the conclusion of "Mean Mr. Mustard," this being "joined together by means of a hard edit, without the merest hint of a gap between the two," as Mark Lewisohn relates in his book "The Beatles Recording Sessions." Once again, the "last crashing note" of "Mean Mr. Mustard" was edited out to create this seamless transition.

Since orchestral overdubs were required for the remaining segments of the medley, these were done at a later time. However, at this point, the first half of the medley was deemed complete and this session was over at 2:30 am the following morning.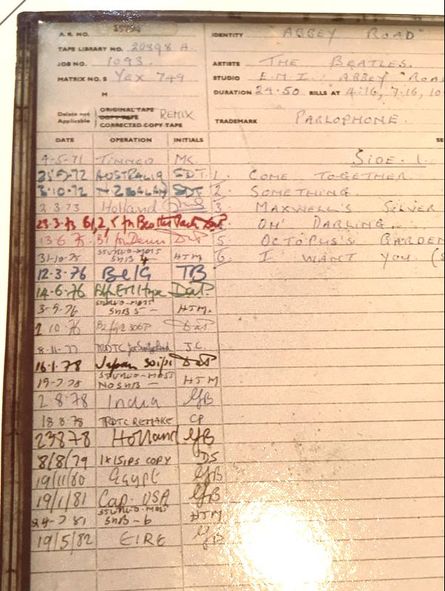 On August 20th, 1969, the album was considered complete, which facilitated the master tape banding and tape copying of the album to be done on this day. However, Paul still wasn't quite happy with the sound effect transition between "You Never Give Me Your Money" and "Sun King," so this needed to be redone. Therefore, on August 21st, 1969, Paul and the aforementioned engineering staff entered the control room of EMI Studio Two at 2:30 pm to work at creating a new stereo mix of both tracks with a new stereo crossfade that incorporated Paul's sound effects tape. Only one attempt was needed to get it to everyone's approval, this having to be inserted into the finished master of the "Abbey Road" album that was done the previous day. Thus, the official version of "Mean Mr. Mustard" was complete.


Sometime in 1996, George Martin and Geoff Emerick created a mix of John Lennon's demo of the song as recorded at George Harrison's 'Kinfauns' home on May 28th, 1968 as detailed above. This was included on the compilation album "Anthology 3."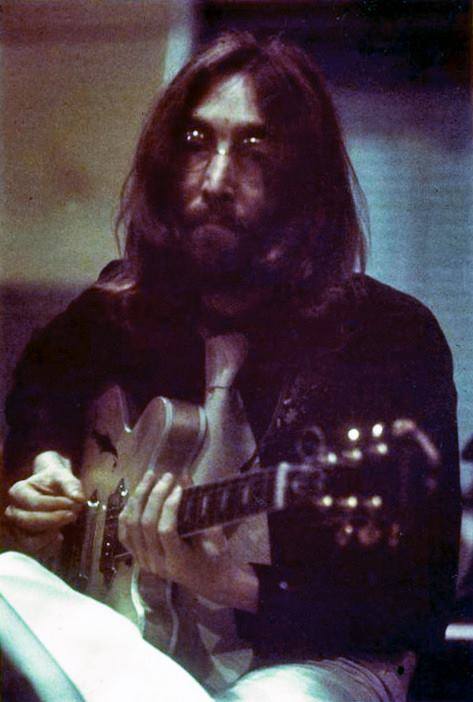 Song Structure and Style
The "Mean Mr. Mustard" segment of the "Abbey Road" medley consists of two verses (or aa), both of which are fourteen measures long. This entire track is in 4/4 time except for the final four measures of the second verse which Lennon decides to present in a Waltz-like 6/8, not unlike the instrumental verse of his "Being For The Benefit Of Mr. Kite!" from two years prior.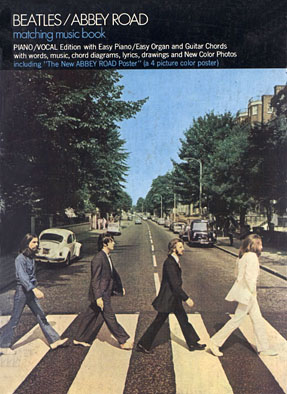 After the rolling introductory drum fill from Ringo, the instrumentation of the first verse consists of the following: John on double-tracked lead vocals, electric rhythm guitar and subtle piano, Paul on bass played through a fuzz box and double-tracked harmony vocals (which appear in measures eleven and thirteen), George on electric rhythm guitar and Ringo on drums and tambourine (which first appears in measure four and continues throughout). Ringo plays a straight 4/4 beat while riding on the mostly-closed hi-hat but then puts in cymbal crashes at the end of measures six and eight to anticipate the downbeat of the following measures along with the guitars and piano. Ringo then puts in an appropriate drum fill in the final measure as a segue into the second verse.


Verse two is virtually a repeat of the first verse instrumentally, one exception being that Paul's harmonies are heard throughout the entire verse this time around. The tambourine is heard throughout all the measures of this verse as well but appear lower in the mix throughout. Measures 11 through 14, as stated above, switch to 6/8 time while the build-up in the final measure appears to be in anticipation to the tempo change of "Polythene Pam" which follows it in the medley. This is an illusion, however, since this build-up was actually leading to the final chord of the recording, this being heard on the released record as the beginning chord of "Her Majesty."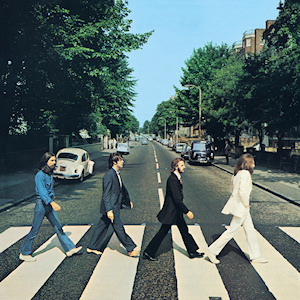 American Releases
On October 1st, 1969, the final recorded Beatles album was released in America, simply titled "Abbey Road." "Mean Mr. Mustard" is the fifth track on side two of the album and the third named track of the long medley that takes up the majority of this second side of the album. The "Abbey Road" album took only three weeks to jump into the top spot on the Billboard album chart, raking in a total of eleven weeks in the #1 position. The album first appeared on compact disc on October 10th, 1987, and then as a re-mastered release on September 9th, 2009.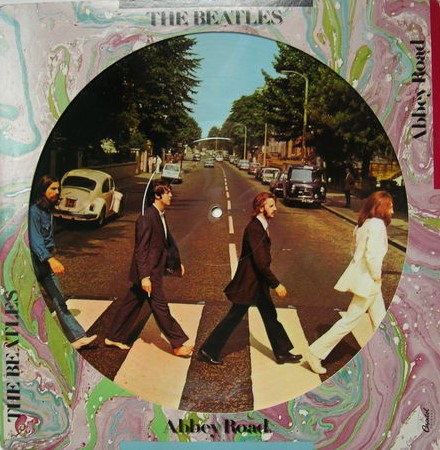 Sometime in 1978, Capitol re-released the "Abbey Road" album as a picture disc. Side one had the iconic front cover while side two contained a close-up of the wall photo of the back cover minus the song title listings. This release quickly went out of print and has become a collector's item.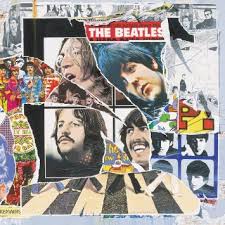 October 28th, 1996 was the release date for the album "Anthology 3" which contains the original demo of "Mean Mr. Mustard" that John recorded at George's 'Kinfauns' home on May 28th, 1968. George Martin and Geoff Emerick thought to include a sampling of seven songs that The Beatles recorded as demos on this and the following day for this interesting compilation album, four of which were Lennon compositions.


Live Performances
With John Lennon announcing to his other band members his desire to leave the group around the time of the release of "Abbey Road," all possible chances of live performances by The Beatles ceased entirely at that time. Therefore, neither "Mean Mr. Mustard" nor any other portion of the "Abbey Road" medley were ever performed by the band on stage. While Paul did include portions of this medley during various solo tours, the portions he chose were ones that he composed, omitting John's contributions such as this one.
Conclusion
It's somewhat hard to imagine "Mean Mr. Mustard" as a full-length Lennon-penned song on the "White Album" as he originally conceived it. And, quite possibly, he couldn't imagine it either, the decision being to leave it off entirely and put in on the back-burner. The 'anything goes' attitude that The Beatles had for that album gave John license to even bring his half-baked song "What's The New Mary Jane" into EMI Studios for consideration, this being another track he demoed at 'Kinfauns' in May or 1968 right along with "Mean Mr. Mustard." But, apparently, Lennon felt even less about "Mustard" at the time.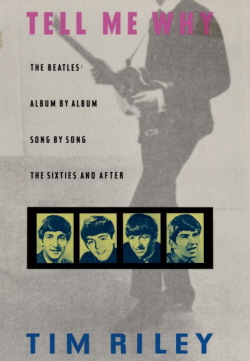 But within the framework of the long medley on "Abbey Road," this truncated version of the song fits in perfectly. After the mellow mood set by John's "Sun King," the medley is enlivened by what Tim Riley describes in his book "Tell Me Why" as a "short, punchy rock 'n' roll sketch." This minute-long fun track instantly puts a smile on your face as we hear John describe a curious character who, among other things, "keeps a ten-bob note up his nose." You can visualize him to a certain extent, as well as his sister who we're introduced to here and will learn more about on the next track, but you can't quite nail down the imagery. Viewed as just a little touch of silliness to lighten the mood, John's initial inspiration works wonderfully in this context.

Song Summary

"Mean Mr. Mustard"
Written by: John Lennon / Paul McCartney
Song Written: March 1968 to July 24, 1969
Song Recorded: July 24, 25 & 29, 1969
First US Release Date: October 1, 1969
First US Album Release: Apple #SO-383 "Abbey Road"
British Album Release: Apple #PCS 7088 "Abbey Road"
US Single Release: n/a
Highest Chart Position: n/a
Length: 1:06
Key: E major
Producer: George Martin
Engineers: Geoff Emerick, Phil McDonald, John Kurlander
Instrumentation (most likely):
John Lennon - Lead Vocals, Rhythm Guitar (1965 Epiphone ES-230TD Casino), Piano (1905 Steinway Vertegrand)
Paul McCartney - Bass (1966 Fender Jazz Bass), harmony vocals
George Harrison - Lead Guitar (1968 Fender Rosewood Telecaster)
Ringo Starr - Drums (1968 Ludwig Hollywood Maple), tambourine
Written and compiled by Dave Rybaczewski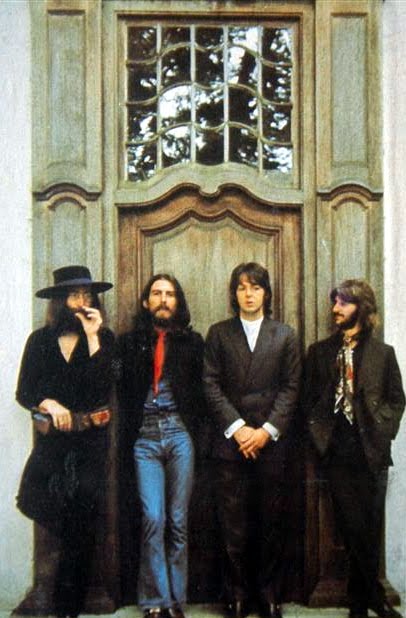 Sign Up Below for our MONTHLY BEATLES TRIVIA QUIZ!