"MEAN MR. MUSTARD"


(John Lennon – Paul McCartney)
Beatles songs that were centered around fictional characters were almost always written by Paul, this being his forte. Whenever you heard a song by The Beatles that centered around people with names like Maxwell, Joan, Desmond, Molly, Jude, JoJo, Loretta, Eleanor, Michelle, Rocky, McGill, Lil, Nancy, Honey Pie, Martha, Rita, Vera, Chuck, Dave, and even Billy Shears, it most definitely came from the pen of Mr. McCartney.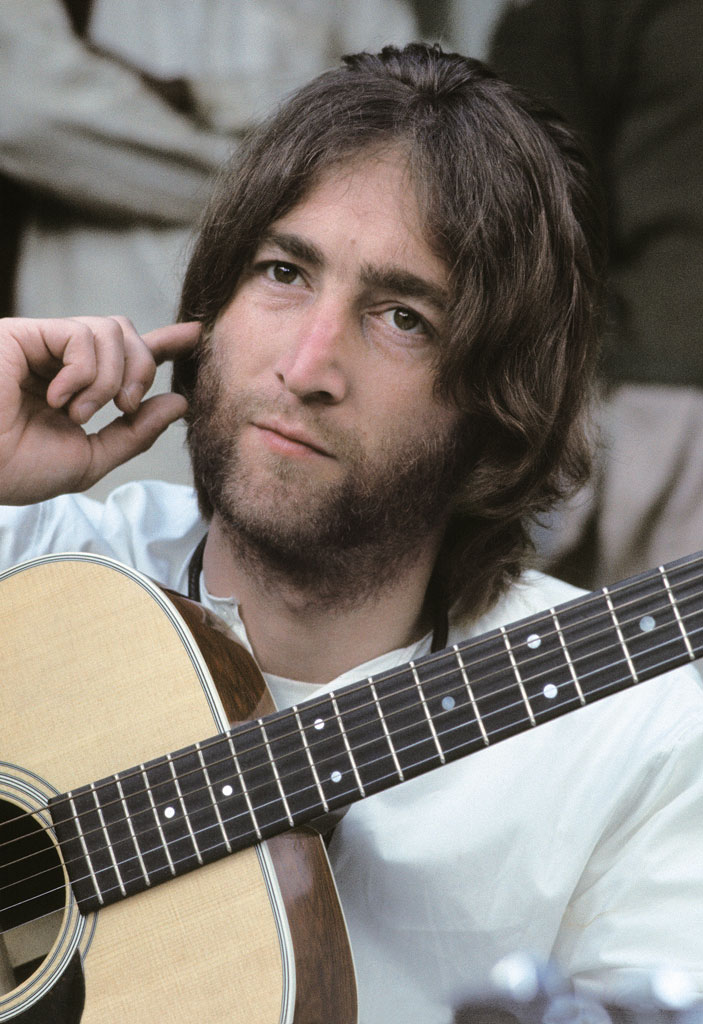 Although John occasionally ventured into this narrative style of lyric writing, "Sexy Sadie," "Mr. Kite" and "Dr. Robert" being examples, John usually preferred writing either about personal experience or to express himself using jumbled wordplay, or a combination of both, throughout the mid- to later-Beatle years. However, during their stay in India in the spring of 1968, with nothing but time on his hands, John took it upon himself to compose a couple more narrative songs; one centered around a woman named Pam, and the other about a curious character named "Mean Mr. Mustard."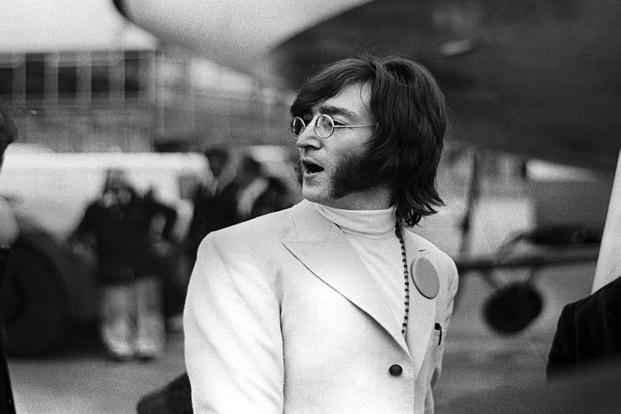 Songwriting History
"I'd read somewhere in the paper about this mean guy who was hiding five-pound notes, not up his nose but somewhere else, and so I wrote about him. And no, it has nothing to do with snorting cocaine."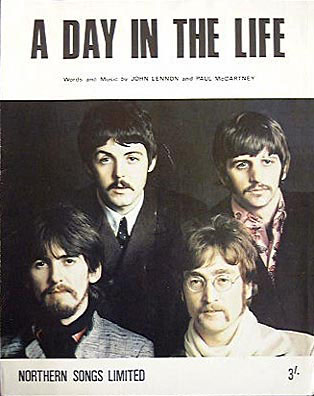 This quote from Lennon from his 1980 Playboy Magazine interview specifies that his inspiration for "Mean Mr. Mustard" came from something he read in a a newspaper article. This, therefore, shows John continuing his habit of composing music based on what he had been reading, "Tomorrow Never Knows," "A Day In The Life" and, presumably, "Sun King" being current examples. While the precise article he had seen is unknown, Lennon appears to have accentuated his story by using his imagination, detailing Mr. Mustard's highly active sister who occasionally escorts him from his outdoor home to visit the Queen of England.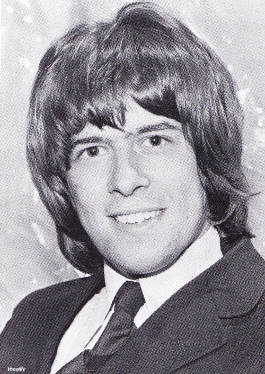 Tony Bramwell, employee of Brian Epstein's NEMS Enterprises and Apple Records promotions executive, suggests yet another possible inspiration for the song. "There was an old 'bag lady' who used to hang around the Knightsbridge end of Hyde Park, close to the army barracks," he explains in the book "A Hard Day's Write." "She had all her possessions in plastic bags and slept in the park. I'm sure that she had something to do with the song." This "bag lady" inspiration, however, has never been substantiated.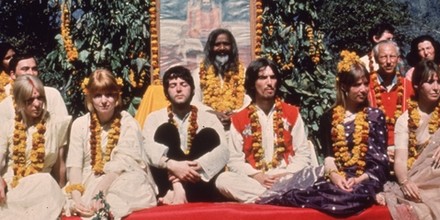 Since John has stated, as included in the "Beatles Anthology" book, that both this song and "Polythene Pam" were "only finished bits of crap that I wrote in India," this would date the song's writing to March of 1968 when The Beatles were studying Transcendental Meditation with the Maharishi in Rishikesh, India. "I wrote it in India, so it was pre-'The Beatles' double-album - it's that old," he stated shortly after its release.


Since they were isolated from most civilization during their stay, thereby not having access to newspapers, John was no doubt recalling an article he had read shortly before he left home. Since he specified that the song was written in India, we must assume that he didn't start composing the song until after he arrived in Rishikesh and not before he left.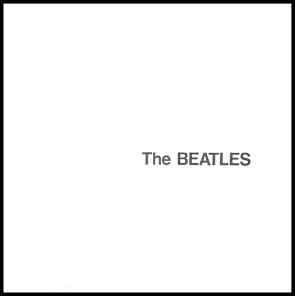 As it appears on the "Abbey Road" album, the song is part of a long medley and is positioned between two other John Lennon compositions, the "Mean Mr. Mustard" segment only lasting one minute and six seconds. However, John originally intended it to be a complete stand-alone song, a contender for what shortly thereafter became the "White Album." As heard in the demo that he recorded when The Beatles returned home from India (as included on the 1996 compilation album "Anthology 3"), John included a bridge in the song after the two verses which then segue back into the first verse. He apparently hadn't fully developed this bridge at the time, the lyrics consisting of "Mean Mr. Mustard, he's such a dirty, dirty" repeated three times.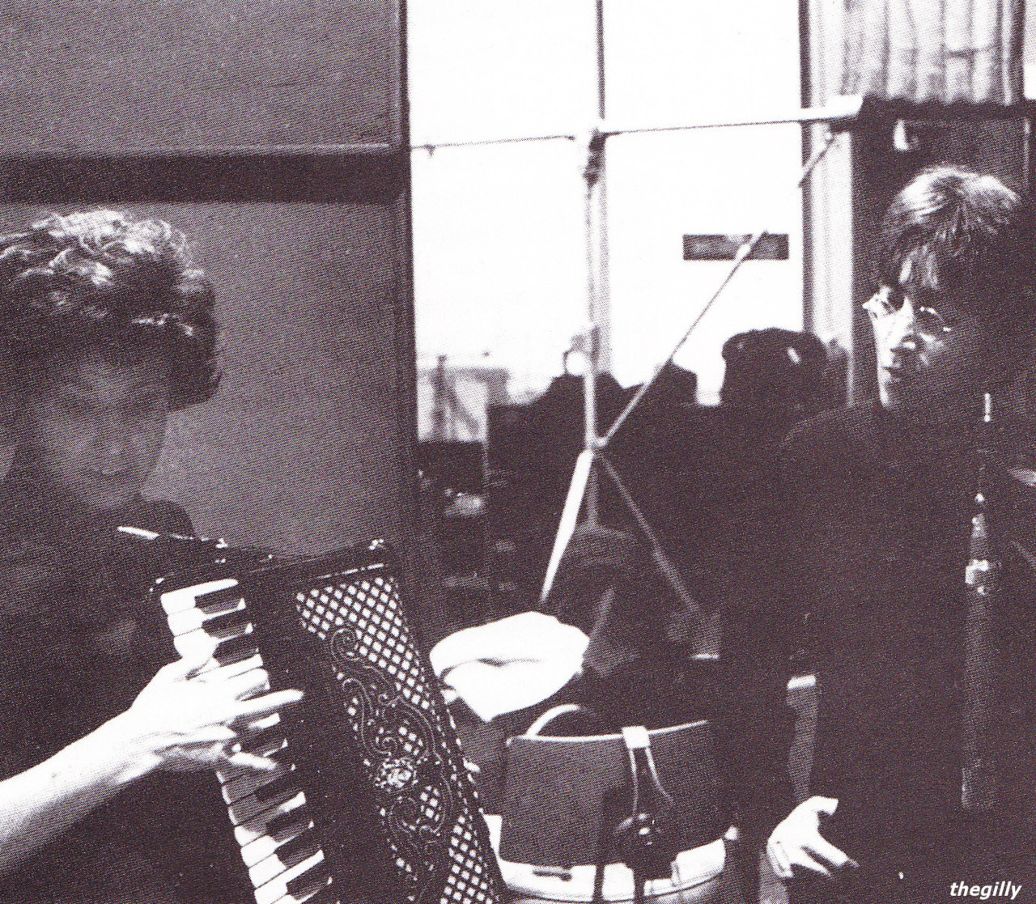 Other noteworthy elements on this demo include how the main character's sister was originally named "Shirley," inspired possibly by Shirley Evans who was the accordionist that appears in the "Magical Mystery Tour" film, this inspiration suggested by Ian MacDonald in his book "Revolution In The Head." Also, we hear one of John's double-tracked vocals utter the word "sheeps" before the lyric "sleeps in a hole in the road." Since the released version of the song does reveal Lennon singing "sheeps," this suggests that John was possibly referring to the song's main character defecating in the hole in the road. This would make sense since the lyrics already state that he "sleeps in the park." This also has never been substantiated.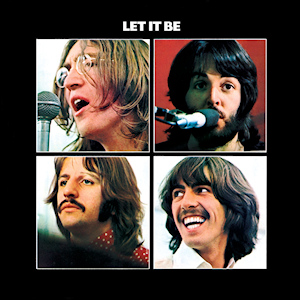 "Mean Mr. Mustard" was, however, passed over for inclusion on the "White Album," but John did resurrect the song during the January, 1969 sessions that eventually became the "Let It Be" film and soundtrack album. This suggests that he was considering including it in this project, although attention went elsewhere and it still remained undeveloped and unreleased.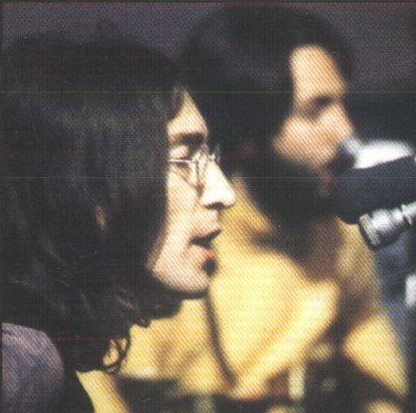 Interestingly, though, during the rehearsal of the song on January 8th, 1969, Lennon revealed some proposed changes to the composition. One change was that the make-shift bridge now contained the repeated lyric "Mean Mr. Mustard, he's such a dirty bastard," which was then repeated. Also, another verse with a new chord pattern and melody line was premiered. This additional verse, which lyrically doesn't make much sense and includes odd changes in time signatures as was John's habit, could easily have been an ad lib made up on the spot, but nonetheless the lyrics appear to sound like the following:
"Man, I'm coming, gonna do you no harm
He's wearing pink pajamas 'cause he comes from a farm
He's gotta get some 'cause no one get's so happy coming home
Well, everyplace you go is low, everyplace you go is low
Everyplace you go is low, everyplace you go is low, low, low"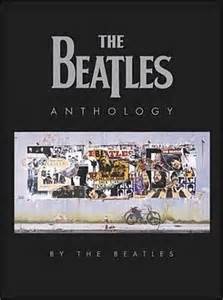 Then in May of 1969, Paul approached John with the idea of assembling a long medley which would encompass the entire side of an album. "My contribution is 'Polythene Pam,' 'Sun King' and 'Mean Mr. Mustard,'' John explained as included in the "Beatles Anthology" book. "We juggled them about until it made vague sense. In 'Mean Mr. Mustard,' I said 'his sister Pam' – originally it was 'his sister Shirley' in the lyric. I changed it to 'Pam' to make it sound like it had something to do with it."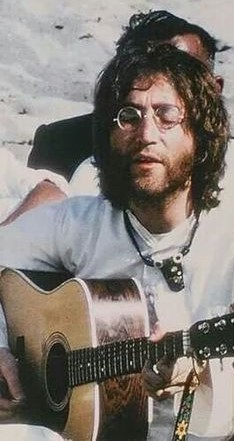 The content of the song was reduced to only the first two verses when included in the "Abbey Road" medley, the proposed bridge apparently never having been worked out fully and the ad lib additional verse from January being dropped entirely. As to the time of writing, to be technically fair, it was mostly written in March of 1968 when John was in India but was completed with the change in lyric to "Pam" on the first day the song was officially recorded on July 24th, 1969. Paul never claimed inclusion as a contributor so it appears to be a complete John Lennon composition.

John may not have thought much of the song retrospectively, calling it a bit "of crap" as mentioned above, as well as "another piece of garbage" in his Playboy interview, but Paul thought otherwise. "'Mean Mr. Mustard' was very John. I liked that. A nice quirky song."
Sign Up Below for our MONTHLY BEATLES TRIVIA QUIZ!