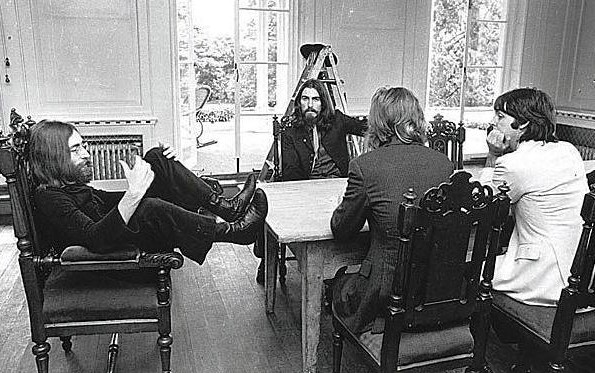 "YOU NEVER GIVE ME YOUR MONEY"
(John Lennon – Paul McCartney)
Paul McCartney was not in the habit of composing songs specifically describing events going on in his life. While it can be claimed that love songs he had written could easily be attributed to whoever was his significant other at the time, these were usually generic in lyrical content, fashioned after pop composers that he admired, such as Goffin & King and Smokey Robinson. When he was challenged in 1966 to write about something other than romance and/or relationships, Paul tended to construct themes with characters that were purely out of his imagination. This gave rise to "Paperback Writer," "Ob-La-Di, Ob-La-Da" and "Rocky Raccoon" among many others.


As for John Lennon's output in the later Beatle years, he easily gravitated to writing about either personal experiences (like "I'm So Tired" and "Sexy Sadie") or tangible motivating factors (like "Being For The Benefit Of Mr. Kite!" and "A Day In The Life"). George Harrison, being immersed in Eastern religion and spirituality in the later sixties, usually took it upon himself to include these newly learned beliefs into his compositions, either literally (like "Within You Without You" and "The Inner Light") or masked within the context of the lyrics (like "Long, Long, Long" and "While My Guitar Gently Weeps").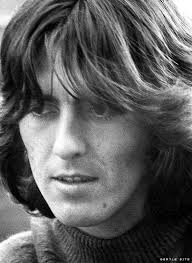 But Paul usually liked to deal more with fantasy. As he relates in the "Beatles Anthology" book: "I remember George once saying to me, 'I couldn't write songs like that.' He writes more from personal experience. John's style was to show the naked truth. If I was a painter, I'd probably mask things a little bit more than some people."


However, with the business turmoil The Beatles were going through around the time of April 1969, Paul decided to take a lesson or two from his band-mates and write a song that at least touched on the specifics of their current state of affairs. The result being "You Never Give Me Your Money." And while the lyrics do present their financial troubles, Paul does indeed proceed to "mask things a little bit." Just not nearly as much as he usually did.
Paul and Linda McCartney, married March 12th, 1969
Songwriting History
"It was written when they were together in New York," states Barry Miles in Paul's biography "Many Years From Now." This undoubtedly refers to the time period of March 19th through April 9th, 1969, Paul spending these three weeks in New York with his new bride Linda, whom he married on March 12th. This would give him time to become more fully acquainted with his new in-laws, as well as write "You Never Give Me Your Money."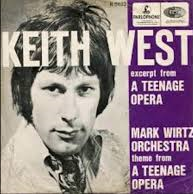 The unique structure of this song, which meanders from one unrelated subject to another without any repeated verses, choruses or refrains (not unlike John's "Happiness Is A Warm Gun"), was different from anything Paul had ever written before. And for good reason. McCartney had quite liked the idea of stringing together different songs into one long medley, Keith West's 1968 release "Excerpt From A Teenage Opera" being cited as a key example. Therefore, with the other Beatles and George Martin eventually on board, Paul started off this project with "You Never Give Me Your Money," which is actually three different songs connected by appropriate segues.


"I think it was my idea to put all the spare bits together, but I'm a bit wary of claiming these things," Paul explains in the "Beatles Anthology" book. "I'm happy for it to be everyone's idea. Anyway, in the end, we hit upon the idea of medleying them all and giving the second side a sort of operatic structure – which was great because it used ten or twelve unfinished songs in a good way."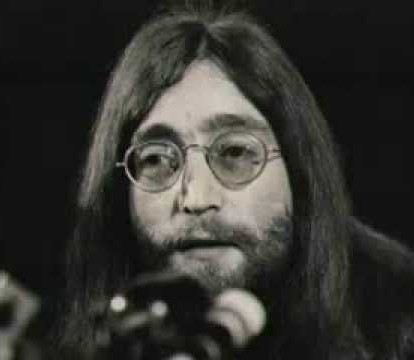 John apparently was keen to be a part of this at first, evidence being a May 1969 interview. With the "Get Back" single just released in mid April, John was asked about the soon-to-be-released album that would undoubtedly accompany the single. "A lot of the tracks will be like 'Get Back,'" he explained, "and a lot of that we did in one take. We've done about twelve tracks; some of them are still to be re-mixed. Also, Paul and I are now working on a kind of song montage that we might do as one piece on one side. We've got two weeks to finish the whole thing, so we're really working at it."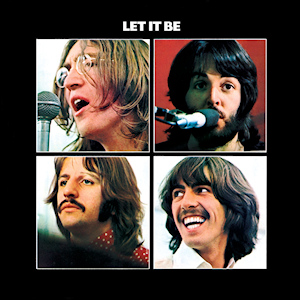 This response suggests that the "song montage" was being considered for what became the "Let It Be" album, which they were hoping to have completed in two weeks. Paul had written "You Never Give Me Your Money" at this point and John had also written "Mean Mr. Mustard" and "Polythene Pam" the previous year, all of which became part of this "song montage." The following month, however, a decision was made to make one final album, the result becoming "Abbey Road." This gave the band more time to write, record and perfect the "song montage" while putting the "Let It Be" sessions on hold for the time being. Sometime later it was decided that they would release these earlier recording sessions as a soundtrack album to coincide with the "Let It Be" movie when it premiered in theaters.


At any rate, Paul's intended purpose for the track "You Never Give My Your Money" was to begin this long medley. He had a few song ideas (three, in fact) that he hadn't completed as individual songs and strategically strung them together. Regarding the entire "song montage," Paul explained: "We did it this way because John and I had a number of songs, which were great as they were, but we'd finished them. It often happens that you write the first verse of a song and then you've said it all, and can't be bothered to write a second verse, repeating or giving a variation. So, I said to John, 'Have you got any bits and pieces, which we can make into one long track?' And he had, and we made a piece that makes sense all the way through." Paul got the ball rolling, so to speak, by himself, stringing together three unfinished songs.


The first unfinished song that is heard is the soft ballad-like piano segment that features the song's title. "This was me directly lambasting Allen Klein's attitude to us," Paul explains in his book "Many Years From Now," "no money, just funny paper, all promises and it never works out. It's basically a song about no faith in the person, that found its way into the medley on 'Abbey Road.' John saw the humor in it."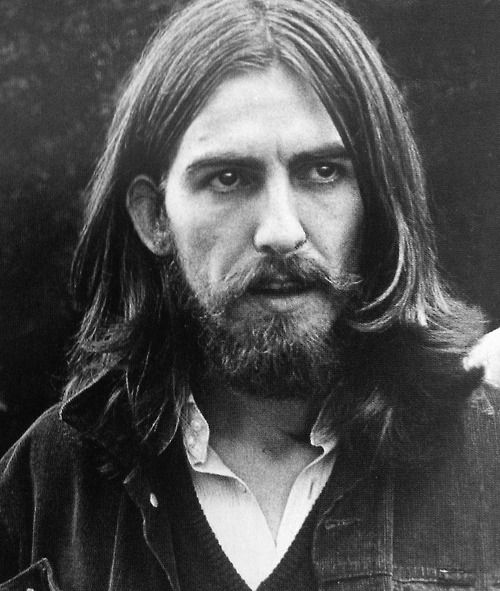 "That's what we get," George Harrison concurred at the time. "We get bits of paper, saying how much is earned and what this and that is, but we never actually get it in pounds, shillings and pence. We've all got a big house and a car and an office, but to actually get the money we've earned seems impossible."


Allen Klein, the celebrated manager who had worked with The Rolling Stones among many others, was brought in by John to sort out the legal and financial problems facing the group. Paul was resisting getting on board with Klein, his preference in sorting out the group's affairs being his new father-in-law, attorney Lee Eastman. Paul's interaction with Klein during the writing of this section of the song was minimal and/or nonexistent, however McCartney undoubtedly heard claims of what miracles he would be able to do for the group from his band-mates during this time period. Paul busied himself with other matters at hand, such as recording and mixing sessions, in order to avoid confrontation with Klein. Nonetheless, at a mixing session at Olympic Sound Studios on May 9th, 1969, three days after the first recording session for "You Never Give Me Your Money," Klein showed up with an ultimatum on behalf of his company ABKCO taking over the Beatles affairs. Paul refused to comply, which resulted in a major argument and the other three Beatles angrily leaving the session. Therefore, the first section of the song, which had already been written and partially recorded three days before this outburst occurred, must have been directed at what Paul felt would be the results of Allen Klein's taking over the financial affairs of the band, since this hadn't yet occurred.


The second of Paul's unfinished songs, beginning with the lyrics, "out of college, money spent," is said to be in reference to the excitably uncertainty of the experience The Beatles went through in their formidable years. They decided to forgo their education and/or possible careers to throw themselves head-first into what they loved to do, being in a potentially successful 'beat group.' Having "got the sack," or getting fired, from ordinary jobs they detested anyway, and with almost nothing monetarily to show for themselves, they enveloped themselves in "that magic feeling" of finally making it.


After a dramatic instrumental segue, we arrive at Paul's third unfinished song, beginning with the lyric "one sweet dream." Barry Miles, in Paul's book "Many Years From Now," explains this segment as being "a reference to Paul and Linda's trips to purposely get lost in the country." In Steve Turner's book "A Hard Day's Write," Linda explains: "As a kid I loved getting lost. I would say to my father, 'Let's get lost.'...Then, when I moved to England to be with Paul (in the Autumn of 1968), we would put Martha in the back of the car and drive out of London. As soon as we were on the open road I'd say, 'Let's get lost,' and we'd keep driving without looking at any signs." Hence the lyrics, "soon we'll be away from here / step on the gas and wipe that tear away." Paul also wrote the song "Two Of Us" about these driving experiences with Linda, this song eventually appearing on the "Let It Be" film and soundtrack album


The phrase "one, two, three, four, five, six, seven / all good children go to heaven," which is heard various times during the conclusion of the song, comes from a popular children's jump rope rhyme. The Beatles may have been familiar with this rhyme during their upbringing, or possibly Paul picked it up from Linda's young daughter Heather with whom he had been in recent frequent company with. The entire jump rope rhyme is reportedly as follows:
"One, two, three, four, five, six, seven. All good children go to heaven.
When you get there God will say, 'Where's that book you stole away?'
If you say, 'I don't know,' he will send you down below.
Where everything is red hot peppers!
One, two, three, four five, six, seven. All good children go to heaven.
When you get there, angels say, '(schoolname) children, right this way.'"
Sign Up Below for our MONTHLY BEATLES TRIVIA QUIZ!