"GET BACK"
(John Lennon – Paul McCartney)
Everyone involved in the career of The Beatles, such as their manager, their producer, their record labels, their publishers and the group themselves, were interested in their continued success. According to established patterns in the record business, an artist needs to be kept in the public eye continually, exposure being a key element to longevity in show business. Therefore, when The Beatles released a single and it was successful, a follow-up single needed to be on the market before too long so that the usually fickle record buyers wouldn't be too distracted by another recording artist who gained their attention in the meantime.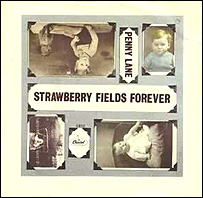 This threat became of particular concern to manager Brian Epstein during the later months of 1966 and early months of 1967 as the group retired from touring and hibernated in the recording studio to produce the extravegant masterpiece "Sgt. Pepper's Lonely Hearts Club Band." While they were out of the public eye, the American television group The Monkees gained a foothold in the US, having two #1 hit singles and spending a total of 31 weeks in the top spot on the Billboard album chart, a record that has yet to be broken. "We need a single out, George, fast," he told producer George Martin at that time. "What have you got? I want the best thing you've got." The result was the amazing single "Penny Lane / Strawberry Fields Forever," which showed American audiences, at least for the nine weeks that it was on the pop charts, that The Beatles were still a force to be reckoned with. As it turned out, of course, the June 1967 release of "Sgt. Pepper" set the record straight of who should ultimately be in the hearts of American teens. When The Monkees TV show was off the air by mid 1968, they had run their course and all eyes were once again on the Fab Four.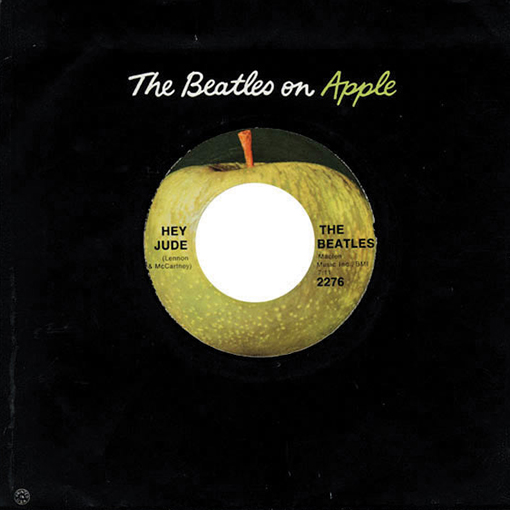 But would something like this happen again? The Beatles thought not or, to be more accurate, they didn't really care. They wanted to do things their way and, if they weren't ready to release their next single, they wouldn't. "Hey Jude" was released on August 26th, 1968 and spent an astonishing nine weeks at #1 on the Billboard charts in the US. Had manager Brian Epstein had still been alive, he probably would have insisted that a new Beatles single would be released for the Chistmas season to capitalize on this success. Afterall, the "White Album" had been released in late November of that year and contained 30 new Beatles songs, many of which would work well as a follow up to "Hey Jude."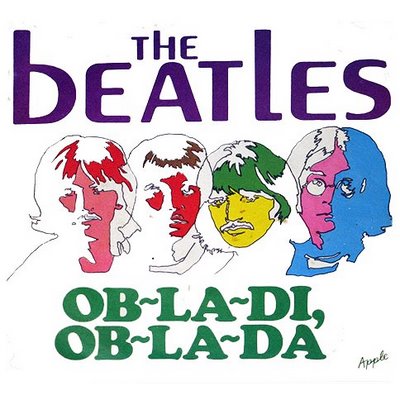 However, Brian Epstein was no longer there to make that request, The Beatles themselves now calling the shots. "Ob-La-Di, Ob-La-Da" was released as a single from the "White Album" in certain countries but, since George Harrison in particular objected to this becoming an officially released single, it never came to be so in Britian or America. It wasn't until a full eight months and nine days later that The Beatles felt inclined to release another single, the longest period of time in between any single releases in their UK and US career. "Get Back," with "Don't Let Me Down" as the b-side, was finally officially released on May 5th, 1969 (some sources saying it may have been released slightly earlier).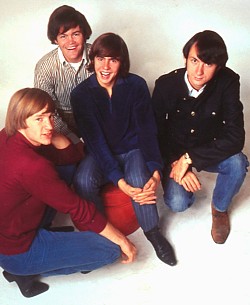 Since nearly eight-and-a-half months transpired since their last hit single, was their any threat to the career of The Beatles? Not at all! With The Monkees career being all but non-existent by that time and no one else monopolizing the charts to that degree, the "Get Back" single was highly anticipated and very well received. With this being the first Beatles single to be released in stereo, it was heard with all its glory and topped the US Billboard charts for an astonishing five weeks.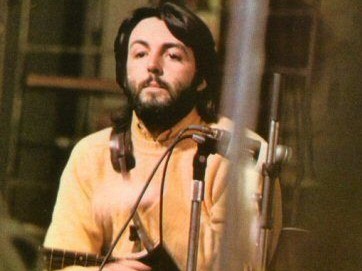 Songwriting History
"We were sitting in the studio and we made it up out of thin air. We started to write words there and then. When we finished it, we recorded at Apple Studios and made it into a song to rollercoast by."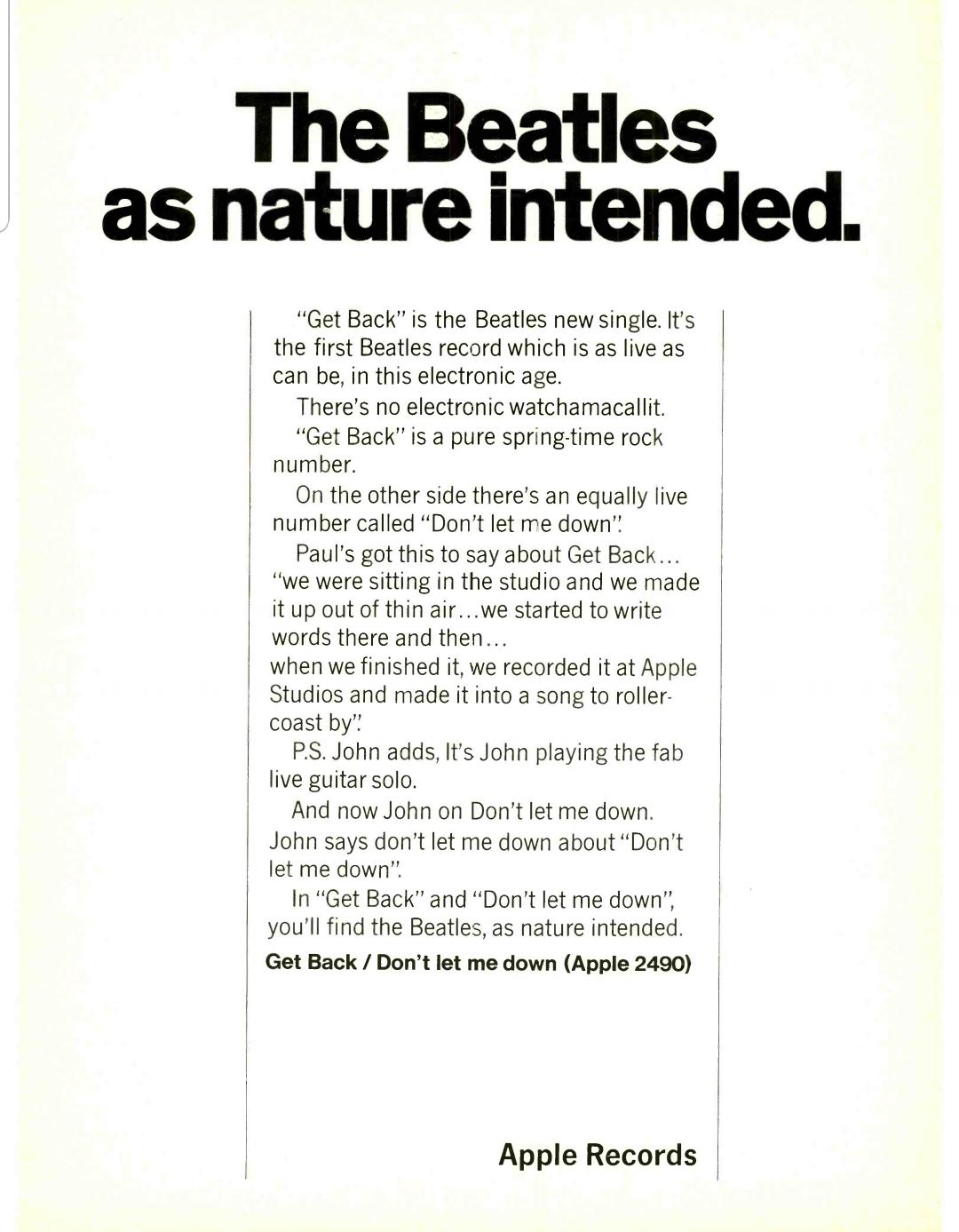 This Paul McCartney quote from early 1969 explained how the song "Get Back" came to be, this being included in the official Apple press release to introduce the song as the a-side of their first single of that year. Under the headline "The Beatles as nature intended," this press release was featured as a full page ad in the April 26th, 1969 issue of Billboard Magazine to introduce the single to American audiences, also describing "Get Back" as "a pure spring-time rock number." Paul's quote may also have been the catalyst to John's lyric "He rollercoaster..." as included in the group's third single of that year, "Come Together."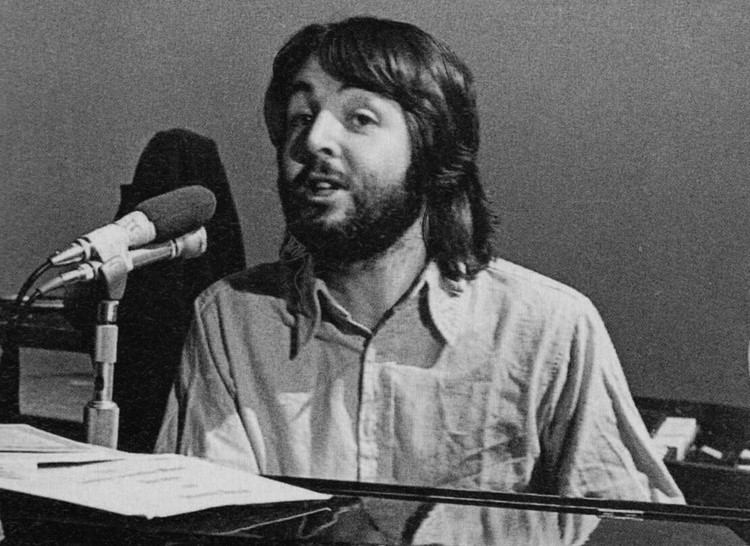 Although history shows that Paul's brief thumbnail sketch above about the formation of "Get Back" ending up being more involved than that, it is actually quite accurate. Not too many Beatles songs can be pointed to as a complete fabrication in the studio "out of thin air," as McCartney described, and surely no #1 hit single by the group could be described with those words. The composer or composers of most Beatles songs would always bring in at least a half-finished idea that the others would form into a complete arrangement, producer George Martin also being instrumental in piecing things together. This was not the case with "Get Back."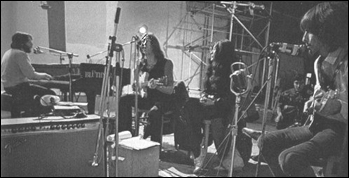 The Beatles had begun a new album project on January 2nd, 1969, the intention being that they would have a new album, a film project and, most likely, a concert performance complete by the end of that month. They began filmed rehearsals for this project at Twickenham Film Studios in London on that day, all four Beatles bringing in new song ideas that they had been developing on their own for possible inclusion.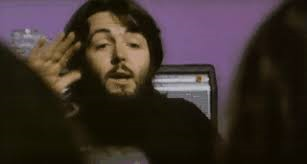 Four days into the project, on January 7th, 1969, Paul began thumping out a rhythm on bass guitar at Twickenham Studios without any real aim or goal other than to get a good feel for a possible song. He mumbled nonsense and changed chords haphazardly until he struck upon something that sounded good to him. Lyrical phrases then started to materialize for Paul, such as the chorus's "get back to where you once belonged," which Ringo began singing with him. Inspiration went even further on that day as the structure of a song began to develop, which included verses and choruses and even more lyrical ideas for one of the verses. John wasn't present at this time but, in the next number of days, Lennon also contributed lyrical ideas and, by January 23rd, 1969, a complete song was fully formed.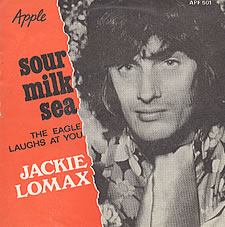 Paul's initial lyrical inspiration came from the George Harrison composition "Sour Milk Sea," which had recently been recorded by Apple recording artist Jackie Lomax on June 24th, 1968. Paul was very familiar with the song due to his playing bass on the recording along with George, Ringo and Eric Clapton. A prominent lyric in the chorus of this song was "get back to where you should be," this popping into Paul's mind on January 7th, 1969 when he was first developing "Get Back" at Twickenham Studios. Paul acknowledged this inspiration on that day by shouting "C'mon Jackie!" during one of the renditions he was hashing out with George and Ringo, even trying his hand at a Jackie Lomax impersonation.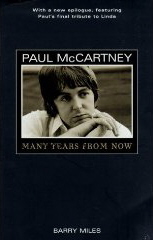 Paul and John did interject other lyrics as the song was developing that stem from other sources. As they were both prone to do, news items read in the newspaper at the time began appearing in the lyrics. Author Barry Miles, as quoted in Paul's book "Many Years From Now," states that this inspiration concerned "the plight of Kenyan Asians who were rushing to get to Britain before the passage of the Commonwealth Immigration Bill, which would have denied them entry. Intended as a parody on racist attitudes, the (proposed lyric) 'Don't dig no Pakistani taking all the people's jobs!' was dropped early on as being too easily misconstrued. The rest of the third verse went through various changes, ending up...'Meanwhile back at home too many Pakistanis / living in a council flat / Candidate Macmillan tell me what your plan is / Won't you tell me where it's at.'" This proposed third verse was officially dropped by Paul for this "protest song," as he referred to it, on January 23rd, 1969, the two-verse, three-solo structure being decided upon on that day. Paul wanted to retain this verse because he liked the scanning of the word "Pakistani," but relented so as not to upset any listeners.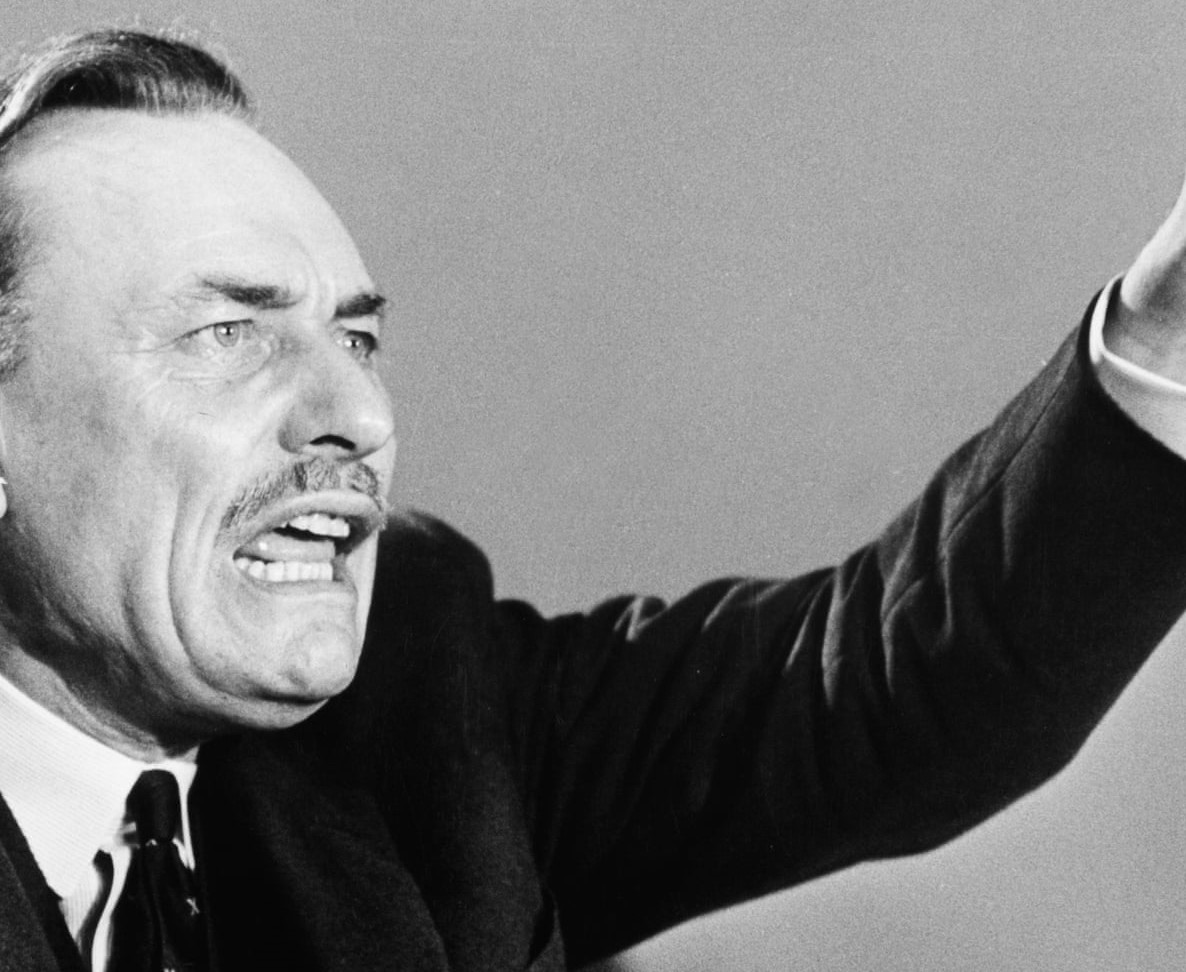 Barry Miles explains: "Meanwhile the fascist National Front was beating up Pakistanis on the streets and the right-wing politician Enoch Powell was predicting race war and 'rivers of blood' so, to avoid any possibility of inflaming the situation, the entire verse was ultimately dropped." Although this subject matter was thought by Paul and John to fit the premise of the original ad lib lyric "get back to where you once belonged," they wisely decided to drop this in favor of verse lyrics that included fictional characters such as Jojo and "Sweet Loretta Martin."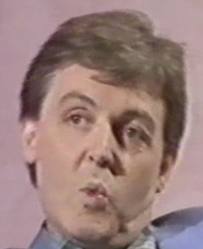 "The words were not racist at all," Paul states in "Many Years From Now." "They were antiracist. If there was any group that was not racist it was The Beatles. Many people have since claimed to be the Jojo and they're not, let me put that straight! I had no particular person in mind, again it was a fictional character, half man, half woman, all very ambiguous. I often left things ambiguous, I like doing that in my songs." Also of some concern was the lyric about Jojo leaving his home in Tucson to purchase "California grass," this being established as purchasing property in relocating from Arizona and not in reference to marijuana as many thought. After all, "grass" rhymes with "last" must better than "land" or "property" would.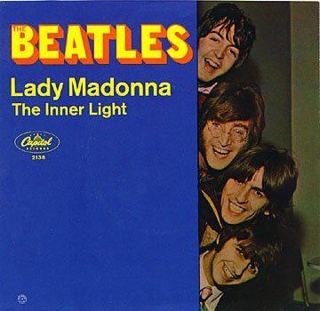 John downplayed his involvement with contributing anything to the writing of "Get Back" during his 1980 interview with Playboy Magazine, also adding some interesting observations. After claiming the song was written entirely by Paul, he states: "That's a better version of 'Lady Madonna.' It's a potboiler record. I think there's some underlying thing about Yoko in there. Every time Paul sang the line 'Get back to where you once belonged,' he'd look at Yoko. Maybe he'll say I'm paranoid. You know, he can say, 'I'm a normal family man, these two are freaks.' That'll leave him a chance to say that one."
IF YOU WOULD LIKE TO MAKE A DONATION TO KEEP THIS WEBSITE UP AND RUNNING, PLEASE CLICK BELOW!
Sign Up Below for our
MONTHLY BEATLES TRIVIA QUIZ!