"GET BACK"
(John Lennon – Paul McCartney)
Everyone involved in the career of The Beatles, such as their manager, their producer, their record labels, their publishers and the group themselves, were interested in their continued success. According to established patterns in the record business, an artist needs to be kept in the public eye continually, exposure being a key element to longevity in show business. Therefore, when The Beatles released a single and it was successful, a follow-up single needed to be on the market before too long so that the usually fickle record buyers wouldn't be too distracted by another recording artist who gained their attention in the meantime.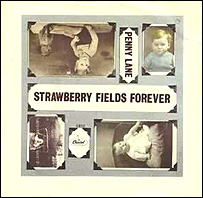 This threat became of particular concern to manager Brian Epstein during the later months of 1966 and early months of 1967 as the group retired from touring and hibernated in the recording studio to produce the extravegant masterpiece "Sgt. Pepper's Lonely Hearts Club Band." While they were out of the public eye, the American television group The Monkees gained a foothold in the US, having two #1 hit singles and spending a total of 31 weeks in the top spot on the Billboard album chart, a record that has yet to be broken. "We need a single out, George, fast," he told producer George Martin at that time. "What have you got? I want the best thing you've got." The result was the amazing single "Penny Lane / Strawberry Fields Forever," which showed American audiences, at least for the nine weeks that it was on the pop charts, that The Beatles were still a force to be reckoned with. As it turned out, of course, the June 1967 release of "Sgt. Pepper" set the record straight of who should ultimately be in the hearts of American teens. When The Monkees TV show was off the air by mid 1968, they had run their course and all eyes were once again on the Fab Four.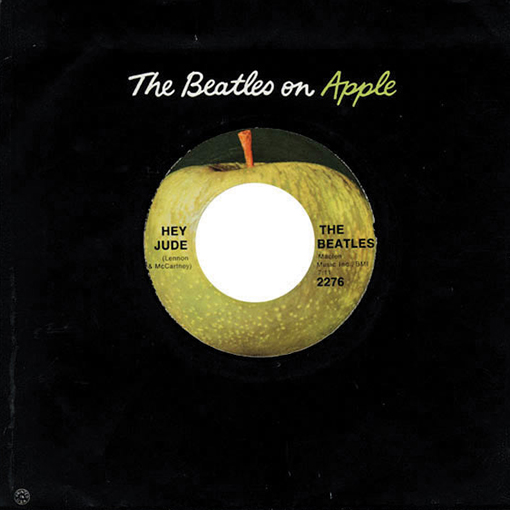 But would something like this happen again? The Beatles thought not or, to be more accurate, they didn't really care. They wanted to do things their way and, if they weren't ready to release their next single, they wouldn't. "Hey Jude" was released on August 26th, 1968 and spent an astonishing nine weeks at #1 on the Billboard charts in the US. Had manager Brian Epstein had still been alive, he probably would have insisted that a new Beatles single would be released for the Christmas season to capitalize on this success. Afterall, the "White Album" had been released in late November of that year and contained 30 new Beatles songs, many of which would work well as a follow up to "Hey Jude."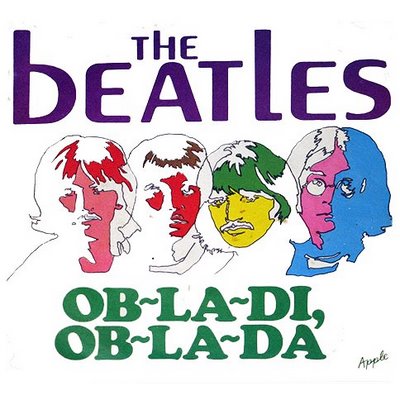 However, Brian Epstein was no longer there to make that request, The Beatles themselves now calling the shots. "Ob-La-Di, Ob-La-Da" was released as a single from the "White Album" in certain countries but, since George Harrison in particular objected to this becoming an officially released single, it never came to be so in Britian or America. It wasn't until a full eight months and nine days later that The Beatles felt inclined to release another single, the longest period of time in between any single releases in their UK and US career. "Get Back," with "Don't Let Me Down" as the b-side, was finally officially released on May 5th, 1969 (some sources saying it may have been released slightly earlier).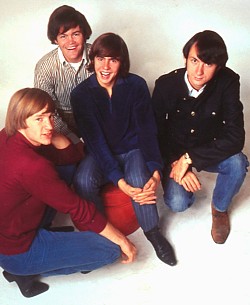 Since nearly eight-and-a-half months transpired since their last hit single, was their any threat to the career of The Beatles? Not at all! With The Monkees career being all but non-existent by that time and no one else monopolizing the charts to that degree, the "Get Back" single was highly anticipated and very well received. With this being the first Beatles single to be released in stereo, it was heard with all its glory and topped the US Billboard charts for an astonishing five weeks.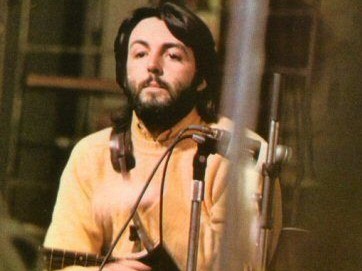 Songwriting History
"We were sitting in the studio and we made it up out of thin air. We started to write words there and then. When we finished it, we recorded at Apple Studios and made it into a song to rollercoast by."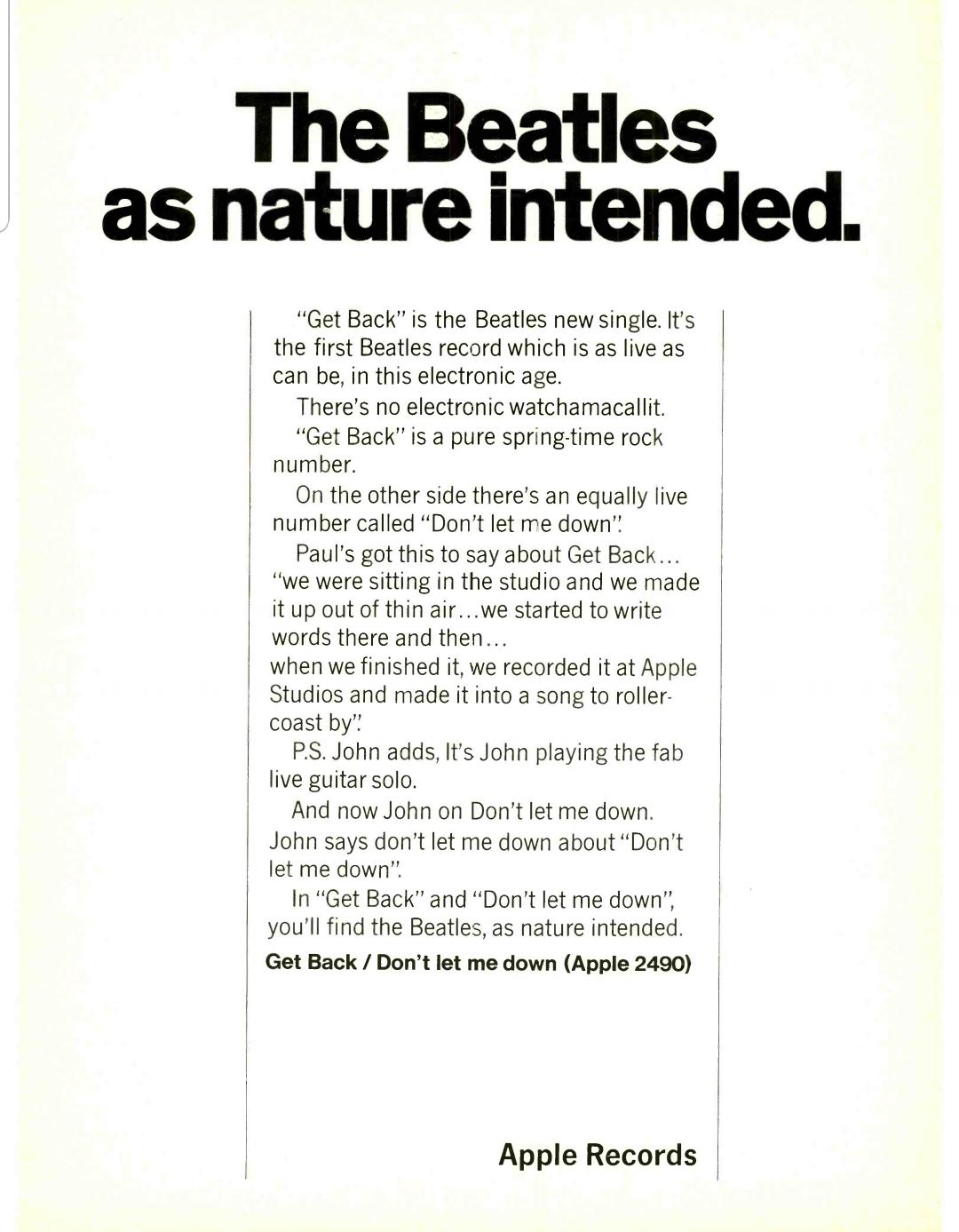 This Paul McCartney quote from early 1969 explained how the song "Get Back" came to be, this being included in the official Apple press release to introduce the song as the a-side of their first single of that year. Under the headline "The Beatles as nature intended," this press release was featured as a full page ad in the April 26th, 1969 issue of Billboard Magazine to introduce the single to American audiences, also describing "Get Back" as "a pure spring-time rock number." Paul's quote may also have been the catalyst to John's lyric "He rollercoaster..." as included in the group's third single of that year, "Come Together."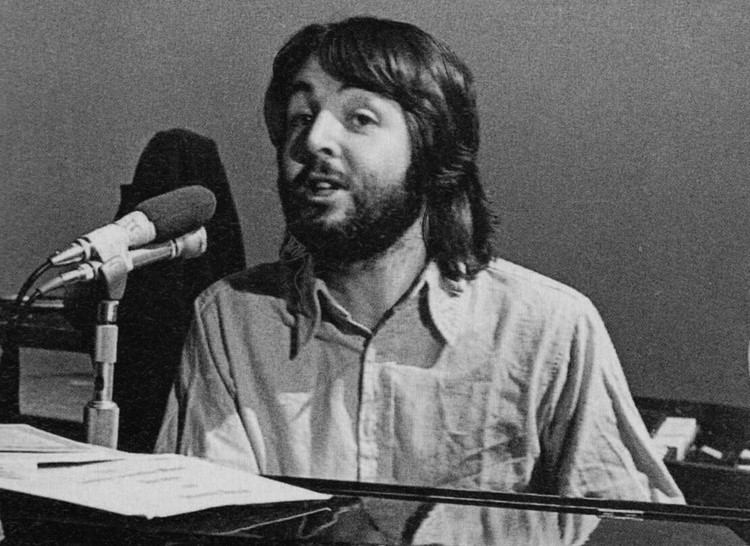 Although history shows that Paul's brief thumbnail sketch above about the formation of "Get Back" ending up being more involved than that, it is actually quite accurate. Not too many Beatles songs can be pointed to as a complete fabrication in the studio "out of thin air," as McCartney described, and surely no #1 hit single by the group could be described with those words. The composer or composers of most Beatles songs would always bring in at least a half-finished idea that the others would form into a complete arrangement, producer George Martin also being instrumental in piecing things together. This was not the case with "Get Back."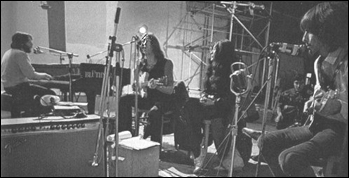 The Beatles had begun a new album project on January 2nd, 1969, the intention being that they would have a new album, a film project and, most likely, a concert performance complete by the end of that month. They began filmed rehearsals for this project at Twickenham Film Studios in London on that day, all four Beatles bringing in new song ideas that they had been developing on their own for possible inclusion.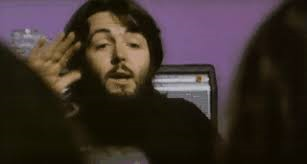 Four days into the project, on January 7th, 1969, Paul began thumping out a rhythm on bass guitar at Twickenham Studios without any real aim or goal other than to get a good feel for a possible song. He mumbled nonsense and changed chords haphazardly until he struck upon something that sounded good to him. Lyrical phrases then started to materialize for Paul, such as the chorus's "get back to where you once belonged," which Ringo began singing with him. Inspiration went even further on that day as the structure of a song began to develop, which included verses and choruses and even more lyrical ideas for one of the verses. John wasn't present at this time but, in the next number of days, Lennon also contributed lyrical ideas and, by January 23rd, 1969, a complete song was fully formed.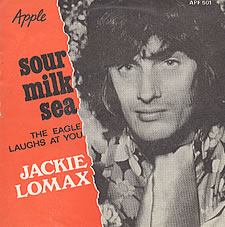 Paul's initial lyrical inspiration came from the George Harrison composition "Sour Milk Sea," which had recently been recorded by Apple recording artist Jackie Lomax on June 24th, 1968. Paul was very familiar with the song due to his playing bass on the recording along with George, Ringo and Eric Clapton. A prominent lyric in the chorus of this song was "get back to where you should be," this popping into Paul's mind on January 7th, 1969 when he was first developing "Get Back" at Twickenham Studios. Paul acknowledged this inspiration on that day by shouting "C'mon Jackie!" during one of the renditions he was hashing out with George and Ringo, even trying his hand at a Jackie Lomax impersonation.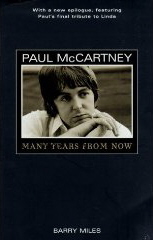 Paul and John did interject other lyrics as the song was developing that stem from other sources. As they were both prone to do, news items read in the newspaper at the time began appearing in the lyrics. Author Barry Miles, as quoted in Paul's book "Many Years From Now," states that this inspiration concerned "the plight of Kenyan Asians who were rushing to get to Britain before the passage of the Commonwealth Immigration Bill, which would have denied them entry. Intended as a parody on racist attitudes, the (proposed lyric) 'Don't dig no Pakistani taking all the people's jobs!' was dropped early on as being too easily misconstrued. The rest of the third verse went through various changes, ending up...'Meanwhile back at home too many Pakistanis / living in a council flat / Candidate Macmillan tell me what your plan is / Won't you tell me where it's at.'" This proposed third verse was officially dropped by Paul for this "protest song," as he referred to it, on January 23rd, 1969, the two-verse, three-solo structure being decided upon on that day. Paul wanted to retain this verse because he liked the scanning of the word "Pakistani," but relented so as not to upset any listeners.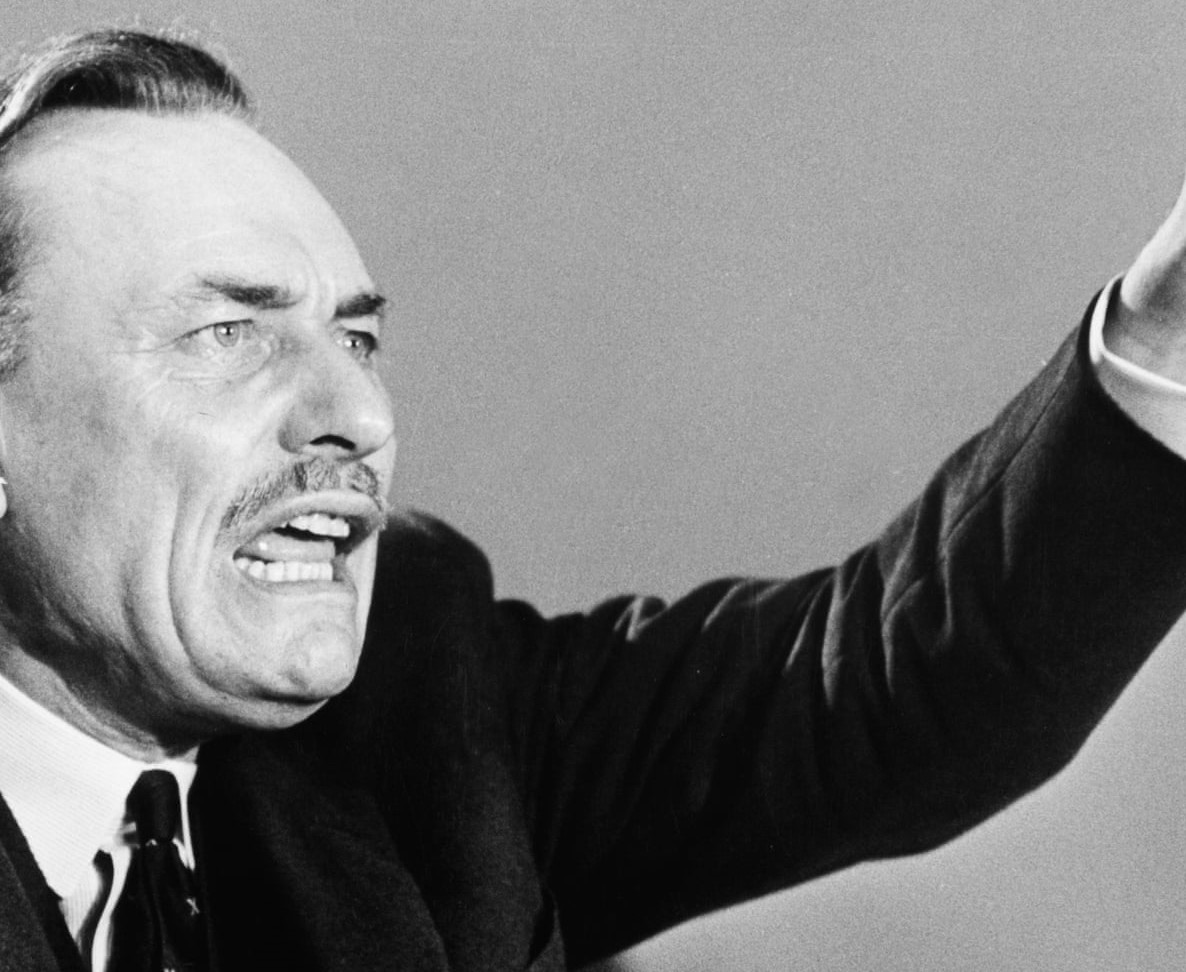 Barry Miles explains: "Meanwhile the fascist National Front was beating up Pakistanis on the streets and the right-wing politician Enoch Powell was predicting race war and 'rivers of blood' so, to avoid any possibility of inflaming the situation, the entire verse was ultimately dropped." Although this subject matter was thought by Paul and John to fit the premise of the original ad lib lyric "get back to where you once belonged," they wisely decided to drop this in favor of verse lyrics that included fictional characters such as Jojo and "Sweet Loretta Martin."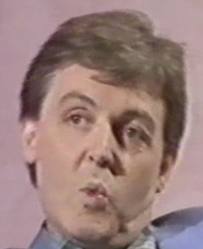 "The words were not racist at all," Paul states in "Many Years From Now." "They were antiracist. If there was any group that was not racist it was The Beatles. Many people have since claimed to be the Jojo and they're not, let me put that straight! I had no particular person in mind, again it was a fictional character, half man, half woman, all very ambiguous. I often left things ambiguous, I like doing that in my songs." Also of some concern was the lyric about Jojo leaving his home in Tucson to purchase "California grass," this being established as purchasing property in relocating from Arizona and not in reference to marijuana as many thought. After all, "grass" rhymes with "last" must better than "land" or "property" would.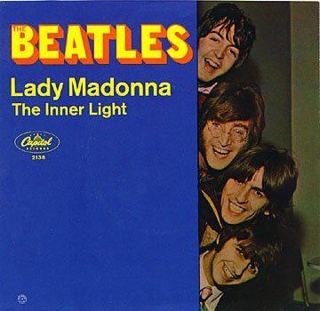 John downplayed his involvement with contributing anything to the writing of "Get Back" during his 1980 interview with Playboy Magazine, also adding some interesting observations. After claiming the song was written entirely by Paul, he states: "That's a better version of 'Lady Madonna.' It's a potboiler record. I think there's some underlying thing about Yoko in there. Every time Paul sang the line 'Get back to where you once belonged,' he'd look at Yoko. Maybe he'll say I'm paranoid. You know, he can say, 'I'm a normal family man, these two are freaks.' That'll leave him a chance to say that one."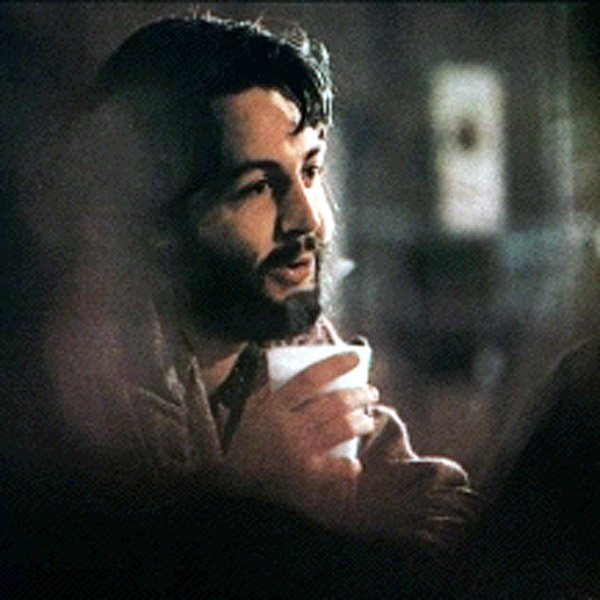 Recording History
As stated above, Paul began experimenting with the germ of an idea that resulted in the song "Get Back" on January 7th, 1969, on the fourth day that The Beatles were rehearsing for their latest project at Twickenham Film Studios. This session began around 11 am, Paul, George and Ringo being present with John arriving a little later. Before the others arrived, Paul sat at the piano and ran through newer compositions such as "Golden Slumbers," "Carry That Weight," "The Long And Winding Road" and, after George and Ringo arrived, "She Came In Through The Bathroom Window."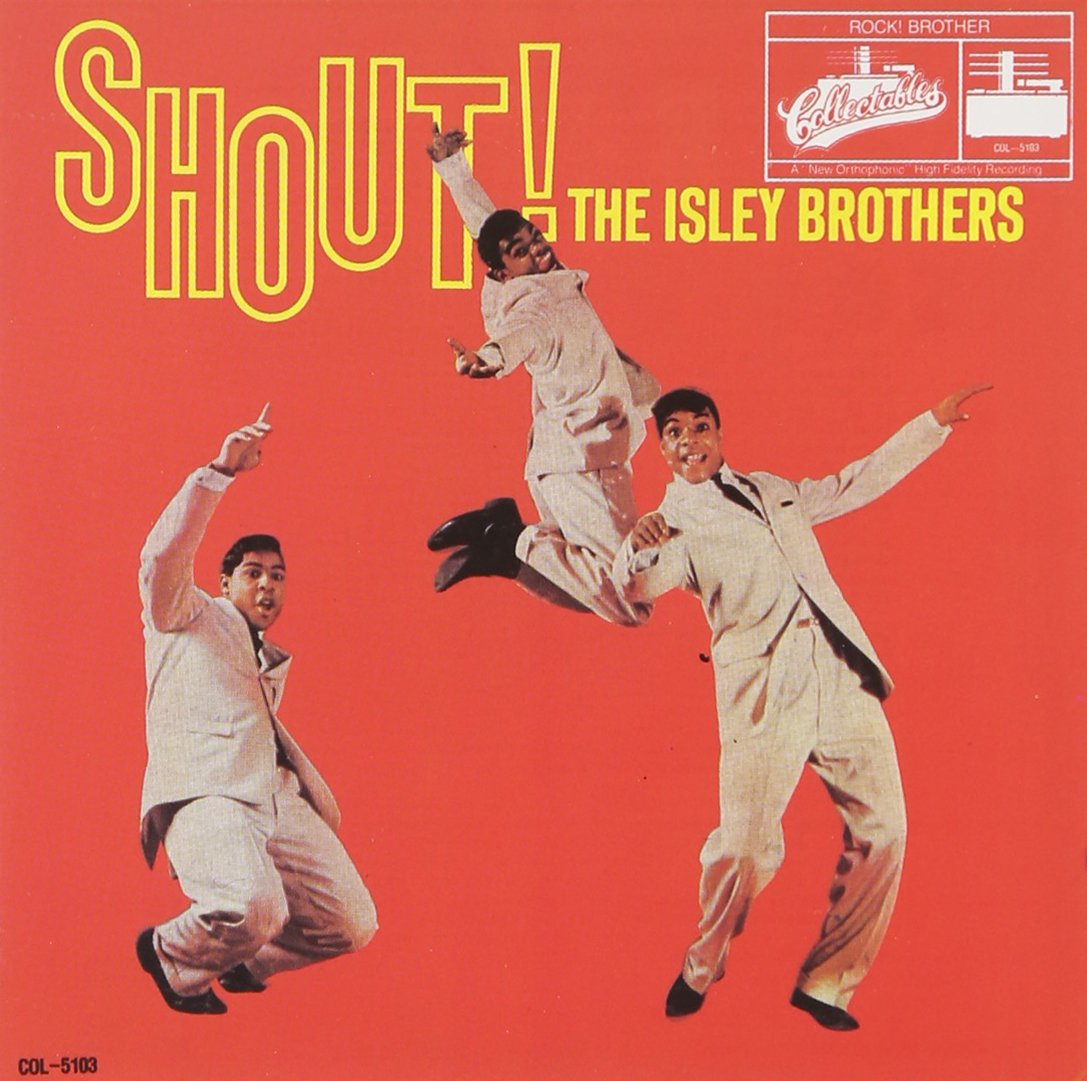 After an impromptu version of "Lady Madonna" was played, as well as the Isley's Brothers' "Shout," Paul began improvising an exercise on bass guitar. While Paul ad libbed vocalizations and chord changes, George strummed some open chords on electric guitar in solidarity with what was occuring at the time. The song started developing in Paul's mind while the cameras were rolling, three more versions of this embryonic version of "Get Back" being worked out with George and Ringo on this day.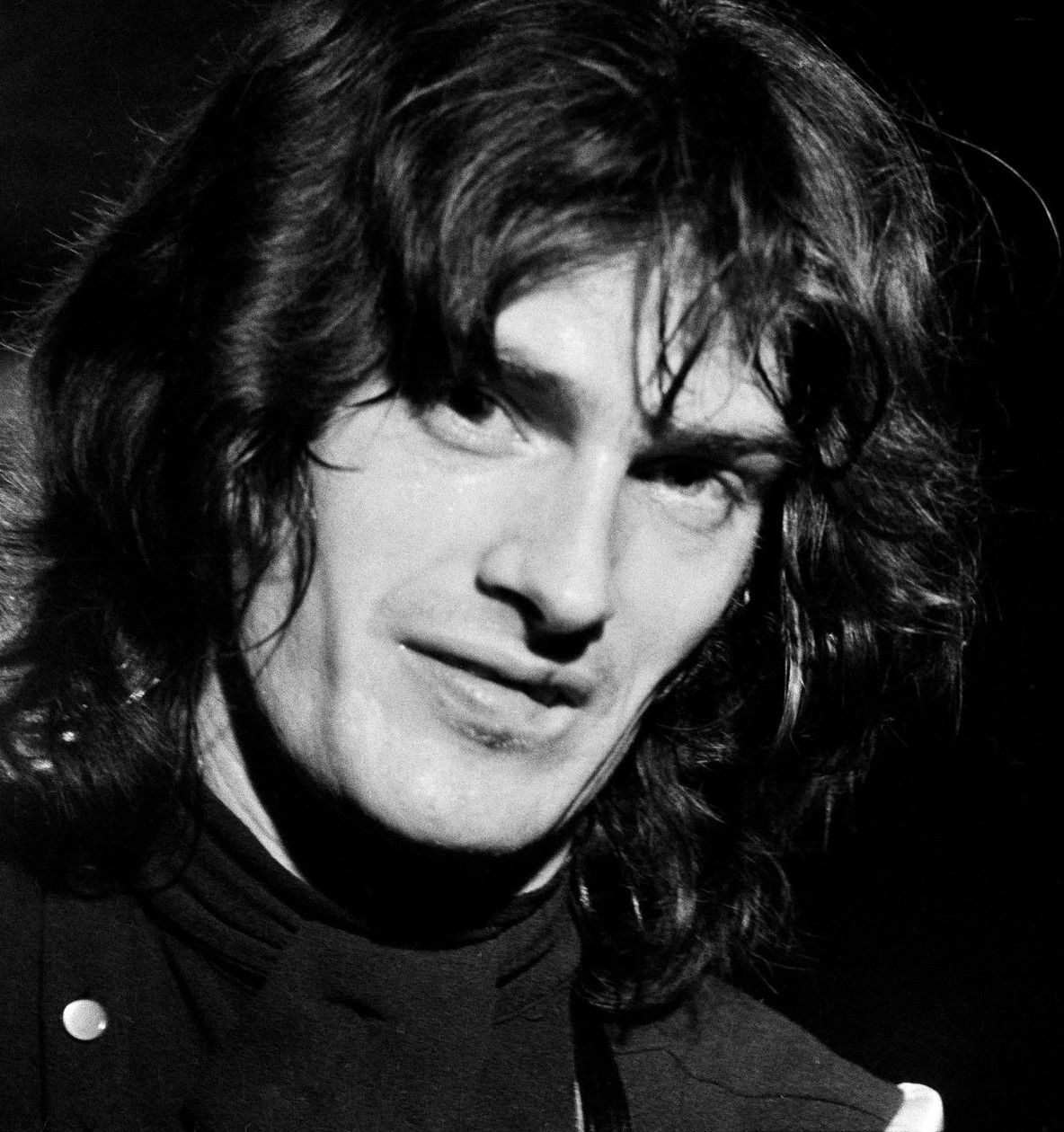 The second runthrough featured Paul on bass and mumbled vocals, George on electric guitar, and Ringo singing with Paul on the newly invented chorus that comprised the words, "Get back, get back, get back to where you once belonged." Apparently, Jackie Lomax's recently released single "Sour Milk Sea" was on Paul's mind, resulting in these lyrics popping into his mind on this day. Paul also began adding lyrics about someone being "a woman, but she was another man," and someone having "it coming, but she gets it while she can," all of this eventually becoming part of the finished song.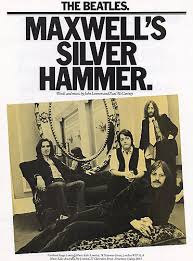 With George moving to electric guitar with wah-wah pedal and Ringo on drums, the song started to be developed a little further. Ringo played a standard rock beat while Paul acknowledged Jackie Lomax's inspiration by exclaiming "C'mon Jackie" and attempting to imitate this English vocalist during the second chorus of this rough rehearsal. The "she was another man" and "gets it while she can" lyrics are retained here, these words now being solidified in Paul's mind. Surprisingly, although inspiration was high with this new composition and rehearsal, they instead worked extensively on songs like "I've Got A Feeling" and "Maxwell's Silver Hammer" once John arrived on that day.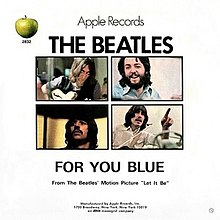 Two days later, January 9th, 1969 at Twickenham Studios, The Beatles returned to hash out four renditions of the unfinished song that would eventually become "Get Back." After all four Beatles put in a lot of work on the songs "Let It Be" and "For You Blue," among others, they began rough jams based around the "get back" theme, this undoubtedly being the first time Lennon became aquainted with it.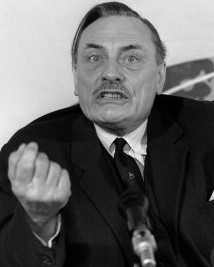 The verse lyrics were still ad libbed at this point but bits of a rough storyline was beginning to emerge, references to California and Arizona being sung here and there in the first couple of renditions performed on this day. However, local news items concerning Parliament member Enoch Powell's beliefs that too many nonwhite citizens of the British Empire were immigrating to England and taking away limited jobs had been discussed by The Beatles on this day. Since Paul was struggling to piece together coherent lyrics to this song, John humorously proposed the infusion of this subject matter into the lyrics to create a political satire.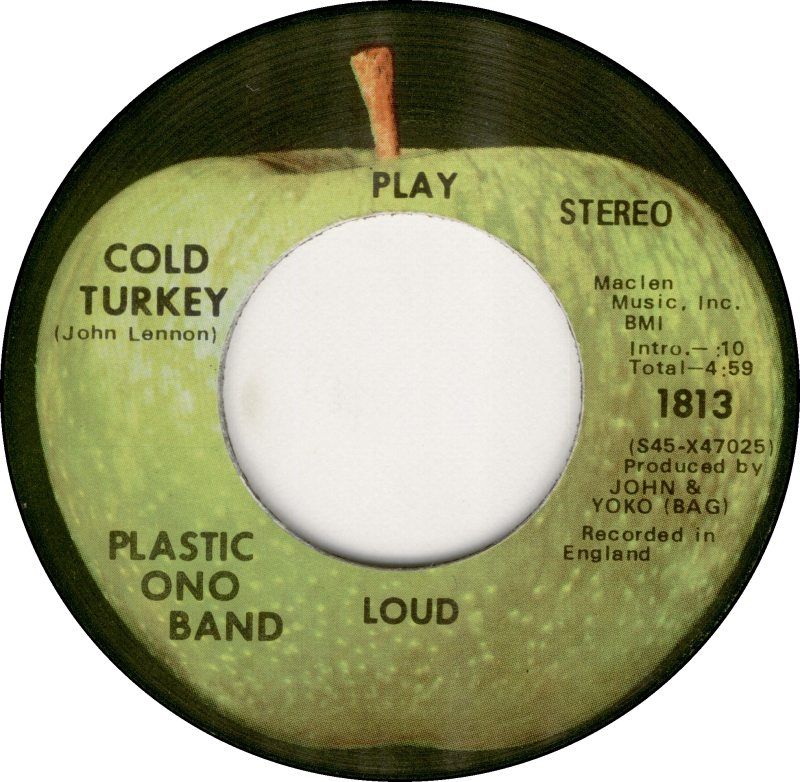 "Don't want no black man...!" Lennon demonstrates, which is countered by Paul with "Don't dig no Pakistanis taking all the people's jobs." Paul then directs his band-mates into another rendition of the song, screaming "Get Back!" repeatedly in a voice that mocks the hatred behind Enoch Powell's public statements. Verses of this version include Paul singing "lots of Puerto Ricans," "All the folks around sit by, he a Mohican living in the USA" and singing his earlier idea "Don't dig no Pakistanis taking all the people's jobs." The song finishes with Paul screaming out maniacally in a way that reminds one of how John concluded the final moments of his hit "Cold Turkey" to simulate his withdrawl from heroin. Since John's song was recorded later that same year, it's easy to conclude that this early rendition of "Get Back" may have been remembered and thereby have been his inspiration, if only subliminally.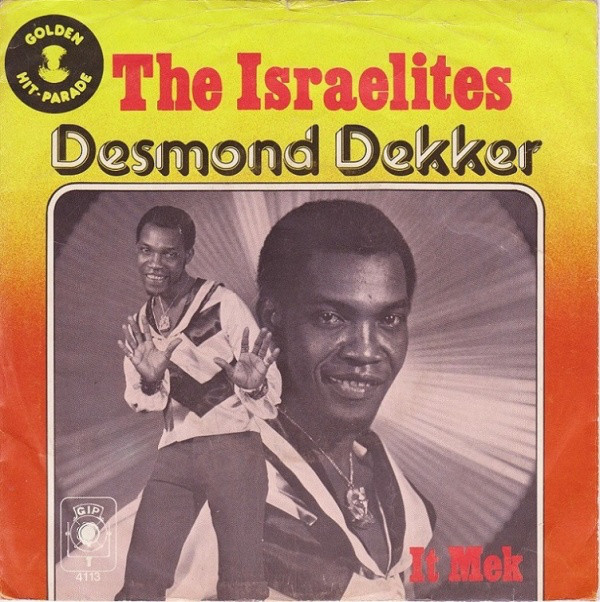 After this was out of their systems, they returned to a more serious rehearsal of "Get Back" with the principal characters Joe and Theresa being introduced for the first time. A little later that day, however, Enoch Powell's beliefs were once again the subject of an ad libbed song, this being referred to in bootleg releases as "Commonwealth." With Harold Wilson and Edward Heath once again being refrenced in the lyrics of a Beatles song (see "Taxman"), Paul begins by mimicking the recent British hit "Isrealites" by Desmond Dekker with its reggae beat and distinctive vocalization. As the song transcends into a more typical 12-bar pattern as heard in early Elvis recordings, John adds to the fun of the occasion by suggesting to end each chorus with the line "The commonwealth is much too common for me."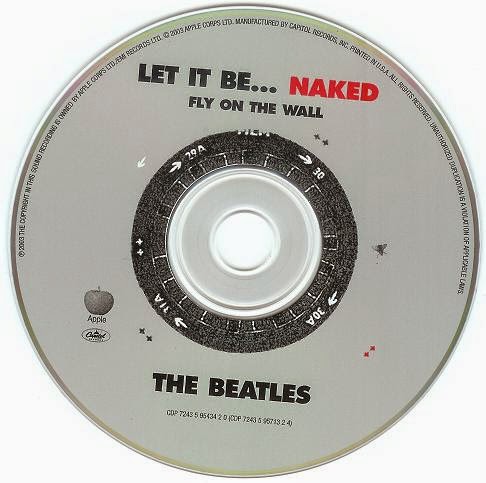 The following day at Twickenham, January 10th, 1969, saw the most substantial work on "Get Back" yet. Paul rehearsed the song himself on piano before the others arrived and were ready for work, as was his habit during these sessions, but then he showed himself eager to solidify a band arrangement for the tune. He instructed them to begin the song with a crashing chord (not unlike "A Hard Day's Night") followed by a drum fill from Ringo before the first verse began. A practice of this intro is featured on the "Fly On The Wall" bonus disc contained with the 2003 released "Let It Be...Naked" album.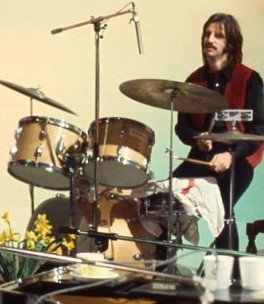 "Get Back" was practiced a total of 22 times on this day, three vocal verses being sketched out in a preliminary way at this point but not solidified. George was delegated to perform one guitar solo after which another chorus was performed immediately afterward, Ringo then adding in another two measure drum solo before the third verse was performed. Lyrically, the "Sweet Lorreta...but whe was another man" verse was in place at this point, although it appeared as the first verse. The second verse wasn't complete yet, but did include the line about "California grass" as we've become familiar with in the first verse. The third verse about "Pakistanis living in a council flat," as detailed above, was in place at this time.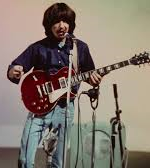 It is clear that they were narrowing down what the final arrangement would be, this being a fast-moving rocker at this point with a standard 4/4 drum beat from Ringo and a wah-wah guitar solo from George. One version performed on this day has John singing lead vocals in unison with Paul, suitably recapturing their early rock'n'roll days with apparent enthusiasm from all involved.



It appears, however, that George was not sharing the comradarie of the others on this day because, sometime during their lunch break, George announced that he was leaving The Beatles for good and walked out. The others continued with the rehearsal after his lunchtime departure, Yoko Ono sitting in George's seat screaming out vocals at one point, although no other noteworthy progress was made on this day.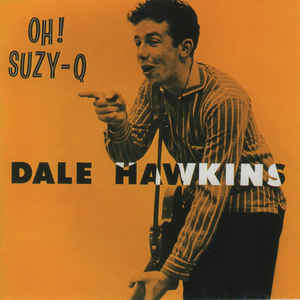 January 13th, 1969 was another rehearsal day for The Beatles at Twickenham, but without George. They spent most of the time talking instead of rehearsaing, John not particularly enthused about George continuing with the group and suggesting that they should all pursue solo careers. Paul took the position of rallying everyone together, promoting the idea of concentrating less on details and more on doing the best that they can as musicians, George included. They did run through "Get Back" 15 times on this day as a trio, John taking on the role of lead guitarist in George's absence. More refinements were made lyrically, discussions about Loretta's last name being batted around. John suggested "Meatball," but Paul favored either "Marsh" or "Marvin." The timing of Ringo's drum breaks habitually disoriented his band-mates, while John added guitar fills in the open spaces where no vocals were present and provided solos that were not very coherent, borrowing from Dale Hawkins version of "Suzie Q." Obviously, George Harrison was missed.


After negotiations with George, he decided to rejoin The Beatles, continuing the rehearsals for the current project but with some conditions. One condition was changing the rehearsal location from the cold Twickenham Studios to their newly aquired Apple Studios on Savile Row, London. Another was the inclusion of Billy Preston for the remainder of the project, a keyboardist that they had met back in 1962 during their shared appearance with Little Richard and whom George had just recently gotten reaquainted with.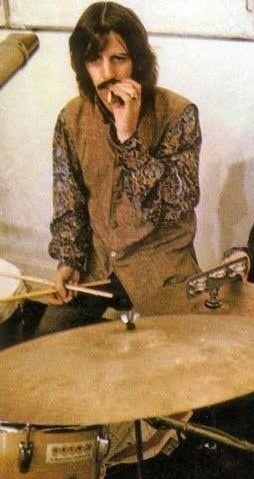 It was during the session on January 23rd, 1969 at Apple Studios that The Beatles with Billy Preston solidified Ringo's galloping drum pattern for the arrangement of "Get Back," George's chopping guitar pattern and John's guitar solo work and backing vocals also taking shape considerably. The third verse about "Pakistanis" was omitted at this point, this being replaced by a keyboard solo from Billy Preston and a second guitar solo from John. Although a "Beatles break" and coda was yet to materialize, the final arrangement as we know it was getting close.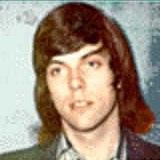 Fourty-three rehearsals of "Get Back" were performed on this day, at least ten of these being attempted as official recordings with George Martin as producer. "What are you calling this," the producer called out before the first official take was recorded, Paul answered "Sh*t." "'Sh*t' take one," George Martin designated before the tapes started rolling. A young Alan Parsons made his debut as tape operator on this day, his long-standing career as engineer, producer and musician beginning by witnessing The Beatles formalize the song "Get Back" before his eyes.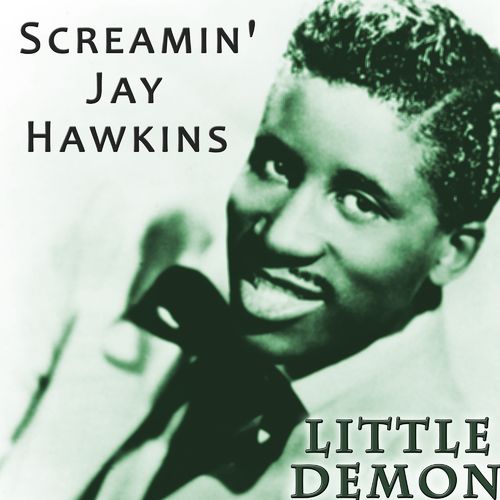 On the following day at Apple Studios, January 24th, 1969, The Beatles ran through "Get Back" a total of 21 times, some of which were performed before Billy Preston's mid-afternoon arrival. Thereafter, they ran through a rendition where John missed his cue to begin his first guitar solo, which prompted Paul to exclaim, "Yeah...or should I say 'No.'" Another version started off at a very rapid pace and developed into a medley with "Little Demon" by Screamin' Jay Hawkins and three Chuck Berry songs, namely "Maybelene," "You Can't Catch Me" and "Brown Eyed Handsome Man."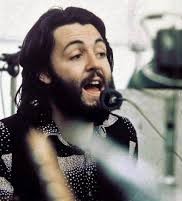 One new development in the arrangement on this day is the inclusion of a coda after the song's conclusion, this being experiemnted with reprises of different lengths. In fact, some of the renditions rehearsed on this day show them going into back-to-back versions of the song with many spirited vocal improvisations from Paul. The final version of the day has Paul exclaiming, "Go Home!...It's Passed Seven!...Go Home!...I've Got An Appointment!...Get A Job!...Go Home, Yank!"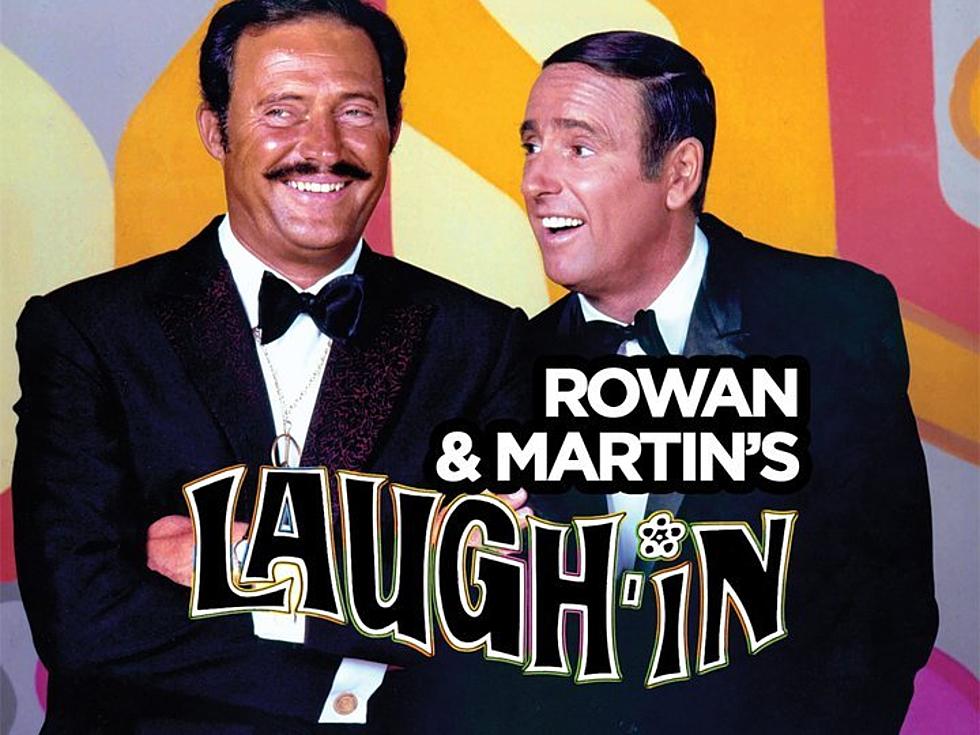 Thirty-two renditions of "Get Back" were recorded on January 27th, 1969 at Apple Studios, most of them being officially recorded by George Martin and engineers Glyn Johns and Alan Parsons. Before the tapes began rolling, The Beatles and Billy Preston ran through the song a few times for rehearsal purposes, eventually becoming confident that they were ready to record the definitive version. One fast tempo rendition was done with Paul singing the first verse in mock Japanese but including the phrase "sock it to me," a residual from their current obsession with the American TV show "Rowan & Martin's Laugh In," which had been referenced many times in the January 1969 rehearslas and recording sessions.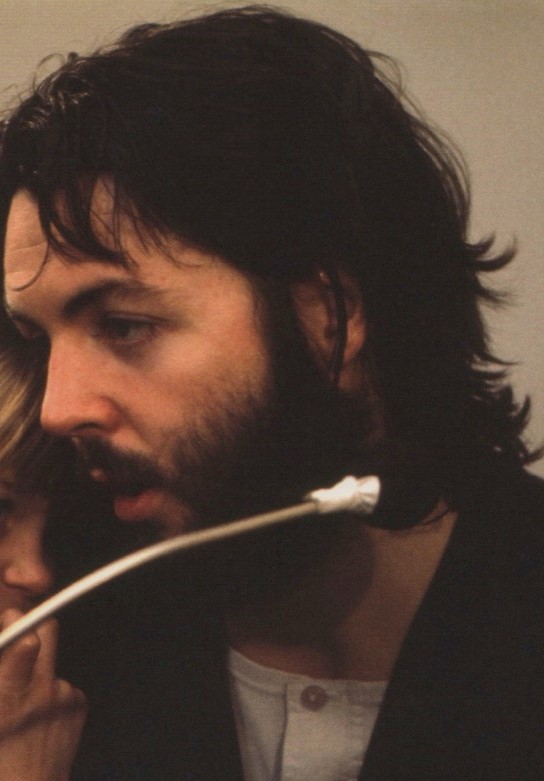 The tapes then began rolling, many good takes being recorded. After a roughly estimated "take 9," which may in actuality have been "take 18," Paul's exclamation "nearly" is caught on tape, suggesting that they were getting close. McCartney's vocal hijincs on this day may be an indication of his being under the influence of some substance or another, but the knowledge that a releasable take was recorded on this day is an indication that this ended up being a good idea in the long run.

After varying guitar solos from John and slight tempo alterations from Ringo, this was a suitable atmosphere to achieve an acceptable master take. On the coda of one rendition, Paul sang "it's five o'clock, your mother's got your tea on, take your cap off, sit down, you're bloody not coming in." On another take, the coda included Paul's ad lib "one, two, three o'clock, four o'clock rock" from Bill Haley's 'Rock Around The Clock." Nonetheless, the definitive single and album version was eventually recorded on this day.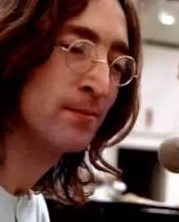 Just before this performance began, John humorously remarked, "Sweet Loretta Fart (pronounced in a Liverpudlian accent) she thought she was a cleaner, but she was a frying pan...picks with his fingers." This vocal segment, along with extraneous studio sounds, was included on the released soundtrack album. The take that followed this statement ended up becoming the basis for both the single and album, although the rehearsed coda was not played due to Ringo forgetting to come back in after the break near the song's conclusion. After Paul sings his iconic "oooh," George states, "We missed that end, didn't we?"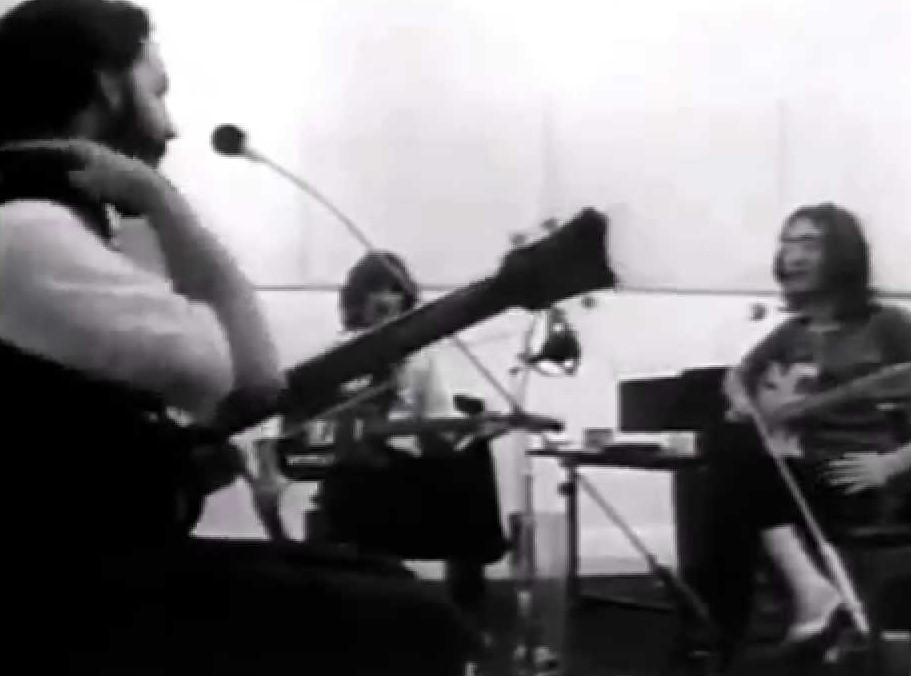 Although this flubbed ending propelled them into multiple new recorded versions of the song, the above mentioned take was ultimately deemed the best. One of the later recordings included a rendition donning pseudo-German lyrics throughout, acknowledging the Jackie Lomax influence with the phrase, "Yah, that's good, Jackie," with a final verse in mock French. While very entertaining and eventually gracing various bootleg releases, it was obvious that they had previously recorded the definitive version of the song on this day and were celebrating that event in a rather unconventional way.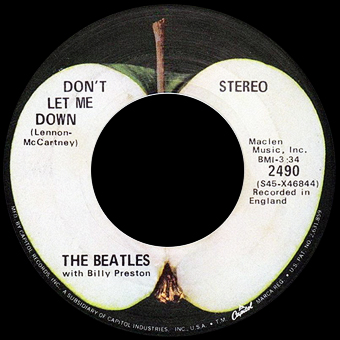 The next day, January 28th, 1969, was the 17th day of rehearsals for the entire "Let It Be" project. They proceeded to further refine many of their new songs on this day at Apple Studios as well as spend time on a newly written Harrison composition entitled "Something," its composer asking for lyrical suggestions from his band-mates. However, this turned out to be a productive session, the released rendition of "Don't Let Me Down" being recorded on this day minus some simple overdubs that would be incorporated into the mix later.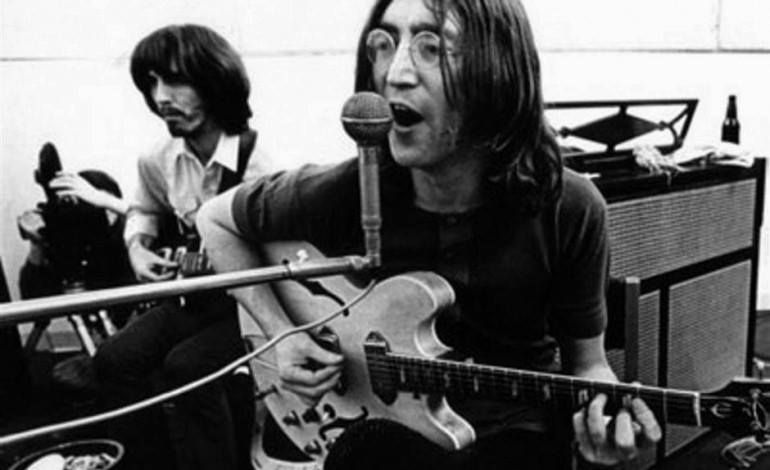 One other accomplishment of this day was the coda of "Get Back" which was mistakenly omited from the best take of the previous day. The Beatles ran through this song seven more times, Lennon's guitar solos and Preston's piano solo being fully solidified at this point. One of these takes was deemed unsuitable because of Paul's flubbed line in the first verse ("Jojo was at home in Tucson, Arizona") and Ringo's continuing slow tempo. "Slow it down, Loretta," Paul sings during the final solo as a reaction to the drummer's playing. We hear Paul's clever rhyme "low neck sweater / get back Loretta" repeatedly during this version's coda, the singer obviously fixated on the lyrical flow of these lines.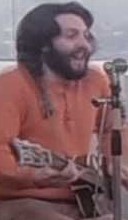 A later rendition recorded on this day was at a good tempo and was instrumentally performed quite well, except for a sour note from an open string ringing out on John's guitar as he began his first solo. This by itself may have prompted Paul to become vocally playful for the remainder of the song, his exaggerated exclamations being evidence that he didn't think this take would be suitable for a finished version.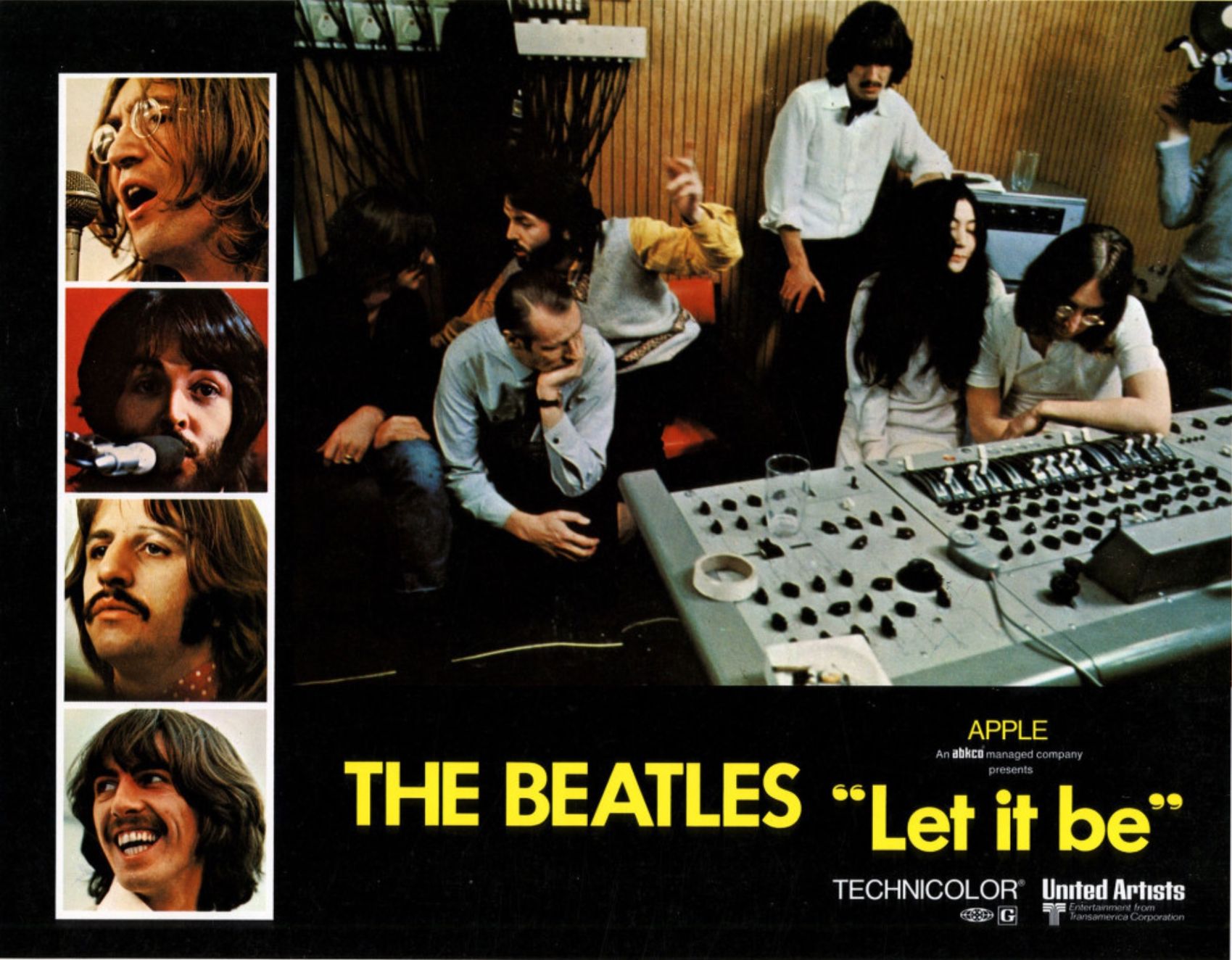 He was half right and half wrong. It was decided that, while the above mentioned rendition from the previous day would be used for the body of the song, the first 35 seconds of the coda from this day's version would be edited on and faded out to form the released single a couple of months or so later. In fact, a further 41 second segment of this coda would be used as the track "Get Back (reprise)" on both aborted versions of the proposed "Get Back" album (as we'll discuss below) as well as the closing segment of the "Let It Be" movie.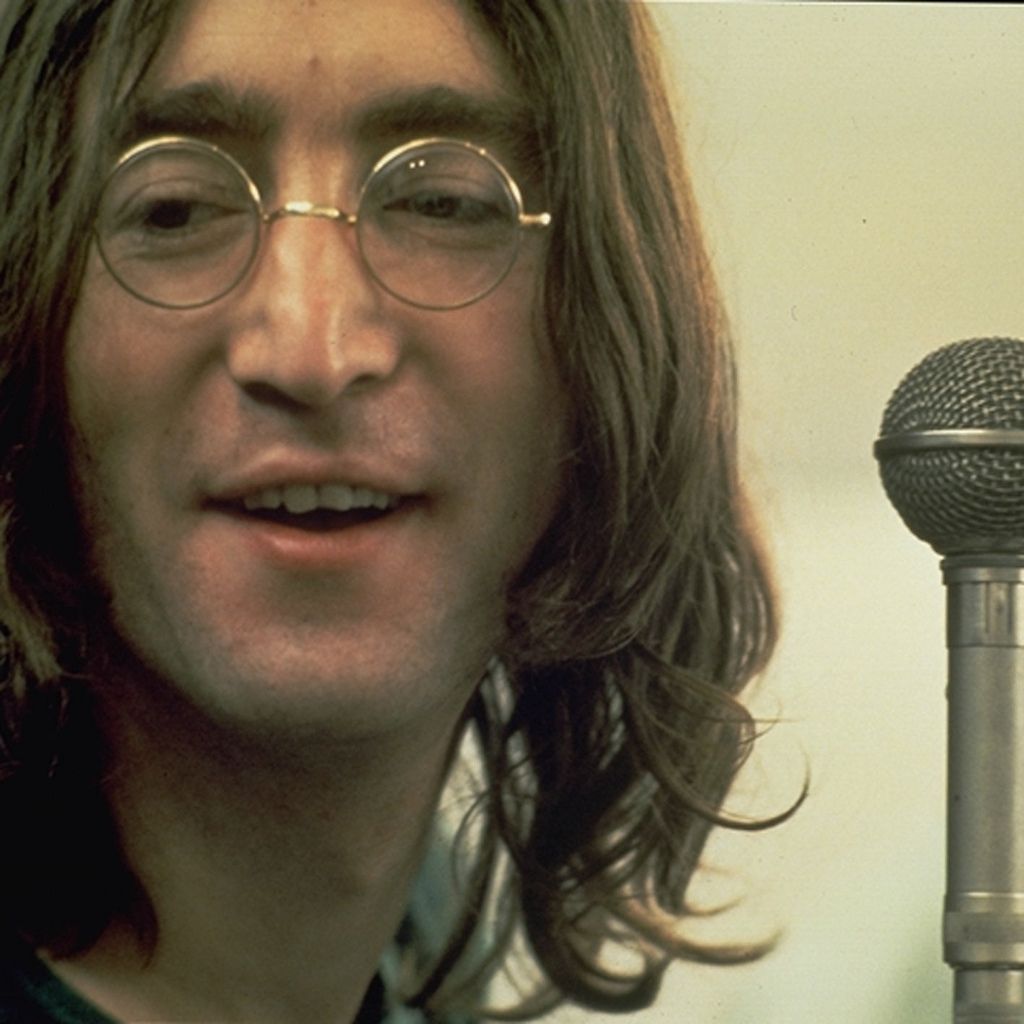 This entire coda was 1:22 in length, Paul excitedly ad libbing lines such as "get back / get together...we gotta get together...ah-ah-ah-ah-ah-ah...put on your high heel sweater!" John also jumps in on the fun by singing "get back" and other assorted vocal sounds before ending the coda with the chilling rhyme "Shoot me when I'm evil / shoot me when I'm good / shoot me when I'm hungry / shoot me when I'm..."

One final rendition on this day was partitularly unfruitful, first because of Paul coming in late vocally on the first verse. John's second guitar solo labored almost entirely on the first note being repeated endlessly, breaking away eventually but obviously not something that would grace any released version. Ringo didn't come back in for a coda to this version, understandably reasoning that this take wasn't worth the effort to do so.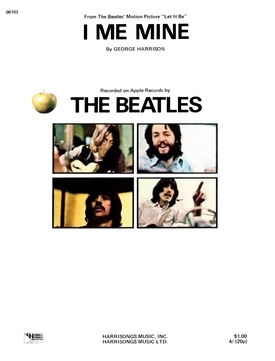 It was the following day, January 29th, 1969, that The Beatles decided that their proposed live performance would be on the roof of their Apple builing on Savile Row in London during lunchtime the next day, January 30th. That being the case, the group convened once again at Apple Studios, which was in the basement of that very building, for the primary purpose of rehearsing the songs that they would be performing live on the rooftop the following day. After this was accomplished, Billy Preston not arriving until later that day, they ran through other songs that needed to be rehearsed for inclusion in what eventually became the "Let It Be" film. Since a firm decision on which Harrison song would be included in this project, various George songs were rehearsed on this day, "For You Blue" and eventually "I Me Mine" fitting the bill.



The one quick rehearsal of "Get Back" without Billy Preston was done, which was very loose but suitable to solidify that it was ready for the live performance. John sang Billy Preston's keyborad solo ("get-ang, get-ang, get-ang...") and Paul encourages John's proficiency as lead guitarist by exclaiming "yeah" midway through his first solo. They apparently felt confident that they would nail it just fine the next day.

The following day, January 30th, 1969, was the eventful day of The Beatles' final live performance, Billy Preston on electric piano complimenting the musical landscape. "Get Back" was touched on and/or performed a total of five times during this 42-minute performance. The first was a rehearsal which began with John playing his solo, the others joining in for the following chorus with both Paul and John harmonizing. This version was simply a test for the recording equipment, adjustments being made thereafter to make sure everything was in order.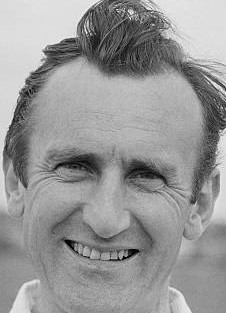 The second version of "Get Back," the first complete song of this day, ended with Paul stating, "Looks like Ted Dexter has scored another!" This was in response to the polite applause that follwed the conclusion of this song, which was much more subdued than what they had become accustomed to in the stadiums and concert halls of 1965 and 1966. Instead, it reminded McCartney of the reaction to cricket matches, Ted Dexter being a celebrated English cricketer of the early 1960's. John then retorted, "Thank you very much...another request from Martin and Luther," revisiting their BBC radio performances from 1963 where they would play requests from listeners. Producer / engineer Glyn John then asks, "Any more voice from the Fenders?" This inquiry is concerning whether they need to turn up their amplifiers or not. "Yeah, we'll cut," he then instructs to regroup in preparation for their next song, which turns out to be a third rendition of "Get Back." The "Let It Be" film includes a strategically edited version of the second and third version of the song performed on this day.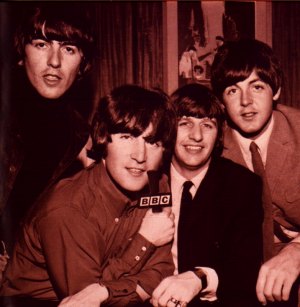 This third version was complete, the intention being to create the perfect performance. Paul chuckles slightly, however, after John flubs his lead guitar flourish during the second verse. After the break, Paul ad libs, "Aaaah, get back home, never more to roam" and, after the final awkward conclusion and subsequent applause from those nearby, John states, "Oh, brother...had a request for Daisy, Morris and Tommy," continuing the early BBC radio joke from the previous performance.

After multiple takes of four other Beatles songs were performed, John mistakenly counted off a fourth take of "Get Back," Ringo joining in immediately. However, this was halted thereafter because a second live rendition of "Don't Let Me Down" was required instead. This brief snippet can be considered the fourth appearance of the song "Get Back" on the rooftop that day.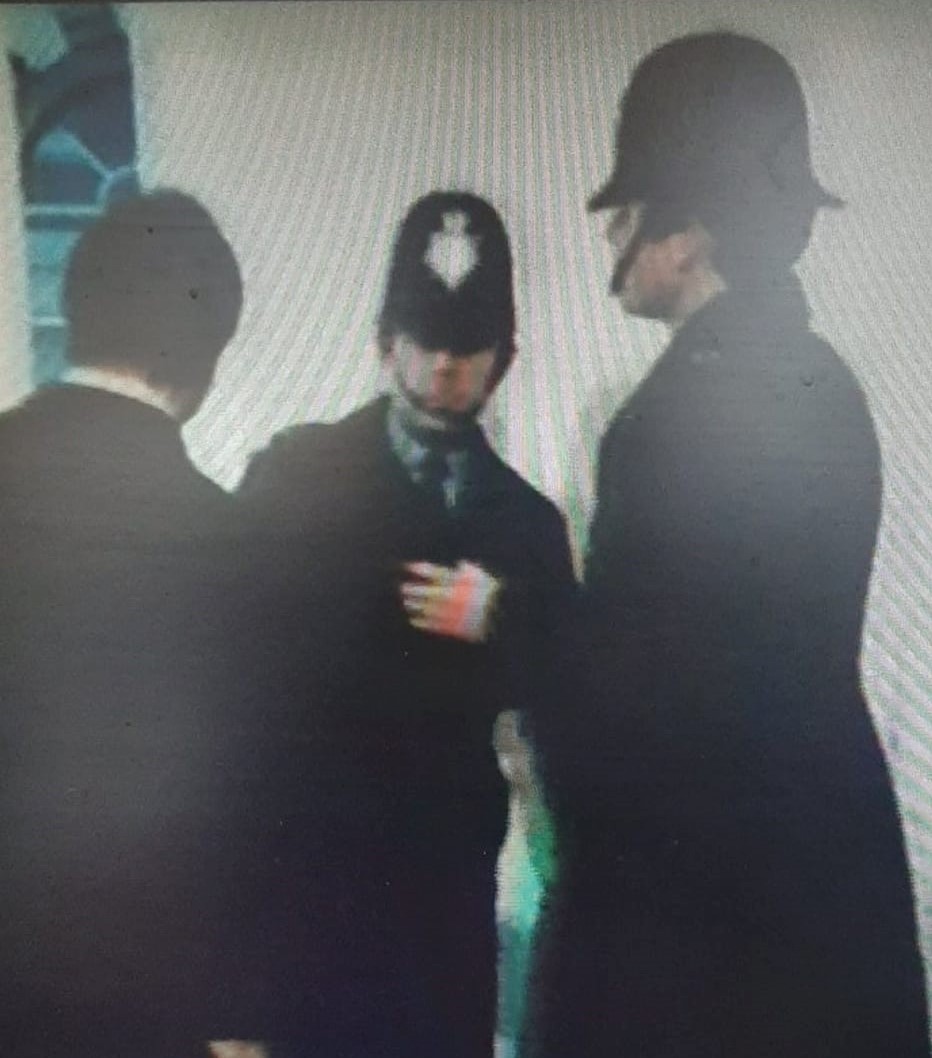 After "Don't Let Me Down" was complete at about the 40 minute mark of the show, and with the uniformed constables from the West End Central Police station just along Savile Row arriving on the scene at the Apple building, The Beatles began their fifth and final attempt at the song "Get Back." The policemen entered the premisis and made their way to the roof, shutting off both John and George's amplifiers at the beginning of the first chorus. George turned his amp back on by the start of the first solo section of the song, John having his turned back on by the fourth measure of the solo. They all must have known that this rendition would not be the definitive version but they carry on regardless, knowing that they may very well be making music history, the authorities attempting to squelch their impromptu performance.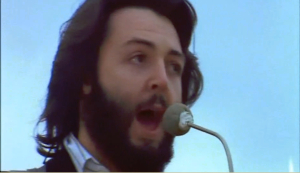 With their enthusiasm high, Paul excitedly repeats his "high heal shoes / low neck sweater / get back Loretta" line during John's second guitar solo. When the coda of this rendition kicks in, with the police still milling about and the downbeat of the song being temporarily lost, Paul exclaims, "you've been out too long, Loretta, you've been playing on the roofs again, and that's no good, 'cause you know you're mommy doesn't like that, ah, she get's angry, she's gonna have you arrested, get back."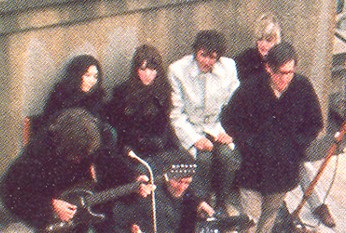 With it being obvious that their 42-minute concert was now over at the conclusion of this song, Paul reacts with "Thanks Mo," in recognition of Maureen Starkey's loud "yeah-ee-yeah" cheer at its conclusion. Off micophone, John then quips, "I'd like to say 'thank you' in behalf of the group and ourselves and I hoped we passed the audition." The above comments from both Paul and John end up appearing on both the released "Let It Be" soundtrack album and film. As it happened, this was the very last song of the very last concert performance by The Beatles.


Six days later, on February 5th, 1969, engineers Glyn Johns and Alan Parsons (and possibly George Martin) gathered at Apple Studios to create stereo mixes of the five songs that the group performed on the rooftop. Two stereo mixes of different performances of "Get Back" were created on this day, neither of these mixes ever being released. It appears that at this point, The Beatles didn't quite know what to do with this performance, as legendary as it was.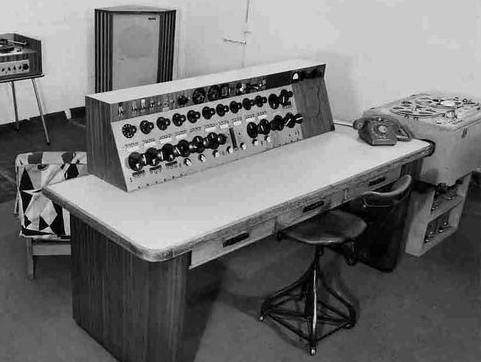 "Remember that idea you had about putting together an album? There are the tapes, go and do it!" In early March of 1969, it is reported that John and Paul had instructed engineer Glyn Johns to forage through the plethora of tapes they had recorded in January of 1969 to constuct a new Beatles album. Glyn Johns took this request seriously and, on March 10th, 1969, transported these tapes to Olympic Sound Studios in London to begin assembling the next Beatles LP.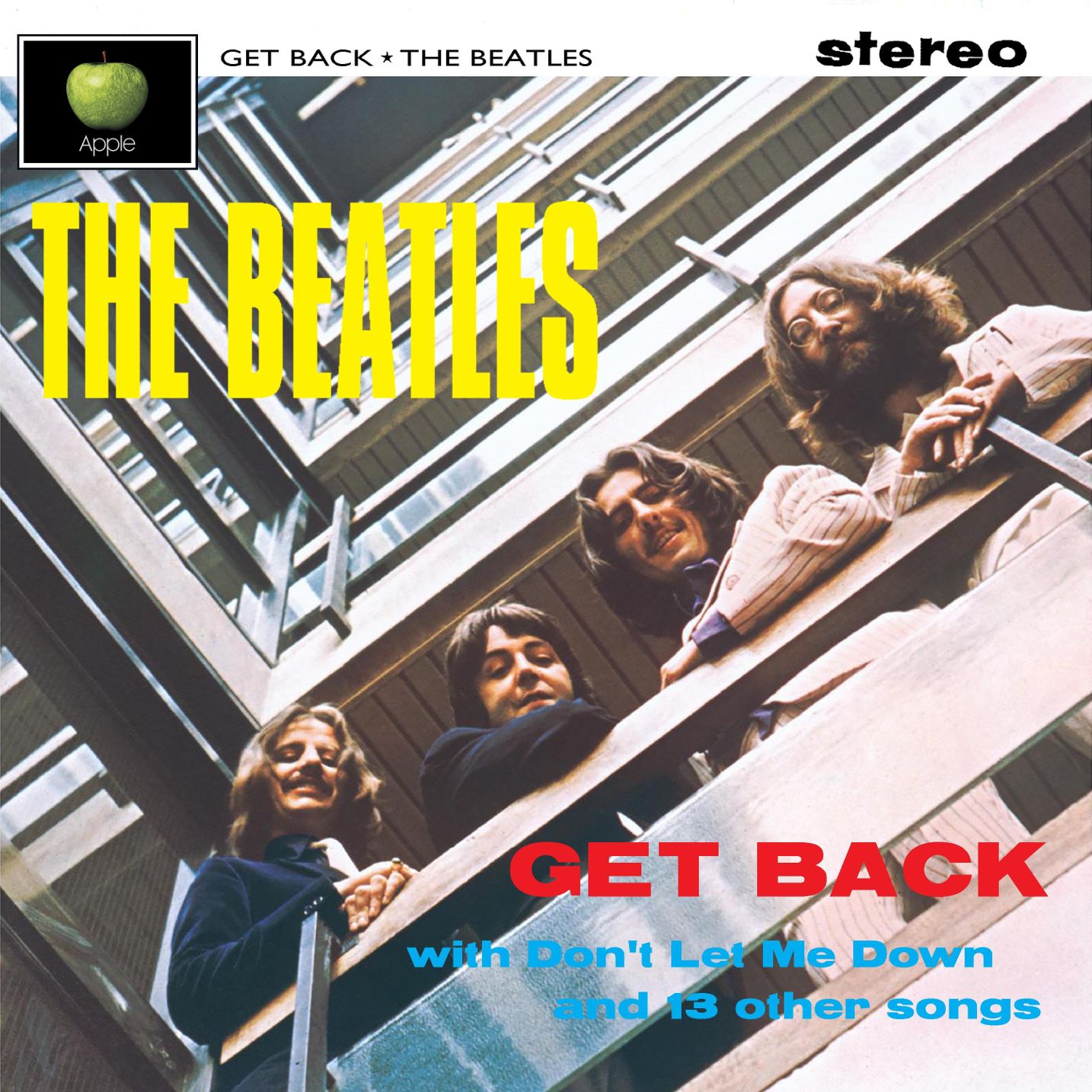 Thirteen stereo mixes of January 1969 Beatles songs were prepared on this day. Two of these were of the song "Get Back," one being the full version minus the coda that they neglected to play (as detailed above) that was recorded on January 27th,1969 at Apple Studios. The second mix of "Get Back" created on this day is presumably of a section of the coda that was recorded on January 28th to be used as "Get Back (reprise)" on Glyn Johns' proposed "Get Back" album. No mono mixes were required at this point due to mono record releases being phased out of the marketplace by 1969.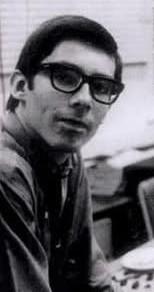 Glyn Johns continued to create stereo mixes for this proposed album for the next three days. However, since it had been a long seven-and-a-half months since "Hey Jude," The Beatles' last single, had been released, there was a dire need for a follow-up. Therefore, engineer Jeff Jarratt was commissioned to EMI Studios to create a mix of the song that was decided to be the next Beatles single, "Get Back." It has been suggested that producer George Martin oversaw the proceedings on this day but this has not been verified. Four mono mixes were created on this day, the fourth undoubtedly being deemed the best, acetate discs being cut directly afterward.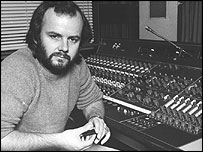 One of these acetate discs got in the hands of British disc jockeys John Peel and Alan Freeman who proceeded to play the song on the air on April 6th, 1969. They had also received official information that this new Beatles single would be rush-released five days later on April 11th, this also being annouced on their program. Paul McCartney had become aware of this broadcast and expressed concern that the mix of "Get Back" on this acetate disc wasn't good enough for official release. The edit of the main body of the song from January 27th and the coda from January 28th may not have been contained on this acetate disc as we've come to know it. In order to remedy this situation, Paul quickly booked studio time with Glyn Johns at Olympic Sound Studios the day after this radio broadcast, April 7th, 1969. Engineer Jerry Boys was present at the control board on this day, producer George Martin's presence not confirmed but possible.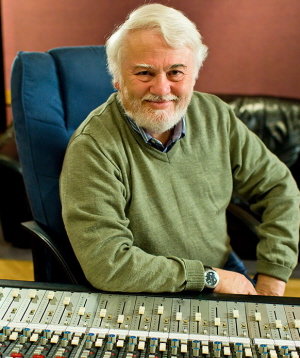 "Only Paul came along," Jerry Boys recalls about which Beatles were present on that day. He continues: "They'd already done a mono mix of 'Get Back' and had acetates cut and didn't like it. We tried it again but it wasn't really happening any better and when we went to compare the two we hit a problem because Paul didn't have a tape of that first mix with him, just an acetate. He and Glyn were very concerned with what the new mix was going to sound like on a cheap record player. Purely by chance, I happened to have a cheap record player in the back of my car, which I'd brought along to Olympic to have someone repair. We had an acetate cut from the new mix and then, using my record player, we were able to decide which of the two mixes was better. So the very first playing of the 'Get Back' single, which sold millions, was on my little player!"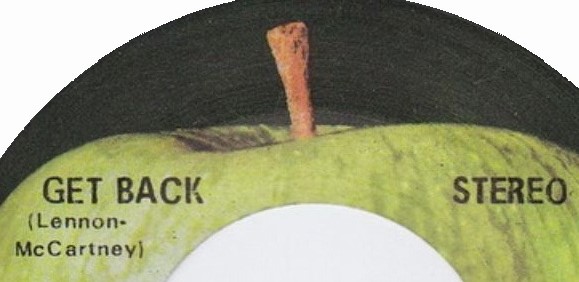 Also done on this day was a new mono mix of "Don't Let Me Down" which would be used as the b-side of the new single. Also created during this session were stereo mixes of both songs to be provided to Capitol in the US to be issued as the second Beatles Apple single, the first to be issued in stereo. The mono mixes of these two songs were contained on the UK single, this being the final mono single in their home country.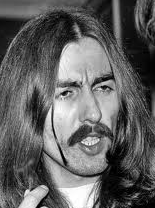 On May 28th, 1969, George Martin was recruited to oversee the master tape banding and compilation of the proposed "Get Back" album as an accompaniment to the recently released "Get Back" single. Glyn Johns, who was primarily responsible for creating the mixes for most of the tracks on this album, was also present and acting as engineer along with Steve Vaughan as 2nd engineer. George Harrison was also present on this day, being the only Beatle in the country at the time. This session, which began with creating a stereo mix of the song "Let It Be," occurred in Studio One of Olympic Sound Studios.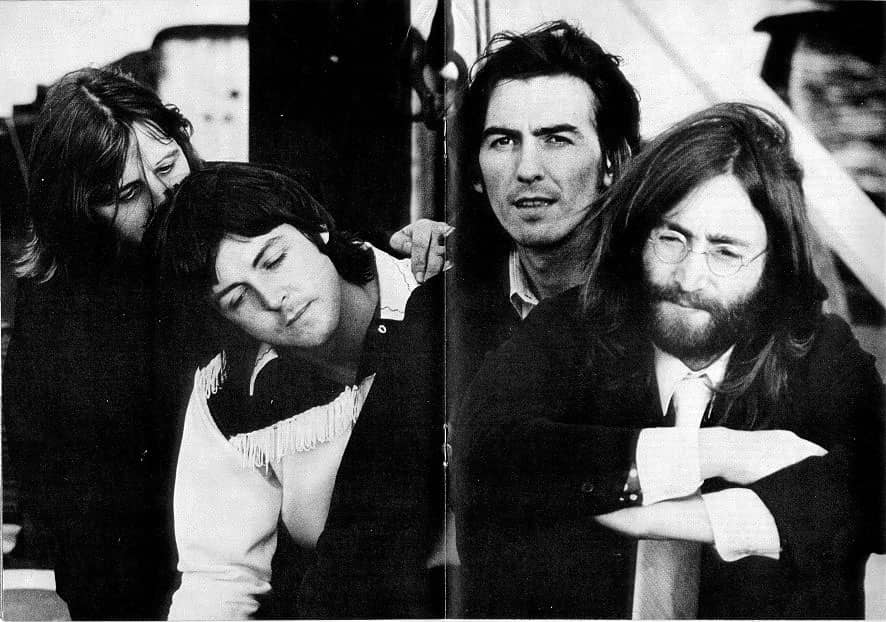 The single version of "Get Back" that had been released about a month-and-a-half earlier was included on this album as the final song of side one. In addition to this, the above mentioned "Get Back (reprise)" mix that was prepared by Glyn Johns on March 10th, 1969 was included as the final track of side two. As history reveals, this album was never released in this configuration because, despite George Harrison's approval, the other Beatles rejected it as too rough and unpolished.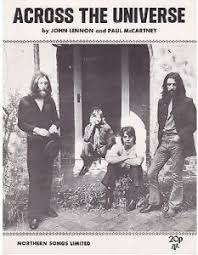 With the filmed footage being prepared for release as a feature film in January of 1970, Glyn Johns was once again commissioned to assemble a new version of the "Get Back" album on January 5th, 1970 in Studio One of Olympic Sound Studios. The intention this time was to release this LP as a sountrack album to accompany the movie, two additional songs being included therein because of their inclusion in the film, these being "Across The Universe" and the recently recorded "I Me Mine." As before, however, the released single version of the song "Get Back" was in the running order as well as the previously mixed "Get Back (reprise)," the latter rounding out side two once again.


With the release of the movie being further delayed, an executive decision was made to recruit legendary American producer Phil Spector to assemble the soundtrack album for the "Let It Be" film (as it was now re-titled) in any way that he chose to. On his third day of mixing for the album, March 26th, 1970, he and engineers Peter Bown and Roger Ferris entered Room 4 of EMI Studios to create new mixes to four Beatles songs, "Get Back" being one of them.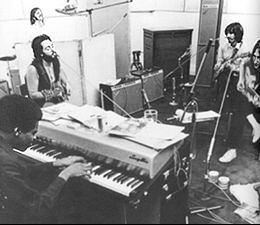 Going back to the original take from the January 27th, 1969 Apple Studios session tape that produced the released single, Spector decided to include John's ad lib "Sweet Loretta Fart..." vocalizations, as well as other brief dialog and instrument sounds that preceeded the perfected take, as the introduction to his new mix of "Get Back." In the spirit of the overall impromptu feel of the project that he was instructed to include, Spector crossfaded this spontaneous chatter and sounds that were caught on tape with the beginning measures of the actual song. Since the coda was mistakenly omited from this actual performance, Spector felt obliged to leave it as it was and not edit in a coda from the January 18th session as fans were used to hearing from the released single. Five stereo mixes of "Get Back" were made, mixes three and five then being edited together to create "remix stereo 3," which is what appeared on the released soundtrack album.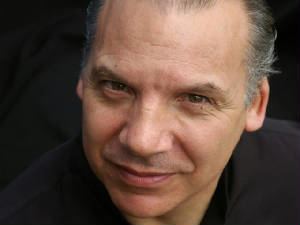 The following day, March 27th, 1970, saw Phil Spector back in Room 4 of EMI Studios for further work on the soundtrack album, this time with engineers Mike Sheady and Roger Ferris. After creating a stereo mix for the track that had become known as "Dig It," they took to assembling eight bits of recorded dialog for random insertion into the album. One of these miscellaneous bits was chosen to be crossfaded with the ending of the song "Get Back," thus closing the entire album. As the song concluded, Spector decided to crossfade this with the closing moments of the rooftop performance, this including the applause from onlookers, Paul thanking Maureen Starkey for her cheering, and John's comedic "...hope we passed the audition" phrase.


George Martin and engineer Geoff Emerick pulled out the master tape of the rooftop concert of January 30th, 1969 sometime in 1996 to prepare a new mix of "Get Back" to be included on the compilation album "Anthology 3." They decided to create a mix of the final rooftop performance of the song, this being the final song The Beatles ever performed live, complete with evidence of police presence and Paul's lyrical ad lib about being "arrested" for "playing on the roofs again."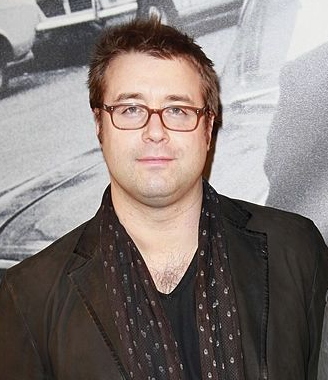 Then, sometime in 2003, the engineering team of Paul Hicks, Guy Massey and Allan Rouse pulled out the master tape of "Get Back" from January 27th, 1969 to create a vibrant new mix of the same take that appeared on the single and soundtrack album. This new mix appeared on the album "Let It Be...Naked" that was released that year. As Phil Spector had done for the soundtrack album, this new 2003 mix ended just as the actual performance did back then, minus the coda with Paul's ad lib "your momma's waiting for you..." vocal line. Many Beatles fans were of the opinion that this engineering team cut this performance short because this coda was missing, but in actuality they presented the ultimate "Get Back" performance precisely how the musicians played it on that day.


An additional CD was contained in the "Let It Be...Naked" package entitled "Fly On The Wall," which contained candid dialog and musical excerpts from their January 1969 rehearsals for the project. Two bits of "Get Back" rehearsals were included therein, the first being a 15 second segment of the group rehearsing the proposed crashing introduction to the song from January 10th, this idea eventually being dropped. The second excerpt of "Get Back" was of Paul singing through a verse and chorus of the song while playing acoustic guitar in a more subdued tempo while John fiddled around on slide guitar. This 32-second segment may very well have been performed at Apple Studios on January 25th, the same day that The Beatles recorded "For You Blue" with John playing the Hofner lap-steel guitar that was present in the studio on that day.


George Martin returned to the master tape of "Get Back" once more sometime between 2004 and 2006 with his son Giles Martin to create a new mash-up of the song for inclusion on the album "Love." The intro of the song was extended to incorporate various elements of other Beatles tracks, such as the introductory chord of "A Hard Day's Night" and various sounds from "Sgt. Pepper (Reprise)," "A Day In The Life" and "The End" throughout the track, while the second verse is removed entirely.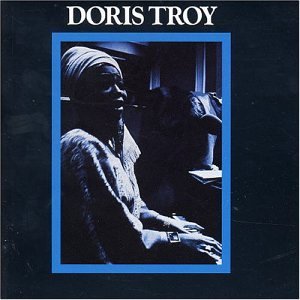 Surprisingly, George Harrison was the first Beatle to re-record the song "Get Back." In actuality, during recording sessions in London sometime between September 1969 and May 1970 for R&B singer Doris Troy, producer George Harrison vocally ran through the song "Get Back" as a demonstration for the artist to hear. This song was chosen by Doris Troy for inclusion on her self-titled Apple album, the result ending up as the b-side of her second single from the album "Jacob's Ladder" in September of 1970. With a star-studded backing band that possibly included Ringo, Billy Preston, Eric Clapton, Steven Stills, Jim Gordon and many others, George ad libbed a vocal demo that has appeared in later years on various bootleg releases. Harrison pushes his way through the chorus a few times as well as the third verse, adding in whatever popped into his head at the moment. Prompted by assistant Mal Evans being present on that day in his usual gopher role, George states, "Mal got a mop and another glass of orange juice." Since George was in the habit of adding in lyrics of other songs (see "It's All Too Much"), he ends his vocal performance here with "Now we're not saying that we're all the best / and we're not trying to say that we're like the rest...make the load a little lighter."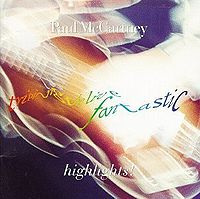 The first live Paul McCartney recording of "Get Back" was done on March 13th, 1990 at the Tokyo Dome in Tokyo, Japan, the results being released on both the "Tripping The Live Fantastic" and "Tripping The Live Fantastic: Highlights!" albums of that year. Next came his June 27th, 2007 performance of the song at Amoeba Music in Hollywood, California, this becoming available on both his albums "Amoeba Gig" and a British and Irish release entitled "Live In Los Angeles," the latter being produced in conjunction with "The Mail On Sunday" newspaper. Then came his performance at New York City's Citi Field in July of 2009, this recording being included on his "Good Evening New York City" album.
IF YOU WOULD LIKE TO MAKE A DONATION TO KEEP THIS WEBSITE UP AND RUNNING, PLEASE CLICK BELOW!
Sign Up Below for our
MONTHLY BEATLES TRIVIA QUIZ!