"DIG IT"
(John Lennon – Paul McCartney – George Harrison – Ringo Starkey)
It's safe to say every rock and roll band that ever existed has engaged in an activity that has become known as "jamming." This is the exercise wherein each member of a group plays their instrument in a spontaneous and unihibited manner, just for fun or in order to relieve the pressure built up from working out serious detailed musical arrangements. It often takes only one member suggesting a riff, a rhythm or key to play in to encourage the rest of the band joining in. Anyone who has ever been in a serious working group, or even just a simple basement band, can attest to this being a regular occurrence.


If this is true for the teenagers in your neighbor's garage, it certainly has proven to be the case for the most popular band in the world, The Beatles. In fact, many of their excursions into "jamming" have happened in the recording studio with the tapes rolling. Many times, between recording takes for one of their songs, one group member might start singing or playing an old song that comes to mind or perhaps their current composition reminds them of, causing the others to join in for a quick impromptu performance. Other times, just to blow off steam, they might start playing an indistinct musical progression for a while, looking for inspiration.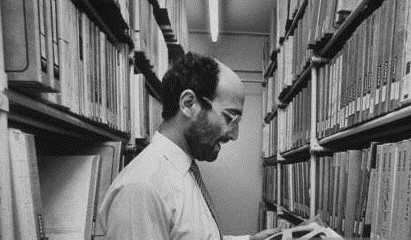 One such example of this was on June 1st, 1967, the very day that The Beatles' highly acclaimed masterpiece "Sgt. Pepper's Lonely Hearts Club Band" was released. Studio time was booked at De Lane Lea Music Studios in London for The Beatles to record, George Martin and two engineers being on hand with the intention of capturing every moment of brilliance on tape. Author and historian Mark Lewisohn was granted the privilege of hearing the recordings made on this day in preperation for his book "The Beatles Recording Sessions." Here is his description of what he heard:


"On this day, 1 June 1967, perhaps the most celebrated day in their career, The Beatles went into the studio and recorded nothing but untitled, unplanned, highly tedious and – frankly – downright amateurish instrumental jams, with a bass guitar, an organ, lead guitar with reverb, guitar strings being scraped, drums and tambourine. The single-minded channelling of their great talent so evident on 'Sgt. Pepper's Lonely Hearts Club Band' did seem, for the moment, to have disappeared."


Obviously, The Beatles did not wish to have this heard by any ears but their own (and probably not even their own) and surely did not want it to be released to the public in any form. Even the legendary avant garde recording commonly referred to as "Carnival Of Light" that they recorded on January 5th, 1967 has never seen the light of day, despite Paul McCartney's desire to release it against the wishes of George Harrison.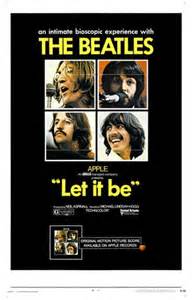 There are, however, two examples of Beatles "jamming" that have been included on official Beatles releases during their career. Both of these examples took place during the extensive rehearsals / recording sessions of January 1969, which resulted in the "Let It Be" film and soundtrack album. Because of the intended informal nature of this project, John Lennon suggested that these two tracks be included on the album. One of these, "Maggie Mae," was an impromptu truncated rendition of an old song the band was familiar with that was played between takes of their song "Two Of Us." The other was a 39 second segment of a fifteen minute loosely formulated "jam" they called "Dig It" that was recorded on January 26th, 1969, during their rehearsals for the song "Let It Be."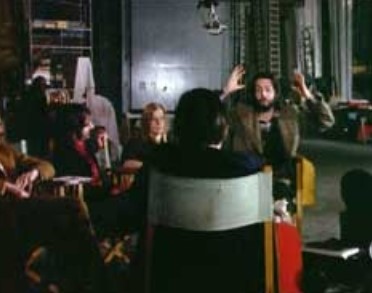 The Beatles discussing plans for "Let It Be," Twickenham Film Studios, January 1969
Songwriting History
Since what we recognize as the Beatles' track "Dig It" is actually a brief section of an ad-libbed "jam" led by John Lennon, its writing can be pinpointed to the first two days that the song was performed at Apple Studios on Savile Row in London. As detailed below, they fooled around with this song idea four times on January 24th, 1969, elements of which were remembered when they returned to it two days later on January 26th, 1969. It is a segment of the taped rendition from this second day that we will consider to be the completed composition of "Dig It" since it ended up appearing on the "Let It Be" album. Therefore, "Dig It," as we know it, was composed entirely on January 24th and 26th, 1969.



Interestingly, John's mock DJ ad-lib "That was 'Can You Dig It' by Georgie Wood, and now we'd like to do, 'Hark The Angels Come'" appeared after one of the four renditions of "Dig It" they performed on January 24th, 1969. John was here recalling the British comic entertainer and actor Wee Georgie Wood, a man of childlike stature who regularly performed on BBC radio when The Beatles were young. John's falsetto phrase became a part of the "Dig It" track as it was edited onto its conclusion as a humorous transition to the song "Let It Be," which is heard next on the album.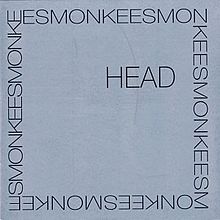 When laboriously perusing through the 141 hours of music and dialog from The Beatles' January 1969 rehearsals at Twickenham Film Studios and Apple Studios, recorded on what has become known as the "Nagra Tapes," we notice a catch phrase that was batted around quite a bit. "Can you dig it?" is a phrase that is said to date back to the early 19th Century. Its definition is to inquire whether someone acknowledges the need to study hard in order to uncover the deeper meaning of something. In the later 1960's however, the phrase resurfaced and has since been viewed as a dated and stereotypical expression of the hippy generation, popularized in part by the television show "Rowan and Martin's Laugh-In," which was shown on Sunday evenings on BBC Two and was a favorite of The Beatles. They were repeatedly making references to catch-phrases used on this show, such as "Is That A Chicken Joke?" and "Sock It To Me," as can be heard throughout the "Nagra Tapes," Ringo eventually making a guest appearance on this show on February 23rd, 1970 to promote the US premier of his film "The Magic Christian." Similar occurances of this popular phrase being used at that time include the song "Can You Dig It?" from The Monkees' "Head" soundtrack album of December 1968, and its repetitive use in the successful 1969 hit "Grazing In The Grass" by The Friends Of Distinction. It can easily be assumed that this phrase was an inspiration for the title of Lennon's song "Dig A Pony" which was also featured in the "Let It Be" project.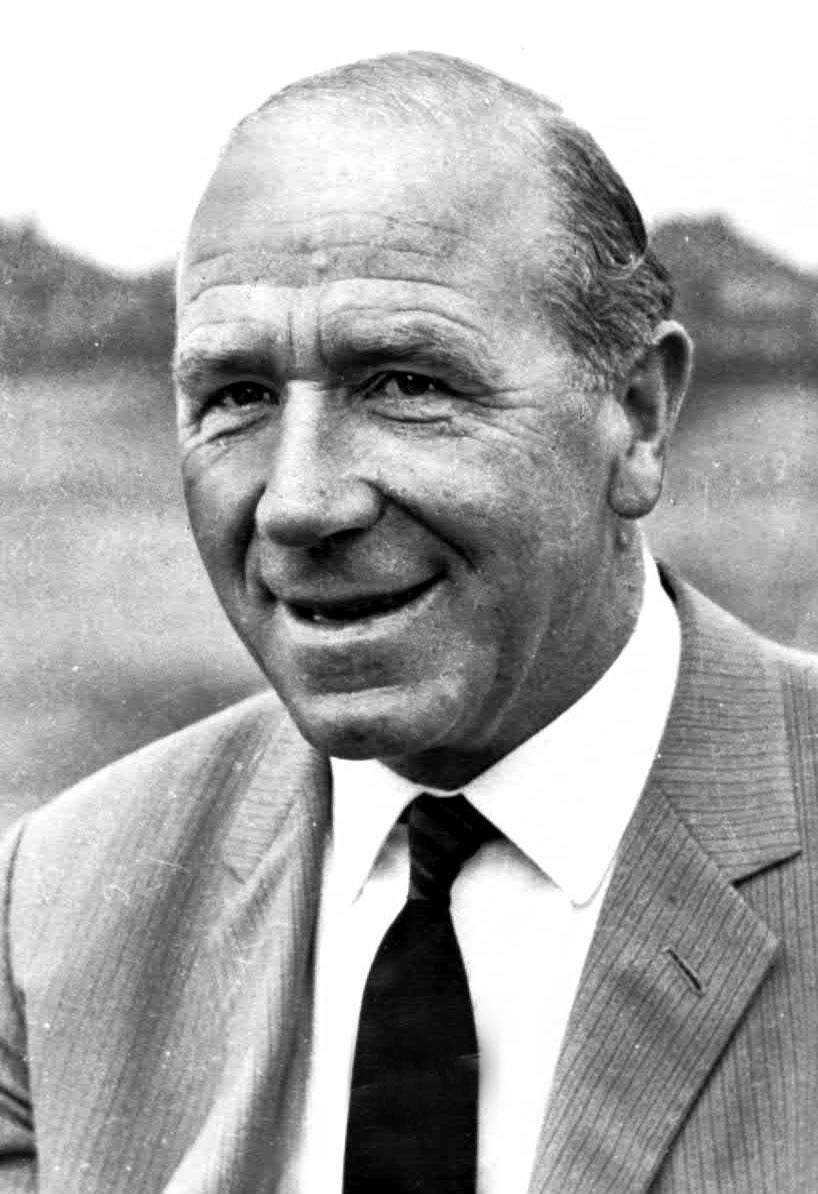 Other ad-libbed lyrical contributions from John include "the FBI, and the CIA, and the BBC," as well as notable personalities that popped into his head. Legendary blues guitarist "B.B. King" was an obvious transition from "BBC," while actress "Doris Day" appears to be part of an inside joke among The Beatles at that time. The name "Doris" is heard mentioned regularly among them on the "Nagra Tapes," evidenced in John's ad-libbed phrase "Phase one in which Doris gets her oats" as included in John's banter before the beginning of "Two Of Us" on the released "Let It Be" album. "Matt Busby" comes into John's mind just after "Doris Day," him being a former Liverpool football player who was then managing Manchester United and had become widely regarded as one of the greatest sports managers of all time. Being an avid newspaper reader, John may very well have come across the news that on January 14th, 1969, Busby revealed to the press that he would retire at the end of the current season, this recent announcement possibly being fresh in Lennon's mind.


John may have been the catalyst to the song's existence but, since all four of The Beatles contributed to the performance of "Dig It" under their own inspiration at the time, it is understandably listed as a "Lennon / McCartney / Harrison / Starr" composition. In actuality, since Billy Preston was contributing to the performance on that day as well, it could be argued that the keyboardist should also be credited as a songwriter. George Martin, on the other hand, should not be so included, his shaker playing on this day being only a contributing factor to the enjoyment of the event as it was happening.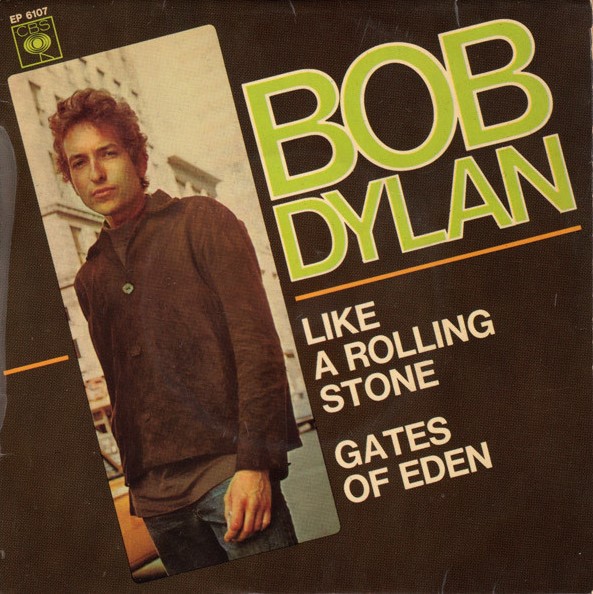 One could also posit that since the rendition they performed on this day was a continuation of an ad-lib version of Bob Dylan's song "Like A Rolling Stone," John even vocalizing the song's title using a similar melody line to Dylan's, maybe he should be credited as a contributing songwriter to "Dig It." As it turns out, Mr. Zimmerman has never fought for copyright infringement, nor could we ever imagine him claiming any credit for the song!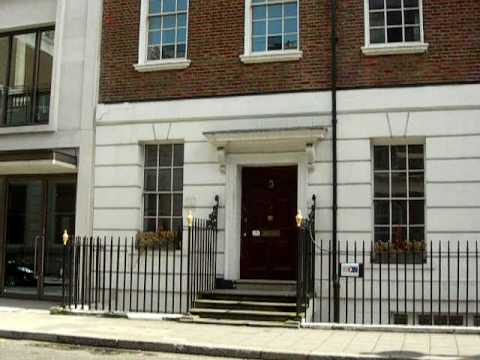 Apple Headquarters, 3 Saville Row, London.
Recording History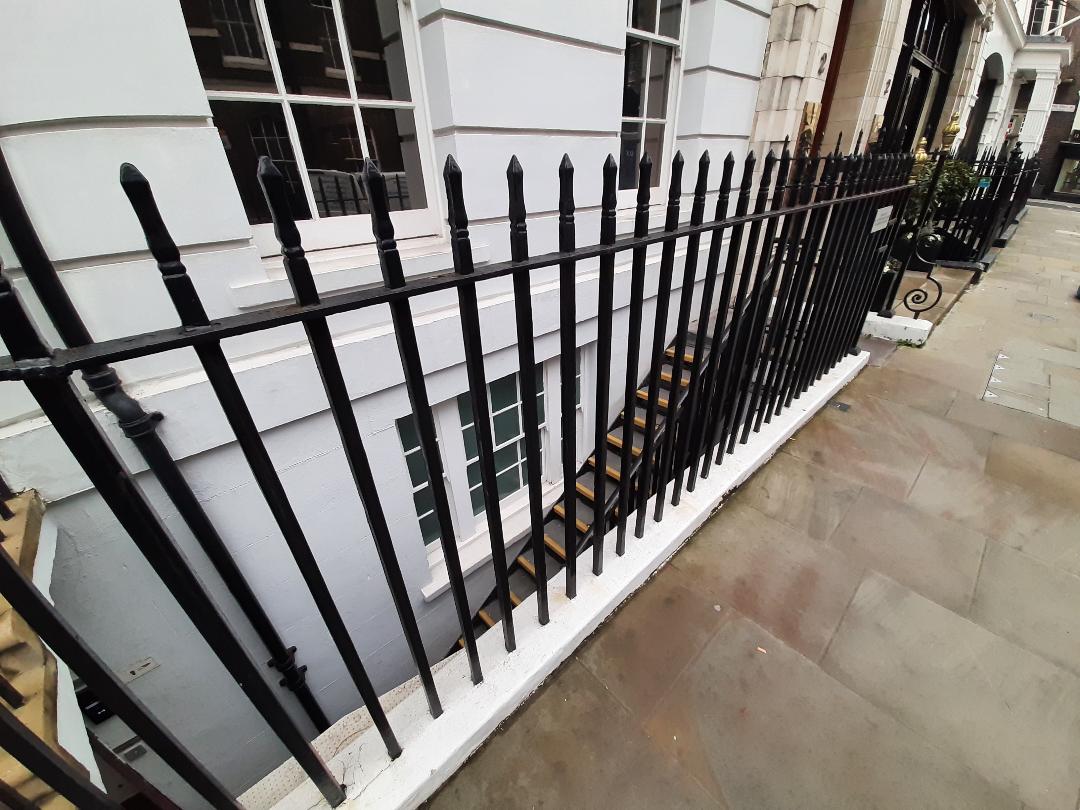 The Beatles entered their basement studio at Apple Headquarters, 3 Savile Row, London, on January 24th, 1969 to continue extensive rehearsals and recording for the "Get Back / Let It Be" project. The primary focus on this day turned out to be the songs "Get Back" and "Two Of Us," but they did concentrate on other compositions as well as finding time to blow off some steam with cover songs and "jamming." It was in this environment that "Dig It" came into being for the first time.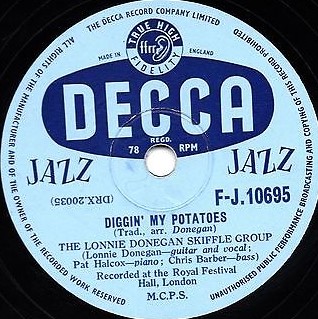 After extensive work on the two songs mentioned above, the group started running through a long list of selections by other artists, such as "Maggie Mae," "Diggin' My Potatoes" and other Lonnie Donegan songs. This moved into songs by Guy Mitchell, such as "Singing The Blues," John playing a Hofner Hawaiian Standard lap-steel guitar with a slide as he eventually played on George's "For You Blue," this being the first day that the instrument was used by The Beatles. While still sitting in front of this instrument, John progressed into an ad-lib jam playing similarly as he had just done on "Singing The Blues." Lyrically, possibly inspired by "Diggin' My Potatoes" and/or the "Can you dig it?" catch phrase of the time, Lennon repeatedly sang variations of the phrase. Paul joined in on vocals and exchanged lines such as, "I can dig it," "everybody dig it" and so on.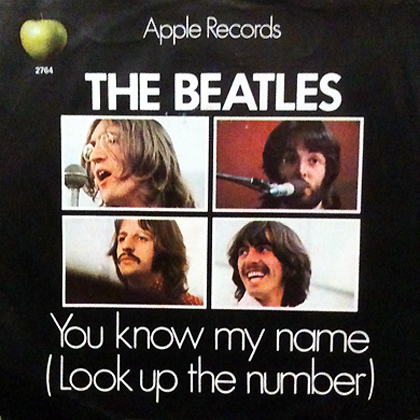 After two brief experiments of this sort, John developed this idea a little further into a 12-bar blues progression using the above mentioned lap-steel guitar, the result being a four minute jam with all four Beatles playing that continued with the "can you dig it" lyrical theme. After Lennon claims that you can "dig it every morning" and "dig it every evening," he demands "I want some insurance, I need a guarantee." Paul continues to interject his "dig it" lines but then comically imitates a remote location DJ, announcing "Coming to you from the heart of Chicago's blues land, Blind Lame Lennon!", reprising a similar interjection from their as-yet unreleased 1967 recording "You Know My Name (Look Up The Number)." With John's slide guitar getting a little wild towards the end of the song, Paul sings, "I think you're out of tune, boy." Clearly, The Beatles were enjoying themselves during this session.


After Billy Preston arrived a little later that day, they decided to run through this "Dig It" experiment one more time with the keyboardist, this rendition lasting nearly five minutes. At its conclusion, John stated in a high voice, "That was 'Can You Dig It' by Georgie Wood. And now we'd like to do 'Hark, The Angels Come," and then performed a brief falsetto vocalization of the song he just introduced. This statement was remembered fondly and later edited into both the film and the soundtrack album, while a two minute edit of this performance appeared in some editions of the 2021 Anniversary "Let It Be" album.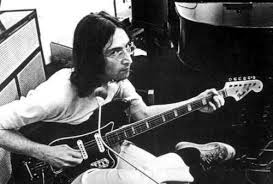 On January 26th, 1969, The Beatles primarily worked on perfecting Paul's song "Let It Be." While Paul played piano, John played bass on a six-string Fender Bass VI, George played his newly acquired Fender Rosewood Telecaster, Ringo his Ludwig Hollywood drums and Billy Preston played a Hammond organ. This being a Sunday session, which was an unusual event but deemed necessary due to the time crunch to finalize the project by the end of the month, Paul's girlfriend Linda Eastman was present on this day along with her daughter Heather.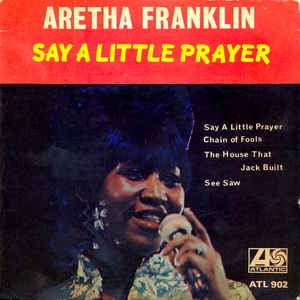 After much work on the song "Let It Be," John began strumming his bass like a guitar, playing what he called a "bossa nova" style riff that the others joined in on. After singing the chorus of Bob Dylan's hit "Like A Rolling Stone," he claimed that it sounded a bit like an Aretha Franklin song. Paul suggested that he was referring to her recent version of "Say A Little Prayer," to which John said, "no, no, it's her new one," George interjecting "that's the one Delaney wrote," referring to the artist he was to tour with later that year. John then began singing the lyrics to "Twist And Shout" on top of this progression, Linda's six-year-old daughter Heather simultaneously "singing" into a microphone for the next eight minutes in imitation of the wails that she heard Yoko vocalizing moments before. As seen in Peter Jackson's "Get Back" series, John calls out "Yoko!" to alert his girlfriend as to how Heather was imitating her, Lennon even encouraging the child by repeatedly singing "Come on, Heather!"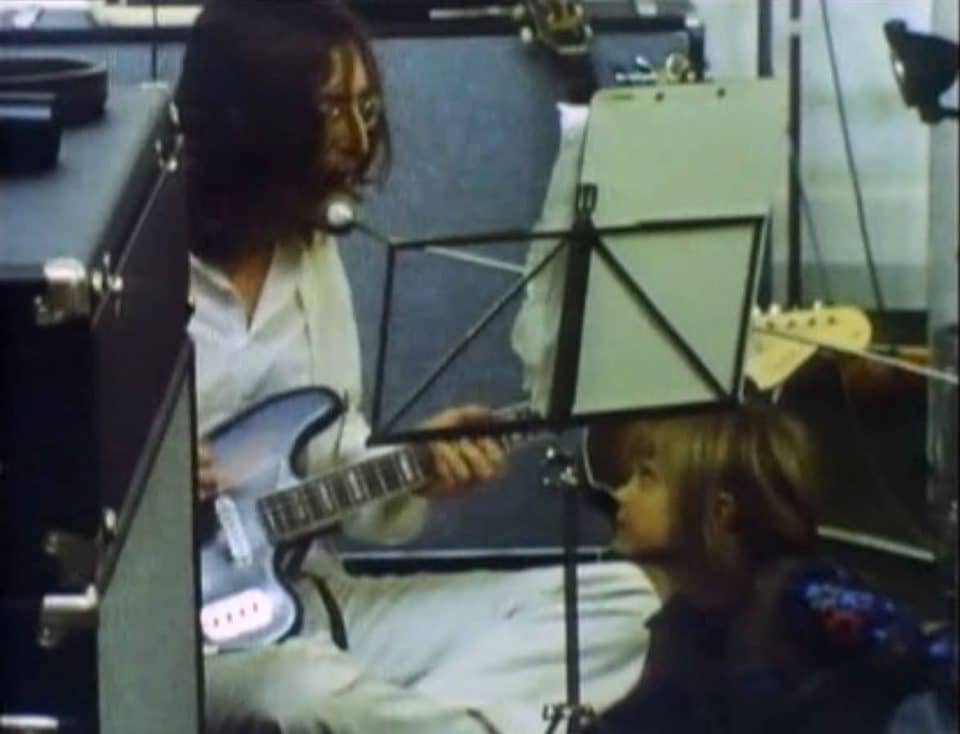 However, just after the three minute mark of this jam, John begins singing "Well, can you dig it," which recalls their fun exercise from two days prior. With all six musicians wailing (George Martin joined in on the fun with a percussive shaker), as well as Heather on her microphone, this progresses into what has been considered the final version of "Dig It." As Heather loses interest in wailing into a microphone and proceeds to twirl around the room (as seen in the "Let It Be" film), Paul joins in with a vocal interchange with John as before. He improvises his own "pick it up" lyric at around the ten minute mark, which encourages John to shout "For Christ sake, come on!" among various other things.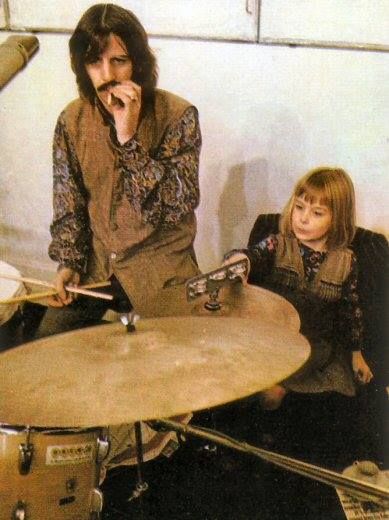 At the 11:35 mark, John reprises the inspiration to this whole rendition by singing "like a rolling stone" three times. Lennon then recalls a blues jam The Beatles performed on January 9th at Twickenham Studios (subsequently titled "Get Off!") where they recited a laundry list of names that popped into their heads, such as "James Brown," "Richard Nixon" and "Winston Churchill." On this occasion, John names the FBI, the CIA, the BBC, "B.B. King," "Doris Day" and "Matt Musby" before giving this up and going back to his "dig it" refrain. The jam goes on for nearly another two minutes with vocal interchanges between John and Paul as Ringo switches to a standard swing beat to finish off the last minute of the performance. A 49 second edit from this 15 minute performance was chosen to grace the released "Let It Be" soundtrack album, this being only the second track to be "in the can" for official release, "For You Blue" being the first.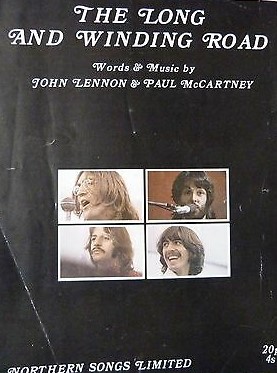 The Beatles did return to "Dig It" two more times during the January 1969 Apple Studio rehearsals / recordings for the "Get Back / Let It Be" project, the brief rendition that occurred on January 28th being done without Paul during extensive rehearsals for "The Long And Winding Road" and "Get Back." The version of "Dig It" that was recorded on January 29th, however, shows how refined this "jamming" excersice had become. It being the 18th day of rehearsals, the primary focus of this day was to run through all of the songs that they had best perfected during the month in preperation for their inclusion on the final product, in whatever form that would take. During these refining rehearsals, "Dig It," with Ringo's impressive snare-rolling drum beat propelling the rhythm, was gone over as well. It appears, therefore, that they were proud enough of this "Dig It" jam that they seriously considered including it in the project somehow.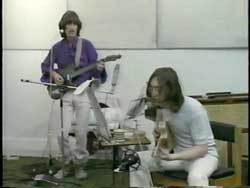 This version, which stretched to nearly seven minutes in length, has John playing his Epiphone Casino while reprising his recollections from three days earlier of naming the FBI, BBC, "Doris Day" and "Matt Busby." Among Paul's scat vocals in the background, John continues his pattern of naming names, this time listing all of the song titles that they had been working on during January: "You can dig it in the morning, dig it for dinner, any day...Don't Let Me Down, Get Back, I've Got A Feeling, Two Of Us, All I Want Is You, Teddy Boy, One After 909, All Things Must Pass, Dig It, Let It Be, The Long And Winding Road, For You Blue, Maxwell's Silver Hammer, and Through The Bathroom Window..." The song slows its pace during the last minute and, after John utters a few German phrases, comes to a close as an instrumental jam. Thus was the last Beatles performance of what became known as "Dig It."


After producer Glyn Johns was given the task of putting together an album comprising the best of these January 1969 sessions, he chose the January 26th recording of "Dig It" to include therein. "One night I took a couple of reels of the eight-tracks away with me to Olympic Studios," Glyn Johns recalls, "and mixed two days of rehearslas with a lot of chat and humor and so on. I thought it would make the most incredible Beatles album ever, because it was so real." He edited this version of "Dig It" to create a 4:09 track comprising a good portion of the later minutes of the take that included the "like a rolling stone...Doris Day" vocalizations. Although his edited version ran the performance to its conclusion, Glyn decided to edit out two small segments that he deemed unsuitable, these being :32 and :26 long but both occuring after the "Matt Busby" lyric. Glyn then decided to edit in John's comment from January 24th "...and now we'd like to do 'Hark The Angel's Come'" in imitation of British actress and comedian Grace Fields as a segue into the song "Let It Be," which was the next track on the proposed album.

This editing work, as well as a stereo mix of the track, was accomplished on March 13th, 1969 at Olympic Sound Studios by Glyn Johns, George Martin possibly being present as well. The Master tape banding and compilation for this album was done by George Martin, Glyn Johns and engineer Steve Vaughan on May 28th, 1969, although it didn't get released that year as originally planned.


Interestingly, on August 11th, 1969, with the entire "Get Back / Let It Be" project put on hold, a mono tape copy of the March 13th stereo mix of "Dig It" was made by engineer Phil McDonald. This tape copy, along with a tape copy of the recently recorded "Maxwell's Silver Hammer," was given to Mal Evans for him to give to Malcolm Davies at Apple Studios in order to cut acetate discs. It can be assumed that, since Paul had expressed a desire to release "Maxwell's Silver Hammer" as a single, these two tracks were being proposed at this time as the a- and b-side of a single to be released as a companion to the "Abbey Road" album. While the thought of a four minute version of "Dig It" as the b-side of a Beatles single is interesing, I'm thinking most of us would agree that this overall suggestion would have been a mistake, one that the other Beatles undoubtedly vetoed.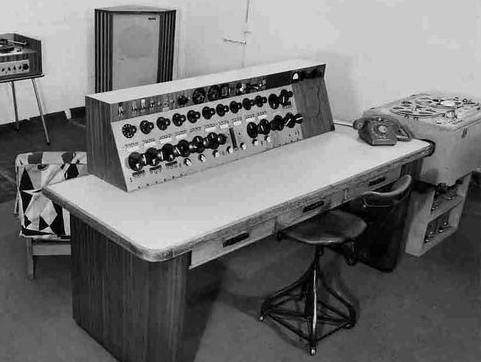 On January 5th, 1970, the "Get Back / Let It Be" project was getting nearer to being released in some form, the movie being finalized at this point. Glyn Johns was once again commissioned to put together a soundtrack album and entered a control room at Olympic Sound Studios to complile and band together the master tape for the LP. He used the same stereo mix of "Dig It" for this release but, since the song "Let It Be" was placed elsewhere in the running order, the "now we'd like to do 'Hark, The Angels Come'" introduction led into "The Long And Winding Road." At any rate, this version of the "Get Back" album didn't materialize either.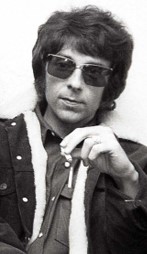 Once Phil Spector was chosen to prepare the soundtrack album for the movie that was now called "Let It Be," he met with engineers Mike Sheady and Roger Ferris in Room 4 of EMI Studios to create a new stereo mix of "Dig It." He selected the same January 26th rendition of the song as Glyn Johns had chosen but edited it down to the :49 "like a rolling stone...Matt Busby" section for inclusion on the album. Although vocalizations from Paul were heard during this segment of the performance, especially during the "like a rolling stone" lyrics, Phil Spector decided to pan this out of the mix entirely. Since McCartney was not involved in the mixing of the album and Lennon was instrumental in Phil Spector taking on this project, one can assume that Paul's vocal contributions were omitted at John's request. Phil Spector also chose the "...'Hark, The Angels Come'" announcement from January 24th to use as a segue to the song "Let It Be" as Glyn Johns originally proposed.
Sometime in 2021,
Giles Martin
and engineer Sam Okell returned to the master tapes of "Dig It" to create a new mix for inclusion on an Anniversary version of the "Let It Be" album available in various editions. They also created an additional stereo mix of the song, this being the initial adlib version recorded on January 24th, 1969 in Apple Studios designated as "Can You Dig It?" that ended with the "Georgie Wood" recitation. Their recording of the song from January 26th, 1969, which appeared at 4:09 in length and was included on the proposed Glyn Johns "Get Back" album from 1969, was remastered at this time as well
.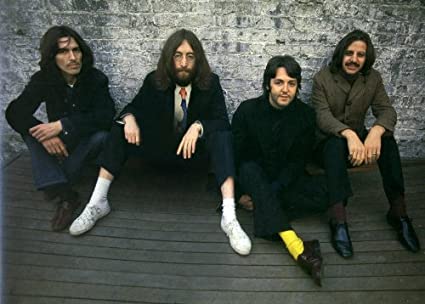 Song Structure and Style
Unlike almost all of the entire Beatles catalog (the most notable exception being "Revolution 9"), "Dig It" does not have a discernable structure at all. Being the result of an improvisation, this Beatles track is simply a ten-times repeated four chord progression (F – Bb – C – Bb) in 6/8 time. The section of this "jamming" exercise, which is faded in and then out as Phil Spector desired, roughly parses out to be 20 measures in length.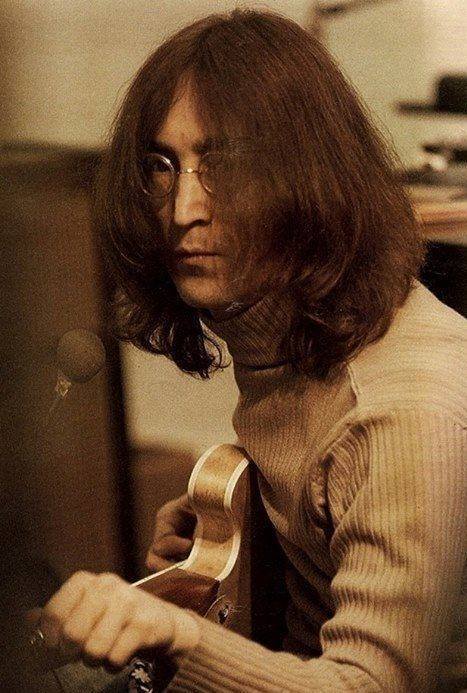 Lennon's "That was 'Can You Dig It' by Georgie Wood..." statement from January 24th was strategically edited on top of the track on the downbeat of the 19th measure, this signaling the January 26th performance to be quickly faded out entirely. A brief snippet of a guitar playing a descending pattern is heard in the background while John's statement is being heard, the final words "'Hark, The Angels Come" appearing after the "Dig It" performance has disappeared entirely, as if a DJ was humorously announcing "Let It Be" as the next selection on his radio playlist.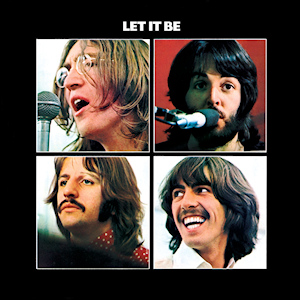 American Releases
"Dig It" was released in the US on the "Let It Be" soundtrack album on May 18th, 1970. It was distributed in a gate-fold jacket in America, as opposed to the box set with photo book that was released in the UK. It spent four weeks in the top spot of the Billboard album chart and has sold well over four million copies in America alone. Interestingly, the original pressing of the record labels credit Ringo as "Starr," while later pressings correct this by using his proper name "Starkey."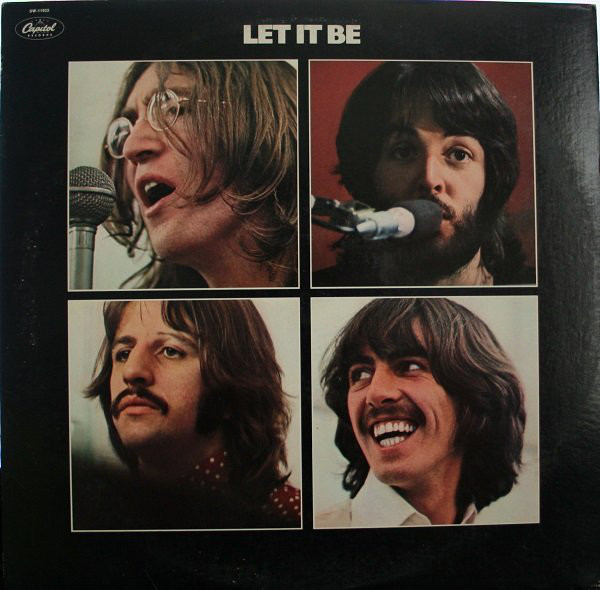 Despite having a red Apple Records label, "Let It Be" was distributed by United Artists Records upon initial release, although it was eventually was dropped by the label's roster a few years later. While Capitol kept all other US Beatles albums in print throughout the 70's, "Let It Be" was the only LP from the group that wasn't legitimately available for a number of years. This was rectified in 1978, however, when Capitol Records purchased the UA catalog and re-released the "Let It Be" album once again, this time in a standard single sleeve cover. The album first appeared on compact disc on October 10th, 1987, and then as a remastered CD on September 9th, 2009.

A newly mixed vinyl and CD edition of the album was then released on October 15th, 2021, as well as a special edition picture disc

.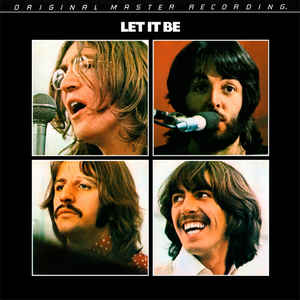 In November of 1986, the "Let It Be" soundtrack album was also made available as an "
Original Master Recording
" release by Mobile Fidelity Sound Lab. Their practice was to prepare a new master utilizing half-speed mastering technology from the original master tapes, in this case using what was referred to therein as a "corrected copy tape." The album was issued in both a single sleeve and gatefold cover, the single sleeve cover being the rarest.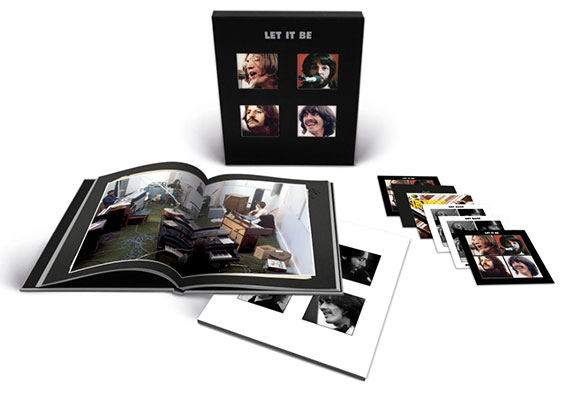 On October 15th, 2021, various editions of the "Let It Be" album
were released that feature interesting versions of "Dig It." The "Deluxe" 2CD set features the newly remixed Giles Martin version of the song, while both the "
Super Deluxe
" 5CD + Blu-ray edition and the "Super Deluxe" 4LP + 1 12" EP edition also contain the January 24th, 1969 impromptu jam entitled "Can You Dig It?" and an extended version of the January 26th, 1969 rendition of "Dig It" that was originally included on Glyn John's aborted 1969 "Get Back" album
.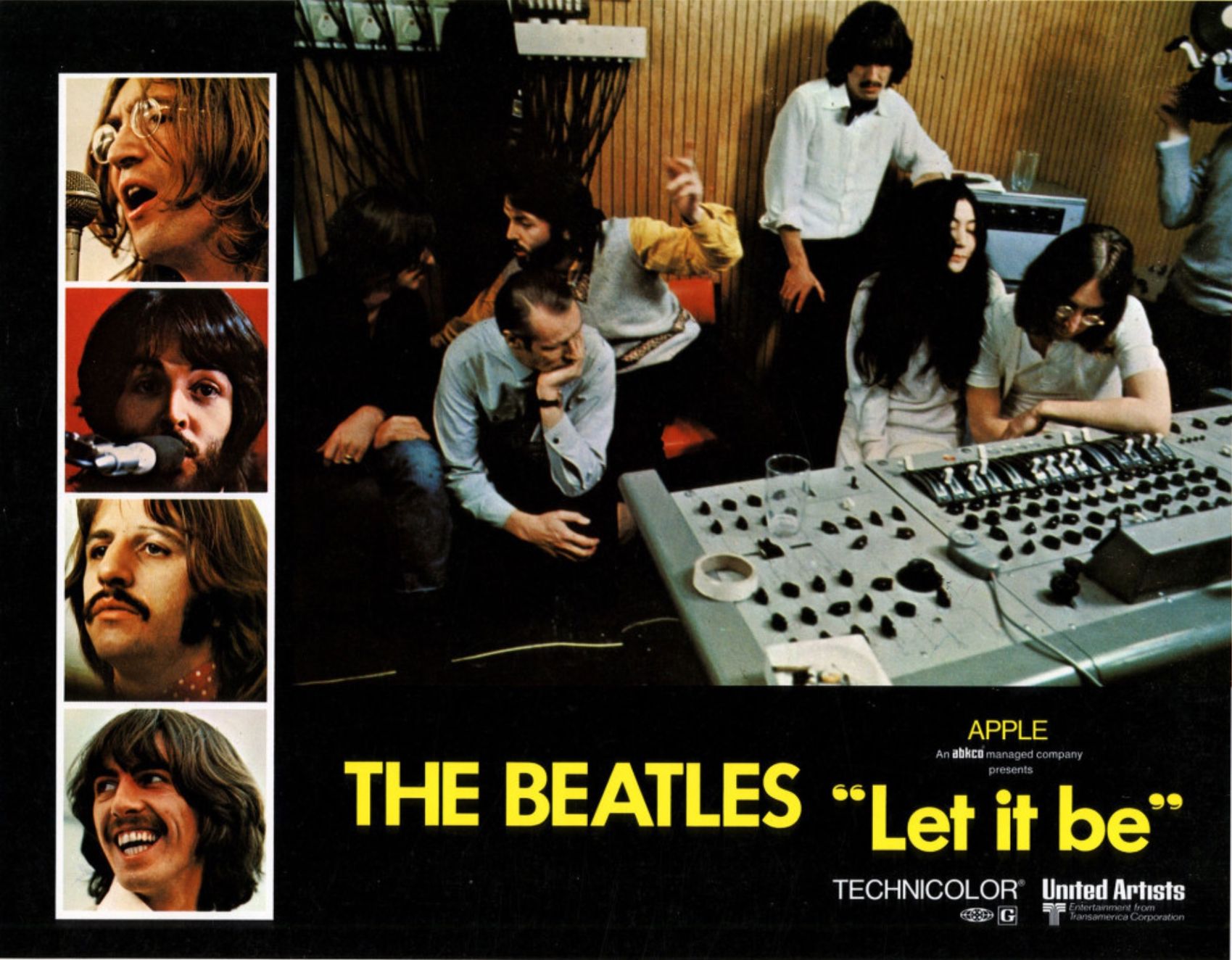 Live Performances
The only performance of "Dig It" that can be said to have taken place was the 3:25 edit of the fifteen minute version of the song recorded on January 26th, 1969 that appeared in the "Let It Be" movie. It's obvious that direcor Michael Lindsay-Hogg thought enough of this footage to include it in the film as evidence of The Beatles enjoying this month's activity.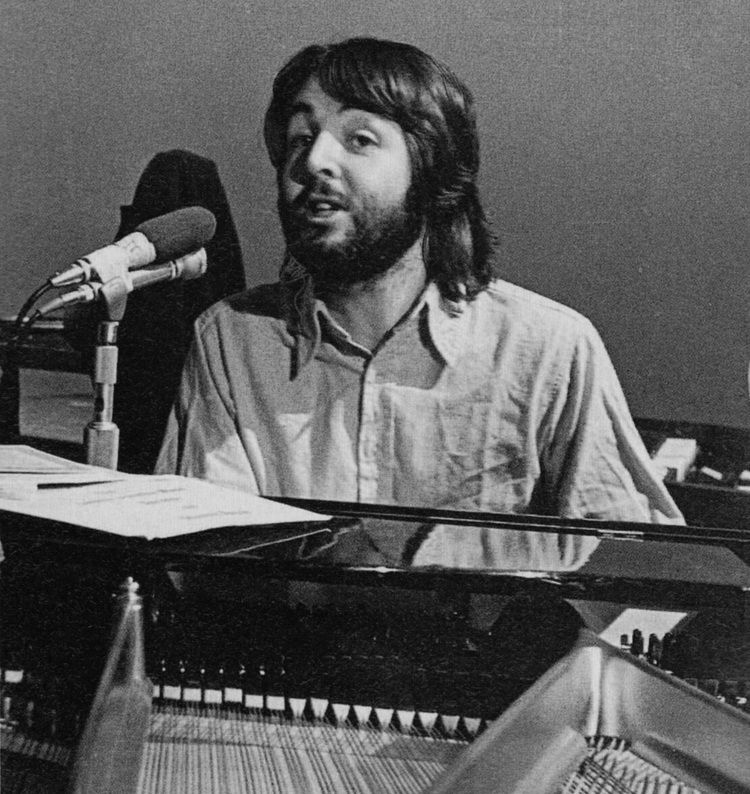 This footage shows the group having a great deal of fun, John throwing out spontaneous lyrics above Paul's structured ad libs "pick it up," "you can get it" and "you can dig it." John plays off of these backing vocalizations by singing suggestive phrases such as "Are you big enough to get it?...I'm big enough to get it...C'mon and get it...It's free!...I can hardly keep my hands still...You're gonna get it, alright!...You're gonna get it good!"


Bottles of Dr. Pepper, John's favorite, are sitting on Billy Preston's organ while Linda Eastman's daughter Heather wanders around aimlessly and George Martin gets a quick shot as percussionist. George Harrison and Billy Preston are both smiling and bobbing along, clearly enjoying this exercise, while Ringo appears to be joining in only because his performance is required. When this ad lib rendition falls apart, the segment ends with John's overdubbed phrase "That was 'Can You Dig It' by Georgie Wood" from January 24th while Ringo appears to fall backwards off of his drum stool.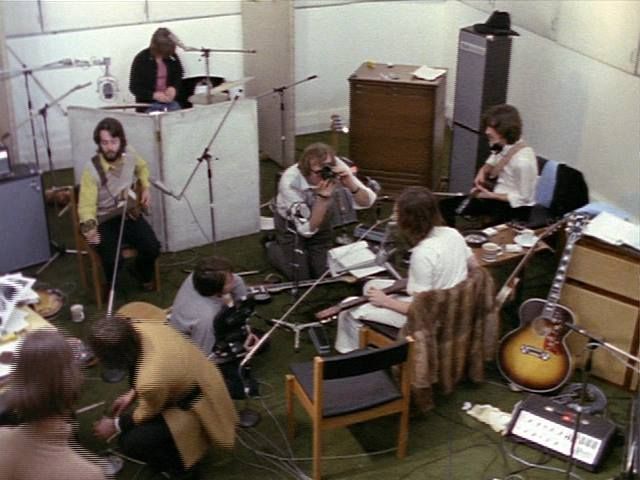 The Beatles at Apple Studios, circa January 24th, 1969
Conclusion
As mentioned above, "Dig It" was featured on the "Let It Be" album primarily because of its inclusion in the accompanying film. While Glyn Johns intended to feature this improvisation as a four minute song on his proposed versions of the "Get Back" album, and with Paul possibly suggesting it as the b-side to a "Maxwell's Silver Hammer" single, it ended up relegated to becoming only a "link track" for the released "Let It Be" album produced by Phil Spector.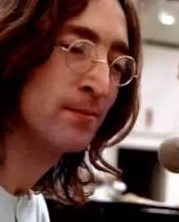 Since it does make for an interesting segue between the songs "I Me Mine" and "Let It Be" on the soundtrack album, it can probably be agreed that this was the best place for "Dig It" after all. It stands as convincing evidence that, contrary to popular opinion, The Beatles really did enjoy themselves during the "Get Back / Let It Be" project...some of the time, at least!
Song Summary

"Dig It"
Written by: John Lennon / Paul McCartney / George Harrison / Ringo Starkey
Song Written: January 24 & 26, 1969
Song Recorded: January 26, 1969
First US Release Date: May 18, 1970 First US Album Release: Apple #AR-34001 "Let It Be"
British Album Release: Apple #PCS 7096 "Let It Be"
US Single Release: n/a
Highest Chart Position: n/a
Length: :51
Key: F major
Producer: George Martin, Phil Spector
Engineers: Glyn Johns, Neil Richmond
Instrumentation (most likely):
John Lennon - Lead Vocals, Bass (1961 Fender Bass VI)
Paul McCartney - Piano (Bluthner Model One Concert Grand)
George Harrison - Lead Guitar (1968 Fender Rosewood Telecaster)
Ringo Starr - Drums (1968 Ludwig Hollywood Maple)
Billy Preston - Organ (Hammond RT-3 w/ Leslie 145 cabinet)
George Martin - shaker
Written and compiled by Dave Rybaczewski
Glyn Johns and The Beatles in the control room of Apple Studios, circa January 1969.
IF YOU WOULD LIKE TO MAKE A DONATION TO KEEP THIS WEBSITE UP AND RUNNING, PLEASE CLICK BELOW!
Sign Up Below for our MONTHLY BEATLES TRIVIA QUIZ!