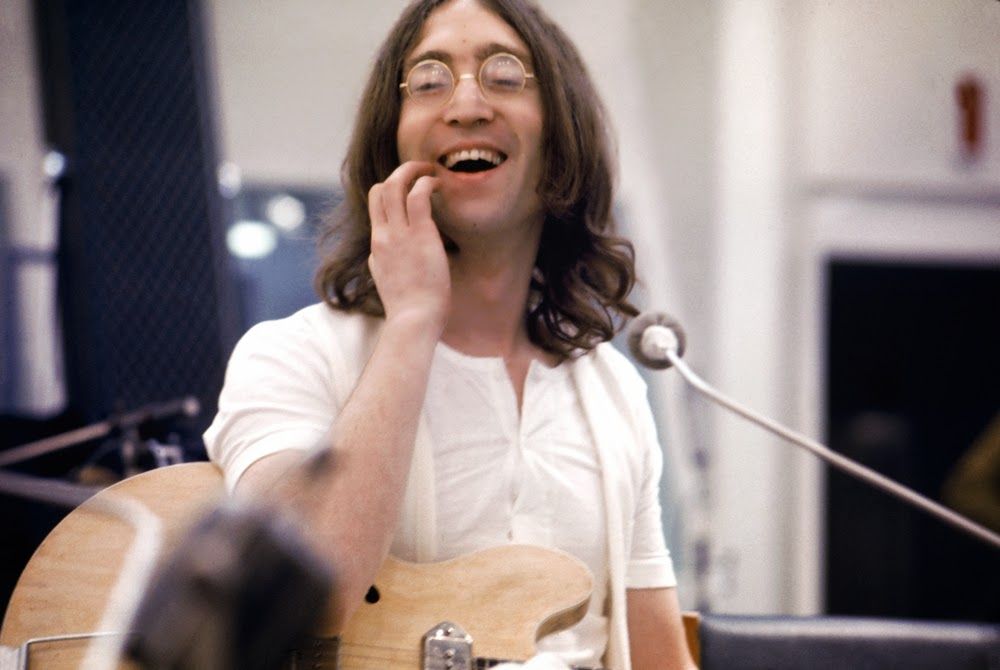 "MAGGIE MAE"
(P. D. arr. Lennon – McCartney – Harrison - Starkey)
Having just poured out his heart and soul composing a plethora of songs for their adventurous self-titled album known as the "White Album," John Lennon appeared to be in a jam. Paul was eager to quickly move on to the next Beatles project. Only six weeks after their long-awaited double-album follow-up to "Sgt. Pepper" was released, the band was ushered into rehearsals for what became the "Let It Be" film and soundtrack album. Naturally, some new songs were needed.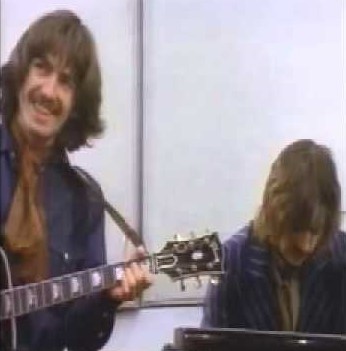 McCartney never seemed to be lacking for new material. He had many already up his sleeve by January 2nd, 1969, the first day of rehearsals. John brought in a couple by necessity as well but was nowhere near as prepared as Paul. Even George eclipsed John with proposed song ideas, and Ringo also had three new unfinished songs that he presented during this month.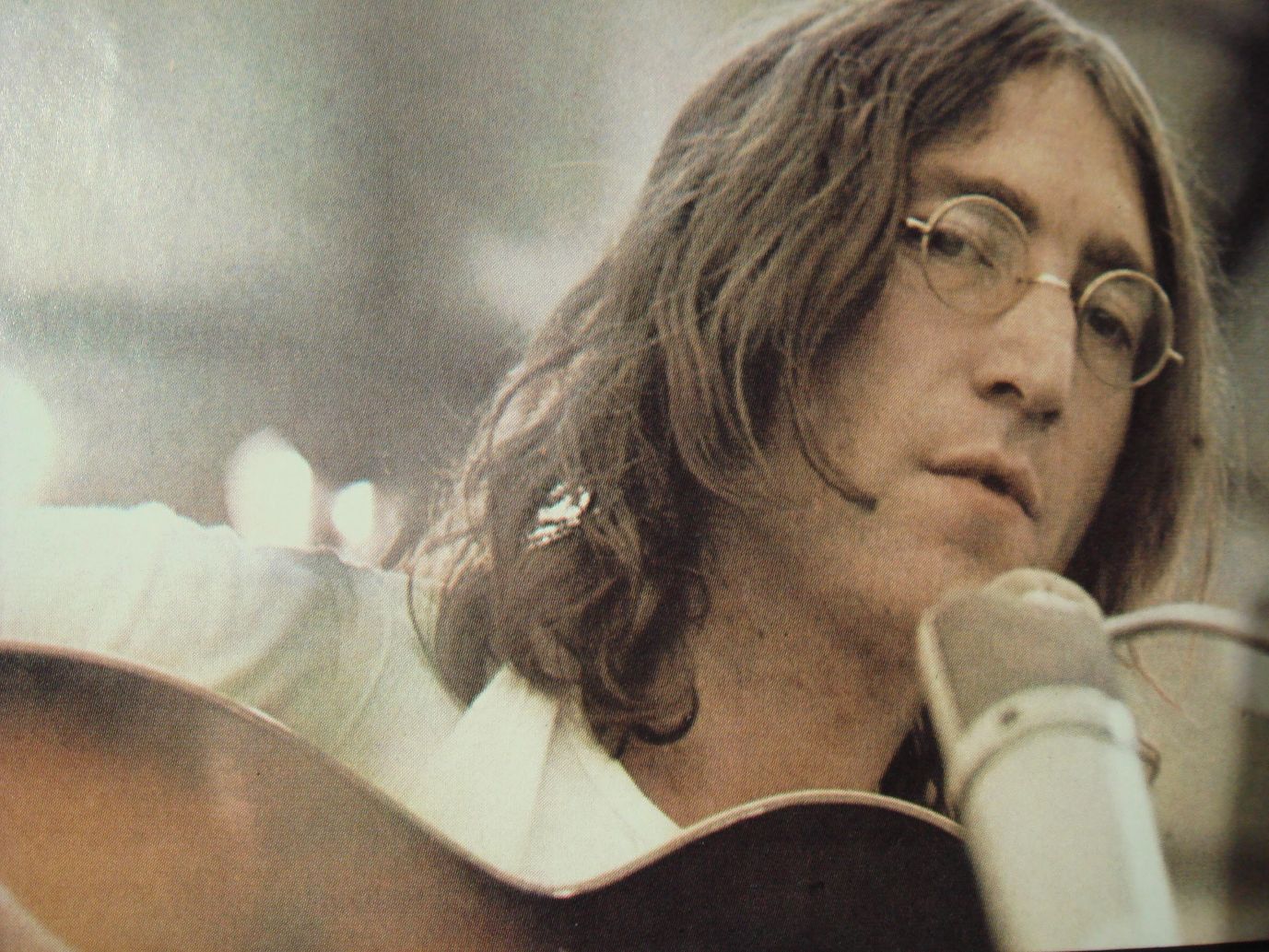 Caught in a pinch, John thought to resurrect some old abandoned ideas as well as to dredge up one particular ditty from his childhood that he seriously wanted to include in the project. This song, with origins that date back to the early 1800's, was titled "Maggie Mae." A Beatles performance of the song may not have materialized in the way he originally intended, but it did at least gain inclusion on the release in a truncated form at his insistence.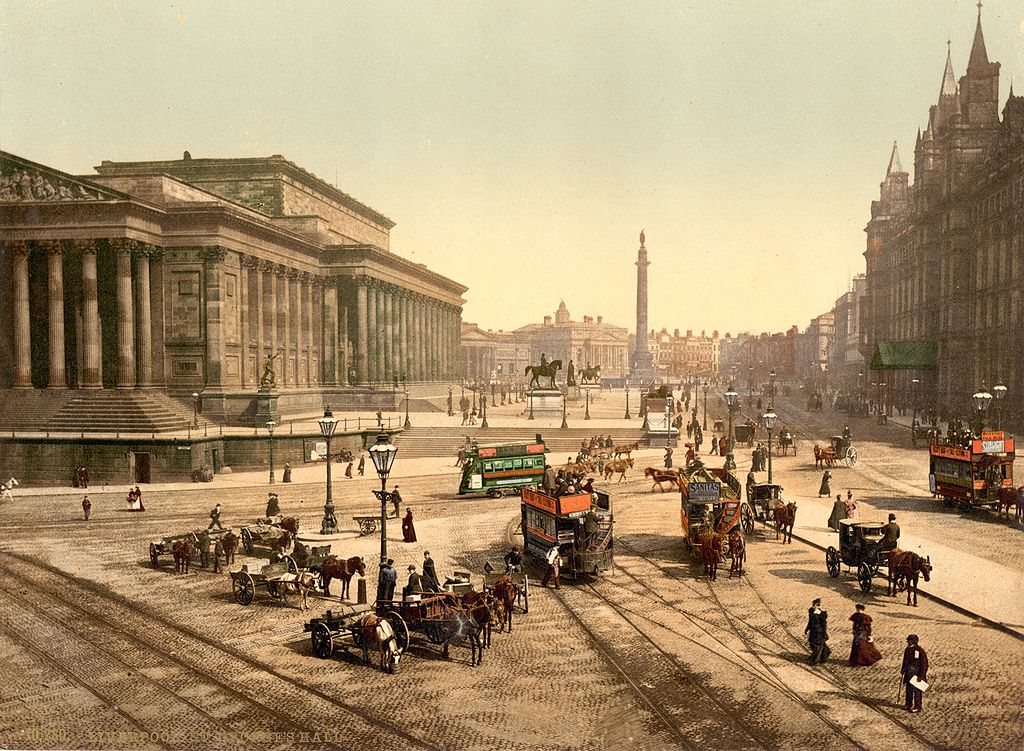 Lime Street, Liverpool, England, circa the 1890's
Songwriting History


"Oh, my charming Nellie Ray / they have taken you away /
you have gone to Van Dieman's cruel shore /
For you've skinned so many tailors / and you've robbed so many sailors /
that we'll look for you in Peter Street no more"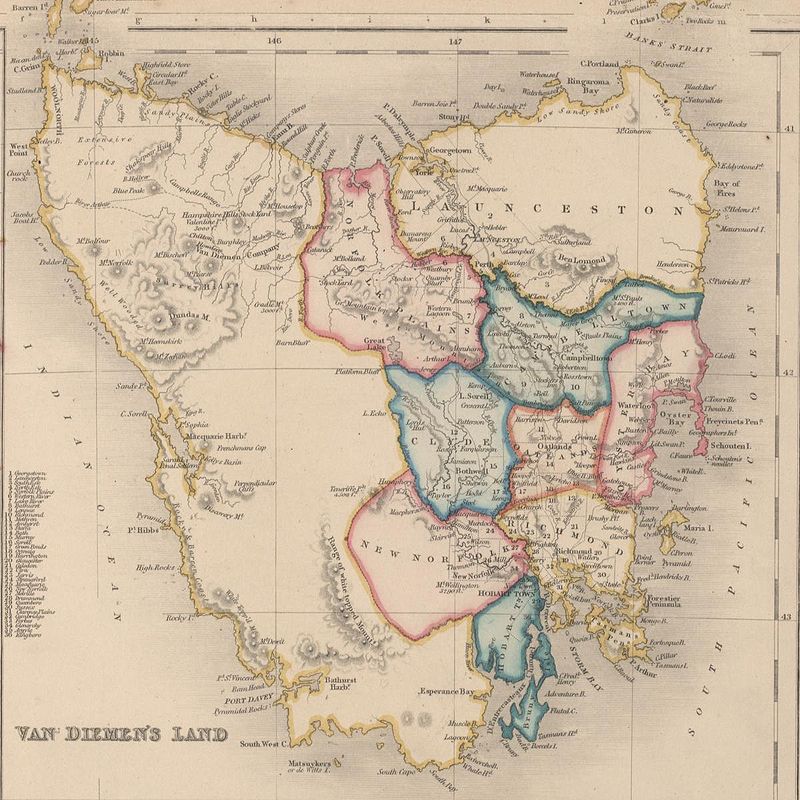 Above is the earliest known lyric to a traditional Liverpool folk song that is known to have dated back to the early 1800's, about an actual prostitute and thief named Nellie Ray. Mention of this song is found in the diary of Charles Picknell, a man who sailed on a ship in 1830 that transported convicted female criminals to Van Dieman's Land, later named Tasmania, to serve out their sentences. Apparently, Nellie Ray was the name of a prostitute and thief who was on that ship and had been found guilty of seducing and robbing sailors who had just returned from sea. She would peruse "Peter Street," an actual street in Liverpool, England, to find her victims.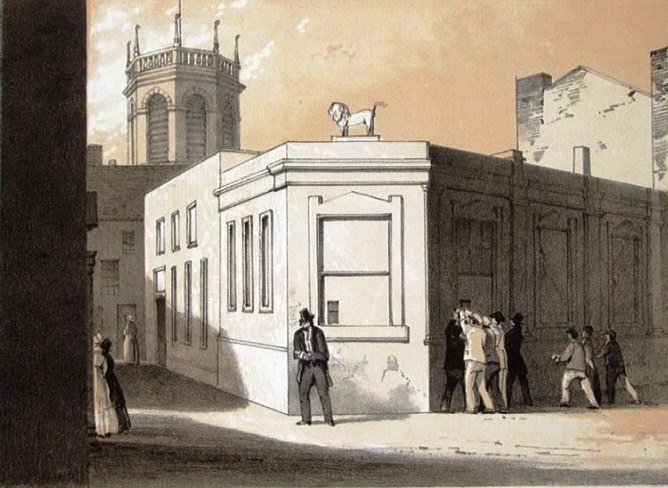 As history reveals, sailors returning to Liverpool from their stint at sea (Liverpool being a seaport town) would go to the Liverpool Sailor's Home in Canning Place to be paid. After possibly many lonely months at sea, this area would be frequented by prostitutes who would lure them into indiscretions in order to take their money and, if possible, their possessions and clothes. The plan was, after the men were exhausted and asleep, to take their clothes and possessions and pawn them for whatever they could get. Once notorious for this crime, they would inevitably be caught and convicted.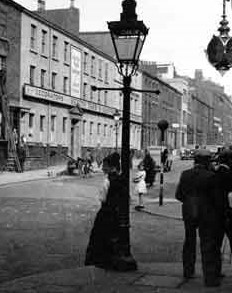 In the early 1800's these convicted women would many times be relocated to penal colonies from where, after their time had been served, they wouldn't have the financial means to return home. This gave rise to the lyrics of this traditional folk song about the perpetrators not being able to "walk down Lime Street anymore," another Liverpool street that appeared in various later versions of the tune.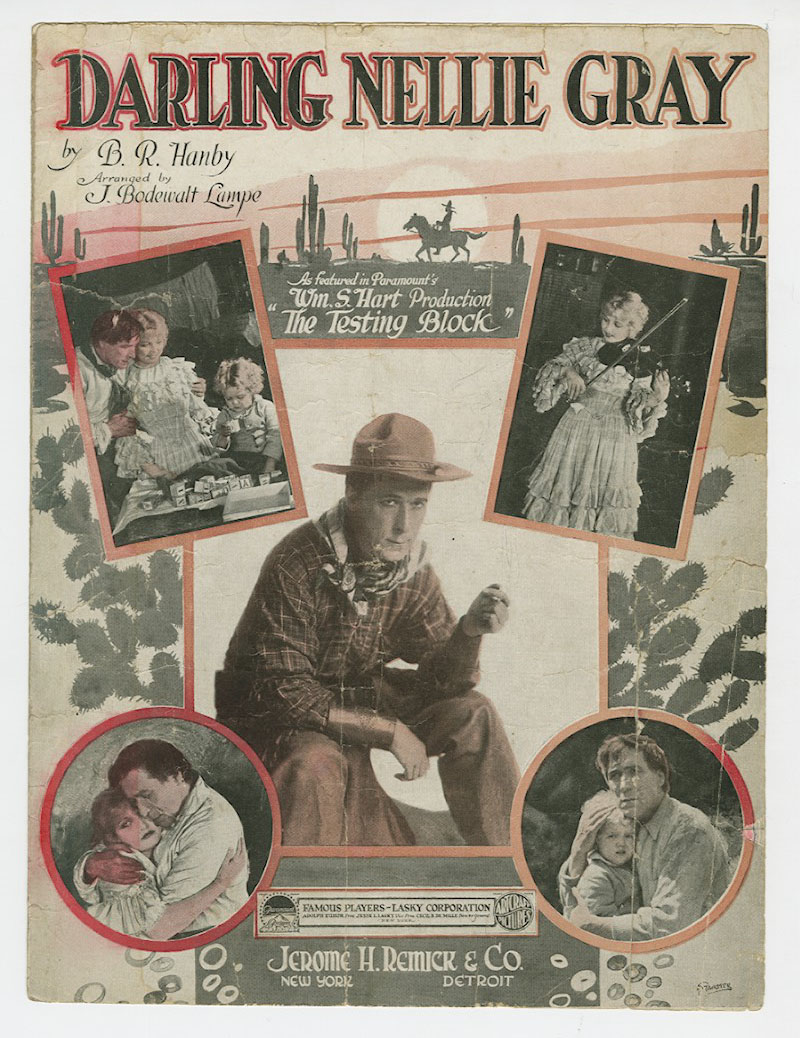 There are, in fact, many variations of this Liverpudlian folk song, some taking on presumed origination in other localities. For instance, there is a similar documented song about the slave trade that has a claim of being written by Benjamin Hanby in 1856 titled "Darling Nellie Gray." The lyrics, while similar in phrasing and meter to those detailed above, speak of an African-American woman who had been taken away from her lover to become a slave, both of them being reunited in heaven after their deaths. Apparently, this song was an adaptation of the original "Nellie Gray" song that originated in Liverpool as mentioned above.

However, John Lennon was undoubtedly oblivious to all of this, as were the rest of The Beatles!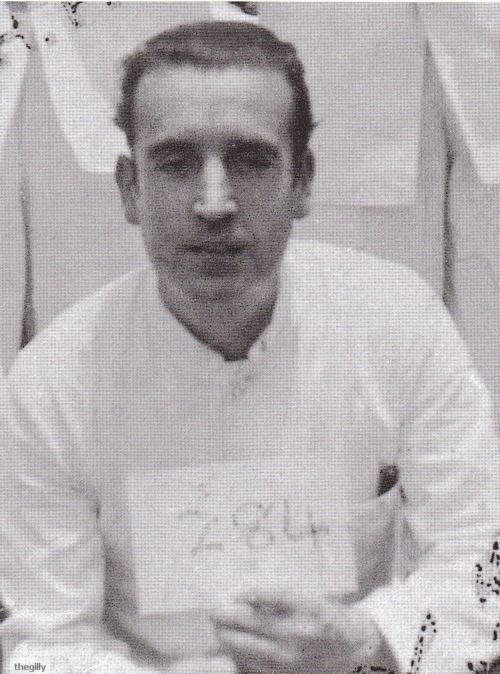 This traditional Liverpool folk song, which became "popular among seaman all over the world" under the name "Maggie May," according to the "Penguin Australian Song Book," worked its way to becoming near and dear to John Lennon's heart due to it being a staple in Liverpool, his home town. This being a seaport town, and his father Alfred Lennon being a seaman by trade, the familiar version of "Maggie May" in the late 1950's tells of a prostitute who robs a "homeward bounder," a sailor who just returned from his hired stint at sea, taking his money and belongings and then being found guilty by "the judge."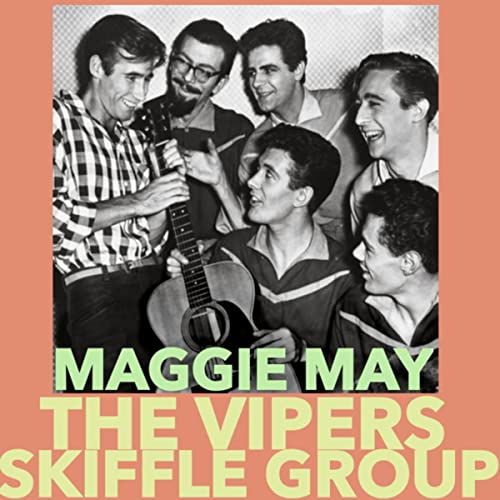 John would have become familiar with the song, no doubt, because of its popularity as a skiffle song recorded in 1957 by The Vipers Skiffle Group, "Maggie May" being the b-side of their British Top 10 hit "Cumberland Gap." "Maggie May" was banned from radio play by the BBC because of its suggestive lyrics, despite attempts at cleaning up the words somewhat. Interestingly, this recording of "Maggie May" was produced by George Martin, future Beatles producer. John Lennon loved the new skiffle craze that became quite popular in Britain in the later 1950's, undoubtedly because of how inexpensive it was to acquire skiffle instruments (washboard, mail order acoustic guitars, "tea chest bass") as opposed to instruments used in rock 'n' roll, which was also sweeping the nation at that time. When John formed his own skiffle group "The Quarrymen" in 1957, he incorporated "Maggie May" into their repertoire, it lasting through 1958 and into 1959 after Paul had joined the group. Interestingly enough, Ringo was also performing the song in his band "The Eddie Clayton Skiffle Group" in 1957. The lyrics to The Vipers Skiffle Group version of the song were as follows:
"Oh, Maggie, Maggie May / they have taken her away /
and she'll never walk down Lime Street anymore /
Well, that judge he guilty found her / for robin' a homeward bounder /
you dirty robbin' no good, Maggie May /
Now I was paid off at the Pool / in the port of Liverpool /
well, three pound ten a week that was my pay /
With a pocket full of tin / I was very soon taken in /
by a gal with the name of Maggie May"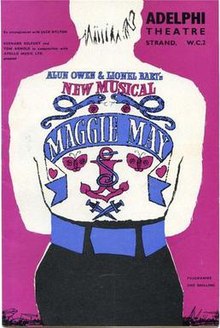 The Beatles also became acquainted with a 1964 Lionel Bart musical entitled "Maggie May," which was a popular Novello Award-winning British production that dealt with trade union ethics and disputes among Irish-Catholic dockers in Liverpool. The plot of the musical centered around prostitute Margaret Mary Duffey and her sailor sweetheart. An altered version of the traditional folk song was featured in the production under the name "Maggie, Maggie May," which was also popularized by Judy Garland, who released her version of the song on her 1964 "Maggie May" EP. "Maggie, Maggie May," as featured in the Lionel Bart musical, includes the following lyrics:
"Oh, Maggie, Maggie May / whose been giving it away /
and it's me you'll soon be adding to the score /
Oh, with you is so sublime / I'll pay double-overtime /
and you'll never walk down Lime Street anymore"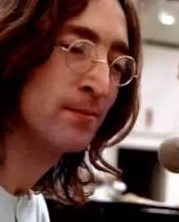 With all of this in mind, it was inevitable that "Maggie May" would be among the songs The Beatles would recall and run-through during their extensive January 1969 rehearsals while the cameras and tapes were rolling. In fact, John apparently felt strongly enough about including this legendary song in their current project that they ran through it on certain occasions. Lennon wanted to film and record it officially on January 31st, 1969, the designated final day of the project, but the opportunity never materialized.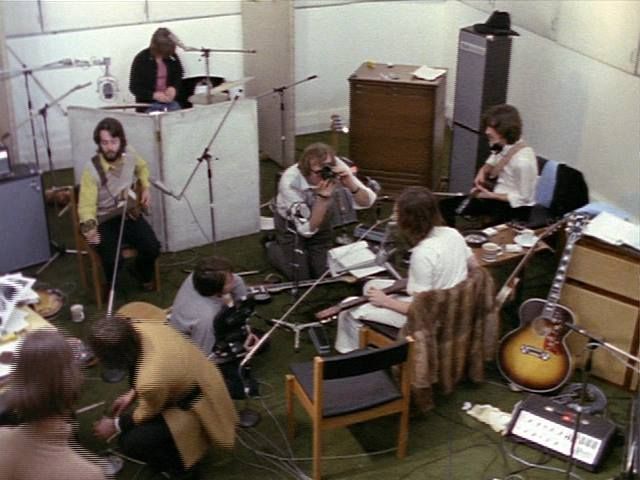 The Beatles in Apple Studios, January 24th, 1969
Recording History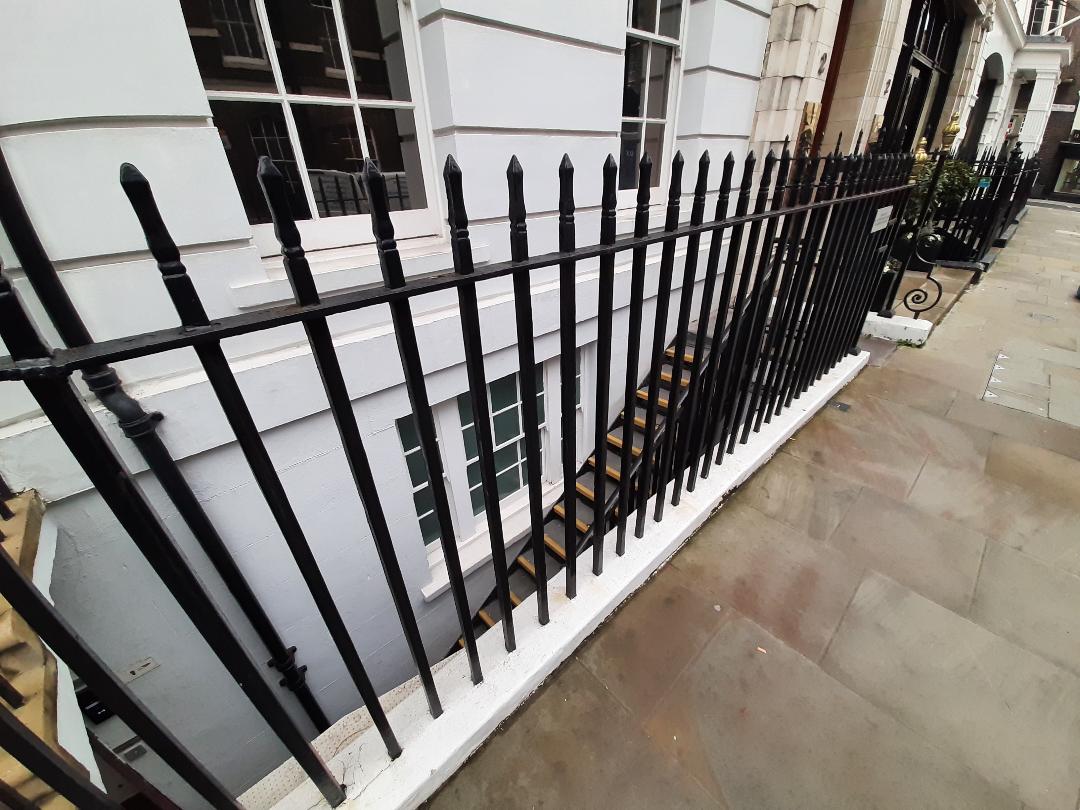 On January 24th, 1969, The Beatles convened in their basement studio at Apple Headquarters at 3 Savile Row, London to work on new compositions earmarked for inclusion in the "Get Back / Let It Be" project. They rehearsed both "Get Back" and "Two Of Us" extensively so as to solidify their arrangements but, as usual, they were easily distracted and regularly jammed other songs, old and new.


While rehearsing their newly decided acoustic guitar arrangement of Paul's song "Two Of Us," John three times decided to break the tedium by leading the group through a favorite of his from The Quarrymen days, the skiffle song "Maggie May." With both John and Paul on acoustic guitars, George on his newly-acquired Rosewood Fender Telecaster and Ringo on drums, this song was a natural to break the tension, John having played the song on acoustic guitar using banjo chords back in the skiffle days.


The first ad-lib rendition lasted nearly a minute long, two choruses and one verse being included regardless of them not remembering the lyrics to the verse after "Two pound ten a week, that was my pay." After flubbing through the remainder of the bridge, they repeated the chorus a second time, Paul then exclaiming "take it, Maggie!" before he segues the song into "Fancy My Chances With You," an early Lennon / McCartney composition that was never developed into a Beatles song. An edited version of this impromptu performance, excluding the bridge of "Maggie Mae," was featured in the "Fly On The Wall" bonus disc that was included with the "Let It Be...Naked" album of 2003 as well as on various 2021 Anniversary editions of the "Let It Be" album.



After a second version of "Maggie Mae" was attempted that lasted just over ten seconds between later takes of "Two Of Us," it surfaced once again a little later. With Glyn Johns rolling the tapes with the intention of capturing an acceptable performance of "Two Of Us," John started off "Maggie Mae" once again, this slightly slower version allowing the song to breathe a little more than the Vipers Skiffle Group version that it was based on. Wisely, the song fell apart precisely at the point where John forgot the words to the song, this rendition lasting 39 seconds. True to its Liverpudlian origin, John and Paul sang the song in an appropriately strong 'scouse' accent. Since this was captured on eight-track tape, it was easily remembered by Lennon as an interesting highlight to the fun had during this January project.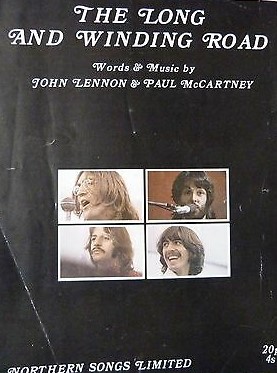 John apparently felt strongly enough about including "Maggie Mae" in this project that on January 31st, 1969, the very last designated day of recording for what became the "Let It Be" film and album, he wanted to capture a proper version of The Beatles performing the song. After the first filmed version of the song "Let It Be" was cut short because of Paul continuously popping his microphone on the word "be," John states, "Poppin's in man. I'll never get 'Maggie Mae' done if it goes on like this!" The three main songs to be recorded on this day were all Paul's, these being "Let It Be," "Two Of Us" and "The Long And Winding Road." John apparently also wanted to squeeze in "Maggie Mae" but, since it took so long to perfect these three songs, either exhaustion or boredom took over once they were in the can. After they finally nailed all three of Paul's compositions, John exclaimed "OH, YES!" and left for the day, relieved that the project had finally come to a close, apparently forgetting his intention of nailing down an official version of "Maggie Mae."


By March 10th, 1969, producer Glyn Johns was given the task of assembling the next Beatles album from the January sessions. Starting from that Monday, Johns worked each day at Olympic Sound Studios through Thursday, March 13th, isolating what he considered the best Beatles performances from all of these session tapes. On this Thursday, he discovered that the third quick version of "Maggie Mae" recorded between takes of "Two Of Us" would make a nice link track for the proposed album, which was tentatively titled "Get Back" in conjunction with the single that was to be released in April. Therefore Johns, with George Martin possibly present, created a stereo mix of "Maggie Mae" for inclusion on the proposed album.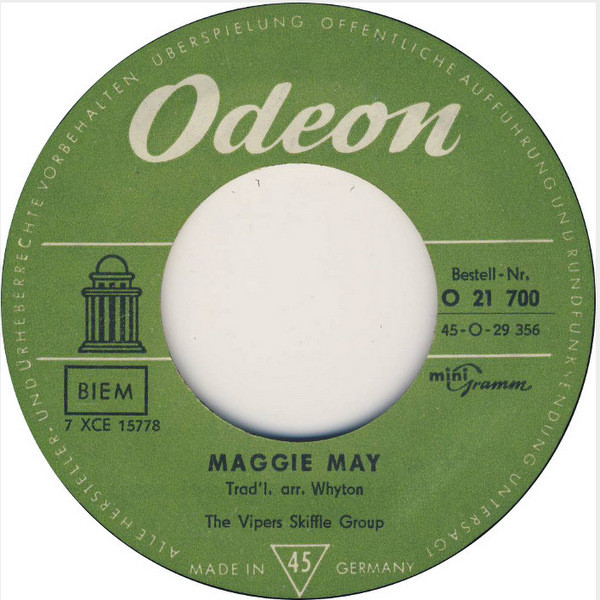 This "Get Back" album was finalized at Olympic Sound Studios on May 28th, 1969, with George Harrison present, as the master tape banding and compilation took place on this day. Appropriately, "Maggie Mae," which was spelled differently than "Maggie May" as on the Vipers Skiffle Group's record for some unknown reason, was sequenced on side two directly after "Two Of Us," although the entire album was then put on hold for the time being.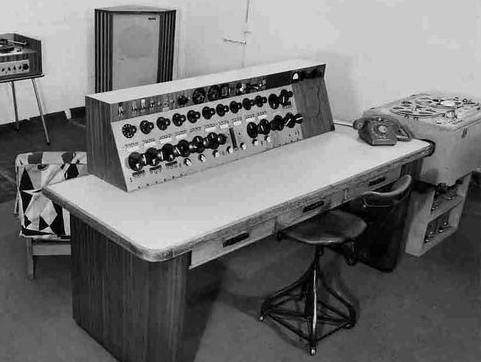 With the January 1969 project now being prepared as a movie to be released sometime in 1970, Glyn Johns was given another crack at assembling what would now be considered the soundtrack album of the film. He entered Olympic Sound Studios on January 5th, 1970 to perform some last minute stereo mixes and then to put together the album's running order, the project still being referred to as "Get Back." He once again placed the same mix of "Maggie Mae" on side two directly following "Two Of Us." As it turned out, this proposed album was also delayed, one reason being that John Lennon objected to Glyn Johns' request to be listed as producer.


By mid-March 1970, with the film being prepared for release, legendary producer Phil Spector was hired to assemble and re-produce what now was titled the "Let It Be" soundtrack album. On March 26th, 1970, he entered Room 4 of EMI Studios to create yet another stereo mix of "Maggie Mae," this being a simple remix of the same take that Glyn John's had used back on March 10th, 1969. It only took Phil Spector two attempts at getting a proper stereo mix of this 39 second track, engineers Peter Bown and Roger Ferris assisting. This has become the official Beatles version of the song we've known ever since.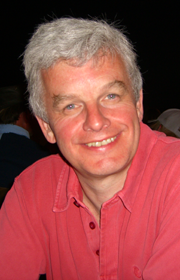 Sometime in 2003, after Paul had requested that a Phil Spector-less version of the "Let It Be" album be produced and released, an engineering team assembled at Abbey Road Studios to create the "Let It Be...Naked" album. While "Maggie Mae" did not earn a place in the official running order of this album, the first Beatles ad-lib rendition of the song was included on the 22-minute "Fly On The Wall" bonus disc that was compiled and edited by Kevin Howlett and Brian Thompson. The first and second choruses of the song were edited together and then allowed to run into an impromptu performance of the early Lennon / McCartney composition "Fancy My Chances With You."
Sometime in 2021,
Giles Martin
and engineer Sam Okell returned to the master tapes of "Maggie Mae" to create a new mix for inclusion on an Anniversary version of the "Let It Be" album available in various editions. They also created a new mono mix of the above mentioned "Fancy My Chances With You" version of the song as recorded on January 24th, 1969 at Apple Studios in between recordings of "Two Of Us," as well as remastering the version included on Glyn Johns' aborted "Get Back" album of 1969.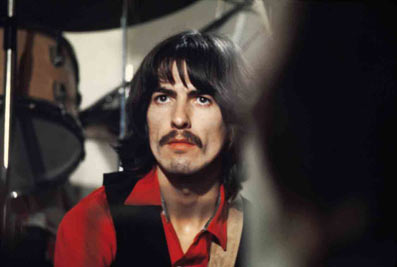 This brief rendition of "Maggie Mae" has the aborted structure 'chorus / verse' (or ab). If The Beatles had performed the entire song, we would have seen a continued repetition between choruses and verses, but this impromptu version didn't get as far as they would have liked had John remembered more of the lyrics on the fly.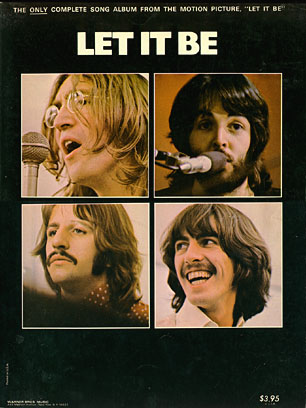 After an introductory acoustic guitar strum from John, his band-mates jump in immediately, knowing that he wanted to reprise the song as they had done twice before that day. The standard eight-measure chorus has John on acoustic guitar and lead vocal, Paul on acoustic guitar and harmony vocal, George playing some ad-lib picking on electric guitar, and Ringo playing a standard swing beat on drums while riding on his hi-hat. At the end of the chorus, when it appears that the song might conclude there, Ringo offers up a small drum fill and cymbal crash.


As John insists on attempting the eight-measure verse that follows by singing lead and continuing his guitar strumming, Ringo acquiesces by tapping out some beats on his cymbals. At the conclusion of the first measure, both Paul and George respond also by plucking on their guitars. On the third measure, since Paul doesn't remember the words, he contributes a backing "aaah" melody line to compliment John's lead vocal. At this point, Lennon has to acknowledge that his memory is giving out and stops playing and singing entirely, leaving Paul, George and Ringo to end the song as gracefully as possible.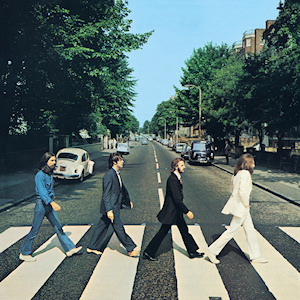 This results in the verse being only four measures in length, the final phrase "two pound ten a week, that was my pay" becoming the final word but leaving the story hanging in the air. As the needle on the record then ran to the run-out groove (the tone arm possibly returning to its stand), the listener was left wondering why The Beatles wouldn't have brought this entertaining story to a conclusion. But then again, fans of the group were getting used to just this sort of thing, the hidden track "Her Majesty" from their most recent "Abbey Road" album being a prime example.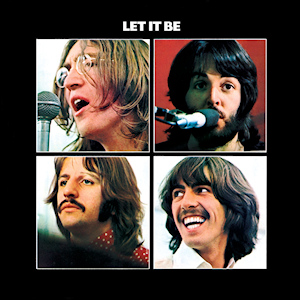 American Releases
"Maggie Mae" was released in the US on the "Let It Be" soundtrack album on May 18th, 1970. Instead of the song following "Two Of Us" as it had on both of Glyn Johns' proposed "Get Back" albums, Phil Spector sequenced "Maggie Mae" immediately after the song "Let It Be," which substantially changed the contemplative calming mood of the previous song and ended the album's first side with an alarming abruptness. The album was distributed in a gate-fold jacket in America, as opposed to the box set with photo book that was released in the UK. It spent four weeks in the top spot of the Billboard album chart and has sold well over four million copies in America alone. Interestingly, initial pressings of the album credit the song on the label only as "(P.D.)" for public domain, whereas later pressings credit the band members for the arrangement as "(P.D. arr. Lennon; McCartney; Harrison; Starkey).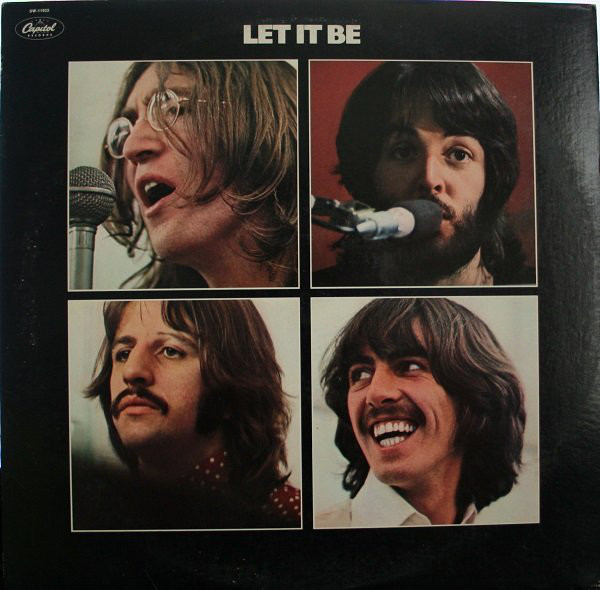 Despite having a red Apple Records label, "Let It Be" was distributed by United Artists Records upon initial release, although it eventually was dropped by the label's roster a few years later. While Capitol kept all other US Beatles albums in print throughout the 70's, "Let It Be" was the only LP from the group that wasn't legitimately available for a number of years. This was rectified in 1978, however, when Capitol Records purchased the UA catalog and re-released the "Let It Be" album once again, this time in a standard single sleeve cover. The album first appeared on compact disc on October 10th, 1987, and then as a remastered CD on September 9th, 2009.

A newly mixed vinyl and CD edition of the album was then released on October 15th, 2021, as well as a special edition picture disc

.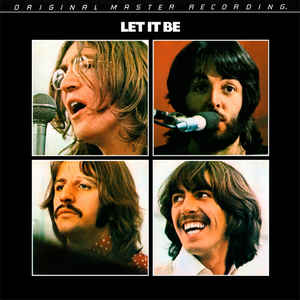 In November of 1986, the "Let It Be" soundtrack album was also made available as an "
Original Master Recording
" release by Mobile Fidelity Sound Lab. Their practice was to prepare a new master utilizing half-speed mastering technology from the original master tapes, in this case using what was referred to therein as a "corrected copy tape." The album was issued in both a single sleeve and gatefold cover, the single sleeve cover being the rarest.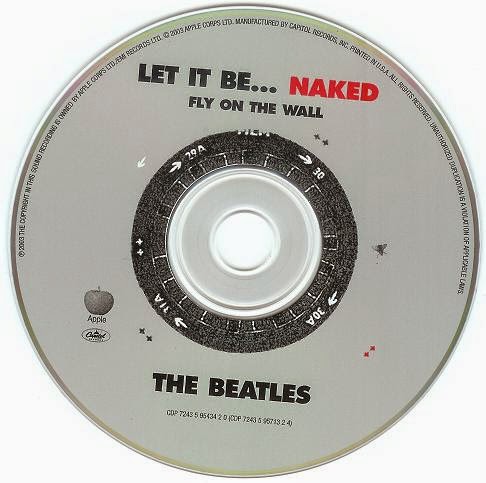 November 17th, 2003 was the release date for "Let It Be...Naked," a project proposed by Paul McCartney to strip away all overdubs, the most noteworthy being Phil Spector's orchestration, to present the material as they originally intended. A bonus disc was included with this release entitled "Fly On The Wall," an edited section of The Beatles' first attempt at "Maggie Mae" on January 24th, 1969 being included therein.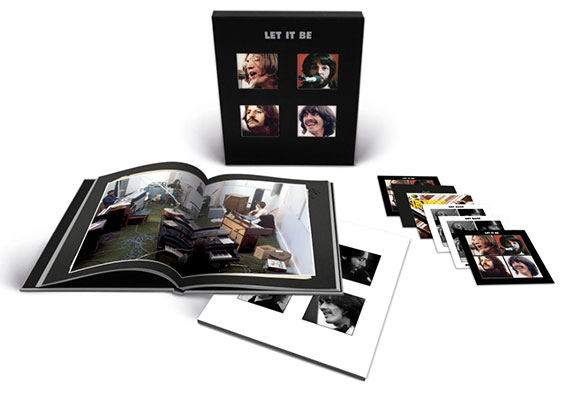 On October 15th, 2021, various editions of the "Let It Be" album
were released that feature interesting versions of "Maggie Mae." The "Deluxe" 2CD set features the newly remixed Giles Martin version of the song as well as the group's first impromptu rendition of the song as recorded on January 24th, 1969 that quickly transformed into their original song "Fancy My Chances With You." Both the "
Super Deluxe
" 5CD + Blu-ray edition and the "Super Deluxe" 4LP + 1 12" EP edition also contain the song as it originally appeared on Glyn Johns' aborted 1969 "Get Back" album
.
Live Performances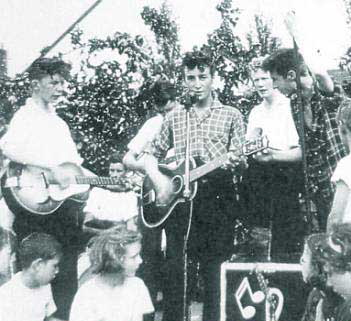 As mentioned above, "Maggie Mae" is on a short list of Beatles songs that have been performed by members of the group before the band was formed. On July 1957, John's skiffle group "The Quarrymen" played at the Woolton Parish Church Garden Fete in the afternoon and the Grand Dance that evening. As Kevin Howlett writes in the "Track By Track" section of the Anniversary "Let It Be" book, "A report in the 'Liverpool Weekly News mentioned some of the songs played by The Quarrymen on that day, including 'Maggie May." As history reveals, this was the very day that Paul was introduced to John through mutual friend Ivan Vaughan, McCartney soon after joining the group and continuing to perform the song at various engagements through 1959 as the group adjusted and transformed into more of a rock 'n' roll combo.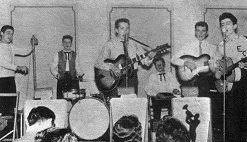 Coincidentally, Ringo was a member of the skiffle group "The Eddie Clayton Skiffle Group" who also performed "Maggie May" in their repertoire in 1957, their first public performance being at a dance held in the Labour Club in Peel Street, Dingle. "We had no idea you had to keep the same tempo all the way through," Ringo remembered. "We used to start off performing 'Maggie May' at the right tempo and end up like an express train, we were all so excited. People had to dance to this!" This band continued to play several prestigious local bookings before the British skiffle craze faded in early 1958, rock 'n' roll music then taking full hold in the UK.
Neither The Beatles nor any individual Beatle has ever dared to include "Maggie Mae" in their concert set lists. However, Paul made a cameo in the 2017 Johnny Depp film "Pirates Of The Caribean: Dead Men Tell No Tales" that is of note here. McCartney appears in a prison scene in the role of "Uncle Jack," Captain Jack Sparrow's paternal uncle. As Johnny Depp's character approaches "Uncle Jack" in his prison cell, Paul's character is singing the traditional Liverpudlian folk song "Maggie Mae." We can clearly hear him singing "...the judge, he guilty found her / robbing the homeward bounderrrrrr..." before his dialog with Captain Jack Sparrow commences. Paul finishes his conversation with Captain Jack Sparrow by stating, "Oh, if they disembowel you, ask for Victor. He's got the softest hands!...And mention my name. They won't cut your feet off!"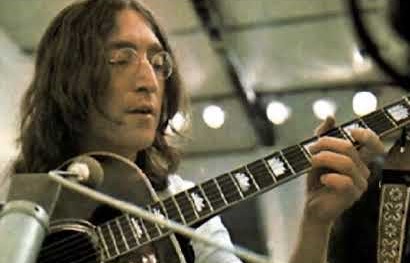 Conclusion
For those who insist that the "Get Back / Let It Be" project was the worst experience of The Beatles' career, and that they were miserable and at each others throats the whole time, I offer the following as evidence to the contrary. They were enjoying their experience this month so much that they couldn't resist running through an endless list of oldies, most of them non-originals, that they admired at the time or that they grew up with. While there were admittedly some tense moments, even to the point of George temporarily quitting The Beatles, no one can tell me they weren't having any fun at all that January.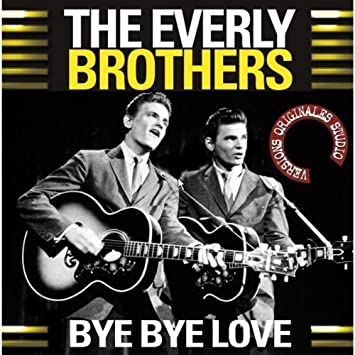 While it had become common practice for The Beatles to blow off some steam in the studio by running through an oldie or two, the looser atmosphere at Twickenham Film Studios, and especially at their more comfortable Apple Studios, habitually led to them busking out any song that popped into any one of their heads at any given time. Within this framework came ad-lib renditions of "Bye Bye Love," "Shake Rattle And Roll," "Tracks Of My Tears," "Not Fade Away," "Rip It Up," "Blue Suede Shoes," "You Really Got A Hold On Me," "Besame Mucho," "The Walk," "Lawdy Miss Clawdy" and many, many others.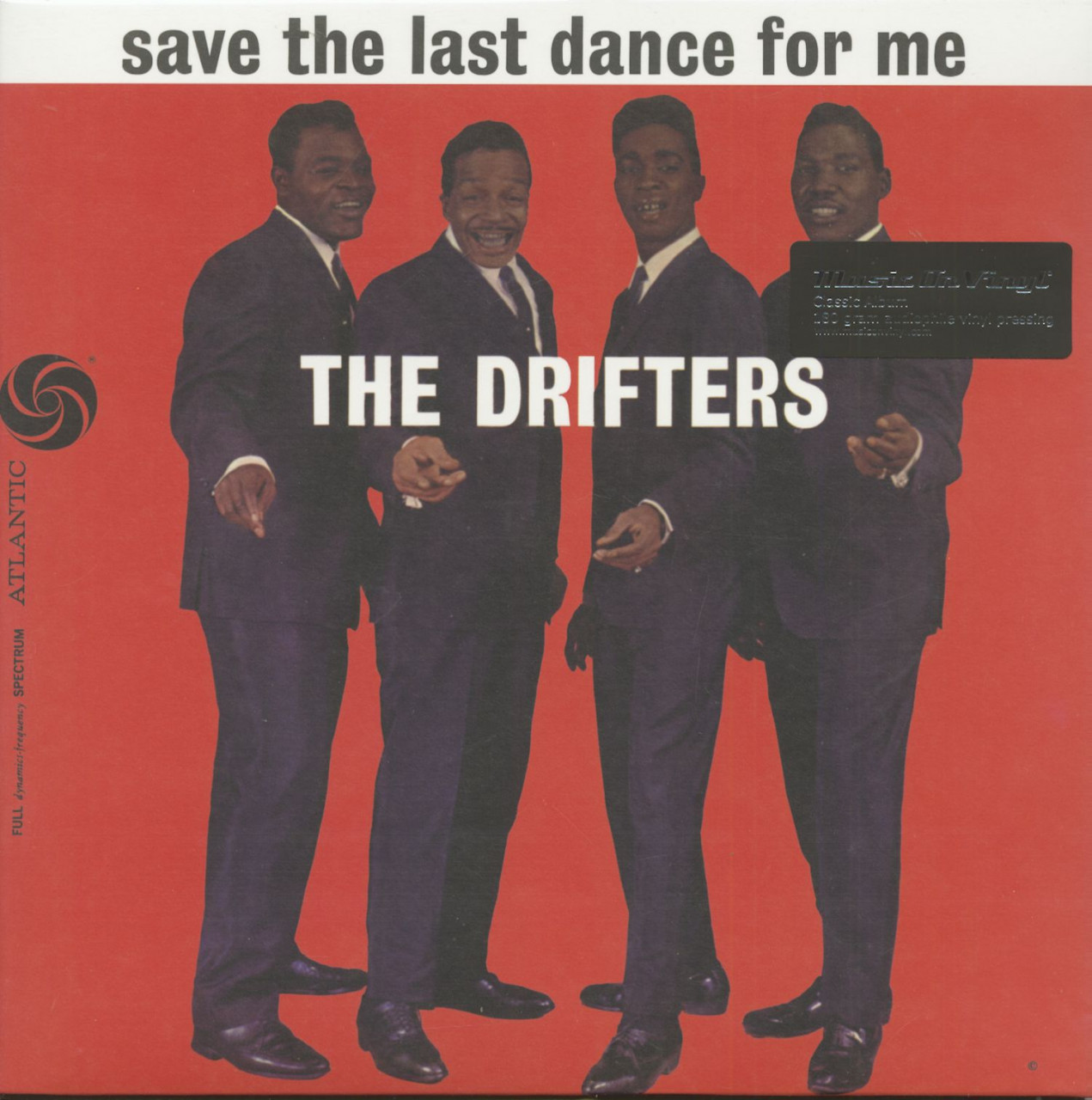 Producer Glyn Johns recognized the fun they were having during these sessions. Therefore, when initially given the responsibility to put together a new Beatles album from these sessions, he included their rendition of The Drifters' hit "Save The Last Dance For Me," as well as their aborted run-through of "Maggie Mae." Roadie Mal Evans, when describing the soon-to-be-released "Get Back" album in the July 1969 edition of "The Beatles Book Monthly," described The Beatles' recording of "Maggie Mae" as "a brief reminder that we're all Mersey Beat Boys at heart. Sung with much Liverpool gusto. This is a riot!" Even Phil Spector, when ultimately given the job of putting together the soundtrack album for the "Let It Be" movie, thought to demonstrate the fun atmosphere of these sessions by including "Maggie Mae," as well as the impromptu jam "Dig It."

While "Maggie Mae" has earned the distinction of being the next-to-shortest song in their catalog (the winner being the 23-second "Her Majesty"), as well as being the final cover song they released during their career, it stands as testimony that The Beatles really did enjoy each other's company – even during January of 1969.
Song Summary

"Maggie Mae"
Written by: Public Domain arranged by John Lennon / Paul McCartney / George Harrison / Richard Starkey
Song Written: early 1800's through 1957
Song Recorded: January 24, 1969
First US Release Date: May, 18, 1970
First US Album Release: Apple #AR-34001 "Let It Be"
British Album Release: Apple #PCS 7096 "Let It Be"
US Single Release: n/a
Highest Chart Position: n/a
Length: :39
Key: G major
Producer: George Martin (Phil Spector)
Engineers: Glyn Johns, Neil Richmond
Instrumentation (most likely):
John Lennon - Lead Vocals, Acoustic Guitar (1964 Gibson J-160E)
Paul McCartney - Acoustic Guitar (1967 Martin D-28), backing vocals
George Harrison - Lead Guitar (1968 Fender Rosewood Telecaster)
Ringo Starr - Drums (1968 Ludwig Hollywood Maple)
Written and compiled by Dave Rybaczewski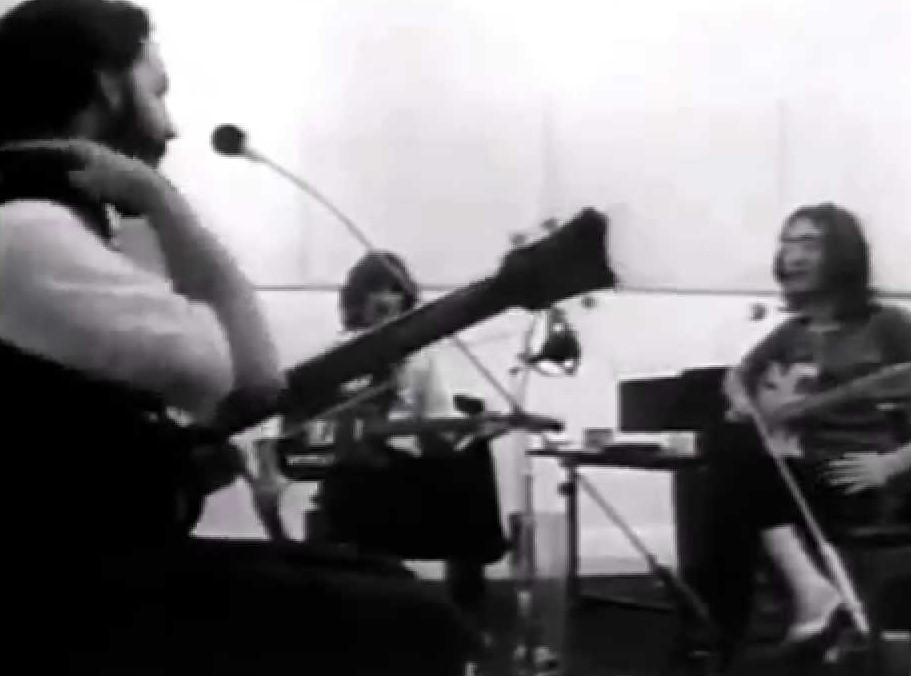 IF YOU WOULD LIKE TO MAKE A DONATION TO KEEP THIS WEBSITE UP AND RUNNING, PLEASE CLICK BELOW!
Sign Up Below for our MONTHLY BEATLES TRIVIA QUIZ!