Search by Keyword
Sign Up Below for our
MONTHLY BEATLES TRIVIA QUIZ!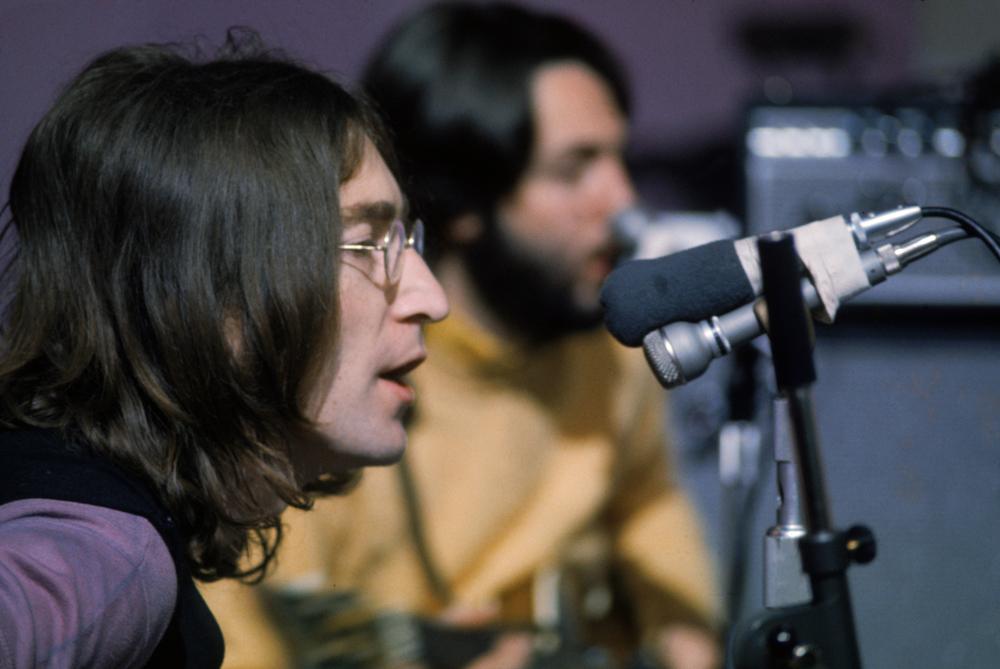 "I'VE GOT A FEELING"


(John Lennon – Paul McCartney)
The great "John Lennon and Paul McCartney" songwriting team saw its final appearance in the "Let It Be" track "I've Got A Feeling." While the "Lennon / McCartney" moniker was still in place throughout the rest of their career, by 1969 they had, for all intents and purposes, become individual songwriters. When examining their output for that final year, it's quite easy to determine who was the principle, if not sole, composer of each song, simply by identifying who sang the lead vocals.

This determination also makes it obvious that "I've Got A Feeling" was written by both of them since Paul sang lead on certain sections of the song and John sang lead elsewhere. Interviews and historic research bears this out to be a true assumption.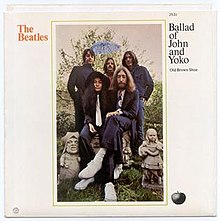 This is not to say that one never relied on the other for assistance in that final year. As Paul explained in his book "Many Years From Now" about their last days, "He knew he could always leave a couple of sentences out, come and see me and we knew we would always finish them. It was a guaranteed solution." This was the case with "The Ballad Of John And Yoko," for instance, while Paul many times helped solidify the arrangement on John's songs during the recording process, such as with "Come Together" and "Don't Let Me Down." So, in this sense, the songwriting partnership remained intact right until the end.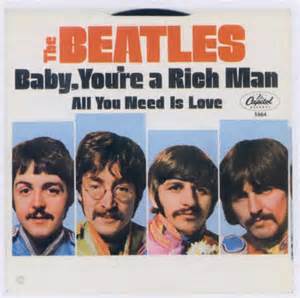 However, "I've Got A Feeling" was a composite of two individual songs, one Paul's and one John's, that was found to fit together perfectly. Their previous experiments of merging two compositions, such as with "A Day In The Life" and "Baby You're A Rich Man," was tried one last time in 1969, the result becoming what many refer to as their last true collaboration.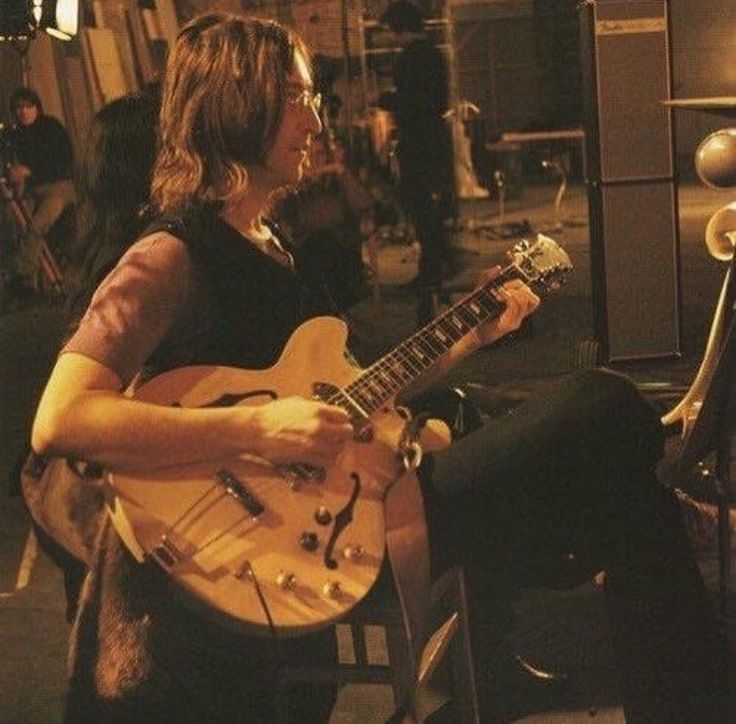 John Lennon at Twickenham Film Studios, circa January 1969
Songwriting History
On January 2nd, 1969, which was the first day of rehearsals at Twickenham Film Studios for what became the "Let It Be" movie and album, John ran through a bit of a song he had written entitled "Everybody Had A Hard Year." He stated on that day that he had started writing this the night before but, as we'll see below, this was simply not true.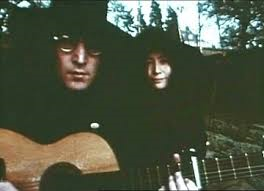 Throughout 1968, John and Yoko began a series of movies that they titled "Film #1," "Film #2" and so on. For instance, "Film #5" was an hour-long movie that consisted of a close-up of John's face shown slowly frame-by-frame of him going through various stages of smiling, while birds chirped in the background. "Rape: Film #6," which was broadcast on Austrian National Televison on March 31st, 1969, included a minute-long segment of John and Yoko that was filmed in the back garden of his Kenwood home in Weybridge, Surrey in December of 1968. They were singing a song in unison while John played a nylon-string guitar with a capo on the fifth fret. He was playing the chords of his song "Julia" using the same "travis-picking" style taught to him by Donovan in India. They sang the now-familiar lyrics:
"Everybody had a hard year / everybody had a good time /
everybody had the soft dream / everybody saw the sunshine"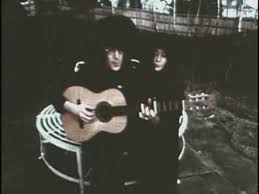 After the camera zoomed in on their faces, John says, "Surprise, surprise," and then they continued to repeat the same verse, changing out the third line to what sounds like "everybody saw the sentine." John even followed this up with four repeats of "oh yeah" as we've come to know on the finished song. He then continues instrumentally playing the "Julia" chords as the camera pans away. This film is evidence that John's portion of "I've Got A Feeling" existed in December of 1968.



John recorded an audio demo of "Everybody Had A Hard Year" shortly before this, presumably at his Kenwood home in early December of 1968, that has Lennon singing "everyone" instead of "everybody" in most instances. The lyrics appear somewhat ad-libbed at that time, lines such as "everyone had a facelift," "everyone put their feet up," "everyone got the boot in" and "everybody got the wrong time" all being heard in this demo.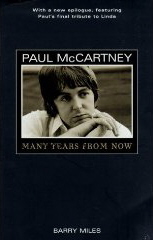 The next appearance of the song was on January 2nd, 1969 at Twickenham Film Studios. After Paul arrived that day, they ran through the full "I've Got A Feeling" arrangement twenty times, both Paul and John's contribution being woven together as we've come to know it. This evidence indicates that the two of them must have gotten together beforehand to merge John's "Everybody Had A Hard Year" with another song that Paul had been working on. Barry Miles, as quoted in McCartney's book "Many Years From Now," states that this did indeed happen sometime in December of 1968. "John brought his section round to Cavendish Avenue and they finished the song together as an equal 50-50 collaboration," Miles relates.


As for Paul's section, writers have claimed that the lyrics were inspired by his new relationship with Linda Eastman, whom he would marry shortly afterward on March 12th, 1969. While the "feeling" he refers to in the lyrics is never identified, despite saying it was something that he "can't hide" and that "everybody knows," the only real indication that is about anyone in particular is a line about how for "years" he was "wandering around" in search of "somebody who looked like you." Noting that this is hardly an affectionate love song to anyone, Paul's "I've Got A Feeling" contribution appears to be nothing much more than an exercise in writing a nondescript rock and roll song with a good heavy feel, which it did turn out to be.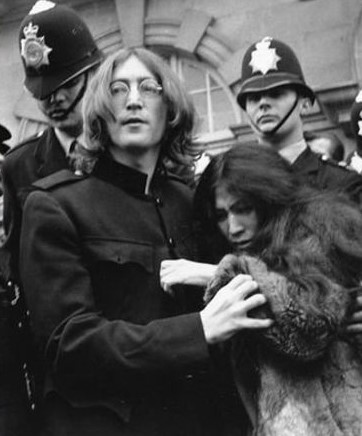 Lennon's "Everybody's Had A Hard Year" segment has been described to be a reflection of his 1968 experience with Yoko, which indeed can be described as "hard." In the past twelve months, his marriage to Cynthia ended, he was separated from his son Julian, he got addicted to Heroin, Yoko had suffered a miscarriage on November 21st, and he was convicted of drug possession on November 28th. Understandably, his song does not focus on these unfortunate events, equally nondescript lyrics focusing on "wet dreams," seeing "the sunshine," pulling "socks up" and putting your "foot down" taking precedence instead.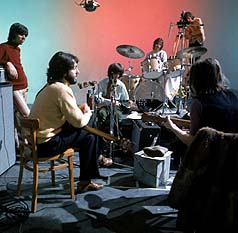 After meeting with Paul at his St. John's Wood home in London sometime in December of 1968 to merge both of their songs into one, John met with the others at Twickenham Studios on January 2nd, 1969, with an arrangement that was already formulated, right down to the synchronized vocals of both composers in the final verse. All that was left was to finalize the arrangement with George and Ringo and rehearse it repeatedly before it was ready to record.