"SHE LOVES YOU"
(John Lennon - Paul McCartney)
The Rolling Stones had "(I Can't Get No) Satisfaction." The Who had "My Generation." The Kinks had "You Really Got Me." Roy Orbison had "Oh, Pretty Woman." The Temptations had "My Girl." Billy Joel had "Piano Man." Whitney Houston had "I Will Always Love You."
All of the above are examples of "signature songs" that define the artists, having become the song most closely identified with an artist and the one they are best known for. They may not have been their biggest hits, but when you think of the artist, you think of the song (and vice versa).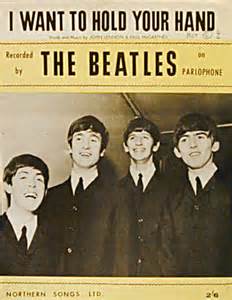 When it comes to The Beatles, though, there may be some debate as to what song defines them as artists. Some may rightly suggest the anthem-esque "Hey Jude," others may cite "Yesterday" because of the plethora of cover versions it boasts, and still others will insists that "I Want To Hold Your Hand" fits the bill because of it breaking the group in America.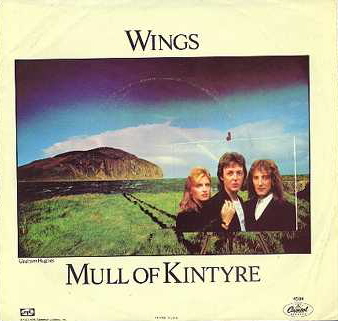 Most authors and reviewers agree that top honors for the entire Beatles catalog must go to what became Britain's biggest selling record of the 60's, which of course is "She Loves You." Selling over 1.3 million copies in their home country, it was the biggest British hit The Beatles ever had, topping even the 1.25 million copies sold of "I Want To Hold Your Hand." Only McCartney himself could top this feat, his 1977 Wings hit "Mull Of Kintyre" selling over 2 million copies in Britain.
This is not to say that 'sales' is the deciding factor in determining The Beatles' signature song. In just over two minutes, The Beatles captured the essence of what was shortly thereafter termed "Beatlemania." It transformed them from regional superstars into a national phenomenon. The band portrayed themselves as energetic, fresh and exciting, with a driving beat, jangly guitars, and distinctive harmonies. Nobody could help but to stop and take notice.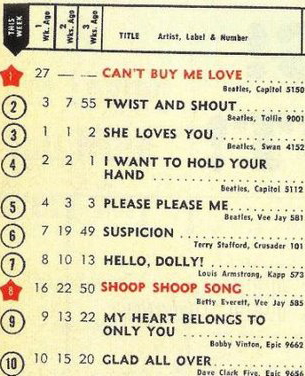 The song stayed in the British Top 20 from August of 1963, through February of 1964, spending four weeks at the top of the charts (four weeks at number one, seven further weeks in the top three, and then two more weeks at number one). Its release in America at first went without notice, but once "Beatlemania" broke in the US with "I Want To Hold Your Hand," "She Loves You" shot up to number one there as well (for 2 weeks).
In October of 2005, Uncut Magazine named "She Loves You" the third biggest song that changed the world (after "Heartbreak Hotel" and "Like A Rolling Stone").
But the undeniable reason for claiming "She Loves You" as The Beatles' signature song lies in the simple phrase, "yeah, yeah, yeah." Headlines around the world grabbed hold of this nonsense phrase and propelled the "fab-four" into the western world's consciousness forever. Four and a half decades later (and assuredly for many more to come), this phrase will be synonymous with one group and one group alone.
Songwriting History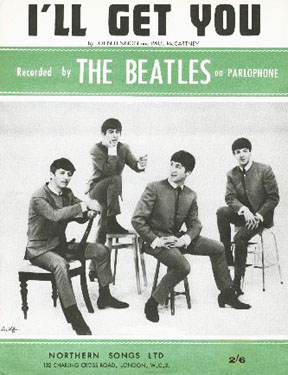 In early June of 1963, Lennon and McCartney were convinced that they had their next hit single written and ready for their next recording session, which was scheduled for July 1, 1963. The song they had just written was "I'll Get You," which followed a similar tempo and style to their current hit "From Me To You." On June 26th, they changed their mind.
"We were in a van up in Newcastle somewhere," stated McCartney back in 1963, "and we'd just gone over to our hotel. I originally got an idea of doing one of those answering songs, where a couple of us sing about 'she loves you' and the other one sort of says the 'yes, yes' bit. You know, 'yeah, yeah' answering whoever who is saying it. But we decided that was a crummy idea anyway. But we had the idea of writing a song called 'She Loves You' then. And we just sat up in the hotel bedroom for a few hours and wrote it."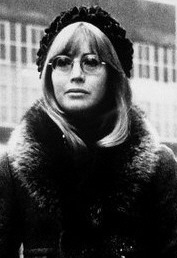 As for the above mentioned iconic phrase, Cynthia Lennon, in her 2005 book "John," recalls an event in late 1958 which may indicate Lennon as the true originator of the phrase: "He was also romantic, a side of him I saw more often as our relationship deepened. He wrote love poems on scraps of paper and passed them to me at college. For our first Christmas he drew a card with a picture of me in my new shaggy coat, standing opposite him, our heads together, his hand on my arm. It was covered with kisses and hearts and he wrote, 'Our first Christmas, I love you, yes, yes, yes.' A few years later he used the same idea in one of the Beatles' first hits, 'She loves you, yeah, yeah, yeah.'"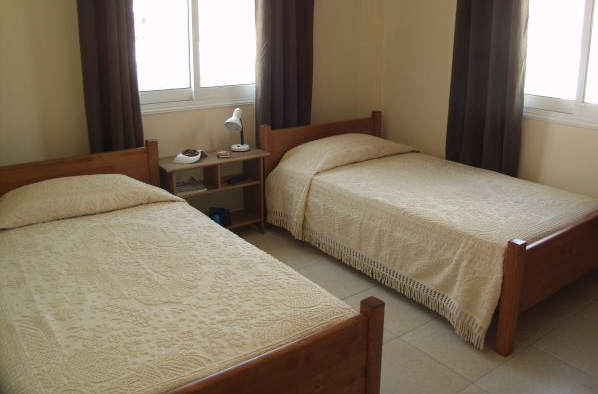 With the germ of an idea for the title phrase of a new song in the back of John's mind, The Beatles were in Newcastle-upon-Tyne on June 26th, 1963, to play the Majestic Ballroom. Before the show, at the Turk's Hotel, John and Paul sat facing each other on the twin beds and took advantage of some spare time to work out that original idea Paul had on the bus.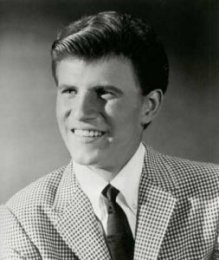 McCartney later recalled, "We must have had a few hours before the show so we said, 'Oh, great! Let's have a ciggy and write a song!' So that's how we began 'She Loves You'." Paul remembers the inspiration for the song came from a current hit named "Forget Him" by Bobby Rydell. "I remember for some reason thinking of Bobby Rydell; he must have had a hit that we were interested in. I remember thinking of him and sitting on the bed in this hotel somewhere with John in the afternoon daylight. It was again a she, you, me, I, personal preposition song. I suppose the most interesting thing about it was that it was a message song, it was someone bringing a message. It wasn't us any more, it was moving off the 'I love you, girl' or 'Love me do,' it was a third person, which was a shift away. 'I saw her, and she said to me, to tell you, that she loves you' so there's a little distance we managed to put in it which was quite interesting."


In his 2021 book "The Lyrics," Paul suggests another possibly inspiration for the "third person" narrative found in "She Loves You." "I can't say for sure whether I'd heard of L.P. Hartley's novel 'The Go-Between' at the time. But I might well have had some sense of Hartley, who was very well known then, and this familiarity with Hartley may well have influeneced the writing of the song." This popular English novel from 1953 deals with a character named Leo Colston who acts as a secret "postman" to send love messages between Marian Maudsley and Ted Burgess. Hence, the "she loves you" messages from Marian to Ted were delivered by a third party.
John corroborates that the song originated from Paul. "I remember it was Paul's idea," Lennon recalled, "Instead of singing 'I love you' again, we'd have a third party."
Even though it may have been Paul's original idea, Lennon insists "it was written together." McCartney concurs, "It was very co-written as I recall...I think we just sat down and said, 'Right!' So who had the inspiration, who came up with what line, in these kind of songs, is very difficult to remember because it was all over in a couple of hours."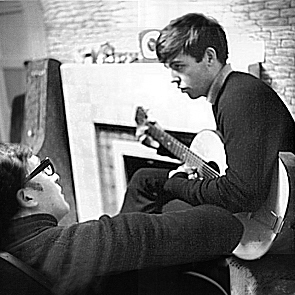 History does show, however, that the song wasn't completed in those couple of hours on that day. The next day, June 27th, The Beatles had a day off of touring, which was quite unusual during those days. John ended up meeting with Paul at his Forthlin Road home's dining room to finish up the song.
"We sat in there one evening," Paul remembers, "just beavering away while my dad was watching TV and smoking his Players cigarettes...we actually just finished it there because we'd started it in the hotel room."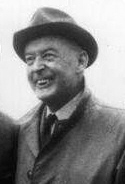 Paul then relates how they premiered the song to his father. "We went into the living room - 'Dad, listen to this. What do you think?' So we played it to my dad and he said, 'That's very nice, son, but there's enough of these Americanisms around. Couldn't you sing, "She loves you, Yes! Yes! Yes!"' At which point we collapsed in a heap and said, 'No, Dad, you don't quite get it!'"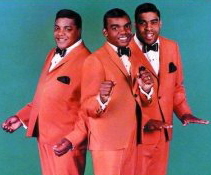 Lennon also recalls that "She Loves You" had an additional influence. "The 'Whooo' was taken from The Isley Brothers 'Twist And Shout,' which we stuck in everything." Not to mention the Buddy Holly-like "yesterday-ee-ay" inflections sung throughout the first part of each verse.
Sometime in the next three days, The Beatles rehearsed the song and initiated the arrangement somewhat resembling the released version as we know it. George Harrison is credited with the idea of adding a sixth note to the harmony on the final "yeah," which is heard in the songs introduction as well as the closing moments of the song. The Beatles were quite taken by the collective tone this harmony created, but it was almost vetoed from the song, as we'll see later.
Recording History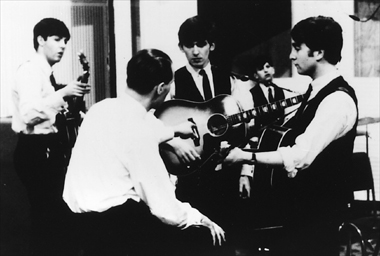 "We wrote that two days before we recorded it, actually." This quote from John Lennon in 1963 about the song "She Loves You" may be an exaggeration, but only slightly so. Four days after it was completed at Paul's Forthlin Road home on June 27th, they premiered the song to George Martin and the recording staff at EMI studio two, July 1, 1963.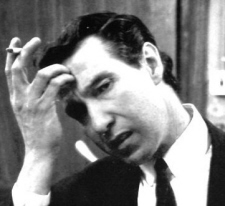 Engineer Norman Smith remembers his first impression of the song. "I was setting up the microphone when I saw the lyrics on the music stand. I thought I'll just have a quick look. 'She loves you yeah yeah yeah, she loves you yeah yeah yeah, she loves you yeah yeah yeah yeah.' I thought 'Oh my God, what a lyric! This is going to be one that I do not like.' But when they started to sing it - bang, wow, terrific. I was up at the mixer jobbing around."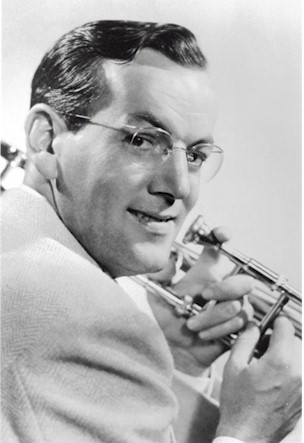 George Martin recalls being impressed as well, but with one particular concern. "I was sitting in my usual place on a high stool in studio two when John and Paul first ran through the song on their acoustic guitars, George joining in on the choruses. I thought it was great but was intrigued by the final chord, an odd sort of major sixth, with George doing the sixth and John and Paul the third and fifths, like a Glenn Miller arrangement. They were saying 'It's a great chord! Nobody's ever heard it before!' Of course I knew that wasn't quite true."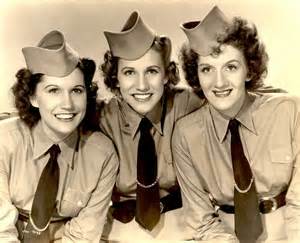 Paul adds a little more detail to this interchange with George Martin on this day. "We rehearsed the end bit of 'She Loves You' and took it to George (Martin). And he just laughed and said, 'Well you can't do the end, of course...that sixth...it's too like The Andrew Sisters.' We just said, 'Alright, we'll try it without' and we tried it and it wasn't as good. Then he conceded, 'You're right, I guess.'...We loved that bit, and we rehearsed it a lot."
Regarding George Martin's suggestions, McCartney continues, "He would often give us parameters, like, 'You mustn't double a 3rd,' or, 'It's corny to end with a 6th, and a 7th is even cornier.' We'd say, 'We like it, man, it's bluesy.' It was good that we could override a lot of his so-called professional decisions with our innocence. If anyone now asks, 'What is the sign of a great songwriter?' I say, 'If the songs sound good.' So we never listened to any rules."
Young Geoff Emerick, a teenager at the time, was privileged to be secured as second engineer for this session. He describes his first impression of "She Loves You" as "a fantastic song, with a powerhouse beat and a relentless hook. Norman (Smith) and I immediately agreed that it was destined to be a hit, for sure. But there was also a level of intensity in the performance that I had not heard before."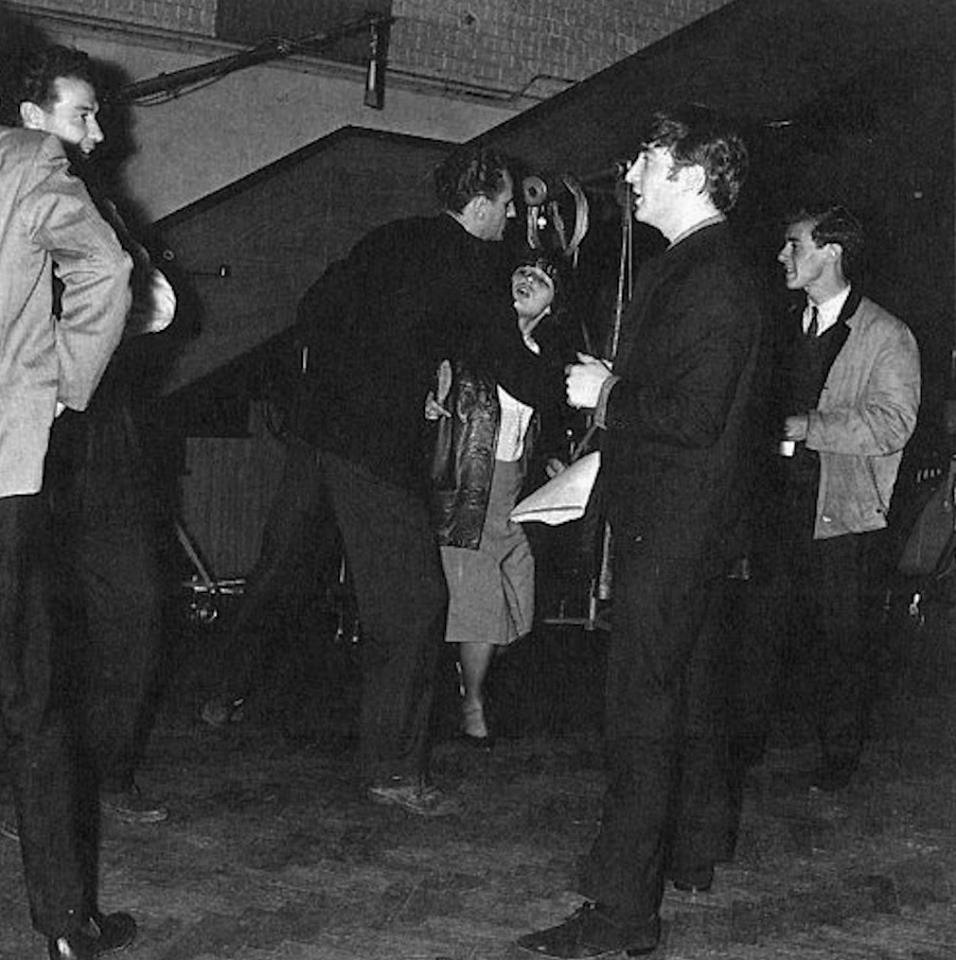 Emerick concludes that this "level of intensity" was brought on by the first duty of business on this day. This entailed removing dozens of hysterical teenage fans who had stormed the doors of EMI studios to get at The Beatles. Before the recording session began at 2:30 pm, The Beatles met in the alleyway outside the studios for a photo shoot. The usual group of Beatle fans could climb on top of the walls around the studio perimeter to see that they were there, which led them to alert more friends and increase in number.
Once The Beatles were inside for their recording session, the 'barbarians stormed the walls,' as Lennon joked, one of them even managing to get inside Studio Two, where The Beatles were. After being tackled by roadie Mal Evans and escorted out, it was discovered that fans were swarming all through the building. Police were enlisted to handle the matter, but the flattery and the adrenaline rush, no doubt, spurred The Beatles on to the performance of their life.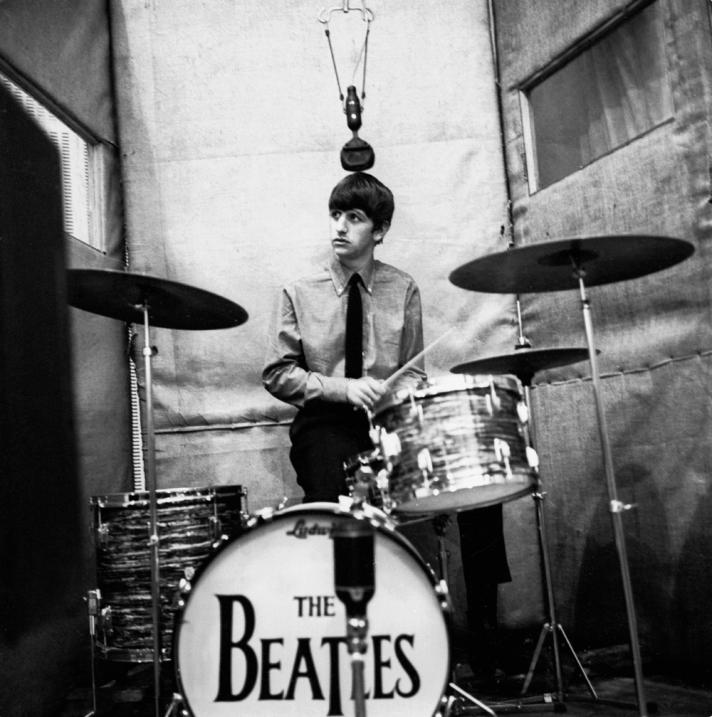 Before the session began, Norman Smith tried a couple new things to get a better sound. "This old dog still has a few tricks up his sleeve, mate," he told Geoff Emerick that day. One thing that he did was use a compressor to reduce the dynamic range of the drums and bass guitar independently, instead of together as was the usual practice. Next, he suspended an overhead microphone over the drums to acquire a "more prominent, driving rhythm sound," as Emerick explained it. Together, these two elements created a sound unlike all of their earlier recordings, but which continued throughout the rest of their recording career.
"She Loves You" was recorded during the afternoon session that day, which ran from 2:30 to 5:30 pm. Both Ringo and George Harrison, while barely acquainted with this newly written song, were no doubt pumped up about this session since they both had just acquired brand new instruments; Ringo's first Ludwig drum kit and George's Chet Atkins-style Gretsch "Country Gentleman." As evidenced in photos taken on this day, George experimented with a newly acquired Gibson Maestro Fuzz-Tone pedal for this recording, this device being wired up and situated on top of his amplifier, but it was not used in the final take. John used his Gibson J160E acoustic / electic guitar which was plugged into his Vox amplifier which resulted in quite an electric sound for an acoustic based guitar. The number of takes needed to complete the song, as well as if any overdubs were performed, is not known because the recording details no longer exist. We do know that three reels of tape were filled on this day, which comprise the recording of "She Loves You" and its B-side "I'll Get You."
Another thing that isn't known is how drastically the arrangement of the song changed as they recorded it. It was the habit of The Beatles to come up with new ideas while recording the song or to take suggestions from George Martin in order to improve the arrangement, even altering a song's structure for greater effect. Johnny Dean, editor of The Beatles Book, happened to be there on that day and he remembers the song being altered dramatically as the session went on. Starting the song out with an altered version of the refrain was a suggestion of George Martin, similar alterations being implemented on other Beatles songs as well, such as on "P.S. I Love You," "Can't Buy Me Love" and even "Strawberry Fields Forever."
It has been speculated that many of George Harrison's guitar fills were either overdubbed or even recorded on a separate tape and remixed in the editing stage. An edit that was made just before the third verse shows the rhythm track momentarily drop out during George's guitar flourish, which doesn't drop out. Either way, it appears that at least this guitar fill was recorded after the rest of the song was recorded.
Geoff Emerick suggests that the vocals were also overdubbed after the rhythm track was recorded, although this was not standard practice for The Beatles until much later. Their usual pattern, which continued through the next couple of albums, was to record the rhythm track with all instruments and vocals as if performing live, and then overdubbing extra elements afterward, such as handclaps, added harmonies, double-tracked vocals, etc. But since Emerick was present and involved in the recording process on this day, we'll assume that he's correct. After all, documentation in regard to this song is now lost, as are the actual master tapes.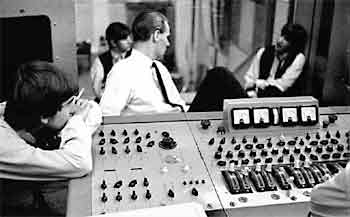 "During the playback of the final recording up in the control room," Emerick continues, "all four Beatles were beaming, and Norman Smith was more hyped up and excited than I'd ever seen him before. He was actually dancing around the console in glee. From a chair in the back of the room George Martin looked on in pride. 'Nice job lads,' was all he said to us, but you could tell he was elated."
Three days later, on July 4, 1963, it took a three hour session (10 am to 1 pm) to perform the editing work and the mono mix of the song. "I'll Get You" was also mixed on this day but, since no editing work was necessary for this song, most of these three hours were devoted to "She Loves You." Since all documentation is now lost, there is no way of knowing which takes were edited together for this mix.
The trouble spot of the song seemed to be in the area of the third verse. As stated earlier, an edit can be heard just before this verse starts during a small guitar flourish from George. The second half of the verse, encompassing the lyrics "pride can hurt you too, apologize to her," apparently needed to be used from a different take of the song, so this was edited into the final mix. The obvious difference is noticeable by the intensified treble in Ringo's open hi-hat during this segment of the verse.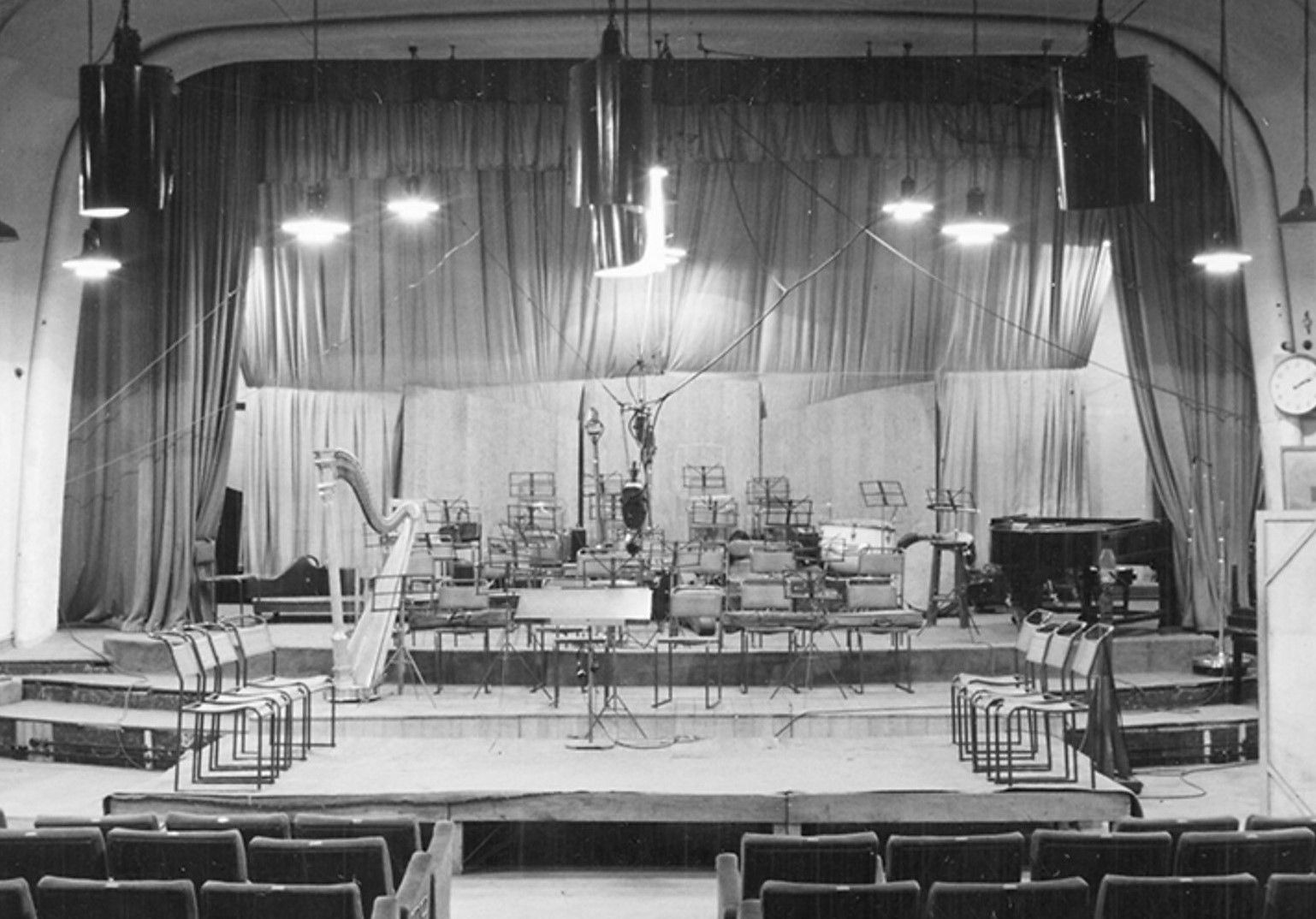 The Beatles wasted no time in promoting "She Loves You" as their upcoming single, the first of ten BBC recordings of the song occurring on July 16th, 1963, which was about five weeks before the record was released in Britain. This recording was done at BBC Paris Studio in London between 6 and 8:30 pm, it being produced by Terry Henebery and broadcast on the ninth edition of their radio show "Pop Go The Beatles" on August 13th and on the tenth edition of the series on August 20th, both between 5 and 5:29 pm. Since the "She Loves You" single wasn't released in the UK until August 23rd, both of these radio broadcasts did well in promoting the record, their first million-selling single.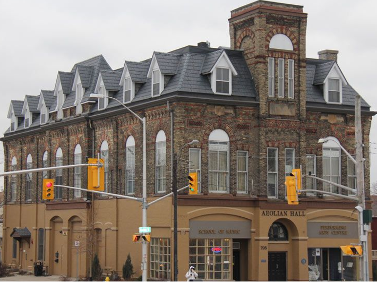 The next of the ten BBC 1963 recordings of the song was on July 30th at The Playhouse Theatre in London between 2:45 and 4:30 pm for the popular radio show "Saturday Club," which was produced by Jimmy Grant and Bernie Andrews and broadcast on August 24th between 10 am and 12 noon, the day after the single was released in Britain. Then on August 1st, they recorded the song at The Playhouse Theatre in Manchester between 1:30 and 4 pm for the eleventh edition of "Pop Go The Beatles," which was broadcast on August 27th between 5 and 5:29 pm. On September 3rd, The Beatles recorded the song yet again, this time in Studio Two of Aeolian Hall in London between 2 and 4:30 pm for the thirteenth edition of "Pop Go The Beatles," which was produced by Terry Henebery and broadcast on September 10th between 5 and 5:29 pm. Interestingly, another recording of "She Loves You" was also put to tape on the same day between 8 and 10:30 pm for the fifteenth edition of "Pop Go The Beatles," which was produced by Ian Grant and broadcast on September 24th between 5 and 5:29 pm.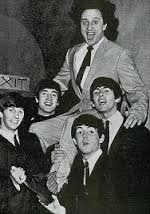 The next recording of the song was on September 7th at The Playhouse Theatre in London between 1 and 4 pm for "Saturday Club," which was produced by Bernie Andrews and broadcast on October 5th between 10 am and 12 noon. Next came a recording of the song on October 9th at BBC Paris Studio in London between 10 and 11 pm for the radio comedy program "The Ken Dodd Show," which was broadcast a total of three times: November 3rd (between 2:30 and 3 pm), November 6th (between 8 and 8:30 pm) and February 1st, 1964 (between 1:10 and 1:40 pm). Next came their recording of the song on October 16th at The Playhouse Theatre in London between 9 and 10 pm for the BBC show "Easy Beat," which aired on October 20th between 10:31 and 11:30 am.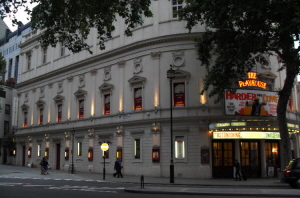 The Christmas edition of "Saturday Club" also included a new recording of the song, which was taped on December 17th at The Playhouse Theatre in London between 3 and 6:30 pm, the recording being produced by Jimmy Grant and Bernie Andrews and broadcast on December 21st between 10 am and 12 noon. Also recorded on this day was a wacky medley they called the "Chrimble Mudley," which was a 29-second recording that contained a small bit of each of the Beatles' singles to date, including "She Loves You," along with "Rudolph The Red-Nosed Reindeer," this also being produced by Jimmy Grant and Bernie Andrews. Finally, the last BBC recording of "She Loves You" was done on December 18th at BBC Paris Studio in London between 7 and 10:30 pm for the first edition of their new radio program "From Us To You," which was produced by Bryant Marriott and broadcast on December 26th between 10 am and 12 noon.


On April 19th, 1964, The Beatles entered IBC Studios in London to record a five-song medley onto three-track tape for them to mime to on an upcoming British TV Special entitled "Around The Beatles." This medley included segments of all five British Beatles singles to date, "She Loves You" being the fourth. Terry Johnson was balance engineer on the session while Glyn Johns (future producer for the "Let It Be" project) was second engineer and tape operator.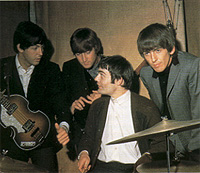 The next time "She Loves You" was heard at EMI studios was on June 3, 1964, but this was for rehearsal purposes only. With Ringo having tonsillitis and pharyngitis, Jimmy Nicol was recruited to replace him on their first world tour which started the next day. After rehearsing six songs, Nicol passed the audition and off they went to Copenhagen.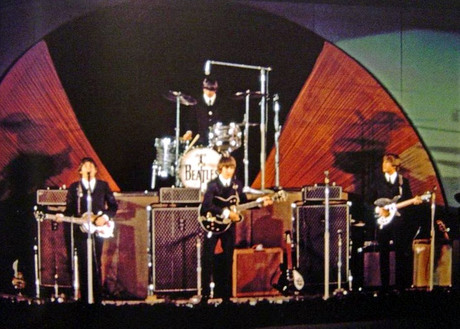 While on this tour, but with Ringo back in the fold, they performed at the Hollywood Bowl in Los Angeles, California on August 23, 1964. This is noteworthy because the performance was recorded for a possible live album to be released in the US by Capitol Records for the Christmas season of 1964. This entire show was recorded onto a three-track recording machine with Capitol's vice president Voyle Gilmore and George Martin as producers and Hugh Davies as engineer, a rough remix of the song being done on August 27th, 1964 by Gilmore and Davies to add equalization, reverb and limiting in preperation for this proposed album. While this live album didn't get released at the time because of "the technical quality of the tapes," as the press stated at the time, George Martin and engineer Geoff Emerick were given all of the Hollywood Bowl master tapes on January 18th, 1977 to create the album "The Beatles At The Hollywood Bowl" for release later that year. They completed the project at AIR London Studios on January 23rd, 1977, this excellent live performance of "She Loves You" being included on side two of the album.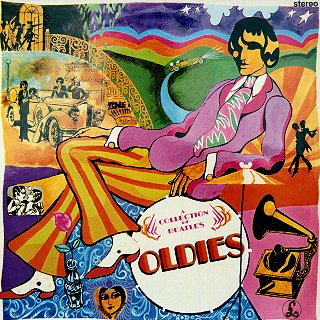 Since The Beatles did not have an album to release for Christmas of 1966 (as was their custom for that time of year), EMI was preparing a compilation package which became "A Collection Of Beatles Oldies." Since stereo mixes weren't made of many of their earlier singles, it was the job of EMI staff to create them. While most of these songs posed no particular problem, "She Loves You" was the exception. Since the original two-track tapes were now missing, all that survived was the mono master tape. George Martin (lovingly) gave the duty of creating a pseudo-stereo mix of the song to engineer Geoff Emerick.
Emerick entered room 53 at Abbey Road on November 8, 1966, and spent an hour and a half (4 to 5:30 pm) constructing two mixes of the song. The first one was made by cutting all the high frequencies from the left channel and cutting all the low frequencies from the right channel. This is the one that made it onto the album, which was released in Britain only on December 9, 1966. The second mix had Emerick shifting the track from channel to channel during different portions of the song, which wasn't used.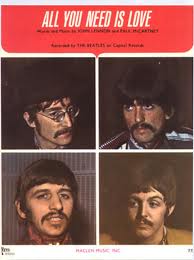 Although the recording history of "She Loves You" ends at this point, it is a noteworthy mention that its legacy lived on later in The Beatles recording career. The song was vocally reprised during the recording of "All You Need Is Love" on June 25, 1967, as well as the "yeah, yeah yeah" lyrics heard in "Polythene Pam," vocals being recorded on July 28th and 30th, 1969.
Song Structure and Style
For the first time in a Lennon / McCartney composition we see the use of a refrain. Their usual 'verse/ verse/ bridge/ verse' formula (or aaba), so common in their early rock and roll roots, was expanded upon starting with this song. They continued the use of the refrain shortly thereafter with songs like "All My Loving" and then with "Eleanor Rigby," although they remained loyal to the aaba format throughout most of their career.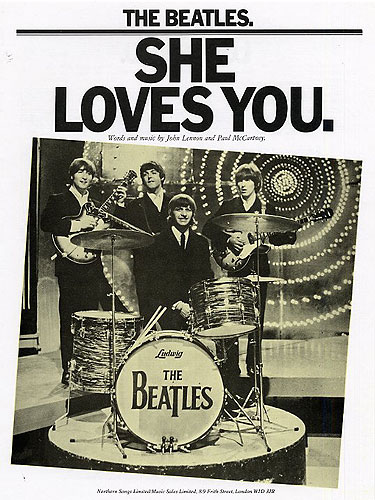 "She Loves You," however, comprises a 'verse/ verse/ refrain/ verse/ refrain' formula (or aabab). An intro and outro section also appears in the song, but there is no need for an instrumental, or solo, section.
To introduce the eight measure intro section, we hear a quick disjointed drum fill from Ringo, which creates the feeling that we're entering into a song already in progress. This effect is partially created because the intro is quite similar in structure to the refrain we'll hear a little later, where Ringo always performs a similar drum fill.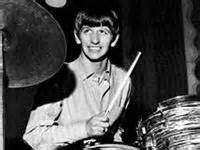 The intro then proceeds with the whole band performing full throttle, three part harmonies and all, repeating three times the lyrical hook-line of the song, "she loves you, yeah, yeah, yeah." Whenever the refrain pattern occurs, which include the intro and outro sections because of their close similarities, Ringo avoids the use of cymbals. Therefore, the drums are very tom-heavy until the final two measures, which is where we first hear the extra "yeah" with Harrison's added 6th note. Also noteworthy in the intro is the syncopated drum accents at the ends of the second, fourth and sixth measures. These accents are not unlike those heard in "Ticket To Ride" nearly two years later. Since McCartney suggested these accents for the latter song, many conclude that he must have suggested them here as well.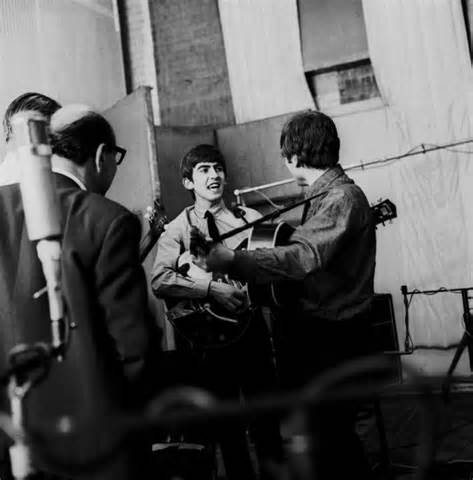 With Ringo's open hi hat at full volume, we enter into the first sixteen measure verse. Lennon and McCartney go out of their way to avoid using the same tired chord patterns so prominent in early rock and roll, so we see here the beginnings of the expansive imagination these songwriters were to continue to develop. John and Paul switch back and forth between singing in unison and harmony throughout the verse, while the chords change every measure for the first half of the verse and every two measures for the second half. The full octave range of the melody line is displayed in the verses, the high end heard climactically with the title phrase "she loves you" in the ninth measure.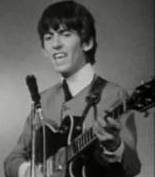 The phrase "yeah yeah yeah" is really emphasized throughout the song, even when they don't sing it. Notice George Harrison playing the "yeah yeah yeah" progression in each verse after the words "can't be bad." Also of interest is the accent the band hits in each verse after they state the title of the song in the ninth measure. This accent always occurs on the off-beat between the two and three count, which gives us a stumbling feeling. The obvious purpose of this trick is to drive home the title of the song in our minds. Curiously they never do it when they repeat the title in the fifteenth measure of the verse, proving the old adage that "less is better."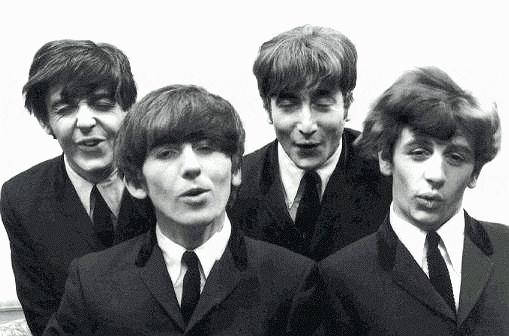 The second verse occurs after a brief guitar line from George which contains some impressive minor touches. This second verse mimics the first in structure, except for the Isley Brothers' "Wooh" in the final measure, which was the built in opportunity for shaking heads during their performances of the song and, therefore, legions of screaming girls.
We then progress into the first eight measure refrain, which welcomes George into the fold vocally, as well as Ringo's return to tom-heavy percussion for the first half. We also see a strategic '1-2-3' accent occurring on the words "love like that" followed by the customary 'Beatles break' before the band continues in full swing for the final three measures.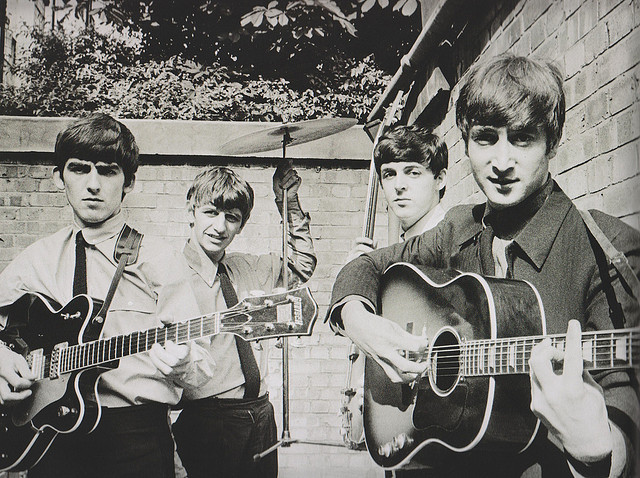 After a structural repeat of the verse, we dive into another refrain, which has all the same dynamic tricks that we heard the first time. A new trick is then introduced for the first time in The Beatles cannon, this being the driving home of the '1-2-3' accent and the 'Beatles break' three times in a row. And, to top it all off, the music suddenly comes to a grinding halt to showcase the three part harmony of the line "you know you should..." leaving us breathlessly awaiting the resolve. When it finally comes with the lyrics "...be glad," which is sung triumphantly at the top of the octave again, we delve straight into the eight measure outro. Ringo flails away on his toms again as George plays the first "yeah yeah yeah" instrumentally, only to be followed by the three part harmony of the final two "yeah yeah yeah"s. The final occurrence of the 6th note chord ends the song and resonates well after the actual instruments die out. This arrangement can only be described as a classic pop masterpiece!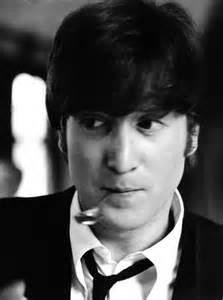 Lyrically, the singer appears to be confiding in a friend about some inside information he received from this friend's former girl. His friend "thinks" he doesn't have her as a girlfriend anymore, but the singer had a conversation with her and she instructed him "what to say" to her former boyfriend. After informing him that she still loves him, the singer can't help but add his own encouragement, such as "you should be glad." The friend probably cheated on the girl, as is revealed by the "hurt" she felt that made her 'almost lose her mind.' She now has regained trust and wants him to know how she feels.
Many have suggested that there is a tone of competition in the lyrics, especially with lines like "it's up to you / I think it's only fair," insinuating that if he doesn't want her, the singer will pursue her. While this isn't clearly stated, the overall theme is sincere. After all, the singer is encouraging him to "apologize to her."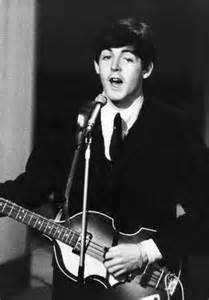 Lennon's stellar performance is definitely to the fore, with his prominent vocals and full rhythm guitar work. McCartney is next to be commended for his pitch-perfect vocals and his altering bass lines, which are not unlike what is heard many years later in "All Together Now."
Ringo's insistent attention to details, from his accents to his structural consistencies, shows him at the top of his game, as well as his dependability to do what it takes to get it right, even without much time to rehearse as in this case. Harrison also comes through with flying colors, with his classy minor guitar fills and accent runs throughout the song, as well as his harmonic 6th note that adds the perfect nuance to the final moments of the song.
American Releases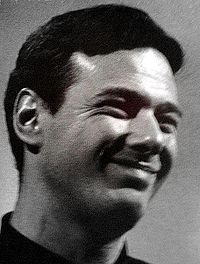 Since Capitol Records once again passed up the opportunity to release a Beatles single in the US, and since Vee Jay Records was negligent in payment royalties for their first two Beatles singles (not to mention impending bankruptcy), Brian Epstein once again shopped around for an American record label that would be interested in giving The Beatles a chance. After several US labels declined, including Decca, RCA and Columbia, Philadelphia based Swan Records agreed and, on September 16, 1963, "She Loves You," with "I'll Get You" as the B-side, hit American shores. Because of the Vee Jay debacle, Swan Records was only given permission to release those two songs in the singles format for a period of two years. However, a rider to this agreement was that if they sold and paid for 50,000 copies of the single within four months of its release, they would be given the opportunity to release an additional Beatles single. Undoubtedly, this would have been their next British single "I Want To Hold Your Hand."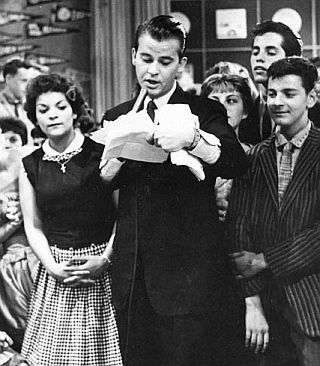 Unfortunately, Swan's initial release of the "She Loves You" single made almost no impact on American audiences in 1963. EMI had hoped that since Dick Clark had been one of the previous owners of Swan Records and remained friends with the current owners, maybe he would play "She Loves You" on the immensely popular "American Bandstand" show of which he was the host. The song did get played on the show in the Autumn of 1963 on his "Rate-A-Record" segment, the song ranking a disappointing score of 73. "When the kids saw a photo of the four long-haired lads, they just laughed," Dick Clark stated later. Since Swan Records failed to sell the projected 50,000 copies of the single, on November 27th, 1963 they agreed to delete the rider that would give them the rights to release another Beatles single in the US. However, once Capitol Records had huge success with The Beatles' next single "I Want To Hold Your Hand," spurred on by the label's extensive promotional campaign, Swan Records had orders for 100,000 units of "She Loves You" by January 10th, 1964. Thereafter, Swan Records printed up over a million copies of the single and the rest, as they say, is history. On March 21, 1964, "She Loves You" hit #1 on the Billboard pop charts and stayed for a second week as well, only to be replaced at the top by "Can't Buy Me Love." "She Loves You" became the biggest selling single that Swan Records ever had, selling over two and a half million copies in the US alone.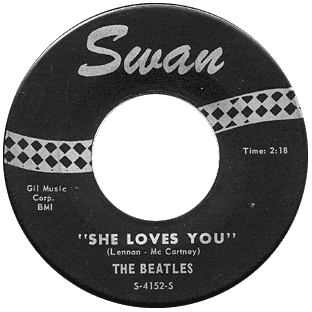 The initial release of the Swan single had a white label with red lettering, most copies having the words "Don't Drop Out" on the label, which was an encouragement for youths to stay in school. The reprinting of the single in January was on a black label with silver lettering, some of which had "Don't Drop Out" on the label. Obviously, the white label copies are much more valuable since not many were printed or sold.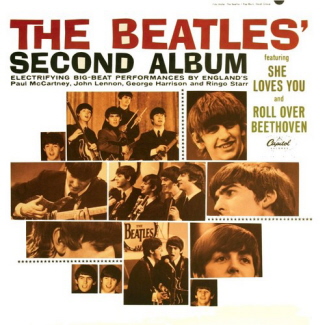 The second release of the song was on April 10th, 1964, on Capitol's "The Beatles' Second Album." Although they passed on the chance to release it as a single, that didn't stop them from capitalizing on the success of the song with an album, even advertising the song's inclusion right on the front cover. The stereo copies of the album contained a "duophonic" stereo mix of the song that was created by Capitol on March 5th, 1964, thus placing all bass frequencies on one channel and treble frequencies on the other. On January 21st, 2014, this album was released as an individual compact disc for the first time, the mono and "duophonic" stereo mixes being contained on a single CD.
An interesting footnote is that when Swan Records folded in 1967, "She Loves You" ceased to exist as a single in America. Capitol apparently felt that its inclusion on "The Beatles' Second Album," as well as later album releases, was sufficient enough for any Beatles fans in the US.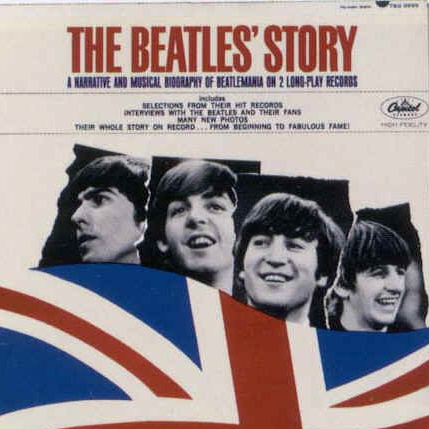 Although The Beatles' first movie "A Hard Day's Night" did feature the song at the close of their live performance sequence, it did not appear on the soundtrack album. It did, however, get a partial appearance in the track "Beatle Medley" on the November 28th, 1964 documentary album "The Beatles' Story." Surprisingly, this album was also released on compact disc on January 21st., 2014, but only as contained in the 13 album box set "The US Albums."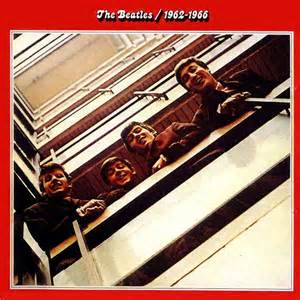 Although Capitol had tentatively planned on releasing a "Best Of The Beatles" compilation album in mid-1964, a "greatest hits" package didn't actually surface in America until April 2, 1973. "The Beatles / 1962 - 1966" (affectionately known as "The Red Album") featured, of course, the #1 hit "She Loves You" in its "duophonic" stereo state. The album did very well, peaking at #3 on the Billboard album charts. This album got its first compact disc release on September 20th, 1993, and then as a remastered release on August 10th, 2010.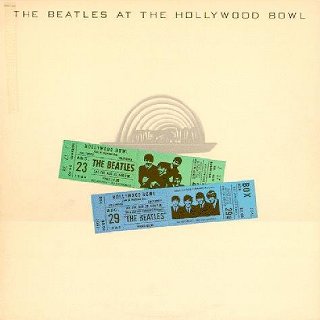 May 4, 1977, was the next release of the song, which was the live version that was recorded back on August 23, 1964 at the Hollywood Bowl in Los Angeles, California. "The Beatles At The Hollywood Bowl," after extensive production and engineering by George Martin and Geoff Emerick, saw great success on the Billboard album charts, peaking at #2. The album was eventually remastered by Giles Martin, George's son, and re-released under the slightly new title "Live At The Hollywood Bowl" on September 9th, 2016.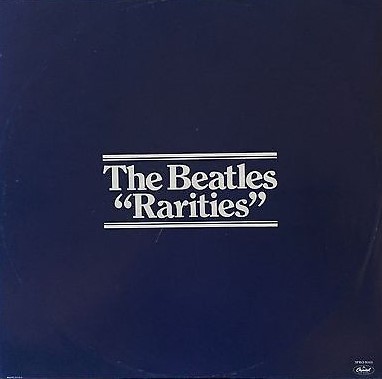 Because of EMI's decision to release a box set that included all of the British Beatles albums as well as an additional album entitled "Rarities" that included songs that did not appear on any British Beatles album, Capitol had initially decided to release this album in America. 2,000 promotional copies of this album were manufactured (#SPRO-8969) and then another unlimited number of advance copies (ESN-SN-12009) were printed in the fall of 1979. "She Loves You" was included in replacement of "Sie Liebt Dich" as on the British "Rarities" album, the entire project having been decided to be abondoned due to the fact that this and most of the songs contained therein were available on other Beatles albums in the US at the time. These promotional albums are very collectible today.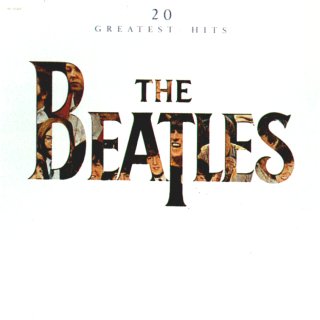 On October 11, 1982, Capitol put out a single-album compilation album entitled "20 Greatest Hits." The American edition featured "She Loves You" as the lead off track. Since the album only peaked at #50 on the Billboard album charts, it appeared that The Beatles' novelty had worn off at that point in American music history.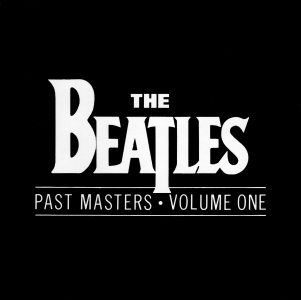 October 24, 1988, was the next release of the song on the "Past Masters, Volume One" album, which encompassed all early British singles and EP's that weren't released on a British album. Although it only peaked at #149 on the US charts at the time, it remains an essential ingredient in the full Beatles catalog to this day. Both volumes of "Past Masters" were then combined for a US vinyl release on October 24th, 1988, and again with a remastered CD release on September 9th, 2009 and remastered vinyl set on November 12th, 2012.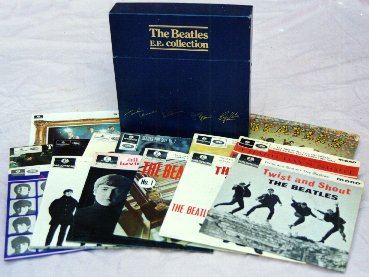 On June 30th, 1992, the song was included in the box set "Compact Disc EP Collection." Its appearance here was due to it being on the British EP "The Beatles' Million Sellers," which was originally released on December 6th, 1965.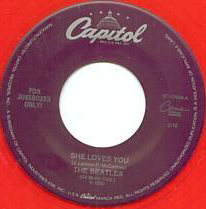 Even though Capitol hadn't commercially released "She Loves You" as a single, a "For Jukeboxes Only" version of the single did get released in February of 1994. This Cema series single was printed on red vinyl and is quite the collectors' item today.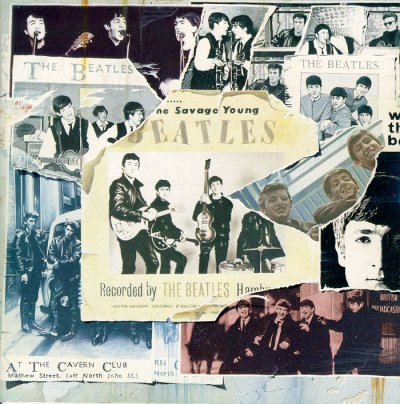 The highly anticipated "Anthology 1" album was the next release to feature "She Loves You." Appearing in the US on November 21, 1995, it features the famous Beatles performance of the song at The Royal Variety Show on November 4, 1963. The album reached #1 in the US.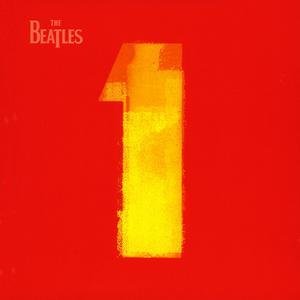 The ultimate compilation album, "Beatles 1," came out on November 13, 2000. It debuted at the #1 position in the US and became the biggest selling album of the year, as well as selling 31 million copies worldwide as of 2017 (over 11 million in the US alone). A remastered version of this album was released in September of 2011, while a newly re-mixed version was released on November 6th, 2015.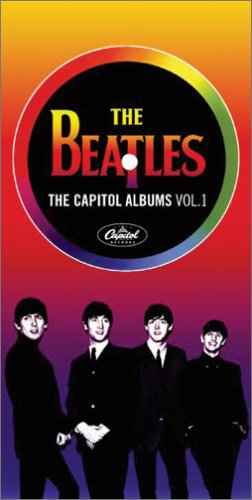 The song is also featured on the November 15th, 2004 released box set "The Capitol Albums, Vol. 1" as part of "The Beatles' Second Album" in both the mono and the original "duophonic stereo" mixes.
On September 9th, 2009, the box set "The Beatles In Mono" was released, which features a stunning remastered mono mix of "She Loves You" on its CD "Mono Masters."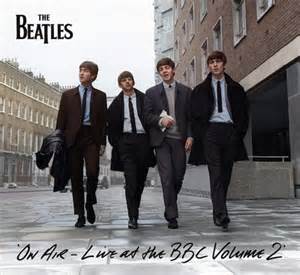 Yet another version of the song appeared on the November 11th, 2013 released album "On Air - Live At The BBC Volume 2." This rendition was recorded on September 7th, 1963 and was aired on the radio program "Saturday Club" on October 5th.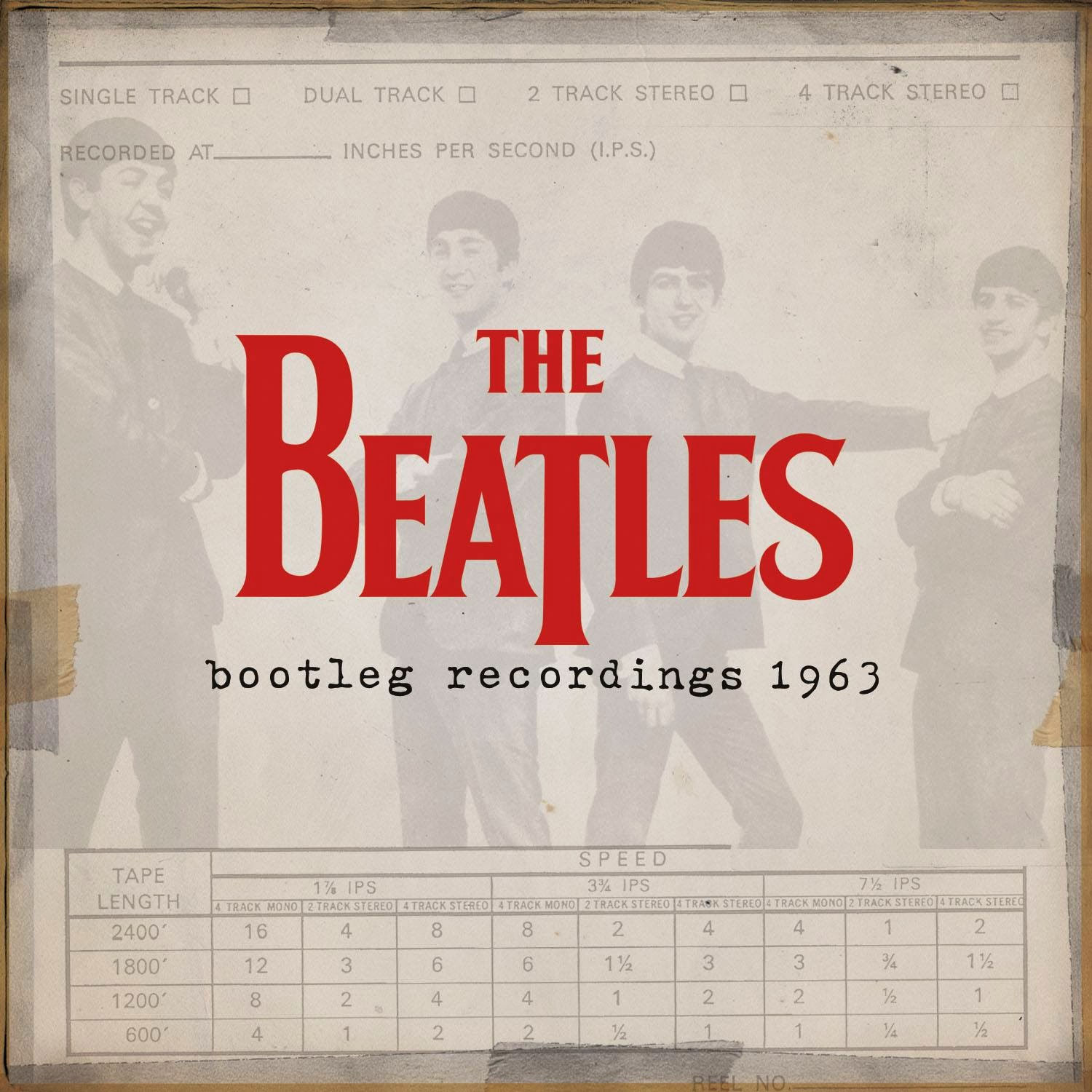 On December 17th, 2013, iTunes released a 59 track compilation album entitled "Bootleg Recordings 1963" only available on their downloading platform. Four BBC versions of "She Loves You" is included on this album, these being the October 20th, 1963 rendition for the "Easy Beat" program, the September 24th, 1963 rendition for the "Pop Go The Beatles" show, the September 10th, 1963 performance for the show "Pop Go The Beatles," and the December 26th, 1963 rendition for the "From Us To You" program. The purpose of this release was to extend the copyright of these recordings under European Union law from 50 years (which would have expired at the end of 2013) to 70 years (until 2033), this being considered an official release. This compilation album was only available in the US on that date to those in the know for a number of hours for $39.99 in its entirety or to be purchased as individual tracks, but was later made available for purchase as well.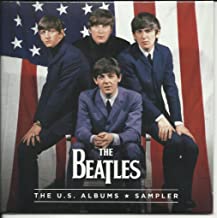 In promotion of the 2014 box set "The US Albums," a 25-song sampler CD was manufactured for limited release on January 21st, 2014, this containing the mono mix of "She Loves You."
Live Performances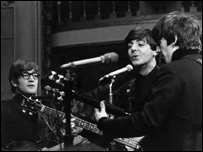 It's probably pretty safe to say that once "She Loves You" was released in Britain on August 23, 1963, every stage performance by The Beatles for the next year or so included the song. In actuality, the first public debut of the song, as detailed above, even occurred ten days before the record was released, this being on the August 13, 1963 transmission of the BBC radio show "Pop Go The Beatles."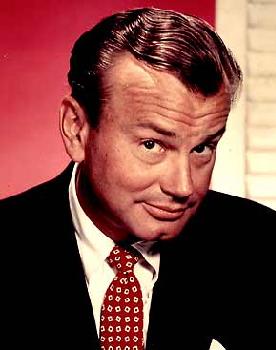 Many noteworthy and historic live performances of the song occurred, which we'll outline below. First, on August 27, 1963, The Beatles performed the song before television cameras at the Little Theatre in Hoghton Street, Southport. Although no audience was present, film footage of the crowd at their appearance at the Odeon Cinema, Southport, the previous day was interspersed with this performance footage to create a scene in the British TV show "The Mersey Sound." Although this show was well received, this performance of "She Loves You" is historic because the footage was sold to NBC for a January episode of "The Jack Parr Show." This was the television debut of The Beatles in America on January 3, 1964. Even though Jack Parr spoke disparagingly of The Beatles while the footage was being played on his show, such as saying sarcastically "It's nice to know that England has finally risen to our cultural level," it boosted the interest of The Beatles, which paved the way for their imminent arrival in February on "The Ed Sullivan Show."
October 13, 1963 saw The Beatles perform the song at the famous London Palladium, which was broadcast live on the top-rated British TV show "Val Parnell's Sunday Night At The London Palladium."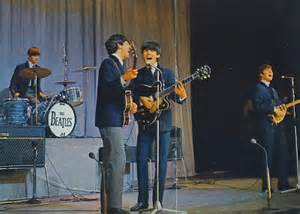 While both their Swedish tour in October and their British "Autumn Tour" in November included "She Loves You," the most impressive inclusion of the song was on November 4, 1963, for the "Royal Command Performance" at the Prince of Wales Theatre in London. This performance brought The Beatles from being strictly a youthful fad to becoming a national phenomenon, as hardly a newspaper in all of Britain could deny their presence. Even American journalists took notice in their coverage of this unusual main attraction on the bill of such a prestigious event.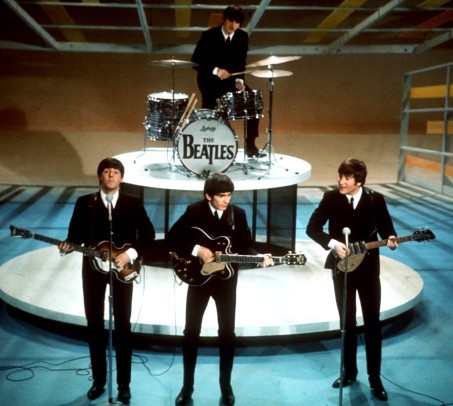 After finishing off 1963 performing the song during their three-week "Beatles Christmas Show," they took it to Paris during their 18-day run at the Olympia Theatre (January 16th through February 4th). From there, they took the song to America where it was finally being played non-stop on US radio. Their first appearance on The Ed Sullivan Show on February 9th included "She Loves You," as did their performance the following week (February 16th) on location in Miami, Florida. In the meantime, their first US live concerts at the Washington Coliseum and at Carnegie Hall included the song as well. They also mimed to the song on March 31st, 1964 at the Scala Theatre in London, this footage being seen in the "TV performance" segment of their movie "A Hard Day's Night," although it was not included on the accompanying soundtrack album.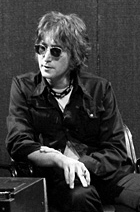 Finally, their world tour, stretching from June 4th in Denmark to November 10th in Bristol, included the song, which appears to be the last date on record that The Beatles performed it. John Lennon's 1971 statement about not wanting to be "dragged on stage playing 'She Loves You' when we've got asthma and tuberculosis and when we're fifty" proved true much earlier on.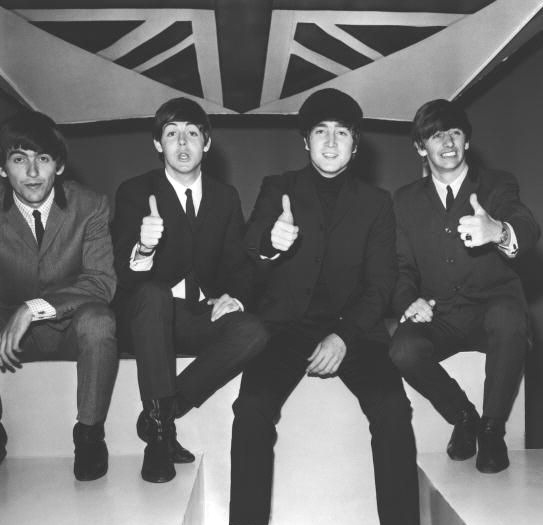 There were a total of 19 television broadcasts of "She Loves You" worldwide. 1. "Scene At 6:30" (filmed Aug. 14th, aired Aug. 19th, 1963 U.K.) 2. "Lucky Stars (Summer Spin)" (mimed Aug. 18th, aired Aug. 24th, 1963 U.K.) 3. "Day By Day" (mimed and aired Aug. 22, 1963) 4. "The Mersey Sound" (filmed Aug. 27th, aired Oct. 9th, 1963 U.K.) 5. "Big Night Out" (mimed Sept. 1st, aired Sept. 7th, 1963 U.K.) 6. "Ready, Steady, Go!" (mimed and aired Oct. 4th, 1963 U.K.) 7. "Val Parnell's Sunday Night At The London Palladium" (filmed Oct. 13th, 1963 U.K.) 8. "Scene At 6:30" (filmed Oct. 18th, 1963 U.K.) 9. "Thank Your Lucky Stars" (mimed Oct. 20th, aired Oct. 26th, 1963 U.K.) 10. "Drop In" (filmed Oct. 30th, aired Nov. 3rd, 1963 Sweden) 11. "Royal Command Performance" (filmed Nov. 4th, aired Nov. 10th, 1963 U.K.) 12. "It's The Beatles!" (filmed and aired Dec. 7th, 1963 U.K.) 13. "Thank Your Lucky Stars" (mimed Dec. 15th, aired Dec. 21st, 1963 U.K.) 14. "The Ed Sullivan Show" (filmed and aired Feb. 9th, 1964 U.S.) 15. "The Ed Sullivan Show" (filmed and aired Feb. 16th, 1964 U.S.) 16. "Big Beat '64" (filmed April 26th, aired May 10th, 1964 U.K.) 17. "Around The Beatles" (mimed April 28th, aired May 6th, 1964 U.K.) 18. "The Beatles In Nederland" (filmed June 5th, aired June 9th, 1964 Netherlands) 19. "The Beatles Sing For Shell" (filmed June 17th, aired July 1st, 1964 Australia).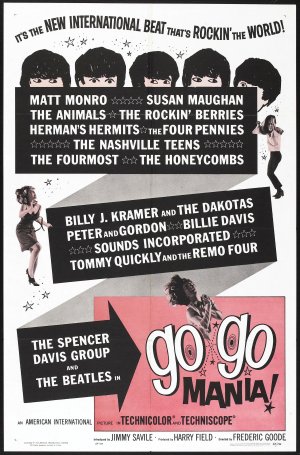 Also of interest is an eight minute color "Techniscope" newsreel that appeared in British movie theaters the week of December 22nd, 1963 entitled "The Beatles Come To Town." The film shows The Beatles playing "She Loves You" and "Twist And Shout" during their concert at the ABC Cinema in Lancashire on November 20th, 1963. This footage was then included in a 70 minute feature film released in 1965 entitled "Pop Gear" in Britain and "Go Go Mania" in America.
Conclusion
Hardly anyone, even today, can muster up a negative comment regarding "She Loves You," but that was not always the case. "Brian Matthew, the radio presenter, reviewed 'She Loves You' in Melody Maker," stated McCartney, "and called it 'banal rubbish'...but when the record zoomed to number one in the Melody Maker chart the next week, he was on the front page disclaiming his comments." Matthew's recanted words were "At first I thought it was a little banal...but it grows on you." And grow it did.
Given that "She Loves You" was their biggest selling record in Britain, as well as becoming the worldwide anthem of Beatlemania, we can see how critics can be wrong. "Criticism didn't really stop us and it shouldn't ever stop anyone," McCartney continued, "because critics are only the people who can't get a record deal themselves." Well said.


Song Summary
"She Loves You"
Written by: John Lennon / Paul McCartney
Instrumentation (most likely):
IF YOU WOULD LIKE TO MAKE A DONATION TO KEEP THIS WEBSITE UP AND RUNNING, PLEASE CLICK BELOW!
Sign Up Below for our MONTHLY BEATLES TRIVIA QUIZ!