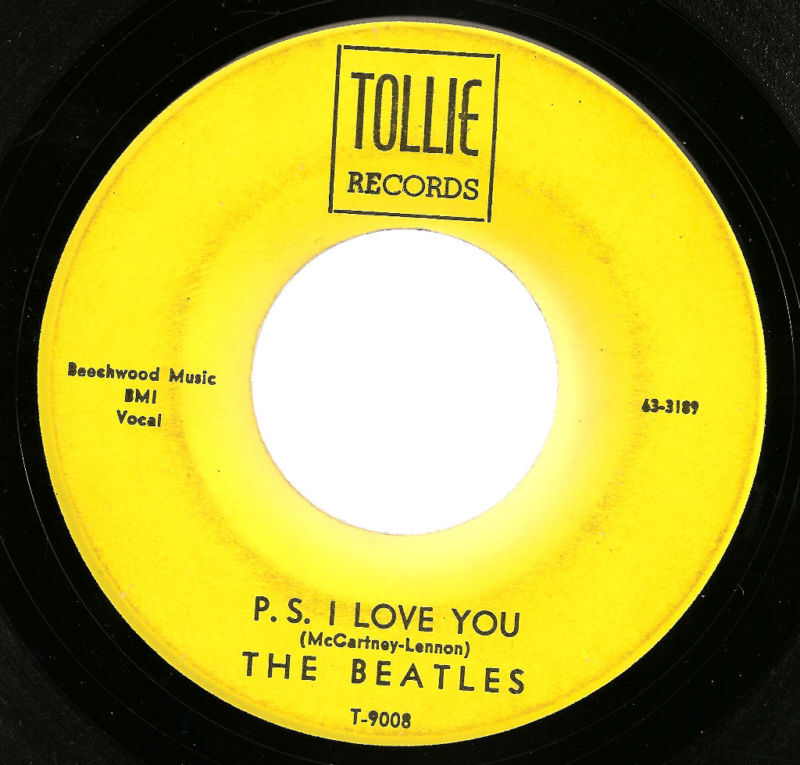 "P.S. I LOVE YOU"
(John Lennon - Paul McCartney)
In the '60s, US record charts were set up in such a way as to allow both sides of a new single individual chart placements. Only a relative few recording artists were of the caliber to have both sides of their latest single receive a listing on the Top 40 charts. Elvis Presley was surely one of these, having done it 26 times in the '50s and '60s, five of these times achieving a Top Ten hit with both the a-side and b-side of the record.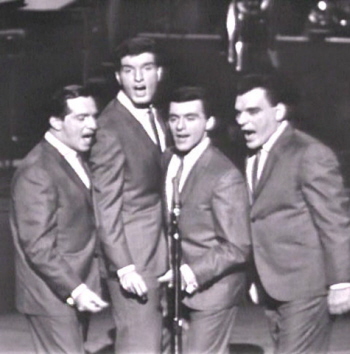 This kind of achievement was not common even among the top recording artists of the time. Stevie Wonder, The Four Seasons and The Rolling Stones each did it once, while the privilege never occurred for powerhouses like The Supremes, The Temptations and Marvin Gaye.
As you might expect, The Beatles were able to achieve this status right away with their first national hit, "I Want To Hold Your Hand." During their six year run on the charts in the '60s, they racked up 14 occurrences of both sides of their latest single appearing on the Billboard Top 40 charts simultaneously. And like Elvis before them, five of these occurrences placed both sides of these singles in the Top Ten.
"P.S. I Love You," a song which they contemplated releasing as the a-side of their first British single, became the first occurrence in the US of having a Top Ten placement on the Billboard singles chart with the b-side of their #1 single "Love Me Do."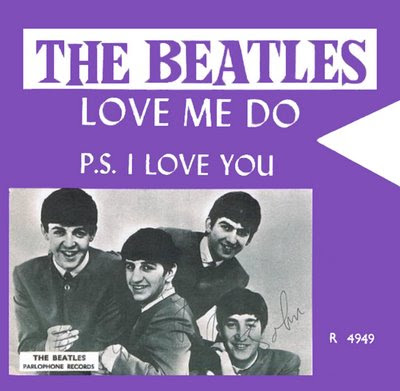 Songwriting History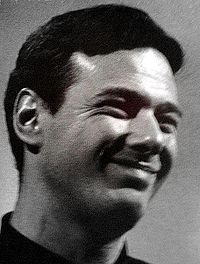 From interviews with John and Paul through the years, it can be determined that "P.S. I Love You" was written approximately in the latter half of May, 1962. Their manager Brian Epstein had sent a telegram to The Beatles during their stay in Hamburg, Germany indicating that he had secured a recording contract with EMI and stated that they should "rehearse new material." The Beatles took this to mean they needed to compose new original songs, so "P.S. I Love You" was among their first fruits after they received the telegram. "He wrote that in Germany, or when we were going to or from Hamburg," Lennon recalled.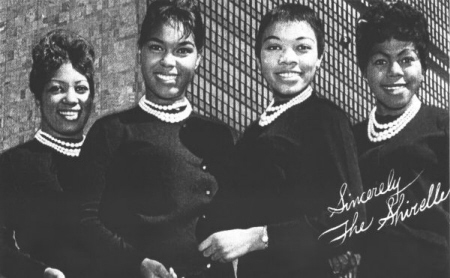 As to the song's authorship, it is agreed by both John and Paul that it was mostly, if not completely, McCartney's song. Lennon is quoted as saying that he personally "might have contributed something, I can't remember anything in particular" but elaborates further in another interview by saying: "I think we helped him a bit. He was trying to write a 'Soldier Boy,' like The Shirelles track." "Soldier Boy" was a #23 British hit in the spring of 1962, a copy of this record being recently sent by Brian Epstein to Hamburg for The Beatles to consider performing, which they quickly incorporated into their stage act in Germany between April 11th and June 4th of 1962. The Beatles interpreted the lyrics to "Soldier Boy" as a love letter being read out loud, thereby being the main inspiration for mimicking in "P.S. I Love You."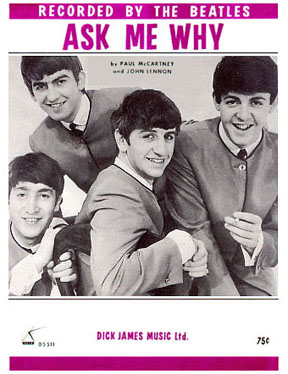 Other inspirations for the song include the first line "As I write this letter" as coming from Pat Boone's 1956 hit "I'll Be Home," which was a favorite in the McCartney household shortly after the song's release. As for the Latin rhythm of the song, The Beatles were already incorporating this feel in many songs in their repertoire, such as "Besame Mucho," "The Honeymoon Song," "Till There Was You," and their recently written original composition "Ask Me Why." It has also been suggested that Paul had written "P.S. I Love You" as a letter to his girlfriend Dorothy "Dot" Rhone who was back in Liverpool while he was away in Hamburg. "It's not based in reality," Paul explains in his book "Many Years From Now," "nor did I write it to my girlfriend from Hamburg, which some people think."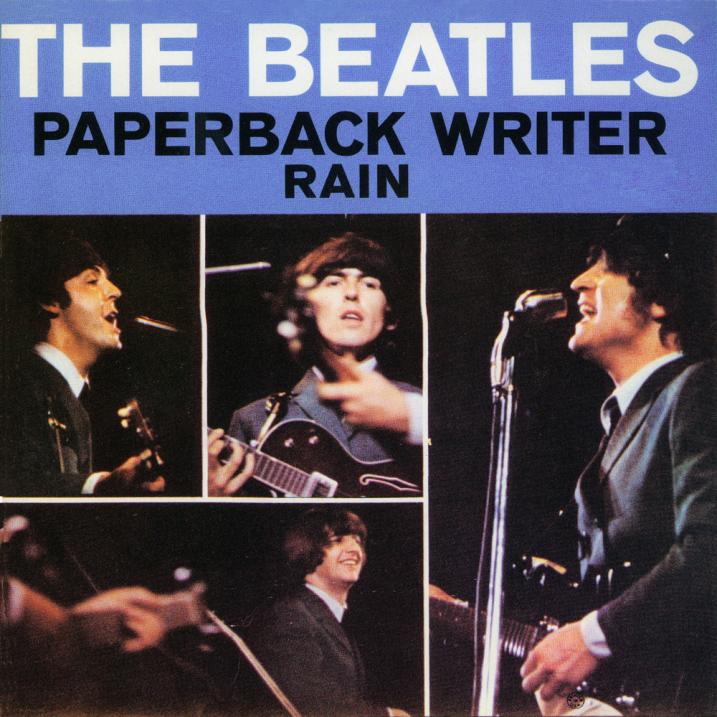 Paul also goes on to explain in his book "Many Years From Now": "It's just an idea for a song, really, a theme song based on a letter, like the 'Paperback Writer' idea. It was pretty much mine. I don't think John had much of a hand in it. There are certain themes that are easier than others to hang a song on, and a letter is one of them. 'Dear John' is the other version of it. The letter is a popular theme and it's just my attempt at one of those."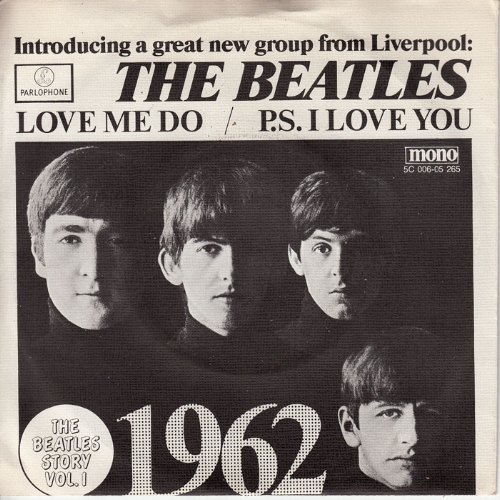 Recording History
The first time the song premiered in the studio was during their first recording session at EMI studios with George Martin on June 6th, 1962 between 6 and 8 pm. "P.S. I Love You" was chosen from a list of song suggestions that Beatles' manager Brian Epstein typed up specifically for this session, this selection being the third of four songs recorded that day, the number of takes not being known. George Martin did have something positive to say about this song, commenting that he liked the switches between major and minor chords. This recording of "P.S. I Love You" made on this day (with Pete Best on drums) has apparently been lost or recorded over, although some of the tapes have resurfaced later, as has happened with the version of "Love Me Do" recorded this day (available on "Anthology 1"). As to whether this will too resurface, only time will tell.

Producer Ron Richards ran The Beatles (with Ringo) through a rehearsal session at EMI Studio Three on September 4th, 1962, between 2:30 and 5:30 pm, in order to determine which two songs would be recorded for their first single during the evening session that day. Of the six songs rehearsed at this time, "P.S. I Love You" was one of them, being that they had already recorded the song three months earlier on June 6th with somewhat positive feedback from George Martin. This song was not chosen at this time because George Martin had hand-picked the song "How Do You Do It" to be recorded as the a-side and, reluctantly, "Love Me Do" as the b-side.
As events transpired, "How Do You Do It," although being recorded, was rejected by publisher Dick James because he didn't think The Beatles' version did the song justice. This left a big question mark as to what the a-side of the first Beatles record was going to be. That question mark was still hanging in the air a week later when they reconvened at EMI studios for their next recording session.
September 11th, 1962, was that session, with Ron Richards producing. The session ran from 4:45 to 6:30 pm in EMI Studio Two. Geoff Emerick, a newly hired teenage 'button-pusher' at EMI, was present at this session to witness the uncomfortable situation that ensued as Ringo arrived on this day to find that a professional drummer, Andy White, had been hired for the session. "We weren't happy with the drum sound on the original 'Love Me Do,'" explains Ron Richards regarding their September 4th session, "so I booked Andy White for the re-make. I used him a lot at the time – he was very good."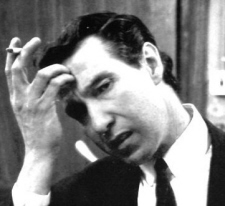 Emerick's book "Here, There And Everywhere" gives the details: "Ringo looked around a little helplessly, at a loss as to what to do. He began heading up to the control room. As the door opened, (engineer Norman Smith) crossed the room to greet him. 'Morning Norman,' Ringo answered in a funeral tone that matched his demeanor. Where's George (Martin)? A flustered Ron (Richards) cleared his throat and introduced himself to Ringo…'Well, actually he's asked me to tell you that we'll be using Andy (White) here today – he's a professional drummer, hired for the session.' Ringo's face fell further still; he looked like he wanted to jump off the nearest bridge."
Geoff Emerick continues: "Andy White, looking embarrassed, stood up. 'Hello, mate,' he said to Ringo, 'I've heard a lot of good things about your group.' They shook hands awkwardly, then (Andy) White quickly headed down to the studio. I remember being impressed by Andy's decision to leave right away, thus avoiding what could have been an unpleasant confrontation – another lesson in studio etiquette. Dejectedly, Ringo sank into a chair beside Ron (Richards) and the session got underway. The Beatles began by running through a new song, entitled 'P.S. I Love You.' After just a few run-throughs, White seemed to get the hang of it. I was amazed at how quickly he did so, and how well he fit in with three unfamiliar musicians – the mark of a great session player."
"Following some discussion, it was decided that full drums weren't necessary on the song and (Andy White) was relegated to playing bongos. After a few run-throughs, Ron (Richards) suggested that Ringo go downstairs and join in, playing maracas. I could sense that he was growing increasingly uncomfortable at having the sulking drummer sitting beside him, and this must have struck him as a good way of getting Ringo out of the control room."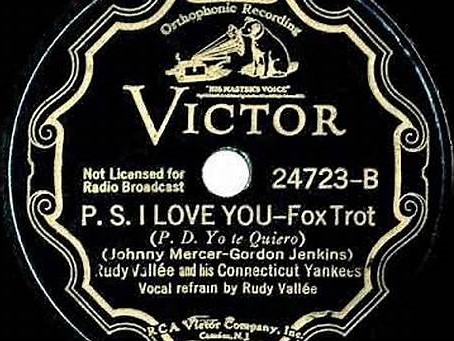 "P.S. I Love You" was recorded live with no overdubs or edits onto a single track tape machine and, after 10 takes, it was complete, "take 10" being deemed best. After the recording was complete, Geoff Emerick recalls that the group "came up to the control room for a playback. They were enthused by what they were hearing, and eagerly discussed making it the a-side, but Ron Richards dismissed them imperiously. 'It's good, but it's no a-side,' he said. 'We'll use it as the b-side of your first single. Now we need get back to work; George (Martin) wants you to have another go at 'Love Me Do.'" Ron Richards reveals another reason "P.S. I Love You" couldn't be the a-side: "I was originally a music publishing man, a plugger, so I knew that someone had already done a record with that title." What Ron Richards was remembering was a 1934 composition by Johnny Mercer and Gordon Jenkins that was first made popular by Rudy Vallee And His Connecticut Yankees that year on RCA Victor, the song being later covered by many artists such as Frank Sinatra, The Starlets and Billie Holiday.
The song took approximately only one hour to record, so by 5:45 pm, they recorded a version of John's recent composition "Please Please Me" for possible consideration as the b-side and then began work on "Love Me Do." "P.S. I Love You" was then mono mixed at the end of the session by Ron Richards, Norman Smith and Geoff Emerick in the control room of EMI Studio Two. This mix was used for its British single release on October 5th, 1962.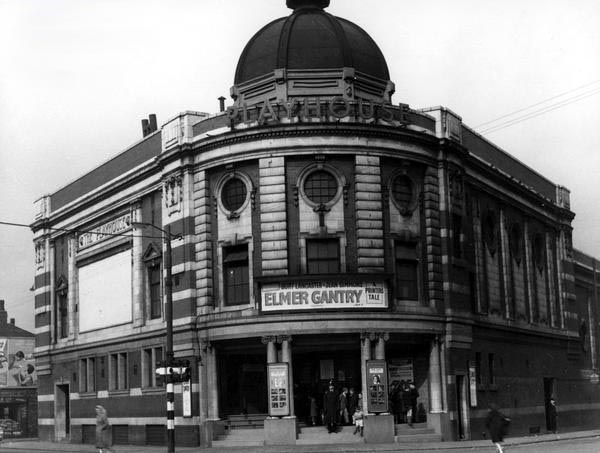 The next time The Beatles recorded "P.S. I Love You," which was their first confirmed performance of the song, was on October 25th, 1962 at Playhouse Theatre in Manchester between 8 and 8:45 for the BBC radio show "Here We Go" before a live audience. The show was broadcast on October 26th of that year between 5 and 5:29 pm. They also recorded the song on November 27th, 1962 at BBC Paris Studio in London between 7 and 8 pm before a live audience for the BBC radio show "The Talent Spot," which aired on December 4th of that year between 5 and 5:29 pm.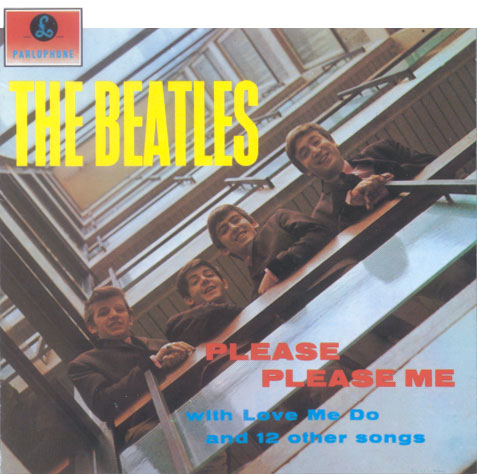 February 25th, 1963, was the date chosen to create both mono and stereo mixes for the upcoming British album, "Please Please Me." Since "P.S. I Love You" was also to be on the album, and it was recorded on a single track only, they somehow needed to create a stereo mix for the stereo copies of the album. To solve the problem, a "fake" stereo mix had to be made from the mono mix made on September 11th, 1962. Like "Love Me Do," the song was rechanneled to have primarily all the treble frequencies on one side and all the bass frequencies on the other, creating a stereo effect. There has never been a true stereo mix of the song, since it was originally only recorded in mono.

The third and final BBC recording of "P.S. I Love You" was on June 17th, 1963 in Studio Five at Maida Vale Studios in London between 10:30 am and 1 pm for the fourth edition of the show "Pop Go The Beatles," which was produced by Terry Henebery and aired between 5 and 5:29 pm on June 25th, 1963.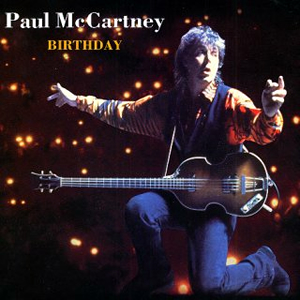 There are, however, additional official Beatle-related recordings of the song. Sometime between September of 1987 and February of 1989, while Paul McCartney was recording his "Flowers In The Dirt" album, he and his band concocted a rhythmic rendition of both "P.S. I Love You" and "Love Me Do" which they entitled "P.S. Love Me Do." They were paired together, undoubtedly, because of these two song's publishing being the only ones in the entire Lennon / McCartney catalog that were owned by Paul. This studio recording was not included on this solo album except for the Japanese version, entitled "Special Package," which included various bonus tracks. A live version of this song was also recorded on April 21st, 1990 in Rio de Janeiro, which was included on European copies of his EP "Birthday."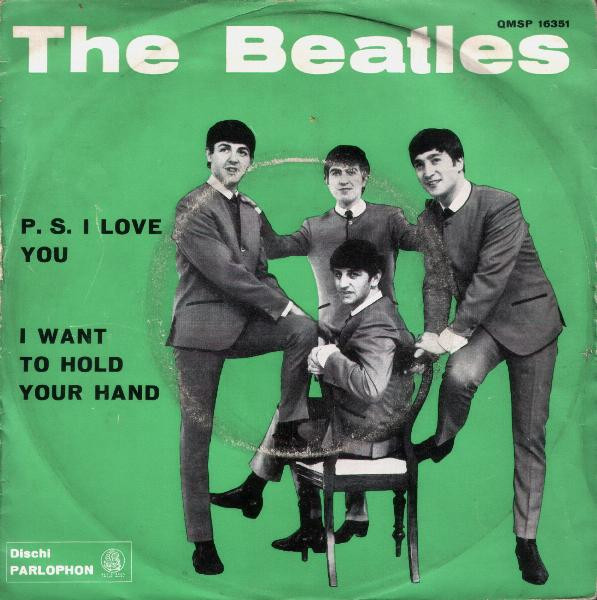 Song Structure and Style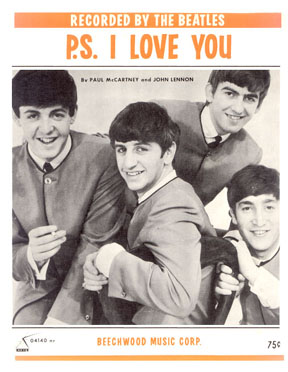 At first glance, this song seems to have an unorthodox structure, but after being analyzed, it is found to be similar in structure to most of the early Beatles catalog. The structure consists of 'verse/ verse/ bridge/ verse' (or aaba). The exception to this rule is the unique introduction to the song, which is an altered version of the bridge that is repeated twice later in the song. The introduction, although identical in lyrics and number of measures to the bridge, differs in chord structure as well as melody line. In-between G and D, the unusual choice of Db7 is inserted (first heard on the word "write") in this introduction, this three chord sequence being repeated three times. Whether this introduction was suggested by George Martin, as other early Beatles songs were subjected to introductory arrangements by their producer, or was McCartney's original arrangement has not been revealed. Either way, it opens the song in a very unique and impressive way.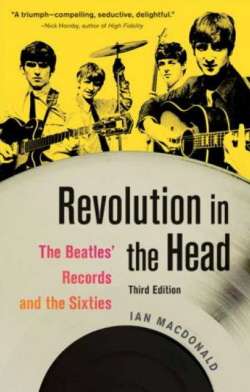 After this eight measure introduction, the first verse commences, which consists of ten measures. McCartney is clearly singing lead with background harmony vocals from John and George, interestingly accentuating whatever syllable appears on the one beat of the first five measures, which turn out to be, "Treasure these few words till we're together, keep all my love forever." An interesting chord (Bb) is played during the first occurrence of the word "you," this chord being described by Ian MacDonald in his book "Revolution In The Head" as "a dark sidestep" that adds anticipation to the resolve chord that follows (D). McCartney's adept and effective songwriting skills are on display even this early in The Beatles' songwriting career.

Each verse consists of alternation between major and minor chords, which is what attracted George Martin to this song, and characteristically concludes with the title of the song, which becomes the hook-line.
After a second verse which is identical in structure, the first actual occurrence of the bridge takes place, which consists of eight measures and features full three-part harmony from Paul, John and George. This is followed by an identical repetition of the first verse before segueing into the bridge once again. This time the bridge is accentuated by McCartney in between each lyric gap, which differentiates it from the first time the bridge is heard.
The final verse, which is a repetition of the second verse, is different this time in that the background vocals harmonize throughout the first five measures instead of the first syllable, as was done with each preceding verse. Four additional measures are added to the end as the harmonies rise, which creates a suitable climatic conclusion. So ends a satisfying and cleverly arranged production.
Andy White's bongo playing on the song hints at a rumba or cha-cha style (one even wants to say 'cha-cha-cha' at the end of the song). And with Ringo's maracas, we get a full Latin flavor to the song.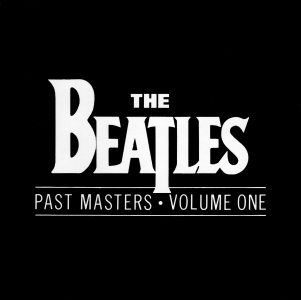 Many may dismiss Andy White's percussive contribution to this song, saying that he misses the mark by not incorporating The Beatles' driving beat. The responsibility, no doubt, probably rests on either Paul McCartney or George Martin, who intended the song to sound this way. George Martin is probably the one favored here, since The Beatles were bowing to his expertise in the studio this early in the game. It should also be noted that Andy White's drumming on "Love Me Do," also recorded this day, incorporated the rock / r&b style that The Beatles previously utilized on the song (witness Pete Best's playing on "Anthology 1" and Ringo Starr's version as heard on "Past Masters"). We may never be able to settle this argument fully because, even though both Pete Best and Ringo had played "P.S. I Love You" in EMI studios prior to Andy White, neither of those versions have survived for our ears to hear. Ringo's performances of the song after this, such as on the BBC, were mimicking Andy White's performance as heard on the released record.
American Releases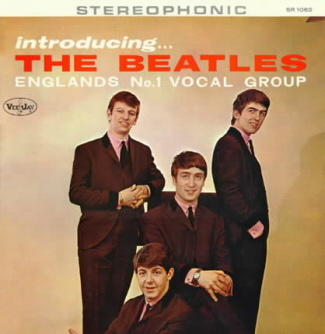 The first time the song was heard on American shores was with the initial release of the Vee-Jay album "Introducing…The Beatles" on January 10th, 1964. This version was only available for about a month because of the Capitol records injunction concerning this song, as well as "Love Me Do," being licensed to Beechwood Music, a subsidiary of EMI. Therefore, on about February 10th, 1964, the Vee-Jay album was re-released substituting "P.S. I Love You" and "Love Me Do" with "Please Please Me" and "Ask Me Why," which were not licensed to Beechwood Music.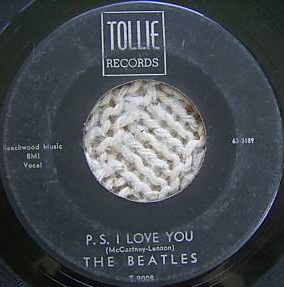 A settlement was reached between Beechwood and Vee-Jay in April of 1964, which allowed them to release the two songs as they saw fit. Vee-Jay wasted no time in releasing "Love Me Do" with "P.S. I Love You" as the b-side on April 27th, 1964 on the newly formed Tollie record label. This was the first occurrence of The Beatles achieving a Top Ten placement on the Billboard charts with both sides of a single. "Love Me Do" charted at #1 on May 30th, while "P.S. I Love You" charted simultaneously at #10. A very notable achievement, especially since neither of these songs made it past #17 in Britain at the time.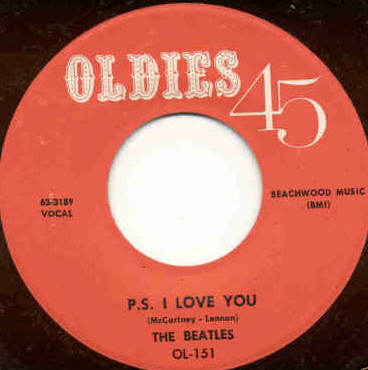 In August of 1964, Vee-Jay re-released this single on the short lived "Oldies 45" label. The next US release would be when Capitol gained full control of the early Beatles catalog and released the album "The Early Beatles" on March 22nd, 1965. Incidentally, mono copies of this album contained a "Type B" mix of the songs that, in the case of "P.S. I Love You," combined both channels of the fake stereo mix that Capitol created into one channel, thus creating a uniquely odd mono version that differs from George Martin's mono mix featured on all of the Vee-Jay releases. This album was released on compact disc on January 21st, 2014, this CD containing both the mono and stereo mixes on one disc. On October 11th, 1965, Capitol decided to continue the availability of the "Love Me Do / P.S. I Love You" single with it's release on their "Starline" label.
Sometime in 1967, Capitol released Beatles music on a brand new but short-lived format called "Playtapes." These tape cartridges did not have the capability to include entire albums, so two truncated four-song versions of "The Early Beatles" were released in this portable format, "P.S. I Love You" being on one of these. These "Playtapes" are highly collectalbe today.
The '70s brought a new wave of Beatlem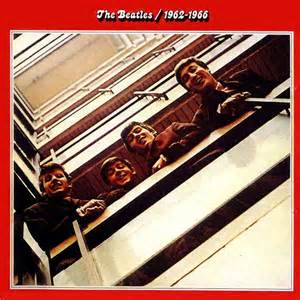 ania and with it a number of 'greatest hits' packages. Although "P.S. I Love You" was a Top Ten hit in America, it was not included in the "1962-1966" album (better known as the "Red Album") because the track list was compiled with their British hits in mind. It is a curious fact that, since the album was put together by Capitol in the US, they omitted huge American hits, such as "Twist And Shout," "Do You Want To Know A Secret," as well as "P.S. I Love You" in favor of album tracks, such as "Girl," "Drive My Car" and "In My Life." "P.S. I Love You" was also not included in the compilation album of June 1976, namely "Rock 'n' Roll Music," because of the song not fitting in with the 'rock and roll' theme of the album.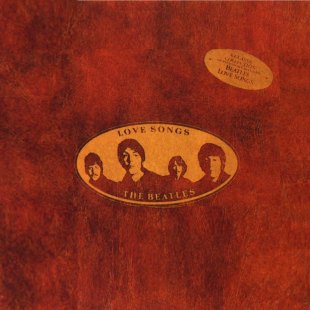 October 21st, 1977, did see the inclusion of the song on The Beatles compilation album "Love Songs," where it fit in quite well with the romantic theme of the album. "P.S. I Love You" became the fitting conclusion of the double album.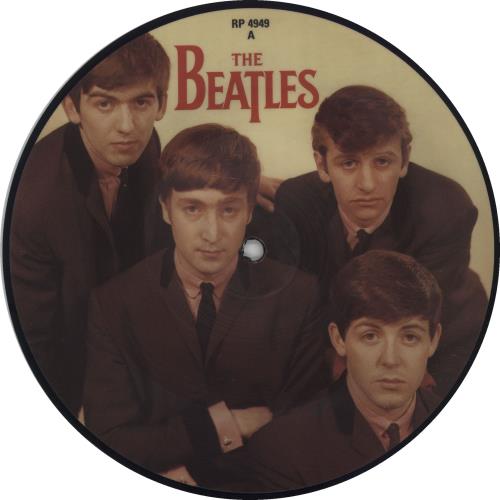 In connection with the 20th anniversary of the release of the first British Beatles single, Capitol re-released the "Love Me Do / P.S. I Love You" single on November 19th, 1982. Interestingly, the label resurrected the familiar Capitol swirl design found on early US Beatles singles but mistakenly identified each song as being in stereo, although there are no existing stereo mixes for either of these songs.

Two and a half weeks later, on December 6th, 1982, a picture disc single of "Love Me Do / P.S. I Love You" was featured in the worldwide released vinyl box set "The Beatles Singles Collection." While this box set got re-released decades later, the picture disc was not included.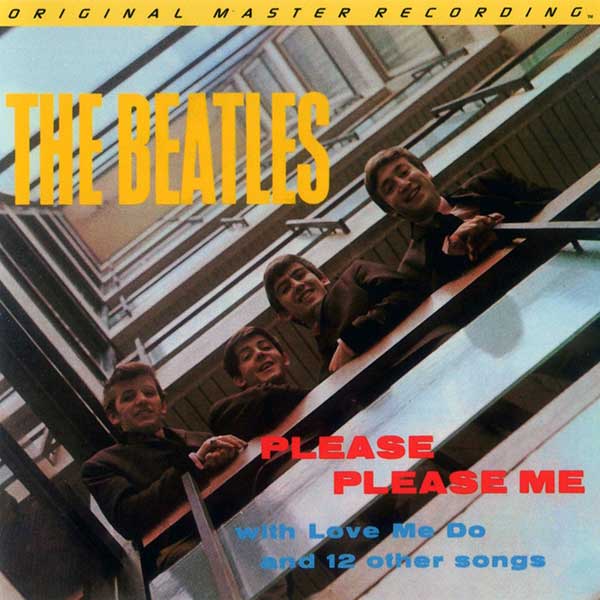 The first time the original British "Please Please Me" album was made available in the US was the "Original Master Recording" vinyl edition released through Mobile Fidelity Sound Lab in January of 1987. This album included "P.S. I Love You" and was prepared utilizing half-speed mastering technology from the original master tape on loan from EMI. This version of the album was only available for a short time and is quite collectible today.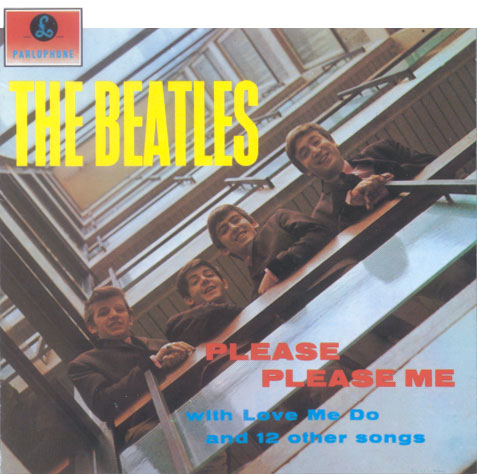 On February 26th, 1987 the original British "Please Please Me" album, which contains "P.S. I Love You," was first released on compact disc in mono, a vinyl edition of this album coming out in the US on July 21st, 1987. The remastered stereo version of the album on CD came out on September 9th, 2009 and on vinyl on November 13th, 2012. Although the song sounds far more vibrant and punchy on these more current stereo releases, no true stereo mix of the song exists.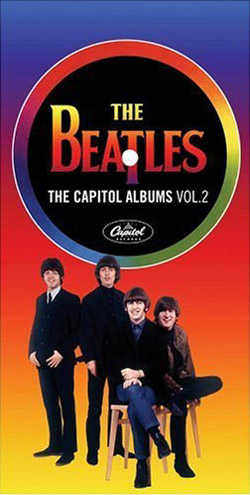 Capitol released the box set "Compact Disc EP Collection" on June 30th, 1992. "P.S. I Love You" was included due to its being on the original British "All My Loving" EP, released on February 7th, 1964.

On October 19th, 1992, Capitol re-released the "Love Me Do / P.S. I Love You" single as a Cema Series single for jukeboxes only. Inadvertently, about 250 to 300 copies were printed on red vinyl, these being distributed on March 10th, 1993 and becoming quite the collector's item today.
The song is also contained on the April 11th, 2006 released box set "The Capitol Albums, Vol. 2," which contains the original American album "The Early Beatles" with the exact stereo and mono mixes originally released in the US on March 22nd, 1965.
On September 9th, 2009, the box set "The Beatles In Mono" was released which features the entire "Please Please Me" album in clear remastered mono.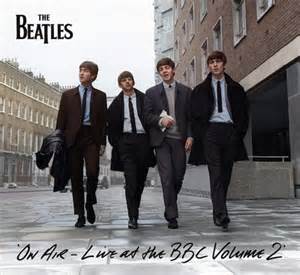 On November 11th, 2013, the album "On Air - Live At The BBC Volume 2" was released, this containing an unheard version of "P.S. I Love You" recorded on June 17th, 1963 for the radio program "Pop Go The Beatles." Listen for Ringo's changing rim-shot accents on this version, him not being quite as familiar with this style of playing as originally performed on the released version by drummer Andy White. Notice, however, the classy final chord, this undoubtedly giving us a clearer picture of their live performances of the song throughout 1963.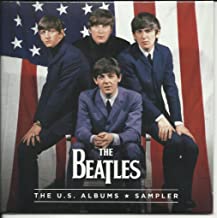 In promotion of the 2014 box set "The US Albums," a 25-song sampler CD was manufactured for limited release on January 21st, 2014, this containing the mono mix of "P.S. I Love You."

Also released around this date was a 14-track sampler of the above album for promotional purposes, "P.S. I Love You" also being included therein.
Live Performances
It can be assumed that The Beatles performed this song during their third visit to Hamburg between April and June of 1962, although there is no direct evidence of such. The assumption comes from the song being written during this time period and their long performance hours (sometimes 12 hours a day) which would allow for them to premier newly written material. They returned to Hamburg in November and then December of 1962, which was just after the release of the record. It also seems likely, although unconfirmed, that they would have performed the song during these gigs as well.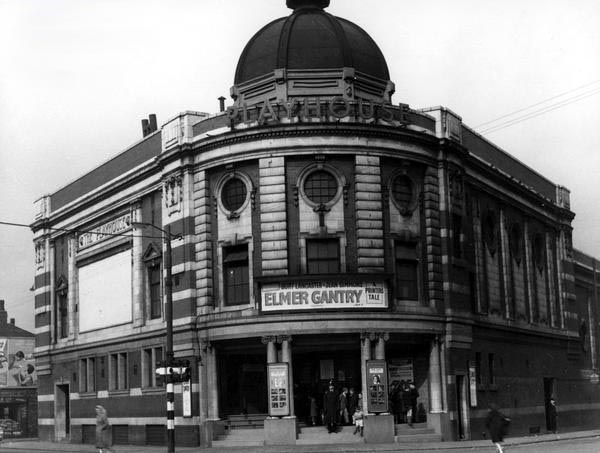 The first confirmed live performance of the song was for the BBC show "Here We Go," as detailed above, which occurred on October 25th, 1962 before a live studio audience at The Playhouse Theatre in Manchester. Then, as also detailed above, The Beatles performed "P.S. I Love You" on November 27th for the BBC radio show "The Talent Spot" before a live studio audience at BBC Paris Studio in London. Then on December 4th of that year, they performed the song before a live performance on a British children's television show entitled "Tuesday Rendezvous," albeit as a mimed performance with only 45 seconds of this performance making it to air.
Paul McCartney periodically performed the above mentioned "P.S. Love Me Do" rendition at various dates of his "World Tour," which ran from July 26th, 1989 to July 29th, 1990. During these performances, Paul put down all instruments, picked up a microphone and paced the stage while singing this unorthodox composition.


Conclusion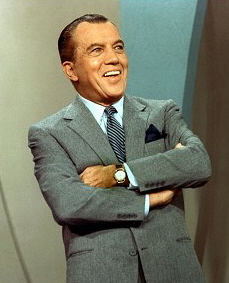 Although "P.S. I Love You" may be firmly stuck in American minds as just another slice of Beatlemania, it proves itself as an indication of the true diversity the band had to offer. The middle-aged and older population, as revealed in the press, viewed The Beatles as long-haired talentless "youngsters from Liverpool" that infiltrated the minds of American teenagers with their unconventional din of sound. If these older ones would have listened carefully to this Top Ten hit, for instance, they would have seen that their songwriting and performance style could be reminiscent of any and all music styles. No doubt, many middle-aged Americans grew to like the song, only later to find out that these were the same 'long-haired weirdos' they had scoffed at when they appeared on the Ed Sullivan Show.
Whatever the effect the song had, one thing that is evident is McCartney's natural ability, even at this early stage, to write a well-crafted and impressively structured song. Its effective major–to-minor chord structure, its haunting melody line, and its simple but convincing lyrics, make for an indication of the potential for better things to come.



Song Summary
"P.S. I Love You"
Written by: John Lennon / Paul McCartney
Song Written:

May

1962
Song Recorded:

September 11, 1962

First US Release Date: January 6, 1964
First US Album Release:

Vee Jay #VJLP 1062 "Introducing…The Beatles"
US Single Release:

T

ollie #9008
Highest Chart Position:

#10
British Album Release:

Parlophone #PCS3042 "Please Please Me"
Length:

2:06
Key:

D major
Producer: Ron Richards
Engineer: Norman Smith
Instrumentation (most likely):
Paul McCartney - Lead Vocals, Bass Guitar (1961 Hofner 500/1)
John Lennon –

Rhythm Guitar (1962 Gibson J160E), Background Vocals
George Harrison – Rhythm Guitar (1962 Gibson J160E), Background Vocals
Ringo Starr – Maracas
Andy White -

Bongos
Written and compiled by Dave Rybaczewski
IF YOU WOULD LIKE TO MAKE A DONATION TO KEEP THIS WEBSITE UP AND RUNNING, PLEASE CLICK BELOW!
Sign Up Below for our MONTHLY BEATLES TRIVIA QUIZ!