Search by Keyword
"LOVE ME DO"
(John Lennon - Paul McCartney)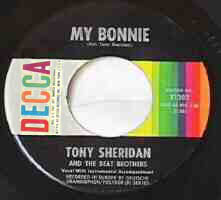 There have been many songs recorded by The Beatles that can be viewed as "hits" or "classics," but only a handful that can truly be viewed as "legendary." "Love Me Do" surely falls into this category. This was the first song professionally recorded and released under the "Beatles" name, which excludes any "Tony Sheridan and The Beat Brothers" recordings. It was also the first Lennon / McCartney song ever to be published and released. And it was the first song released (in Britain) with the complete Beatles line-up that we've come to know and love: Lennon, McCartney, Harrison and Starr.
There are varied opinions about the song, even among its composers, but the one thing that is beyond debate is the vibrancy and originality of the track. Upon first hearing the song on the radio in the United States in May of 1964, being that we were already acquainted with The Beatles' unique sound, we just viewed this as another great new contribution from the band. It was quite another picture in the UK. This was the first song heard of this new band by British radio listeners as a whole. Imagine what your impression would have been if this was the first song you ever heard by The Beatles. It might have been the same impression that Lennon's Aunt Mimi had when she first heard a demonstration disc of the song. She told John, "If you think you're going to make a fortune with that, you've got another thing coming!"
Nonetheless, the identifiable Beatle harmonies and simple-but-catchy lyrics make "Love Me Do" an irresistible favorite for lovers of oldies music. Hardly anyone at any age can keep themselves from singing along. And that is something that any aspiring songwriter only dreams of being able to create.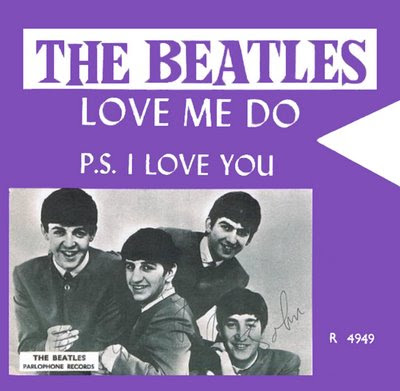 Songwriting History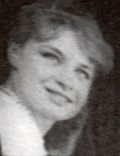 The writing of this "great philosophical song" (as Paul refers to the lyrics), takes us way back to 1958, as a 16 year old McCartney writes the main structure of the song, the verses, reportedly about his then girlfriend, Iris Caldwell. He had already met John by then (July 6th, 1957 was their first meeting) and it is generally believed that Lennon had a hand in putting together this early version of the song by adding the bridge, Paul only having written the repeating verse by this point. Lennon refers to "Love Me Do" as "Paul's song...I do know he had the song around, in Hamburg, even way, way before we were songwriters."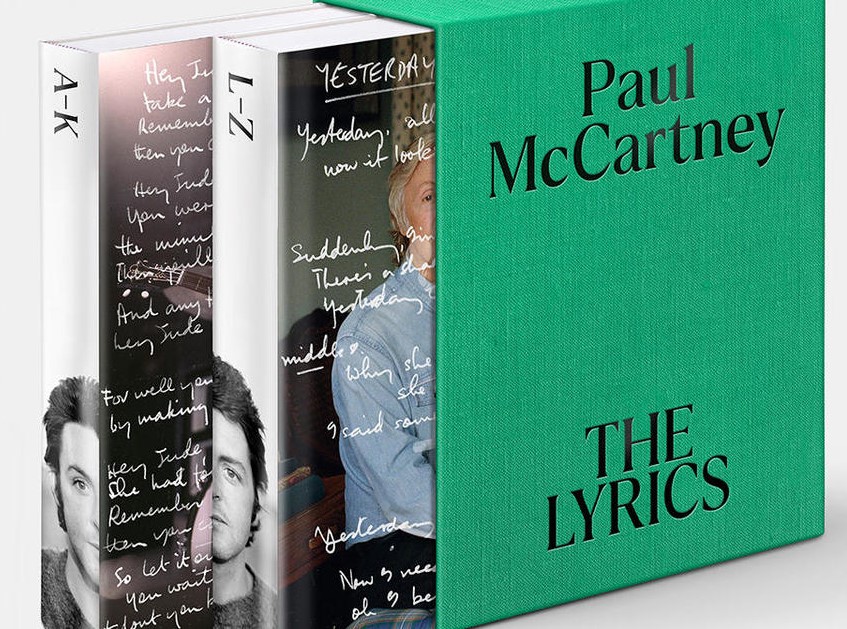 Paul sets the stage visually concerning their 1958 writing session for the song in his book "The Lyrics": "'Love Me Do' was written in one of our sessions at 20 Forthlin Road, up a little garden path, past my dad's lavender hedge, up by the front door where he had planted a mountain ash, which was his favorite tree. You would come to the front door and then into a small parlor to the left of the door, and then you could go through the parlor to the dining room behind that, which is where we did most of our composing when we were teenagers. I visulize it again and again." In the book "Many Years From Now," he writes: "'Love Me Do' was completely co-written. It might have been my original idea but some of them really were 50-50s, and I think that one was. It was just Lennon and McCartney sitting down without either of us having a particularly original idea...We loved doing it, it was a very interesting thing to try and learn to do, to become songwriters. I think why we eventually got so strong was we wrote so much through our formative period."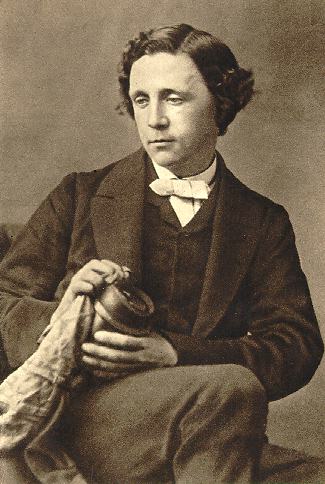 The lyrics they chose have a direct link with their love for the literary works of Lewis Carroll. The phrase, "Love, love me do" is straight from the Lewis Carroll era, such as "Alice, Stop daydreaming, do!" Lennon's obsession with Carroll continues to materialize throughout his Beatles songwriting career, such as in later works like "Lucy In The Sky With Diamonds" and "I Am The Walrus." In Mark Lewisohn's book "Tune In," the author suggests that the title "Love Me Do" may have "been inspired by the Elvis film 'Love Me Tender' (shown in Liverpool in 1957) or from music press ads for a record actually called 'Love Me Do' released in Britain in February 1957." Lewisohn admits that these influences are probably "subliminal at best," but it still makes for interesting speculation.

Back in 1958, the song was in the key of A major and played in a rhythm similar in style to their then hero Buddy Holly, so we can speculate the verses being performed by John and Paul on the back porch of Lennon's "Mendips" home with a tempo similar to Holly's "Maybe Baby." It was also at this point that John apparantly contributed the simple bridge to the song ("Someone to love, somebody new..."), Lennon stating in 1971, "I think I had something to do with the middle." As seen on Paul's early handwritten lyric sheet (shown below), John's bridge apparently comprised a twice repeated "Someone to love / someone like you," the phrase "somebody new" being inserted sometime before their first recording session for the song on June 6th, 1962.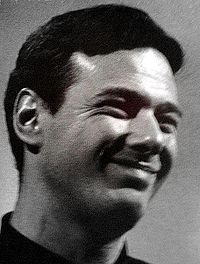 Although Lennon and McCartney became very prolific as songwriters shortly after they met, filling a school excersize book with original songs they had written, their attention turned to perfecting cover songs they thought their audiences would enjoy once the popularity of The Beatles started to grow. However, when their manager Brian Epstein sent a telegram to The Beatles in Hamburg, Germany, on May 9th, 1962, stating that he had secured a recording contract for them with EMI, including encouragement to "rehearse new material," John and Paul took this to mean they needed to resume their songwriting. Considering "Love Me Do" as the best of their early songs, they decided to revamp the song in preperation for their June 6th, 1962, recording session.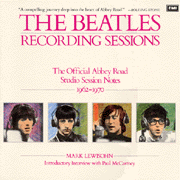 Being that four years had passed since they originally composed "Love Me Do," they decided to interject some of their more recent influences. They lowered the key to G major and slowed the tempo somewhat to give it a more bluesy feel. "'Love Me Do' was us trying to do the blues," Paul stated in Mark Lewisohn's "The Beatles Recording Sessions." "It came out whiter because it always does. We're white and we were just young Liverpool musicians. We didn't have any finesse to be able to actually sound black. But 'Love Me Do' was probably the first bluesy thing we tried to do."


The blues sound of a "dockside harmonica," as Ian MacDonald describes it in his book "Revolution In The Head," was added to the song as well, this being heard by artists like James Ray and on Bruce Channel's recent hit "Hey! Baby." In 1963, John explained their revamping of "Love Me Do" to Melody Maker: "It was just after 'Hey! Baby' came out - we were hoping to be the first British group to use harmonica on record." "Hey! Baby" was released in December of 1961, which dates John's incorporation of the harmonica into this 1958 Lennon / McCartney composition to early 1962, as Paul explains in his book "The Lyrics": "John came up with this riff, the little harmonica riff. It's so simple. There's nothing to it; it's a will-o'-the-wisp song. But there's a terrific sense of longing in the bridge which, combined with that harmonica, touches the soul in some way."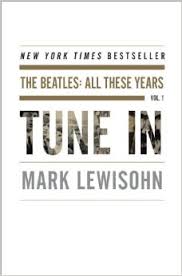 Revamping the song meant rehearsals, these being done during their performance residencies in Hamburg whenever they had some spare time. Their current drummer Pete Best remembers a suggestion he made for the arrangement: "The idea was to make the middle-eight different from the rest of the tune, and I said, 'OK, we put the skip beat in.'" Mark Lewisohn's book "Tune In" explains: "The 'skip beat' was a fluctuation in tempo, an acceleration to lead into the vocal bridge and again later, before the instrumental middle-eight. It was a strange idea, but must have sounded good enough in the moment for John and Paul to accept." This 'skip beat' can be heard on the June 6th, 1962 recording of the song detailed below and, as history reveals, may in and of itself be the ultimate reason for Pete Best's ouster from the band, as we'll also see below.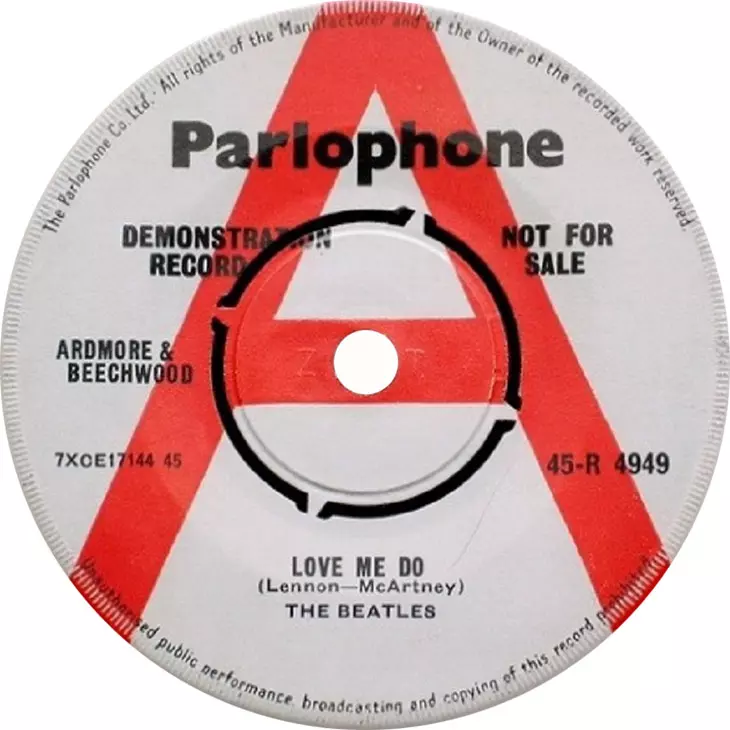 Recording History
The first actual recording of the song was at EMI studios on June 6th, 1962. The Beatles (with Pete Best) arrived at EMI and set up their instruments in Studio Three for this two hour session (6 to 8 pm). The equipment they brought was not at all suitable for recording purposes. They had to strap up Lennon's amplifier to stop it from rattling, and had to do a soldering job on a Tannoy speaker to convert it for McCartney to play through since his bass amplifier couldn't be used at all.
With this accomplished, things were then under way as The Beatles showed producers George Martin and Ron Richards what they could do. (George Martin was not present at first, delegating "pop" recordings to producer Ron Richards.) It was standard practice for the producer to start off with what he felt was the most promising consideration for a single. Therefore, Ron Richards suggested they first perform "Besame Mucho" (their rendition of The Coasters' humorous version of the '40s Spanish classic song), which was the very first song contained on a suggested list that Beatles' manager Brian Epstein typed up specifically for this occasion. George Martin eventually rejected this song, claiming it was "too corny." The band then went into another suggestion on Brian Epstein's list, one that The Beatles hoped would be chosen for the single, "Love Me Do."
Although the number of takes they did on this day is not known, it is apparent that more than one take had to have been performed. Tape operator Chris Neal recalls: "All of a sudden there was this raunchy noise which struck a chord in our heads. It was 'Love Me Do.' Norman (Smith) said to me, 'Oi, go down and pick up George (Martin) from the canteen and see what he thinks of this.'" When George Martin arrived in the control room, he was attracted by something they were doing. "I picked up on 'Love Me Do' mainly because of the harmonica sound. I loved raw harmonica and used to issue the records of Sonny Terry and Brownie McGhee. I felt it had a definite appeal." The harmonica John was using, by the way, was the chromatic model that he, reportedly, "shoplifted" in Arnhem, Holland in 1960 on their first journey to Hamburg, Germany. "John expected to be in jail one day and he'd be the guy who played the harmonica," Paul stated in Rolling Stone's "The Beatles 100 Greatest Songs" issue. The Everly Brothers-style dual lead vocals from Paul and John on the extended word "please" toward the end of every verse was also impressive, this being 'nicked' from their classic 1960 hit "Cathy's Clown."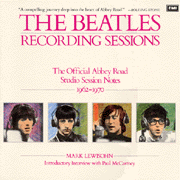 George Martin, however, started to make arrangement suggestions for the song. In "The Beatles Recording Sessions," Paul remembers: "I'm singing harmony then it gets to the 'pleeeaase.' STOP. John goes 'Love me...' and then put his harmonica to his mouth" 'Wah, wah, wahhh.' George Martin went, 'Wait a minute, there's a crossover there. Someone else has got to sing 'love me do' because you're going to have a song called 'Love Me Waahhh.' So, Paul, will you sing 'love me do'?" God, I got the screaming heebegeebies. I mean he suddenly changed this whole arrangement that we'd been doing forever, and John was to miss out that line: he'd sing 'Pleeeease,' put his mouth-organ to his mouth, I'd sing 'Love Me Do' and John would come in 'Waahhh wahhhh wahhhhhh.' We were doing it live, there was no real overdubbing (yet) so I was suddenly given this massive moment on our first record, no backing, where everything stopped, the spotlight went to me and I went (in shaky singing voice) 'love me doooooo.'"
It is interesting to note that the harmonica continued to play a major role in their early recordings. Their next two singles ("Please Please Me" and "From Me To You"), as well as other tracks recorded during the early days, featured the instrument as overdubs, this being purposely featured to attract attention to the group. After 1963, however, John rarely used the harmonica again, although it did make appearances in "I Should Have Known Better," "I'm A Loser" and later in "Rocky Raccoon."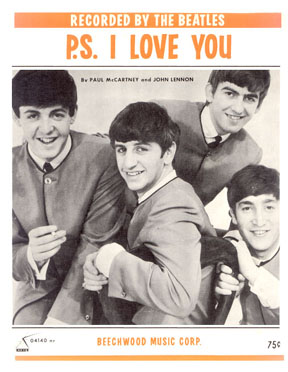 After the "nerve-wracking" (as McCartney described it) experience of having a professional producer rearrange your song for you, George Martin decided that he wasn't very impressed with the song after all. He reportedly "hated the lyrics." He then asked them what else they had, and they did two other originals that day, "P.S. I Love You" and "Ask Me Why."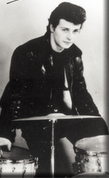 Another thing that George Martin was not impressed with was Pete Best. As they had rehearsed in Hamburg back in May, Pete incorporated his "skip beat" into "Love Me Do" during this recording. The awkward timing change was very noticeable, something we can all now hear since this recording was released on the compilation album "Anthology 1." This is not to be evidence alone that Pete Best was not a talented drummer - one listen to the previous track "Besame Mucho" (also available on "Anthology 1") will show how impressive he could be. Nonetheless, the writing was already on the wall for Pete's dismissal from the band, as Paul explained in "The Beatles Recording Sessions": "Pete had never quite been like the rest of us. We were the wacky trio and Pete was perhaps a little more...sensible; he was slightly different from us, he wasn't quite as artsy as we were. And we just didn't hang out that much together."

At any rate, what George Martin deduced from this day was that Pete Best as a drummer, because of his awkard sounding "skip beat" in "Love Me Do," wouldn't do. "George took us aside and said, 'I'm not happy about the drummer,'" Paul explains in "The Beatles Recording Sessions." "And we all went, 'Oh God, well I'm not telling him. You can tell him. You tell him...Oh God!' and it was quite a blow. He said 'Can you change your drummer?' and we said, 'Well, we're quite happy with him, he works great in the clubs.' And George (Martin) said, 'Yes, but for recording he's got to be just a bit more accurate.'" This was the final nail in the coffin for Pete Best, as they had been thinking of replacing him with Ringo for some time. Their next appointment in the studio would be without Pete Best.
Concerning John's harmonica work on the song, he took advantage of being in the company of Delbert McClinton, the harmonica player with Bruce Channel, when Brian Epstein strategically arranged for The Beatles to be second on the bill for their concert on June 21st, 1962 at New Brighton's Tower Ballroom in Wallasey, this being just two weeks after the group's first EMI recording session. Lennon reportedly got a fifteen minute lesson from McClinton on how to perform the "Hey! Baby" harmonica riff in preparation for the group's next trip to EMI studios in September.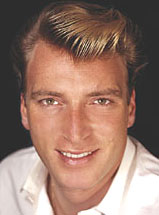 Frank Ifield's million selling summer UK hit "I Remember You" solidified John's use of the harmonica as well, this song spending a total of seven weeks at #1 in Britain, influencing The Beatles to include the song in their repertoire with Paul on vocals. Regarding the use of the harmonica in the song's intro, and thereby its incorporation into the early Beatles' songs, Lennon's quote in the book "Beatles Anthology" states: "The gimmick was the harmonica. There was a terrible thing called "I Remember You," and we did those numbers; and we started using it on 'Love Me Do' just for arrangements." With the increased popularity of harmonica in the arrangements of huge British hit songs, The Beatles thought to champion this trend throughout their early career, which unfortunately stalled their acceptance in the US, as we'll see later.
George Martin did not know anything about Pete Best being replaced when, on September 4th, 1962, The Beatles walked into EMI Studio Two at 2:30 pm with Ringo Starr. In his 1997 book "Summer of Love," George Martin stated that he had no idea "how good, bad, or indifferent" Ringo would be on the drums, but was not prepared to "waste precious studio time finding out." Also present on this day was photographer Dezo Hoffmann to take promotional pictures, some of which featured George Harrison sporting a black eye that some sources say he received from being 'head-butted' by a Pete Best fan at the Cavern Club, although Paul claimed in "The Beatles Recording Sessions" that "he'd been bopped in The Cavern by some guy who was jealous over his girlfriend." At any rate, this three hour recording session (7 to 10 pm) was arranged precisely for recording both sides of their first single.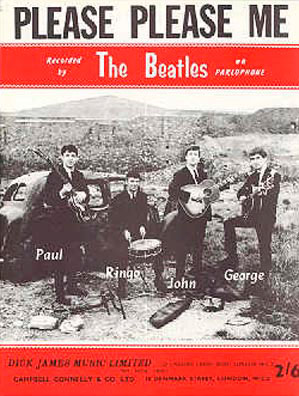 Before the session started, though, there was a rehearsal session (from 2:30 to 5:30 pm) in order for George Martin to determine which songs would be recorded that evening, Lennon's newly written "Please Please Me" being among them. "He wanted us to do Mitch Murray's song 'How Do You Do It,'" Paul relates in "The Beatles Recording Sessions." "He knew is was a #1 hit so he gave us it on a demo, a little white acetate. We took it back to Liverpool and said, 'What are we gonna do with this? This is what he wants us to do, he's our producer, we'll have to do it, we'll have to learn it.' So we did, but we didn't like it." George Martin insisted that "How Do You Do It," which was originally written for but rejected by British singer Adam Faith, would be the a-side of the first single, the rehearsal session on this day determining that "Love Me Do" would be the best candidate for the b-side, "Please Please Me" being deemed unsuitable at this time.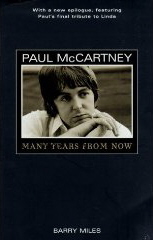 At some point during the evening recording session, which started at 7 pm, John made it known to George Martin that, although they worked up what they felt was a suitable arrangement, they disliked "How Do You Do It" with a passion. The Beatles felt that they "couldn't take that song back to Liverpool" and that they'd be "laughed at." In his book "Many Years From Now," Paul remarked, "We knew that the pressure back in Liverpool would not allow us to do 'How Do You Do It.'" According to Geoff Emerick's account from his book "Here, There And Everywhere" (this being only his second day employed by EMI), John stated to George Martin, "Look George, I have to tell you, we really think that song is crap...We want to record our own material, not some soft bit of fluff written by someone else." Even though they felt the intimidation of being in a 'big time' recording studio, The Beatles stood their ground about wanting to record their own material. But George Martin stood on stronger ground and insisted, stating retrospectively in Q Magazine that "they hadn't written anything great at that time" and that when they could write a better song than what he had chosen for them, he would let them release it as the a-side. So far, as far as he was concerned, their original compositions were suitable only for b-sides.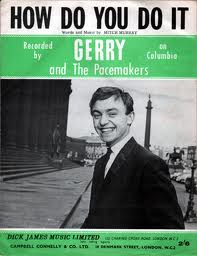 So, after at least two reluctant but spirited takes of "How Do You Do It," George Martin considered the song complete and ready for mono mixing, which was done that evening. The next task at hand, starting at approximately 7:30 pm, was to record the intended b-side, "Love Me Do," which became a much more labored effort. This was a one-track recording, meaning mono only, George Martin deciding to focus on the rhythm track alone without vocals, which alone took 15 takes to perfect. Engineer Norman Smith, as quoted in "The Beatles Recording Sessions," stated: "I've a feeling that Paul wasn't too happy with Ringo's drumming, and felt that it could be better. He didn't make too good a job of it. I remember too that there was a fair bit of editing to be done." Thereafter, as the rhythm track was copied from one tape machine to another, John and Paul superimposed their vocals. This also was a labored effort which took an unknown number of attempts. It took much longer than expected to get this song recorded, George Martin having to extend the session well past the usual 10 pm ending time to 11:15 pm. Mono mixing of this version of "Love Me Do" also occurred at the conclusion of this session, Ringo's drums being mixed "botttom-light" (according to Ian MacDonald's book "Revolution In The Head") to hide his bass drum inadequacies.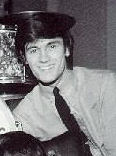 It is interesting to note that, since the vocals ended up being superimposed afterward, Lennon could very well have sung lead on the song. In later years, there were instances when you would hear John's harmonica while he was singing (such as "I'll Get You" and "I Should Have Known Better") as overdubbing progressively became standard practice in the studio when they used two-track and then four-track tape. The best explanation is that, since they had already made the switch to McCartney singing lead vocals on the song back in June, they would stick with that plan. "When we went back up to Liverpool," stated Paul in "The Beatles Recording Sessions," "I remember talking to Johnny Gustafson of The Big Threee and he said, 'You should have let John sing that line!' John did sing it better than me; he had a lower voice and was a little more bluesy at singing that line."

Concerning "How Do You Do It" still being considered as the a-side to their first single, Paul stated in "The Beatles Recording Sessions": "We didn't like it so we came back to George (Martin) and said, 'Well it may be a #1 but we just don't want this kind of song, we don't want to go out with that kind of reputation. It's a different thing we're going for, it's something new.' I suppose we were quite forceful really, for people in our position. And he understood."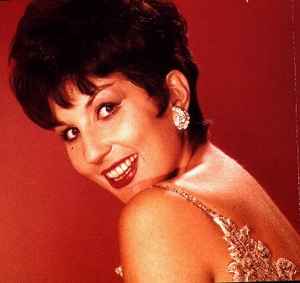 With Ringo being a relatively new member of the band at this time, George Martin expressed his disapproval with his drumming on the song. "George Martin didn't think that Ringo was a very good drummer," Paul relates in "The Beatles Recording Sessions." "On all these Lita Roza, Alma Cogan records that were in vogue shortly before us, the drummers were pretty good show drummers, so producers were used to hearing a bass drum in the right place, locking in with the bass guitar like it would now. We weren't really bothered with that. Ours was very four in the bar - boom, boom, boom, boom - we used to try and break stages with it. That's what eventually got called the Mersey Beat." After the session was over, John, Paul and George Harrison were told privately by George Martin that he would like to do the session for "Love Me Do" again with a hired session drummer. Although this was hard for the band to accept, they relented, and another session was to be booked a week later.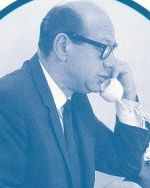 During the week-long interval between recording sessions, an interesting development took place. Music publishers Ardmore and Beechwood were poised for financial gain with any Lennon / McCartney songs that were released, so they were adding pressure for both sides of the first Beatles single to be original compositions. With this in mind, George Martin relented to John Lennon's request for The Beatles to record their own original songs. Therefore, with so much time invested in "Love Me Do," it was decided that the recording of this song done on September 4th, 1962 with Ringo on drums was to be The Beatles first a-side. This being decided, their next recording session on September 11th, 1962 in EMI Studio Two (4:45 to 6:30 pm) would be used to record the b-side of their first single. And since this was just to record a b-side, George Martin would let Ron Richards handle the production.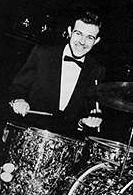 Ringo was never told of their decision to hire a session drummer. Therefore, when The Beatles arrived in the studio on this day, apparently he was the only one surprised to see session drummer Andy White there as well. On a BBC TV program "Love Me Do: The Beatles '62" on October 9th, 2012, Andy White confirms that George Martin "could not make the session, could not get there till the end, so he had (producer) Ron Richards handle it." At first, Ringo sat dejectedly in the control room with Ron Richards, the new Beatles' drummer thinking about how phoney the record business was because of their not allowing him to play with his band. Ron Richards first asked Ringo to play maracas on the first song recorded that day, "P.S. I Love You." There apparently was some thought given to this song becoming the a-side, again relegating "Love Me Do" to the b-side. Ron Richards then realized that the title "P.S. I Love You" was already gracing a previously released song by Rudy Vallee, so this quashed the idea of this title being The Beatles' first a-side.
As an alternative for consideration for the b-side of the single, The Beatles then launched into a recording of "Please Please Me" with Andy White on drums, this recording now available on the compilation album "Anthology 1." It nearly made the grade for being the b-side to "Love Me Do," an acetate disc being cut as evidence of this. However, George Martin, who was then present in the studio, suggested they leave the song for another time because it was "too good a song to just throw away" on a b-side. Ringo was "shattered" when he realized that his band was then asked to re-record "Love Me Do" with Andy White on drums. He felt they were doing a "Pete Best" on him and that, since he apparently was only good enough to play drums at their performances, he "might as well leave."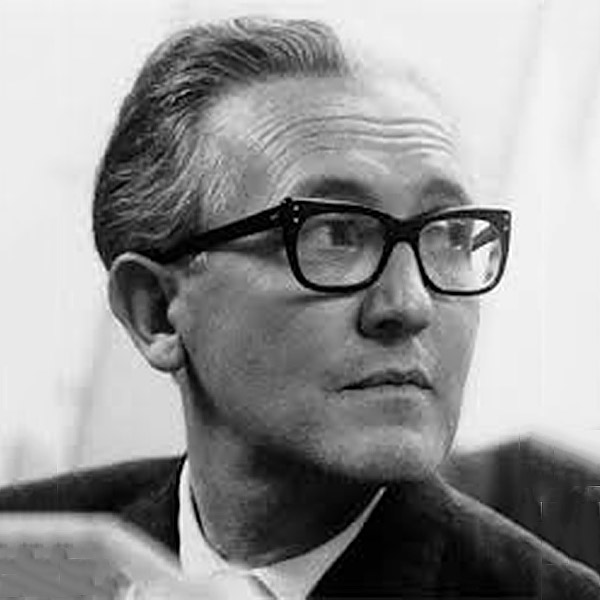 Concerning Andy White being present in the studio on that day, Ringo remembered in 2000: "The guy was previously booked, anyway, because of Pete Best. George didn't want to take any more chances and I was caught in the middle. I was devastated that George Martin had his doubts about me. I came down ready to roll and heard, 'We've got a professional drummer.' He has apologized several times since, has old George, but it was devastating - I hated the bugger for years; I still don't let him off the hook!" Ringo reluctantly played the tambourine and, starting at approximately 6 pm, they went through 18 takes of "Love Me Do," this time live in the studio, vocals and all. The last take, "take 18," was deemed the best and a mono mix was made at the end of the session. Even with Andy White on drums, acting producer Ron Richards relates: "It was a headache trying to get a (good) drum sound, and when you listen to the record now you can hardly hear the drums at all."
In the end, it was decided that the original version of "Love Me Do" recorded on September 4th, 1962 with Ringo on drums would indeed be the a-side of their first British single after all, with "P.S. I Love You" as the b-side. Ringo was quite happy about that! "For me that was more important than anything else," Ringo stated in 1976. "That first piece of plastic. You can't believe how great that was. It was so wonderful. We were on a record!" As history shows, later UK pressings of the single, as well as British EPs and on their album "Please Please Me," features the September 11th, 1962 version of "Love Me Do" with Andy White on drums.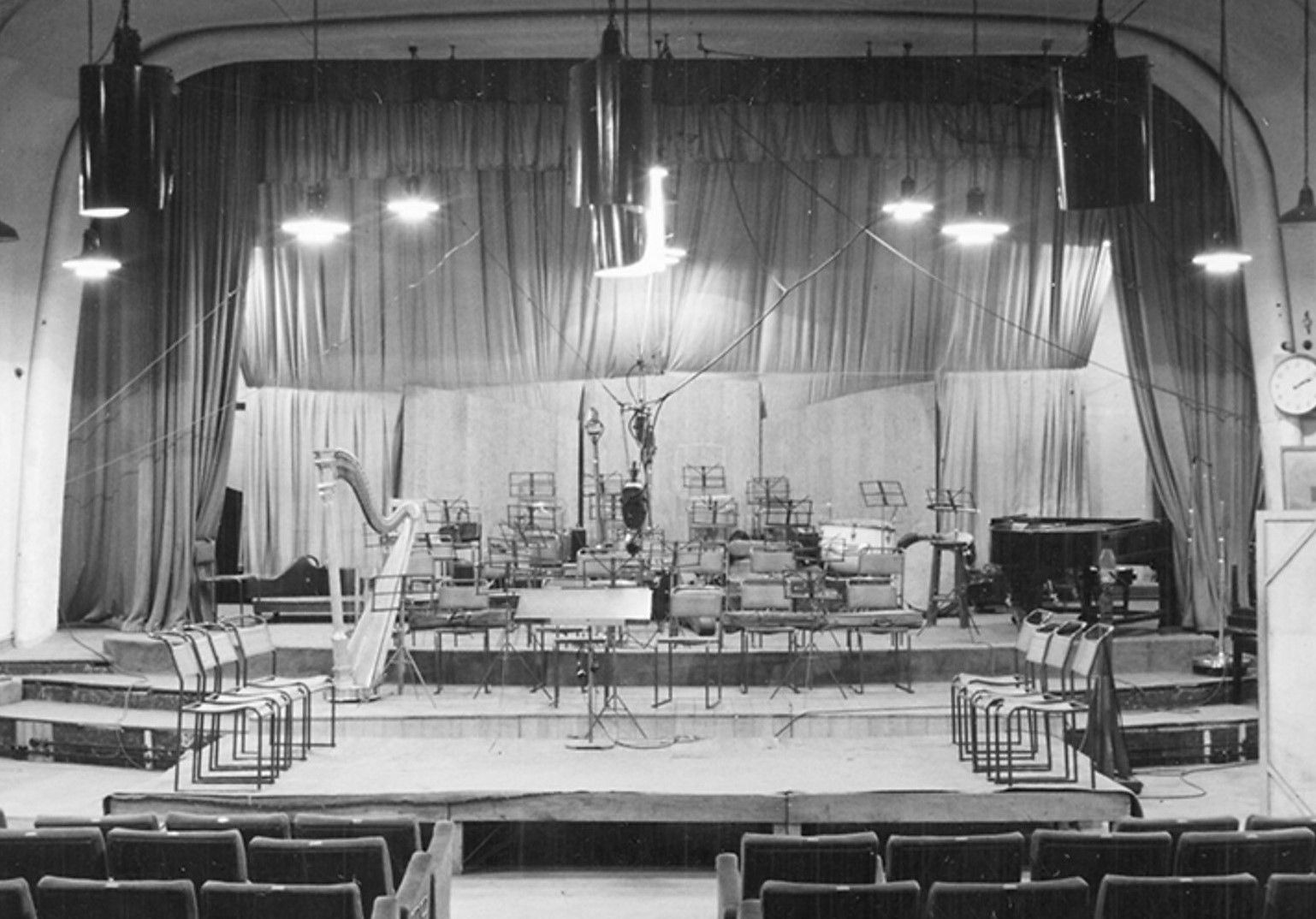 Almost three weeks after the single was released in the UK, The Beatles set out to promote the record by recording it for broadcast on BBC radio. On October 25th, 1962, they recorded the song at The Playhouse Theatre in Manchester between 8 and 8:45 pm before a live audience, this being broadcast on October 26th on the radio show "Here We Go" between 5 and 5:29. Then on November 27th, 1962 they recorded the song for the radio show "The Talent Spot" at BBC Paris Studio in London between 7 and 8 pm before a live audience, this airing on December 4th between 5 and 5:29 pm. Then on to 1963, with a recording on January 22nd at Playhouse Theatre in London between 4 and 5 pm for the prestigious radio show "Saturday Club," which was produced by Jimmy Grant and was broadcast on January 26th between 10 am and noon. The purpose of this broadcast was to promote The Beatles' new single "Please Please Me," but their previous single "Love Me Do" was also thrown in for good measure. Then on February 20th, 1963, they recorded "Love Me Do" live at Playhouse Theatre in London for a simultaneous lunchtime broadcast between 12:31 and 1:30 pm for the radio show "Parade Of The Pops."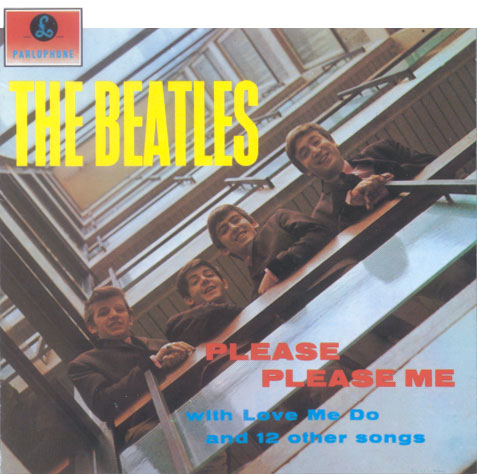 On February 25th, 1963, George Martin assembled his team in Studio One at EMI to produce mono and stereo mixes of the official recording of "Love Me Do" for their first album, "Please Please Me." The version of "Love Me Do" that would appear on the album, it was decided, was the Andy White version recorded on September 11th, 1962, so the mono mix made on that day was sufficient for the mono release of the album. However, the stereo version of the album needed a stereo mix, and the song was originally recorded on a single track machine, so a stereo version of the song needed to be mixed somehow from the mono mix done on September 11th, 1962. To remedy this situation, George Martin prepared a "fold-down" stereo version of the song by placing the bass signals of the song on one channel and the treble frequencies on the other channel. This process gives the listener a higher definition stereo feel, but without the separation of true stereo, as most of the other tracks on the album have. This mix is what appears on all of the stereo US versions of the song.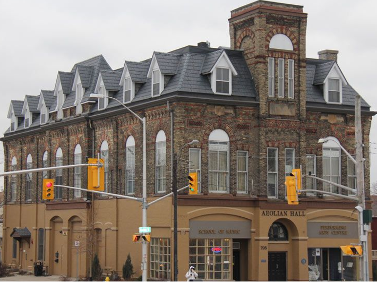 The Beatles recorded "Love Me Do" five more times for BBC radio in 1963, the first being on April 4th for the program "Side By Side," which was recorded at BBC Paris Studio in London between 11 am and 2 pm, produced by Bryant Marriott, and was broadcast on June 24th between 5 and 5:29 pm. Interestingly, later on April 4th, a surprisingly clear private recording of the song was made by John Bloomfield, a fifteen-year-old student in the audience of Stowe School at Roxburgh Hall in Stowe where The Beatles performed 22 songs between 6:30 to 7:30 pm. A June 1st recording of the song for the second edition of their radio series "Pop Go The Beatles" occurred at BBC Paris Studio in London between 1:30 and 5:30 pm, the recording being produced by Terry Henebery and broadcast on June 11th between 5 and 5:29 pm. The sixth edition of "Pop Go The Beatles" included yet another recording of "Love Me Do," this being recorded on July 10th in Studio Two of Aeolian Hall in London and produced by Terry Henebery between 10:30 am to 1:30 pm, which was broadcast on July 23rd between 5 and 5:29 pm.
The thirteenth edition of "Pop Go The Beatles" also included a new recording of the song, which was produced by Terry Henebery and recorded on September 3rd in Studio Two of Aeolian Hall in London between 2 and 4:30 pm, this program being broadcast on September 10th between 5 and 5:29 pm. The final BBC recording of "Love Me Do" occurred on October 16th for the program "Easy Beat," which was recorded at The Playhouse Theater in London between 9 and 10 pm before a live audience (the final BBC show permitted before an audience per Brian Epstein's insistance that they would only play venues with fixed seating), this program airing on October 20th between 10:31 and 11:30 am.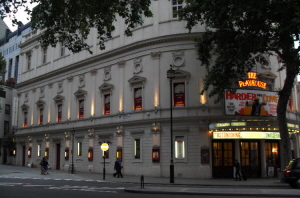 Interestingly, The Beatles did touch on "Love Me Do" one final time for a BBC recording on December 17th, 1963 at Playhouse Theatre in London between 3 and 6:30 pm for the show "Saturday Club," which aired on December 21st of that year between 10 am and 12 noon. Since this was the Christmas episode of this famous show, The Beatles recorded a 29-second selection entitled "Chrimble Mudley," which comprised a small vocal excerpt of their first five singles, the first being "Love Me Do," along with a bit of "Rudolph The Red-Nosed Reindeer," this recording being produced by Jimmy Grant and Bernie Andrews.
On May 30th, 1968, during the recording of the rhythm track for what became "Revolution 1," "take 18" evolved into a long jam session that lasted over ten minutes. During this jam, Paul was inspired to sing a verse of "Love Me Do" which was caught on an open microphone, which prompted Ringo to perform a 'Beatles break' similar to the original recording. This take was eventually released on the Super Deluxe 50th Anniversary edition of the "White Album" in 2018.

Interestingly, the last recording session that included the song was on January 28th, 1969. This occurred at Apple Studios as the "Get Back / Let It Be" project was nearing completion. George Martin stated on this day, "Let's say we got a really good one of 'Love Me Do,'" this resulting in an impromptu rendition of the song that can be witnessed, in part, in Peter Jackson's 2021 "Get Back" series. They, of course, dropped the idea, despite encouragement from George Martin later that day.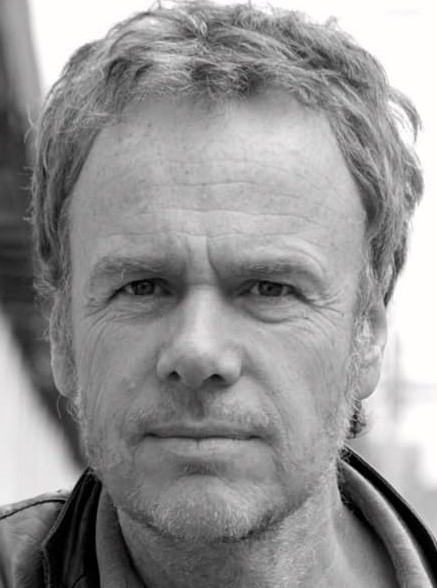 On June 23rd, 1994, the three surviving Beatles met in George Harrison's private home studio at Friar Park at Henley On Thames, England, for a recording session that was filmed for possible inclusion in the "Anthology" television special. "They did a whole lot of rock and roll songs," television director Bob Smeaton relates, although the vast majority of the recording and film footage has never been seen. A small snippet of the available footage shows what appears to be a newly recorded version of "Love Me Do," although this has not been officially verified.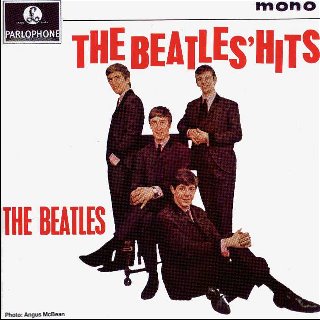 One question remains, however, about the original 1962 recording of the song: Why was the first version of "Love Me Do" with Ringo on drums replaced with the second version with Andy White on drums for all future single releases in Britain (and the rest of the world)? The answer lies with George Martin. He apparently felt strongly enough about this matter to allow the master tape of Ringo's version of the song to be destroyed around the time he was preparing the British EP "The Beatles' Hits," which was released in September of 1963. He wanted to ensure that the superior version in his opinion, the Andy White version, would be the one to go down in history. Since the version with Ringo finally did resurface in 1980, his idea didn't quite go as planned.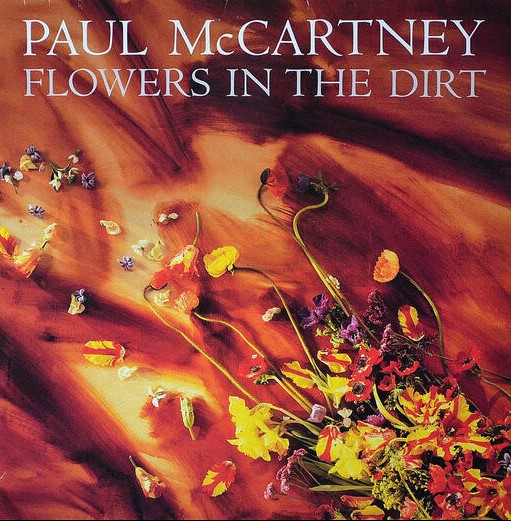 Official Beatle-related recordings of "Love Me Do" also include a session by Paul McCartney, sometime between September of 1987 and February of 1989, of a unique composition entitled "P.S. Love Me Do." "Love Me Do" and "P.S. I Love You" were the only "Lennon / McCartney" songs in the entire catalog owned by MPL Communications (Paul's music publishing company). This being the case, Paul combined both songs and, with his current studio band, created a rhythmic rendition which was recorded during the sessions for what became his album "Flowers In The Dirt." While the song did not appear on the general release of this album, it was among the many bonus tracks that did appear on the 1990 Japanese Tour edition, which was entitled "Special Package."
A live recording of "P.S. Love Me Do" was made on April 21st, 1990, in Rio de Janeiro, the results appearing on his "Birthday" EP released later that year.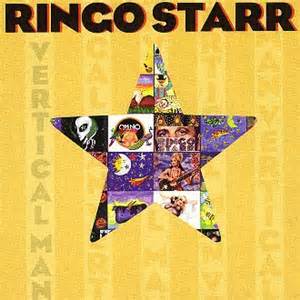 Also, sometime between February 1997 and February 1998, Ringo and his current studio band recorded a new version of "Love Me Do" for his eleventh studio album "Vertical Man," which was co-produced by Ringo and Mark Hudson. The song features Aerosmith vocalist Steven Tyler on backing vocals and harmonica. A live recording of Ringo's version of the song was made as well, on May 13th, 1998, and was released on his album "VH1 Storytellers."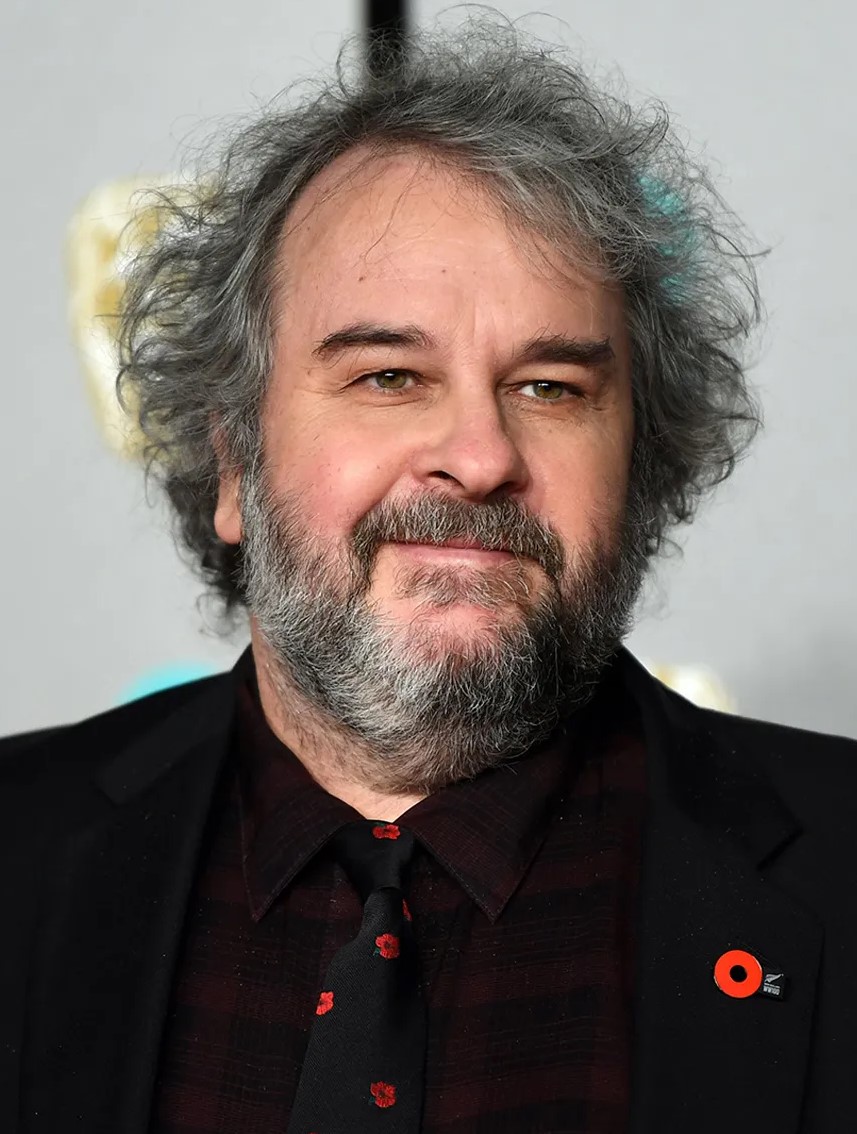 Sometime in 2023, George Martin's son Giles Martin set out to create the first ever stereo mix of "Love Me Do," chosing to use the September 4th, 1962 version with Ringo on drums. Since the original tape was no longer in existence, original vinyl copies of the single were utilized, these having to be processed to clean up and remove any surface noise, pops and scratches. Using the same AI technology spearheaded by Peter Jackson during the making of his "Get Back" series as well as the new mixes featured on the 2022 "Revolver" releases, Giles Martin gave this mono recording a "demix remix," as John Harris describes it in the liner notes of the 2023 edition of "The Beatles / 1962 - 1966."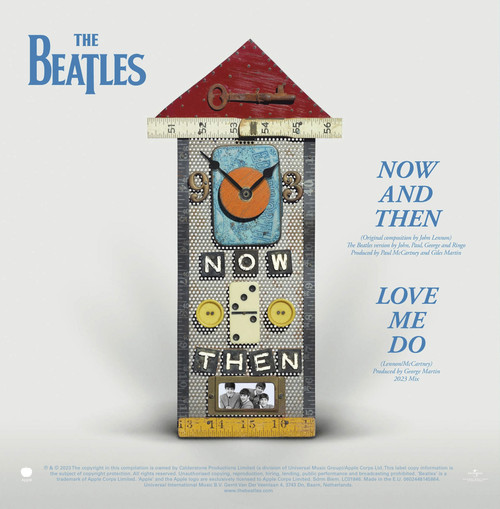 John Harris continues: "Thanks to new machine-learning technology, individual elements that were put to tape...and were therefore impossible to separate - have been untangled, allowing Giles (Martin) to put the original recordings back together with even greater clarity and impact." In this case, the stereo spread of "Love Me Do" pans George's rhythm guitar and the overdubbed handclaps slightly more to the right channel, allowing for a nice balance with John's vocal and harmonica performances panned a little more to the left channel. "I didn't think it was possible to do that," Giles Martin stated to Rolling Stone magazine concerning his work with the early Beatles catalog. "The power of Ringo's drumming, for example...it's been unearthed. But the playing is just really good. That's joy." The stereo mix of "Love Me Do" appeared first on a double a-side single with the last Beatles song "Now And Then" and then as the first track on the 2023 edition of "The Beatles / 1962 - 1966."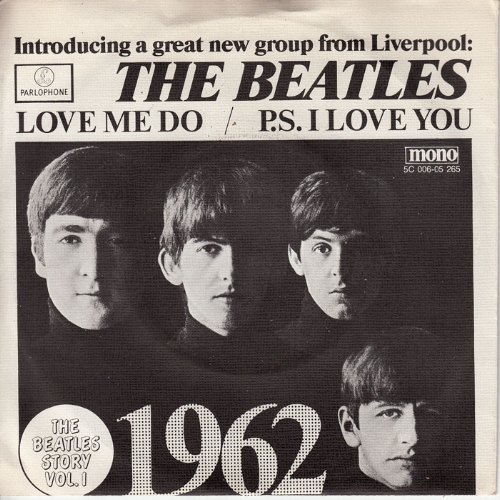 Song Structure and Style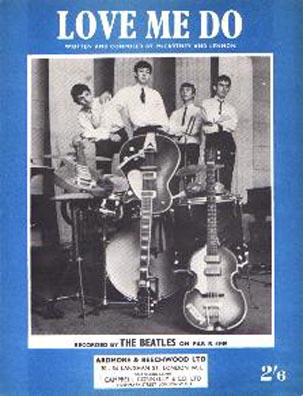 This song was written in the 'verse/ verse/ bridge/ verse' style (or aaba) as were most other songs on the resulting "Please Please Me" album. Despite its simplistic structure, there are some unique characteristics here. One is that each verse is completely identical; lyrics, harmonies, instrumentation and number of measures. Typically, subsequent verses would change at least lyrically, usually repeating the first verse only as the last verse in the sequence, or there would be an added element in the instrumentation, such as an added percussion, guitar part, etc. An added harmony may even be utilized to distinguish one verse from the other. In this case, "Love Me Do." with its distinctive harmonies and stick-in-your head hook, would have to stand on its own. As time has shown, this was enough to make the song stand on its own.
Another rather unique characteristic is that the solo section of the song, which occurs between the third and final verse, is performed in the chord structure of the bridge. When you examine Beatles' songs throughout their career that have a solo, you'll notice that it usually appears utilizing the verse chords. "Love Me Do" is an early exception to this unwritten rule.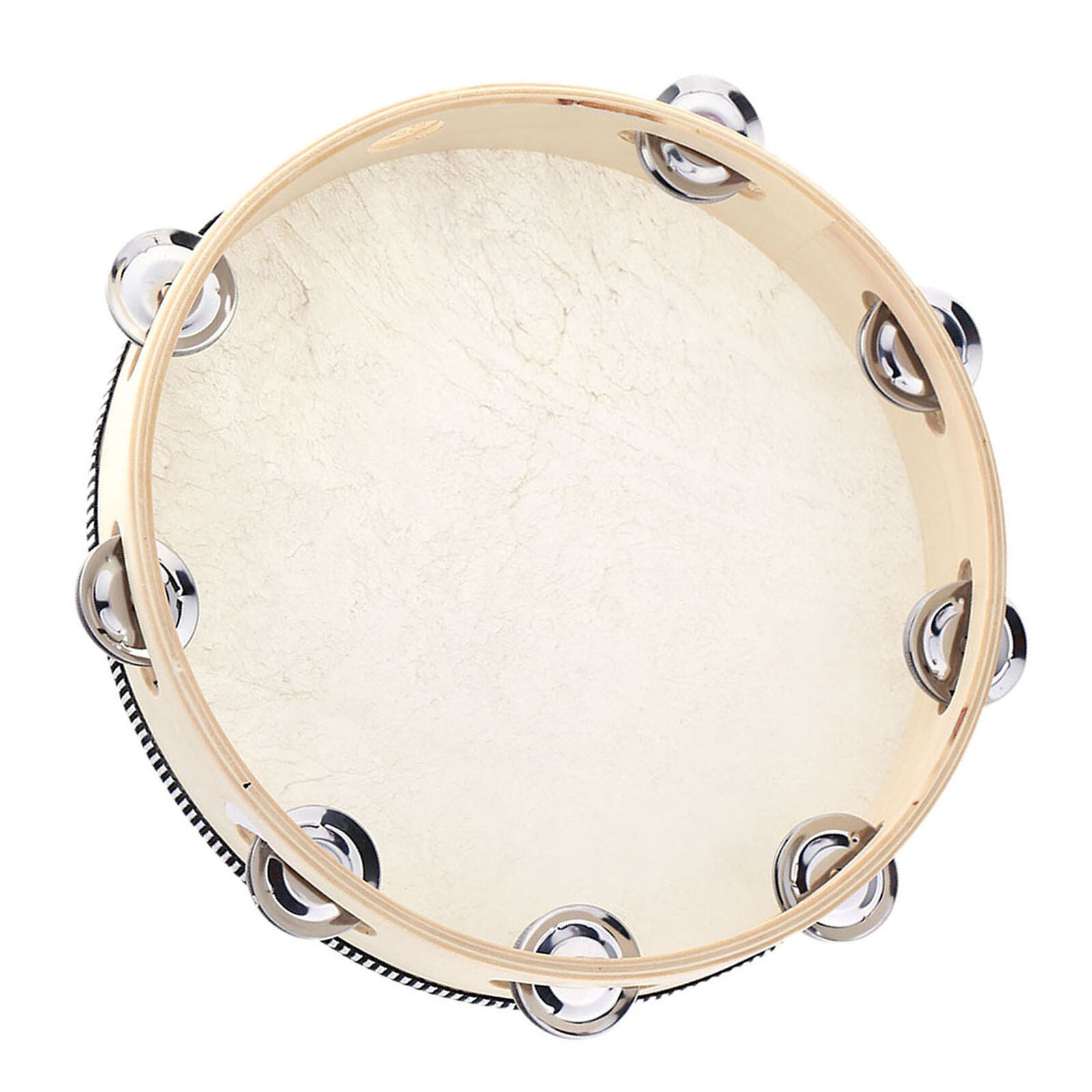 Both originally released versions of the song are identical in structure and performance, the only difference being the appearance of a tambourine in the common version, this being played by Ringo. This is the easiest way to determine which version you are listening to. The version without the tambourine is the first version recorded on September 4th, 1962, featuring Ringo on drums. The version with the tambourine is the second version recorded on September 11th, 1962, featuring Andy White on drums and the despondent Ringo on tambourine.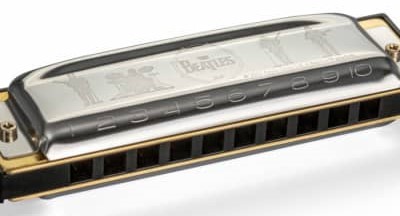 As stated earlier, the song was written in an R&B style. The song opens with an eight measure introduction highlighted by Lennon's harmonica riff, which becomes the identifying element of the song. The song then naturally progresses to the first verse with the distinctive vocal harmonies of Lennon and McCartney, John taking the lower vocal line to McCartney's higher vocal line. Each verse has an unusual 13 measures, which includes a two and a half measure "please" with harmonies that cascade into a break, allowing for the usual ending of the verse with the title of the song used as the hook line. Notice that McCartney has to sing the song's title in the lower register sung by John throughout the rest of the song, which is evidence that it was usually sung by John prior to this. But, in order for the harmonica to come in on the one beat of the tenth measure as prescribed by George Martin, McCartney was now dubbed 'lead singer' of the song.
After the identical second verse, Paul once again sings the lower register vocals of the eight measure bridge while John plays a harmonica line. Paul then alternates to his former higher vocal line whenever John doesn't have a harmonica in his mouth, allowing Lennon to sing his usual lower register vocal line. This happens twice, but ends in another break, allowing for a subtle transition back to a third identical verse.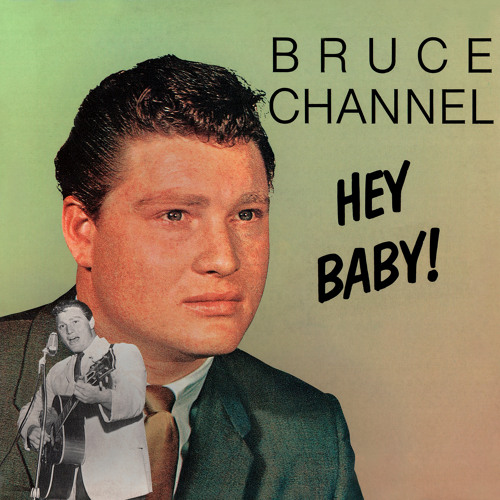 The bridge chords then repeat, but this time as a harmonica solo from Lennon, which is quite reminiscent of the harmonica work on Bruce Channel's hit "Hey! Baby," this inspiring John's performance. The bridge is extended another four measures and ends in another break, which acts as another transition back to the final identical verse. This verse then extends and repeats until being faded out, which was done at the mix session for each version.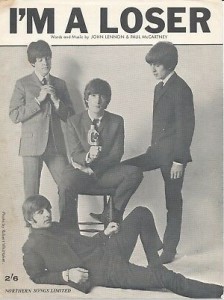 An issue needs to be settled regarding whether Lennon played guitar on the session, as some claim that he did. This can be determined by a few details being examined. The first detail is that the second version of the song with Andy White on drums (the one most are familiar with) was recorded completely live, vocals and all. It can be argued that John could have played his Gibson J160E guitar while having a harmonica holder around his neck, allowing both to be played throughout the song. But the question was: 'Did he wear a harmonica holder when the song was recorded?' He did have one during 1964 performances while performing songs such as "I'm A Loser." One thing that is for certain is that it was impossible for Lennon to play both instruments live at the same time without a harmonica holder. It is improbable that he would have kept putting down his harmonica and picking up a guitar pick and then kept doing this repeatedly throughout the song.
To help settle this issue, we can observe actual photographs taken during the first EMI session of this song on September 4th, 1962. Lennon can clearly be seen with his acoustic guitar strapped on but holding his harmonica with both hands. He does not have a harmonica holder in the pictures. Although the vocals were overdubbed after the basic tracks were recorded for this version, there is no evidence to suggest that the harmonica was recorded simultaneously with the vocal overdubs. As for the second version on September 11th, 1962 with Andy White on drums, it appears highly unlikely that John performed both guitar and harmonica simultaneously since this version was recorded completely live.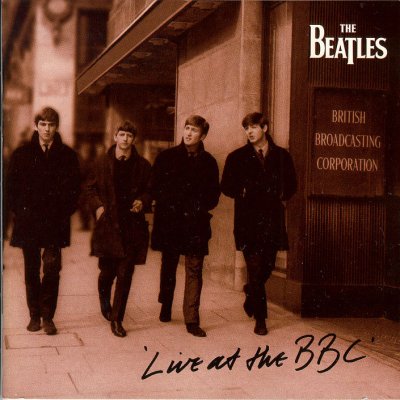 Although pictures are not available of this second session, there is no evidence of Lennon even possessing a harmonica holder until much later. If you listen to the track "Love These Goon Shows!" on the "Live At The BBC" album, you will hear a description of how John couldn't play the guitar and harmonica at the same time, which indicates that at the time of recording the song in question over eight months later (June 1st, 1963), he still did not possess a harmonica holder. Another indication is the video they made shortly afterward lip-syncing to "Love Me Do" (as seen on the Anthology series). John cups the harmonica in his hands when he's not singing and, while he does have a guitar around his neck, only taps the guitar during his vocal work on the song. And, of course, there is not a harmonica holder in sight.
Add to this fact that a second guitar is not discernable in either version of the song, the evidence indicates that it was impossible for Lennon to have played guitar on "Love Me Do."
American Releases

Although Capitol records was given the chance to release the song in the US as early as 1962, Dave Dexter, the executive producer for A&R at the label, declined for one particular reason. "I didn't care for it at all because of the harmonica sound," he explained in the 1984 US radio documentary "From Britain With Love." He continued: "I didn't care for the harmonica because I had grown up listening to the old blues records and blues harmonica players, and I simply didn't...I nixed the record instantly." Therefore, the one redeeming feature of the song, according to producer George Martin, was the one reason it didn't get released in America in 1962.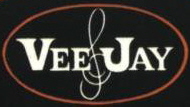 The first American release didn't occur until January 10th, 1964, on the Vee-Jay album "Introducing…The Beatles." Since the British "Please Please Me" album contained the version with Andy White on the drums, this is the version that was sent to Vee-Jay Records in the US. The song was only available in this form for about a month because it was licensed to an EMI-owned publishing company, "Ardmore and Beechwood." Capitol filed suit against Vee-Jay for issuing the song, so they had to re-release this album without "Love Me Do." They did this on or about February 10th, 1964, which gave a quick month-long preview of the song to the lucky 80,000 (approximately) who purchased the first version of the album.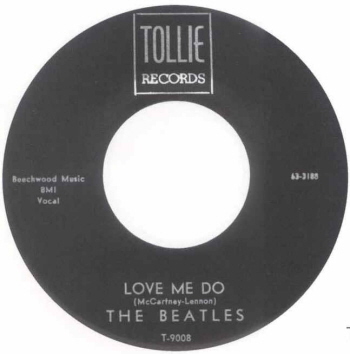 After a settlement was reached with EMI's Beechwood Music in April of 1964, Vee-Jay issued the song as a single on their newly formed Tollie label on April 27th, 1964, backed with "P.S. I Love You." Once again, it was the version that they had, featuring Andy White on drums. Interestingly, Capitol Of Canada had originally released the September 4th, 1962 version of "Love Me Do" as a single, with Ringo on drums, back in February of 1963, only pressing a total of 170 copies at that time. However, with Beatlemania in full swing in the US in the early months of 1964, new copies of this Canadian single was imported into America and began charting on the US Billboard singles chart at #81 on April 11th, 1964, making the Top 40 in America on April 18th of that year at #31. The more readily available Tollie single then topped the charts on May 30th, 1964.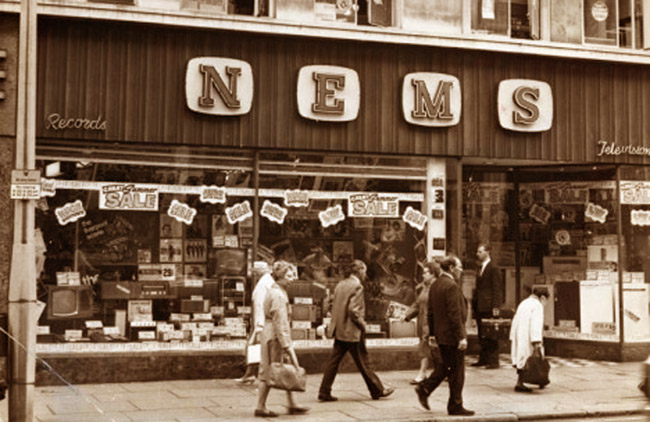 This was a much higher position than in their home country, where it only peaked at #17. It has been explained that the "Love Me Do" single didn't have that great of success in the UK at that time because of The Beatles leaving for their final residency in Hamburg just as the record was entering the British charts, thereby not being able to promote the song with personal appearances or Television exposure in their home country. The song's peak on the British charts was possibly due to Brian Epstein personally buying (reportedly) 10,000 copies of the record for his NEMS record shop, which he had been told was the amount needed to achieve a Top 20 hit. At any rate, George Martin thought this was a promising start for a new artist and planned a British follow-up single, "Please Please Me" being the result. When the "Love Me Do" single was re-released in 1982 in Britain in celebration of its 20th Anniversary, it then reached #4 in the UK.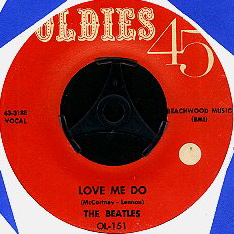 Meanwhile in America, in August of 1964, shortly before their contract with The Beatles expired on October 15th, Vee-Jay reissued the "Love Me Do" single on their "Oldies 45" label. Then, on March 22th, 1965, Capitol issued their "The Early Beatles" album, featuring most of the Vee-Jay album from the previous year, "Love Me Do" being featured therein. Incidentally, mono copies of this album contained a "Type B" mix of the songs created by Capitol Records that, in the case of "Love Me Do," combined both channels of the fake stereo mix that Capitol created into one channel, thus creating a uniquely odd mono version that differs from George Martin's mono mix as appearing on the above mentioned Vee-Jay releases. This album then appeared on an individual CD on January 21st, 2014, thus containing both the mono and stereo mixes on one disc. Shortly after Capitol featured the song on "The Early Beatles" album back in March of 1965, they then saw fit to make the single available to US record buyers again as part of their short lived "Starline" budget label, releasing it on October 11th, 1965.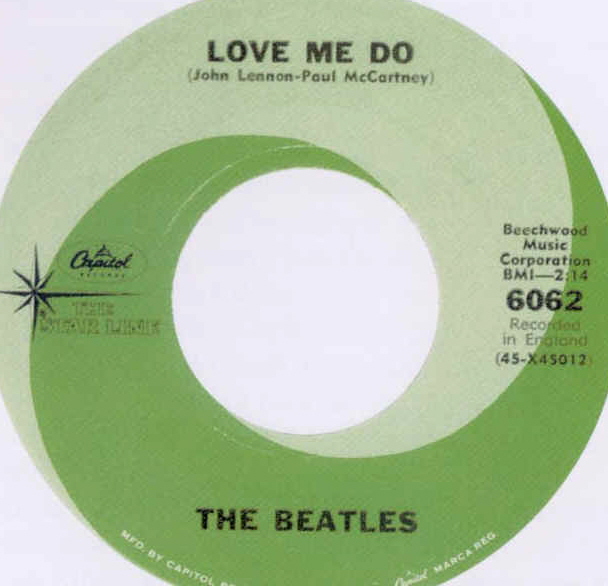 Sometime in 1967, Capitol released Beatles music on a brand new but short-lived format called "Playtapes." These tape cartridges did not have the capability to include entire albums, so two truncated four-song versions of "The Early Beatles" were released in this portable format, "Love Me Do" being on one of these. These "Playtapes" are highly collectable today.
No Beatles "greatest hits" package could exclude this historically classic song, so on April 2nd, 1973, the album "1962 – 1966" (better known as the "Red Album") was released by Apple Records, which has "Love Me Do" opening side one. The album peaked at #3 on the Billboard charts, unable to out-chart the "Blue Album" which was released simultaneously, this peaking at #1.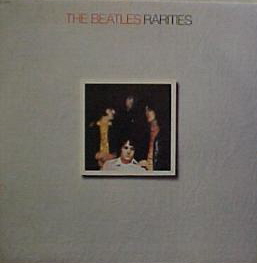 March 21st, 1980, was the date the United States finally got to hear the first version of "Love Me Do" with Ringo playing the drums. It was released originally on the single in Britain, as well as in Canada, but since the master tape no longer existed, a clean recording made from an original Canadian single graced the Capitol album "Rarities." This album peaked at #21 on the Billboard charts.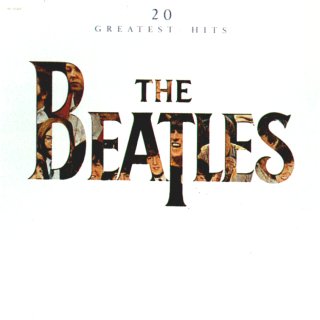 On October 11th, 1982, Capitol released a composite compilation package entitled "20 Greatest Hits," which marked the 20th anniversary of the British release of "Love Me Do." The song was the second track on side one of the album, which peaked at #50 on the US Billboard album chart.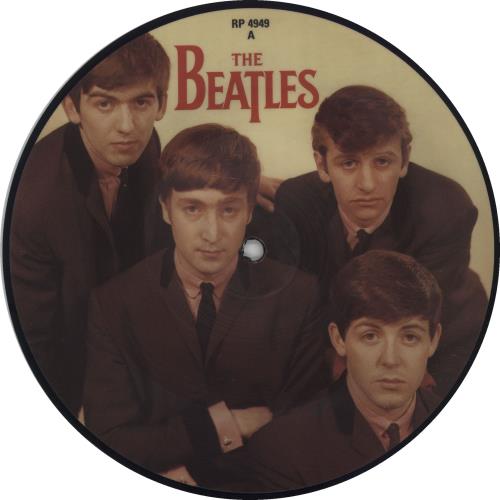 In connection with this 20th anniversary, Capitol re-released the "Love Me Do / P.S. I Love You" single on November 19th, 1982. Interestingly, the label resurrected the familiar Capitol swirl design found on early US Beatles singles but mistakenly identified each song as being in stereo, although there are no existing stereo mixes for either of these songs. Promo copies of this release were also printed that feature "Love Me Do" on both sides.

Two and a half weeks later, on December 6th, 1982, a picture disc single of "Love Me Do / P.S. I Love You" was featured in the worldwide released vinyl box set "The Beatles Singles Collection." While this box set got re-released decades later, the picture disc was not included.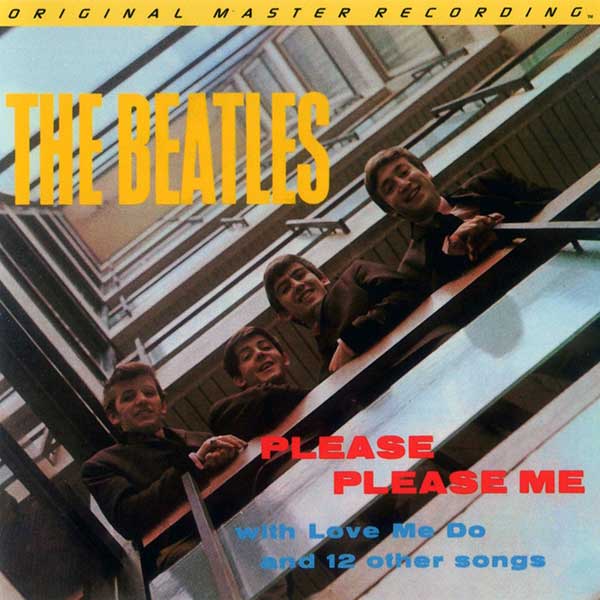 The first time the original British "Please Please Me" album was made available in the US was the "Original Master Recording" vinyl edition released through Mobile Fidelity Sound Lab in January of 1987. This album included "Love Me Do" and was prepared utilizing half-speed mastering technology from the original master tape on loan from EMI. This version of the album was only available for a short time and is quite collectible today.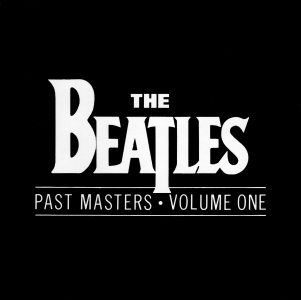 In the golden age of compact discs that began in the '80s, the US market has easy access to both versions of the song. The more popular Andy White version can be found on the CD "Please Please Me" which was first released on compact disc on February 26th, 1987 and vinyl on July 21st, 1987. A remastered edition of this album was released on CD and on September 9th, 2009 and on vinyl on November 13th, 2012. The version with Ringo playing drums is found on "Past Masters, Volume One," which was released on March 7th, 1988, and reached #149 on the Billboard album charts. Both volumes of "Past Masters" were then combined as a two-album set on vinyl and released on October 24th, 1988, this being remastered and re-released on CD on September 9th, 2009 and on vinyl on November 12th, 2012.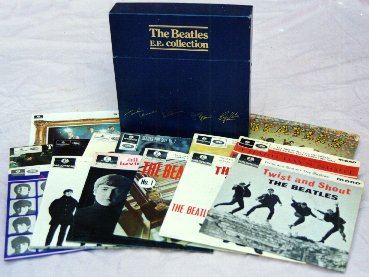 On June 30th, 1992, the box set "Compact Disc EP Collection" was released, which featured the version with Andy White on drums due to its appearance on the original British EP "The Beatles' Hits," which was released on September 6th, 1963.
Also, on October 19th, 1992, Capitol re-released the "Love Me Do / P.S. I Love You" single as a Cema Series single for jukeboxes only. Inadvertently, about 250 to 300 copies were printed on red vinyl, these being distributed on March 10th, 1993 and becoming quite the collector's item today. Interestingly, the version with Ringo on drums was contained on this special release.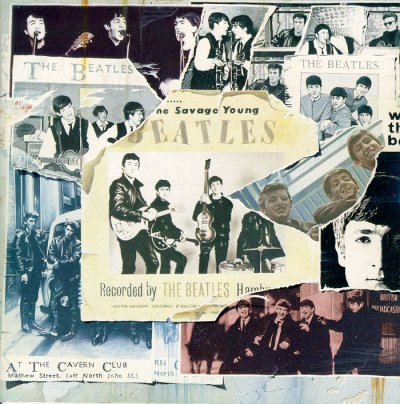 But wait, there's more! The "Live At The BBC" album, released on December 6th, 1994, contains the performance The Beatles made on the BBC radio show "Pop Go The Beatles," which aired on July 23rd,1963. The album peaked at #3 on the US Billboard chart. On November 11th, 2013, this album was remastered, re-packaged and re-released. Then came "Anthology 1" released on November 21st, 1995, which featured the historic and recently found "audition" acetate of the song featuring Pete Best on drums from June 6th, 1962, the original session tape apparently being destroyed or recorded over. This compilation album was highly anticipated, corresponding with their ABC television specials in America, and peaked at #1 on the US Billboard chart.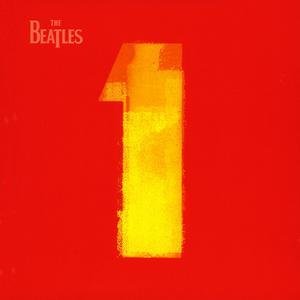 A newer release of the song is the amazingly successful compilation album "Beatles 1," which not only peaked at #1 on the US Billboard chart on its first week, but succeeded in selling over 31 million copies worldwide (over 11 million in the US alone). Released on November 13th, 2000, this is the biggest selling album of the decade as well as the fastest selling album of all time. This album features the Andy White version of the song, since it is universally considered the most known version. A remastered edition of this album was released in September of 2011, while a newly re-mixed version was released on November 6th, 2015.

The second in a series of Capitol box sets entitled "The Capitol Albums, Vol. 2" was released on April 11th, 2006 and included the Andy White version of "Love Me Do" as par of the original Capitol "The Early Beatles" album as available in America in the '60s. Both the original stereo and mono versions contained on "The Early Beatles" were contained here, so both the original mono mix and "fold-down" stereo mix of "Love Me Do" were made available again on this release. On initial pressings of this set, Capitol mistakenly presented a "mono type-B" fold-down mono mix of the entire "The Early Beatles" album," which was a method that combined both the left and right channels of the stereo mix to create a mono mix. Therefore, the mono mix of "Love Me Do" in this set was initially prepared in this way, the error being corrected on subsequent pressings.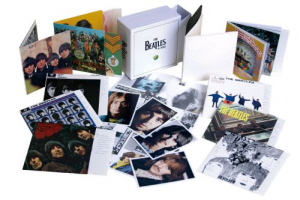 September 9th, 2009 was the date that the box set "The Beatles In Mono" was released, featuring remastered versions of both the Andy White and Ringo mixes of the song.
On December 17th, 2013, iTunes released a 59 track compilation album entitled "Bootleg Recordings 1963" only available on their downloading platform. Three BBC performances of "Love Me Do" are included therein, these being the January 26th, 1963 performance for the program "Saturday Club," the October 20th, 1963 performance for "Easy Beat," and the September 10th, 1963 performance for the program "Pop Go The Beatles." The purpose of this release was to extend the copyright of these recordings under European Union law from 50 years (which would have expired at the end of 2013) to 70 years (until 2033), this being considered an official release. This compilation album was only available in the US on that date to those in the know for a number of hours for $39.99 in its entirety or to be purchased as individual tracks, but was later made available for purchase as well..

On November 9th, 2018, the Super Deluxe 50th Anniversary edition of the "White Album" was released, which includes 'take 18' of "Revolution 1" as recorded on May 30th, 1968. This 'take' includes Paul singing an ad lib version of "Love Me Do," as described above.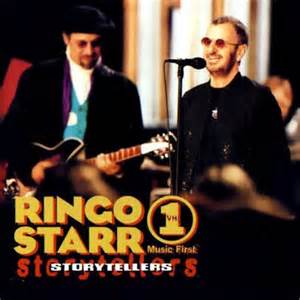 Not to be forgotten is the Ringo Starr June 15th, 1998 release "Vertical Man," which features his remake of "Love Me Do." While the album was not a monster smash, it reached a respectable #61 on the Billboard album charts in the US, the highest reaching Ringo album since the '70s. Its success was possibly due to featuring Paul McCartney, George Harrison and even George Martin on various tracks. This album was quickly followed by his critically acclaimed October 19th, 1998 released "VH1 Storytellers" album, which also featured the song as broadcast on a Ringo Starr special on that cable network.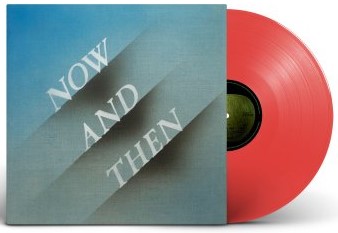 The official 2023 stereo mix of "Love Me Do" (as detailed above) was first released on November 2nd, 2023 as a double a-side single with the last Beatles song "Now And Then." It was released for streaming and as a 7" vinyl single (on black, blue, clear and marble vinyl), a 12" vinyl single (on black and red vinyl), a 10" black vinyl single, a compact disc single and even a cassette single.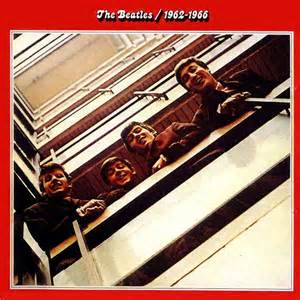 The compilation album "The Beatles / 1962 - 1966" (aka "The Red Album") received an expanded 2023 release on November 10th, 2023 that included 12 additional tracks. Thirty of the 38 tracks contained on this expanded release contained new 2023 stereo mixes, including its first track "Love Me Do," the first time this album contained the song with Ringo on drums. It was released as a double CD and as a triple vinyl release on both black and red vinyl.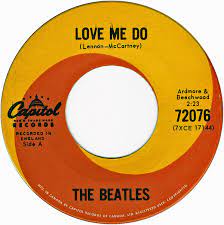 Live Performances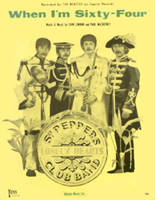 "Love Me Do" is one of three original songs which date back the furthest in The Beatles' performance history. There is evidence that this song was in the repertoire of The Quarry Men (named after the Quarry Bank Grammar School Lennon attended) in 1959, which by then included John, Paul and George. They weren't too keen on performing original songs, but they did include "Love Me Do" at times, along with "One After 909" and an early instrumental version of "When I'm Sixty Four." "Introducing our own numbers started round Liverpool and Hamburg," John recalled as included in their "Anthology" book. "'Love Me Do,' one of the first ones we wrote...was the first one we dared to do of our own. This was quite a traumatic thing because we were doing such great numbers of other people's, of Ray Charles and (Little) Richard and all of them. It was quite hard to come in singing 'Love Me Do.' We thought our numbers were a bit wet. But we gradually broke that down and decided to try them."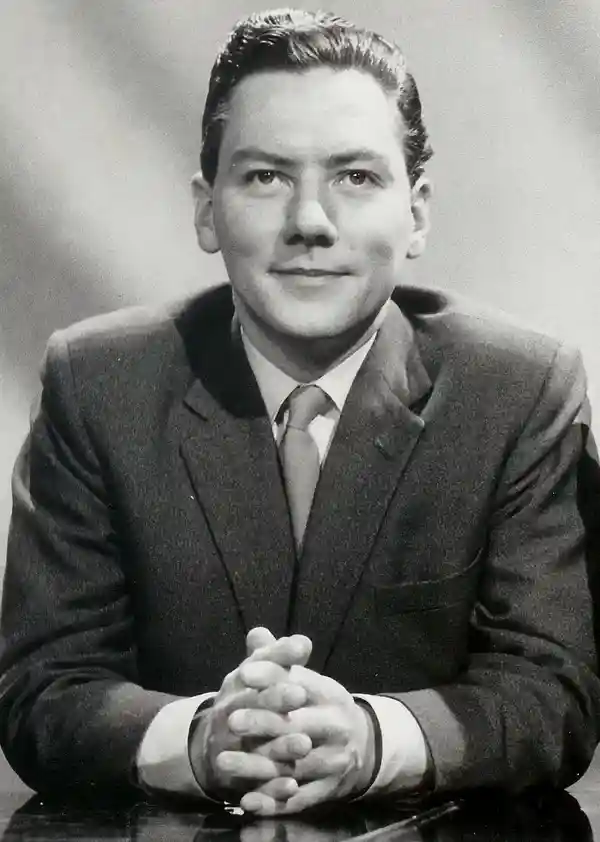 Great effort was made by all involved to get The Beatles some exposure for their first released single "Love Me Do." One great triumph was their first ever TV appearance, this being the Granada show "People And Places," shown coast-to-coast across the north of England on October 17th, 1962. Their five minute spot included the group performing their stage favorite "Some Other Guy" and then "Love Me Do," with brief banter with host Gay Byrne. Since this was a live broadcast, it wasn't filmed or videotaped by the studio, the only evidence of its existence are people's memories and an audio reel-to-reel tape made on the day of broadcast by 16-year-old fan Adrian Killen (the tape currently owned by Apple). Mark Lewisohn's book "Tune In" describes the perfromance as "confident and good and included a boisterous bridge where Ringo kept the guitars strongly on the beat and brought them back into the next verse."

The Beatles performed "Love Me Do" on British television four other times in 1962. Another appearance on "People And Places" was taped on October 29th and broadcast on November 2nd, this time featuring John Lennon sitting without an instrument as a lead singer would do while the other Beatles stood (Ringo included). Then on December 3rd, they mimed the song on the live program "Discs A Gogo," as well as another mimed live performance the following day, December 4th, on the London-area children's show "Tuesday Rendevzous." Finally, on December 17th, they returned once again for another live performance on "People And Places," their third appearance on this program within a two month period.

Since the song was their first national British hit, it became part of their permanent set list throughout the rest of 1962, both in their home performances and during their Hamburg visits at the end of the year. It also became a prerequisite for their national tours with Helen Shapiro, Tommy Roe / Chris Montez and then Roy Orbison throughout 1963. On April 4th, 1963, as detailed above, The Beatles played a unique hour-long concert at Roxburgh Hall, Stowe School in Stowe, Bucks, which included "Love Me Do," photographic evidence from this day (seen here) showing John playing harmonica on this song. The last concert appearance of "Love Me Do" appears to have been on June 30th, 1964 at the ABC Cinema in Norfolk. British television saw the song performed in a Beatles medley on the show "Around The Beatles," which was recorded at IBC studios on April 19th, 1964 for lip-syncing purposes, but broadcast on May 6th and then again on June 8th, 1964. This appears to be the only (albeit partial) performance of "Love Me Do" in 1964, seeing as their catalog of hit songs had progressed quite far by that time.
Paul McCartney also sporadically performed the song, in the above mentioned configuration "P.S. Love Me Do," during his "World Tour," which ran from July 26th, 1989 (London, England) to July 29th, 1990 (Chicago, Illinois). He then finally decided to include the original version of "Love Me Do" in his set list during his "One On One" tour, which ran from April 13th, 2016 (Fresno, California) to December 16th, 2017 (Aukland, New Zealand). He did the same for his "Freshen Up" tour, which began on September 17th, 2018 (Quebec City, Canada) and ended on July 13th, 2019 (Los Angeles, California). He included the song once again during his 2022 "Got Back" tour, which ran from April 28th (Spokane, Washington) to June 25th (Piloton, England) of that year.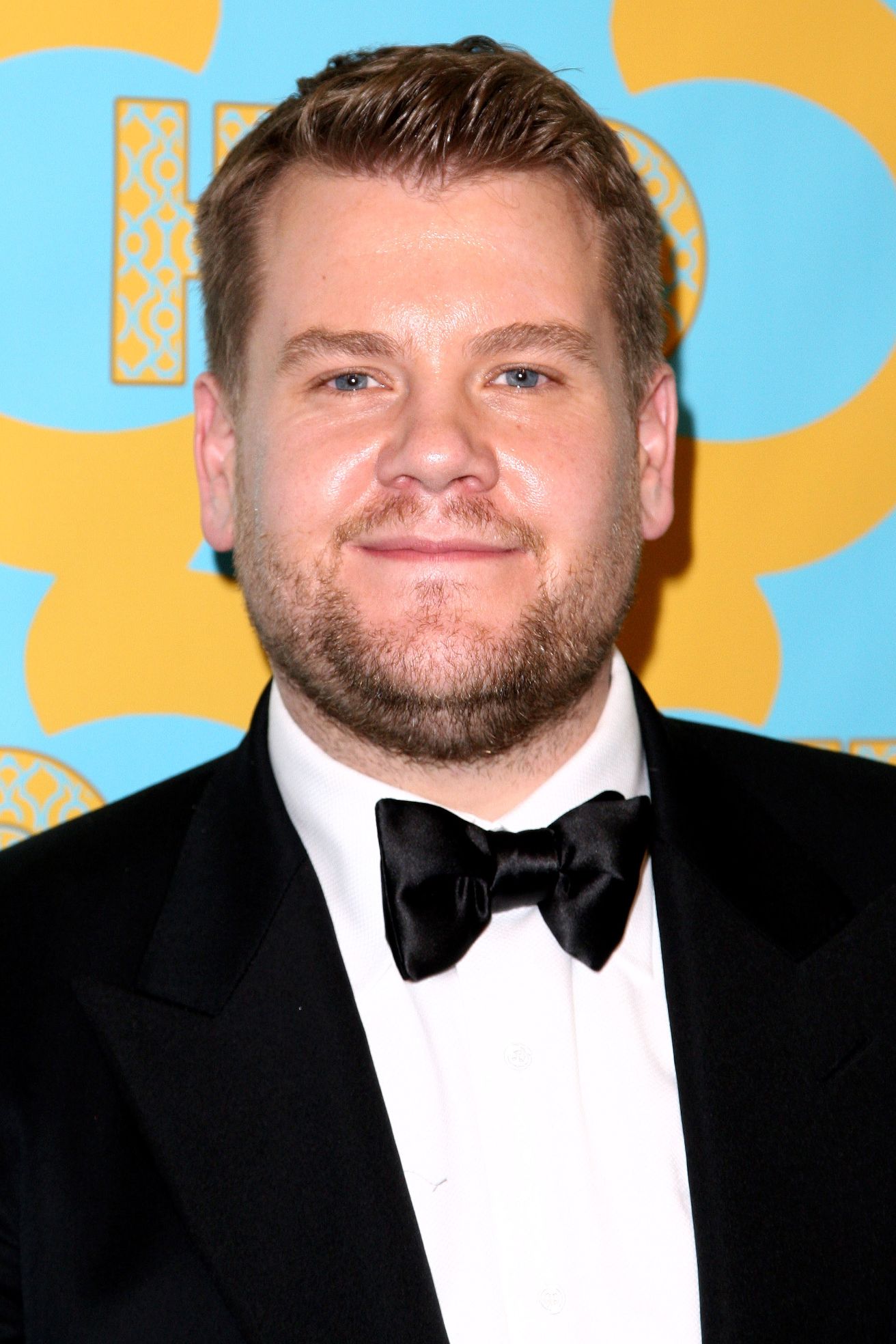 Paul also performed the song on June 9th, 2018 at the Philharmonic Pub in Liverpool for a special segment on "The Late Late Show with James Corden." A truncated version of this performance was aired on CBS television on June 21st of that year, followed by a prime-time special entitled "When Corden Met McCartney, Live From Liverpool," which was broadcast of August 20th.
Oddly enough, since Ringo had also recorded "Love Me Do" for his album "Vertical Man," he also performed it live with his "All Starr Band" from 1998 through 2000.
Conclusion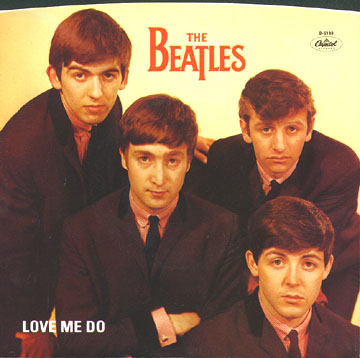 "Love Me Do," understandably, was a pivotal point in The Beatles' career, as well as a milestone that affected them collectively and individually. George Harrison, for instance, felt his father's wrath when he was awoken by George's screaming when the song was played late at night on Radio Luxembourg in late 1962. Ringo, after being thoroughly disillusioned by the record industry, felt vindicated when the initial pressing of the record in Britain contained the version with him on the drums. For the song's composers, it had an even greater impact. McCartney recalled: "In Hamburg we clicked. At The Cavern we clicked. But if you want to know when we knew we'd arrived, it was getting in the charts with 'Love Me Do.' That was the one. It gave us somewhere to go."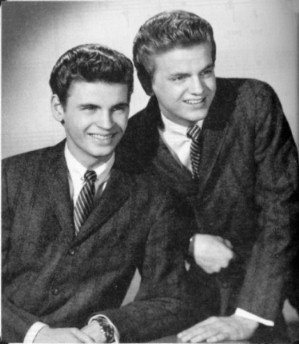 The excitement of having a popular national hit song was a dream come true for the band. To be counted among their musical heroes currently on the radio waves, such as The Everly Brothers, Smokey Robinson, and The Shirelles, was an indescribable experience for them. Brain Epstein would call them with the precise times that the song would be played on the radio so they could stop what they were doing and listen. They would even celebrate every time the song moved up on the British charts.
It's impact in America when it was released in May of 1964 was immediate, even without any promotion behind it. The Beatles never performed the song in any American concert or television appearances. They didn't need to.

They may have felt that they had pressed on so much further in their career by mid 1964 that they didn't sense a need to promote their first British single in the US. The irresistible harmonica hook, the all-too-familiar harmonies, and the captivating melody line were enough to stick in the minds of American youth and skyrocket the song to the top of the Billboard pop chart. "Love Me Do" has to this day become one of the most identifiable trademark recordings in The Beatles catalog.



Song Summary
"Love Me Do"
Written by: John Lennon / Paul McCartney
Instrumentation (most likely):
Written and compiled by Dave Rybaczewski
IF YOU WOULD LIKE TO MAKE A DONATION TO KEEP THIS WEBSITE UP AND RUNNING, PLEASE CLICK BELOW!


Sign Up Below for our MONTHLY BEATLES TRIVIA QUIZ!