Search by Keyword
Sign Up Below for our MONTHLY BEATLES TRIVIA QUIZ!
"REVOLVER"
(ST 2576)
Released August 8th, 1966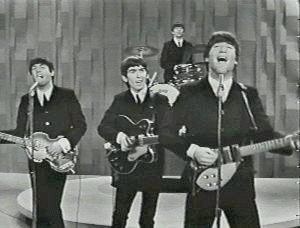 This is where the line is drawn in the sand. While a growing number of Beatles enthusiasts claim that they have grown to like their entire catalog, most are still divided into two camps – the early Beatles or the later Beatles. Those who were adolescents or teens who remember being transfixed in front of their television sets on February 9th, 1964 watching these new British icons on The Ed Sullivan Show usually prefer hearing songs like "She Loves You" over the music that they explain away as "when they got weird." On the other hand, the "flower children" of the late 60's claim that they got "turned on" to The Beatles' later psychedelic period and explain away their "mop-top" days as "bubblegum crap." Then there is the growing number of later generation fans who also gravitate toward their later period, eventually discovering that the early years had much merit as well.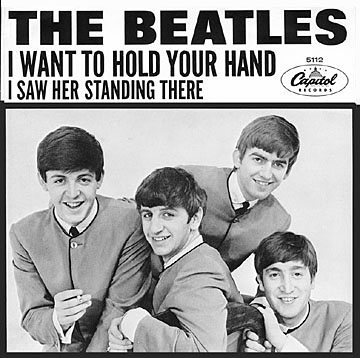 One might ask, though, what marks the dividing line between the early period and the later period. There is such an obvious chasm between, for instance, "I Want To Hold Your Hand" and "Come Together" that if someone had been living under a rock and had not known better, it could easily have been perceived that these were two completely different bands when in fact they were the exact same songwriters, musicians and singers. Their growth and maturity was gradual as we can hear ourselves by listening through their catalog chronologically, but there must certainly be a discernable point in time where they, so to speak, "switched over."
Then came "Revolver." This is where the line is drawn.
Origin Of The Album
"The Beatles had come into the 'Revolver' sessions completely refreshed and rejuvenated after a few months off recharging their batteries," stated engineer Geoff Emerick, adding, "It was just magic, pure serendipity."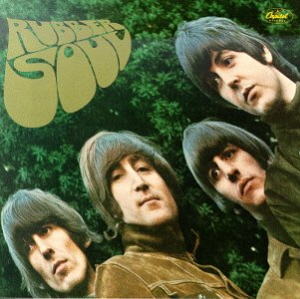 The beginning months of both 1964 and 1965 had been spent writing and recording songs for a motion picture they were to star in followed by the actual filming of the movie. While plans were in the works for a United Artists follow up to the previous years' blockbuster movie "Help!" (a western derived from the book "A Talent For Loving" was considered but then scrapped), this didn't materialize. With no need to hurry into the recording studio, no tour scheduled until June, and an almost empty schedule, the group had time to "recharge their batteries." With "Rubber Soul" monopolizing the top of the album charts worldwide in the early months of 1966, and with radio airplay of "We Can Work It Out," "Day Tripper," "Michelle" and "Nowhere Man" (among others), they could now sit back a little and enjoy their labors.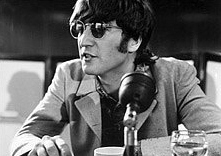 After experiencing the "rush job" of putting together sixteen new compositions within a month's time for their previous album (and accompanying single), they primarily used this "down time" to hone their songwriting craft. They also were developing ideas sonically for use in the recording studio. "One thing's for sure," Lennon stated in early 1966, "the next LP is going to be very different…Paul and I are very keen on this electronic music." George Harrison relates: "We gained more control each time that we got a Number One, and then when we'd go back in the studio we'd claw our way up until we took over the store."
Given their disenchantment with live performances by this time, they paid little attention to whether they would be able to perform these new compositions on stage. In fact, they seemed to purposely record music that couldn't be reproduced live. Their distaste for touring left them with the unanimous opinion that the studio was where they wanted to experiment, which appeared extremely exciting to them. "We spend more time on recording now because we prefer recording," George explained in 1966. "This time, for our new album, our record company let us use the studio almost whenever we wanted, so that we could work on until we were satisfied."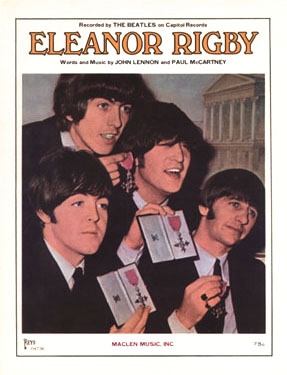 The results were extraordinary. What most people viewed as the standard Beatles formula, comprising two guitars, bass and drums, was more often than not thrown by the wayside. Instead, we had a predominant brass section, Indian instruments, tape loops, backward guitars, comical sound effects, a French horn solo, and strings. While the previous year's "Yesterday" had definitely broken new ground by utilizing a string quartet to accompany Paul on acoustic guitar, "Eleanor Rigby" was the first Beatles track to have no guitar, or any Beatles playing any instrument at all.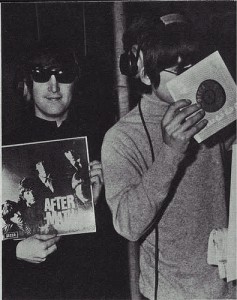 Since the group could now use their clout to name their own albums, they pooled their ideas while they were on their brief international tour just after the album was recorded. Barry Miles relates the details in his book "Many Years From Now": "Johnny Dean, editor of 'Beatles Monthly,' was with them on the night of 24 June, 1966, in a Munich hotel room…At first they had all four wanted to call it 'Abracadabra,' but someone had already used it. 'Pendulums' and 'Fat Man And Bobby' were other ideas. Ringo suggested having a joke with The Rolling Stones by calling it 'After Geography' since the Stones had just done 'Aftermath'! John proposed 'Beatles On Safari' and Paul came up with 'Magic Circle.' John changed this to 'Four Sides Of The Circle' and 'Four Sides Of The Eternal Triangle,' which somehow led them to 'Revolver.'" In any case, the title has nothing to do with a gun (as I always thought) but, as Ringo explained in 1966, "revolving, because the record goes round."
Recording The Album
The Beatles had been pushing the envelope with increasing confidence through 1965, always wanting to be inventive in the recording studio. "At the start, I was like a master with his pupils, and they did what I said," remembers producer George Martin in his book "All You Need Is Ears." "They knew nothing about recording, but heaven knows they learned quickly. And by the end, of course, I was to be the servant while they were the masters."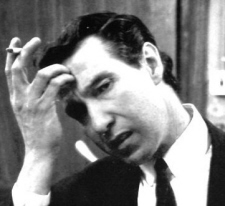 Along with this, a change in engineers meant more experimentation. Norman Smith had been The Beatles' designated engineer throughout their recording career up to this point but he aspired to make the jump to producer, which he was promoted to shortly after "Rubber Soul" was complete. Being nearly the same age as George Martin and with a similar play-by-the-rules mentality, Smith found it increasingly difficult to satisfy the group's requests for innovation.
Not so with his designated replacement, the nineteen-year-old Geoff Emerick, who loved "tinkering with the controls of the mixing board and coming up with new sonic innovations," as he states in his book "Here, There And Everywhere." He continues: "Fortunately, The Beatles were utterly receptive to the idea of breaking all the rules by the time I started engineering for them."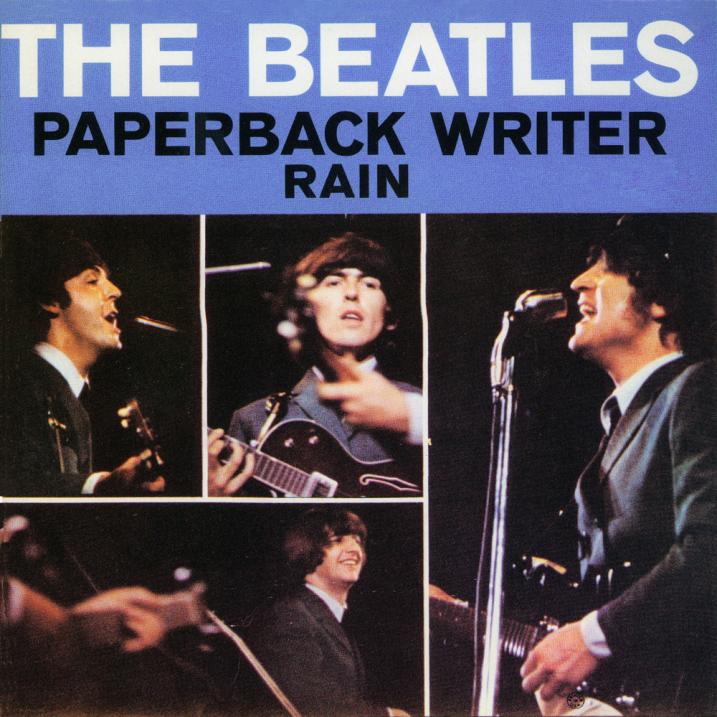 With time on their hands and their inspirational juices flowing, The Beatles spent nearly eleven weeks in the studio creating the sixteen tracks that became "Revolver," these sessions also including the early summer single "Paperback Writer" backed with "Rain." As was usually the case, they began proceedings with a John Lennon composition, this one tentatively titled "Mark I" but eventually bearing the Ringo-inspired title "Tomorrow Never Knows." The first session was on April 6th, 1966.
A final mixing session for the album on June 21st of that year revealed that they were one song short, therefore they re-entered the studio on that day to record one more song; another Lennon classic called "She Said She Said." Three days later they were in West Germany beginning a brief international tour with their recent album finally in the can.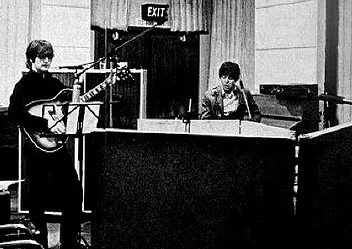 While the length of time used to record this album appears to be a little over twice the time needed for their previous album ("Rubber Soul" taking approximately one month), the actual time spent in the studio was greatly increased, most sessions going well into the early morning of the next day. Geoff Emerick recalls: "We were having a good time, but because we were constantly trying new things, it was also a lot of hard work. In fact, my strongest memory of those sessions is how utterly draining they were. Most EMI sessions weren't allowed to run past 11 pm, but The Beatles were big enough by then that all the rules went by the wayside. They could work as late or as long as they wanted to – and we had to be there with them the whole time."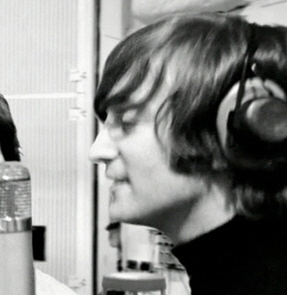 Even pre-rehearsals were done away with, the group preferring to come into the studio cold. "Incredibly, all the tracks on the album were created in the studio before my very eyes," Emerick recalls. "The Beatles had done no rehearsing beforehand; there had been no preproduction whatsoever. What an incredible experience it was to see each of the songs develop and blossom within the confines of those four walls!"
Cover Art
"The photographer Bob Freeman is working on the possibility of a revolutionary sleeve jacket for the album. He's talking about (having) it done in silvery color, or put out just like a photo negative." This proposed idea, as explained in early 1966 by George Harrison, obviously never came to fruition.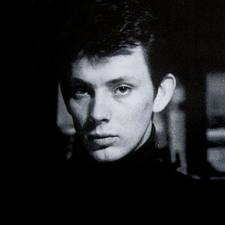 A new idea emerged from the group's recollection of their first meeting with Klaus Voormann in the summer of 1960. While on stage at the Kaiserkeller in Hamburg, Germany, Klaus approached the stage in order to make contact with this new band that he had just recently discovered. Philip Norman, in his book "Shout," offers this account: "Shy and unsure of his English, he took with him a sleeve he had designed for an American record, 'Walk, Don't Run.' In a break between sessions he went over to the leader – so he had already identified John Lennon – and in halting English tried to explain about the design. John only muttered, 'Show it to Stu – he's the artist round here.'"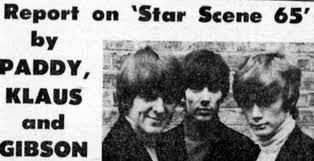 Since Klaus had since become close friends with the group, even temporarily securing a management deal with Brian Epstein for his act "Paddy, Klaus & Gibson," he was inevitably asked by John to design a cover for The Beatles' album "Revolver." "My design is not sick or horrible," Klaus comments, "it's way out and funny." He even thought to include a small picture of himself (within George's hair) along with the legend ""Klaus O. W. Voormann 66" (his initials standing for Otto Wilhelm).

John's close childhood friend Pete Shotton recalls how he even had a small part in the design of the album's cover. "The 'Revolver' sleeve design which, rather like the record itself, consisted of a surrealistic montage. John, Paul and I devoted an evening to sifting through an enormous pile of newspapers and magazines for pictures of The Beatles, after which, we cut out the faces and glued them all together. Our handiwork was later superimposed onto a line drawing by Klaus Voormann, their old friend in Hamburg."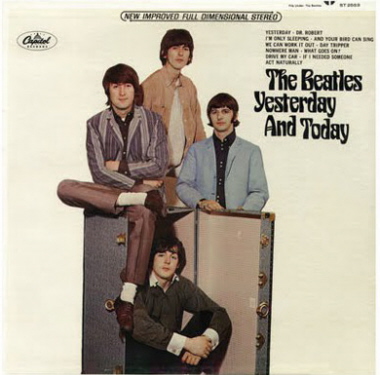 The back cover consists of a photograph taken by Robert Whitaker in May of 1966 in EMI Studios, the group all wearing sunglasses even though it appears that the room was darkened for the shot. The American copies of the album feature the credit "Prepared for release in the U.S.A. by Bill Miller," he apparently being the person in charge of securing three Lennon vocal songs from the album to include on the previous American release "Yesterday…And Today."
The front cover of "Revolver," this being their second album not to mention the name "Beatles" anywhere (it is included in very small print on the back cover), ended up winning a Grammy Award for "Album Cover Of The Year" in 1966.
Success Of The Album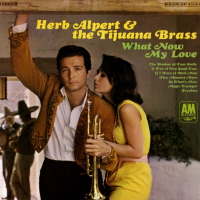 America received the amazing privilege of receiving two full Beatles albums in 1966 within only two months time. The predecessor to "Revolver," the make-shift Capitol album "Yesterday…And Today," was officially released on June 20th of that year and quickly jumped to the #1 spot on the Billboard album charts for five weeks, being replaced in the top spot by "What Now My Love" by Herb Alpert & The Tijuana Brass.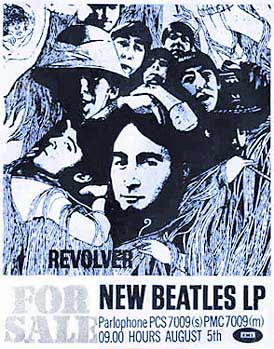 This Beatles album, however, quickly fell down the charts as their newest creation, "Revolver," was released on August 8th, pushing the same Herb Alpert album out of the #1 spot in only its second week on the chart (jumping from #45). It stayed at the top for six weeks, spending a total of 14 weeks in the top ten. It sold over five million copies in the US, compared to two million for their previous album.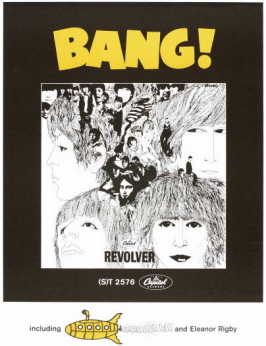 Even though the title "Revolver" was not intended to refer to a gun, Capitol apparently thought it did. They prepared in-store posters that included the bold legend "BANG!" to promote the release of the album, the identical ad being featured also in Billboard magazine. At the bottom of the poster they informed the public that the album included both sides of their latest single, using an artist's early rendition of a "Yellow Submarine" which was quite unlike the friendly animated sub we're all used to seeing from the 1968 movie.
Written and compiled by Dave Rybaczewski
CLICK ON THE SONG TITLES BELOW TO READ THE IN-DEPTH HISTORY OF THE SONGS ON "REVOLVER"

IF YOU WOULD LIKE TO MAKE A DONATION TO KEEP THIS WEBSITE UP AND RUNNING, PLEASE CLICK BELOW!
Sign Up Below for our MONTHLY BEATLES TRIVIA QUIZ!