Search by Keyword
Sign Up Below for our MONTHLY BEATLES TRIVIA QUIZ!
"I WANT TO TELL YOU"
(George Harrison)
"All I needed to do was keep on writing and maybe eventually I would write something good," George Harrison once stated. "It's relativity. It did, however, provide me with an occupation."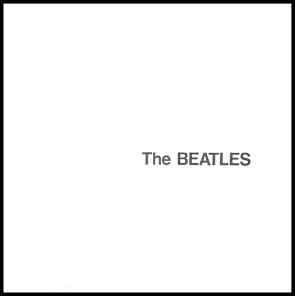 His occupation as songwriter blossomed in quantity, if not quality, as of 1966. Three Harrison compositions on a single Beatles album was unheard of, that years' "Revolver" being the only time this occurred (not counting the double disc "White Album" which contained four). While many writers will call attention to George's total surrender to all things Eastern by that time in his career, his three songs on "Revolver" in fact show the diversity of styles on his pallet.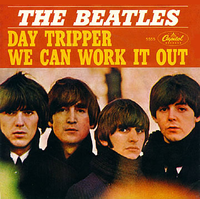 "Love You To" may have delved into Indian instrumentation and structure full force, but his other two songs on the album revealed different facets altogether. The hard-driving "Taxman" contained both a blistering sound and message, while his third composition, the underrated "I Want To Tell You," brings unique elements all of its own. Back again is the classic two-measure guitar riff the group was lately using to great effect (see "Day Tripper" and "Paperback Writer") while the other-worldly lyrics show George struggling to wrap his mind around his newly found Eastern philosophies. He may have had his insecurities as a composer at this point, hoping someday to "write something good," but with a little attention from his bandmates and recording staff, it comes across quite nicely.
Songwriting History
"'I Want To Tell You' is about the avalanche of thoughts that are so hard to write down or say or transmit." This 1980 comment from George Harrison puts the inspiration for the song in a nutshell – nothing more, nothing less.
As for his songwriting habits of 1966, he explained that year, "I've got a tape-recorder in the car, so I can sing on to that and work on it when I get home." Although no precise date has ever been given, one can assume that "I Want To Tell You" was written in this fashion sometime in the middle months of the year, being completed at Kinfauns, his home in Surrey, England.
Recording History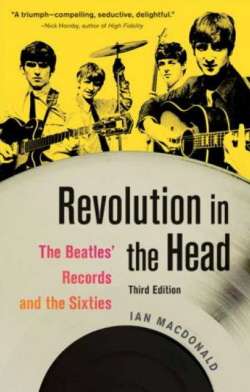 With the sessions for the "Revolver" album winding down, The Beatles only needing four more songs to complete the album, George offered up his third composition for recording on June 2nd, 1966. This actually appears to have been the fourth offering from George for the album, author Mark Lewisohn indicating that "Isn't It A Pity" was brought forward but rejected - this from a personal communication between Lewisohn and author Ian MacDonald as included in the third edition of "Revolution In The Head."

The group entered EMI Studio Two at 7 pm for an eight-hour session to work on George's new song. Much rehearsing was needed before recording got under way. "This track proved very difficult for us to learn," explained Paul. "I kept on getting it wrong, because it was written in a very odd way. It wasn't 4/4 or waltz time or anything. Then I realized that it was regularly irregular, and, after that, we soon worked it out."
One element of songwriting that George didn't appear too keen on as of 1966 was coming up with titles. His first offering for the album, "Love You To," didn't have a name as they were recording it, so engineer Geoff Emerick, in order to document the recording, named it after his favorite apple "Granny Smith." This time around, the same problem occurred. Before the first take was recorded, the following interchange was caught on tape: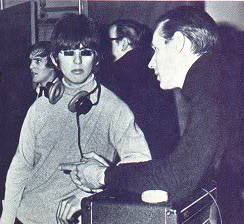 George Martin: "What are you going to call it, George?"
George Harrison: "I don't know."
John Lennon: "Granny Smith Part Friggin' Two! You never had a title for any of your songs!"
Geoff Emerick was once again called upon to come up with another title. He humorously decided to name the song "Laxton's Superb," which was another type of apple. The tape box, however, showed he misspelled the name (possibly on purpose) as "Laxstone Superbe."
Five takes of the rhythm track were recorded first, the instrumentation comprising George on lead guitar, Paul on piano and Ringo on drums. In a rather unprecedented move, one that would become commonplace throughout the next year and beyond, Paul didn't play bass guitar on the rhythm track, deciding instead to add it later as an overdub. This would allow for a more sonic presence to the bass guitar on the finished product, not to mention, as suggested by Ian MacDonald in his book "Revolution In The Head," allowing Paul "to control the harmonic structure of the music." John, however, seems to have sat out on the rhythm track entirely.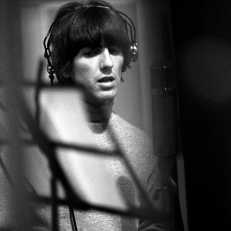 After all five takes were complete, George Harrison decided that 'take three' was the best. Therefore, after the tape was spooled back, overdubs began. George sang his lead vocals simultaneously with harmonies from John and Paul. George then double-tracked his lead vocals, followed by a vibrant tambourine part (Ian MacDonald suggesting Lennon as the performer), maracas from Ringo and an additional piano part from Paul. Because all four tracks of the tape were filled, a tape-to-tape reduction copy was made to free up another track and onto this the group added handclaps to the final verse, them now calling this "take four." This completed the day's activities for the group, the bulk of the song complete by about 3 am the next morning.
Geoff Emerick relates: "One really got the impression that George was being given a certain amount of time to do his tracks whereas the others could spend as long as they wanted. One felt under more pressure when doing one of George's songs." While eight hours sounds like a good amount of time, by 1966 Beatles standards, this was a quickie.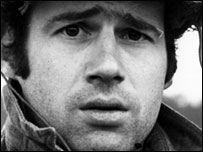 Neil Innes, British singer/songwriter who's claim to fame is creating parodies of The Beatles music in the project "The Rutles," happened to have been in EMI Studios on this day for his very first recording experience as part of the comedic group "The Bonzo Dog Doo Dah Band." He reportedly was taking a break in one of their hallways when he heard The Beatles playing back the tape of "I Want To Tell You" at full volume. Highly impressed by what he heard, he sheepishly returned to his studio to continue recording, undoubtedly raving about what he just witnessed. Innes and his band were to appear in The Beatles' film "Magical Mystery Tour" the following year.
The next day, June 3rd, 1966, the group once again met in EMI Studio Two at 7 pm to complete "Laxton's Superb" which, at some point during this session, was changed to the title "I Don't Know" as unintentionally suggested by George the day before. The only overdub recorded on this day was Paul's bass part, which apparently took up the remaining track on the four-track tape. With this complete, four mono mixes of the song were made in the EMI Studio Two control room by George Martin, Geoff Emerick and 2nd engineer Phil McDonald. The first of these mono mixes was the one placed on the mono pressings of the released album. After some mixing work on the previously recorded "Yellow Submarine" was tackled, The Beatles and EMI staff called it a night at about 2:30 am the following morning. Two copies of this first mono mix were made on June 6th, 1966 in the control room of EMI Studio Three by the same EMI staff, these mixes being numbered "remixes 5 and 6." The name of the song was finally now indicated as "I Want To Tell You," the obvious title indicated in the song's lyrics.
Two stereo mixes of the song were made on June 21st, 1966 in the control room of EMI Studio Three by the same EMI staff, but the identity of which of these mixes made it on the album is unknown. All instrumentation and vocals are panned slightly left of center while the overdubbed bass track is panned mostly to the right.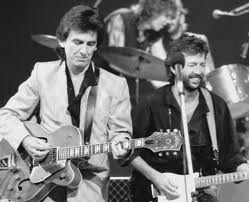 Sometime between December 1st and 17th, 1991, George Harrison and friends recorded a live version of the song during their successful tour of Japan, the results appearing on the subsequent album "Live In Japan." This extended version of the song features multiple guitar solos from George's good friend Eric Clapton.
Song Structure and Style
The classic Beatles pattern of verses and bridges, comprising 'verse/ verse/ bridge/ verse/ bridge/ verse' (or aababa), is used by George in this tune, with an introduction and conclusion thrown in to round out the proceedings. Even though it was written by the lead guitarist, no solo is deemed necessary here. The uniqueness, as we'll see, lies within the arrangement.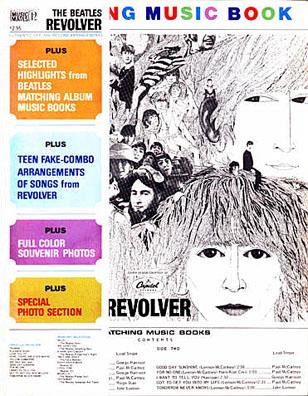 The tricky fade-in technique of 1964's "Eight Days A Week" is repeated here with George's infectious guitar riff appearing as if from the far-off distance. The riff is repeated twice by George alone, although a good portion of the first riff is hidden in near silence. The second half of this eight-measure introduction brings in the rest of the band. The third repeat of the guitar riff brings Paul stabbing piano chords to accent the chord changes with Ringo pounding his snare drum on the two- and four-beat of each measure. The fourth repeat of the riff brings in John on tambourine, first hitting the one-beat of the seventh measure but then violently shaking the instrument from the two-beat through the remainder of this and the next measure, joined by Paul on overdubbed bass guitar in the final two beats of the eighth measure.
George's guitar riff is also worthy of examination. Unlike "Day Tripper" before it, it is played reservedly on the lower strings of his guitar. Its up-and-down melody line uses the low A note as the bottom 'jump off point' which is returned to repeatedly during the riff, undoubtedly easily played using the open A string. The riff's disorienting quality is due to some unique characteristics, which include the downbeat which precedes the actual one-beat of the first measure, and also the staggered triplets of the second half. As George plays it solo in the first four measures of the song, the listener may not have his footing yet – it's only when Ringo's steady snare beat comes in that we get the intended rhythm of the song.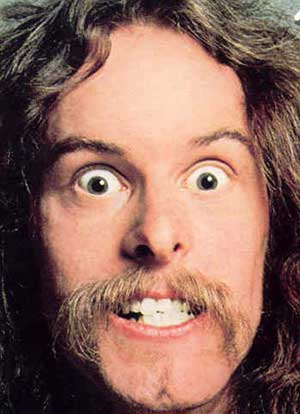 Then there are the disorienting verses. Each verse has an uneven eleven-measure length and is divided among four meandering vocal phrases. Another twist is that the first chord change occurs in the middle of the fourth measure, not at the beginning of a measure as usually happens. Musicians may suspect a change in meter somewhere in these verses, but if you parse it out, it always remains at 4/4. Cover artists seem to get tripped up here, such as Ted Nugent's version where he felt he needed to change the fourth measure to 2/4 time to make it more uniform.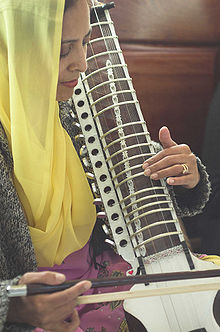 The first verse brings in George's lead vocals, with his bending vocal work on the words "teeeellll you," which appears to be influenced by the dilruba, an Indian musical instrument the sound of which seems to have inspired even the vocal work of The Beatles. Evidence of this can be seen in how George perfectly mimics the playing of the dilruba on "Within You Without You," not to mention the exaggerated bending melody lines sung by all vocalists on "Rain." Another aspect of George's melody line in "I Want To Tell You" is his use of syncopated notes, something he was especially fond of as of this time as evidenced in its habitual appearance in his compositions (note "If I Needed Someone" as a prime example).
The band falls into a swing groove at this point, Ringo playing a strident pattern with light hi-hat taps, Paul accenting the quarter-notes on both the piano and bass guitar, and light percussion from Ringo on maracas and John on tambourine. John and Paul join in on harmonies on the second vocal line "my head is filled with things to say." However, arguably the most disturbing element of the song appears in the sixth through ninth measures, this being the alarming flat-ninth notes played by Paul on the piano. All becomes well again in the final two measures of the verse as the charming guitar riff is repeated with John and Paul's harmonies layered above it on the words "slip away." The instrumentation also seems to "slip away" at this point, the tambourine violently shaking once again to usher in the second verse that follows.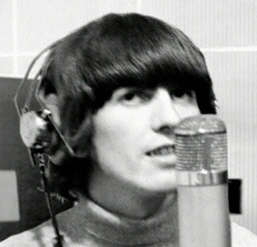 After a brief tumble of toms from Ringo, the second verse has the identical structure and instrumentation as the first. This segues nicely into the first eight-measure bridge, which is sung solo by George. The swing beat stops for a signature 'Beatles break' in the seventh measure on the line "confusing things" with only Paul hitting a rising note on the piano that indicates a slight chord change. The eighth measure ends the slight lull in the proceedings with Ringo bringing in a thunderous drum fill and Paul playing a rapid-fire A-note repetition to usher in the third verse which follows.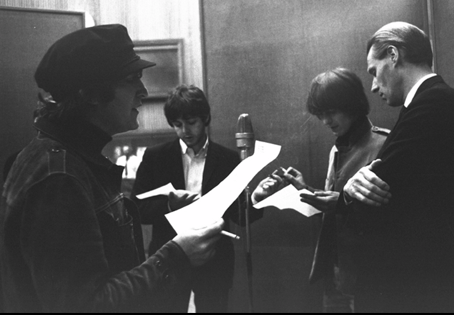 The third verse and second bridge that follows it are also identical in structure and instrumentation, however the repeat of the third verse afterwards adds the boys handclapping overdub. The final measure of this verse ends with the guitar riff as usual; however George keeps repeating the riff as it fades off into the sunset. The third time it is repeated, all three vocalists come back in with the final words of the verse, namely "I've got time." This is then repeated and held out during the fade with Paul's harmony jumping around in a rather Eastern flavor while John gives a few final taps on the tambourine and Paul noodles on the piano.
George's guitar work, mostly noticed with his recurring guitar riffs and hardly apparent elsewhere in the song if at all, was done proficiently and flawlessly every time. His vocals depict the mental confusion of the lyrics quite well, the double-tracking emphasizing the bending notes in the verses with a blurring exaggeration.
Paul plays a big role in the instrumentation and, therefore, in the overall presentation of the song. Two tracks of piano make the instrument the dominant feature of the recording, his overdubbed bass also adding a deep tone to the track. His pedal-point style bass work is less engaging than we're used to hearing from him at this point in his career, although he does stray away from it momentarily during the third measure of each bridge. And, as usual, his harmony vocals are well delivered.
John only picks up the tambourine as his musical instrument on this track, although it's played with much bravado. His harmony work is also well performed. Ringo shows himself adept at the task at hand, his steady and forceful drum playing exhibits strength and confidence right down to the blistering drum fills. His maraca playing may be subdued but, then again, maybe we can detect some vigorous shaking on this instrument as well as John's tambourine at the end of each verse.
George's later description of these lyrics is pretty straightforward; however there appears to be a little more in content than meets the eye. His intentions may be a little more than just to talk to a woman as indicated by the line "it's all right, I'll make you maybe next time around." This could be interpreted as being inspired by affairs he's had while on tour during the years but, since his "gift of gab" seems to be lacking, "the games begin to drag" him down, so to speak. More evidence to this conclusion is found in the lines "sometimes I wish I knew you well," indicating this is someone he's just becoming acquainted with.
In any case, he simply wishes to convey his thoughts clearly, wanting to "speak my mind and tell you…maybe you'll understand." This gives him the feeling of being "hung up" but not knowing why. It doesn't seem to bother him very much, however, since he's patient. "I could wait forever…I've got time."
One line that may have been influenced by his then limited indoctrination into Eastern beliefs is "but if I seem to act unkind, it's only me, it's not my mind." George later commented on this lyric: "The mind is the thing that hops about telling us to do this and do that. What we need is to lose the mind." With that in mind, George changed the line slightly when performing it live in Japan in 1991. "It isn't me, it's just my mind" he sings at this point. However you slice it, for Western ears it definitely is "confusing things."
American Releases
Capitol's eleven-track "Revolver" album debuted in America on August 8th, 1966. A slightly more dominant placement of "I Want To Tell You," that of mid-side two, accentuates the powerhouse groove of the song, especially following the low-keyed mellow feel of "For No One." This American version of the "Revolver" album got a compact disc release on January 21st, 2014, with both the mono and stereo versions contained on a single CD.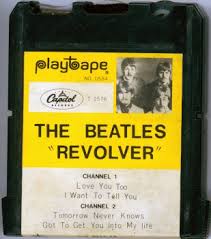 Sometime in 1967, Capitol released Beatles music on a brand new but short-lived format called "Playtapes." These tape cartridges did not have the capability to include entire albums, so two truncated four-song versions of "Revolver" were released in this portable format, "I Want To Tell You" being on one of these. These "Playtapes" are highly collectable today.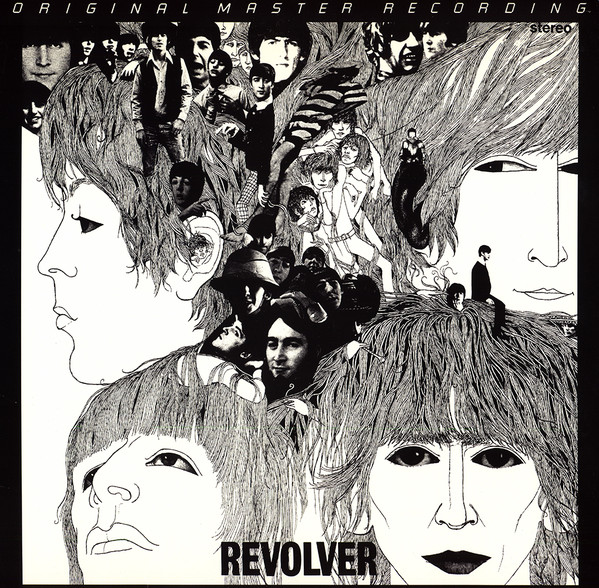 The first time the original British "Revolver" album was made available in the US was the "Original Master Recording" vinyl edition released through Mobile Fidelity Sound Lab sometime in 1985. This album included "I Want To Tell You" and was prepared utilizing half-speed mastering technology from the original master tape on loan from EMI. This version of the album was only available for a short time and is quite collectible today.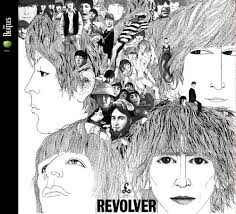 The full fourteen-track "Revolver" album was released in the US on CD on April 30th, 1987, a vinyl edition coming out on July 21st, 1987. As it is heard here, George's song was slightly overshadowed by John's "Dr. Robert" which precedes it. This album was then re-released in a remastered condition on CD on September 9th, 2009 and on vinyl on November 13th, 2012.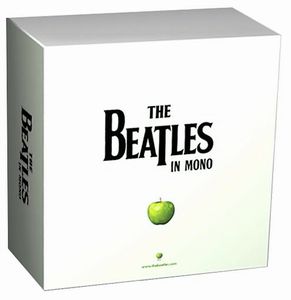 Also on September 9th, 2009, the box set "The Beatles In Mono" was released which comprised the entire mono Beatles catalog, the original mono "I Want To Tell You" first appearing on CD at this time.

In promotion of the 2014 box set "The US Albums," a 25-song sampler CD was manufactured for limited release on January 21st, 2014, this containing the stereo mix of "I Want To Tell You."
On July 13th, 1992, George's double-disc "Live In Japan" came out featuring his band's extended version of "I Want To Tell You" as the lead off track.


Live Performances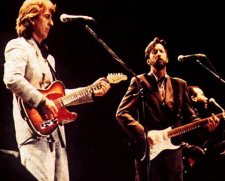 Although it could have made a powerful presence as a George lead vocal song for The Beatles final 1966 US Tour, this was not to be. The song did get performed live by George, however, during his December 1st thru 17th, 1991 Japanese tour, and then again during his benefit concert for the Natural Law Party at the Royal Albert Hall in London on April 6th, 1992.
Conclusion
"I think the trouble with George was that he was never treated on the same level as having the same quality of songwriting, by anyone – by John, by Paul or by me," admits George Martin. "I'm as guilty in that respect. I was the guy who used to say: 'If he's got a song, we'll let him have it on the album' – very condescendingly. I know he must have felt really bad about that…George was a loner and I'm afraid that was made the worse by the three of us. I'm sorry about that now."
I'm sure I'm not alone in particularly thinking of George's song "I Want To Tell You" when I review this apology from George Martin. This composition had all the elements of a powerhouse pop hit, right down to the innovative recurring guitar riff. With a little more finesse, such as some heavy electric rhythm guitar work (such as on some of Lennon's songs on the album) and some double-tracking harmonies (such as on some of McCartney's songs on the album), this could easily have been a standout track on "Revolver." Cover versions made over the years reveal this to be true, such as the 1979 version by Ted Nugent. George's patience is very noteworthy here, as if he somehow knew his time in the production spotlight would soon come. As he serendipitously states in this song: "I could wait forever – I've got time."



"I Want To Tell You"
Written by: George Harrison
Song Written: May, 1966

Song Recorded: June 2 & 3, 1966

First US Release Date: August 8, 1966

First US Album Release: Capitol #ST-2576 "Revolver"

US Single Release: n/a

Highest Chart Position: n/a

British Album Release: Parlophone #PCS 7009 "Revolver"

Length: 2:30

Key: A major

Producer: George Martin

Engineers: Geoff Emerick, Phil McDonald
Instrumentation (most likely):
George Harrison - Lead Vocals, Lead Guitar (1961 Sonic Blue Fender Stratocaster), handclaps

Paul McCartney -- Piano (Hamburg Steinway Baby Grand), Bass Guitar (1964 Rickenbacker 4001S), Harmony Vocals, handclaps

John Lennon - Tambourine, Harmony Vocals, handclaps

Ringo Starr – Drums (1964 Ludwig Super Classic Black Oyster Pearl), maracas, handclaps
Written and compiled by Dave Rybaczewski
IF YOU WOULD LIKE TO MAKE A DONATION TO KEEP THIS WEBSITE UP AND RUNNING, PLEASE CLICK BELOW!
Sign Up Below for our MONTHLY BEATLES TRIVIA QUIZ!