Search by Keyword
Sign Up Below for our MONTHLY BEATLES TRIVIA QUIZ!
"GOT TO GET YOU INTO MY LIFE"
(John Lennon – Paul McCartney)
By 1966, The Beatles were determined to take their audience by surprise. They may have touched on using session musicians on the previous two albums, but "Revolver" appeared to break open the floodgates. A string octet on "Eleanor Rigby," a French horn on "For No One," Indian instrumentation on "Love You To," and now a five-piece brass overdub for the soul-tinged "Got To Get You Into My Life."
While the group always thought of themselves as "a little R&B combo," as Paul revealed in the Anthology documentary, this influence only came through by feel, most audiences describing their music as a new sound from across the pond; "The British Invasion." The Beatles therefore decided, since they were now using the recording studio as their primary artistic platform, to bring this influence to a strident new level.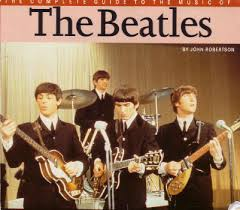 Although the song evolved tremendously during its recording, the end result was undeniable. This powerhouse track was straight out of the Stax/Motown genre that The Beatles loved. As John Robertson writes in "The Complete Guide To The Music Of The Beatles," "'Revolver' revealed The Beatles as master of any musical genre they cared to touch." And just wait for what they would do in 1967!
Songwriting History
When asked throughout the years, John appeared to waver about his involvement as songwriter on "Got To Get You Into My Life." His 1968 reply sounded as if he had a good degree of input: "We were doing our Tamla/Motown bit. You see, we're influenced by whatever's going. Even if we're not influenced, we're all going that way at a certain time." By the time of his 1972 Hit Parader Magazine interview, he backpedaled somewhat: "Paul. I think George and I helped with some of the lyric. I'm not sure."
By the time of his 1980 Playboy Magazine interview, he renounced any involvement in writing the song: "'Got To Get You Into My Life' was Paul's again. I think that was one of his best songs, too, because the lyrics are good – and I didn't write them. When I say that he could write lyrics if he took the effort, here's an example. It actually described his experience taking acid. I think that's what he's talking about. I couldn't swear to it, but I think it was a result of that."
Concerning authorship, Paul concurred in 1984: "That's mine – I wrote it." But as to its lyrical inspiration, he corrects John's suspicions in the "Beatles Anthology" book by saying, "It was a song about pot, actually."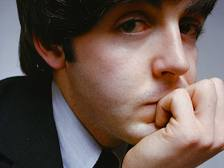 He goes into much greater detail in his book "Many Years From Now," saying: "'Got To Get You Into My Life' was one I wrote when I had first been introduced to pot. I'd been a rather straight working-class lad but when we started to get into pot it seemed to me to be quite uplifting. It didn't seem to have too many side effects like alcohol or some of the other stuff, like pills, which I pretty much kept off. I kind of liked marijuana. I didn't have a hard time with it and to me it was mind-expanding, literally mind-expanding."
"So 'Got To Get You Into My Life' is really a song about that, it's not to a person, it's actually about pot. It's saying, 'I'm going to do this. This is not a bad idea.' So it's actually an ode to pot, like someone else might write an ode to chocolate or a good claret. It wouldn't be the first time in history someone's done it, but in my case it was the first flush of pot. I haven't really changed my opinion too much except, if anyone asks me for real advice, it would be, 'Stay straight. That is actually the best way.' But in a stressful world I still would say that pot was one of the best of the tranquillizing drugs; I have drunk and smoked pot and of the two I think pot is less harmful. People tend to fall asleep on it rather than go and commit murder, so it's always seemed to me a rather benign one. In my own mind, I've always likened it to the peace pipe of the Indians. Westerners used to call it 'native tobacco.' In the sixties we all thought this was what they were smoking."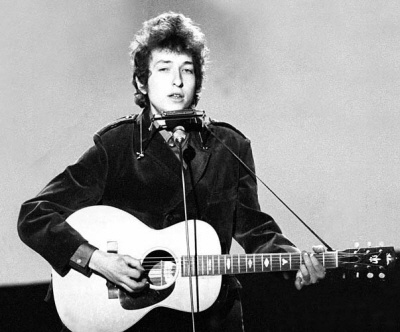 As for the time of writing, Paul's quote that the song was "one I wrote when I had first been introduced to pot" dates it to as early as August of 1964 when Bob Dylan came to The Beatles New York Hotel room with the drug. Paul discusses this event in his 2021 book "The Lyrics" by saying, "Exactly what happened is that we were in a hotel suite...and Bob Dylan turned up with his roadie, the kind of guy who was more than a roadie - an assistant, friend, sidekick...We were just drinking, as usual, having a little party. We'd ordered drinks from room service - scotch and Coke and French wine were our thing back then - and Bob had disappeared into a back room. We thought maybe he'd gone to the toilet, but then Ringo came out of that back room, looking a bit strange. He said, 'I've just been with Bob, and he's got some pot,' or whatever you called it then. And we said, 'Oh, what's it like?' and he said, 'Well, the ceiling is kind of moving; it's sort of coming down.' And that was enough."


"After Ringo said that, the other three of us all leapt into the back room where Dylan was, and he gave us a puff on the joint. And you know how a lot of people take a puff and think it's not working? We expected something instantaneous, so we kept puffing away and saying, 'It's not working, is it?' And suddenly it was working. And we were giggling, laughing at each other. I remember George trying to get away, and I was sort of running after him. It was hilarious, like a cartoon chase. We thought, 'Wow, this is pretty amazing, this stuff.' And so it became part of our repertoire from then on. It was something that entered our lives, and I thought it would be a good idea to write a song with 'Got to get you into my life,' and only I would know that I was talking about pot. Many years later I told people what it was about...It was very joyous at the time."

While the framework of the song may have begun at that time, it seems quite far-fetched to say that a completed composition of this caliber would have been passed over for the next three Beatles albums. We can confidently assume, therefore, that the song was completed and readied for recording sometime just before its first EMI session, sometime around March of 1966.
Recording History
On April 7th, 1966, which was the second recording session for what became the "Revolver" album (and thereby being only their second EMI Studios recording session of the year), they began work on Paul's "Got To Get You Into My Life." The afternoon/evening session of this day was used to complete the first song for the album, the highly innovative track "Tomorrow Never Knows," but the later session of the evening began at 8:15 pm (after an hour break from the previous session) in EMI Studio Three.
Although it has been described by John as a "Tamla/Motown" song and by Paul as "one of the first times we used soul trumpets," the results of the session on this day show the song as anything but soulful. Five takes of the rhythm track were attempted on this day, which comprised an acoustic guitar, hi-hat playing from Ringo, and George Martin playing an organ which concentrated mostly on a single note "drone."
With their recent infatuation with Eastern music, which habitually featured a single-note "drone" as a backdrop, it's no wonder that The Beatles incorporated this same element into the first three songs they introduced this year. They had just completed "Tomorrow Never Knows" which featured George "droning" on a tambura, while the next song introduced in the studio, George's "Love You To," also featured this Eastern ingredient.
At any rate, they appeared open to ideas on how to present the song at this stage. As Mark Lewisohn states in "The Beatles Recording Sessions": "Before take four The Beatles and George Martin discussed alternative ideas," this resulting in take five including "a full drum intro, heavily limited" and then overdubbed lead and background vocals. While the differences between the final take of this day and the finished product as we know it are enormous, some of the obvious ones are vocally. Background harmonies from John and George pepper the verses, including their three-part harmony on the lyric "every single day of my life" at the end of each verse.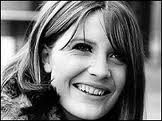 In the choruses, Paul sings the falsetto lines "somehow, someway" where we're used to hearing the horns chime in. And, to top it off, there are the "I need your love" harmonies from the threesome that appear to resemble the verses of Sandie Shaw's 1964 rendition of the Bacharach / David classic "Always Something There To Remind Me."
This final take of the day, which ends with the singers ad-libbing humorous vocal blunders, brought the session to a close at 1:30 am the following day. This take was temporarily indicated as "best" on the tape box, although they must have known it could very well be improved upon.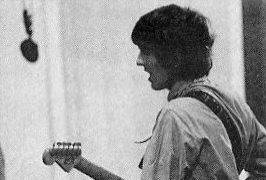 Later that day, April 8th, 1966, they re-entered EMI Studios at 2:30 pm for more work on the song. This time using Studio Two, they started from scratch, recording three more takes of the rhythm track. The instrumentation this time included all four Beatles on their usual instruments; Paul on bass and lead vocals, John on electric rhythm guitar, George on lead guitar through a "fuzz box," and Ringo on drums. An interesting feature recorded on this day was George playing what would be the distinctive horn parts in the verses and choruses with his distorted lead guitar. While both George's lead and John's rhythm guitar parts would eventually be buried in the mix, we can see that the song was evolving from an acoustic piece to a heavier guitar song at this point. Take eight was now deemed "best" and they ended the session at 9 pm.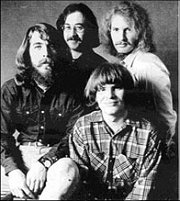 April 11th, 1966, was their next session and, while the primary focus of the day was George's new composition "Love You To," the first order of business was a guitar overdub for "Got To Get You Into My Life." This session began at 2:30 pm in EMI Studio Two, this overdub probably taking up no more than the first half hour. This electric guitar part, which begins at the end of the second chorus and continues through the third chorus that immediately follows it, was recorded with a good degree of tremolo, an effect used regularly by Credence Clearwater Revival a few years later.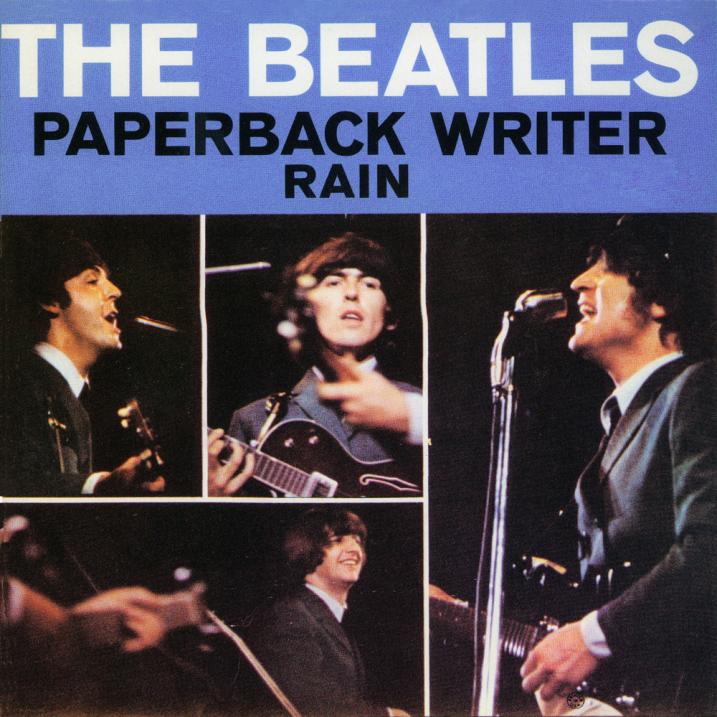 Although they knew the song was far from complete, The Beatles were easily distracted from its development by the two songs that would comprise their next single, namely "Paperback Writer" and "Rain," as well as other strong compositions being brought into the sessions at the time. This being the case, the group left off working on "Got To Get You Into My Life" for well over a month. However, knowing it was on the backburner and with ideas undoubtedly flowing for its completion, two mono mixes were made of the song by engineer Peter Vince on April 25th, 1966 in Room 65 at EMI Studios. These mixes were made without the standard reverb and were used for cutting acetate discs, no doubt for Paul to hear what they had so far.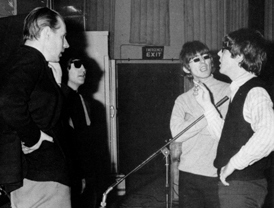 By May 18th, 1966, The Beatles had their act together. They entered EMI Studio Two at 2:30 pm with the intention of finally winding up the recording of the song. "We put trumpets on because it sounded like a trumpet number," Paul stated at the time, adding: "None of the others did, so we haven't used them on any other tracks, so it's a nice novelty." In his book "The Lyrics," Paul adds: "I'd been listening to a lot of American R&B and soul, and there were horn sections on those records - Joe Tex, Wilson Pickett, Sam & Dave, people like that. That was enough impetus for me to think, 'I'll have a go at that.' That's often how things happen with me. I'll hear something on the radio and think, 'Oh wow, I'm going to do my version of that.' So we got some horn players - trumpets and saxophones, I think - into Abbey Road Studio Two, and I explained to them how I wanted it, and they got it immediately."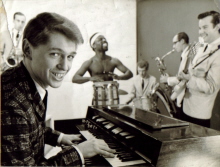 This novelty meant hiring five session musicians, two of which Paul knew personally. During the early months of the year, while The Beatles were on hiatus, Paul and Jane Asher would frequent London nightclubs, such as the Bag O'Nails in Soho, to hear the jazz-soul group Georgie Fame And The Blueflames. Paul evidently decided that the brass sound heard in this group would fit perfectly into "Got To Get You Into My Life" and, therefore, hired two of their horn players for a future session at EMI.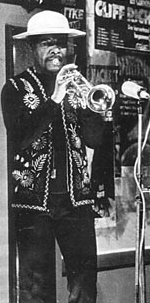 One of these players was Eddie Thornton. "I knew The Beatles – John and Paul particularly – from the studios and also from the London night club scene," Thornton recalls. "In fact Paul met Linda Eastman when he was at the Bag O'Nails Club watching us perform. But it was at the Scotch (of St. James) that Paul asked me to do this session with them."

The baritone saxophonist from the group, Glenn Hughes, was to be another of The Blue Flames to attend this Beatles recording session, but he unfortunately fell sick that morning. "Georgie (Fame) called me," said tenor saxophonist of the group Peter Coe, "so I rushed up to the EMI Studios. Because I play tenor sax it meant having two tenors instead of a tenor and baritone…The Beatles wanted a definite jazz feel. Paul and George Martin were in charge. There was nothing written down but Paul sat at the piano and showed us what he wanted and we played with the rhythm track in our headphones. I remember that we tried it a few times to get the feel right and then John Lennon, who was in the control room, suddenly rushed out, stuck his thumb aloft and shouted 'Got it!' George Harrison got a little bit involved too but Ringo sat playing draughts in the corner."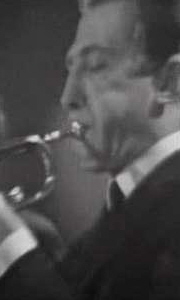 Freelance musician Les Condon, who was a trumpeter also hired for the session, gives a similar description of the day's activities: "It was interesting and unusual. I've never done a session quite like it before. The tune was a rhythm and bluesish sort of thing. We were only on one number. Apparently, The Beatles felt it needed something extra. As for the song's arrangement, well, they didn't have a thing written down! We just listened to what they had done and got an idea of what they wanted. Then we went ahead from there and gradually built up an arrangement. We tried a few things, and Paul and George Martin decided between them what would be used."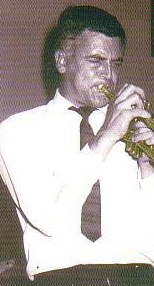 With two other session men, trumpeter Ian Hamer and tenor saxophonist Alan Branscombe, these five musicians added the soulful brass sounds heard on the finished product, but with one more unconventional detail added to the mix. Engineer Geoff Emerick explains: "No one had ever…heard brass the way I recorded it on 'Got To Get You Into My Life.'…I close-miked the instruments – actually put the mics right down into the bells instead of the standard technique of placing them four feet away – and then applied severe limiting to the sound."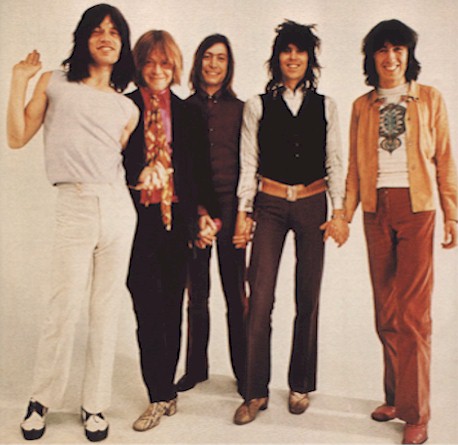 All five session musicians received their payment of 18 pounds for the day as well as an instand resume leading to a good degree of future sessions. "That led to a lot of extra work for me," stated Eddie Thornton. "Through working with The Beatles I played with Jimi Hendrix, Sandie Shaw, The Small Faces and The Rolling Stones."

With the brass overdub complete and all four tracks of the tape filled, more space on the tape was deemed necessary due to a decision to re-record the vocals. Therefore, three tape-to-tape reduction mix downs were made, numbered 9 through 11, which removed Paul's previously recorded vocals from April 8th. The first mix down (take 9) was considered best so, onto this, Paul filled one track on the new tape with a fresh and invigorating lead vocal. "I loved Paul's singing on that song, too," recalled Geoff Emerick in his book "Here, There And Everywhere," adding: "He really let loose. At one point while Paul was recording the lead vocal, John actually burst out of the control room to shout his encouragement – evidence of the camaraderie and teamwork that was so pervasive during the 'Revolver' sessions." Paul then double-tracked his vocals as an additional overdub.
There are some discrepancies regarding the remaining overdubs recorded for the song, however. It has been documented that John and George also recorded backing vocals on the same overdub as Paul's lead vocals but, since there is no trace of them on the finished product, this was either mistakenly written down or these vocals were somehow mixed out later. Given Geoff Emerick's eye-witness account of John being in the control room during Paul's lead vocal overdub, it seems logical to conclude that John and George never did accompany Paul on this day. Documentation also says that more "guitars" were overdubbed, which would have to be on top of the guitar overdub made on April 11th which is heard before and during the final refrain of the song. No mention is made concerning the tambourine (heard throughout the song) and organ (heard in the final seconds of the song) overdubs, which logic would indicate as having been recorded on this day.



At any rate, two mono mixes were made of the song by George Martin, Geoff Emerick and 2nd engineer Phil McDonald, which ended the twelve-hour session at 2:30 am the following day.
One final overdub was deemed necessary to complete "Got To Get You Into My Life," this being yet another guitar overdub. This was recorded on June 17th, 1966, in EMI Studio Two, no doubt by Paul himself, at approximately 8 pm. After this and a vocal overdub for "Here, There And Everywhere" were completed, the same EMI recording team created four more mono mixes of the song.
Not that this satisfied Paul. "There were only five (brass) players on the session," relates Geoff Emerick, "and when it came time to mix the song, Paul kept saying, 'I wish we could make the brass sound bigger.' George Martin replied, 'Well, there's no way we're bringing them back in for another session – we've got to get the album wrapped up and there's no more budget for outside players anyway.' That's when I came up with the idea of dubbing the horn track onto a fresh piece of two-track tape, then playing it back alongside the multritrack, but just slightly out of sync, which had the effect of doubling the horns."
In the February 2013 issue of Musicians Friend, Geoff Emerick adds a little more detail concerning this overdub: "We wanted a bigger sound on that brass section. How can we make it sound bigger? So the thing was we could double-track it, but there were no more tracks left. So we actually recorded it or copied – either copied it or recorded it – onto a stereo piece of tape. When we came to do the mix it was a question of just fingers crossed and starting up the stereo machine, because there was no synching them together, in reality. Just came with the grease pencil mark. You used to move it and start at a certain point in the music and hopefully it would marry. So we sent this first double track, in fact more than theory, the brass from a separate tape machine."
The above mentioned procedure was done on June 20th, 1966, in the control room of EMI Studio One by the same EMI staff. First they made a copy of mono mix seven, which became remix eight, and then overdubbed onto that, slightly out of sync, the brass track from the original session tape of May 18th. This mono mix, which clocked in at 2:35 and features predominant bass and tambourine along with some awkward brass playing during the fade-out, was what finally became the released version on all mono pressings of the album.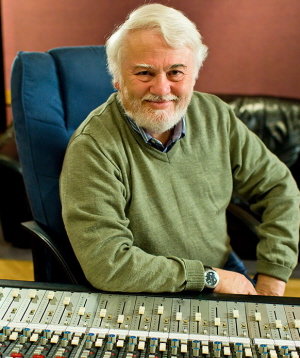 The stereo mix, not surprisingly, was not made in the same laborious fashion. On June 22nd, 1966, George Martin, Geoff Emerick and 2nd engineer Jerry Boys convened in the control room of EMI Studio Three to record the final mixes needed for the finished album. For "Got To Get You Into My Life," they simply used "take nine" as overdubbed from June 17th and mixed the rhythm track fully on the left channel (with the barely audible guitar work of George and John from the rhythm track) and the single tracked brass instruments fully on the right channel. Paul's double-tracked vocals, the tambourine, the bass guitar and the closing organ part are all centered in the mix.
The fade out of the stereo mix is what attracts the most attention. For one thing, it is eight seconds shorter, clocking in at 2:27. Second, Paul's final vocal adlibs during the fade-out, on the line "every single day of my life" is taken from the opposite double-tracked track as used on the mono mix. Thought was undoubtedly given to fading this mix earlier than the mono mix to hide the awkward brass playing at the end of the mono mix, thankfully, since this is the version that most people are familiar with.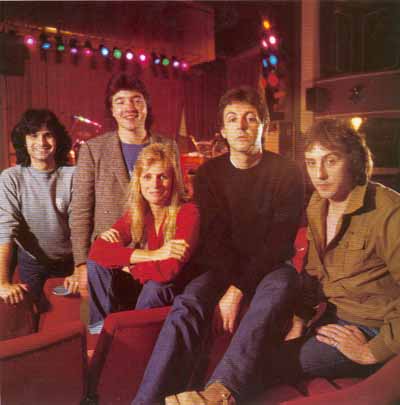 Three live performances of the song were recorded for release by Paul McCartney, the first being on December 29th, 1979 by his band Wings for the release "Concerts For The People Of Kampuchea." Then, on October 17th, 1989, a live recording was made of Paul and his new band performing the song in Dortmund, Germany, the results appearing on his albums "Tripping The Live Fantastic" and "Tripping The Live Fantastic: Highlights!" Then, sometime between July 17th and 21st, 2009, Paul recorded the song at Citi Field in New York City, the recording being featured on his album "Good Evening New York City."
Song Structure and Style
It's easy to note a similarity here in structure to early McCartney compositions such as "All My Loving" in relation to its use of a refrain after two verses begin proceedings. The full format used here, however, amounts to 'verse/ verse/ refrain/ verse/ refrain (extended)/ refrain' (or aababb) with a brief introduction and faded conclusion added in. (Note that the brief two-measure guitar solo at the end of the second refrain hardly constitutes being signified as an instrumental section or "solo," leading me to identify it as only an extended version of the refrain.)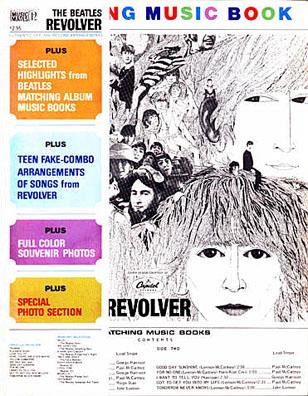 The four-measure introduction begins with a ringing bass note from Paul and quarter-note hi-hat tapping from Ringo in the first two measures with a little indecipherable mumbling from someone in the background, undoubtedly from the rhythm track. On top of this is the full-on arrival of the five-piece brass players performing the signature introductory hook of the song. Their final note is extended through the third and fourth measures along with the arrival of Ringo's hard-hitting tambourine, also played on the quarter notes.
The sixteen-measure first verse is ushered in immediately afterward with Ringo's full drum kit and Paul's bass playing a pedal-point rhythm to set the groove. Also musically present, and almost inaudible except in the left channel of the stereo mix, are John's rhythm guitar and George's electric guitar playing from the rhythm track. Most prominent, however, are Paul's double-tracked lead vocals along with the brass players filling in the gaps at the end of his phrases as George was originally doing on lead guitar (and actually is doing here if you listen very, very carefully). The brass passages are used to underscore Paul's extended high notes, such as "find there" and "mind there." Uninterrupted during these first eight measures are the relentless tambourine accents, added no doubt to drive the song along percussively due to the somewhat muffled remains of the original drum track.
The second half of the verse switches to a descending brass pattern accompanied by Paul's bass following suit, with a continuation of the vocal melody line sung with intermittent syncopation as in the first half of the verse. The tambourine switches to being hit on the 2- and 4-beat of each measure for the ninth through fourteenth measures as Paul's melody line becomes much more uniform and lands mostly on quarter notes (ev-ery sin-gle day…). When the word "life" is heard in the fifteenth measure, the brass holds out a single note as all the rest of the instruments take a breather, save for the hi-hat beat in measure fifteen and then the subdued triplet-rolls of Ringo from the rhythm track in the sixteenth measure.
The second verse, which is also sixteen-measures long and identical musically, appears next. The six-measure refrain then follows which, interestingly, only comprises one lyrical melody line. The lyric of course is the title of the song which is accompanied by the re-emergence of the hard-hitting quarter-note tambourine playing along with the rest of the rhythm players. Immediately following the song's title, the brass comes in to finish the refrain by playing their soulful rendition of the lead guitar passage George played on lead guitar on the rhythm track. The fourth measure comprises a "Beatle break" whereby the brass players take center stage to complete their melodic riff. After a brief snare roll, the fifth and sixth measure bring the band back in to vamp on the home key and set the stage for the next verse.
The third verse and refrain that follows are identical structurally and instrumentally, except for the noticeable disappearance of the tambourine just before the overdubbed lead guitar passage comes in, obviously indicating that the guitar work was overdubbed onto the track that contained the tambourine. (Audiophile note: Just when the tambourine disappears, a stray guitar flub is heard which was probably a little too difficult to punch out when the mix was made back in 1966.) When the fifth measure of the refrain comes in, only the hi-hat continues while the triple-tracked lead guitar overdub takes the refrain to eight measures this time around. An interesting observation is the striking similarity between the guitar riff played here and the repeated riff of "Paperback Writer" which was recorded two days after the first guitar overdub session.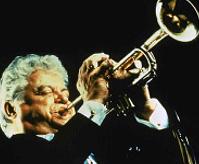 After the guitar spotlight is over, an additional refrain is heard with all of the instrumental elements returning except, of course, for the tambourine because the guitar overdub is still continuing. This is followed by what becomes a twelve measure (sixteen measures in the mono mix) faded conclusion to the song. The first two measures feature Paul's single tracked rant "I was alone, I took a ride…" while the original rhythm track contain the only instruments heard therein. With the overdubbed guitar passage complete, the tambourine is allowed to return along with, for its first appearance, an insistent organ part (attributed by most to John) being played on quarter notes along with the tambourine on the same track. The horns then reappear to continue a variation and endless repetition of the song's introduction. A dynamic touch to the brass playing is the addition of a Maynard Ferguson-like screeching high note that ends each melodic phrase in the final measures of the song.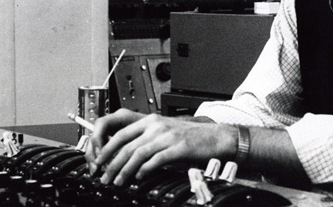 Then, suspiciously, when Paul continues his adlib vocalizing with the words "then suddenly I see you," the track that contains both the tambourine and organ disappear. They then reappear just before Paul sings "did I tell you I need you." Why? Although the reason isn't explained, this was done manually during the mixing process because the tambourine/organ track comes back in sooner in the stereo mix than it does in the mono mix.
This, of course, is Paul's baby all the way. His pedal-point bass work punctuates the track throughout, propelling its incessant soulful groove. His vocal work is also without compare, reaching to the limits of his range to get the required feel, not unlike his attempts in "She's A Woman" two years before. And leave it to Mr. McCartney to add the final touch on lead guitar to make sure his creation is just so.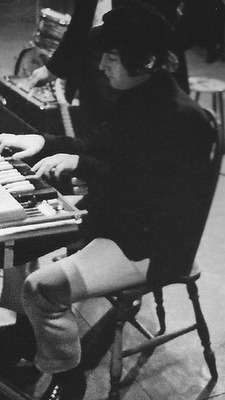 John's rhythm guitar work was unfortunately deeply buried in the mix, obviously deemed unnecessary in the arrangement, however he does make an appearance on organ at the end of the track as if to make sure his presence is felt somewhere. George's lead guitar passages are also pushed toward indecipherability, although keen ears can still identify a job well done. Of course, Ringo could always be counted on to display a suitable performance on drums and tambourine.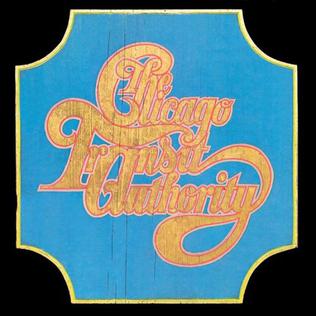 The horn work, of course, was performed amazingly and appears as the most prominent feature of the song, something unlike anything heard on a Beatles recording up to that time. So much so, in fact, that groups like Blood, Sweat And Tears, Lighthouse and Chicago picked up on the trend to inspire a new horn-based version of rock-and-roll in the late 60's and early 70's. "They were doing songs that nobody else was doing, and in different ways" stated Peter Cetera when he first heard The Big Thing, the early formation of the group Chicago, in 1968. "They were doing The Beatles' 'Magical Mystery Tour' and 'Got To Get You Into My Life' and different versions of rock songs with horns!" Cetera soon after joined the group and created yet another musical genre with his new band-mates, primarily inspired by The Beatles' wanderlust in extending the rock-and-roll instrumentation to include horns.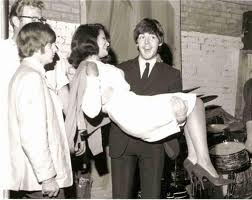 Only the astute reader would know that this urgent love ballad was actually singing the praises of weed. Paul weaves his love of pot in and around the subject matter, hinting at the truth sparingly, such as with lines like "I was alone, I took a ride" and "maybe I could see another kind of mind there." Otherwise, the listener is of the opinion that Paul desperately wants this newly found woman in his life. This is an example of an expertly written piece which tells a convincing story that leaves the intended impression. He didn't want the world to know that he desired to "get" marijuana into his life. He instead wanted to disguise this message only to reveal it when he saw fit. Who knew?
Therefore, he "suddenly" experiences grass for the first time (in 1964 with the help of Bob Dylan) and decides that he needs it "every single day" of his life. His wanting "just to hold" it, knowing they'd "meet again," feeling he "was meant to be near" it, after experiencing his first 'high' he knew he wanted to "stay there" – all these hidden innuendos are fun to discover after years of thinking of this as just another love song.
American Releases
August 8th, 1966 was the US release date for the Capitol eleven-track "Revolver" album featuring "Got To Get You Into My Life" as the next-to-last song. Although over twenty-five hours of recording studio time was taken to complete the song, including five additional session musicians being hired, it surprisingly wasn't issued as a Beatles single at the time, McCartney instead producing a cover version of the song for the group Cliff Bennett And The Rebel Rousers which peaked at #6 on the UK charts. As for the current Beatles single, the honors went to "Eleanor Rigby" and "Yellow Submarine." However, the double-whammy of this song followed by the highly innovative "Tomorrow Never Knows" ended the album with a huge "bang." This American version of the "Revolver" album got a compact disc release on January 21st, 2014, with both the mono and stereo versions contained on a single CD.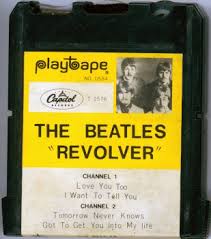 Sometime in 1967, Capitol released Beatles music on a brand new but short-lived format called "Playtapes." These tape cartridges did not have the capability to include entire albums, so two truncated four-song versions of "Revolver" were released in this portable format, "Got To Get You Into My Life" being on one of these. These "Playtapes" are highly collectable today.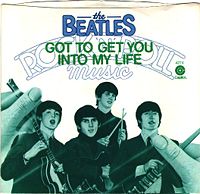 Of course, it was inevitable that the song would be released as a single at some point. This point became May 31st, 1976, whereby it peaked (during the height of the disco era no less) at #7 on the American Billboard pop chart (#2 in Canada). With "Helter Skelter" as the b-side, the single was instrumental in introducing a new generation to the hysteria of the 60's. Promotional copies of this single pair a mono and stereo version of the a-side, which is quite a find today.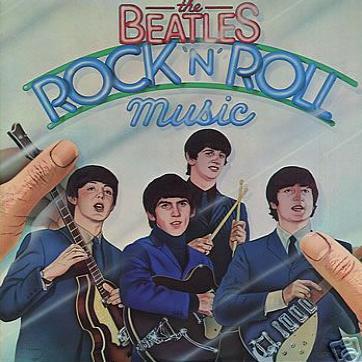 The purpose of the single was to promote a new double-album compilation appropriately titled "Rock 'n' Roll Music," released on June 7th, 1976. No doubt because of the success of the single, the album peaked at #2 on the Billboard album chart that year. George Martin was consulted regarding the preparation of this album and, with access to only the Capitol mixes, decided it was necessary to reverse the right and left channels of the original stereo mix for both this album and the above mentioned single. Then on October 27th, 1980, Capitol re-released the double album as two volumes for budget sales, "Rock 'n' Roll Music Volume 2" containing "Got To Get You Into My Life."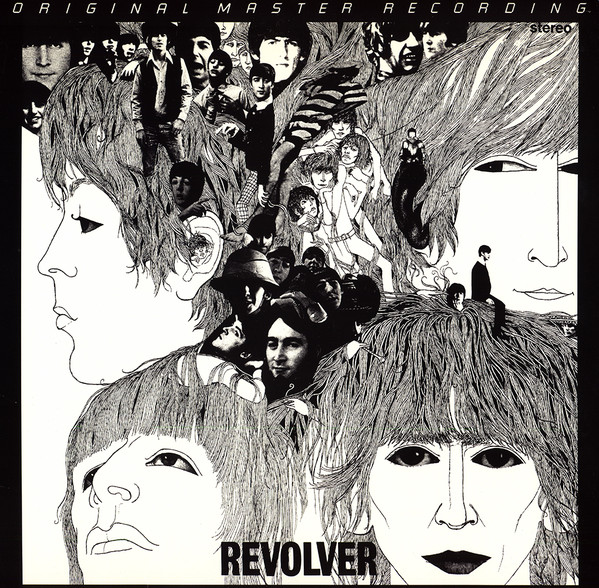 The first time the original British "Revolver" album was made available in the US was the "Original Master Recording" vinyl edition released through Mobile Fidelity Sound Lab sometime in 1985. This album included "Got To Get You Into My Life" and was prepared utilizing half-speed mastering technology from the original master tape on loan from EMI. This version of the album was only available for a short time and is quite collectible today.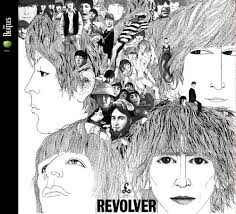 The official fourteen-track "Revolver" album was then released in the US on April 30th, 1987 on CD, a vinyl edition coming out on July 21st, 1987. This was then re-released in a vibrant remastered condition on CD on September 9th, 2009 and on vinyl on November 13th, 2012. A remarkable newly mixed edition of "Revolver" created by Giles Martin was released on vinyl and CD on October 28th, 2022.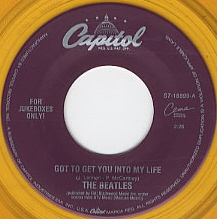 The single was then re-released on January 24th, 1994 on the Capitol Cema series "For Jukeboxes Only." With "Helter Skelter" still as the b-side, this now rare single was printed on orange vinyl.
March 18th, 1996 saw an interesting new version of the song released on the album "Anthology 2." The unfinished "take five," as recorded on their first session for the song, was included here, revealing their first incarnation of its arrangement with George Martin playing the "drone" on the organ as mentioned above.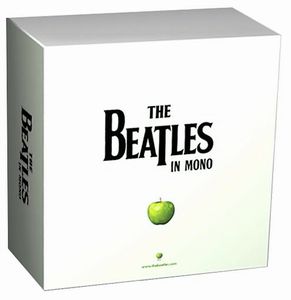 September 9th, 2009 was the release date of the remastered box set "The Beatles In Mono," which features the original mono mix with the doubled brass section and longer fade-out. This marks the first time this rare version of the song was made available on compact disc.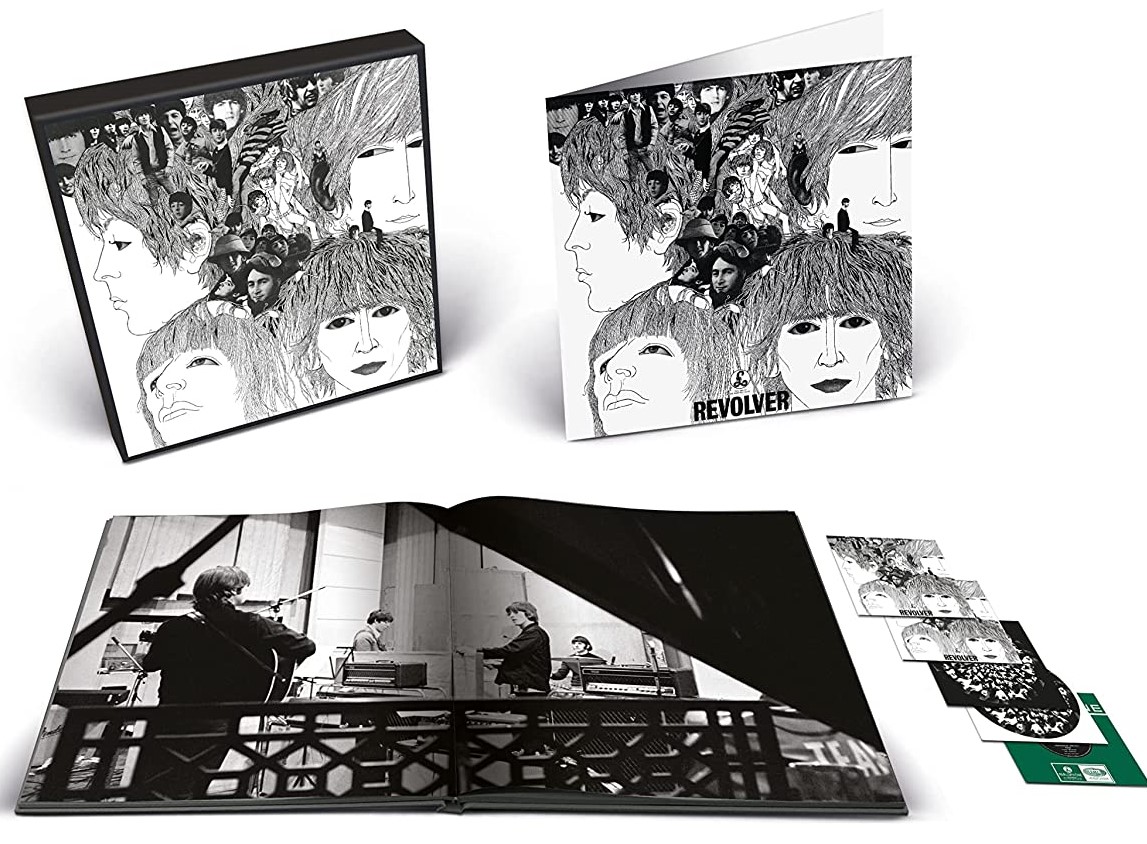 On October 28th, 2022, various new editions of the 14 track "Revolver" album were released that feature the amazing new stereo mix by Giles Martin. The "Special Edition Deluxe 2CD Set" features "Got To Get You Into My Life" in its new stereo mix as well as "second version / unnumbered mix" from the 1966 session tapes. The "Deluxe Edition," which is available as a 5 CD box set and a 4LP / 1 EP box set, includes these versions as well as "First version - Take 5," "Second Version - Take 8" and the original mono master from 1966. The 2022 Giles Martin stereo mix of the album was also made available for the first time as a vinyl picture disc for a limited time.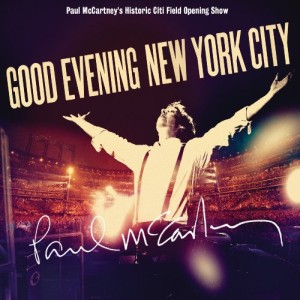 Four live albums feature the song as performed by Paul, the first being "Concerts For The People Of Kampuchea," released March 30th, 1981, this being the last album to feature performances by "Paul McCartney And Wings." The next two contain the exact same performance, namely "Tripping The Live Fantastic" (released November 5th, 1990) and "Tripping The Live Fantastic: Highlights!" (released November 12th, 1990). Finally, the album "Good Evening New York City" featured the song, this being released on November 17th, 2009.
Live Performances
Although The Beatles never brought "Got To Get You Into My Life" onto the concert stage, Paul McCartney made good use of the song. His December 29th, 1979 Wings performance for the benefit for the people of Kampuchea was a welcome live debut of the song.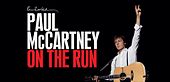 Then, he made sure it was included in the set lists of his "World Tour," which spanned from September 26th, 1989 to July 29th, 1990. After letting the song rest for a while, he revived it in his "2004 Summer Tour," which ran from May 25th to June 26th of that year, and then his 2005 "US Tour," running from September 16th to November 30th of that year (as seen on his 2006 DVD "The Space Within US"). His "Summer Live '09" Tour also included the song, this tour going from July 11th to August 19th of that year, as did his "Good Evening Europe Tour," which went from December 2nd to 22nd of 2009. He also included the song in most of the dates of his "Up And Coming Tour," running from March 28th, 2010 to June 10th, 2011, and included it in some of the dates of his "On The Run Tour," which ran from July 15th, 2011 to January 22nd, 2012. He then added it as an alternate during his "Out There" Tour, which ran from May 4th, 2013 to October 22nd, 2015. He then included it in most of his "Freshen Up" tour, starting with his Nagoya, Japan show on November 8th, 2018 and then until the tour concluded on July 13th, 2019. It was also in the set list of his "Got Back" tour, which ran from April 28th to June 25th, 2022.
Conclusion
"It was the black music we dug," John Lennon recalled during his 1971 Rolling Stone interview. So much so, in fact, that they actually went as far as arranging for the "Revolver" album to be recorded in the US, undoubtedly at the legendary Stax Studio in Memphis, Tennessee, so as to capture the bass and drum sounds heard on their favorite soul records of the time.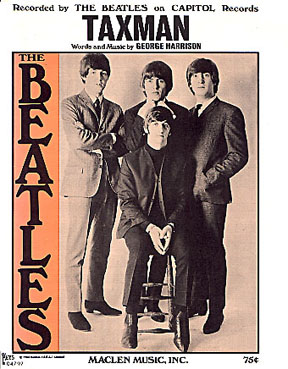 "We were going to record 'Revolver' in America," McCartney stated in August of 1966, "but they wanted a fantastic amount of money to use the facilities there. We thought we'd forget it because they were obviously trying to take us for a ride because we were The Beatles. We'd been thinking about going to record there for some time…I think there were only two tracks on the LP that would have sounded better if we'd cut them in America. 'Taxman' and 'Got To Get You Into My Life,' because they need that raw quality that you just can't get in this country for some reason."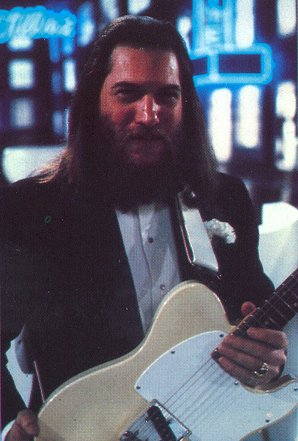 When The Beatles were in Memphis that month during their final American tour, a reporter asked: "It was said that you would record 'Revolver' in Memphis. What happened?" Paul's answer was: "Little things kept getting in the way, like money. We wanted to come. A couple of tracks would have been much better if we had come. We wanted Steve Cropper, a guitarist for Booker T & The MG's to A&R the session. He's the best we've heard."
It's been documented that Steve Cropper was indeed earmarked to produce the album but that manager Brian Epstein had cancelled the Memphis sessions because of security problems. One can only imagine how "Got To Get You Into My Life" might have sounded with this legendary guitarist/musician as producer. As it is, the innovative work of George Martin and Geoff Emerick back at EMI Studios in London did bring amazing results. As Paul himself stated in 1966: "When we finished 'Revolver,' we realized that we had found a new British sound almost by accident." A fortunate accident I'm sure most will agree!



"Got To Get You Into My Life"
Written by: John Lennon / Paul McCartney
Song Written: August 1964 - March, 1966

Song Recorded: April 7, 8, 11, May 18, June 17, 1966

First US Release Date: August 8, 1966

First US Album Release: Capitol #ST-2576 "Revolver"

US Single Release: Capitol #4274

Highest Chart Position: #7

British Album Release: Parlophone #PCS 7009 "Revolver"

Length: 2:35 (mono) 2:27 (stereo)

Key: G major

Producer: George Martin

Engineers: Geoff Emerick, Phil McDonald
Instrumentation (most likely):
Paul McCartney - Lead Vocals, Bass Guitar (1964 Rickenbacker 4001S), Lead Guitar (1962 Epiphone Casino ES-230TD)

George Harrison - Lead Guitar (1961 Sonic Blue Fender Stratocaster)

John Lennon - Rhythm Guitar (1965 Epiphone ES-230TD Casino), Organ (Hammond RT-3 w/ Leslie 145 cabinet)

Ringo Starr – Drums (1964 Ludwig Super Classic Black Oyster Pearl), tambourine

Eddie Thornton - Trumpet

Ian Hamer - Trumpet

Les Condon - Trumpet

Alan Branscombe - Tenor Saxophone

Peter Coe - Tenor Saxophone
Written and compiled by Dave Rybaczewski
IF YOU WOULD LIKE TO MAKE A DONATION TO KEEP THIS WEBSITE UP AND RUNNING, PLEASE CLICK BELOW!
Sign Up Below for our MONTHLY BEATLES TRIVIA QUIZ!