Search by Keyword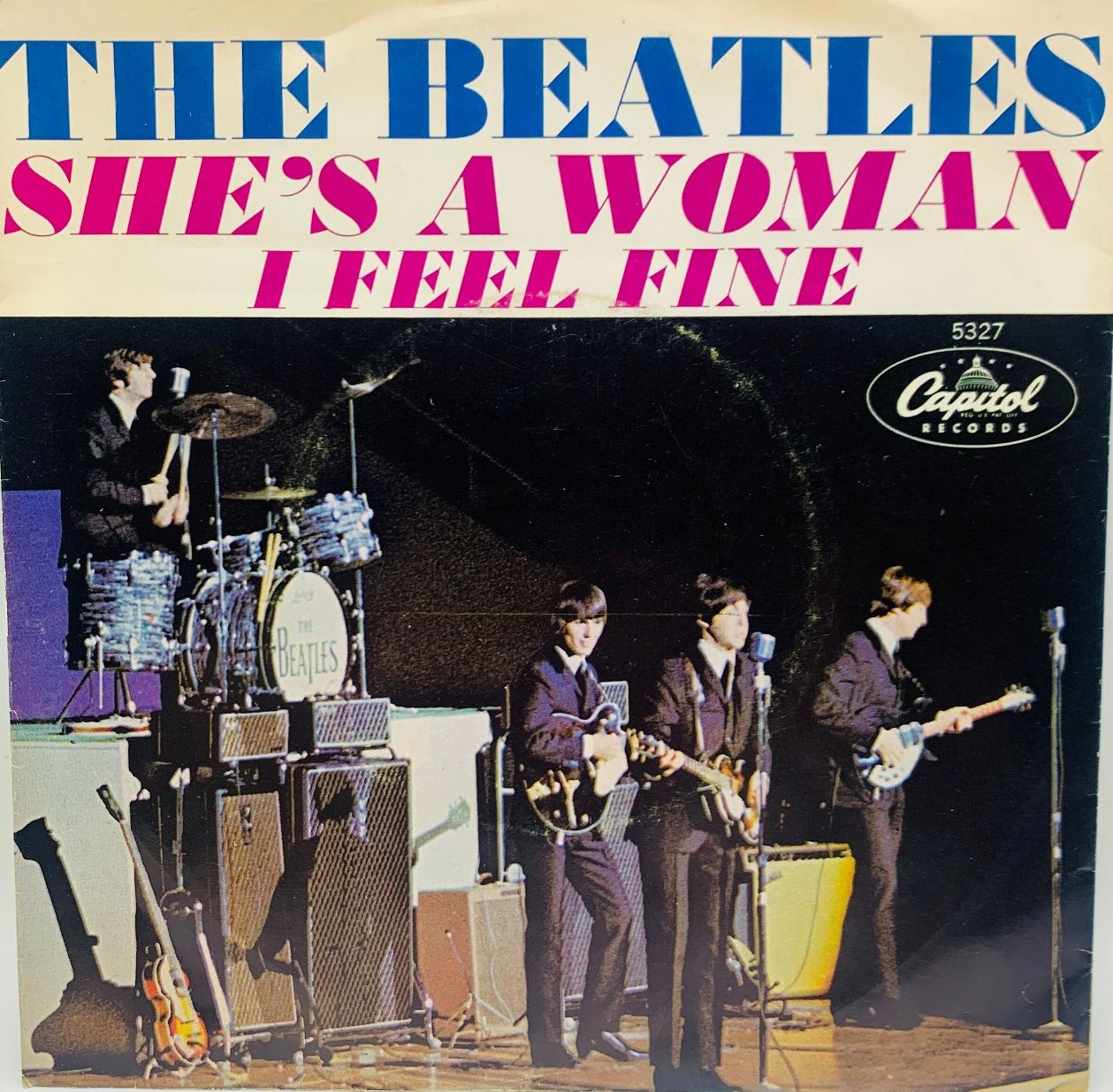 "SHE'S A WOMAN"
(John Lennon - Paul McCartney)
Most songwriters will describe the moment of inspiration as an exhilarating experience. Paul McCartney explains it this way: "That creative moment when you come up with an idea is the greatest, it's the best. It's like sex. You're filled with a knowledge that you're right, which, when much of your life is filled with guilt and the knowledge that you're probably not right, is a magic moment...it's a very warm feeling that comes all over you, and for some reason it comes from the spine, through the cranium and out of the mouth."
When this inspiration hits you, the immediate tendency is to record it while the enthusiasm is high. Otherwise, if a good degree of time goes by, the resulting recording may suffer from lessened interest from the songwriter. So the best case scenario would usually be for the songwriter to record the song as soon as he's finished writing it, if those circumstances present themselves.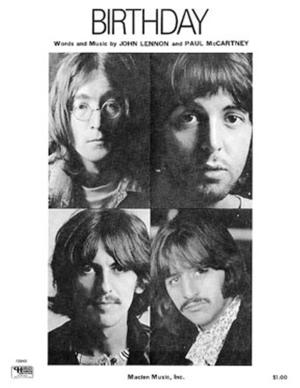 In the case of the song "She's A Woman," the circumstances were perfect. It so happened that The Beatles had a recording session booked on the same day that Paul had earlier written most of the song, so, with a pressing deadline upon them, they finished writing the song in the studio and fully recorded it on the same day. Therefore, "She's A Woman" is one in a small group of Lennon / McCartney songs that were fully written and fully recorded on the same day, others being "Birthday," "All Together Now" and "The Ballad Of John and Yoko." And in this case, the result was a song that became a staple of their live performances for the next two years as well as becoming a Top 5 hit on the American Billboard Hot 100.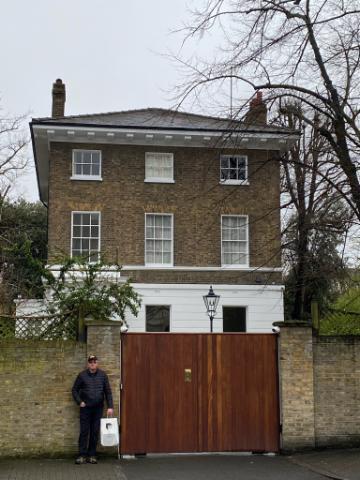 Paul's house at St. John's Wood, London
Songwriting History
"This song was written the morning of the session," McCartney relates. In his book "Many Years From Now" he elaborates further: "I have a recollection of walking round St. John's Wood with that in my mind so I might have written it at home and finished it up on the way to the studio, finally polished it in the studio, maybe just taken John aside for a second and checked it with him, 'What d'you think?' 'Like it.' Good. Let's do it!'"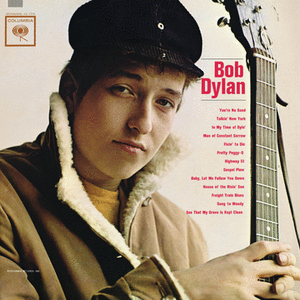 Lennon himself verifies his input to the song, saying in 1980, "We had one verse and we had to finish it off quickly. That's why it's got such rubbishy lyrics. That's Paul with some contribution from me on lines, probably. We put in the words 'turns me on.' We were so excited to say 'turn me on' - you know, about marijuana and all that...using it as an expression." It was only five weeks before this date that The Beatles reportedly smoked pot for the first time, being introduced to it by Bob Dylan during their first meeting with him at the Delmonico Hotel in New York City while on tour. While Dylan thought "I Want To Hold Your Hand" contained a drug reference ("I get high" instead of "I can't hide"), The Beatles purposely put drug slang in a song for the first of many times on "She's A Woman."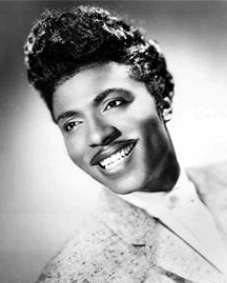 As to the style of the song, McCartney gives us some detail as to inspiration. "Like 'Can't Buy Me Love,' this was my attempt at a bluesy thing. We always found it very hard to write the more rock'n'roll things. It seemed easy for Little Richard to knock 'em off, penny a dozen, but for us it wasn't quite so easy, being white boys who'd not been to a gospel church in our lives. So instead of doing a Little Richard song, whom I admire greatly, I would use the style I would have used for that but put it in one of my own songs, so this was about a woman rather than a girl. Bluesy melody is quite hard to write so I was quite pleased to get that."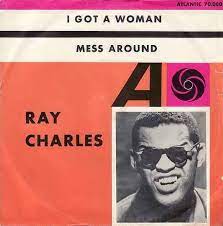 Paul expands on this explanation in his 2021 book "The Lyrics." "The songs we listened to often seemed to refer to 'a woman.' A song like 'I Got A Woman' by Ray Charles, or Little Richard's hymns to 'Long Tall Sally' and 'Good Golly, Miss Molly.' A lot of what we were listening to was already there, but I think what we did was to take it in, send it through the tumble dryer, distil it and push it out the other end...We all loved Black music. We loved the spontaneity, or seeming sponteneity, of it...'She's A Woman' extols the virtues of a girl of mine, and let's be clear, she's not a girl, she's a woman. Because this was the interesting thing: when does a girl become a woman? To us, they'd been girls till we were around twenty one. And they were still sort of girls, but now we could dare to think of ourselves as men, and could think of girls as women."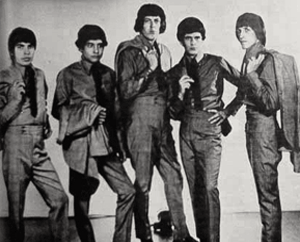 "She's A Woman" has been credited as inspiring the 60's Texas Rock sound and particularly the band Sir Douglas Quintet and their 1965 hit "She's About A Mover." What most authors don't mention is how it most likely was the other way around. Take one listen to the overall feel, and especially the introduction, of their 1964 single "Sugar Bee" and you'll see how The Beatles, who were always keen to "pinch" a good idea from the current music scene, might very well have been inspired by the Sir Douglas Quintet.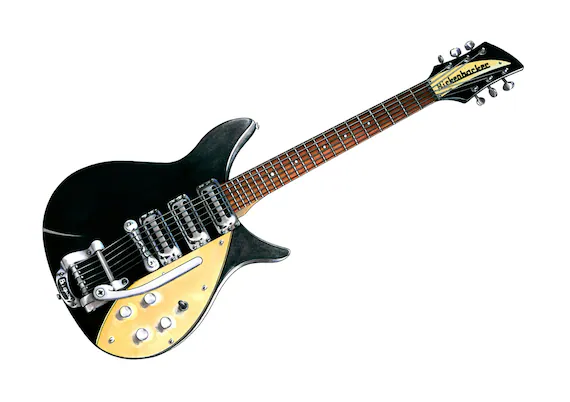 Interestingly, McCartney credits John for this ingredient of the song. "John did a very good thing: instead of playing through it and putting like a watercolor wash over it all with his guitar he just stabbed on the off-beats. Ringo would play the snare and John did it with the guitar, which was good, it left a lot of space for the rest of the stuff. That was a distinctive sound on that."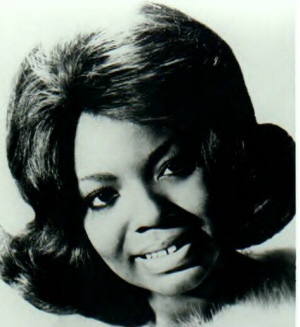 Surprisingly, considering the rousing original songs The Beatles had already sprung on the world (such as "I Saw Her Standing There" and "I Wanna Be Your Man"), they viewed "She's A Woman" as a first. "This was the first real rocker we've written, and we're glad," McCartney stated at the time. "We played it to Mary Wells and we sold it to her, 'Listen, it's the coloured sound!'"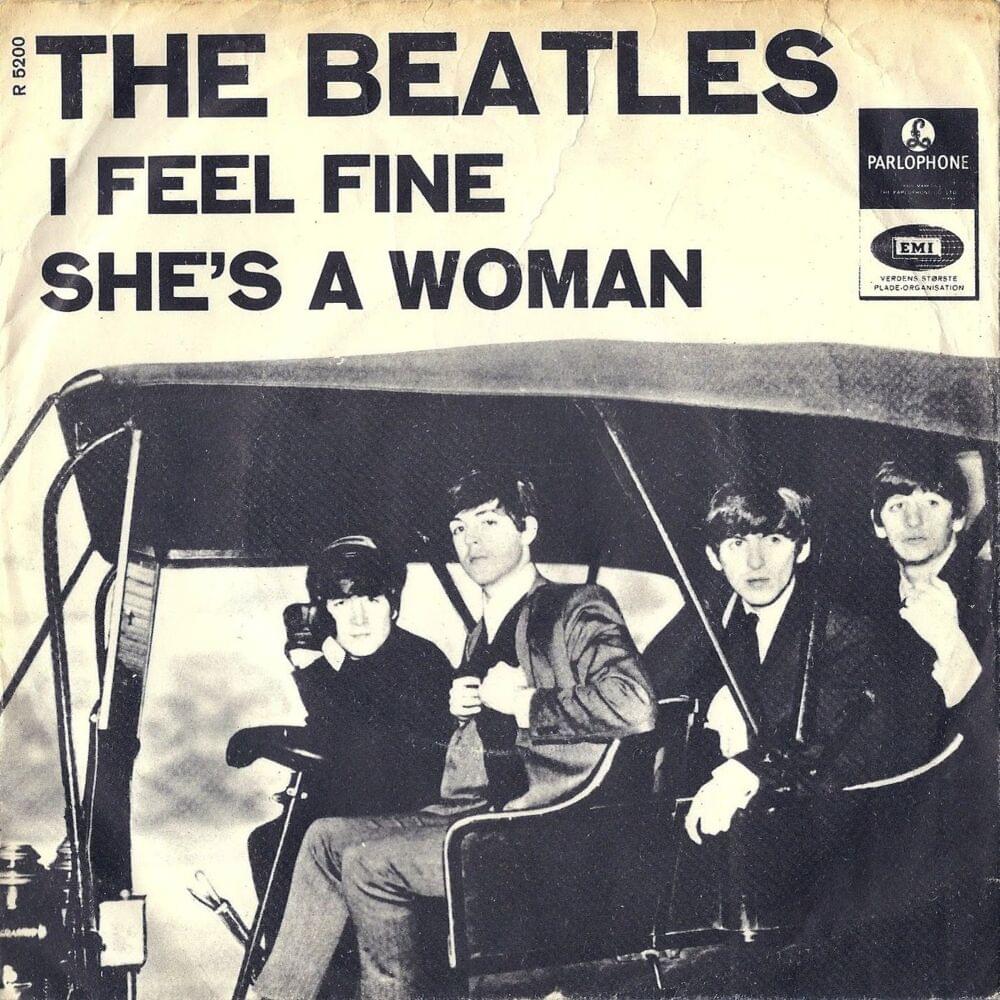 Recording History
Whatever song or songs The Beatles had been planning to record during their scheduled recording session on October 8th, 1964, were temporarily shelved in order to work on Paul's new brainchild "She's A Woman," which was mostly written earlier that day. The session was held at EMI Studio Two between 2:30 and 6:00 pm. Since their next recording session didn't occur until October 18th, 1964, it's quite likely that they didn't really have anything planned for this day and welcomed any new ideas that would fill either the new album or single that was due out before the end of the year.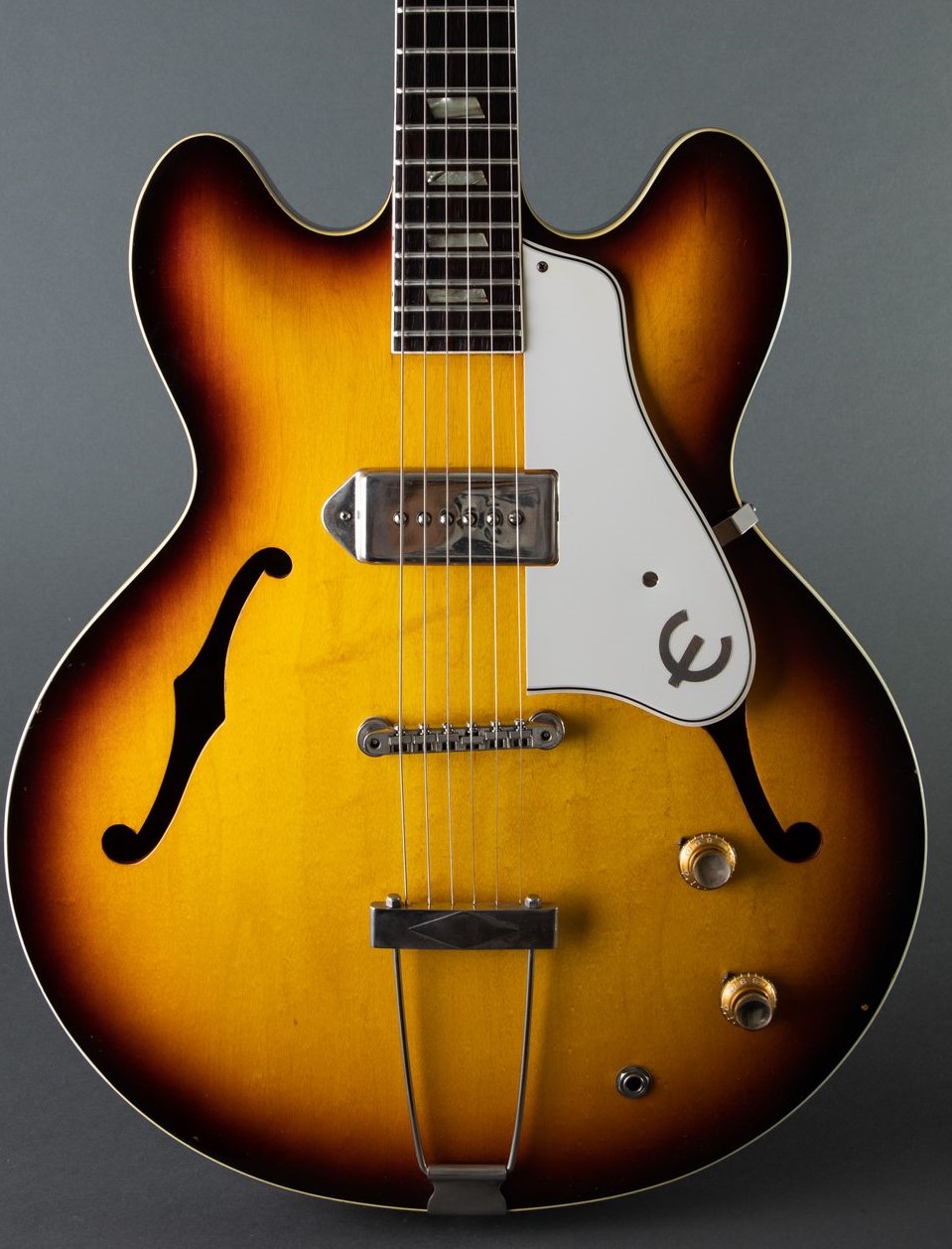 While listening to all seven takes of the song performed on this day, an interesting observation is that George Harrison appears not to have participated. All of the takes contain only three instruments, which were John on guitar, Ringo on drums and Paul on bass guitar and lead vocals. The lead guitar solo was never present in these takes but was added as an overdub onto the take that was chosen as best. Some claim that George simply was not present on this day, Paul adding the guitar solo himself as an overdub. However, there is no evidence of Paul having an electric guitar that was strung for a left-handed player in the studio at this time, his Epiphone Casino that was used during the "Help!" sessions not being acquired until December of 1964. Therefore, it is more likely that it was indeed George who performed this solo as an overdub later in the session, his arrival at the studio on this day possibly not occuring until after the rhythm track was complete.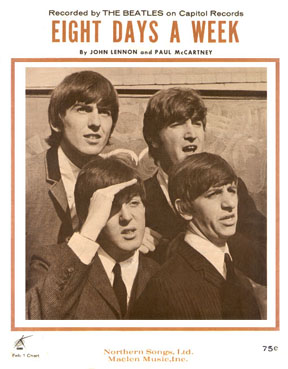 "Take one" of the recording session is noteworthy because John's syncopated guitar part did not exist yet. He seemed to be experimenting with different rhythm styles, starting out with one not unlike what George Harrison played on "Eight Days A Week" during their last recording session on October 6th. "Take two" saw John settle into the syncopated guitar rhythm for the first time, although it was quite unrefined at that point. Ringo was also experimenting with different variations of playing during different parts of the song, suggesting that he wasn't quite familiar with it yet. They were getting closer though.
"Take three" through "take five" saw them refine their idear further, some of these being false starts, while "take six" became the keeper. They did one more for good measure, but "take seven" showed their playing getting a little sloppier, especially John's guitar work. This take lasted nearly six minutes, with a long impromptu ending consisting of the three of them cutting loose and Paul screaming at the top of his lungs. After this take finally ends, Ringo says "We got a song and an instrumental there."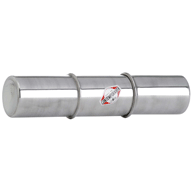 Recognizing "take six" as the best, they took to adding overdubs. John double-tracked his guitar introduction, while Ringo played a chocalho, which is a cylindrical metal shaker containing little lead balls. Paul overdubbed a piano through the entire song (starting at the second verse) as well as double tracking his vocals during both bridges. As stated above, it was probably George who filled the instrumental gap of the song with a guitar solo, which he then double-tracked to add more depth. By 6 pm, the recording session and the song were complete.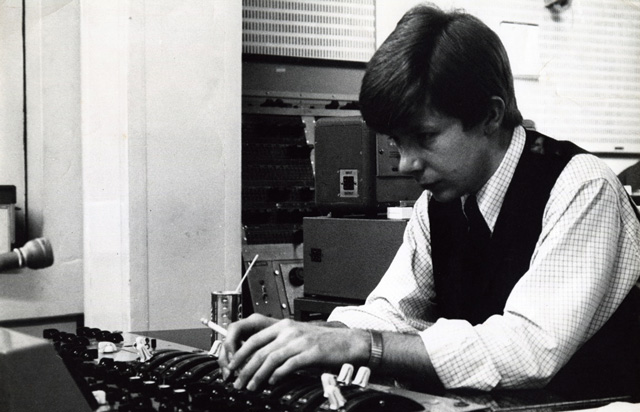 The first mono and stereo mixes of the song were made on October 12th, 1964 in the control room of Studio Two by producer George Martin and engineers Norman Smith and Ken Scott. Since both mono and stereo mixes were made this early on, they probably had intended the song to be on the upcoming "Beatles For Sale" album. Both of these mixes have a touch of reverb and fade out after we hear "she's a woman" repeated five times at the end. Neither of these mixes were heard in the US for many years, the stereo mix first released only on an Australian album in 1967. The Past Masters CD of 1988 finally made the stereo mix available to all.
The second mono mix of the song was made on October 21st, 1964 specifically for the US single, which indicates that sometime between October 12th and then the decision had been made to issue it as the b-side of their next single. This mix was made in Room 65 at EMI by George Martin, Norman Smith and 2nd engineer Ron Pender. They added a little more reverb to this mix since they knew Capitol liked it that way, but the song faded a little earlier, after "she's a woman" is heard only three times at the end.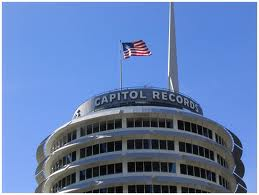 To the surprise of the EMI staff, Capitol decided to add even more reverb to the song for its single release, making a very noticeable difference between the British and American singles. And, since Capitol had only received the mono mix, they created a fake "duophonic" mix to be released on the stereo version of the "Beatles '65" album, which they had done with previous Beatles single tracks like "I Want To Hold Your Hand" and "You Can't Do That." The problem was that, with the huge amount of reverb now contained on the song, the duophonic album version sounded very muddy. Nonetheless, this is how American audiences were familiar with the song for over two decades.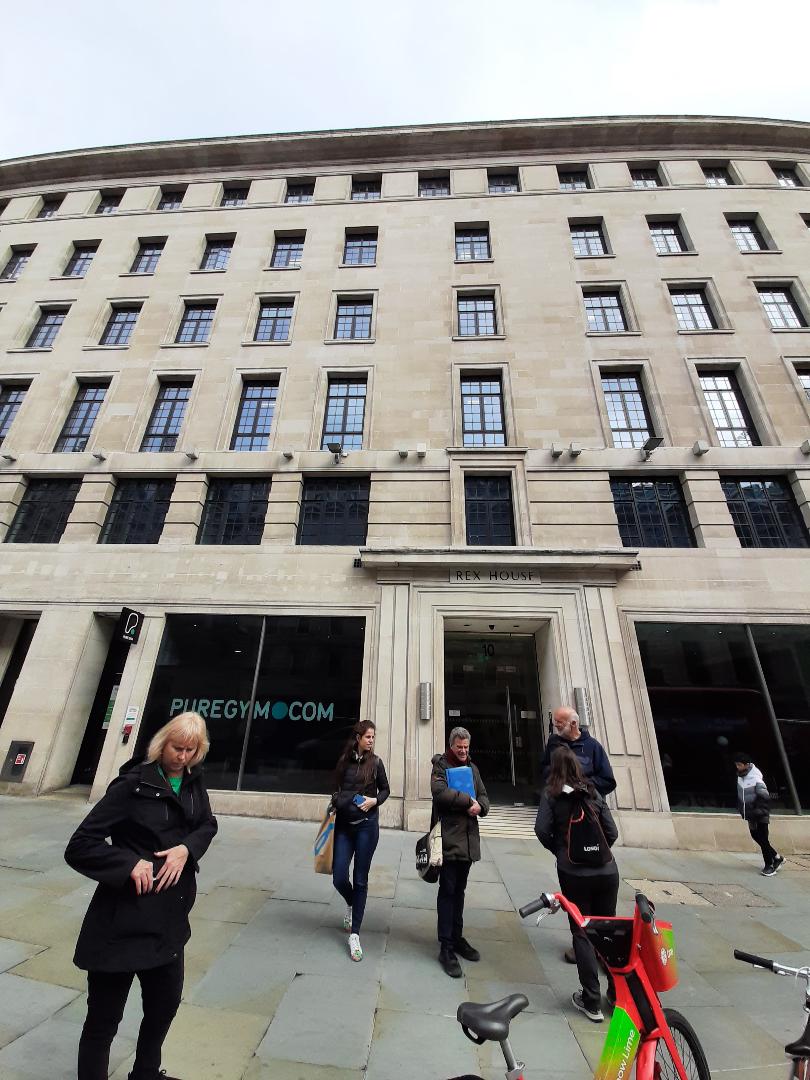 The Beatles recorded the song two more times, these for special broadcast on BBC radio. The first was on November 17th, 1964 at The Playhouse Theatre in London, sometime between 7:30 and 11:30 pm and produced by Bernie Andrews, for the BBC radio show "Top Gear," which was first broadcast on November 26th and then re-broadcast on the radio show "Saturday Club" on December 26th of that same year. The second time was on May 26th, 1965, where they recorded the song in Studio One of BBC Piccadilly Theatre in London between 2:30 and 6 pm for their very last BBC radio show "The Beatles (Invite You To Take A Ticket To Ride)," which was produced by Keith Bateson and broadcast in Britain on June 7th of that year between 10 am and 12:15 pm.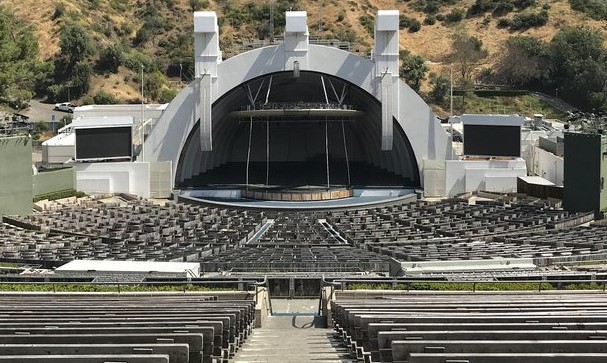 More recordings were made of the song in 1965 from their concert performances at the Hollywood Bowl in Los Angeles, California. August 29th was their first show, which was produced by Karl Engemann and engineered by Hugh Davies on a three-track tape machine, but this performance was flawed because the vocal microphone used by Paul and George was not properly plugged into the recording machine. Their August 30th performance, however, proved much more successful, this being produced by Voyle Gilmore and engineered by Pete Abbott using the same three-track machine. While Capitol records desired a live Beatles album to be released at the time, this didn't materialize due to the "technical quality of the tapes," as the press reported at the time.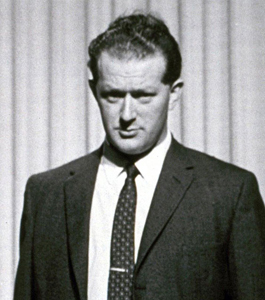 Interestingly, their final live performance on August 29th, 1966 at Candlestick Park included "She's A Woman" as their second song, starting immediately after their opening number, "Rock And Roll Music," concluded. As detailed in Keith Badman's book "The Beatles Off The Record," the group's press officer Tony Barrow recalls: "There was a sort of end of term spirit thing going on, and there was also this kind of feeling amongst all of us around The Beatles, that this might just be the last concert that they will ever do. I remember Paul, casually, at the very last minute, saying, 'Have you got your cassette recorder with you?' and I said, 'Yes, of course.' Paul then said, 'Tape it, will you? Tape the show,' which I did, literally just holding the microphone up in the middle of the field. As a personal souvenir of the occasion, it was a very nice thing to have." Even though Tony Barrow insists that he only made one copy of the tape, which he had locked in a drawer in his London office, and gave the original to Paul, this recording has been available on bootleg releases throughout the years.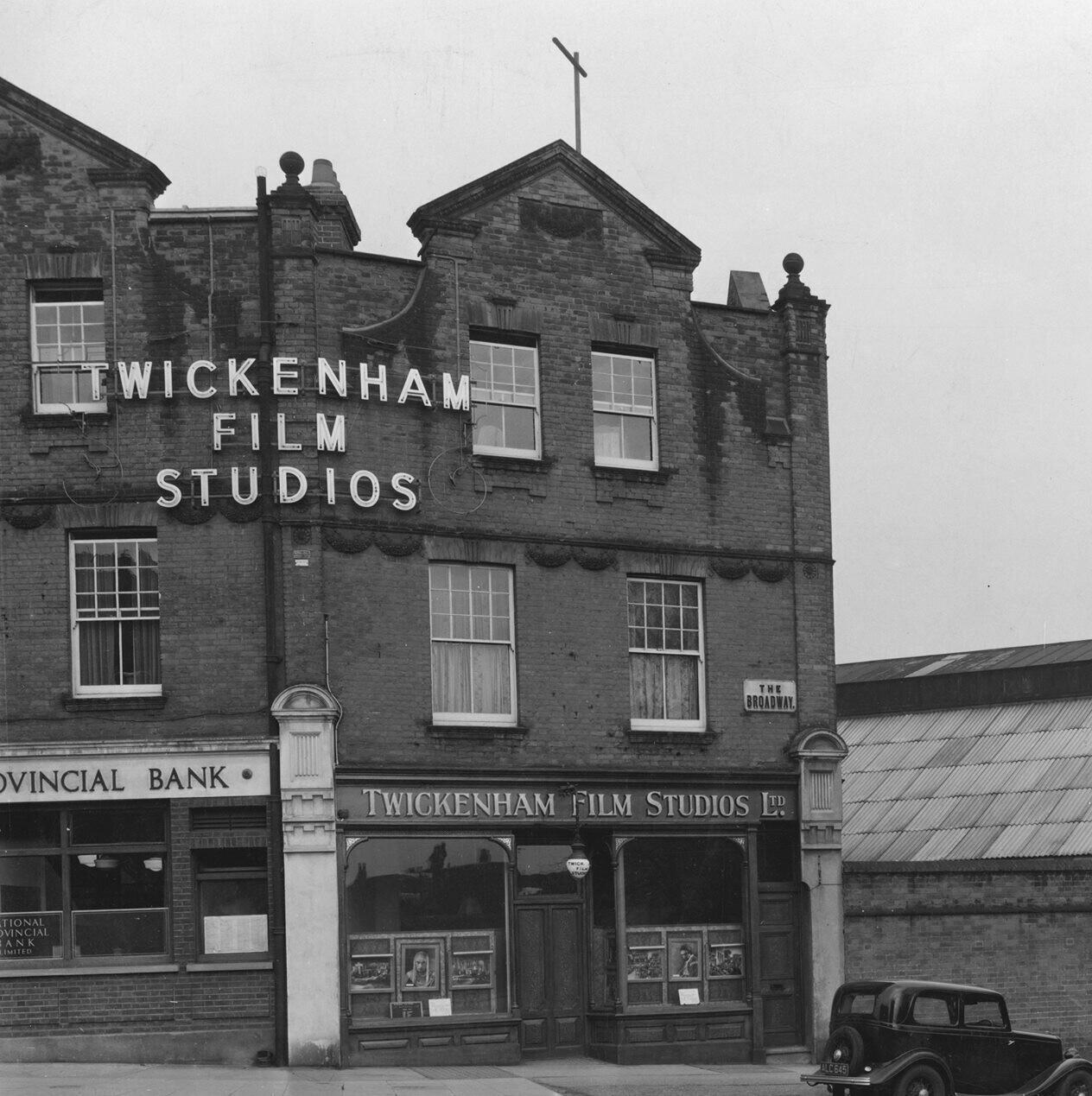 The Beatles also touched on "She's A Woman" on January 10th, 1969 at Twickenham Film Studios while rehearsing for what became their "Let It Be" album and film. This version, of course, never saw an official release.

As for the Hollywood Bowl recordings detailed above, George Martin and engineer Geoff Emerick were given the master tapes of all of the Beatles' Hollywood Bowl shows on January 18th, 1977 to finally prepare a belated live Beatles album entitled "The Beatles At The Hollywood Bowl," the project being completed by January 23rd, 1977 and released later that year. The August 30th, 1965 performance of "She's A Woman" was included on the album as the second track.
There apparently was another stereo mix of the song made some time around 1981 since it has surfaced on the British "Beatles EPs Collection" in 1981 and its counterpart on compact disc in 1991. The differences here were a punchier vocal delivery and, interestingly, a count-in by Paul which only was heard on the master tape before this time.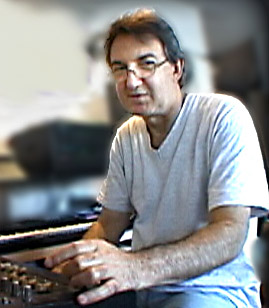 During the August and September 1980 recording sessions for John's classic album "Double Fantasy," jammed versions of the song surfaced. Guitarist Hugh McCracken recalls: "I remember I started playing a little bit of 'She's A Woman' and John started to sing it. On the guitar it sits well in the key of E, but that wasn't the key the song was originally recorded in by The Beatles. He said, 'What f**king key are you doing it in?' He sang a little bit of it, but said it was too high a key to sing and we stopped."

However, according to a personal log kept by keyboardist George Small, when a camera crew came in to film some of the recording sessions on August 18th, 1980, "She's A Woman" was one of the songs that were captured on film. Sadly, the evidence of this is gone forever because of John himself. Assistant engineer Jon Smith relates: "John told us that he watched (the footage) and he said he hated the video so he destrayed the tapes. He told us that he pulled the tape out of their shells and flushed them down the toilet." He apparently was unhappy at how he looked with his hair pulled back in a ponytail and he didn't want it used or leaked out in the future.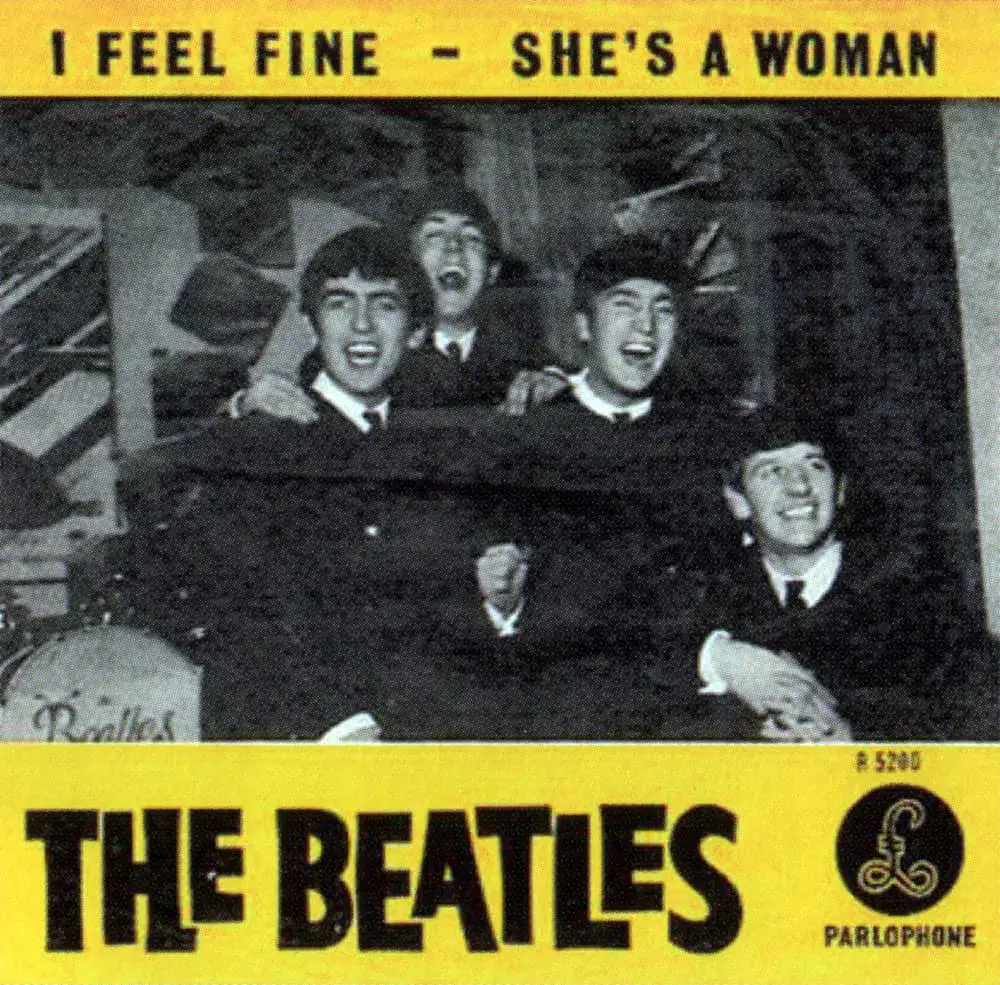 Song Structure and Style
"She's A Woman" was written as a full-blown attempt at mimicking "the coloured sound," as McCartney called it, so it appears as the most blues-like original composition they had done up to this point. The 12-bar blues progressions and chord changes are on full display but with some usual Beatles modifications. All in all, we have a structure of 'verse/ verse/ bridge/ verse/ solo/ bridge/ verse' (or aabacba). Add to this an introduction and a faded conclusion and you have what McCartney called "a real screaming rocker for the live act."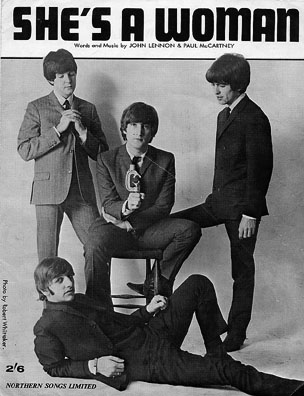 From the quick paced count-in by Paul, we see that the verses are actually 24 measures long instead of the standard 12 bars that are usual for this kind of song. First, though, we hear the eight measure introduction with John's double-tracked guitar stabs on the off-beats played without the band for the first four measures. The last four measures of the introduction brings Paul's grounding bass line and Ringo's drums with sizzling open hi hat (and chocalho) to stabilize the song, which allows the listener to get his bearings as to where the down-beat actually is.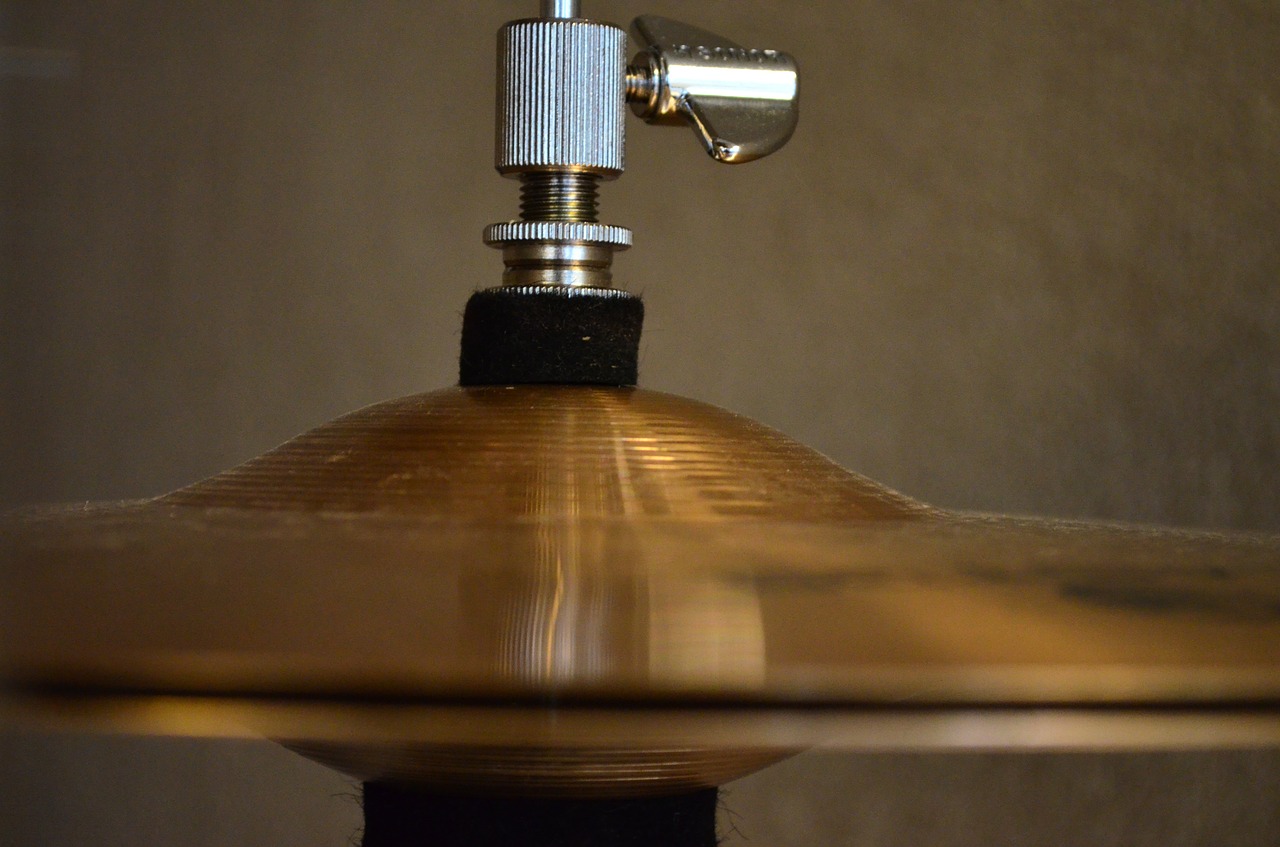 The first 24 measure verse begins as Ringo closes his hi hat and Paul begins his vocals simultaneously on the down-beat. Paul's melody line starts out with the hook-phrase that is repeated four times within the verse, beginning with a near-octave jump to the higher reaches of his vocal register. The chord structure consists of a four-chord pattern heard in a lot of blues and R&B music up to that point, but ends with a segueing chord to link with another verse.
The second verse is identical structurally to the first but with different lyrics and the entrance of McCartney's overdubbed piano. The piano work cleverly repeats the vocal hook-phrase in the gaps between Paul's vocal lines. One subtle change in this second verse is that the segueing chord is dropped since the bridge, which occurs next, begins with a distinctive new chord.

This quick four-measure bridge deviates from the usual blues format and creates a bit more tension through some changes in the musical arrangement. For instance, Ringo returns to his sizzling open hi hat and Paul's vocals are double-tracked, the only place in the song where they are.
As a repeat of the first verse begins, Ringo immediately closes his hi-hat again and Paul begins to take liberties singing his melody line, which is very uncharacteristic for him up to this point in The Beatles career. John begins to show some fatigue on his guitar chops, first evident in the fourth measure where he practically misses the first chop entirely. For the ninth measure he forgot to change chords, and the twenty-third measure contains what sounds like a muffled miss-hit of the chord.
After the segue chord and "whoo" from Paul at the end of this verse, the solo section begins. This is the first time an actual 12-bar blues pattern actually appears in the song. The guitar solo is double-tracked and perfectly performed. The only noticeable flaw is Lennon accidentally playing the segue chord at the end of the solo which wasn't needed because we were immediately going into another bridge, not a verse.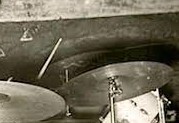 After the second bridge, identical to the first, they repeat the first verse a third time with Paul ad-libbing his vocal melody line even more. Without a need to use the segue chord, they enter straight into the conclusion of the song, which takes the same 12-bar-blues form that was used in the solo. Ringo rides the bell of his cymbal for the first time in the song as Paul belts out "she's a woman" a few times during the fade out. The song disappears just as the three minute mark appears, allowing it to be within the suitable time frame for radio airplay in the '60s.
Regarding Paul's vocal work on the song, many fans didn't like it. "It first it wasn't so well received," McCartney said in 1965. "A lot of people thought that I was just singing too high and that I'd picked the wrong key. It sounded as though I was screeching, but it was on purpose, it wasn't a mistake."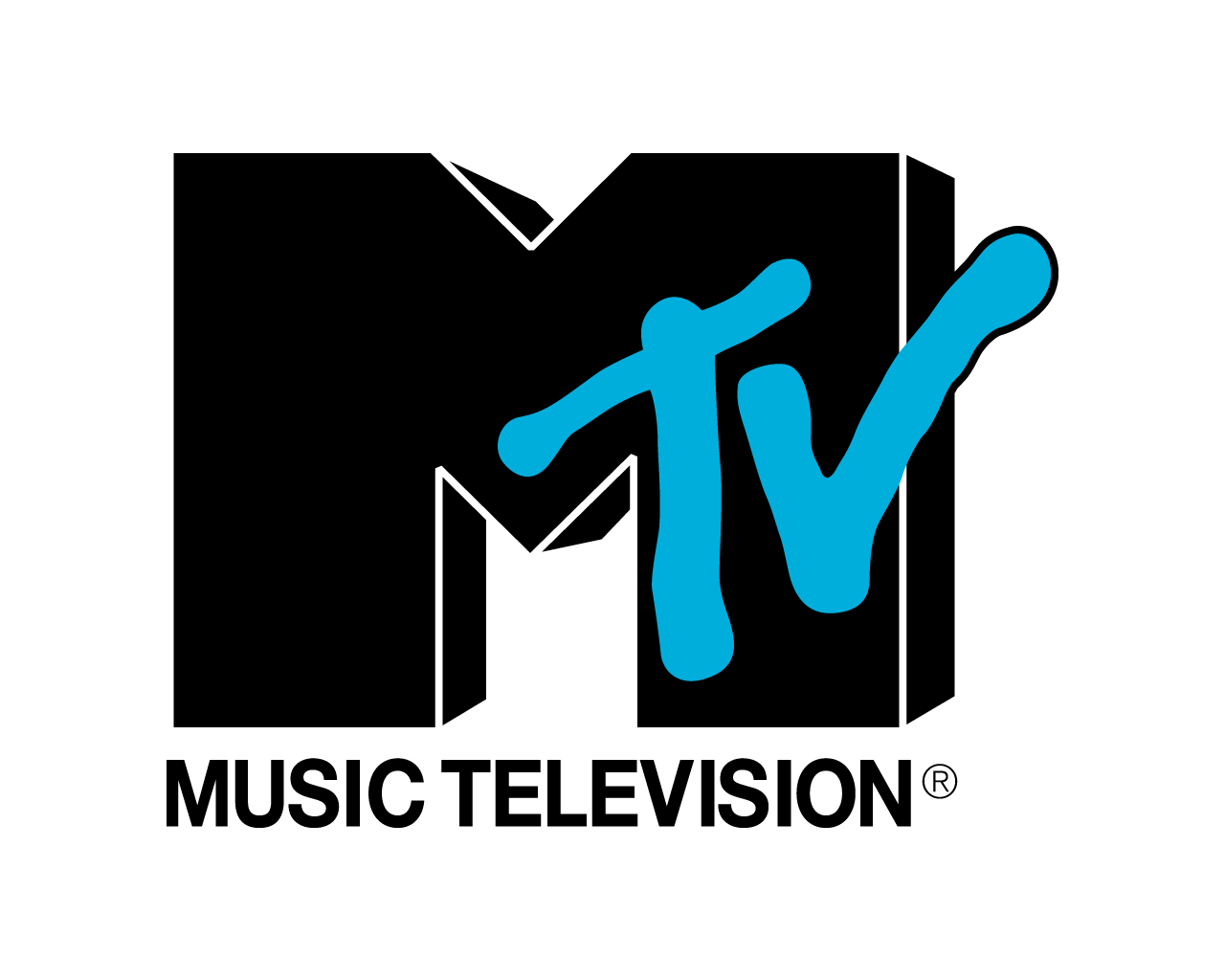 His vocals may have been at the top of his register and at the point of cracking, but that was a purposeful attempt at emulating his hero Little Richard, which in effect pushed the tension of the song to an exciting place. Although it was nice to hear McCartney resurrect the song in his "MTV Unplugged" performance in 1991, his lowering the key to accommodate a maturing singer reduced the song to a mellow groove.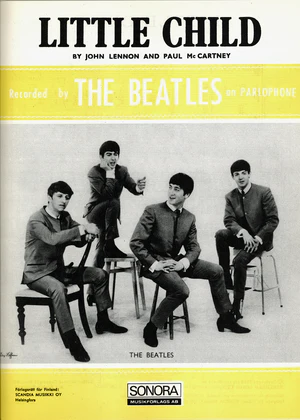 "Incidentally, Paul plays piano for the first time on 'She's A Woman'," Lennon proudly proclaimed in late 1964. Although McCartney had graced the keyboards before this time (see "Little Child" and "Any Time At All"), he played with impressive rhythmic fluidity for a song he had just written that day.
George's double-tracked guitar solo (if it was indeed him) was highly crafted and beautifully executed. Also, Paul's flowing bass work drove the song nicely from start to finish. Paul was definitely on top of his game for "She's A Woman."
Although John's rhythm guitar chops were awkward for him to master, he ended up getting through them in a masterly way, albeit with a few acceptable flaws. It emerges as the most outstanding instrumental ingredient of the track, especially with the layers of reverb on the American release.
After Ringo got fully acquainted with the framework of the song, he delivered a perfect driving backbeat that accentuated a heavy two- and four-beat on the snare, which was also played throughout by John on guitar. While the drums were somewhat low in the mix, the added chocalho shaking brought the high percussive end up and gave the song a somewhat Cuban feel.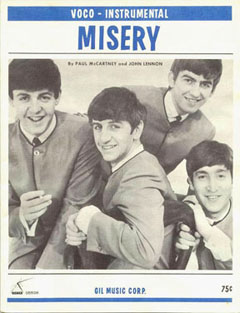 Lennon's quote about the song having "rubbishy lyrics" is actually a valid claim. The biggest evidence is the atrocious rhyme contained in the often repeated phrase "my love don't give me presents / I know that she's no peasant." And, after The Beatles first drug reference "turns me on" we hear the tired rhyme of "lonely" and "only," which was already used last year in "Misery" and the following year in "You're Going To Lose That Girl." Could the embarrassment of these lyrics be the reason McCartney almost never includes the song in his tours?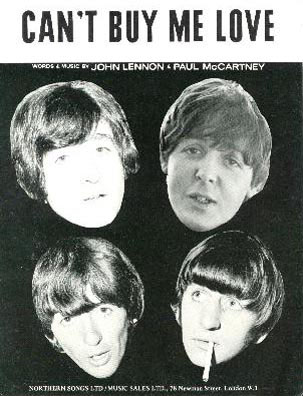 At any rate, these quickly written lyrics depict his trust of "a woman rather than a girl," as he said in interview. He knows that she is remaining loyal to him no matter what other people tell him. "People tell me that she's only fooling; I know she isn't," he assures. Apparently She doesn't want presents either, saying "she is happy just to hear me say that I will never leave her," which recalls the sentiments of "Can't Buy Me Love." Adding to this the fact that "she don't give boys the eye" and "she hates to see" him cry, it sounds like he's got himself a real winner with this "woman."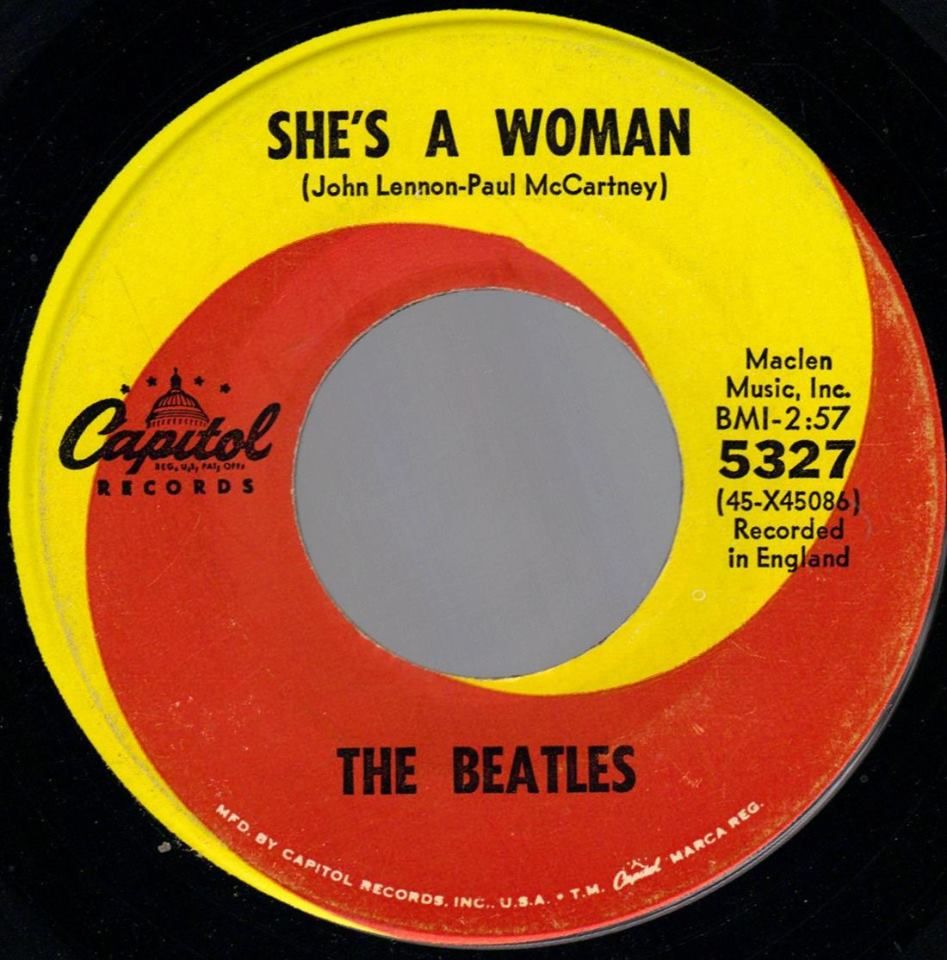 American Releases
In 1964, Capitol habitually chose b-sides that they felt would be more suitable to the American market, instead of those that appeared on British Beatles singles (see "I Want To Hold Your Hand" and "A Hard Day's Night"). They broke that habit for their last single release of the year and never did it again. "She's A Woman" was released on November 23rd, 1964 (four days before Britain) as the b-side of the #1 American hit "I Feel Fine." In fact, "She's A Woman" was their most successful b-side yet, peaking at #4 on the Billboard Hot 100 in early 1965. This remained their highest charting b-side until 1969's double-sided #1 single that paired "Something" with "Come Together."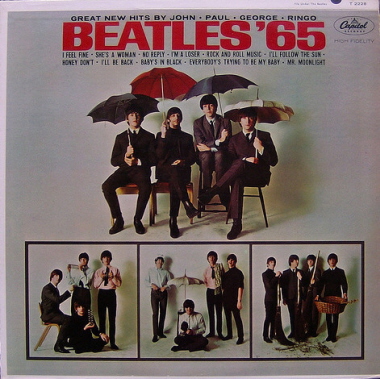 December 15th, 1964 saw the release of the Capitol album "Beatles '65," which also featured "She's A Woman." Since Capitol only received the mono mix of the song from EMI, the stereo version of the album contained the "duophonic" stereo mix they created which, with the added reverb, sounded almost unlistenable. The album's position at #1 on the Billboard album chart for nine weeks shows that it didn't matter. This album then appeared as an individual compact disc on January 21st, 2014, both the mono and stereo versions of the album contained on a single CD.

Sometime in 1967, Capitol released Beatles music on a brand new but short-lived format called "Playtapes." These tape cartidges did not have the capability to include entire albums, so a truncated four-song version of "Beatles '65" was released in this portable format, "She's A Woman" being one of these songs. These "Playtapes" are highly collectable today.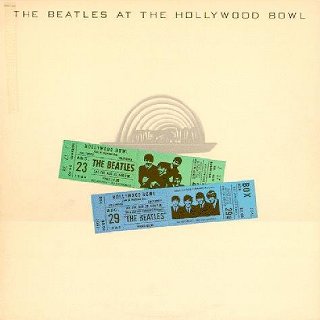 Somehow, the song was overlooked for all of the double-album compilations of the '70s, but the live version of the song that was recorded at the Hollywood Bowl on August 30th, 1965 was finally released by Capitol on May 4th, 1977. "The Beatles At The Hollywood Bowl" peaked at #2 on the Billboard album chart. This album was then remastered and re-released on September 9th, 2016 under the name "Live At The Hollywood Bowl."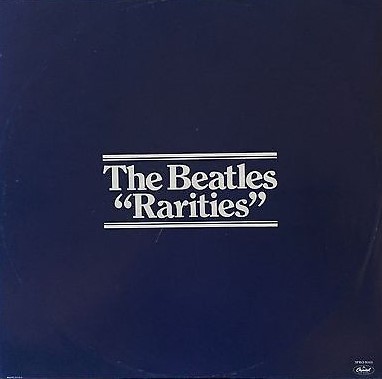 Because of EMI's decision to release a box set that included all of the British Beatles albums as well as an additional album entitled "Rarities" that included songs that did not appear on any British Beatles album, Capitol had initially decided to release this album in America. 2,000 promotional copies of this album were manufactured (#SPRO-8969) and then another unlimited number of advance copies (ESN-SN-12009) were printed in the fall of 1979. "She's A Woman" was included on this proposed album which was decided to be abondoned due to the fact that this and most of the songs contained therein were available on other Beatles albums in the US at the time. These promotional albums are very collectible today.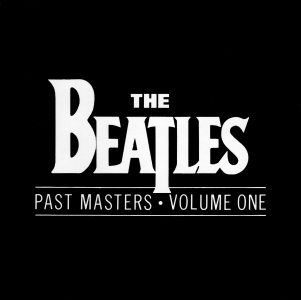 When the compact disc era arrived, "Past Masters, Volume One" was released to compile together all of the British singles and EP tracks that weren't on any British albums. The true stereo version of "She's A Woman," without the extra layers of reverb, was commercially premiered in the US on this CD, which was released on March 7th, 1988. This album was then packaged together with its companion "Past Masters, Volume Two" to form a vinyl double-album, which was released on October 24th, 1988. The remastered version of this double-album came out on September 9th, 2009 on CD and November 12th, 2012 on vinyl.

On June 30th, 1992, the box set "Compact Disc EP Collection" was released in America, this featuring a bonus disc including the above mentioned new stereo mix of "She's A Woman" with a never-before-heard "count in" from Paul.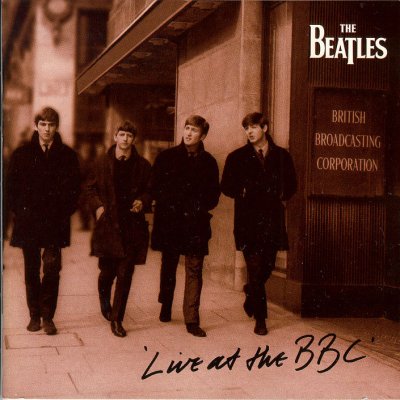 On December 6th, 1994, Apple released the double-disc "Live At The BBC," which featured a special recording of the song The Beatles made for the BBC radio show "Top Gear" on November 17th, 1964 that was broadcast on November 26th of that year. On November 11th, 2013, this album was remastered, re-packaged and re-released.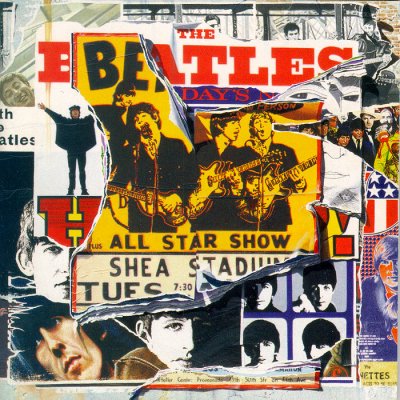 The second release of the Anthology series, namely "Anthology 2," was released on March 19th, 1996. It contained a live version of "She's A Woman" that was recorded on June 30th, 1966 at the Nippon Budokan Hall in Tokyo, Japan. A lot of Beatles fans were anxious to own this special compilation set, evidenced by it debuting in the #1 slot of the Billboard albums chart.
To try to satisfy the demand to hear the early Beatles music in stereo, Capitol released "The Capitol Albums, Vol. 1" on November 15th, 2004. This box set contained the full "Beatles '65" album in both stereo and mono, which included "She's A Woman" in all its "reverbed" glory.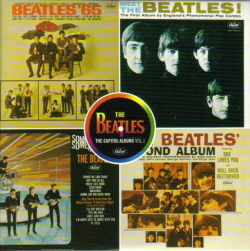 Just prior to the release of the above box set, a promotional CD sampler was sent out to radio stations that included both the stereo and mono mixes of "She's A Woman." This is a rare find today.

On September 9th, 2009, the box set "The Beatles In Mono" was released featuring the entire Beatles mono catalog remastered from the original mono mixes. "She's A Woman" is heard here on the disc "Mono Masters."
Not to be forgotten is Paul McCartney's "Unplugged (The Official Bootleg)" album, which features his lowered-key version of "She's A Woman" as performed on MTV Unplugged on January 25th, 1991.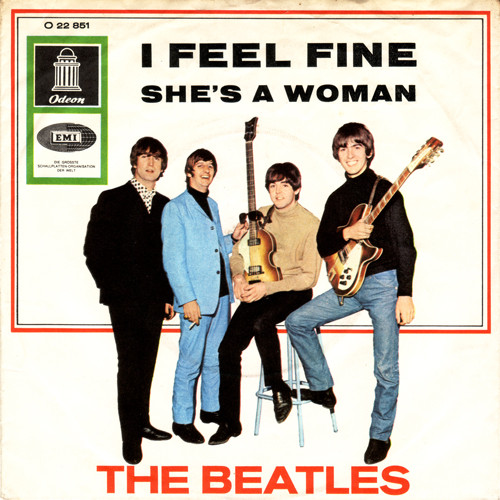 Live Performances
Paul explained his intention for writing the song, saying "We needed a real screaming rocker for the live act. It was always good, if you were stuck for something to close with, or there was a dull moment."
As was the case with both sides of any new single, they put "She's A Woman" to good use in their live shows as well as television and radio programs. Their premier of the song was a lip-synced performance on the British TV show "Lucky Stars Special," which was a renamed version of "Thank Your Lucky Stars" in honor of The Beatles being on the show. This performance was taped on November 14th, 1964 and broadcast on November 21st, 1964, which was six days before the record was released in Britain.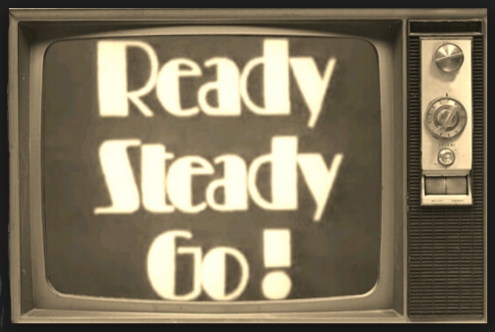 On November 16th, 1964 they also lip-synced the song for the TV show "Top Of The Pops," which was first broadcast on December 3rd and then repeated on December 10th of that year. Then came the TV show "Ready, Steady, Go!", The Beatles lip-syncing a rendition of the song before a dancing audience on November 23rd, 1964 for a November 27th broadcast, which was the actual day the record was released in the UK.
The Beatles rounded off 1964 with their "Another Beatles Christmas Show" in London, which featured "She's A Woman" in their set list. This show ran for 20 nights, 2 shows each night, from December 24th, 1964 through January 16th, 1965.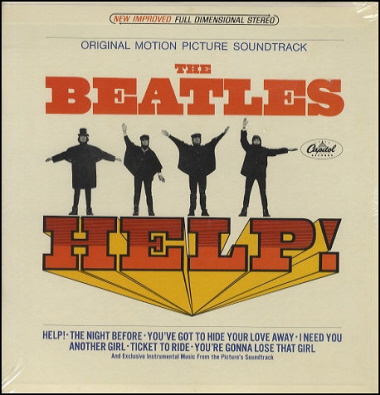 While the early months of 1965 was taken up with recording songs for and filming scenes for their second motion picture "Help!," they did appear at the "New Musical Express 1964-1965 Annual Poll-winners' All-Star Concert" with "She's A Woman" as one of the five songs in their brief set list.
June 20th was the first date of a short European tour which began in Paris, France and extended through Italy and Spain before ending on July 3rd, 1965. "She's A Woman" was the second song in their set list during this tour, which was filmed and recorded on the first date (June 20th) for television and radio broadcast in France.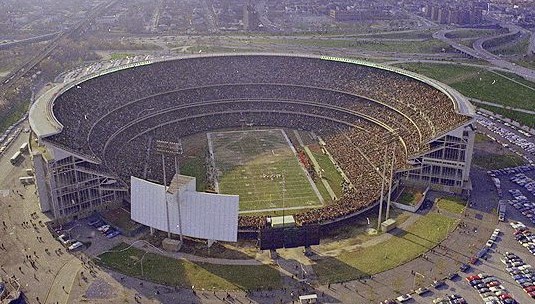 The Beatles 1965 American tour began with the momentous Shea Stadium concert in New York City on August 15th and ended on August 31st at the Cow Palace in San Francisco. The set list still featured "She's A Woman" as their second song, although it was omitted from the filmed Shea Stadium TV program. It was captured on tape during their August 30th performance at the Hollywood Bowl, which eventually made it onto the 1977 "The Beatles At The Hollywood Bowl" album.
The Beatles also finished off 1965 performing "She's A Woman" during their last British tour, which spanned from December 3rd in Glasgow to December 12th in Cardiff.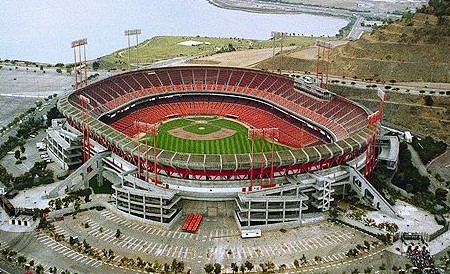 The brief international tour of 1966 also featured the song in the number two spot of their set list. The tour extended from Munich, West Germany on June 24th to their infamous appearance in The Philippines on July 4th. This was quickly followed by their last American tour, which started in Chicago on August 12th, included a return to Shea Stadium in New York on August 23rd, and finished up at Candlestick Park in San Francisco, California (their last concert until the rooftop of Apple Records in January of 1969). This set of shows also included "She's A Woman" as the second song.
Not to be forgotten are Paul McCartney's post-Beatles concert performances. While he didn't habitually feature the song, he premiered it during his "MTV Unplugged" performance on January 25th, 1991. It also made it onto the "Unplugged (The Official Bootleg)" album of this performance. In promotion of this album, Paul and his band staged six "secret" shows in 1991 that featured the song. These shows were in Spain, Italy, England and Denmark. His "2004 Summer Tour," which included his famous show in Russia, also included "She's A Woman," although this song was not contained on his "Paul McCartney In Red Square" DVD. This tour ran from May 25th (Gijon, Spain) to June 26th (Glastonbury, England) of that year.
Conclusion
Many have noticed the strictly arranged orchestration of "She's A Woman"; from the well-defined syncopated guitar chops that never deviate from their path, to the drum pattern that switches from the hi hat sizzle to the subdued backdrop of the verses as if someone spliced the tape, to the pre-planned guitar solo that shows no signs of ad-libbing.
What is especially interesting about this is that it was all learned, rehearsed and executed in one simple three-and-a-half hour recording session. With Paul McCartney taking the lead, he made sure his creation was performed particularly to his liking. What resulted was a sound that The Beatles had never attempted before; it almost didn't sound like The Beatles at all. This chameleon-like ability was to emerge with ever greater force as their career progressed, but "She's A Woman" showed early on how The Beatles could change their stripes at a moment's notice.


Song Summary
"She's A Woman"
Written by: John Lennon / Paul McCartney
Instrumentation (most likely):
Paul McCartney - Lead Vocals, Bass Guitar (1963 Hofner 500/1), Piano (1905 Steinway Vertegrand upright)
John Lennon - Rhythm Guitar (1964 Rickenbacker 325)
George Harrison - Lead Guitar (1962 Gretsch 6122 Country Genteman)
Ringo Starr - Drums (1964 Ludwig Super Classic Black Oyster Pearl), Chocalho
Written and compiled by Dave Rybaczewski
IF YOU WOULD LIKE TO MAKE A DONATION TO KEEP THIS WEBSITE UP AND RUNNING, PLEASE CLICK BELOW!
Sign Up Below for our MONTHLY BEATLES TRIVIA QUIZ!