Search by Keyword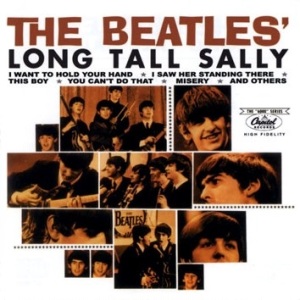 "LONG TALL SALLY"
(Enotris Johnson – Robert Blackwell – Richard Penniman)
Most music lovers around the world will proudly list the musical artists that they were fortunate enough to have seen in concert. To be able to boast that you have actually witnessed The Beatles live in concert is something beyond the usual bragging rights. To have seen them during their relatively short concert life is more of a life-altering experience than the vast majority of Beatles' fans today could only dream of experiencing. If you've been lucky enough to see The Beatles live, you'll probably spend the rest of your life relating the event to those who come to know of your fortune.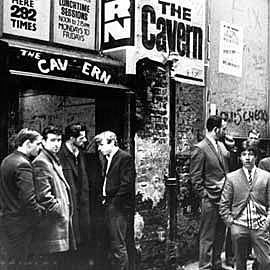 And if you have seen them in concert, no matter if it's been in America, Britain, Germany or anywhere else, most likely you've heard them perform the song "Long Tall Sally." This is because the song has the longest time-span of any song The Beatles have performed live. It was in the repertoire of The Quarrymen (the first incarnation of The Beatles) back in 1957, it was performed by the group during their lunchtime sets at the Cavern Club in Liverpool, it graced the long nights of all of their Hamburg, Germany visits, it was performed in America in 1964, and still was performed during their last live appearances in 1966.
"Long Tall Sally" was even an ingredient of the first meeting of John Lennon and Paul McCartney on July 6th, 1957. This was one of the songs that Paul displayed his knowledge of to John, singing and playing the song on guitar to impress him. And as for American audiences, The Beatles premiered the song at their first US concert on February 11, 1964 at the Washington Coliseum as well as performing it at their last ever concert appearance at Candlestick Park, San Francisco, California on August 29th, 1966.
These statistics show not only that "Long Tall Sally" had the longest legacy of all the songs in The Beatles' catalog, but that the song held an affectionate place in the hearts of The Beatles all of those years. For them, no doubt, the song encapsulated early rock 'n' roll music, which was the reason The Beatles became musicians in the first place.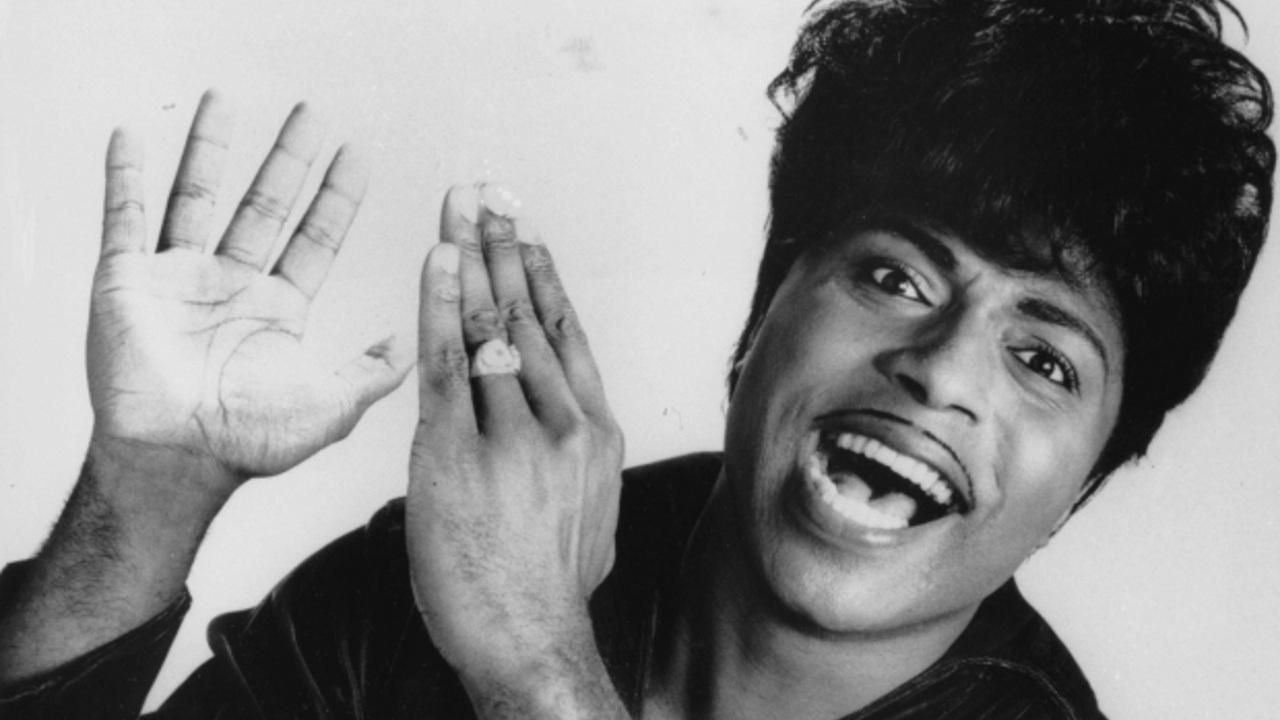 Songwriting History
Little Richard (real name Richard Penniman) has a history and reputation that proceeds itself. He has become known as one of the proponents of the transition from 'Rhythm and Blues' to 'Rock 'n' Roll' in the mid '50s. Known primarily as a wild man behind the piano, his singing and songwriting achievements have billed him by some (most notably himself) as the true "king of rock and roll."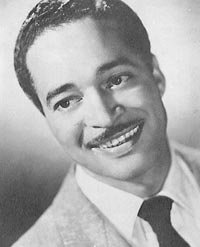 Born December 5th, 1932, Richard was raised as a Baptist in a very religious family, singing gospel music with his family at various churches around his home town of Macon, Georgia. He wanted to become a preacher, although it was because of his love for gospel music that he began his musical career.
He signed with RCA Records in 1951 and then Peacock Records in 1953, although he hadn't dented the charts through these years. In 1955 he sent a demo to Specialty Records who decided to purchase his contract from Peacock Records and put him in contact with their A&R man Robert Blackwell.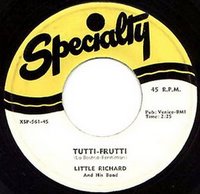 Robert Blackwell, born May 23, 1922 in Seattle, Washington, led a jazz group in the '40s that featured Ray Charles and Quincy Jones. He later took the job at Specialty Records as an arranger and producer and eventually became head of A&R for the label. He produced the first Little Richard single "Tutti Frutti" in 1955, which became a huge national smash hit (#2 on the R&B chart and #17 on the Billboard pop chart).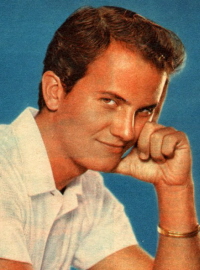 To Robert Blackwell and Little Richard's dismay, the song "Tutti Frutti" was covered by pop crooner Pat Boone who took the song higher on the Billboard pop chart (#12) than the original version. They then decided that their next single would have faster-paced lyrics that Pat Boone couldn't replicate. Around this time, popular disc jockey Honey Chile introduced Robert Blackwell to a young girl who had the intention of writing a song for Little Richard to record to raise money for an operation needed by her Aunt Mary. The "song" was actually a piece of paper which read: "Saw Uncle John with Long Tall Sally, they saw Aunt Mary coming so they ducked back in the alley."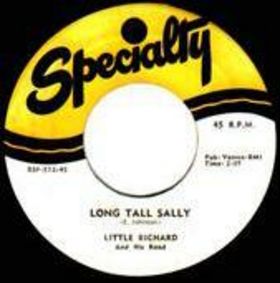 Not wanting to upset this influential DJ, Robert Blackwell took the song to Little Richard. They decided, after experimenting with the lyrics with co-composer Enotris Johnson, that the phrasing could be sung rather quickly which would suit their purposes. Between Robert Blackwell and Little Richard, they finished writing the song and recorded it for the artist's follow-up single to "Tutti Frutti." Although the working titles used for the song included "The Thing" and "Bald Headed Sally," they went with "Long Tall Sally" as the title and it became Little Richard's biggest hit to date, scoring a #6 hit on the Billboard pop chart (#1 on the R&B chart and #3 in Britain).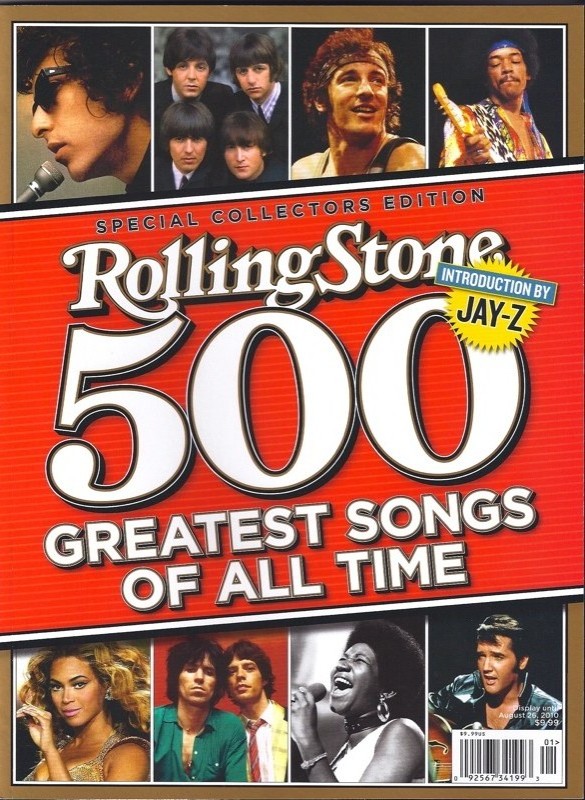 Even though this was only his second charted single in the US, this song's popularity was such that even the record's b-side, "Slippin' And Slidin' (Peepin' And Hidin')," charted on the Billboard Top 40 at #33. Their original intention for "Long Tall Sally," however, backfired as Pat Boone quickly released his version of the same song which peaked at #8 on the Billboard pop chart, Little Richard having the bigger hit this time around. As sung by Little Richard, this song was listed as #55 in Rolling Stone magazine's list of "The 500 Greatest Songs Of All Time," as published in 2007.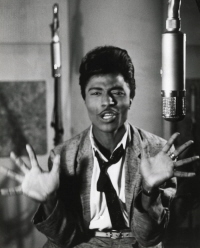 Little Richard's career continued to go strong in the middle-to-late '50s, scoring seven more pop hits through 1958, including "Lucille," "Jenny Jenny," "Keep A Knockin'" and "Good Golly, Miss Molly." "Long Tall Sally," however, was the best selling single for both Little Richard and Specialty Records. His flamboyant stage antics, which continued to evoke blatant sexuality, eventually wore on his conscience and he decided to become a "born again Christian" and fulfill his earlier desire to become a minister.
He did straddle the fence somewhat in the early '60s and continued to record for Specialty Records as well as tour. His appearances took him to Britain during 1962 and 1963 in which he happened to be on the bill with a new British group called The Beatles. Brian Epstein arranged for Little Richard to headline a 12-act, five-and-a half-hour show at the Tower Ballroom, New Brighton, on October 12, 1962.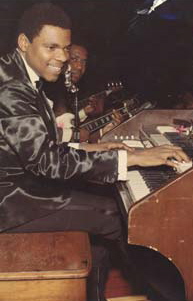 As the Beatles were able to mingle with him and his band backstage, they couldn't help but notice his spiritual demeanor and Bible reading, which were quite different from the wild, flamboyant personality they imagined. Nonetheless, they proudly posed for pictures with the icon (see above), as well as making friends with a young member of Little Richard's band, organist Billy Preston, who would play quite a noteworthy role in The Beatles' later years.
Little Richard recorded gospel music for a time and continued to record and perform well into his later years. Although his chart success was limited to just over two-and-a-half years, the impact was such that many major performers since, including Wilson Pickett, Mick Jagger, Bob Seger, John Fogerty, David Bowie and The Beatles, cite Little Richard as a first major influence on their musical career. Jimi Hendrix, who played with Little Richard during 1964-65, was quoted as saying, "I want to do with my guitar what Little Richard does with his voice."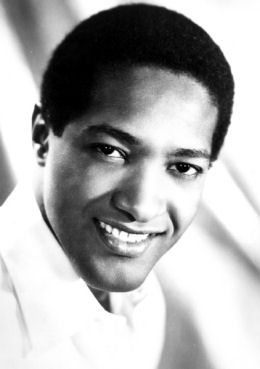 Robert Blackwell continued as a songwriter for Little Richard (including "Rip It Up" and "Good Golly, Miss Molly") as well as producer (including Sam Cooke's "You Send Me"). He continued his relationship with Little Richard after leaving Specialty Records in 1957, producing his gospel releases on Mercury Records for whom he became the west coast A&R director. He even became Little Richard's manager and continued that relationship well into the '70s. Robert Blackwell unfortunately died from pneumonia at his home in Whittier, California in 1985. Little Richard himself passed away at the age of 87 on May 9th, 2020, from a cause related to bone cancer.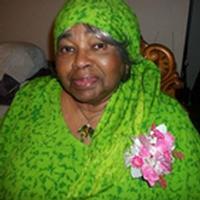 As for co-composer Enotris O. Johnson, she was born on October 3rd, 1935 and was responsible for contributing lyrics to "Long Tall Sally" as well as Little Richard's hit "Jenny Jenny" and a dozen other songs written before 1956. Later that year she married Rev. Willie J. Johnson and put her songwriting career on hold for married life, supporting her husband's ministry. She affectionately referred to her songwriting accomplishments as an "undercover operation," but later in life spoke of her accomplishments openly. She died on August 2nd, 2015 in Bogalusa, Louisinia, where she live with her husband for many years. Interestingly, the original label on Little Richard's hit rendition of the song on Specialty Records lists Enotris Johnson's name as its sole composer, this also being the case with The Kinks' hit rendition in 1964. The Beatles' releases listed Enotris Johnson first, followed by Penniman (Little Richard) and Robert Blackwell on most labels worldwide.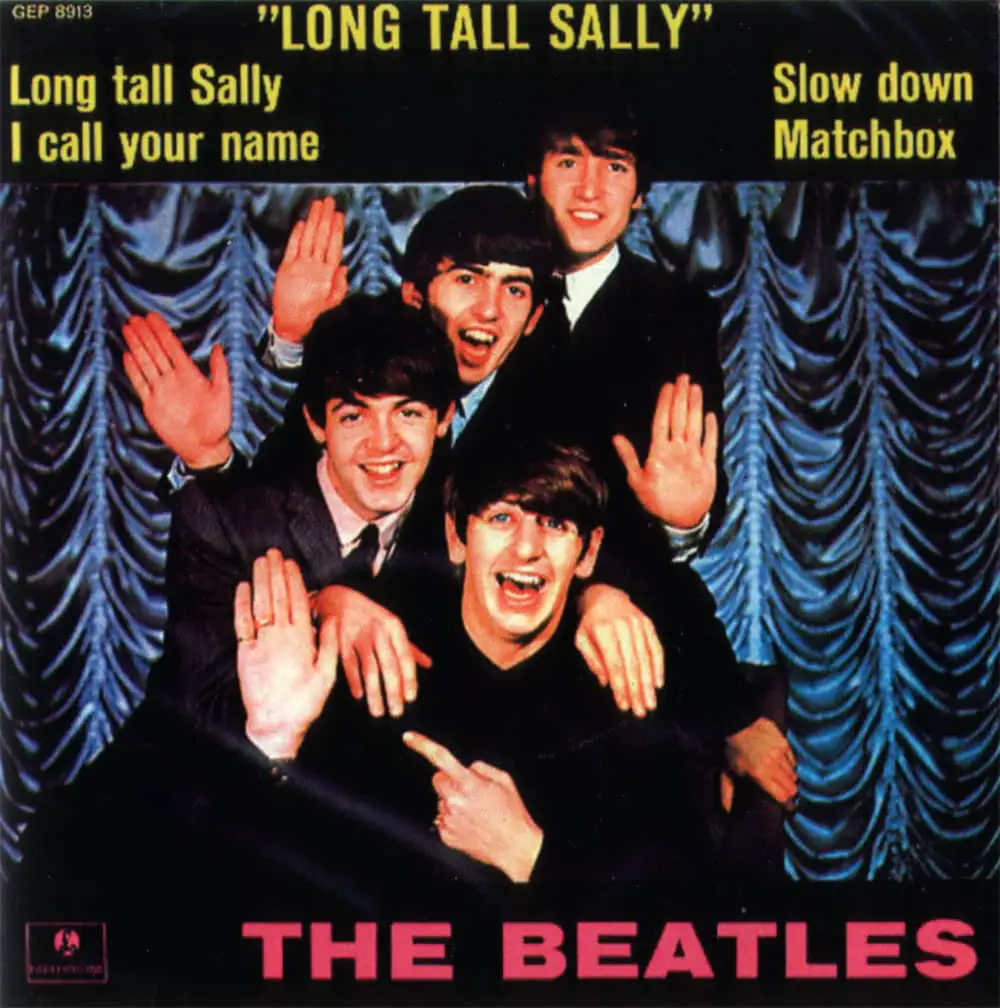 Recording History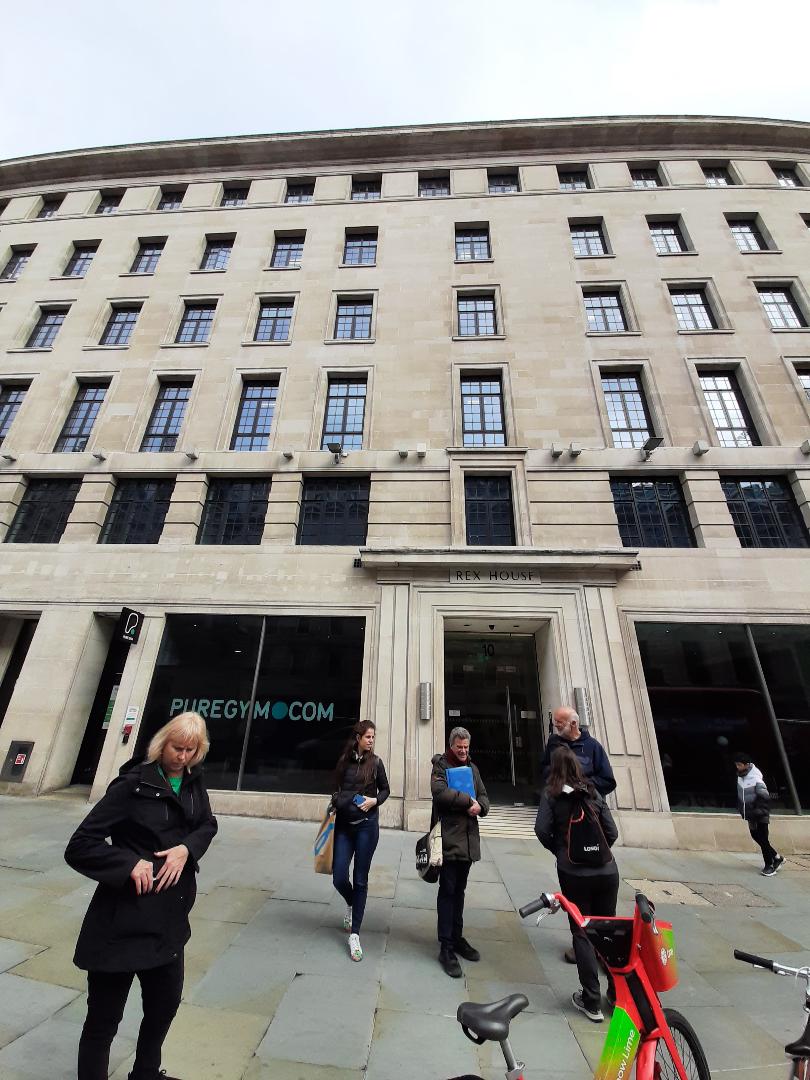 Since "Long Tall Sally" was a favorite in The Beatles' set lists for some time, it was an obvious choice for them to bring into BBC studios for recording sessions in 1963 for British radio broadcasts. The first recording session was on April 1st, which occurred in Studio One of BBC Piccadilly Studios in London between 6:30 and 10:30 pm for the radio show "Side By Side," which aired on May 13th between 5 and 5:29 pm. This was followed by a May 21st recording session at The Playhouse Theatre in London between 5:30 and 6:30 pm for the popular show"Saturday Club," which was produced by Jimmy Grant and Bernie Andrews and broadcast on May 25th between 10 am and 12 noon. The third recording session of the song took place on July 16th at BBC Paris Studio in London between 6 and 8:30 pm for the ninth edition of their series "Pop Go The Beatles," which was produced by Terry Henebery and broadcast on August 13th between 5 and 5:29 pm. It was then recorded on July 30th at The Playhouse Theatre in London between 2:30 and 4:30 pm for another edition of "Saturday Club," which was produced by Jimmy Grant and Bernie Andrews and broadcast on August 24th between 10 am and 12 noon.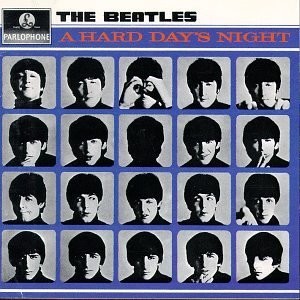 After having recorded the song for BBC radio four times and having closed their February 1964 American concerts with it, The Beatles finally felt it time to record "Long Tall Sally" properly in EMI studios for record release. Being that they recorded the song during the EMI sessions for their first motion picture "A Hard Day's Night," it can be assumed that they intended it to be included in the film, no doubt to close the performance segment at the end of the movie. Even though this intention didn't come to fruition, The Beatles finally came away with a proper professional recording of a song that had a long history for the group.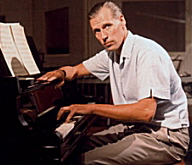 March 1, 1964, was the last day of recording for the songs to be used in their as yet untitled first movie, after which they were to start shooting the film. They entered EMI Studio Two for their three-and-a-half hour session (10 am to 1:30 pm) and started with the self-penned "I'm Happy Just To Dance With You," starting and finishing it by approximately 11:30 am. That's when they performed their one and only take of the rocker "Long Tall Sally" featuring George Martin on piano. Only one take was necessary since perfection was achieved on the first try, guitar solos and all without any need of overdubs. By approximately noon, the song was completed as they went on to fully record another movie soundtrack contender, the self-penned "I Call Your Name."

Although many claim that John plays the first solo and George plays the second on this recording, careful study of the stereo mix reveals that, at least in this case, a single rhythm guitar is panned to the right channel and stays there throughout the entire song while both solos of the song are heard, with the same guitar tone, panned to the left channel. The masterful second solo, with its building chords, is seen in live footage as played by George, so it can easily be assumed that this studio recording features two lead guitar solos both played by George.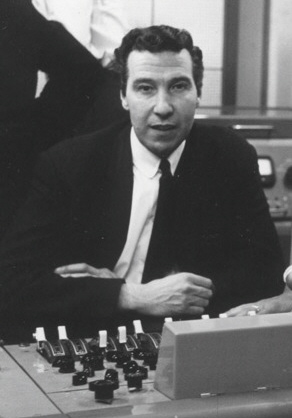 March 10th, 1964 was the date George Martin and engineer Norman Smith created both a stereo and mono mix of "Long Tall Sally." Since it was decided very quickly that the song would not be included in the movie after all, it could therefore be used to fulfill the request from Capitol Records in the US for more songs for their upcoming proposed second album "The Beatles' Second Album." That being the case, both of these mixes were sent directly to Capitol Records in the US for inclusion on this album, which was released quickly thereafter on April 10th, 1964. So quickly, in fact, that they printed the labels without including the time duration of the song. Capitol took to adding a bit of reverb to the stereo mix during the mastering stage to add a little more depth to the recording. However, these mixes were not used in Britain. Being that both "Long Tall Sally" and "I Call Your Name" were not included in the "A Hard Day's Night" movie, they were temporarily shelved in Britain.

The Beatles recorded "Long Tall Sally" again for BBC radio on March 31st, 1964 at The Playhouse Theatre in London between 7 and 10:30 pm for another "Saturday Club" show, which was produced by Jimmy Grant and Bernie Andrews and broadcast on April 4th of that year between 10 am and 12 noon.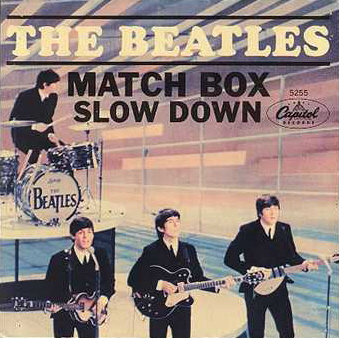 After the shooting of the movie (now titled "A Hard Day's Night") was completed, The Beatles entered EMI Studios on June 1st, 1964 to record songs for the other side of the soundtrack album. Two extra songs surfaced during these sessions as well, namely "Matchbox" and "Slow Down." It was decided to combine all four of these extra songs and release them as an EP in Britain. The song was also performed in Studio Two of EMI on June 3rd, 1964, but only as an audition for Jimmy Nicol on drums, as he was to replace the ailing Ringo for the beginning of their world tour.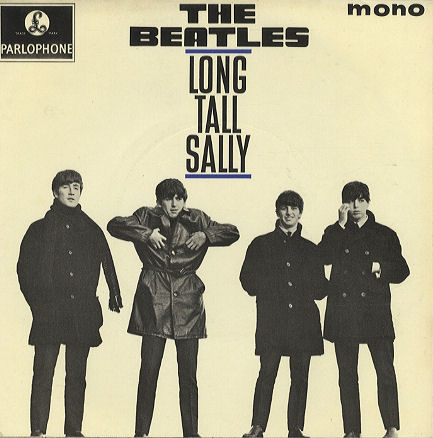 On June 4th, 1964, George Martin, with engineers Norman Smith and Richard Langham, created mono mixes of all four of these songs in preparation for the above mentioned EP release. The previous mono mix of "Long Tall Sally" previously sent to the US was found to be unsatisfactory as the new mix created on this day included a little reverb thrown in for a fuller sound. Since this British "Long Tall Sally" EP would only be released in mono (on June 19th, 1964), no additional stereo mix was made. America was to receive the only stereo mix of the track, not to mention having the song released in the US over two months before Britain.
For some unknown reason, while creating mono and stereo mixes for the British "A Hard Day's Night" album on June 22nd, 1964, George Martin, Norman Smith and engineer Geoff Emerick created an additional stereo mix of "Long Tall Sally." It is possible that consideration was still made for including the song on the British soundtrack album even though it already was released on the EP by that time. This would have made a nice conclusion to the album, which was one song short of the normal 14 songs anyway. They opted instead to keep the album at 13 tracks so as to say that the album contained all original material.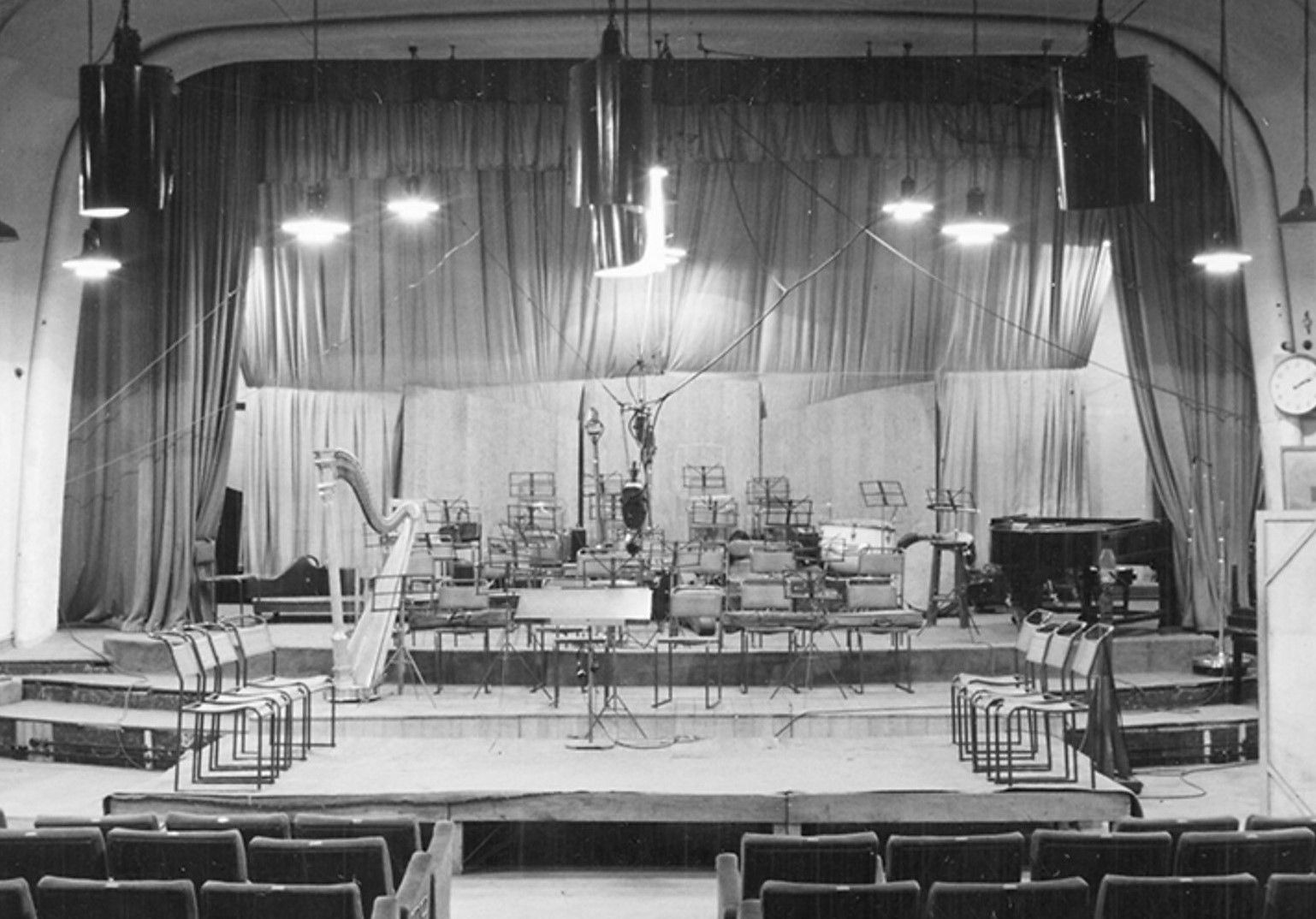 The Beatles recorded "Long Tall Sally" twice more for BBC radio in 1964, the first occurring on July 14th in Studios B7/S2 of Broadcasting House in London between 7 and 11 pm for the show "Top Gear," which was produced by Bernie Andrews and broadcast on July 16th between 10 and 11:55 pm. Their last BBC recording of the song was on July 17th at BBC Paris Studio in London between 2:15 and 6:15 pm for the fourth edition of their radio show "From Us To You," which was produced by Bryant Marriott and broadcast on August 3rd between 10 am and 12 noon.

Since Capitol Records had the intention of releasing a live album by Christmas of 1964, they arranged to record The Beatles' Hollywood Bowl performance on August 23, 1964. The entire show was captured onto a three-track recording machine, produced by Capitol's vice president Voyle Gilmore and George Martin and engineered by Hugh Davies, including their final number "Long Tall Sally." This recording was deemed unsuitable for release in 1964 because of "the technical quality of the tapes," as the press stated at the time, although the master tapes were given to George Martin and engineer Geoff Emerick on January 18th, 1977 in preparation for the album "The Beatles At The Hollywood Bowl," which was released later that year. Their work at AIR London Studios was complete on January 23rd, 1977, this performance of "Long Tall Sally" finding its place as the closing track on that album.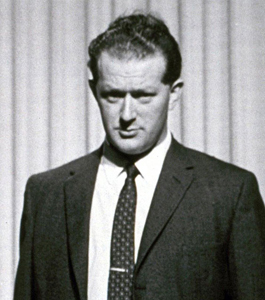 Interestingly, their final live performance on August 29th, 1966 at Candlestick Park concluded with "Long Tall Sally." As detailed in Keith Badman's book "The Beatles Off The Record," the group's press officer Tony Barrow recalls: "There was a sort of end of term spirit thing going on, and there was also this kind of feeling amongst all of us around The Beatles, that this might just be the last concert that they will ever do. I remember Paul, casually, at the very last minute, saying, 'Have you got your cassette recorder with you?' and I said, 'Yes, of course.' Paul then said, 'Tape it, will you? Tape the show,' which I did, literally just holding the microphone up in the middle of the field. As a personal souvenir of the occasion, it was a very nice thing to have." Even though Tony Barrow insists that he only made one copy of the tape, which he had locked in a drawer in his London office, and gave the original to Paul, this recording has been available on bootleg releases throughout the years. This 30-minute tape runs out, unfortunately, during the second verse of "Long Tall Sally," their final song on this day.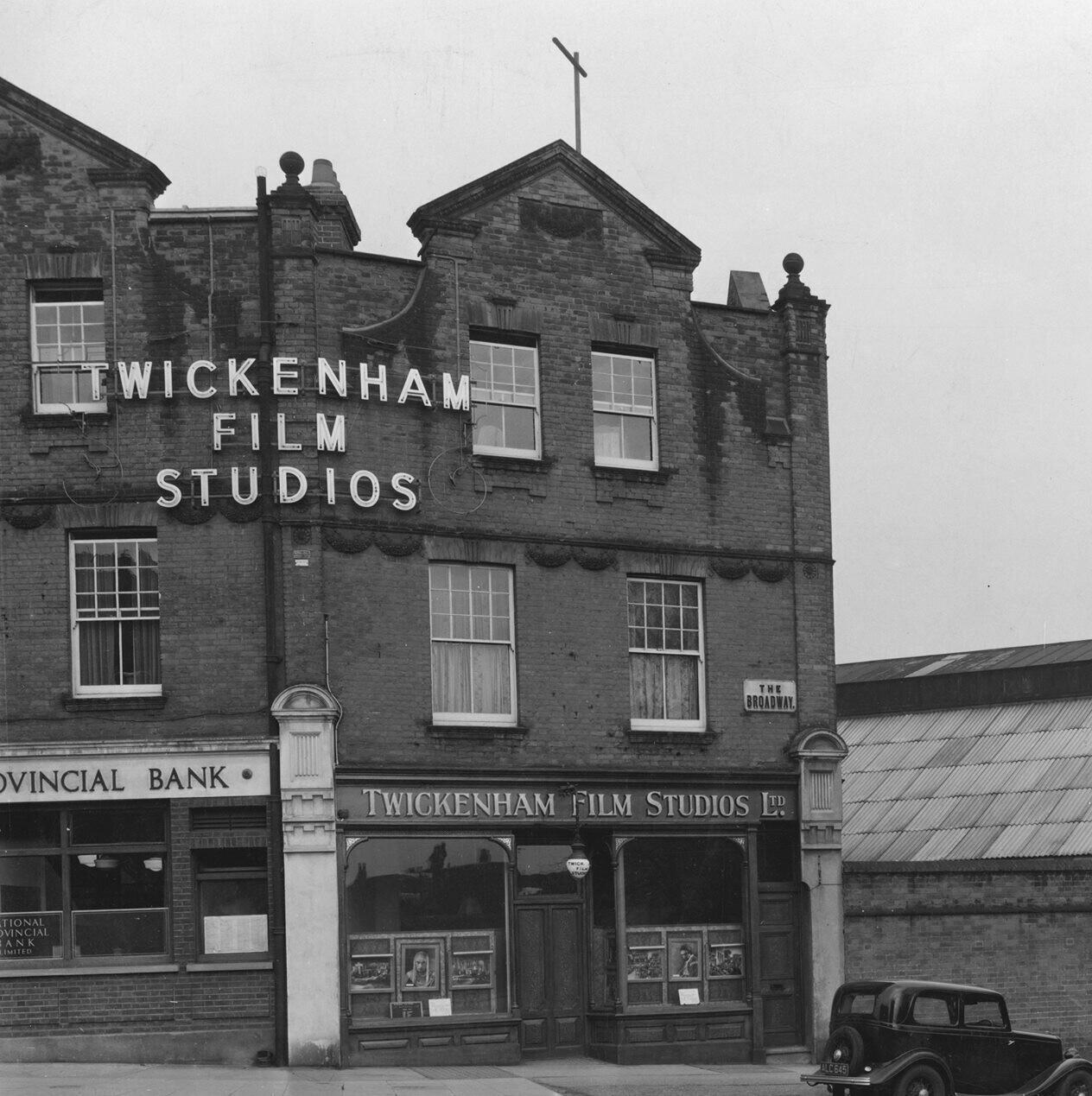 One further mention that is appropriate here is when The Beatles ran through an impromptu version of the song at Twickenham Film Studios on January 10th, 1969, while rehearsing new material for what eventually became the "Let It Be" album and film. This was the day, incidentally, that George quit the group for a few days, "Long Tall Sally" being run through before his departure. This version, of course, was never officially released.

Paul recorded one live version of the song that was released worldwide (althought not in the US). This occurred on June 20th, 1986 at Wembley Arena in London for the Prince's Trust Rock Gala, Paul performing the song with Elton John, Eric Clapton, Phil Collins and many others.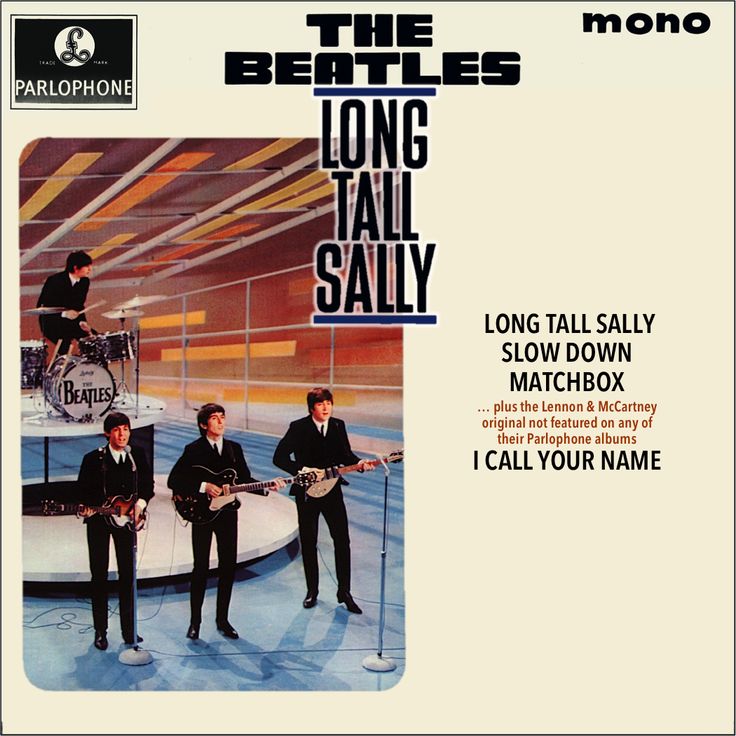 Song Structure and Style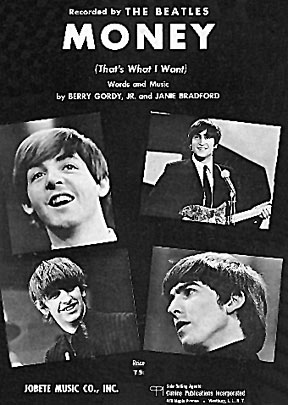 "Long Tall Sally" follows the 12-bar blues pattern of most early rock and roll songs. All verses and instrumental sections follow this structure, most verses paired off into a four-measure lyric section and an eight-measure refrain section quite similar to "Money (That's What I Want)."
The usual pattern followed would utilize the key phrase or title of the song during the eight-measure refrain section, but here we see lyrics such as "baby, yeah, baby, ooh, baby, some fun tonight" instead. While these lyrics don't necessarily have anything to do with the storyline of the song, the overall emphasis obviously rests on energy and fun rather than a message.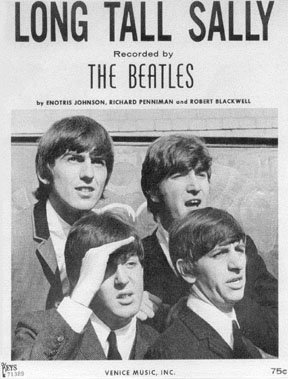 The song starts out without an introduction, just a blast of high energy vocals to ignite the first verse. The only instrumentation is a small guitar riff and drum fill emphasizing the first beat of the first three measures until the fourth measure kicks the song into drive. The eight-measure refrain section of the verse shows the band at full-tilt with George Martin playing eighth note chords on the piano while Paul's walking bass suggests a swing beat. While you would think this might clash, it creates a fullness that propels the track throughout.
The second verse is basically identical except for a different set of lyrics and accenting bass notes in the first four measures. We then move into the first 12-measure instrumental section of the song, featuring the first of two guitar solos from George Harrison while Lennon holds down the rhythm on his Rickenbacker. The same chord structure is used for these instrumental passages, although no block chords or breaks are heard in the first four measures as they are in the vocal verses.
After a third lyrical verse is heard, we're propelled into a second 12-measure instrumental section featuring an even more stunning guitar solo from George. One difference this time around is in the first four measures, which feature Harrison playing a set of ascending chords in 3/8 time to reach a crescendo into the fifth measure. Although he embarrassingly overreaches the fret on the one beat of the first measure, he can be forgiven because, after all, this was all live in one take without any overdubs. They obviously felt it was perfect enough to leave alone.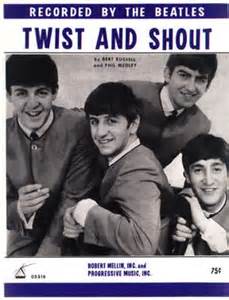 From here we enter into two final 12-measure verses which highlight what becomes the key phrase of the song, "we're gonna have some fun tonight." Just when you think the song is reaching fever-pitch by the end of a 12-measure phrase, another propels the song right into outer space, with Paul playing straight bass notes instead of walking while Ringo impressively triplets himself through all twelve final measures. Then they end it all 'one-upping' Little Richard by finishing on a dissonant 7/9 chord. This tour-de-force rivals, if not overtakes, "Twist And Shout" for sheer power.
Musicianship is at an all-time high on this track, McCartney standing slightly above the rest because of his energetic shouting vocals in convincing imitation of Little Richard. "I've never really thought much about my voice," Paul relates in his book "The Lyrics." "I've been lucky enough not to have to. People say to me, 'Do you use your head voice or your chest voice?' I say, 'I'm afraid I don't know the difference.' I haven't analyzed it." Paul appears at the top of his voice, but apparently on purpose as The Beatles chose to raise the song up from the F major key of the original to G major. The simultaneously played walking bass shows off his musical abilities as well as his familiarity with the song over the past eight years. Although some garbled lyrics are the result ("built for speed" appears to become "pretty tricks" in the third verse), the overall effect is well worth it.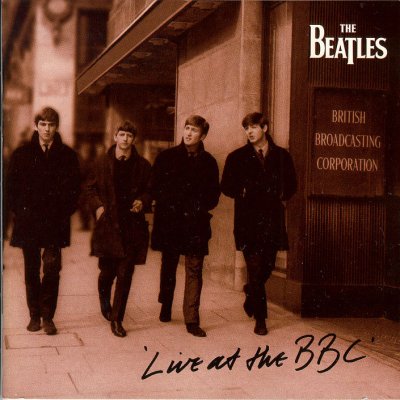 It's also interesting to note that McCartney uses the title of the song in the second verse instead of "bald headed sally" as sung by Little Richard. While this emphasizes the title twice in the song, it could either have been a mistake or he purposely omitted the seemingly raunchy and/or ethnic term. Interestingly, all other versions available of The Beatles performing the song (such as on Live At The BBC) return to the "bald headed sally" phrase.
George Harrison is next to be commended for his authentic guitar work. While ad-libbed guitar solos could be quite cumbersome for him during this period (witness "Can't Buy Me Love" on Anthology 1) his long-standing familiarity with the song gets him through on the first take. Regarding "Long Tall Sally," Lennon stated in 1964, "We can do that standing on our ears."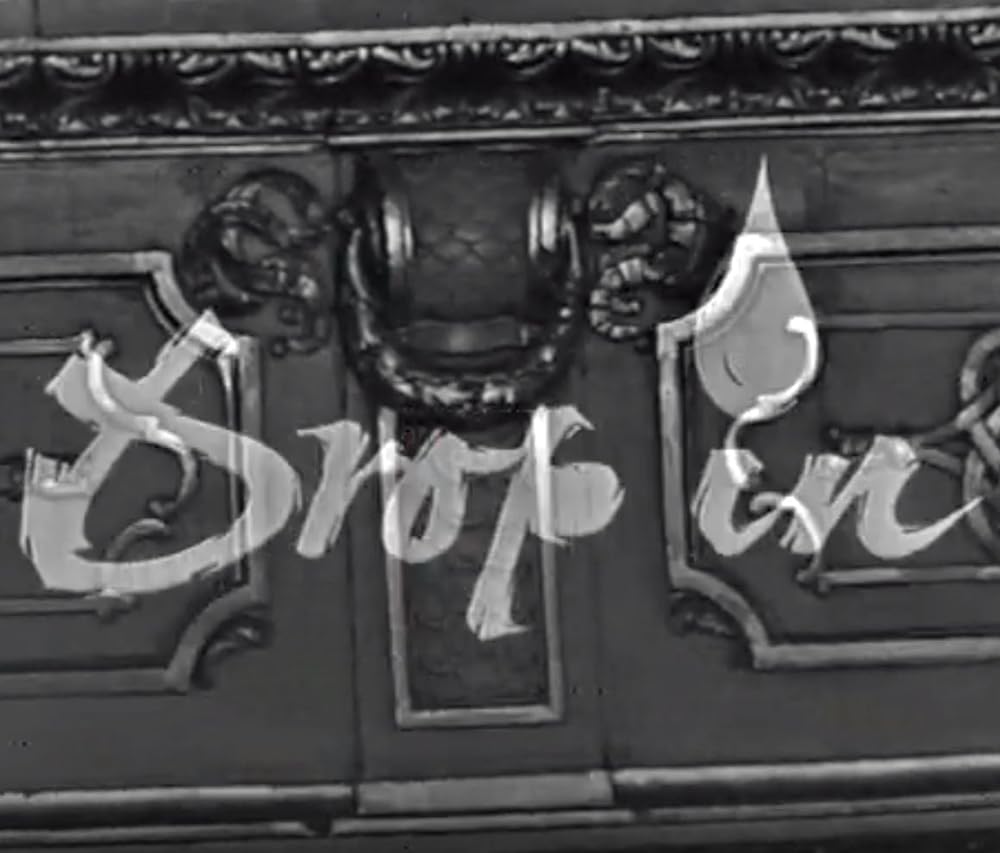 Ringo has never played any more spirited throughout The Beatles' recording career than on this track. Watching him play the song live (as on the Swedish TV show "Drop In" filmed on October 30th, 1963 as seen on the Anthology documentary) shows the sheer power with which he attacks the drums on this song. Not to be forgotten is Lennon's steady rhythm guitar work throughout the song which is an esential ingredient to the mix. One must also credit the piano prowess of George Martin who showed his ability to trade in his classical chops for flamboyant rock and roll without missing a beat.
Lyrically, the song can't be any further from the usual Beatles fare of the day. If any teenyboppers were really listening, they'd have heard the dreamy Paul McCartney singing about a philandering "Uncle John" having all kinds of fun with "Sally" while almost getting caught by his wife, the singer's "Aunt Mary." While the vocalist is determined to tell his aunt about what he's witnessed, he admits that Sally has "everything that Uncle John needs" and, after all, is allowing his uncle to have "some fun." A far cry from the 'good clean fun' of holding hands and faithfully sending "all my loving to you."
American Releases
"Long Tall Sally" premiered first in the US on the Capitol album "The Beatles' Second Album" on April 10th, 1964, which was over two months before Britain was able to hear it on the "Long Tall Sally" EP (released June 19, 1964). America was also privileged to hear the only stereo mix of the song as included on this album, since the British EP was only pressed in mono. On January 21st, 2014, this album was released as an individual compact disc for the first time, the mono and stereo mixes being contained on a single CD.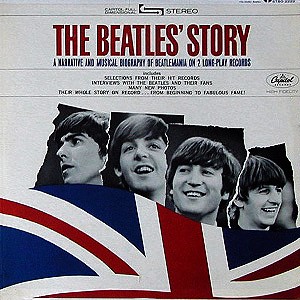 The song did appear partially on Capitol's documentary album "The Beatles' Story," released November 23rd, 1964, as part of the track "Beatle Medley." Surprisingly, this album was also released on compact disc on January 21st, 2014, but only as contained in the 13 album box set "The US Albums."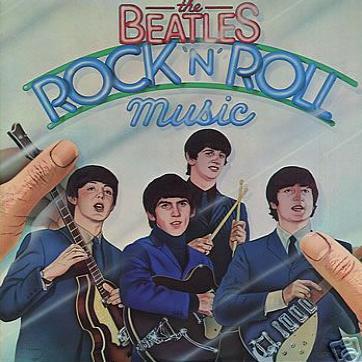 The second release of the song wasn't until June 7th, 1976, with the release of Capitol's double album "Rock 'n' Roll Music." George Martin was consulted regarding the preparation of this album and, with access to only the Capitol mixes, decided it was necessary to reverse the right and left channels of the original stereo mix of this song for this album. He also chose to omit the reverb that Capitol added so that the track sounded dryer than American audiences were used to hearing.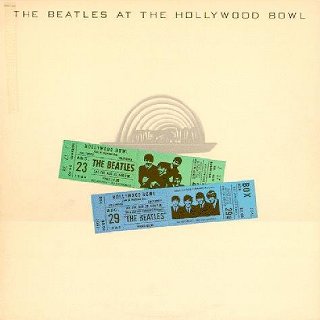 On May 4th, 1977, we saw the official long-awaited release of "The Beatles At The Hollywood Bowl" by Capitol Records. After George Martin and Geoff Emerick located a three-track tape machine (that kept overheating) to create a suitable mix from the August 23rd, 1964 recording, the result was finally acceptable enough for release. "Long Tall Sally" finished off the album, much like The Beatles had done at the original concert. The album peaked at #2 on the Billboard album chart in 1977 and was eventually remastered by Giles Martin and re-released on September 9th, 2016 under the title "Live At The Hollywood Bowl."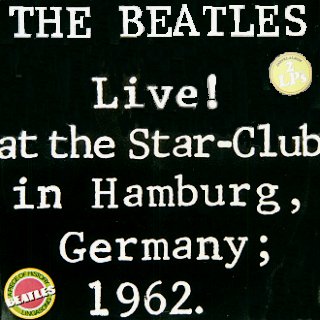 About six weeks later, on June 13th, 1977, a double-album entitled "Live! At the Star-Club in Hamburg, Germany; 1962" was released on a newly formed label called Lingasong Records. The entire contents of this album was crudely recorded on a Grundig tape recorded from the audience of a Beatles performance during the Christmas season of 1962. Although the album did make the Billboard album chart (peaking at #111), it became out of print shortly afterward.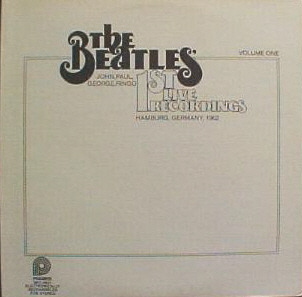 1978 saw a reissue of the same Hamburg 1962 recording mentioned above, this time on the budget Pickwick label. Pickwick claimed to have further enhanced the recordings, which allows slightly more prominence to the vocals. They released three single albums entitled "Recorded Live In Hamburg 1962" to cover the entire Lingasong release, "Volume 2" featuring "Long Tall Sally." Pickwick then decided to reduce this set to two volumes in 1979, "1st Live Recordings, Volume Two" featuring "Long Tall Sally." In 1980, Pickwick combined both of these volumes into a two-record set entitled "The Historic First Recordings," which is quite hard to find today.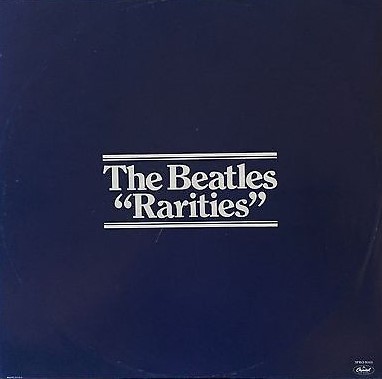 Because of EMI's decision to release a box set that included all of the British Beatles albums as well as an additional album entitled "Rarities" that included songs that did not appear on any British Beatles album, Capitol had initially decided to release this album in America. 2,000 promotional copies of this album were manufactured (#SPRO-8969) and then another unlimited number of advance copies (#ESN-SN-12009) were printed in the fall of 1979. "Long Tall Sally" was included on this proposed album, which was dropped due to the fact that this and most of the songs contained therein were available on other Beatles albums in the US at the time. These promotional albums are very collectible today.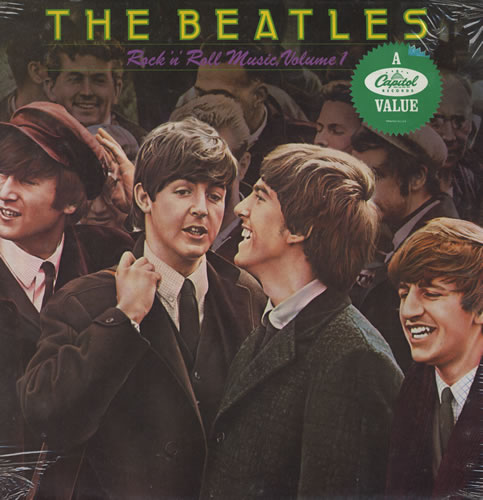 October 27th, 1980, saw the above mentioned "Rock 'n' Roll Music" album divided into two separate albums, "Rock 'n' Roll Music, Volume 1" containing "Long Tall Sally." These budget albums did not chart, but kept the set in circulation for a few more years.
The Hall Of Music record label then got ahold of the Hamburg tapes and released a double album entitled "Live - 1962 - Hamburg Germany" in 1981. Once again, the rough Hamburg recording of "Long Tall Sally" was included here.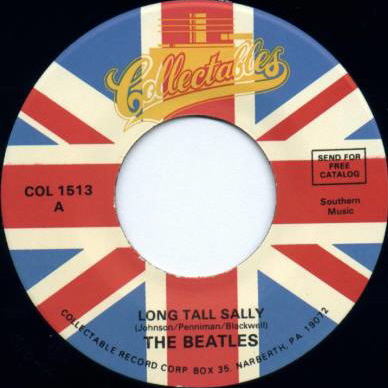 The Hamburg recording of the song had yet another American vinyl release in 1982. This was as a single on the Collectables record label with The Beatles live version of the Frank Ifield hit "I Remember You" on the b-side. Although this record didn't chart, it marks the only single version of "Long Tall Sally" that was ever released in the US.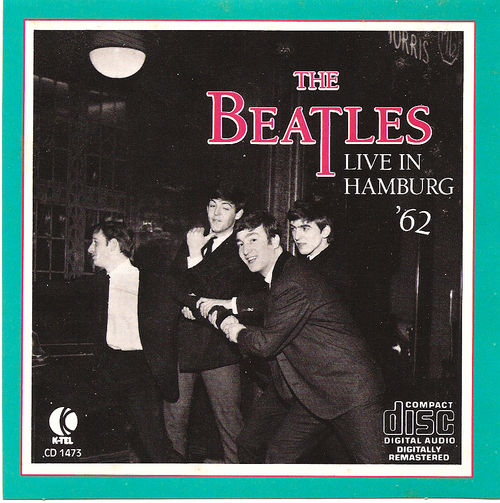 With the dawning of the compact disc era in the '80s, music fans were eagerly waiting for the delayed release of the Beatles catalog on CD. K-Tel Records thought to cash in on this expectation by releasing "Live In Hamburg '62" in early February 1987, which was just prior to the release of the first four Beatles albums by Apple Records. Many Beatles fans couldn't resist owning a live CD by their favorite group that featured 20 tracks including "Long Tall Sally," not realizing that this was such a lo-fi rough recording as released many times before on vinyl, as detailed above.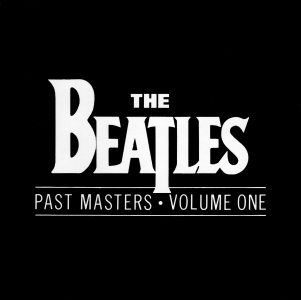 October 24th, 1988 saw the first release of the song on CD with the "Past Masters, Volume One" album. Both volumes of the Past Masters series were intended to encapsulate all the British singles, b-sides and EP releases that weren't available on British albums, thereby making them available on CD for the first time. Although only peaking at #149 on the Billboard album chart, it became an essential album for all Beatles lovers. Both volumes of "Past Masters" were combined into a double-album set for a vinyl release on October 24th, 1988, and then again in a remastered state on CD on September 9th, 2009 and on vinyl on November 12th, 2012.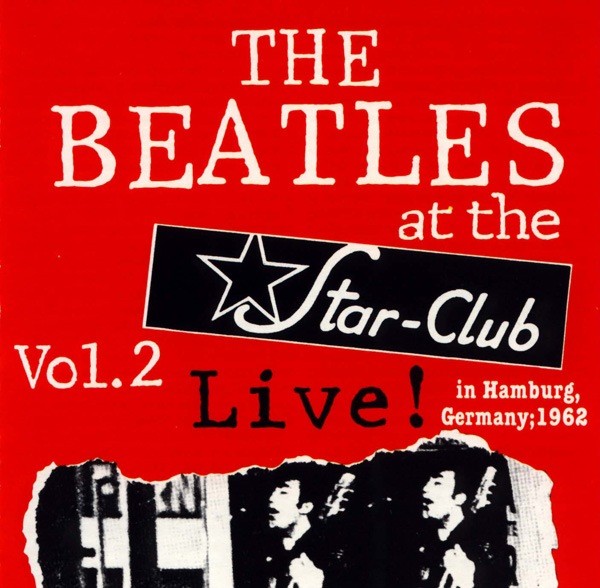 Sometime in 1991, Sony Music took it upon themselves to release two volumes of the above mentioned 1962 Hamburg recordings, "Live! At The Star Club In Hamburg, Germany; 1962 (Vol. 2)" containing "Long Tall Sally." The release of these volumes prompted legal action from The Beatles, Sony discontinuing production of these volumes because of a lawsuit that had been filed. By 1998, The Beatles had won the right of ownership of these recordings, any releases surfacing after this point being illegally produced bootlegs.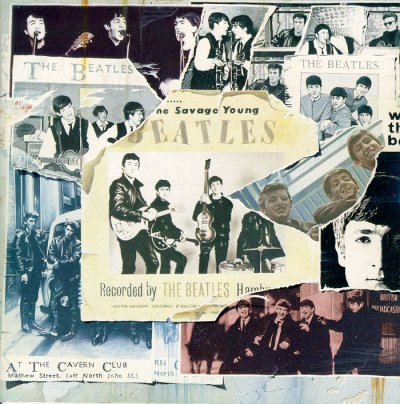 Three more releases of "Long Tall Sally" occurred in the '90s. On June 30th, 1992, Capitol released the box set "Compact Disc EP Collection," which featured the song in the EP configuration as originally released in Britain on June 19th, 1964. Then the long awaited "Live At The BBC" album, released on December 6th, 1994, featured the July 16th, 1963 recording of the song for the "Pop Go The Beatles" radio show, which was originally broadcast on August 13th, 1963. A remastered and re-packaged version of this album was released on November 11th, 2013. Finally, on November 21st, 1995, the highly anticipated "Anthology 1" album hit the stores, which featured the version recorded on April 19th, 1964, for the television special "Around The Beatles," which was broadcast in Britain on May 6th, 1964.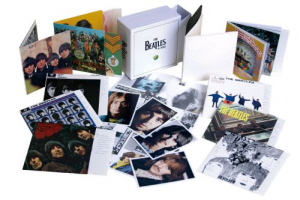 On November 15th, 2004, the box set "The Capitol Albums, Vol. 1" was released, which features the entire "Beatles' Second Album" in both stereo and mono, this set peaking at #35 on the Billboard album chart. Then, on September 9th, 2009, the box set "The Beatles In Mono" was released, featuring the song on its "Mono Masters" disc.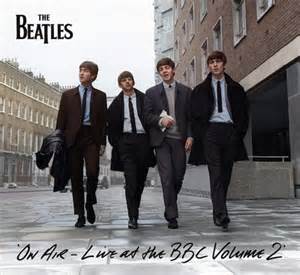 On November 11th, 2013, the album "On Air - Live At The BBC Volume 2" was released, which featured yet another version of "Long Tall Sally." The recording of this version took place on July 14th, 1964 and was aired on the radio program "Top Gear" two days later on July 16th.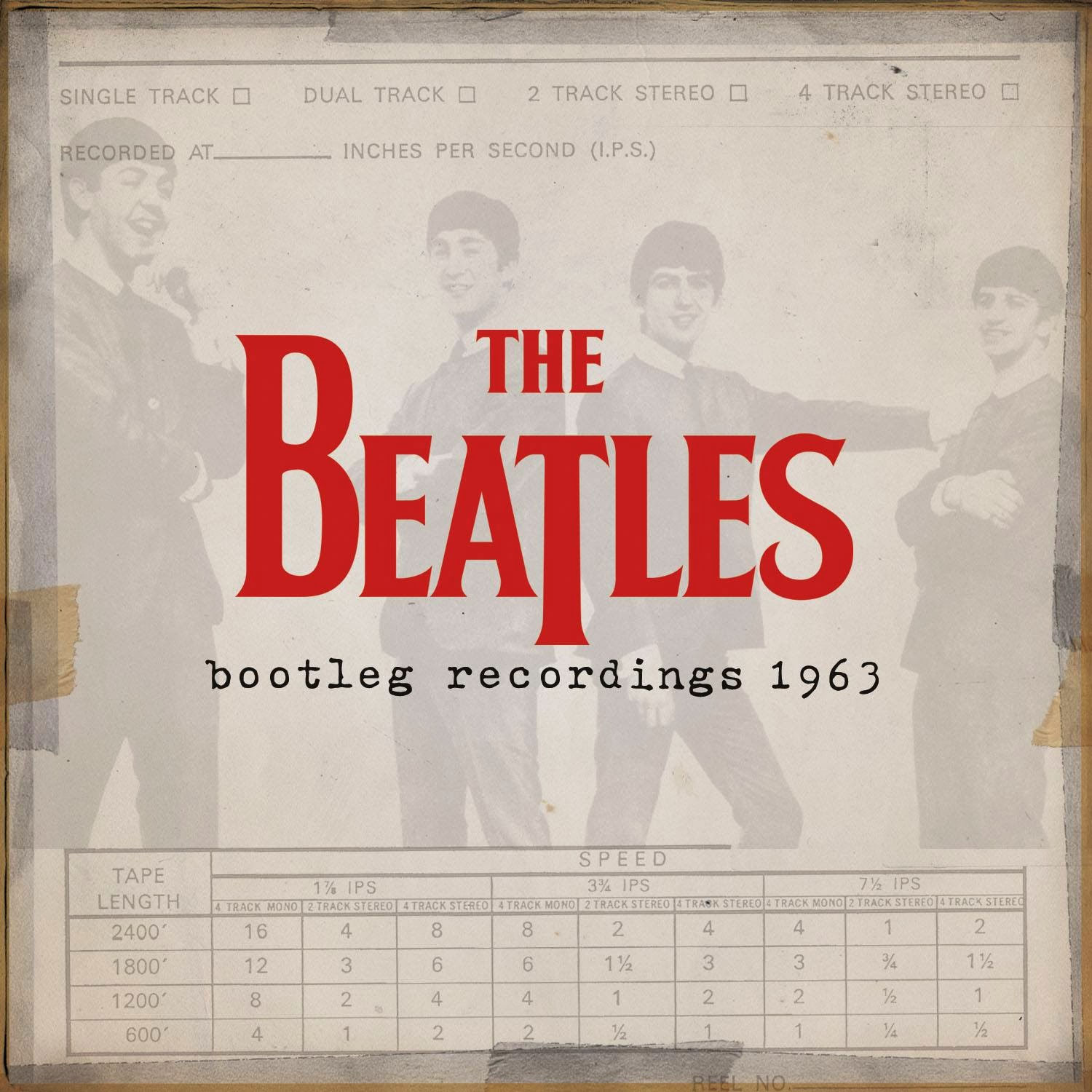 On December 17th, 2013, iTunes released a 59 track compilation album entitled "Bootleg Recordings 1963" only available on their downloading platform, their BBC performance of "Long Tall Sally" on May 13th, 1963 for the program "Side By Side" being included therein. The purpose of this release was to extend the copyright of these recordings under European Union law from 50 years (which would have expired at the end of 2013) to 70 years (until 2033), this being considered an official release. This compilation album was only available in the US on that date to those in the know for a number of hours for $39.99 in its entirety or to be purchased as individual tracks, but was later made available for purchase as well.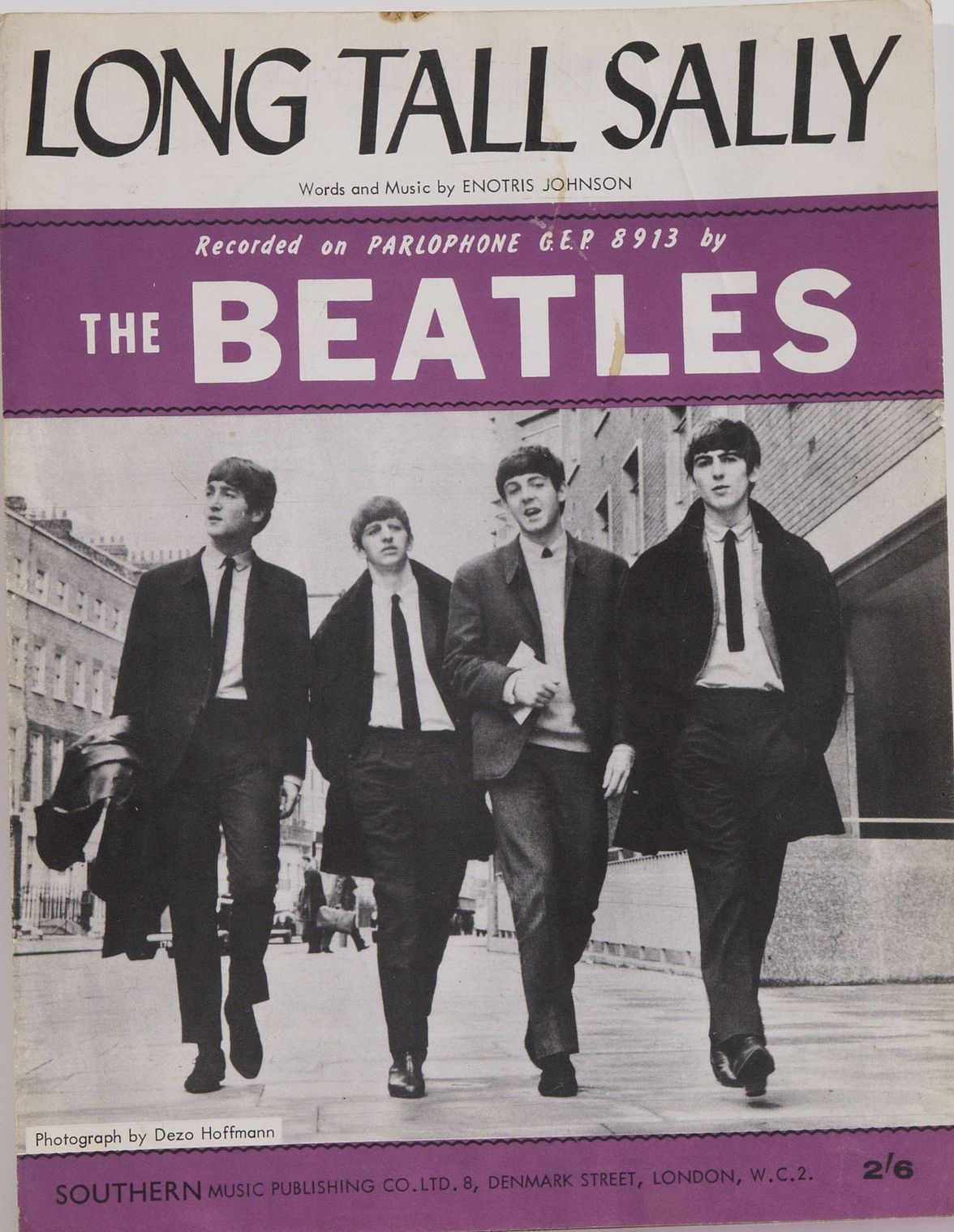 Live Performances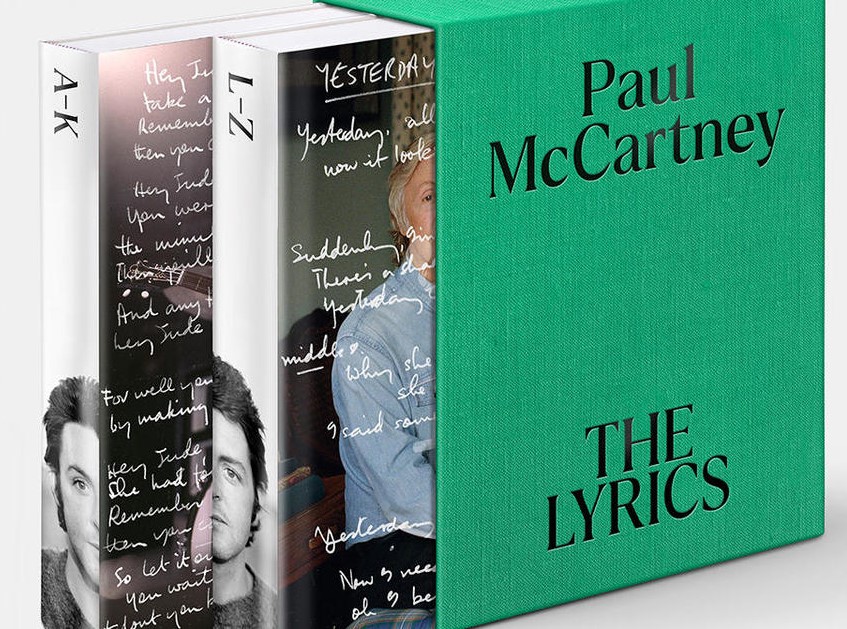 Paul writes in his 2021 book "The Lyrics," "Early on, I'd sung 'Long Tall Sally' at an end-of term party. You could bring your guitar into school on the last day. We had a history teacher named Walter Edge, though we called him 'Cliff' Edge' because we thought that was really funny. He was one of our favorite teachers. I got to stand up on the desk in front of all my mates in the class and sing 'Long Tall Sally' with my guitar because he let us."

"Long Tall Sally" stretches an amazing ten years into the history of The Beatles. July 6th, 1957 saw Paul McCartney demonstrate the song to John Lennon on the first day they met. Thereafter they tooled around with the song well into 1958 after George Harrison joined the band on February 6th, 1958. Even without a drummer, they performed the song at the Casbah Coffee Club in Liverpool (owned by Mona Best, Pete's mother) starting on August 29th, 1959.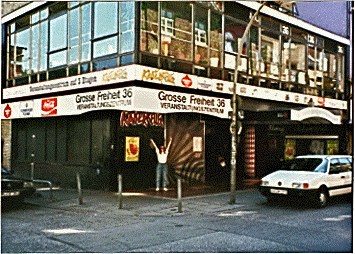 July 30th, 1960 saw the group perform the song as The Silver Beatles at the Grosvenor Ballroom, in Wallasey, and then at The Kaiserkeller in Hamburg, Germany during their first long engagement there. 1961 and 1962 saw them continue to play the song in their local shows at the Cavern Club in Liverpool and their vast array of bookings during those years, not to mention their further trips to Hamburg, as evidenced by the song's inclusion on the various Hamburg releases that were recorded in December of 1962.
1963 saw them temporarily retire the song from a good portion of their shows due to the reduced set lists on their national British tours. They mostly featured their hit singles and recent album tracks instead, although they did perform the song four times that year for BBC radio programs, as detailed above under "Recording History."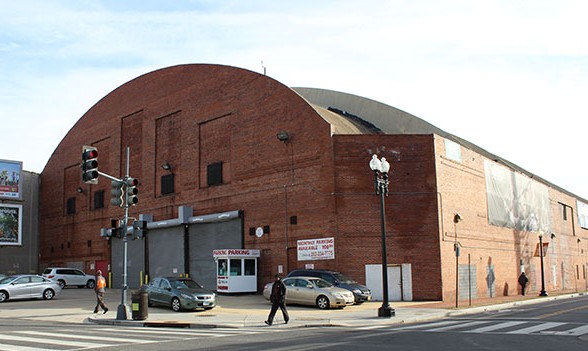 The Beatles were itching to perform the song for American audiences in 1964, as John scribbled "Sally" at the end of the set list he put together in the hotel room just before their first American concert at Washington Coliseum on February 11th. During their first world tour, which included Denmark, the Netherlands, Hong Kong, Australia and New Zealand between June 4th and 30th, 1964, they ended every show with "Long Tall Sally." On July 19th, 1964, a live television broadcast of "Blackpool Night Out" featured the song as well. They even finished off the year by including the song in their "Another Beatles Christmas Show" in London the last week of December through January 16th of 1965.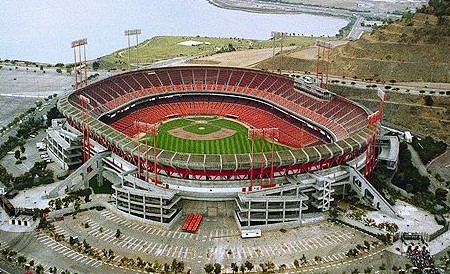 Then came their appearance on the "New Musical Express 1964-65 Annual Poll-Winners All Star Concert" on April 11th, 1965, this being aired on the British TV show "Poll Winners Concert" on April 18th of that year. Also, one of their Paris concerts on June 20th, 1965 was aired on French television as "Les Beatles" on October 31st of that year, "Long Tall Sally" being its final number. They returned to performing the song live periodically for their 1966 world tour, most noteworthy being their final concert performance on August 29th, 1966 at Candlestick Park, San Francisco, California. Choosing to close their final show with this song instead of the usual "I'm Down," they were able to commemorate the moment with a special song that they'd performed for ten years.
They performed "Long Tall Sally" ten times for television. The first was for a Swedish TV show entitled "Drop In," which was filmed there on October 30th, 1963 and was broadcast in that country on November 3rd of that year. Then came the British show "Big Beat," which was filmed on April 26th, 1964 and aired on May 10th, 1964. The British TV special "Around The Beatles" was next, this filmed on April 28th, 1964 and broadcast on May 6th, 1964. While on their '64 world tour, a June 5th concert was filmed, which aired as "The Beatles In Nederland" in The Netherlands, broadcast on June 8th, 1964. Then on to Australia, a June 17th, 1964 concert was filmed which was aired on TV in that country as "The Beatles Sing For Shell" on July 1st of that year. Back to the UK, a mimed performance of the song on July 7th, 1964 was broadcast on "Top Of The Pops" on July 8th of that year. A live mimed performance of the song was featured on "Lucky Stars (Summer Spin)" on July 11th, 1964.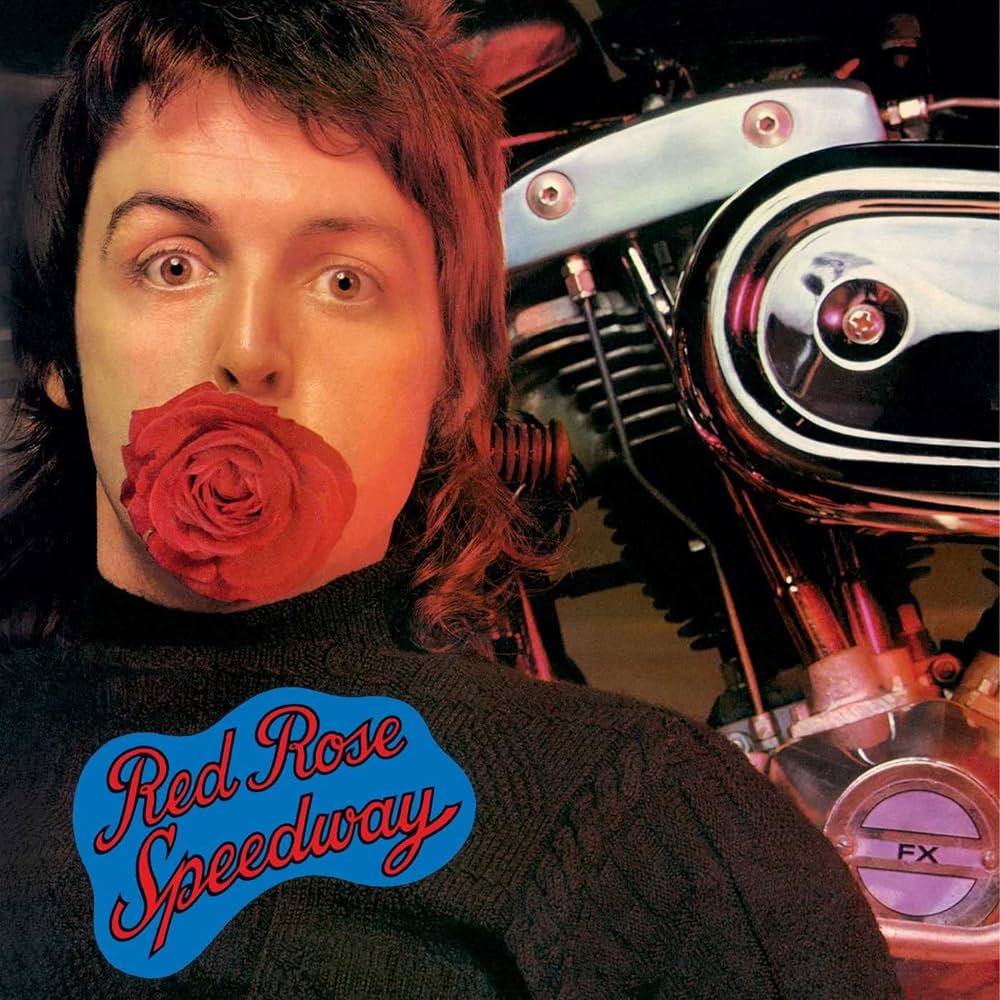 This is not to say the performance life of "Long Tall Sally" was over at this point. When Paul hit the road with his newly formed band Wings to tour universities between February 9th through 23rd, 1972, he ended their 15 song set with the usual Beatles show-stopper "Long Tall Sally." He did the same from July 9th through August 24th, 1972, when Wings embarked on their "Wings Over Europe Tour." Also, between May 11th and July 10th, 1973, Wings set out on a UK tour to promote their current album "Red Rose Speedway" and once again ended with "Long Tall Sally" as the encore. On June 20th, 1986, Paul returned to a concert stage after nearly a six-and-a-half year absence to perform for the 1986 Prince's Trust Rock Gala at Wembley Area in London, the second of three songs performed with the band of All-Stars present on the stage was "Long Tall Sally," also featuring Elton John, Eric Clapton, Brian Adams, Phil Collins, Mark Knofler and many others. And then, three decades later, Paul included the song in his "Out There!" tour, which ran from May 4th to November 21st, 2013, including his July 19th performance in Seattle, Washington where he invited a reformed Nirvana (minus the late Kurt Cobain) on stage to jam the song with him.
Conclusion
"Little Richard was one of the all-time greats," said John Lennon in 1969. "The first time I heard him a friend of mine had been to Holland and brought back a 78 with 'Long Tall Sally' on one side, and 'Slippin' And Slidin'' on the other. It blew our heads – we never heard anybody sing like that in our lives."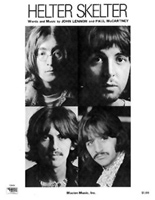 With only the intention of emulating their hero, The Beatles entered the studio on March 1st, 1964 to create what most critics view as the finest rock 'n' roll performance of their career. Paul McCartney may have proven himself as the ballad writer and John Lennon as the rocker, but one listen to this track should prove to anyone that McCartney was as capable as Lennon of delivering a gut-wrenching, throat-searing lead vocal (witness "Helter Skelter," "Oh! Darling" and "Maybe I'm Amazed"). "One of the things I didn't like about the (1994) film 'Backbeat' is that they gave 'Long Tall Sally' to the John character," Paul remarked in the "Anthology" book about the popular 1994 independent drama film. "I was not amused. I always sang that: me and Little Richard.
The Beatles' stellar rendition of "Long Tall Sally" may not have been thought appropriate for their first film, nor for its soundtrack album, but it made a fantastic showpiece for an EP, the biggest selling one of their career. Released as a single in Sweden, it reached #1 in July and August of 1964. And as the opening track on side two of the American release "The Beatles' Second Album" it was no slouch either!


Song Summary
"Long Tall Sally"
Written by: Enotris Johnson / Robert Blackwell / Richard Penniman
Song Written:

January, 1956 (approx.)
Song Recorded:

March 1, 1964
First US Release Date:

April 10, 1964
US Single Release:

Collectables #1513

First US Album Release:

C

apitol #ST 2080"The Beatles' Second Album"
Highest Chart Position:

n/a
British Album Release:

Parlophone # PCSP 719

"Rock 'n' Roll Music"

Length:

2:03
Key:

G7
Producer: George Martin
Engineers: Norman Smith, Richard Langham
Instrumentation (most likely):
Written and compiled by Dave Rybaczewski
IF YOU WOULD LIKE TO MAKE A DONATION TO KEEP THIS WEBSITE UP AND RUNNING, PLEASE CLICK BELOW!
Sign Up Below for our MONTHLY BEATLES TRIVIA QUIZ!