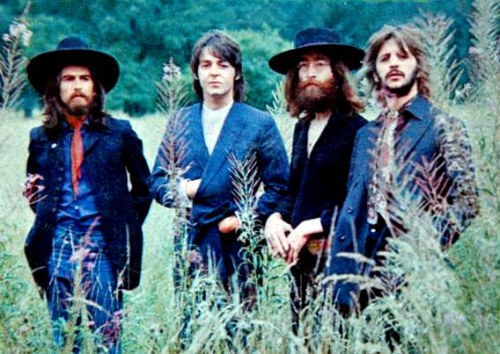 "OH! DARLING"
(John Lennon – Paul McCartney)
The evolution in the songwriting of John Lennon and Paul McCartney is obvious to virtually everyone on the planet. The change from "I Want To Hold Your Hand" to "Come Together," for instance, reveals composers who refused to be stagnant, jumping by leaps and bounds with every single and album release, and all within less than an eight year period of time. They were always experimenting with ways to escape the trappings of conformity and, one would think, their past.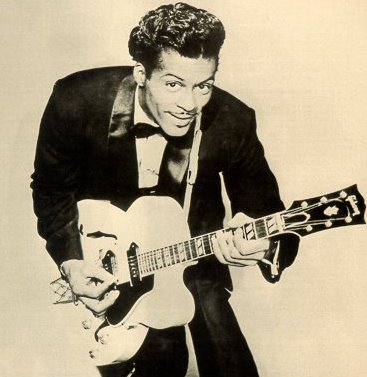 However, their love for early rock 'n' roll, that exhilarating new genre of music that initially galvanized them and proved to be their greatest inspiration, never waned. In fact, woven into the framework of many of their most inventive later compositions was the simple musical framework that encompassed the creative works of Chuck Berry ("Back In The U.S.S.R."), Fats Domino ("Lady Madonna") and Little Richard ("Birthday") to name just a few. They always appeared to go back to their roots, if only just for brief visits.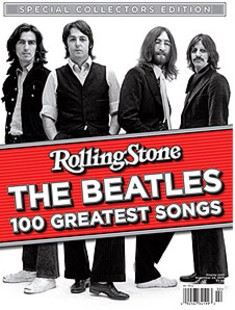 While attempting to "Get Back" to these roots a little deeper in early 1969 with what eventually became the "Let It Be" album and film, Paul decided to go full-on into nostalgia mode with a song he titled "Oh! Darling." Even the title sounded straight out of the mid 50's, complete with exclamation point for emphasis. George Harrison describes this composition as "a typical 1950's to 1960's period type of song. The chord structure is, sort of, very nice. It's typical of a 1955-type song." Could The Beatles pull off going all the way back to their upbringing and deliver a piece of music that would be appreciated by their fans in the Woodstock era and beyond? The song's placement at #67 in Rolling Stone Magazine's "The Beatles 100 Greatest Songs" 2010 special edition answers that question nicely.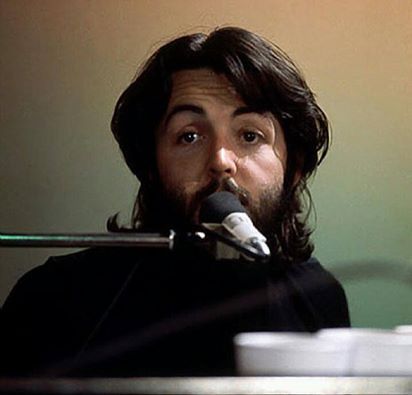 Songwriting History
Paul apparently started writing "Oh! Darling" as early as December 1968, shortly after the "White Album" was released. This is evidenced by him running through the song on piano on January 3rd, 1969, which was only the second day of filmed rehearsals for what would become the "Let It Be" album and movie. This appears to indicate that Paul was offering this song for consideration to be included in the "Let It Be" project, right along with "The Long And Winding Road" and "Let It Be," which he also ran through on piano on this day before John arrived. It has also been suggested that this composition was inspired by the Little Richard song "Send Me Some Lovin'," which was run through by The Beatles on January 6th, 1969 at Twickenham Studios.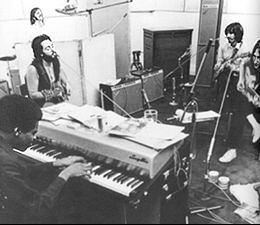 A sizable portion of the song was written by January 16th, 1969, which is evidenced in Peter Jackson's 2021 "Get Back" series. We here see Paul recording a quick demo of the song on piano at Twickenham Film Studio as Mal Evans and others tear down the Beatles equipment for their move to Apple Studios to continue the "Get Back / Let It Be" project. Paul has a good grasp on what he wants for the chord structure and melody line at this time, as well as the good portion of the lyrics. Then at Apple Studios on January 27th, 1969, The Beatles as a whole were coming to grips with the arrangement of the song, a recording of which was included on the 1996 compilation album "Anthology 3." George had stated during this time, "The chord structure is very nice. It's typical of a 1955-type song." Paul had the entire chord structure, melody lines and a good portion of the lyrics complete at this time. Since the lyrics needed refining and they hadn't yet seriously worked out the arrangement, the song was held off of the "Get Back / Let It Be" project.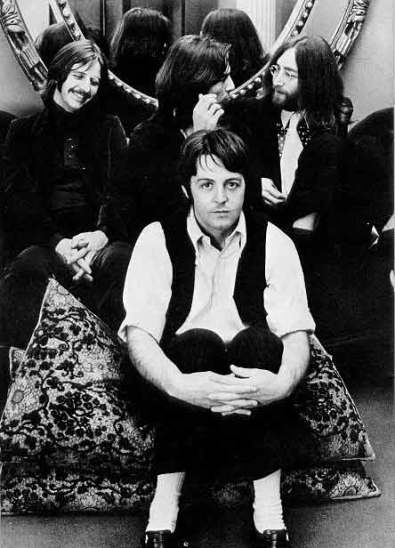 When they eventually took to recording the song properly in EMI Studios on April 20th, 1969, "Oh! Darling (I'll Never Do You No Harm)," as it was called at that point, had all of the lyrics in place. Therefore the song appears to have been written between December 1968 and April 20th, 1969. And since John never claimed any contribution as songwriter ("That's a great song of Paul's that he didn't sing too well," he told Playboy Magazine in 1980), Paul can easily be credited as its sole composer.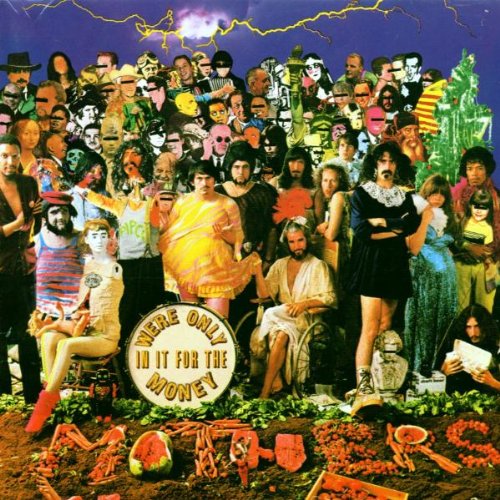 As for what inspired Paul's writing of "Oh! Darling," other than it being an obvious 50's/60's pastiche, Ian MacDonald's book "Revolution In The Head" suggests the Mothers Of Invention's album "Cruising With Rueben & The Jets" as a general inspiration, this LP being recently released in December of 1968. On this album, Frank Zappa led his band through a number of 50's style "doo-wop" selections as a tribute to the music of that era. Both John and Paul were established fans of this new group whose previous album, "We're Only In It For The Money," mercilessly satirized the "Sgt. Pepper" album cover as well as the entire "hippie" movement in general.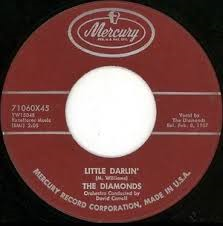 Paul's original intention, as indicated on an original handwritten lyric sheet for the song, was to include a spoken word section reminiscent of those heard in many 50's hits of their youth, such as The Diamond's namesake song "Little Darlin'" At the bottom of Paul's lyric sheet for "Oh! Darling," the author wrote "Talking verse," a feature that he eventually abondoned when the song was being officially recorded. The Beatles' rehearsals in January, however, did included this feature periodically.


In trying to pinpoint the inspiration a little further, Barry Miles offers that the song was "a fifties-style rock 'n' roll ballad reminiscent of Jackie Wilson," this statement being included in Paul's biography "Many Years From Now." Probably more to the point would be the New Orleans rhythm and blues sound as projected by one of Paul's early idols, Fats Domino. To go even deeper, the Louisiana swamp blues sound, many times referred to as "swamp pop" in later years, could very easily be pointed to as what Paul was reaching for, albeit subconsciously. As an example, the 1961 seasonal hit "Please Come Home For Christmas," written and originally recorded by Charles Brown (and later popularized by The Eagles and Bon Jovi) contain a good portion of the structure and chord pattern. And one mustn't disregard the similarities between "Oh! Darling" and Elvis Presley's classic 1958 hit "One Night," The Beatles having always cited Elvis as a main influence on their career.


Recording History
As mentioned above, Paul first played the song to George and Ringo on January 3rd, 1969 at Twickenham Film Studios while waiting for John to show up for this filmed rehearsal for what became the "Let It Be" album and movie. This was only the second day of rehearsals and Paul was previewing new songs that he was working on to the two band members that were present, along with "The Long And Winding Road" and "Let It Be." Both Ringo and George also played half-written songs for consideration for the album and then, when John arrived, they jammed on old Beatles classics from the Hamburg days and goofed around musically before they got to work perfecting John's "Don't Let Me Down" among others.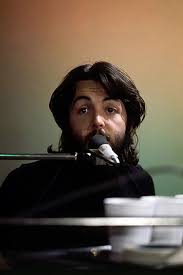 On January 6th, 1969, Paul once again warmed up with a rendition of "Oh! Darling" on piano before everyone had arrived and was ready to do full band rehearsals on other songs. It was during this day that tensions famously came to a head between George and Paul, resulting in the "I'll play whatever you want me to play" proclamation from George as seen in the released movie.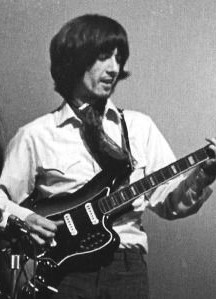 On the next day, January 7th, 1969, The Beatles as a band began to learn "Oh! Darling" for the first time, the key chosen for these two runthroughs being a rather odd B flat. These versions feature Paul on piano and vocals, John on electric guitar, George on a Fender Bass VI and Ringo on drums. These were quite rough versions, the other Beatles just getting to know the song. The next day, January 8th, 1969, proved to be a high-spirited day for all involved. They did much work on many songs on this day and briefly touched on "Oh! Darling" once "during an equipment change," according to Bruce Spizer's book "The Beatles On Apple Records." This quick version was performed mainly by Paul but John and Ringo did join in.


On January 9th, 1969, Paul once again arrived first and ran through a number of songs on piano while waiting for his band-mates to arrive, "Oh! Darling" being among them. Then on January 14th, 1969, Paul ran through two versions of the song, among others, towards the end of the session in order for engineer / producer Glyn Johns to test the audio equipment. One element of this audio equipment was a Binson echo unit, Paul singing the song in a style similar to Elvis, with a sneering vocal and spoken passage in the bridge. A small bit of Paul performing the song made it onto the released "Let It Be" film, quite possibly from this day. Only three Beatles attended this session, George quitting the group on January 10th. This was a very unproductive day because of George's absence as well as John being high on heroin, this evidenced in a filmed Canadian interview that was conducted during the session. Also, on January 16th, as Mal Evans and others were tearing down The Beatles' equipment at Twickenham for their move to Apple Studios (a stipulation made by George for his return to the group), Paul stopped in to record a demo of the song on the makeshift recording equipment they had installed there, this being witnessed in the 2021 Peter Jackson "Get Back" series.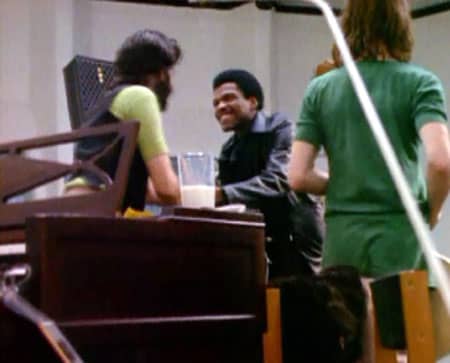 January 22nd, 1969, now saw The Beatles in the newly created Apple Studios in Saville Row, London, with George back in the band. This was also the first day that keyboardist friend Billy Preston was present, which created a high-spirited session that focused on the songs they would eventually be performing live at a then undecided location, this eventually turning out to be roof of that building. A good amount of attention was given to many songs, "Oh! Darling" only being briefly touched on during this day.


Some time was spent on the song the next day, January 23rd, 1969, because John requested they focus on songs he didn't have to sing much on in order to recover from the previous day. Three runthroughs of "Oh! Darling" in a much easier key, A major, were performed with Paul on bass and vocals, both John and George on electric guitars, Ringo on drums and Billy Preston on electric piano.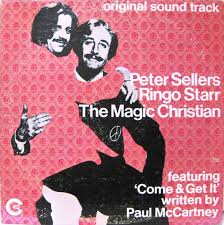 They put "Oh! Darling" on the back burner for a few days in order to perfect songs that they felt more confidently about, but they did return to it on January 27th, 1969. Knowing they had to complete the project by the end of the month in order for Ringo to begin filming the movie "The Magic Christian," they had to solidify which songs could be performed live. Therefore, they rehearsed "Oh! Darling" four times with the same five-piece lineup that included Billy Preston on electric piano, this time trying out John harmonizing with Paul's lead vocals. One of these attempts was a six-and-a-half minute version which becomes extended when John announces some news which just came through that he had been waiting for. After Yoko had been engaging John in a long smooch while he was playing guitar (as seen in Peter Jackson's "Get Back" series), he exclaims, "Just heard that Yoko's divorce has just gone through – Free at last!," equating this with Martin Luther King's famous speech. He then immediately starts the song up again with new lyrics that begin, "I'm free this morning, the papers told the lawyer it's okay." A four minute edit of this rendition is included in the 1996 released compilation album "Anthology 3."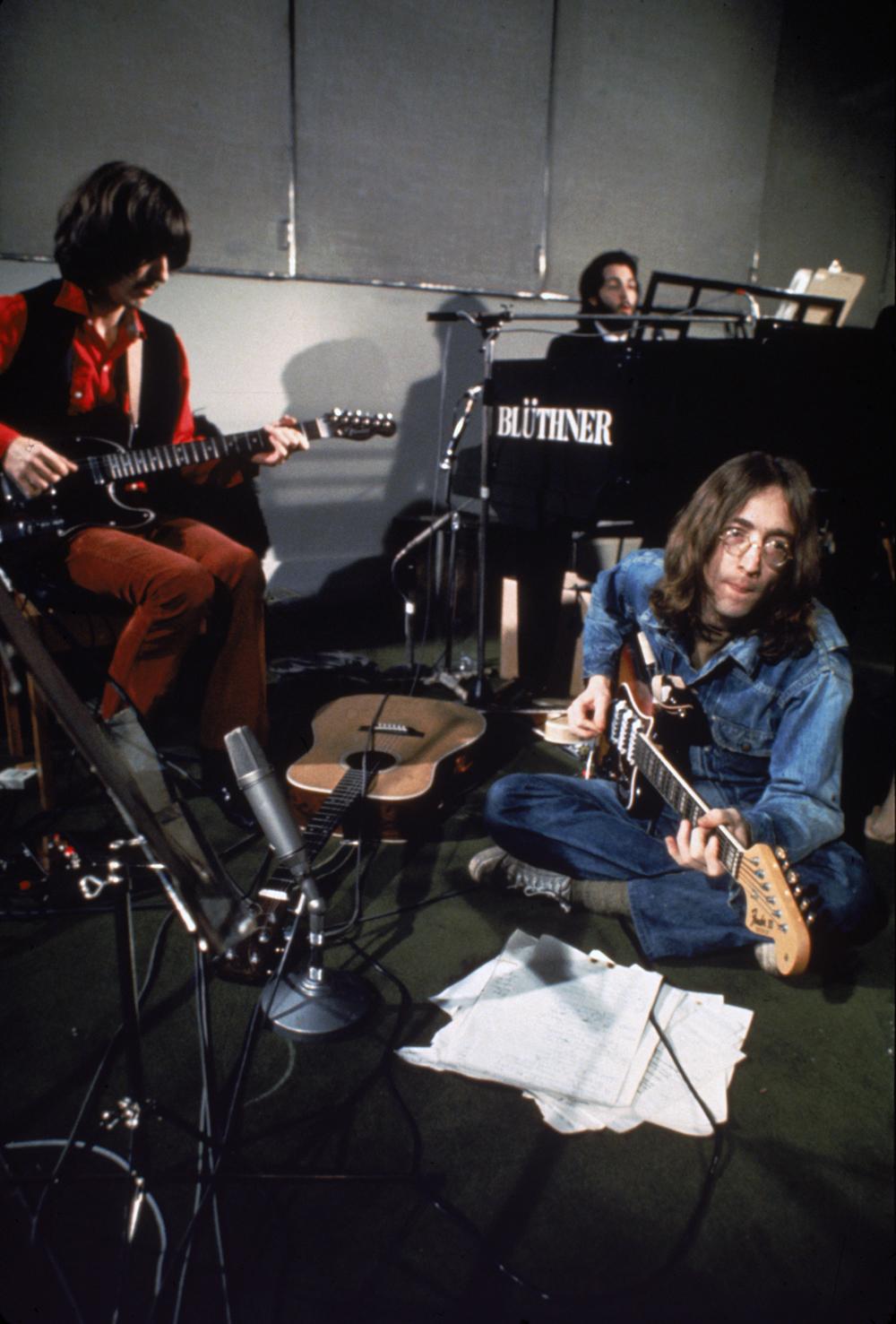 Then on the final day of the "Let It Be" sessions, which was January 31st, 1969, The Beatles ran through two more renditions of "Oh! Darling." They had just done their now legendary roof-top performance the previous day, the intention of the following day being to film proper live performances of songs that were deemed unsuitable for the roof show. In between takes of the song "Let It Be," Paul led the group through "Oh! Darling" to see if it was perfected enough to be included on the resulting album and film. It was not. These versions comprised Paul on piano and vocals, John on Fender Bass VI and some vocals, George on his Fender Telecaster, Ringo on drums and Billy Preston on Hammond organ.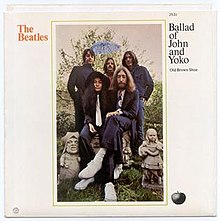 Although what is now known as the January 1969 "Let It Be" sessions were over, The Beatles continued to sporadically record songs back in EMI Studios for the next few months. The intention, apparently, was to solidify arrangements of songs that were premiered in January and then officially record them for inclusion on what would eventually be the "Let It Be" album. Newer compositions did get recorded during this period as well, such as "The Ballad Of John And Yoko" which Lennon wanted released immediately as a single, but songs they had already become somewhat familiar with from the January rehearsals appeared to be the primary focus, "Oh! Darling" being a prime candidate.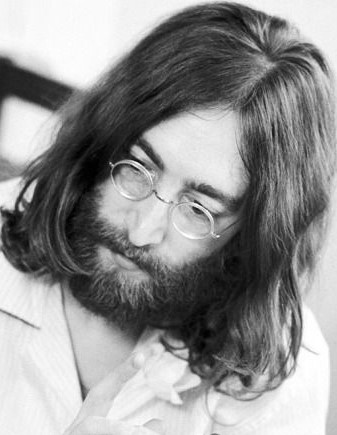 Therefore, on April 20th, 1969 at around 7 pm, with producer Chris Thomas at the helm, The Beatles, along with Billy Preson, took to officially recording the song in EMI Studio Three. After a couple of overdubs were recorded onto the previously started song "I Want You (She's So Heavy)," including a Hammond organ part by Billy Preston, attention turned to "Oh! Darling" for the rest of the day. Mark Lewisohn's book "The Beatles Recording Sessions" describes the 26 takes recorded on this day as "more like a well-planned rehearsal," but the last of these takes did become the rhythm track for the released recording.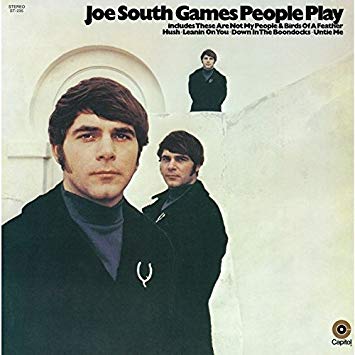 The instrumentation on these takes, according to Kevin Howlett's "Track By Track" liner notes in the 50th Anniversary "Abbey Road" book, consisted of George on bass (track one), Ringo on drums (track two), Billy Preston on organ on some of the takes (track three), Paul on piano (track four), John on guitar (track five) and Paul's guide vocals (track six). 'Take four' was included in the Super Deluxe 50th Anniversary edition of "Abbey Road," this containing Billy Preson's organ in the last two minutes. As was their custom, they would break the tension in the studio by going into the occasional "brief but wild musical jam," 'take seven' consisting entirely of John leading the group through a rapid impromptu version of Joe South's recent hit "Games People Play." After 'take 23,' George asked the producer, "Chris, does this ever sound out of tune?" The guitarist then demonstrated a scale on bass guitar over a piano chord from Paul to make sure everything sounded acceptable. A stereo mix was made at the end of the session in the control room for Paul to review, this mix being created by Chris Thomas and engineers Jeff Jarratt and John Kurlander. At 12:45 am, everyone was done for the day.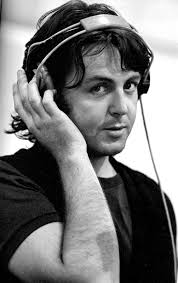 The main concern that Paul had for the song was getting his lead vocal right, which proved to be a struggle for him while also being a labor of love. "At first my voice was too clear," he stated in the book "Beatles Anthology," adding: "I want it to sound as though I'd been performing it on stage all week." His first attempt at perfecting the lead vocal, wiping his guide vocal from track six of the tape in the process, was on April 26th, 1969 in EMI Studio Two at approximately 4:30 pm before the other Beatles arrived, this being convenient for him since he lived just down the street from EMI Studios. After the others arrived on this day, John and George laid down backing vocals for the song on tracks seven and eight, thereby filling all eight tracks of the eight-track tape. They then proceeded to spend the rest of the session on Ringo's new composition "Octopus's Garden," which extended the evening to 4:15 am the next morning. Paul may have thought at that point that he had nailed the perfect lead vocal on "Oh! Darling" so, on May 1st, 1969 in the control room of EMI Studio Three, producer Chris Thomas and engineers Jeff Jarratt and Nick Webb took to creating a usable stereo mix, three attempts being made (labeled remixes 2 – 4).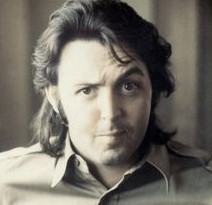 Engineer Geoff Emerick, in his book "Here, There And Everywhere," relates the following about Paul's obsession at getting the perfect vocal take: "It was at around this time that Paul started getting in the habit of coming in early every afternoon, before the others arrived, to have a go at singing the lead vocal to 'Oh! Darling.' Not only did he have me record it with fifties-style tape echo, he even monitored the backing track over speakers instead of headphones because he wanted to feel as though he were singing to a live audience. Every day we'd be treated to a hell of a performance as McCartney put his all into singing the song all the way through once and once only, nearly ripping his vocal cords to shreds in the process."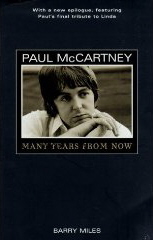 "I mainly remember wanting to get the vocal right, wanting to get it good," Paul relates in his book "Many Years From Now," "and I ended up trying each morning as I came into the recording session. I tried it with a hand mike, and I tried it with a standing mike, I tried it every which way, and finally got the vocal I was reasonably happy with. It's a bit of a belter, and if it comes off a little bit lukewarm, then you've missed the whole point. It was unusual for me; I would normally try all the goes at a vocal in one day." "This is more really just Paul singing," George Harrison explained just after the album was released, adding: "It's mainly Paul shouting." He was possibly trying once again to emulate his hero Little Richard, such as on his screaming ballad "Send Me Some Lovin'."


Geoff Emerick continues: "George Martin would frequently announce triumphantly, 'That's it; that's the one,' but Paul would overrule him, saying, 'No, it's not there yet; let's try it again tomorrow.' For all that – and he took many whacks at the song, over many days – I never sensed any real frustration in Paul, even though he was obviously having trouble getting the vocal the way he wanted it in his head. He knew what the ultimate goal was, and he knew that he was going to get it eventually. Besides, ever the consummate showman, he simply enjoyed singing it."

Part of Paul's aim, apparently, was to sing the bridges without having to break into his falsetto, something he couldn't achieve every day. Also, if he thought a certain day's attempt could be acceptable, he would double-track himself during the bridges to see if that would make it even better, sometimes even harmonizing with himself a little.


"Frankly, I think the reason Paul did those vocals each day before the other Beatles arrived was so he wouldn't have to face their disapproval or withering remarks," Emerick continues. "He wouldn't even play them each day's attempt to solicit their opinion. Perhaps he had learned his lesson from 'Ob-La-Di, Ob,La-Da,' when he had sung the vocal over and over again in front of everybody, pissing his bandmates off mightily in the process."

One bandmate that apparently was pissed off, however, was John. "I always though I could have sung it better," he told Playboy Magazine in 1980. "It was more my style than his. But he wrote it, so what the hell, he was going to sing it. If he had any sense, he would have let me sing it. (Laughing)"


Geoff Emerick had the same opinion. "There was one other factor (with Paul singing the song), and that was pride. Paul's ego prevented him from ever giving John a stab at singing the lead on 'Oh! Darling,' despite the fact that it was a song that was probably better suited to Lennon's voice. Even though John was standing by in the studio, apparently ready, willing, and able – in later years, he admitted publicly that he would have loved to have sung that lead – Paul was determined to give a Lennon performance all by himself. To a great degree he succeeded...but what a shame it was that, by the time The Beatles got to record the song, they were unwilling to ask one another for help. Such was the vibe of the 'Abbey Road' sessions."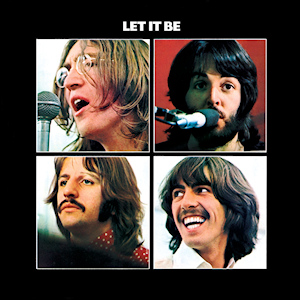 In July of 1969 it was decided that The Beatles would work together to record one final album of new material, leaving the January sessions for its own "Let It Be" soundtrack album to be released at a future date in conjunction with the release of the filmed footage as a documentary movie. This would mean that most of the material that they had been recording after January would now be completed with the intention of being on this new final album, which ultimately became "Abbey Road." Newer compositions would also be needed to fill out this new album as well, these also being recorded well into August.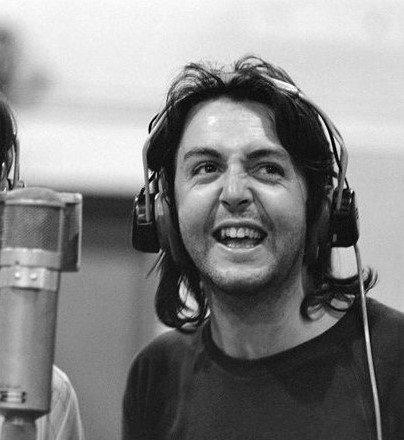 Therefore, attention came back to "Oh! Darling" on July 17th, 1969, in EMI Studio Three. There really wasn't much more that Paul felt needed to be added to the song other than nailing the above mentioned lead vocal, which is what Paul attempted again today. He apparently decided that his previous lead vocal overdub on April 26th wasn't good enough, deeming the stereo mixes made on May 1st now obsolete. What is interesting about his attempt on this day, him arriving at 2:30 pm well before the others got there and finishing by 6:30 pm, was that the recording sheet indicated "SI on 16," stipulating that Paul's lead vocal attempt was recorded onto 'take 16' and not 'take 26' as before. However, since there is no evidence of a vocal overdub being applied to 'take 16,' this must have been a clerical error by the engineer on that day, accidentally writing "16" instead of "26," the agreed upon best rhythm track. Not that it mattered much anyway, since this vocal overdub didn't suit Paul in the end.


It's also noteworthy to hear what other engineers who were present at these sessions had to say about Paul's dedication to getting the vocals right, as included in the book "The Beatles Recording Sessions." Alan Parsons relates: "Perhaps my main memory of the 'Abbey Road' sessions is of Paul coming into Studio Three at two o'clock or 2:30 each afternoon, on his own, to do the vocal on 'Oh! Darling.' That was a feature of the 'Abbey Road' sessions: you very rarely saw all four Beatles together. It was either John or Paul or George working on their various things, perhaps only getting together to hear something back. But Paul came in several days running to do the lead vocal on 'Oh! Darling.' He'd come in, sing it and say, 'No, that's not it, I'll try it again tomorrow.' He only tried it once per day. I suppose he wanted to capture a certain rawness which could only be done once before the voice changed. I remember him saying 'five years ago I could have done this in a flash,' referring, I suppose, to the days of 'Long Tall Sally' and 'Kansas City.'"

Engineer John Kurlander recalls: "I think Paul wanted this 'first thing in the morning' quality, or maybe it was 'last thing at night.' Whatever it was, he came in early each day, an hour before anybody else, to do his piece, always replacing the previous one until he got the one he liked."


Paul tried again the next day, July 18th, 1969, arriving in EMI Studio Three at 2:30 pm. Showing up a little later in the evening on this day was Ringo, himself trying to nail the perfect vocal on his composition "Octopus's Garden." By 8 pm, they were done for the day.

Paul's next vocal attempt was on July 22nd, 1969, in EMI Studio Three once again. He got there at 2:30 pm, gave the vocals another go, wasn't happy, and then later worked with the others in recording overdubs onto John's "Come Together" until 9:30 pm.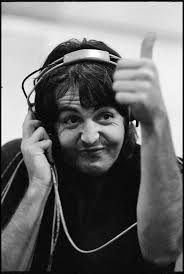 Paul thought he'd try yet again for a suitable lead vocal for "Oh! Darling" the next day, July 23rd, 1969, in EMI Studio Three at 2:30 pm. And this time, Paul was happy (that is to say, "reasonably happy," as he is quoted above as saying) with the results. Therefore, this was the vocal performance heard on the finished version of the song. He then double-tracked his high-pitched vocals during the bridges of the song, thus completing his lead vocal contribution for this track. After the others arrived and they added overdubs onto "Come Together" and did extensive work on a new composition eventually titled "The End," they called it a day at 11:30 pm.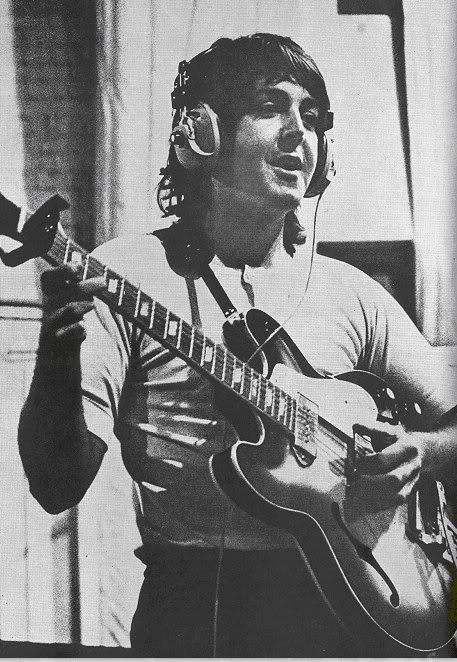 This is not to say that Paul felt "Oh! Darling" was complete yet. More attention was given to the song on August 8th, 1969, in EMI Studio Three. Early in the day The Beatles got together for a photo shoot for the front cover of the "Abbey Road" album, and then two sessions ran concurrently in EMI Studios later in the day. After they recorded overdubs onto "The End" in EMI Studio Two, Paul excused himself and entered EMI Studio Three between 5:30 and 9:45 pm to record overdubs onto "Oh! Darling" while John and Ringo added overdubs to "I Want You (She's So Heavy)" in EMI Studio Two. Paul added lead guitar to his song as well as tambourine, which put the song even closer to its finished state.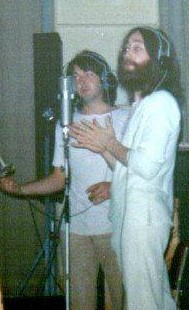 With a proposed deadline to finish the album looming, the group met in EMI Studio Two at 2:30 pm on August 11th, 1969 to perform yet more overdubs on three "Abbey Road" songs. After John, Paul and George added harmony vocals to "I Want You (She's So Heavy)," the same three did the same for "Oh! Darling" resulting in what Ian MacDonald describes in his book "Revolution In The Head" as "exquisite backing parts." These backing harmonies were recorded onto tracks seven and eight of the tape, thereby wiping their previous harmony attemps from April 26th. The song was now complete and, after George added some additional guitars to his "Here Comes The Sun" followed by some editing and tape copying of other songs for the album, they retired for the evening at 11:30 pm.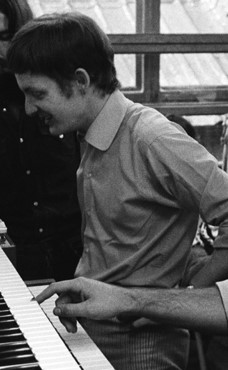 With "Oh! Darling" now complete, a proper stereo mix needed once again to be made, deeming the previous ones unusable. The next day, August 12th, 1969, producer George Martin and engineers Geoff Emerick, Phil McDonald and John Kurlander met in the control room of EMI Studio Two to try five attempts (labeled remixes 5 – 9) at creating this stereo mix, the final one undoubtedly being deemed the best. Curiously, when Paul and George Martin were working out the running order of the "Abbey Road" album on August 20th, 1969, an archive document shows a handwritten "OK voice?" next to the song "Oh! Darling." This appears to indicate that Paul was still unsure about his vocal contribution to the song. However, it was decided to leave it as it was.


Sometime in 1996, George Martin and Geoff Emerick returned to the rendition of the song that the group recorded on January 27th, 1969 during the rehearsals for the "Let It Be" project. This six-and-a-half minute performance was edited down to 4:07, just after John's vocalized verse proclaiming his joy at Yoko's divorce coming through. This was included on the compilation album "Anthology 3" which was released in October of 1996.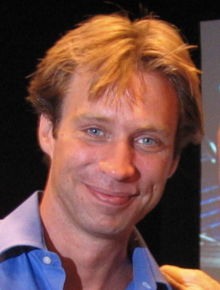 And then, sometime between 2004 and 2008, George Martin and his son Giles Martin went back to the master tapes of the finished song and isolated the "exquisite" backing vocals from "Oh! Darling" for inclusion in a mash-up mix for the track entitled "Here Comes The Sun (with 'The Inner Light' transition)." This new track was created for the "Beatles Love" show orchestrated by Cirque du Soleil and was included on the 2006 album of the same name.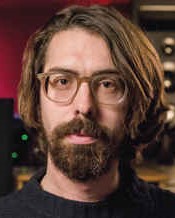 The master tapes were returned to again sometime in 2019 by Giles Martin and engineer Sam Okell. A vibrant new mix of "Oh! Darling" was created for inclusion on the various 50th Anniversary editions of "Abbey Road." While they were at it, they also created a stereo mix of 'take four' of the rhythm track as originally recorded on April 20th, 1969, this included on many editions of the new "Abbey Road" releases that year.


Sometime in 2021, Giles Martin and Sam Okell were commissioned to create a new mixes for an Anniversary version of the "Let It Be" album. They thought to include the above mentioned January 27th, 1969 recording of the song at Apple Studios as included on "Anthology 3" but in a more unedited state. John's adlib verse about Yoko's divorce was included here as well.
Song Structure and Style
Patterned after the tried-and-true early rock 'n' roll and blues standards, the structure of "Oh! Darling" is of the simple 'verse/ verse/ bridge/ verse/ bridge/ verse' variety (or aababa). There isn't even a need for a complicated introduction, conclusion or solo section to spruce up the format. It just doesn't need it!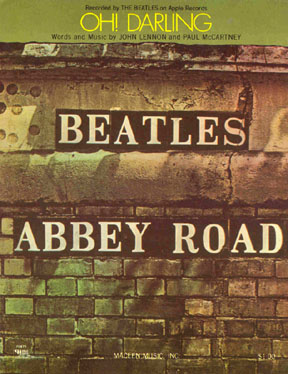 A simple augmented E chord from Paul on piano begins the song, played on what would be the third beat of an introductory measure, followed by the vocalist singing the word "Oh" on the fourth beat. From there we go directly into the first eight-measure verse. All four Beatles kick in immediately in the first measure of this verse, Paul on single-tracked lead vocal and Fats Domino-like triplet chords on piano, John playing heavy electric guitar chops on the two- and four-beat of each measure, George playing very distinctive 50's-style bass work, Ringo on drums accenting each one-beat with a slightly open hi-hat. Measures four through six feature John, Paul and George's effective "ahh" background vocals which follow the chord changes.


When measure seven begins, triggered by the word "harm," Ringo takes center stage with his deliberately prearranged strong accented beats on toms and kick drum, his open hi-hat accompanying them in the first half of the seventh measure followed by a rollicking drum fill in the second half. Both Paul's piano and John's guitar continue the pattern as they have been while George's bass follows Ringo's dramatic lead on drums. The first half of the eighth measure shows Ringo playing hard triplet beats on the toms which abruptly ends during the second half of this final measure as do all the other instruments. This allows for a 'Beatles break' on an augmented E chord as heard in the introduction while Paul once again sings "Oh" as a transition to the second verse that follows.


Verse number two is generally the same in arrangement as the first, one noticeable difference being the background vocals starting as early as the second measure singing "ooh" but then reverting back to "aah" as before in the fourth measure and then continuing as they did in the first verse. Also noteworthy is Paul adding a falsetto "ooooh" at the end of the fifth measure. The biggest difference with this second verse is its transition into the bridge that follows it. Instead of the 'Beatles break," Ringo goes into rapid-fire triplet fills on the toms and snare throughout the eighth measure while Paul bangs heavily on piano in a similar fashion. At the very end of the eighth measure, Paul begins his climactic screaming vocal line "WHEN YOU...," which propels us urgently into the bridge.


The bridge is also eight measures in length, the primary focus here being Paul's high-energy double-tracked lead vocal which is sung at the very top of his vocal range. John's guitar is now playing an effective falling and then rising line which adjusts repeatedly with every chord change, this being placed high in the mix. Paul keeps providing the bedrock of the song on piano while both George and Ringo plod away perfectly on bass and drums to keep the excellent rhythm groove going. Ringo adds three simple triplet drum fills in this bridge at the end of measures one, two and four.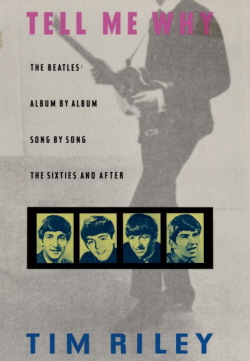 The emotional high point of the bridge is when Paul's vocal hits fever pitch on the downbeat of the second measure on the lyric "you didn't NEED me anymore," this moment appropriately described in Tim Riley's book "Tell Me Why" as "unhinged." The creative tension, which depicts the singer's deep pain, keeps rising and rising in the bridge until the eighth measure where the floor drops out with another 'Beatles break.' Ringo partially reprises his drum work at the end of the first verse until the downbeat of the eighth measure where all instruments momentarily disappear to reveal Paul's final highly reverberated lyric "die, I, I, I, I, I," which gracefully descends in scale as well as in volume. Paul then gives his usual transitional "Oh" to bring us into another verse.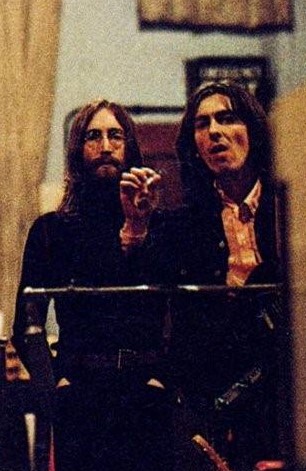 This third verse is nearly identical to the second verse except for slightly different lyrics and the backing vocals not appearing until the beginning of the third measure. These vocals sing "ooh" during the third measure and then "aah" for measures four through six. The eighth measure contains a new ad-lib line from Paul, "Believe me, darling," which creates a nice wind-up for the second bridge that follows.


This second bridge could be described as a simple repeat of the first bridge but, in reality, should be described as a trumped up version of the first bridge. Paul's amazing vocal work brings you to the edge of your seat, and he's feeling that effect himself as he injects an excited "Whoa-oo-ohhh" in the first measure. Where Ringo placed simple drum fills in the first bridge, he now adds phenomenally inventive drum fills which, to my ears, had to have been personal expressions of an emotional high that was being achieved in this part of the song. Both John and George continue their powerful contributions to this bridge as well, John adding a final falling guitar note that can be heard behind Paul's vocal during the 'Beatles break' in the eighth measure. This bridge is simply breathtaking!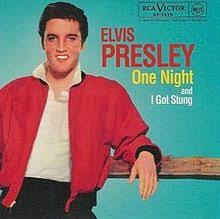 Next comes the fourth and final verse which is substantially similar to the others with, of course, some noteworthy changes. The backing vocals begin right at the first measure this time, singing "ooh" until it changes to "aah" in the fourth measure and stays there throughout the sixth measure. Paul celebrates the effectiveness of the song by ending it with an unpredictable blood-curdling "DO YOU NO HARM," this propelling the song to conclude on an emotive high note. The final measure of this verse, which is the final measure of the entire song, ends in a similar style to Elvis's "One Night," which this song appears to be primarily patterned after. A 'Beatles break' occurs on the downbeat of the eighth measure, followed by two chords played by all instruments. The last chord rings out to end the song, but then we hear a guitar playing each of its six strings in descending order, presumably plucked behind the bridge of the instrument, which is a nice final touch.

Lyrically, the singer is in anguish over the news that his girl 'doesn't need him anymore,' which devastates him nearly to the point of death. Therefore he pleads with her to reconsider, emphasizing his assurance that he would never 'do her any harm.' Paul's vocal delivery is the epitome of convincing, his gut-wrenching pleas appropriate for the subject matter as well as fitting for a pastiche of 50's rock 'n' roll.


Instrumentally, the group dynamic couldn't be any tighter and cooperative, which is surprising due to the lateness of The Beatles career in which it was recorded. Lennon always wanted to play 'rockers' with the group, viewing their early Hamburg and Cavern years as when they were at their peak. And he got his wish with "Oh! Darling," only this time his stellar performance was on his Epiphone Casino instead of his old Rickenbacker from the early days. And you can almost hear Ringo smiling as he puts in an impressive and emotional drum presentation for the song. George's bass work, being mixed at a high volume, shows his skill on what was not his usual instrument, perfectly nailing the 50's rock 'n' roll style the band was aiming for. It appears that Billy Preston's organ and Paul's overdubbed tambourine were omitted from the final mix, their presence being felt rather than heard.


And, of course, Paul is the driving force of the song, his simple but dynamic piano work being exactly what the song needed. His vocals here are arguably the highlight of his entire career. Never before had he worked so hard to perfect a performance. He may have figured that, once it was captured on the recording the way that he heard it in his head, it probably would never be able to be duplicated.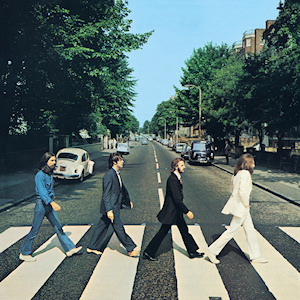 American Releases
On October 1st, 1969, the final recorded Beatles album was released in America, simply titled "Abbey Road." "Oh! Darling" was the fourth track on the album, making this the second of the two McCartney-penned songs on side one of the LP, this track immediately following Paul's "Maxwell's Silver Hammer." The album took only three weeks to jump into the top spot on the Billboard album chart, raking in a total of eleven weeks in the #1 position. Sometime in 1978, Capitol released a picture disc version of the album which quickly went out of print. The album first appeared on compact disc on October 10th, 1987, and then as a remastered release on September 9th, 2009. A new mix of the "Abbey Road" album was then released on CD and vinyl on September 27th, 2019 for its 50th Anniversary, along with a new picture disc version on 180-gram vinyl.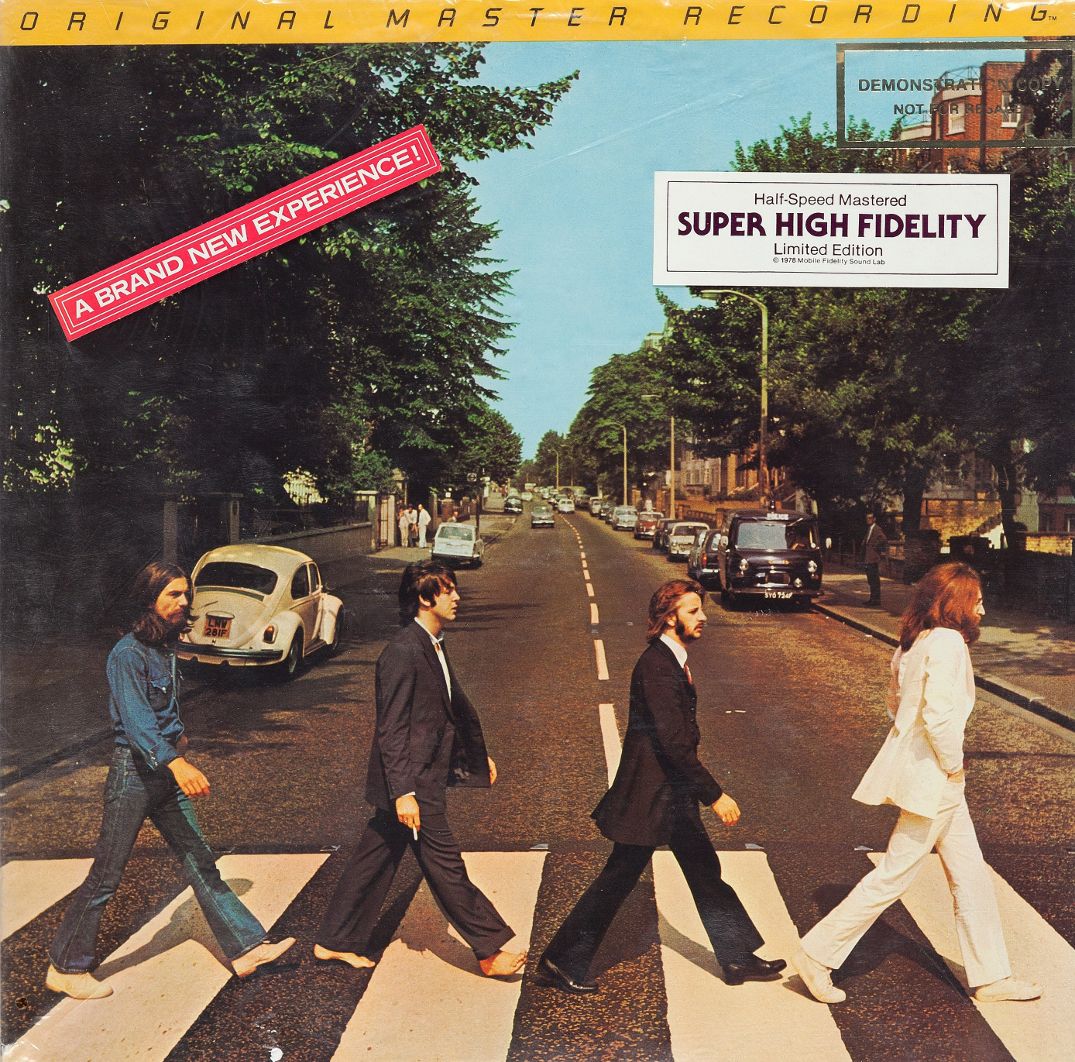 An interesting US vinyl edition of "Abbey Road" was released on December 28th, 1979, this being manufactured by Mobile Fidelity Sound Lab in Chatsworth, California as the first Beatles installment in their "Original Master Recording" series. Their practice was to prepare a new master utilizing half-speed mastering technology from the original master tapes, in this case using the leased sub-master from Capitol Records. Stickers on the shrinkwrap proclaimed this album as being "A Brand New Experience," which proved to be the case. This version of the album sounded superior to all previous British and American pressings at that time. Unfortunately, this excellent edition of "Abbey Road" was only available for a short time and is quite collectible today.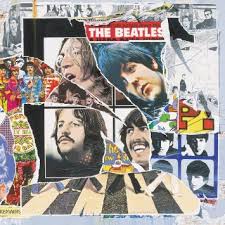 As explained above, the rehearsal of the song that The Beatles had recorded on January 27th, 1969 during the "Let It Be" sessions was included on the compilation album "Anthology 3." This album was released on October 28th, 1996 and quickly went 3x Platinum, reaching #1 on the US Billboard album chart.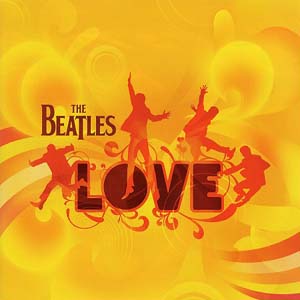 The above described new mix/mashup entitled "Here Comes The Sun (with 'The Inner Light' transition)," which includes the backing vocals of "Oh! Darling," was included on the November 20th, 2006 released album "Love." This album was highly acclaimed and became very successful internationally, peaking at #4 on the US Billboard chart.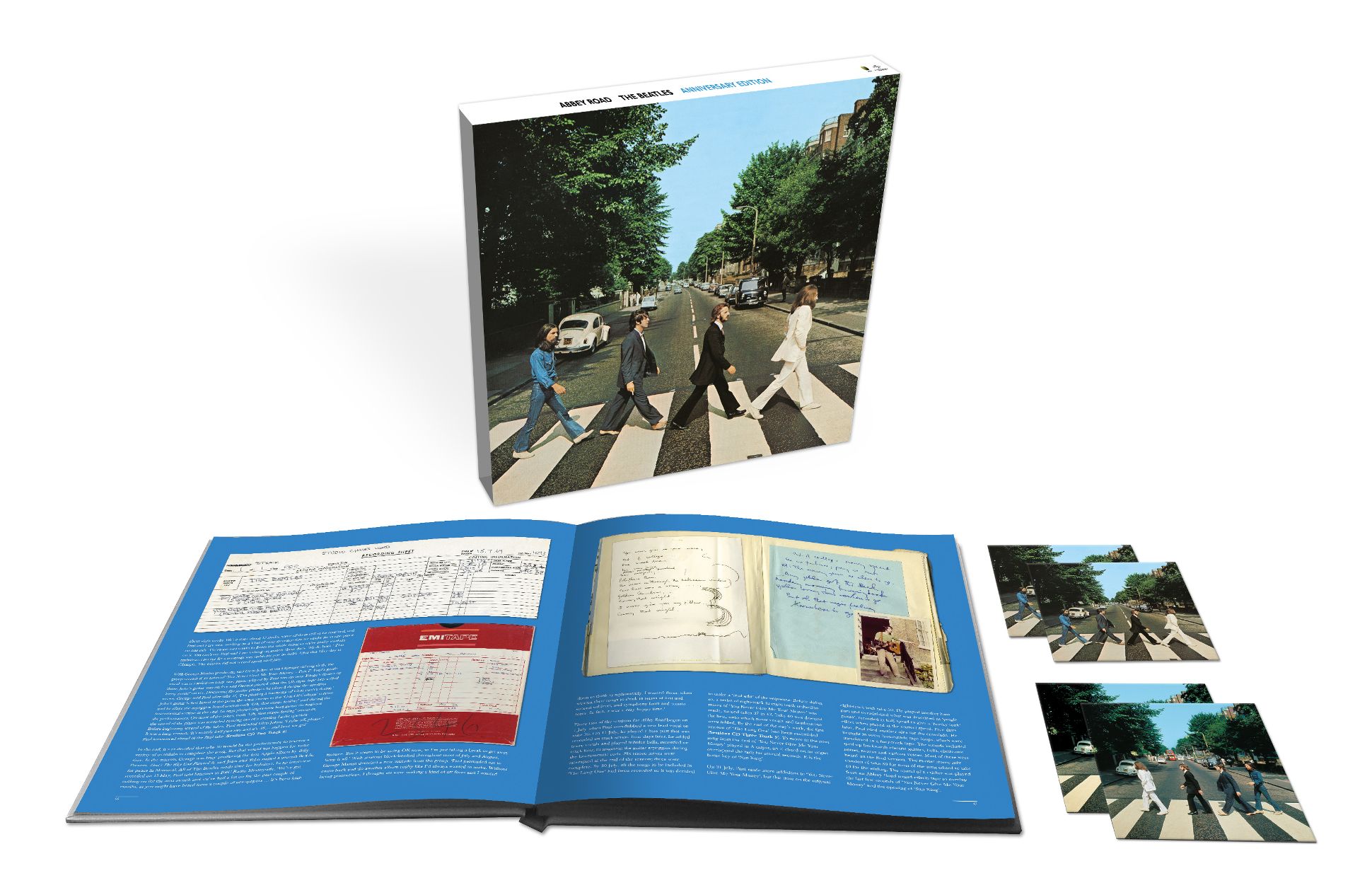 On September 27th, 2019, various editions of "Abbey Road" were released to commemorate its 50th Anniversary that featured interesting versions of "Oh! Darling." The "Deluxe" 2CD edition, the "Triple Album" vinyl set, and the "Super Deluxe" 3CD + Blu-ray edition, all contain the newly created Giles Martin mix of the entire album as well as the never before heard 'take four' of "Oh! Darling" as recorded on April 20th, 1969.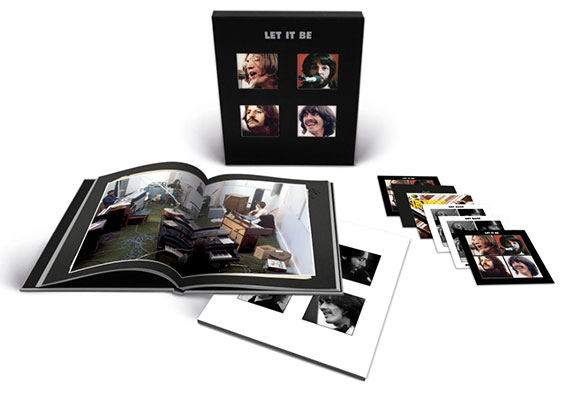 On October 15th, 2021, various editions of the "Let It Be" album were released, some of which featuring an interesting version of "Oh! Darling." The "Super Deluxe" 5CD + Blue-ray edition and the "Super Deluxe" 4LP + 1 12" EP edition include a rehearsal of the song as recorded on January 27th, 1969, this being a longer version of the same recording that appeared on "Anthology 3" as detailed above.


Live Performances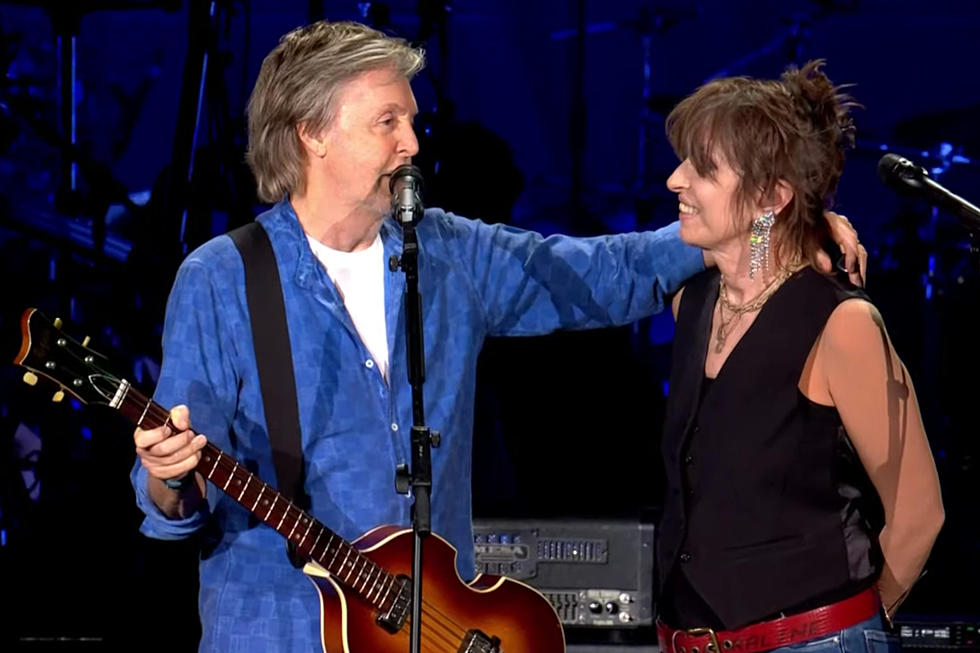 The Beatles never performed "Oh! Darling" live, a brief segment of Paul playing the song on the piano in the 1970 released "Let It Be" movie and footage of The Beatles playing it in the 2021 "Get Back" documentary being the closest things. The only time he's ever performed the song was on September 3rd, 2022 at Wembley Stadium in London for the "Taylor Hawkins Tribute Concert" as a duet with Chrissie Hynde of The Pretenders. "Me and Chrissie are going to do a song here that I haven't done since recorded it 100 years ago," Paul announced before the song was performed. "I've never done it as a duet but we're gonna do it for the first time for you," The Foo Fighters also serving as the backing band.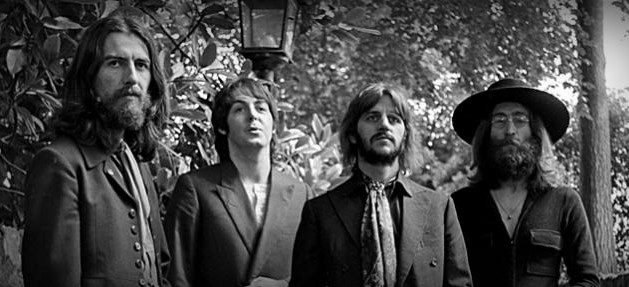 Conclusion
"Oh! Darling" is one of many undeniable highlights of their excellent "Abbey Road" album, their amazing swansong. With each track, the listening experience tickles the ears and, in this case, intensifies to a fever pitch as McCartney leads the band through a revisit to their rock 'n' roll roots that arguably outshines the classics that inspired it.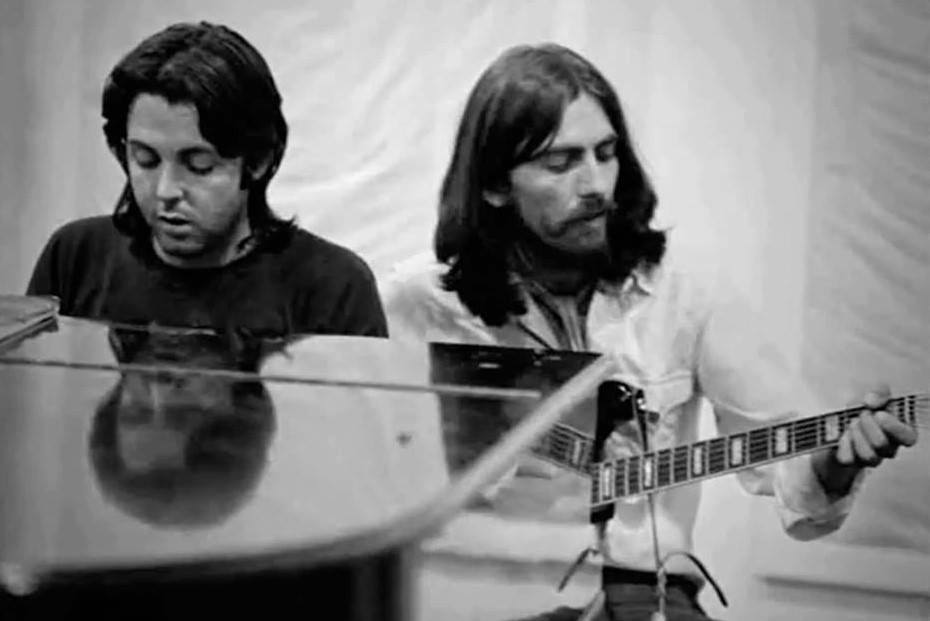 In actuality, one can easily forget that this song was intended to be a send-up, or respectable nod, to a by-gone era. To this day, "Oh! Darling" is viewed as a highly esteemed piece of muscle rock with blistering vocals and powerful backing instruments. For the naysayers whose opinion is that The Beatles were a bubblegum pop band who could write some nice melodies but couldn't deliver them with much talent or punch, PLEASE play them "Oh! Darling," a highly respected high-energy album track that shows all four musicians at the top of their game.


Song Summary

"Oh! Darling"
Written by: John Lennon / Paul McCartney
Song Written: December 1968 to April 1969
Song Recorded: April 20 & 26, July 17, 18, 22 & 23, August 8 & 11 1969
First US Release Date: October 1, 1969
First US Album Release: Apple #SO-383 "Abbey Road"
British Album Release: Apple #PCS 7088 "Abbey Road"
US Single Release: n/a
Highest Chart Position: n/a
Length: 3:28
Key: A major
Producer: Chris Thomas, George Martin
Engineers: Jeff Jarratt, Geoff Emerick, Phil McDonald, Tony Clark, John Kurlander, Alan Parsons
Instrumentation (most likely):
Paul McCartney - Lead and Backing Vocals, Piano (Hamburg Steinway Baby Grand), Lead Guitar (1962 Epiphone ES-230TD Casino), tambourine
John Lennon - Guitar (1965 Epiphone ES-230TD Casino), backing vocals
George Harrison - Bass (1968 Fender Jazz Bass), backing vocals
Ringo Starr - Drums (1968 Ludwig Hollywood Maple)
Billy Preston - Organ (Hammond RT-3)
Written and compiled by Dave Rybaczewski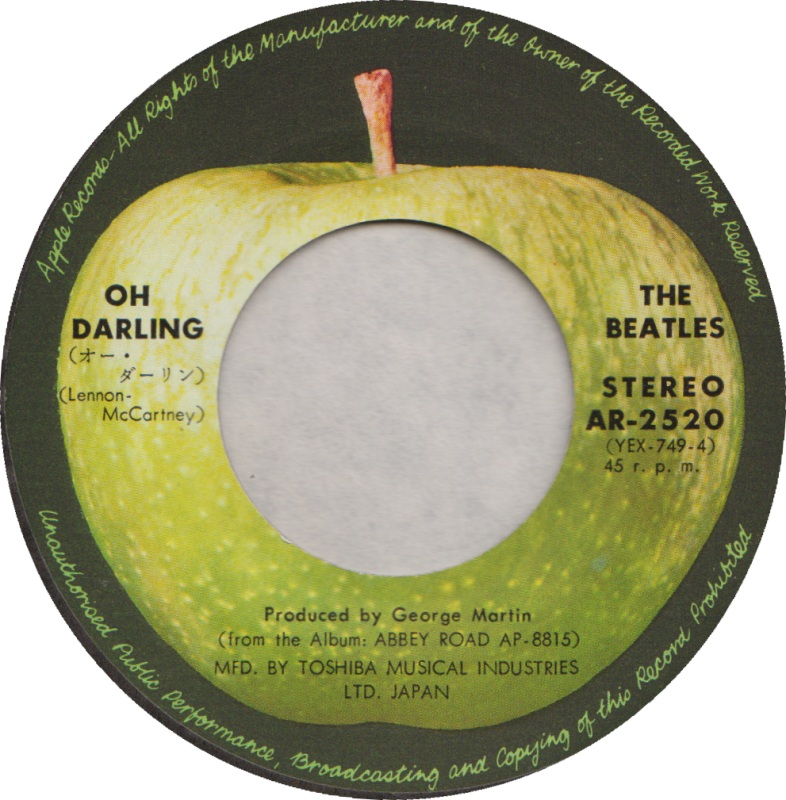 Japanese single
IF YOU WOULD LIKE TO MAKE A DONATION TO KEEP THIS WEBSITE UP AND RUNNING, PLEASE CLICK BELOW!
Sign Up Below for our MONTHLY BEATLES TRIVIA QUIZ!