Search by Keyword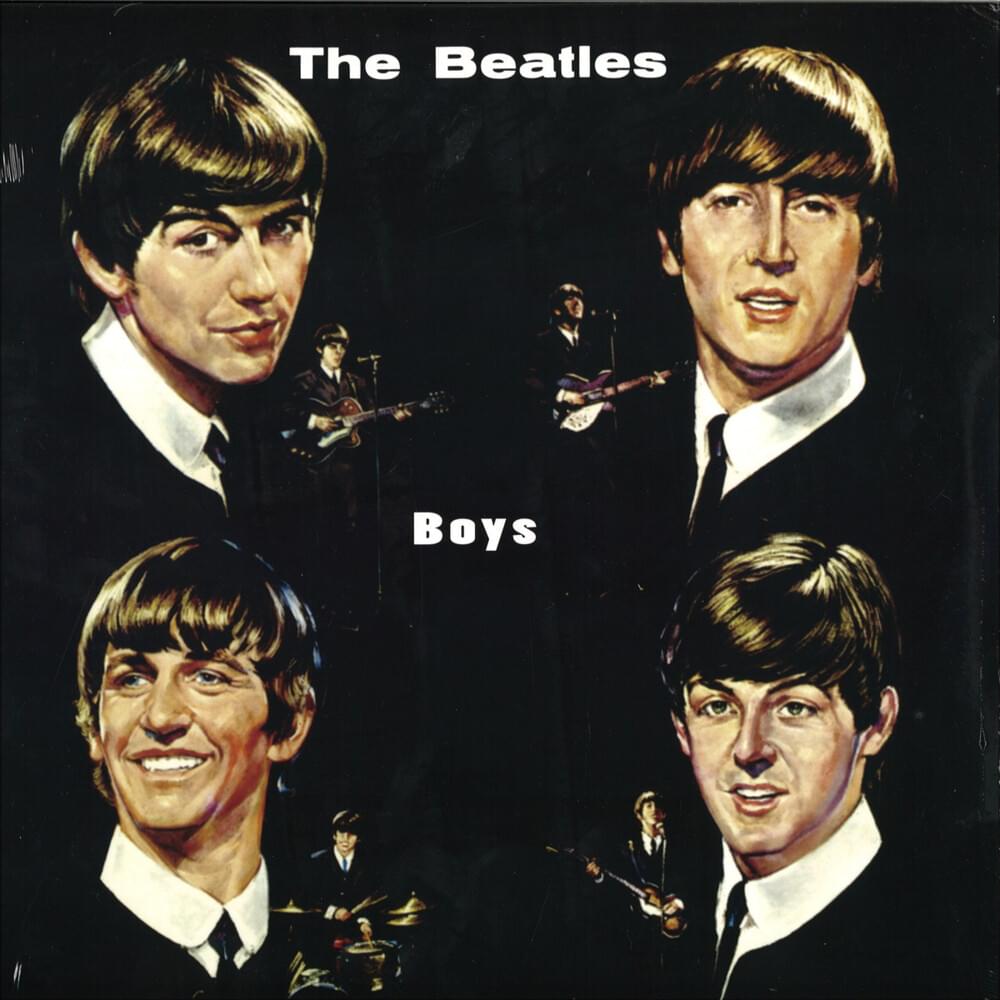 "BOYS"
(Luther Dixon - Wes Farrell)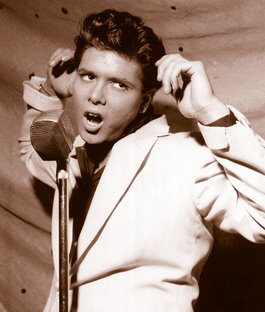 When The Beatles were holding their first audition / recording session with George Martin at EMI Studios on June 6th, 1962, a determination was being made as to which member of the group would be focused on as the "leader." The established British rule of the day, professional or non-professional, was to have one member of each pop group stand out as lead singer, as in Cliff Richard and The Shadows, Johnny Kid and The Pirates, Gerry and The Pacemakers, Derry and The Seniors, Rory Storm and The Hurricanes, etc.
George Martin remembers originally favoring McCartney as the leader, being that he had the most melodious singing voice, but also contemplating Lennon as well. But knowing that The Beatles had become a well established act with a great local following as a four piece unit, and that each of them sang lead throughout their "stage act," each having their own personal following, he decided that the band should not be "tinkered with."
So the name of the group did not become "Paul and The Beatles," and therefore did not have only one lead singer. This may have been unconventional, but The Beatles were anything but conventional anyway. Right from the first album, each member of the band sang lead on at least one song. As Ringo Starr had acquired the lead singing duties for the song "Boys" from former drummer Pete Best, this became his lead vocal debut on the first Beatles album.
Songwriting History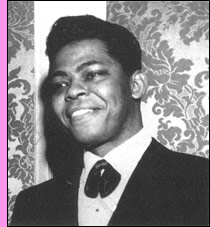 Both of this song's composers had well established careers in music and songwriting. Luther Dixon was a producer and songwriter in the R&B field with a successful career that spanned from the late '50s and throughout the '60s. He had co-written many early hits, most notably "Sixteen Candles" by The Crests in 1958, which led to his eventually being hired as manager of artist development at the small New Jersey label Scepter Records. The owner of the label, Florence Greenburg, focused on promotion while Luther Dixon focused on developing a young singing group who went to high school with Florence Greenburg's daughter. That group became known as The Shirelles.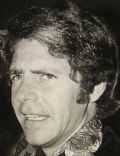 Their first #1 hit on the Billboard pop charts was Luther Dixon's arrangement of the Gerry Goffin & Carole King classic "Will You Love Me Tomorrow." For the b-side, Luther Dixon had the girls sing his arrangement of his own self-penned song "Boys," which was co-written by his new songwriting partner Wes Farrell. The Shirelles' next #1 single, "Soldier Boy," was co-written by Luther Dixon and Scepter's founder Florence Greenburg.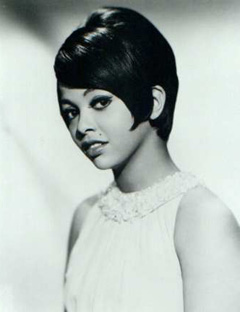 Luther Dixon continued to co-write and produce many hits for the Scepter label and others, including "Big Boss Man," "Mama Said (There'd Be Days Like This)," "Soul Serenade," "I Don't Want To Cry" and "I Love You 1000 Times." He also can be credited with discovering many acts for the Scepter label, including Tammi Terrell. He even accepted an offer from Capitol Records to form his own record label Ludix Records. His death on October 22nd, 2009 left a legacy of songwriting credits for artists such as Elvis Presley, The Jackson 5, B.B. King, Jerry Lee Lewis and, of course, The Beatles.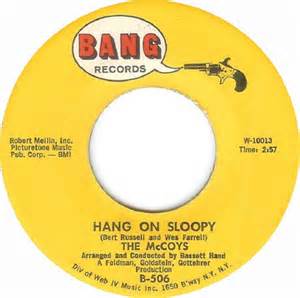 Wes Farrell has an even more impressive musical legacy. He started his songwriting career at the age of 19, writing hits for many early '60s artists, such as Dion, Freddie Cannon, Chubby Checker and Timi Yuro. His biggest songwriting success was the Billboard #1 hit "Hang On Sloopy" performed by The McCoys. Wes Farrell co-wrote many other successful songs throughout the '60s, most notably "Come A Little Bit Closer" (co-written with Tommy Boyce and Bobby Hart of The Monkees fame), "Come On Down To My Boat," "Let's Lock The Door (And Throw Away The Key)" and of course "Boys." He formed his own publishing company in 1966 called "The Wes Farrell Organization," which was responsible for the sale of 10 million singles and five million albums.
Wes Farrell's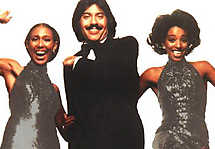 career blossomed further in the '70s with his ownership of Bell Records. Naming Tony Orlando's new singing trio after his daughter, Dawn, they spawned many early '70s hits under his direction. He also became the guiding force behind the music produced for the '70s TV sensation The Partridge Family, co-writing "Doesn't Somebody Want To Be Wanted," "I'll Meet You Halfway" and their television show's theme "C'mon Get Happy." After Bell Records was bought out by Arista Records, Wes Farrell founded a new label, Chelsea Records, which signed successful artists such as Austin Roberts, Wayne Newton and Rick Springfield.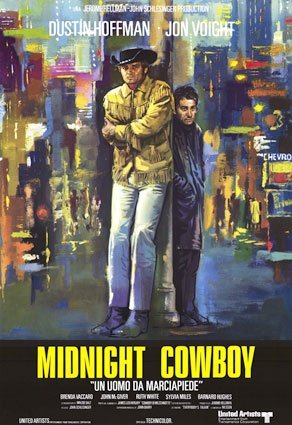 Add to all of this his movie scores (most notably the Academy Award winning "Midnight Cowboy") and the formation of Coral Rock Commercials (responsible for the creation of TV commercial jingles), Wes Farrell has had one amazing and successful career in the field of music. His companies have been responsible for worldwide sales figures of over 300 million records, over 100 gold records to his name, Emmy and Grammy nominations, and many other national and international awards. His death from cancer in 1996 finalized the phenomenal legacy left by an outstanding musical entrepreneur that has yet to be equaled.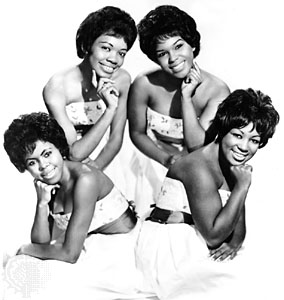 The Shirelles, a group of high school friends formed in Passaic, New Jersey in 1958, became the first girl group of the '60s to have a #1 hit on the Billboard pop chart. While in high school, they entered a talent show singing "I Met Him On A Sunday." A school friend had them audition for her mother, who was Florence Greenburg, future owner of Scepter Records. Through her connections, that song was released by Decca Records and reached #49 on the Billboard pop charts. Shortly afterward, Florence Greenburg signed the group to Scepter Records and got them working with producer Luther Dixon.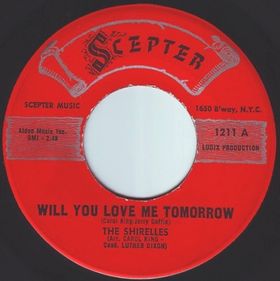 Under his direction, their career gained momentum until their third single "Will You Love Me Tomorrow" reached #1 on Billboard, which then became a blueprint for girl groups for the remainder of the decade. The b-side of this enormous hit was Luther Dixon's co-authored song "Boys."
Their recording career continued to flourish while Luther Dixon was behind the recording console, but after his departure from Scepter Records, their hits slowly diminished, also coinciding with the beginnings of the British Invasion. The group racked up twelve Top 40 pop hits ranging from October 1960 through July 1963, hitting #1 twice ("Soldier Boy" being the second).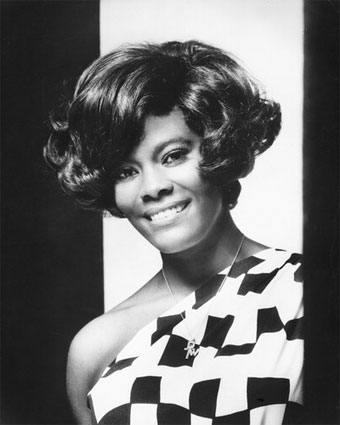 Their influence has touched a vast array of recording artists with their singing style, as well as a good quantity of hit cover versions of their songs. Besides The Beatles, notables include Manfred Mann's hit version of "Sha La La," The Mamas And The Papas' rendition of "Dedicated To The One I Love," Smith's Top 10 version of "Baby It's You," and Carole King's own version of "Will You Love Me Tomorrow." The group also helped launch the career of fellow Scepter Records recording artist Dionne Warwick by having her fill in for two different members of The Shirelles (at different times) while on tour so that each could take their maternity leave.
As for The Beatles, they had been known to perform on stage whatever material it took to make them stand out. If all of the other bands were doing the hit songs, they would perform the b-sides instead. So the b-side of "Will You Love Me Tomorrow" was the natural choice for The Beatles to add to their "stage act." While John sang lead on "Boys" at first, Pete Best was eventually given the privilege of singing lead on this song throughout most of 1962 while, coincidentally, Ringo had been given the same privilege as a vocal spotlight as a member in his earlier Liverpool group "Rory Storm And The Hurricanes," newcomer Cilla Black occassionaly sharing the microphone with Starr during some performances. Ringo's familiarity with the song made the transition an easy one when it became his spotlight song within The Beatles and remained as such long after its being recorded. Later, in 1965, Pete Best recorded his own rendition of the song years after his ouster from the group.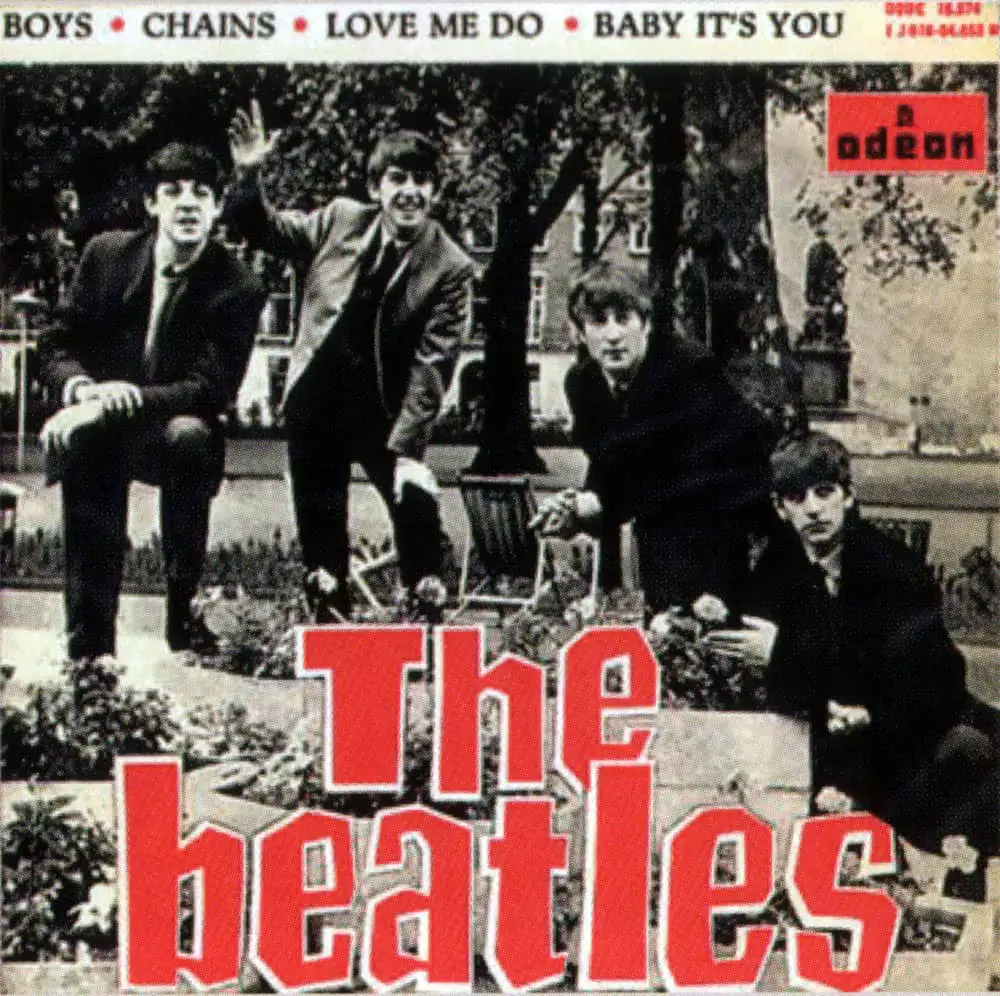 Recording History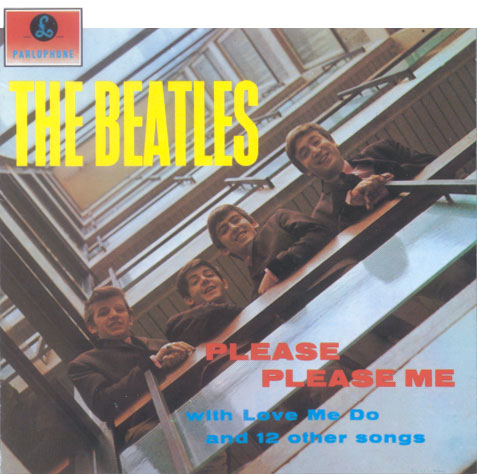 This song was also one of the ten songs recorded on that historic day of February 11th, 1963, the day chosen to produce the first Beatles album, "Please Please Me." The third of three sessions on that day (the evening session) was held between 7:30 and 10:45 pm at EMI Studio Two. Of the six songs hurriedly recorded during this evening session, "Boys" was the third, this being the first Ringo lead vocal many Beatles' fans ever became acquainted with.
Of all the songs recorded on this day, this is the only one that was recorded in one take. Since the original Shirelles record was released on November 7th, 1960, The Beatles learned it quickly thereafter and had been performing it regularly ever since, being a showcase for Pete Best's vocals and then for Ringo when he replaced him in the band. They obviously knew the song like the back of their hands, as McCartney has been quoted that it was a "fan favorite" in their early live performances. So at approximately 8:45 pm, the recording of one take was all that was needed, the chorus of which bearing striking resenblance to Ray Charles' "What'd I Say" in the process, something that was emulated by The Beatles once again a year-and-a-half later on their recording of "I Feel Fine." This recording of "Boys" was a complete performance with no need of overdubs or edits. The fade out ending was added to both the mono and stereo mixes, both of which were created on February 25th, 1963, in the control room of EMI Studio One by George Martin and engineers Norman Smith and A.B. Lincoln.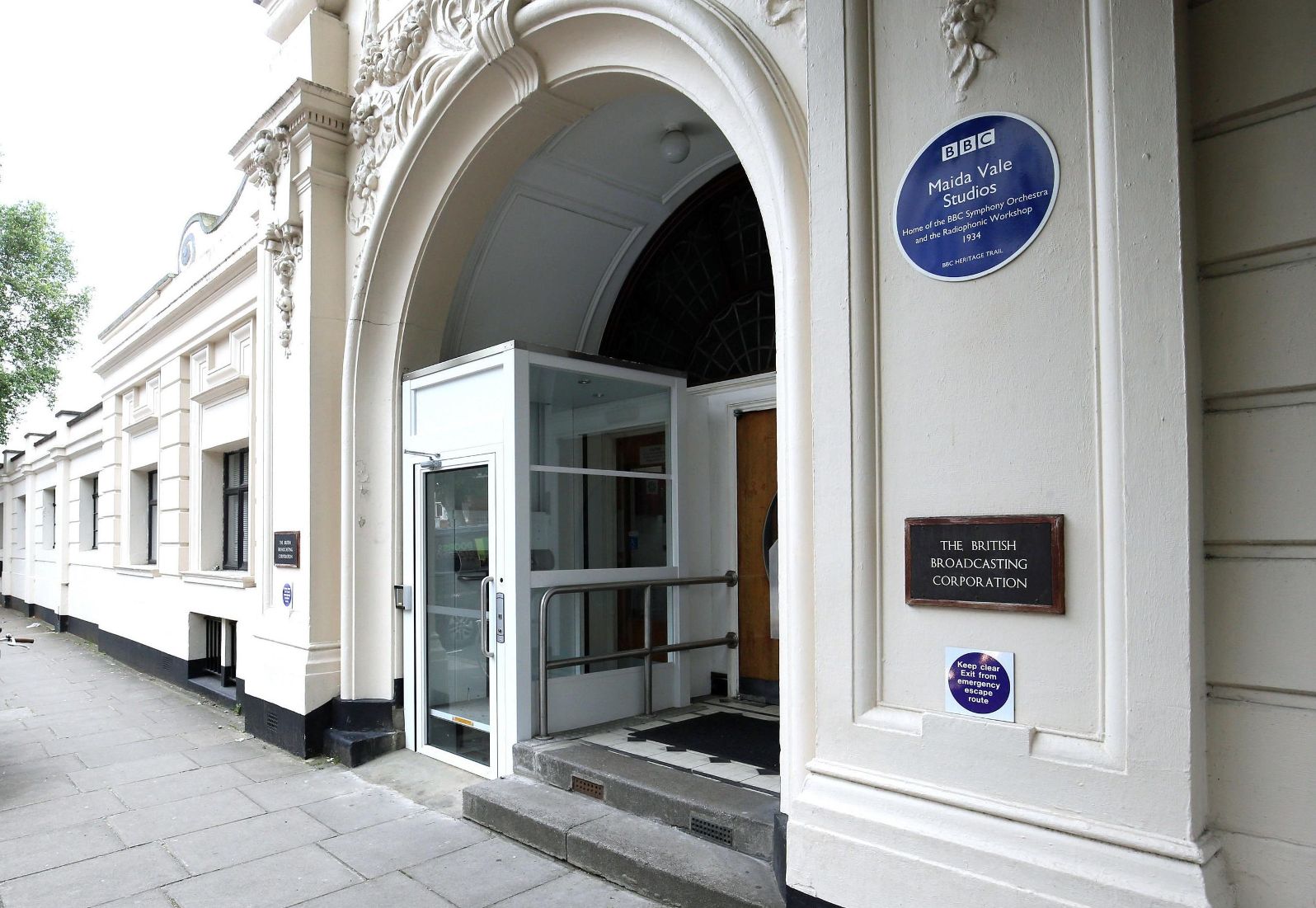 The Beatles made six more BBC studio recordings of "Boys" in 1963. The first was on April 1st in Studio One of BBC Piccadilly Studios in London between 6:30 and 10:30 pm for the radio show "Side By Side," which aired on May 13th between 5 and 5:29 pm. On April 4th, they recorded the song again for "Side By Side" at BBC Paris Studio in London between 11 am and 2 pm, this being produced by Bryant Marriott and broadcast on June 24th between 5 and 5:29 pm. Interestingly, later on April 4th, a surprisingly clear private recording of the song was made by John Bloomfield, a fifteen-year-old student in the audience of Stowe School at Roxburgh Hall in Stowe where The Beatles performed a total of 22 songs between 6:30 to 7:30 pm. Then we go to May 21st, at Playhouse Theatre in London between 5:30 and 6:30 pm for their next BBC recording of "Boys," this session being for the show "Saturday Club," which aired on May 25th between 10 am and noon. The next recording of the song was on June 17th for the fourth edition of their show "Pop Go The Beatles," this session taking place in Studio Five of Maida Vale Studios in London between 10:30 am and 1 pm with Terry Henebery producing, this show airing on June 25th between 5 and 5:29 pm.

On August 21st, 1963, during a six consecutive night residency in Bournemouth, Hants, England, the chief technician at the Gaumont Cinema recorded The Beatles performance on his reel-to-reel tape recorder in order to check the venue's sound system. The eighth song on their set list that day was "Boys." This rather clear sounding 25-minute tape reel was sold by Christie's auction house in 1998 for 25,300 pounds and has not yet been made available commercially.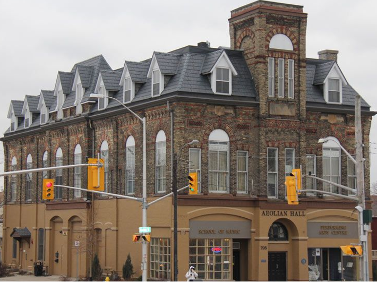 Then to September 3rd for the fourteenth edition of the BBC series "Pop Go The Beatles," "Boys" being the final song recorded in Studio Two of Aeolian Hall in London between 5 and 7:30 pm and produced by Ian Grant. This program aired on September 17th between 5 and 5:29 pm. Even after their second album "With The Beatles" was released, they still chose to record "Boys" on a new BBC radio special entitled "From Us To You," recorded December 18th at BBC Paris Studio in London between 7 and 10:30 pm, this recording being produced by Bryant Marriott and broadcast on "Boxing Day," December 26th.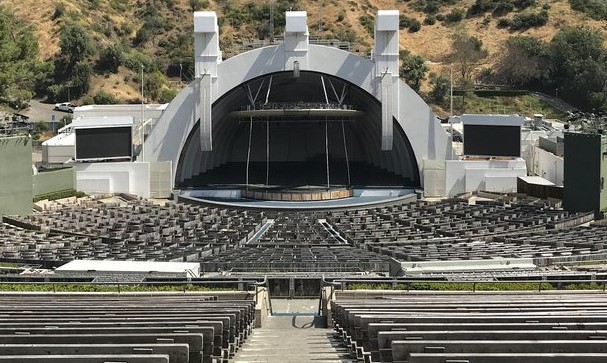 Three additional recordings of "Boys" were made in 1964. On April 19th of that year, the group convened in IBC Studios between 10 am and 8:30 pm in Portland Place, London, to record songs for lip-syncing purposes for their upcoming British television special "Around The Beatles." With Terry Johnson and Glyn Johns as engineers, they recorded "Boys" and various other songs for this TV show, this particular song being omitted from the show but ultimately being released on their album "Antholgy 1" in 1995. Then, on July 17th of that year, The Beatles recorded their final BBC performance of the song at BBC Paris Studios in London between 2:15 and 6:15 pm for the fourth edition of "From Us To You," which was produced by Bryant Marriott and broadcast on August 3rd between 10 am to noon. "Boys" was also recorded at their performance at the Hollywood Bowl in Los Angeles, California, on August 23, 1964. The entire concert was recorded on a three-track recording machine with Capitol's vice president Voyle Gilmore and George Martin as producers and Hugh Davies as engineer.

The purpose of the Hollywood Bowl recording was to release a live Beatles album for the 1964 Christmas season, but it was cancelled because of the "technical quality of the tapes," as the press reported at the time. However, George Martin and engineer Geoff Emerick were eventually given the Hollywood Bowl master tapes on January 18th, 1977 for them to finally prepare "The Beatles At The Hollywood Bowl" album, their work on the tapes being concluded on January 23rd of that year for its release on May 4th, 1977. Their 1964 performance of "Boys" was included on this release.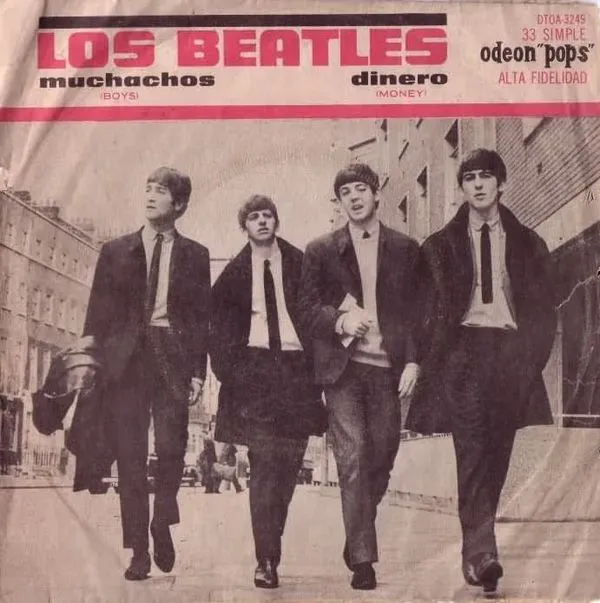 Song Structure and Style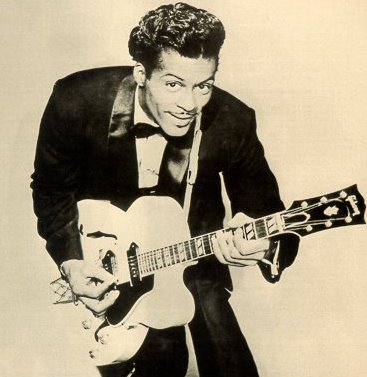 The song "Boys" is structurally unique to this album in two ways. First, it is the only song on the album written in the "12-bar blues" style, meaning that each section of the song (except the small introduction) consists of twelve measures. Also, each section of the song has the same chord pattern, which is E7 (4 measures), A7 (2 measures), back to E7 (2 measures), then B7 (1 measure), A7 (1 measure), E7 (1 measure) and finally B7 (1 bar), which is used as a transition to begin the sequence again for the next section of the song. This total of 12 measures makes up the standard "12 bar blues" pattern used by many of the recording artists that The Beatles admired, such as Chuck Berry ("Too Much Monkey Business," "Johnny B. Goode") and Gene Vincent ("Be-Bop-A-Lula").
The second unique facet of this song on the album is the occurrence of an actual chorus. This song was written in the 'verse/ verse/ chorus/ verse/ chorus' style (or aabab). After the first chorus, George Harrison performs a guitar solo which replaces the sax solo on the original Shirelles recording. This is the second of four guitar solos on the "Please Please Me" album.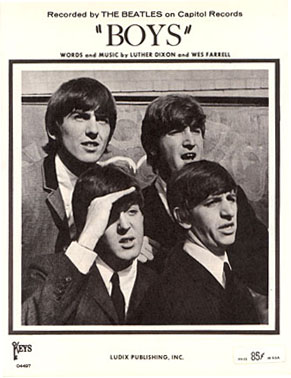 After a rousing 4 measure introduction, Ringo starts out the first verse, as he does on all the verses, singing practically a cappella to only four bass notes, one per measure. Paul, George and John then begin the background harmony phrases "bop-shoo-op" which consistently occur during each verse of the song. As the second verse continues in the same structural pattern, we begin to hear McCartney's excited whoops and hollers which continue to escalate in frequency as well as intensity throughout the rest of the song.
The chorus then occurs which finally introduces to the listeners the title of the song (actually drilling it into our heads, being repeated 11 times per chorus). McCartney's incredible musicianship is then brought to the fore as he displays a careful staccato in his intricate bass line WHILE singing (with George and John) the background vocal phrase "yeah, yeah, boys" which is out-of-sync with his quarter note bass playing. Couple this with Ringo's exuberant vocal work (simple though it may be) which outshines the original in excitement, and you have a thrilling climax to the verse / verse / chorus pattern that is only outshined by its repeated refrain and the song's fade out.
After Ringo's encouraging exclamation "all right George," as he was prone to do (as in "Honey Don't), we are treated to Harrison's simple but effective guitar solo, not overdubbed as most future recordings were, but all in one performance with the band. It's quite apparent that The Beatles were enjoying the performance very much as if there was an audience present like there usually was when they performed the song. Judging by Paul's screams, he seems to have been enjoying it a little too much. But, on the whole, they all must have known that they were nailing the song on the first try, which they indeed did.
Ringo's drum work is also of note, displaying for the second time on the album the band's trademark "beat" style that they had perfected throughout the past few years. Although his squeaky drum pedal is apparent throughout the song, the energetic performance with striking drum fills shows that he clearly had the song down pat.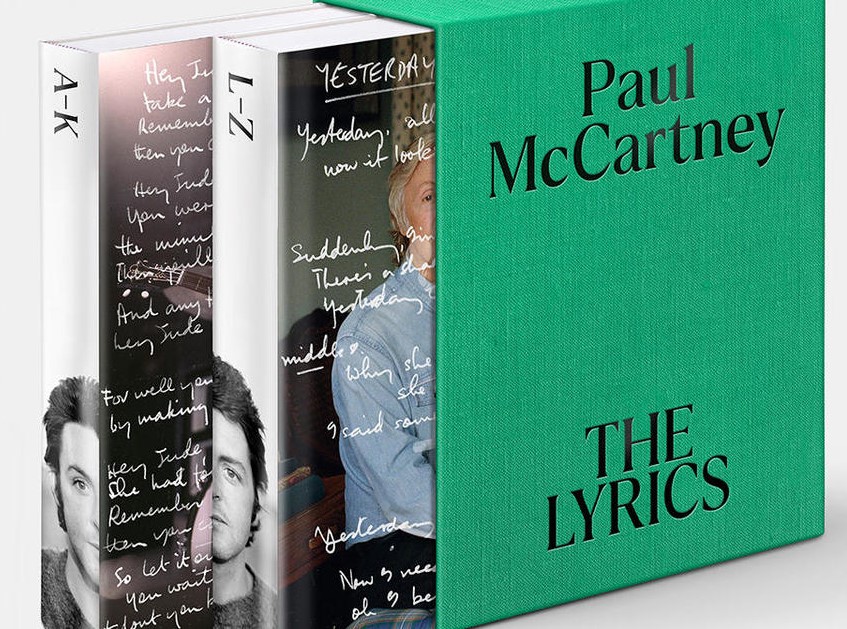 It may seem odd to many that The Beatles would even perform a song that contained lyrics which lauded the joys of "boys." As they had a penchant for learning girl group songs, the lyrics to most of those could be comfortably converted to being sung by either sex. This song, though, was not the case, as Ringo exclaims at the end of each chorus that boys are a "bundle of joy." "The gay audience must have been very happy to hear The Beatles' drummer singing about boys," Paul writes in his book "The Lyrics," "but we never really thought about that. And to people who fussed over lyrics we used to say, 'Nobody listens to the words. It's just the sound of the song.' Now I'm not so sure about that. I think times have changed. But in the early days we didn't always worry too much about the words or their nuances."

In a 2005 Rolling Stone interview, Paul added: "Or it was a gay song. But we never listened. It's just a great song. I think that's one of the things about youth - you just don't give a sh*t. I love the innocence of those days." In the book "Beatles Anthology," Paul stated: "It was a Shirelles hit and they were girls singing it, but we never thought we should call it "Girls" just because Ringo was a boy. We just sang it the way they'd sung it and never considered any implications." The Beatles did, however, change a bit of the lyrics to make it more comfortable for Ringo to sing, namely the second verse which, as sung by The Shirelles, states, "Mama says, when you kiss my lips..."
American Releases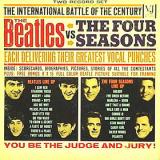 The first US appearance of the song was on the Vee-Jay album "Introducing…The Beatles" when it was officially released on January 10th, 1964. Next came the Vee-Jay double-album compilation "The Beatles vs. The Four Seasons," released on October 1st, 1964, which coupled The Beatles album with "The Golden Hits of the Four Seasons." Then, less than two weeks later, another repackage of the Vee-Jay album came out under the name "Songs, Pictures And Stories Of The Fabulous Beatles," released on October 12th, 1964.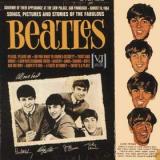 An interesting footnote needs to be mentioned next regarding the brief appearance of "Boys" on the Capitol documentary album "The Beatles' Story," which was released on November 23rd, 1964. A small section of the song appears on this double album, marking the first appearance of the song on a Capitol Records release. Since Vee-Jay Records had the rights to the song until October 15th, 1964, Capitol was now free to release the song as they saw fit. They didn't fully release the song until almost four months later since their current focus was on the "Beatles '65" album, soon to be released on December 15th, 1964, not wanting to hurt its sales. Surprisingly, "The Beatles' Story" was also released on compact disc on January 21st, 2014, but only as contained in the 13 album box set "The US Albums."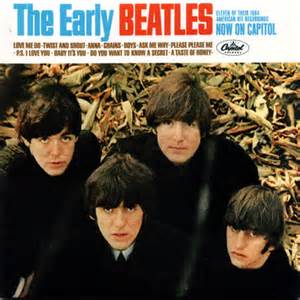 Capitol then released their version of The Beatles' first album which they titled "The Early Beatles." The mono copies of this album, which was released on March 22nd, 1965, contained a "type B" mix created by Capitol that combines both channels of the stereo mix. Therefore, the superior mono mix was not included on this album as it had been on the Vee-Jay album the previous year. "The Early Beatles" appeared on an individual CD on January 21st, 2014, this CD containing both the mono and stereo mixes on one disc.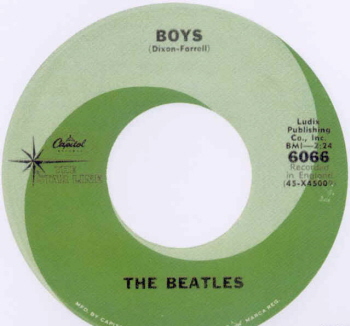 The next appearance of the song was its single release on the Capitol Starline budget label on October 11th, 1965. The single, with the b-side "Kansas City," did briefly chart on Billboard, peaking at #102, not being able to outshine the current Beatles hit "Yesterday," which was at its selling peak.

Sometime in 1967, Capitol released Beatles music on a brand new but short-lived format called "Playtapes." These tape cartridges did not have the capability to include entire albums, so two truncated four-song versions of "The Early Beatles" were released in this portable format, "Boys" being on one of these. These "Playtapes" are highly collectable today.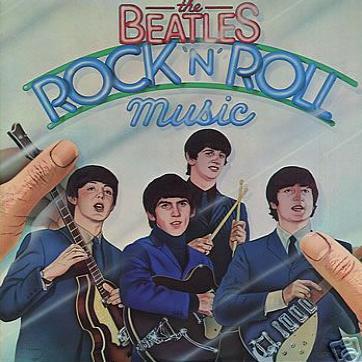 The '70s brought a resurgence in Beatlemania, and with it, new album releases. "Rock 'n' Roll Music" was a Capitol double album released on June 6th, 1976. The album consisted of previously released Beatles "rockers," most of which were not included on either the "Red" or "Blue" compilation albums released by Apple in 1973. George Martin was consulted regarding the preparation of this album and, with access to only the Capitol mixes, made some major changes to the stereo mix of this song. While the instruments were mostly on the left channel and the vocals were on the right, George Martin centered the instruments and panned the vocals slightly to the left. To give the song a more stereo effect, he boosted the bass frequencies on the right channel and accentuated the treble and added reverb to the left channel.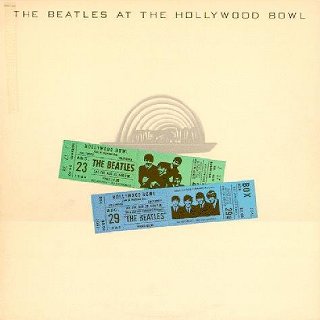 Then came the long awaited "The Beatles At The Hollywood Bowl" album, released on Capitol on May 4th 1977. "Boys" appears as the lead off track of side two which is their performance of the song at the August 23rd, 1964 Hollywood Bowl concert. This album was eventually remastered by Giles Martin and re-released under the new title "Live At The Hollywood Bowl" on September 9th, 2016.
Then, on October 27th, 1980, Capitol re-released the "Rock 'n' Roll Music" album in two separate single albums. "Rock 'n' Roll Music Volume 1" contains the song "Boys."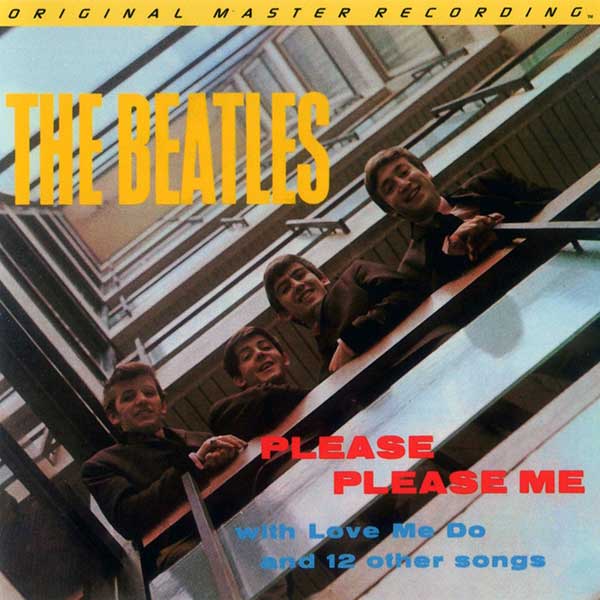 The first time the original British "Please Please Me" album was made available in the US was the "Original Master Recording" vinyl edition released through Mobile Fidelity Sound Lab in January of 1987. This album included "Boys" and was prepared utilizing half-speed mastering technology from the original master tape on loan from EMI. This version of the album was only available for a short time and is quite collectible today.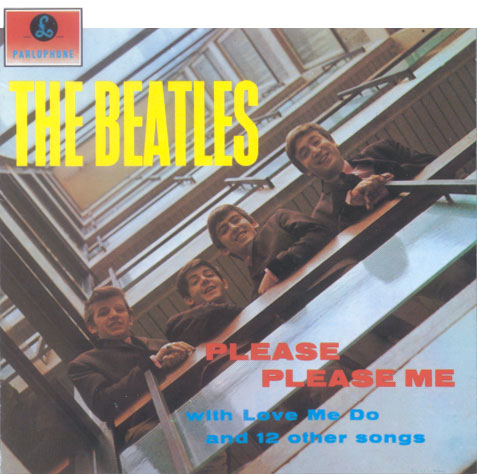 The next American release was on The Beatles' first official compact disc, which was the original British "Please Please Me" album. This long awaited CD came out on February 26th, 1987 in mono only, a vinyl edition also being released in the US on July 21st, 1987. A remastered stereo version of the album was released on CD on September 9th, 2009 and on vinyl on November 13th, 2012.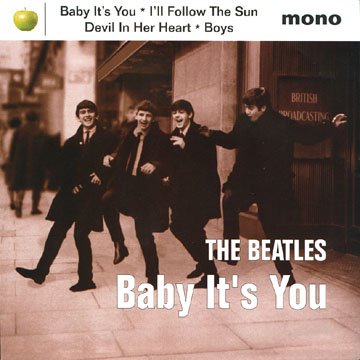 The next US release was on March 23rd, 1995 with the release of a four song EP entitled "Baby It's You." This EP was released as a single for the album "Live At The BBC," which did not contain the song "Boys." Instead, their June 17th, 1963 performance of the song on the BBC show "Pop Go The Beatles" was featured as a bonus track on the accompanying EP.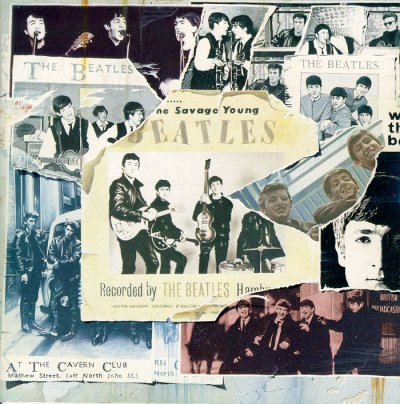 The next US release of the song was on the album "Anthology 1," which came out on November 21st, 1995. This highly anticipated double CD, which accompanied their ABC television specials, contained unreleased recordings from 1958 through 1964 covering their formative years through the initial surge of Beatlemania. The version of "Boys" released on this album comes from a studio recording made at IBC Studios in London done for them to lip sync to on the BBC television special "Around The Beatles," although this song wasn't broadcast on that British program.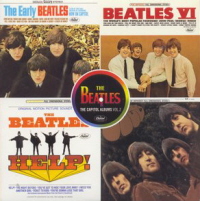 The box set "The Capitol Albums, Vol. 2," which contains both the stereo and "Type B" fold-down mono versions of the original "Early Beatles" album, was released on April 11th, 2006. Just prior to its release, however, a promotional CD sampler was issued that contained both the stereo and folded mono mixes of "Boys."
The superior mono mix of "Boys" was also made available on "The Beatles In Mono," which is a remastered box set of the entire Beatles catalog that was originally mixed in mono. This set was released on September 9th, 2009.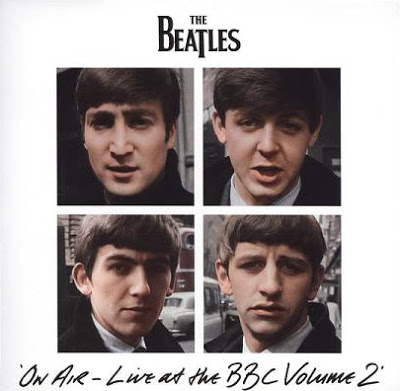 On November 11th, 2013, the album "On Air - Live At The BBC Volume 2" was released, which features the same version of "Boys" as included on the "Baby It's You" EP mentioned above. Also released around this time were two limited edition samplers used for promotion of this album, one being a five-song sampler and the other a fourteen-song sampler. This BBC recorded version of "Boys" appeared on both of these rare releases.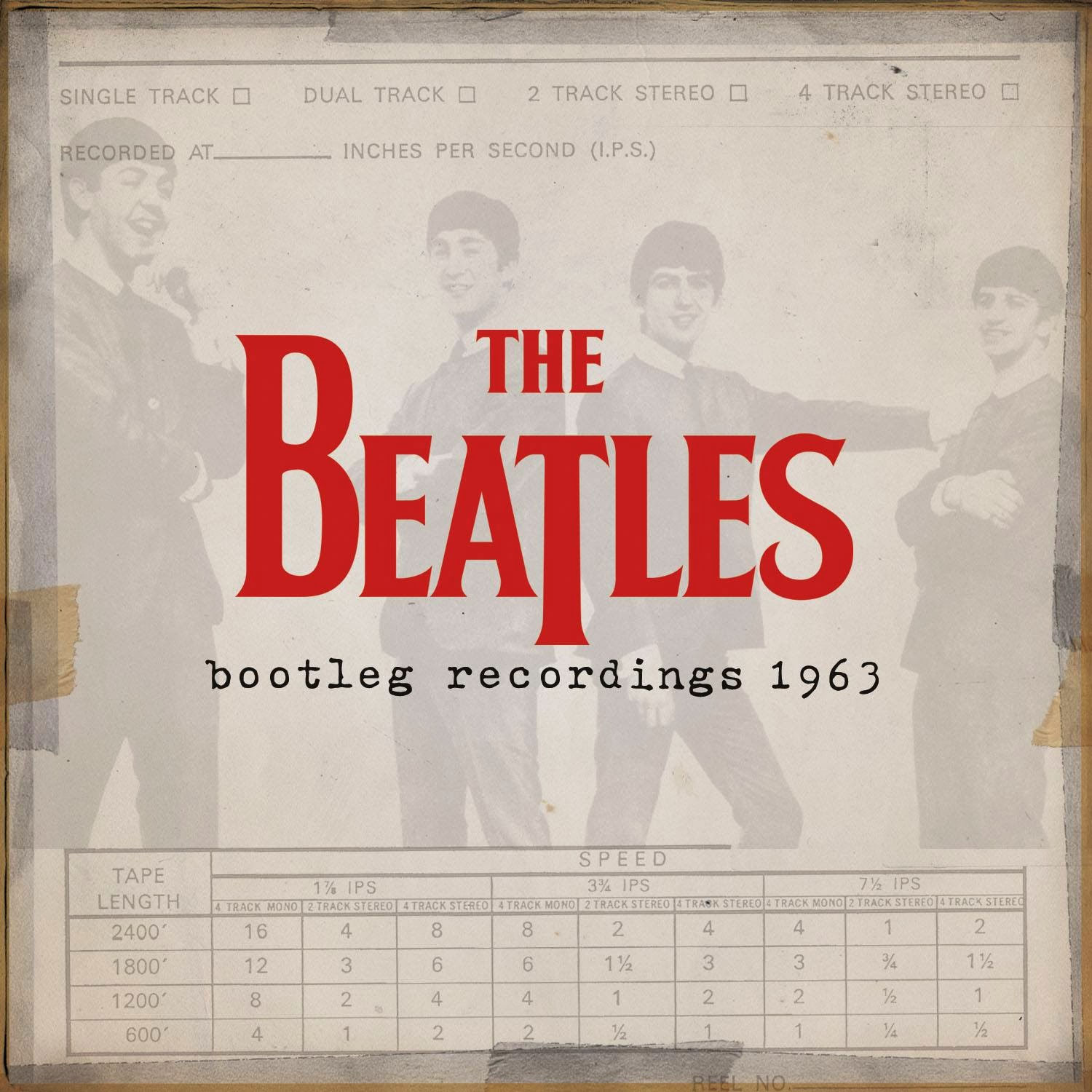 On December 17th, 2013, iTunes released a 59 track compilation album entitled "Bootleg Recordings 1963" only available on their downloading platform, their BBC performances of "Boys" on September 17th, 1963 for the "Pop Go The Beatles" program and the May 13th, 1963 version for the program "Side By Side" included therein. The purpose of this release was to extend the copyright of these recordings under European Union law from 50 years (which would have expired at the end of 2013) to 70 years (until 2033), this being considered an official release. This compilation album was only available in the US on that date to those in the know for a number of hours for $39.99 in its entirety or to be purchased as individual tracks, but was later made available for purchase as well.
"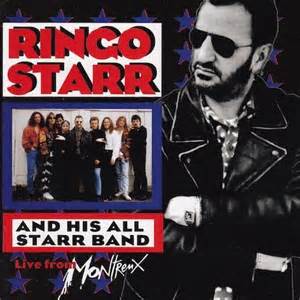 Ringo Starr and His All-Star Band" has released many live albums, four of which included his live version of the songs "Boys" played with various guest artists. These albums are "Volume 2: Live From Montreux" (released on September 13th, 1993), "Ringo Starr and his Third All-Star Band-Volume 1" (released on August 12th, 1997), "Tour 2003" (released on March 23rd, 2004) and finally "Live At The Greek Theatre" (released on July 27th, 2010). The song was also included in the 2CD set "Live At The Greek Theatre 2019," which was released on November 25th, 2022, this also being released on on 2CD / Blu-Ray set that same day.
Live Performances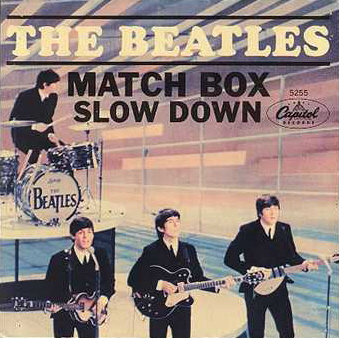 The song had become a staple of their live performances from early 1961 in Hamburg and Liverpool right through to 1964 on their international tours. The early performances of the song in Hamburg and Liverpool, as noted previously, were sung temporarily by John but then quickly changed to their current drummer Pete Best. Then, after Pete's dismissal from the band on August 16th, 1962, Ringo took over lead vocal duties on the song. (Ringo's first performance with the band was on August 18th, 1962.) Their summer 1964 World Tour, as well as the North American Tour that followed, still featured the song as Ringo's vocal showcase, preferred over his more recent vocal contributions "I Wanna Be Your Man" and "Matchbox."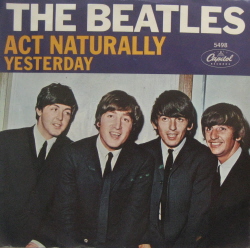 They performed the song twice for television, the first being a broadcast of a concert at the Empire Theatre in Liverpool on December 7th, 1963, which was aired later that same day, the show entitled "It's The Beatles!" Then came the American show "Shindig," their segment being filmed on October 3rd, 1964 and broadcast in the US on July 1st of that year. This appears to be the very last Beatles performance of the song "Boys." As 1965 began, Ringo's vocal performance on their tours or television performances was now "I Wanna Be Your Man" and occasionally "Act Naturally."
"Ringo Starr & His All-Starr Band" has been touring regularly with a revolving door of guest artists since 1989 and has included the song "Boys" during every tour they embarked on.

On January 27th, 2014, at the Los Angeles Convention Center, Ringo performed "Boys" during the 50th Anniversary of The Beatles' first appearance on the Ed Sullivan Show, this televised show being broadcast on CBS on February 9th of that year. Then, on April 19th, 2015, Ringo performed "Boys" with the group Green Day when he was inducted into the Rock And Roll Hall Of Fame as a solo artist in Cleveland Public Hall, Paul introducing him with the words, "You don't have to look with Ringo, he's there!"
Conclusion
Although the appearances of Ringo Starr as vocalist on Beatles albums were offered as mere tokens to his legion of fans, he always shone through gracefully and in high spirits. This is surely evident in his first vocal appearance on "Boys." A self-admitted limited vocal range notwithstanding, his charm is what makes this vocal contribution by Ringo work to a tee, as the song is best suited for his abilities. And the performance of the band, especially McCartney, shows that this was not simply a throwaway tune to satisfy Ringo fans. It was truly a well accomplished performance which proudly became a mainstay of their act for the next 1 and 1/2 years.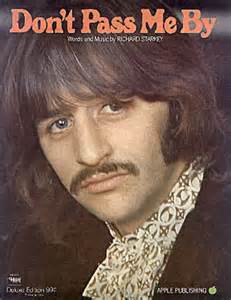 It is unfortunate that some of the subsequent Beatles' songs sung by Ringo were not of this same caliber nor performed with the same exuberance. "Token" became a more appropriate word for songs such as "What Goes On?" "Don't Pass Me By" or the understandably unreleased "If You've Got Trouble." We can all be glad that this wasn't the general rule. There were many high spots among Ringo's vocal songs throughout their career which spotlighted his vocal abilities and engendered enthusiastic cooperation from the band as well as their producer George Martin.
Song Summary
"Boys"
Written by: Luther Dixon & Wes Farrell
Song Written:

October 1960 (approx.)
Song Recorded:

February 11, 1963
First US Release Date:

January 6, 1964
First US Album Release:

Vee Jay #VJLP 1062 "Introducing…The Beatles"
US Single Release:

Capitol Star Line # 6066
Highest Chart Position:

#102
British Album Release:

Parlophone #PCS3042 "Please Please Me"
Length:

2:24
Key:

E7
Producer: George Martin
Engineers: Norman Smith, Richard Langham
Instrumentation (most likely):
Ringo Starr –

Lead Vocals, Drums (1960 Premier 58/54 Mahogany)

Paul McCartney - Bass Guitar (1961 Hofner 500/1), Background Vocals

George Harrison – Lead Guitar (1957 Gretsch Duo Jet), Background Vocals

John Lennon –

Rhythm Guitar (1958 Rickenbacker 325), Background Vocals
Written and compiled by Dave Rybaczewski
IF YOU WOULD LIKE TO MAKE A DONATION TO KEEP THIS WEBSITE UP AND RUNNING, PLEASE CLICK BELOW!
Sign Up Below for our MONTHLY BEATLES TRIVIA QUIZ!