Search by Keyword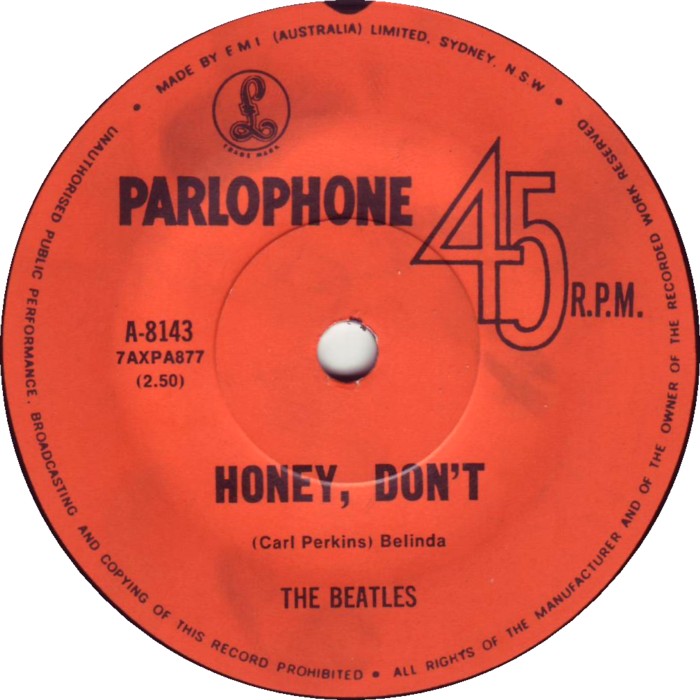 "HONEY DON'T"
(Carl Perkins)
In the later months of 1964 The Beatles needed to concern themselves with recording their second obligatory album of the year. They also needed to concern themselves with finding another vocal contribution for Ringo. Since their first album of the year, "A Hard Day's Night," ended up not containing a Ringo song, they especially couldn't neglect him, or his growing number of fans, once again.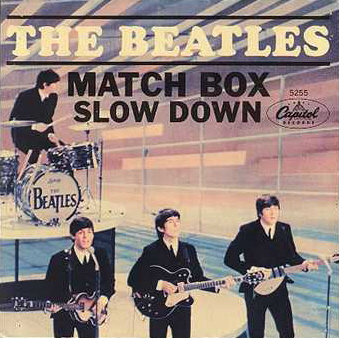 Having recently acquired the right to record any songs in the Carl Perkins catalog (acquired from Carl himself, see "Matchbox"), they had the idea to again suggest that Ringo pick one of his songs. The Beatles had been performing the b-side to Carl's monster hit "Blue Suede Shoes," namely "Honey Don't," since 1962 with John Lennon on lead vocals. However, Lennon gracefully relinquished his role as lead singer of the song in October of 1964, allowing Ringo to use it as a vocal spotlight on their next British album "Beatles For Sale."
One thing needed to be settled first, something that George Harrison set out to remedy. Perkins happened to be an invited guest to a Beatles post-show party in London on May 31st, 1964. George went straight up to him and asked point blank what key "Honey Don't" was in. When Carl Perkins said he had written it in the key of E, George immediately turned to Lennon and exclaimed, "I told you we weren't doing it right!"
Songwriting History
Rockabilly artist Carl Perkins was known for his undeniable charm and sincerity within his songwriting as well as the grittiness of his vocal delivery, not to mention his characteristic guitar playing. Coupling these facets with the laid-back swing of this genre of music, Perkins was a natural leader in his field and has won the unrestrained admiration of appreciators of early rock and roll.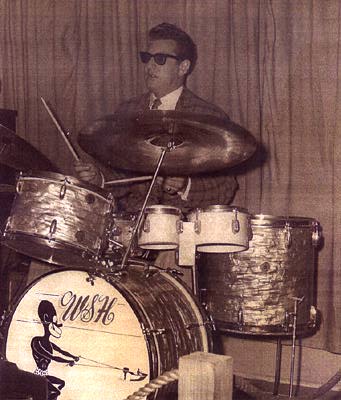 When Perkins first introduced his new composition "Honey Don't" to his band, which comprised his brothers Jay and Clayton along with drummer W.S. Holland, there was protest because of the chord changes. His brother Jay Perkins at first refused to play the song because of the odd change from E to C, first heard with the lyrics "say you do, baby, when you don't." The standard blues progression would go from E to A, so the proposed chord change was quite revolutionary for its time. Carl held his ground since it was his song, saying that it was just something different that Jay needed to accept.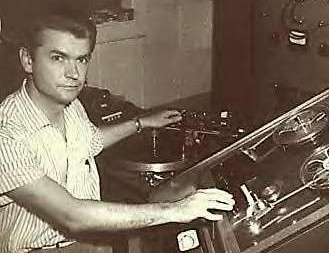 The song was recorded in December of 1955 and released as the b-side to his million selling single "Blue Suede Shoes" on January 1st, 1956. His biggest hit, peaking at #2 on the Billboard pop chart for four weeks, it was also his only pop hit. In fact, he was going to be presented with a gold record for this disc by Sun Records owner Sam Philips on the Perry Como Show on March 22nd, 1956, but Carl and his band got into a serious automobile accident on the way to the show. After hitting the back of a pick-up truck, their car drove into a ditch filled with water about a foot deep, Carl landing in the water face down. Drummer W.S. Holland rolled him over to save him from drowning. Perkins suffered a broken collarbone, three fractured vertebrae in his neck, a concussion, and many lacerations. The rest of the band suffered injuries but survived, although the driver of the pick-up truck died from the crash.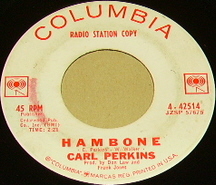 Carl returned to recording and performing in April of that year and continued with a string of successful hits on the Billboard Country and Western charts with Sun Records. After moving to Columbia Records he saw the rockabilly craze ending and rock and roll taking prominence, although his touring continued through the late '50s and early '60s. This took him to England for a tour with Chuck Berry in 1964, which culminated in a party attended by The Beatles, who he was delighted to know were great admirers of his music. Ringo specifically asked Carl for permission to record "Honey Don't," which he granted.

John Lennon was the first of The Beatles to get acquainted with the song. He had purchased the 78 version of "Blue Suede Shoes" by Carl Perkins in 1956 when he was 15 years old, soon discovering that its b-side "Honey Don't" was a hidden gem. John described the style of playing on this song as "crumbly and western," according to an interview with Bob Rogers in 1964.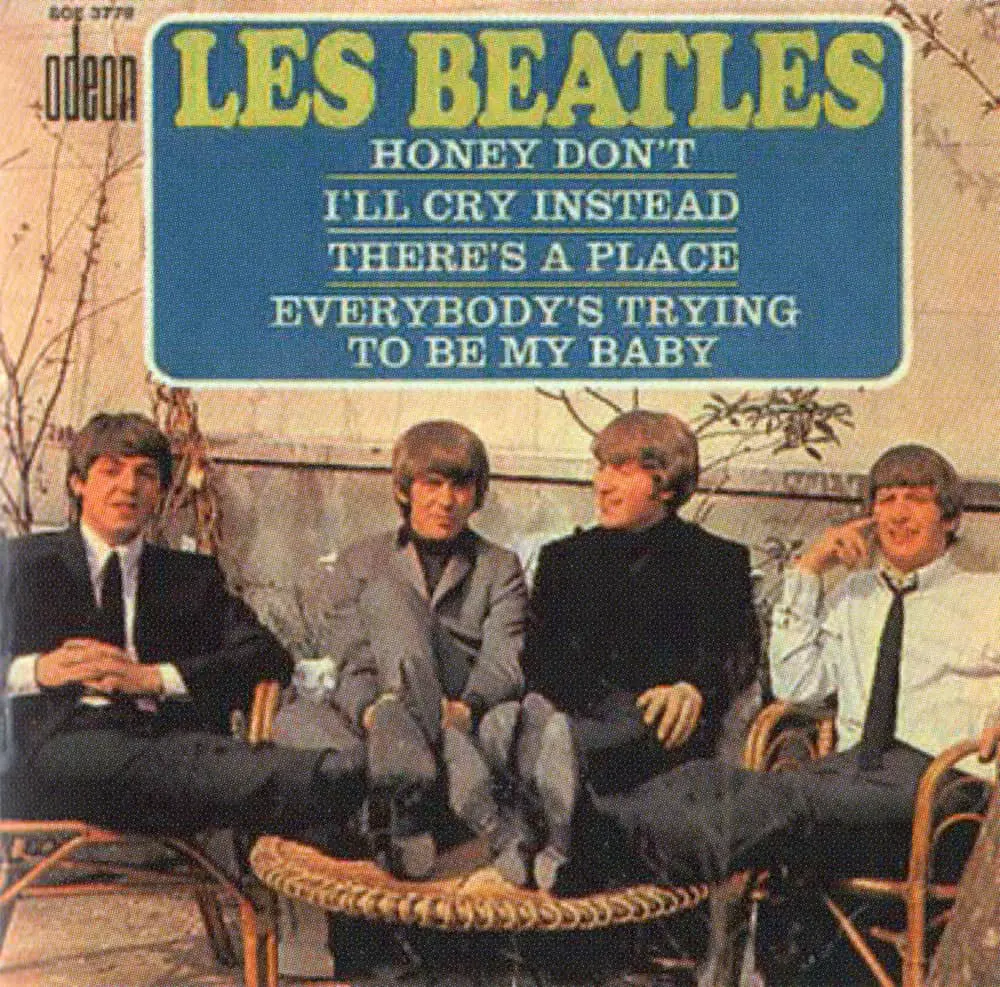 Recording History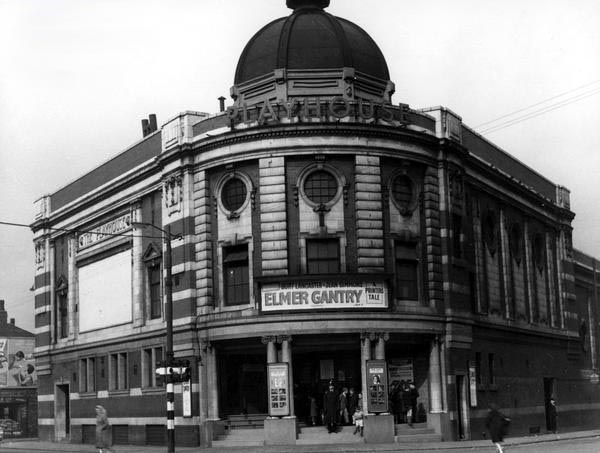 The first time The Beatles brought "Honey Don't" into a recording studio was on August 1st, 1963 for a special recording done for BBC radio. The session was produced by Ian Grant at The Playhouse Theatre in Manchester between 4 and 6 pm for the twelfth edition of their radio show "Pop Go The Beatles," which aired on September 3rd, 1963 between 5 and 5:29 pm. Since the song was routinely sung by John in live performances up to this time, he was the lead singer on this recording, as he also was on May 1st, 1964 when the group recorded the song once again for BBC radio. Bryant Marriott produced this second performance of "Honey Don't" at BBC Paris Studios in London between 6:30 and 9:30 pm for the third edition of their new radio program "From Us To You," which was broadcast on May 18th, 1964 between 10 am and 12 noon.

After their marathon recording session on October 18th, 1964, the Beatles had almost completed the required fourteen tracks for their next album, as well as the two songs needed for their next single. All they seemed to need was one more session for further work on the Lennon / McCartney composition "What You're Doing."
The only problem was that Ringo still hadn't done a vocal performance for the album. John and Paul had written "I Don't Want To Spoil The Party" for Ringo, but a decision was made at some point that they would sing it themselves, which ended up being a smart choice. So after their brief tour of Scotland, as well as a few more local shows, they returned to EMI Studio Two on October 26th, 1964 to remake "What You're Doing" and record a second Carl Perkins song for the album especially for Ringo, "Honey Don't." John decided to relinquish his lead vocal role on this song specifically so that Ringo could have a lead vocal track on this new album. Therefore, the extra track recorded during these sessions, "Leave My Kitten Alone," was left unreleased until the 1995 "Anthology 1" album.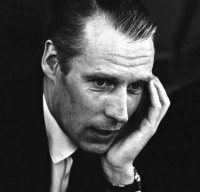 The Beatles were present in the studio on that morning to observe George Martin and staff perform some mono and stereo mixes for the album, but returned at 4:30 pm for a two hour session solely devoted to recording "Honey Don't." They perfected the song in five takes with everyone playing their instruments live with Ringo's vocals, "take five" being deemed best. An early take reveals that John played electric rhythm guitar on the song at first but then switched to acoustic by the time "take five" was recorded, which became the released version. After this, Ringo overdubbed a tambourine throughout the entire song. By 6:30 the song was complete, The Beatles shortly afterwards recording their remake of "What You're Doing" as well as their 1964 Christmas Record.
Since the album was due out very soon, George Martin and engineers Norman Smith and Ken Scott created both the mono and stereo mixes of the song the next day, October 27th, 1964, in the control room of EMI Studio Two. The mixes show little variation except for the stereo mix having a bit more treble on George Harrison's guitar and a little more volume on the tambourine overdub.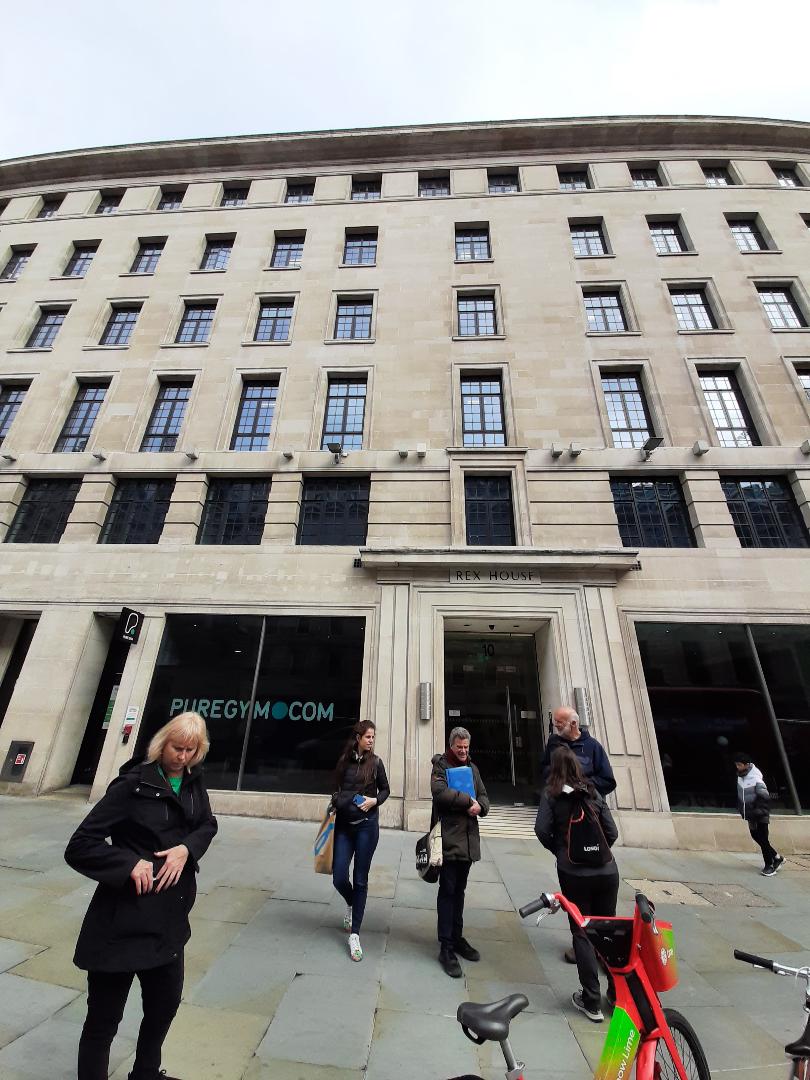 The Beatles then recorded "Honey Don't" twice more for BBC radio, both with Ringo on lead vocals. The first was on November 17th, 1964 at The Playhouse Theatre in London between 7:30 and 11:30 pm for the BBC show "Top Gear," Bernie Andrews producing. This program was broadcast on November 26th between 10 and 12 pm, which was eight days before the song was released in the UK on the "Beatles For Sale" album. The last BBC recording of the song took place on May 26th, 1965 in Studio One of BBC Piccadilly Studios in London between 2:30 and 6 pm for a radio special called "The Beatles (Invite You To Take A Ticket To Ride)." The recording was produced by Keith Bateson and was broadcast on June 7th, 1965 between 10 am and 12:15 pm.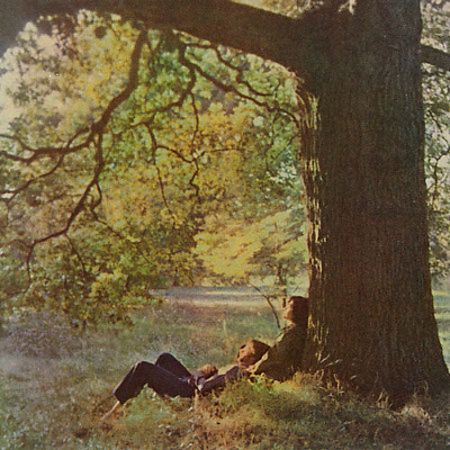 To be complete, it should also be mentioned that both John Lennon and Paul McCartney recorded versions of "Honey Don't" during sessions for solo albums. Lennon included the song as part of a medley during the sessions for his famous "Plastic Ono Band" album of 1970 as well as running through a version of it during the sessions of "Some Time In New York City" in 1972. McCartney also jammed a version of the song in the studio with Carl Perkins in February of 1981 during the sessions that resulted in their duet "Get It" on Paul's "Tug Of War" album of 1982. None of these sessions were ever officially released.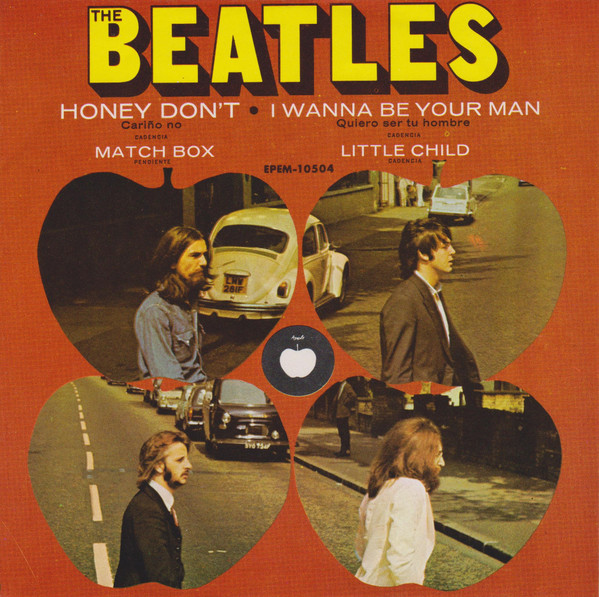 Song Structure and Style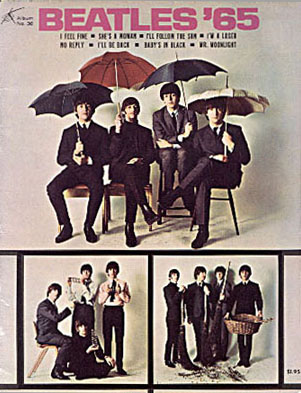 While a lot of the songs in Carl Perkins' catalog stayed within the confines of 12-bar blues for their format, "Honey Don't" strays somewhat. While using twelve measures most of the time, it utilizes a chorus instead of straight verses as many of his other classics do, such as "Blue Suede Shoes" and "Matchbox." The structure ends up being 'verse/ chorus/ verse/ chorus/ solo/ chorus (instrumental)/ verse/ chorus/ solo/ chorus' (or ababcdabcb). Unlike most of the cover songs The Beatles officially recorded, the structure of this one stays basically the same as the original, right down to the key.
George Harrison starts off with a note-perfect mimic of Carl's three-measure guitar riff, which segues nicely into the remaining two measures of the five-bar introduction where the full band kicks in. The first twelve-measure verse consists primarily of four 'breaks' on measures one, three, five and seven with only Ringo's vocals and tambourine keeping the beat going. The relaxed rockabilly swing is comfortably maintained throughout despite the absence of the rest of the instrumentation. It's not until the ninth measure that the full band kicks into gear as Ringo sings "ah, ah."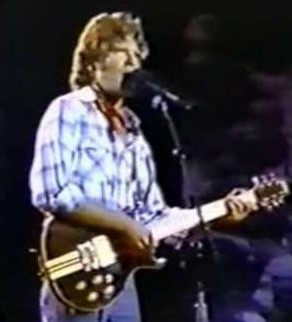 One confusing side-note needs to be explained in order to keep the measure count symmetrical. The first time we hear the words "Honey don't" we are actually still in the verse. The second time we hear the title of the song is the signal that the chorus has started. While this may be confusing to some, especially musicians learning the song, this was how Carl Perkins kept to the twelve-measure regimen for both the verse and the chorus. This confusion was even evident when George Harrison joined John Fogerty and friends on stage in a Hollywood club in 1987 as they went through an impromptu version of the song.
The twelve-measure chorus is heard next, which mostly comprises Ringo's repeating the title of the song four times (his voice cracking on the fourth) before he climaxes with the phrase "I say you will when you won't, ah ah, honey don't." We then see an exact structural repeat of the verse and chorus, which this time concludes with Ringo's famous encouragement "Ah, rock on, George, one time for me" as a perfect segue into the first solo.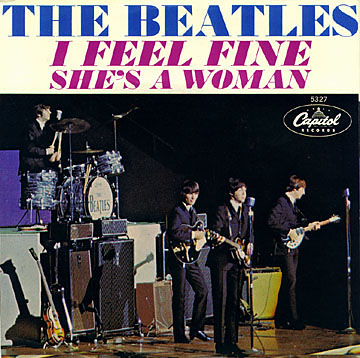 George Harrison takes the lead in this eight-measure solo, which primarily follows the chord pattern of the verse except that it dives right back into the home key four measures earlier. This solo ends with Ringo blurting out the title of their recently recorded song "I Feel Fine," which was to be their next single. This moves into what is actually another chorus but without any vocals, the highlight being the rockabilly guitar rhythm of George Harrison and Ringo's ad lib vocal accents "mmm-mm" and a practice of his later heard "I said."
After a third structurally identical verse and chorus, Ringo introduces another solo with the phrase "ah, rock on, George, for Ringo one time." Strangely enough, as this moves into a final chorus, an awkwardness appears as it did in the Perkins original version. While Carl ends up inadvertently adding a couple beats to a measure, Ringo almost missed coming in where he should have, resulting in a rushed sounding "well, honey don't," as if someone nodded to him that he missed his cue.

This final chorus also acts as a conclusion to the song, as a final guitar flourish from Harrison puts the song to a halt on the final beat of the final measure.
While the purpose of the song was to highlight Ringo's vocal abilities, George Harrison appears as the true focal point. Having been raised on Carl Perkins, he has his country-flavored guitar picking down to a tee. This is not to detract from Ringo's vocal work, as his single-tracked performance comes across playful and charming, not to mention on-pitch most of the time. While his drumming is felt more than heard, his overdubbed tambourine keeps the jangly rhythm section in full swing.
Also noteworthy is McCartney's walking bass, which is very suitable to this genre of music. Lennon also puts in a nice performance, choosing his acoustic guitar for rhythm instead of his clanging electric guitar as heard in the early BBC recordings. The acoustic / electric guitar contrast heard in this EMI recording, as well as on many other songs on this album, creates a warmth that makes the song palatable to the ears.
Carl Perkins' lyrics are usually less serious than just plain fun, even when they depict depressing subjects, such as with "Matchbox." On "Honey Don't," even though the singer wonders "is love real" between himself and his "honey," he doesn't hesitate to compliment her with such flattering words such as, "I like the way that you wear your clothes." Even though she's "so dog-gone sweet," she's always "out painting the town" and "steppin' around." But, with such an infectious beat, the overall attitude appears to be, "oh well, whataya gonna do?"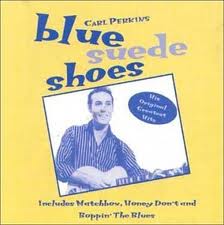 The only curious line in the song is "you got that sand all over your feet." Since the subject matter of the flip-side to this disc, "Blue Suede Shoes," was concerning a woman accidentally stepping on her dance partner's expensive shoes, could Carl have meant the sand that was put on dance floors back in the '50s? That's my guess.
American Releases
Even though Capitol had quite a few songs to choose from to include on their latest Beatles album, they decided to feature both Carl Perkins songs on the same album, not to mention the same side of the album. Side two of "Beatles '65" opened with "Honey Don't" and closed with another Perkins gem "Everybody's Trying To Be My Baby." The album was released on December 15th, 1964, and spent nine weeks in the top spot of the Billboard album chart. This album then appeared as an individual compact disc on January 21st, 2014, both the mono and stereo versions of the album contained on a single CD.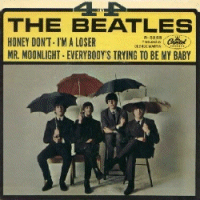 Further evidence that Capitol must have admired Carl Perkins is shown in their also including both of these songs on the four-song EP entitled "4-By The Beatles." Released on February 1st, 1965, this EP starts out with "Honey Don't" on the first side and ends with the other Carl Perkins' song on side two. Peaking at #68 on the Billboard Hot 100, it was Capitol's last attempt at generating interest in the EP market for American Beatles fans.

Sometime in 1967, Capitol released Beatles music on a brand new but short-lived format called "Playtapes." These tape cartidges did not have the capability to include entire albums, so a truncated four-song version of "Beatles '65" was released in this portable format, "Honey Don't" being one of these songs. These "Playtapes" are highly collectable today.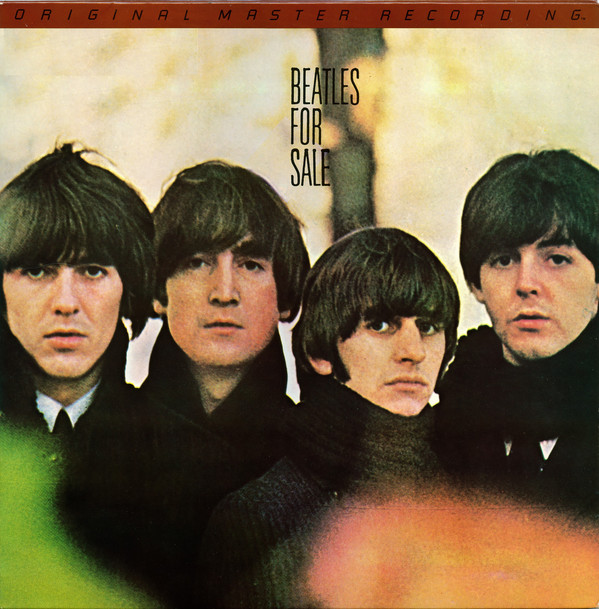 The first time the original British "Beatles For Sale" album was made available in the US was the "Original Master Recording" vinyl edition released through Mobile Fidelity Sound Lab in February of 1987. This album included "Honey Don't" and was prepared utilizing half-speed mastering technology from the original master tape on loan from EMI. This version of the album was only available for a short time and is quite collectible today.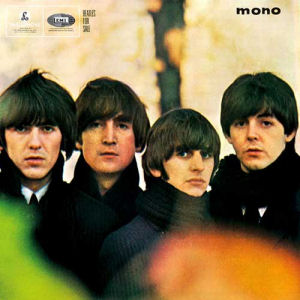 The original British "Beatles For Sale" album, which includes "Honey Don't," was released in the US on compact disc on February 26th, 1987, and then on vinyl on July 21st, 1987. This album was only released in mono, but the remastered stereo version of the CD was released on September 9th, 2009, the remastered vinyl edition coming out on November 13th, 2012.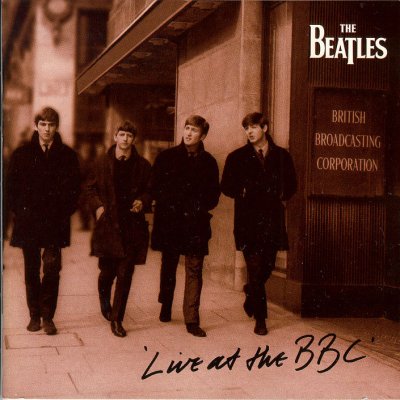 November 30th, 1994 was the date the long-awaited "Live At The BBC" album was released in the US. Recorded on August 1st, 1963 for the radio show "Pop Go The Beatles," John takes the lead vocals on "Honey Don't" as he normally had up to this point. As the liner notes on the album state, this earlier recording is "a lucky capture on tape of the way it used to be." This double-disc peaked at #3 on the Billboard album chart. On November 11th, 2013, it was remastered, re-packaged and re-released.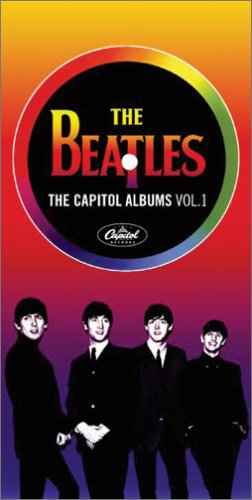 Capitol decided to satisfy the demand to hear the original stereo (and mono) mixes as US fans first heard them with the release of "The Capitol Albums, Vol. 1." Released on November 15th, 2004, the entire "Beatles '65" album was included (in both stereo and mono) as well as the original three Beatles albums that preceded it. This four-CD package even managed a spot in the Top 40 on the Billboard album chart, peaking at #35.

On September 9th, 2009, the box set "The Beatles In Mono" was released, which featured an excellent remastered version of the original mono mix of "Honey Don't" along with the rest of The Beatles mono catalog.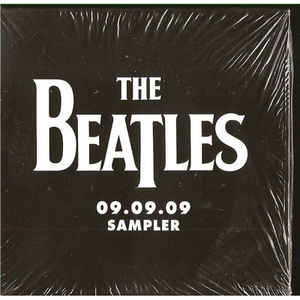 Also released on September 9th, 2009, in promotion of the remastered Beatles catalog, the "09.09.09 Sampler" was distributed to retailers and radio programmers, "Honey Don't" being featured therein. This has become quite the find for collectors.

November 11th, 2013 was the release date for the album "On Air – Live At The BBC Volume 2" which contained yet another version of "Honey Don't." This spirited but truncated rendition (only one guitar solo instead of two) with Ringo on vocals was recorded on November 17th, 1964 for the radio program "Top Gear."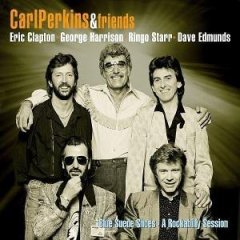 Other related American releases include Ringo performing the song with Carl Perkins and a celebrity band on the album "Blue Suede Shoes: A Rockabilly Session," which was released on June 6th, 2006. Ringo also included "Honey Don't" in three live albums, the first being the October 8th, 1990 release "Ringo Starr and His All-Starr Band," then the March 23rd, 2004 released "Tour 2003" and finally the July 7th, 2008 released "Ringo Starr and His All-Star Band Live 2006."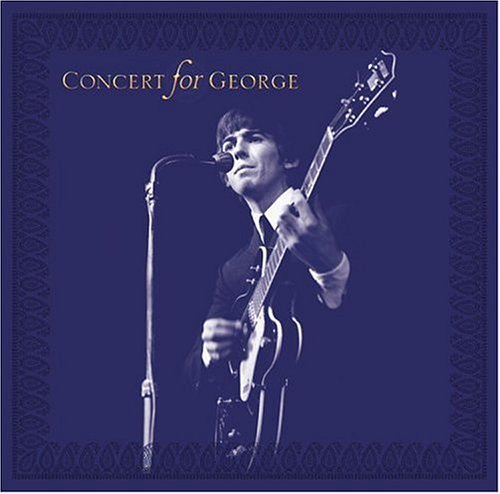 Another noteworthy release of the song was the "Concert For George" album, which was a live tribute soundtrack album of the celebrity group concert held on November 29th, 2002 in honor of the late George Harrison. Ringo entered the stage to perform the song "Photograph" which was co-written by himself and Harrison, as well as "Honey Don't," appropriate because of Carl Perkins being one of George's greatest inspirations. This double-disc was released nearly a year later on November 17th, 2003.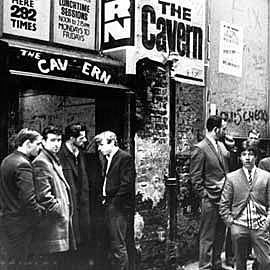 Live Performances
Although The Beatles (or "The Quarrymen") started performing the Carl Perkins classic "Blue Suede Shoes" as early as 1957, it took them until 1962 to decide to work the record's b-side "Honey Don't" into their repertoire. They performed the song repeatedly as part of their long sets in Hamburg as well as locally at the Cavern Club and elsewhere.
With Lennon as the lead vocalist, they continued performing the song in the early months of 1963 but, with their national touring days beginning in February of 1963, their set lists were growing smaller and "Honey Don't" ended up being dropped. They resurrected the song during two BBC radio performances, detailed above, both with John on lead vocals.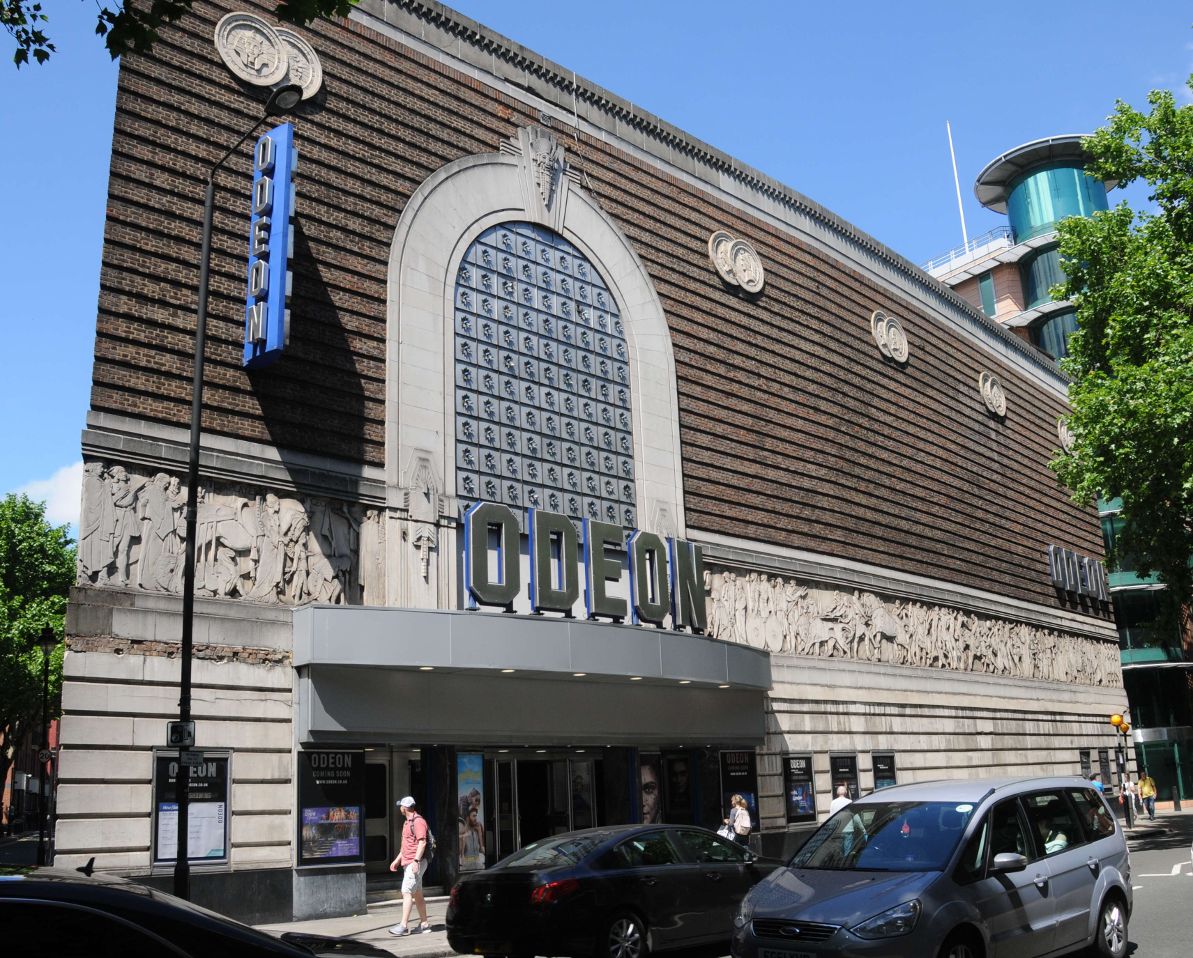 With the song being officially recorded for the upcoming "Beatles For Sale" album, "Honey Don't" ran its course as the Ringo vocal offering during live concerts. Another Beatles Christmas show (appropriately entitled "Another Beatles Christmas Show") was scheduled by Brian Epstein for the Odeon Cinema in London. Their 11-song set list for this extravaganza, which ran from December 24th, 1964 through January 16th, 1965, included "Honey Don't."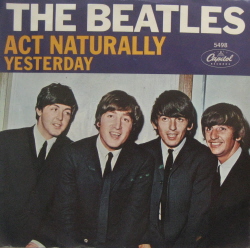 After one final BBC broadcast of the song on June 7th, 1965 as detailed above, Ringo's spotlight in concert appearances switched back to "I Wanna Be Your Man," before moving on to his next showpiece "Act Naturally" and sometimes even reverting all the way back to "Boys" on occasion.
Ringo was gracious enough to sing and play the song with Carl Perkins himself and a celebrity band for a television special entitled "Blue Suede Shoes: A Rockabilly Session With Carl Perkins And Friends." Ringo was comfortable enough with the song to also include it occasionally in his set lists with his "All Starr Band," the first being his US and Japan tour of 1989 which ran from July 23rd to November 8th of that year. He then included the song in his Japan and US tour of 1995, which ran from July 2nd to August 28th of that year. His US tour of 2003 also featured the song, this beginning on July 24th and ending on September 7th, as did his US 2004 tour, running from June 14th to July 20th. His 2010/2011 tour of the US, Europe and South America also featured "Honey Don't," this beginning on June 24th, 2010 and completing on November 20th, 2011. His extensive 2012-2017 International tour featured the song from February 7th, 2013 to March 15th, 2015. Even George Harrison played the song live on one occasion, which was on February 19th, 1987, as an impromptu jam with John Fogerty, Bob Dylan and bluesman Taj Mahal at the Palomino Club in Hollywood, California.
Not to be forgotten is Ringo's performance of "Honey Don't" on November 29th, 2002 at the "Concert For George" at the Royal Albert Hall. The celebrity group on stage at the time featured Eric Clapton, Jeff Lynne and George's son Dhani Harrison.
Conclusion
All four of The Beatles obviously had a love for "Honey Don't" as can be seen by their individual solo performances / recordings of the song outlined above. Add to this Lennon's use of the song in his homemade movie "Clocks" and you see the long legacy this Carl Perkins classic has within The Beatles' lifetime, collectively and individually. It may have been a last minute inclusion for the British "Beatles For Sale" album to give Ringo a vocal spot, but the enthusiastic and true-to-the-original performance they all put in shows they really loved the song. As Ringo exclaimed twice during the recording, The Beatles truly did "rock on."


Song Summary
"Honey Don't"
Written by: Carl Perkins
Instrumentation (most likely):
Written and compiled by Dave Rybaczewski
IF YOU WOULD LIKE TO MAKE A DONATION TO KEEP THIS WEBSITE UP AND RUNNING, PLEASE CLICK BELOW!
Sign Up Below for our MONTHLY BEATLES TRIVIA QUIZ!