Search by Keyword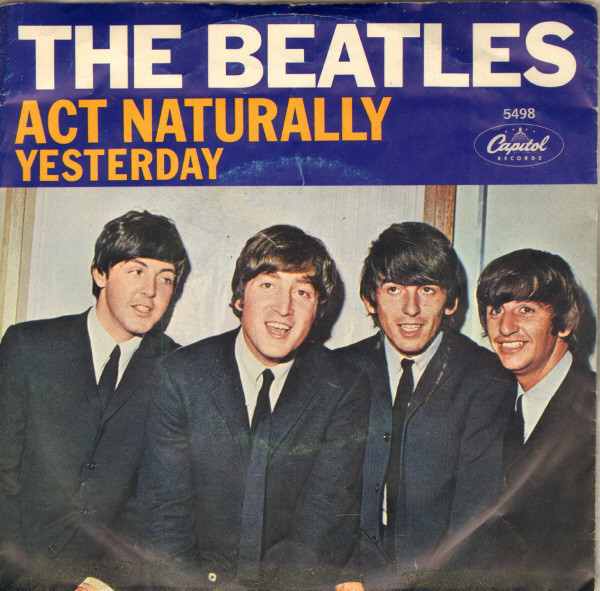 "ACT NATURALLY"
(Johnny Russell – Voni Morrison)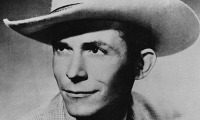 "Country and Western" is not the musical genre one usually thinks of whenever the music of The Beatles comes up for discussion. Nonetheless, this type of music was always very highly respected by the group. "I heard country-and-western music in Liverpool before I heard rock'n'roll," recalled John Lennon. "There were established folk, blues and country-and-western clubs in Liverpool before rock'n'roll…I started imitating Hank Williams when I was fifteen, before I could play the guitar."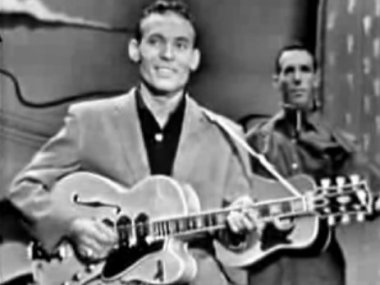 One member who especially loved this form of music was Ringo Starr. "I used to love country music and country rock," Ringo relates. As related in his book "Ticket To Ride," Larry Kane asked Ringo in 1965: "What were some of the influences on you as a musician?" Unhesitatingly he replied, "Well, been listening to American country songs since I was a kid, y'know. Think all of us loved the sound. Maybe John and Paul put a little of that in their sound, y'know." In fact, both John and Paul have revealed in interviews that some of their songs were written with country music in mind, these including "I Don't Want To Spoil The Party," "I'm A Loser" and even "All My Loving." Also, of course, The Beatles choice of covering three Carl Perkins songs shows a country leaning as well. "Carl Perkins was really country, just with more backbeat," Lennon stated in 1973.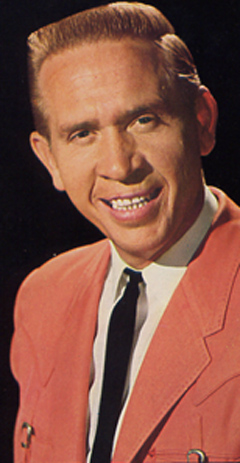 When asked to choose a song to sing on their fifth British album, it was only natural for Ringo to pick something from this genre. "I sang 'Act Naturally' in 'Help!,'" Ringo explains. "I found it on a Buck Owens record and I said, 'This is the one I am going to be doing,' and they said 'OK.'" This ended up being the very last cover song The Beatles ever officially released, with the exception of the short ad-libbed version of "Maggie Mae" that was included on the "Let It Be" soundtrack album in 1970.
Songwriting History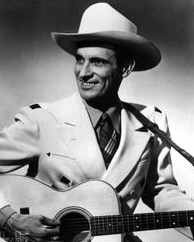 Johnny Russell found success as an American country songwriter/singer (and later comedian) with many claims to fame, "Act Naturally" usually cited as his greatest achievement. Born on January 23rd, 1940 in Moorhead, Mississippi, his family moved to Fresno, California when Johnny was 11 years old. He was raised on country music, with vivid childhood memories of the Grand Ole Opry and the music of Roy Acuff and Ernest Tubb.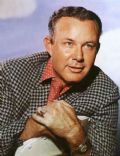 While in high school, Johnny Russell began writing songs and, as a performer, won various talent contests. He began a recording career soon after turning 18, his first release in 1958 being his composition "In A Mansion Stands My Love." While this and his following releases on ABC Records proved unsuccessful, the song was noticed by Chet Atkins who then recommended it to Jim Reeves. He then recorded the song in 1959 and it was chosen to be the b-side of his 1960 #1 country hit "He'll Have To Go." Due to this immense exposure, his reputation as a songwriter was solidified.
Johnny Russell remembers the origins of the writing of "Act Naturally" in early 1961: "I was in Fresno visiting my mother. I had a date. I got called by a record company that was doing a session in Hollywood and wanted me to work on it. When I called to cancel the date, she asked, 'What are you going to do in Hollywood?' I said as a joke, 'They're gonna put me in the movies; they're gonna make a big star out of me.' I never called the girl again, but I had a song."

With that phrase for inspiration, he wrote the complete song that day, reportedly only taking a few minutes. "It was a once in a lifetime thing," Johnny Russell reminisces, "I'm just a little ol' country songwriter." Johnny Russell also remembers the Hollywood recording session: "I tried to get the guy who was recording at the session (country singer Dale Ward) to cut it, but he couldn't learn it." Johnny Russell wanted to record it himself, but his producer at the time didn't think songs about movies had any hit potential. "No matter how hard I tried, I couldn't get anyone interested in it," Johnny Russell related.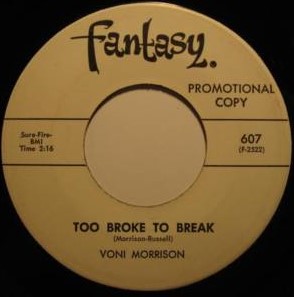 Two years later, in 1963, Johnny Russell began collaborating with songwriter Voni Morrison. "I met her in California," Johnny Russell explains. "She and her husband used to come out to where I played. She wanted to write songs. We agreed to put each others' names on the songs we wrote. I wrote 'Act Naturally' and (future hit) 'Making Plans' myself. None of the songs she wrote ever got recorded."

There was one advantage to working with Voni Morrison. "She was working for Buck (Owens), and she's the one who actually took the song to him, that and four other songs we wrote. He was going to record a different one, a ballad, but he changed his mind." Buck Owens, who was signed to Capitol Records, didn't like "Act Naturally." It wasn't until fellow band member Don Rich heard Johnny Russell's original demo that he talked Buck Owens into recording the song, which they then proceeded to do even before permission was granted by the songwriters.
On February 12th, 1963, just after they had recorded the song, Buck Owens called Johnny Russell to ask permission to record it. "I later found out that he had already recorded the song that day and just wanted the publishing rights," Johnny Russell explains. "I was more than pleased to give him the rights in order to get the song recorded."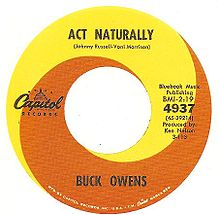 Buck Owens had an established and successful career in country music in the late '50s and early '60s but had not been quite able to top the American country charts, peaking at #2 three times. "Act Naturally" became his first #1 country hit, and the first of 19 topping the Billboard country singles chart. This song solidified a long-standing career for the singer/musician, who became a household name in country music circles until his death by heart attack on March 5th, 2006.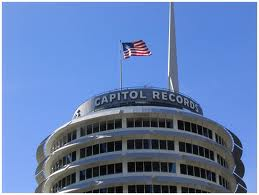 Johnny Russell remembers the exact day in 1965 when he found out that The Beatles were going to release the song in America. "I went home and mowed the yard. I called a friend who was a salesman at Capitol and asked him, 'How many copies is this going to sell?' He said, 'It's coming out next Monday, and we've already sold over a million."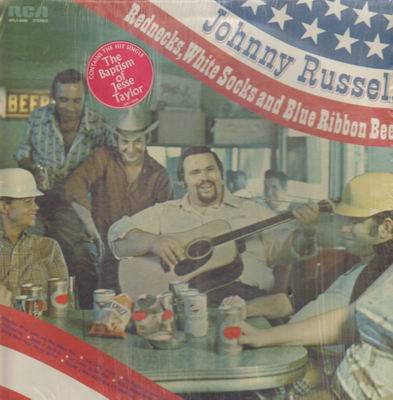 With a #1 country song under his belt, Johnny Russell continued his songwriting career throughout the '60s, '70s and '80s. His next success was his song "Hurt Her Once For Me," which hit #3 on the country chart for The Wilburn Brothers in 1966. After Chet Atkins signed him to RCA Records, Johnny Russell also started up a singing career again in the '70s. He hit the Top 40 on the Billboard country chart twelve times, his biggest hits being "Catfish John" in 1972 (#12) and "Rednecks, White Socks And Blue Ribbon Beer" in 1973 (#4). He continued his recording career until 1987.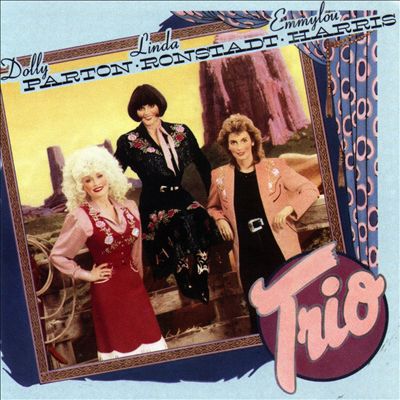 As a songwriter, his other noteworthy collaboration with Voni Morrison, "Making Plans," became a #2 country hit for Porter Wagoner and Dolly Parton in 1980 and was re-recorded by Dolly Parton with Emmylou Harris and Linda Ronstadt on their multi-million selling "Trio" album. Other highlights of Johnny Russell's songwriting career include, with Wayland Holyfield as collaborator, the 1982 Statler Brothers hit "You'll Be Back (Every Night In My Dreams)," which peaked at #3 on the country chart. He also co-wrote the 1984 #1 country hit "Let's Fall To Pieces Together" for George Strait.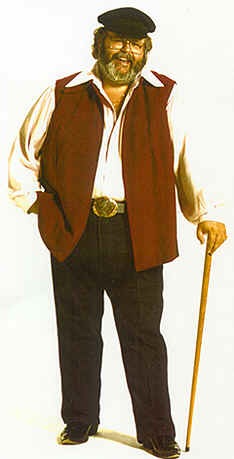 In 1985, Johnny Russell joined the Grand Ole Opry as a comedy and vocal act. Because of his 275 lb. stature, he was known to quip to the audience, "Can everybody see me alright?" He once stated in interview, "I've always loved to laugh, especially at myself. Probably my greatest satisfaction is to see my audiences give off a good belly laugh. It makes me feel great! I know they're enjoying themselves. And that's what entertainment is all about. That's my job."
Johnny Russell also commented in retrospect about "Act Naturally" concerning his authorship: "I run into people all the time who think Buck (Owens) wrote it. Or The Beatles. That's what happens when you're a songwriter. But I never see Ringo's name on the checks. I never see Buck's name on them."
After battling with Leukemia and diabetes, among other ailments, Johnny Russell passed away on July 3rd, 2001 at 61 years of age.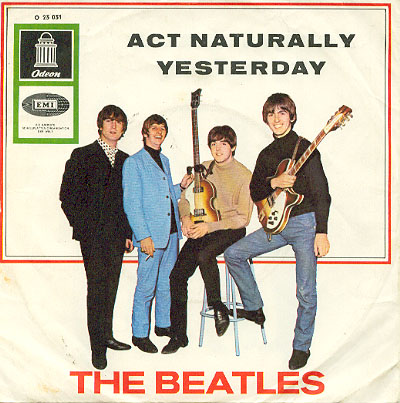 Recording History
As it turned out, "Act Naturally" almost didn't exist as a Beatles track at all. On February 18th, 1965, during the recording sessions that produced the soundtrack songs for their second motion picture "Help!," The Beatles recorded a new Lennon / McCartney composition written specifically for Ringo to sing, namely "If You've Got Trouble." Only one take of the rhythm track was recorded on this date, but they obviously felt it was good enough for overdubs, at least three being added. These comprised Ringo double-tracking his vocals, John and Paul adding slight background vocals, and a guitar solo from George.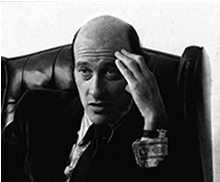 Mono and stereo mixes of "If You've Got Trouble" were made along with the other ten songs that were contenders for inclusion in the movie. Director Richard Lester picked six out of this group to be used in the film, the title track not being written or recorded yet. It was then assumed that the rejected songs would also appear on the British album, two of which did ("You Like Me Too Much" and "Tell Me What You See"). However, The Beatles themselves apparently had second thoughts about the quality of "If You've Got Trouble" and decided to not include the song on the album at all.
"Some of (Ringo's songs) we just couldn't get behind," Paul explains. "I must admit, we didn't really, until later, think of Ringo's songs as seriously as our own. That's not very kind but it's the way it was…I think John and I were really concentrating on 'We'll do the real records!' but because the other guys had a lot of fans we wrote for them too."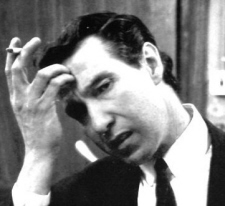 On June 15th, 1965, they were recording tracks to fill up side two of the British "Help!" album when they realized that they were still coming up a little short of material. Engineer Norman Smith even volunteered a song that he had written and offered it to the group for John to sing, The Beatles accepting his offer. However, on June 17th, 1965, they approached Norman Smith with some bad news. As related in Mark Lewisohn's book "The Beatles Recording Sessions," Norman explains: "Paul and John called me down to the studio and they said, 'Look, we definitely like your song but we've realized that Ringo hasn't got a vocal on the LP, and he's got to have one. We'll do yours another time, eh?'…By the next LP they'd progressed so much that my song was never even considered again."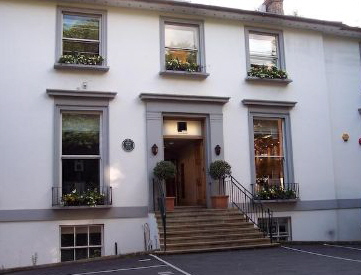 Since they didn't have time to write another song with Ringo in mind, they asked him what he wanted to sing, the answer being "Act Naturally." This decision was probably made the day before telling Norman Smith the bad news since they came prepared to record Ringo's choice the day they told him. On June 17th, 1965, they fully recorded the song in approximately 90 minutes (4 to 5:30 pm) in EMI Studio Two.
Thirteen takes of the rhythm track were recorded until they were satisfied, consisting of George on acoustic guitar, Paul on bass and Ringo on drums. Onto "take 13" they performed the overdubs, these being Ringo's lead vocals, Paul's background vocals, two lead guitar parts from George (double-tracked at times) and two more Ringo overdubs: bass drum beats at the end of the bridges and hitting his sticks on the outer shells of his drum kit (as briefly seen during their 1965 television appearances on "Blackpool Night Out" and "The Ed Sullivan Show").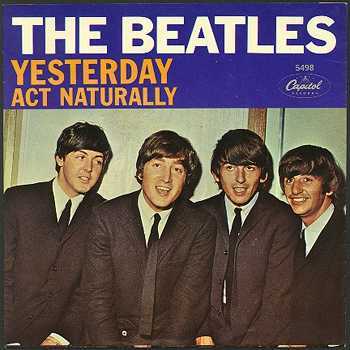 While John could definitely have handled the acoustic rhythm guitar on this song, Mark Lewisohn, who gained access to all of the recordings at EMI Studios and undoubtedly viewed the original tape box for this day, insists that it is George who played the acoustic guitar on the rhythm track. It is therefore quite probable that John was not present for this session, since the string quartet overdub for "Yesterday" was the only other event on the schedule that afternoon. However, he was present for the evening session on this day, his vocals and guitar work on the song "Wait" being quite apparent in the finished product.
Both of the mono and stereo mixes that were released in the '60s were created the next day, June 18th, 1965, in the control room of EMI Studio Two by George Martin, Norman Smith and 2nd engineer Phil McDonald. The stereo mix features the rhythm track primarily in the left channel, all of the overdubs exclusively in the right channel, and Ringo's lead vocals in the center.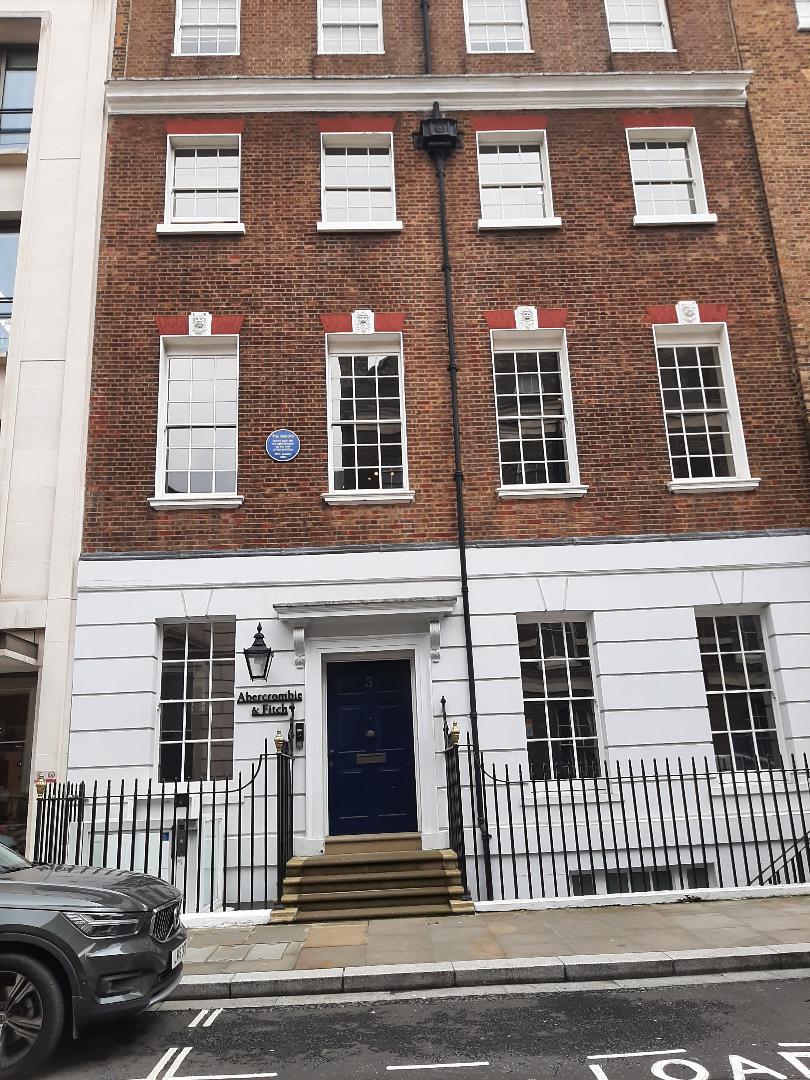 The Beatles actually touched on the song in a recording studio on one more occasion. Before the group started rehearsing songs for what became known as the "Let It Be" album and film on January 25th, 1969 at Apple Studios in London, they began discussing their experiences in Inda studying under the Maharishi the year before. Paul stated, "We probably should have, sort of...," to which John continued, "...been ourselves," which Paul agreed with. In defense of the Maharishi's teachings, George countered with, "That is the biggest joke, the biggest joke, to be yourselves. Because that was the purpose of going there, to try and find who 'yourself' really is. And, if you were really 'yourself,' you wouldn't be any of who we are now!" John then replied, "We all act naturally then," and immediately started playing and singing a bit of "Act Naturally," to which Paul joined in on. This interchange can be witnessed in Peter Jackson's 2021 "Get Back" series.
George Martin created a new stereo mix of the original Beatles recording of the song in 1986 for its debut on compact disc the following year. While the clarity is somewhat better, the positioning for the recorded elements is primarily identical to the 1965 stereo mix.
In 1989, Ringo teamed up with Buck Owens to record a duet on "Act Naturally," this being released as a hit country single that year and earning a Grammy Award nomination for "Best Country Vocal Collaboration," not to mention a nomination for "Vocal Event Of The Year" from the Country Music Association.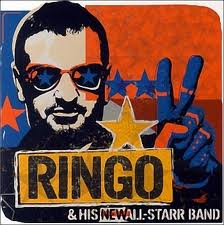 Also in 1989, on September 3rd, was the first live recording of the song by Ringo, this appearing as a track on the bonus CD for the album "Ringo Starr and His All-Starr Band." The song was also recorded live on August 22nd, 2001 and was released on both of his albums "King Biscuit Flower Hour Presents Ringo & His New All-Starr Band" and "Extended Versions." Sometime during his successful 2005/2006 tour, "Act Naturally" was once again recorded and included on his live album "Ringo Starr And Friends." Also, on July 16th, 2006, another live rendition was recorded and became a feature on his "Live 2006" album. Finally, a recording of the song from his live appearance at the Greek Theatre in Los Angeles, California, in 2008 was released on his 2010 album "Live At The Greek Theatre."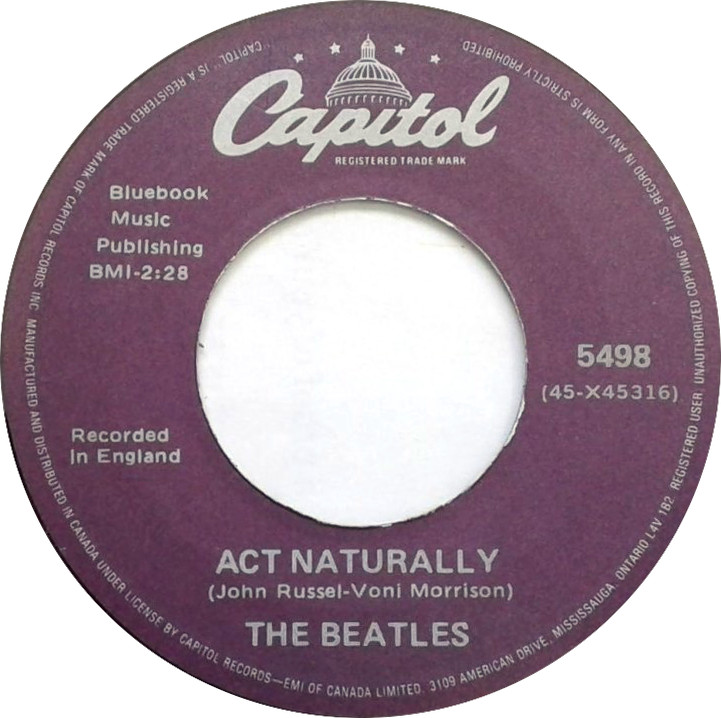 Song Structure and Style
"Act Naturally" satisfyingly glides through a simple structure consisting of 'verse/ bridge/ verse/ solo/ verse/ bridge/ verse' (or abacaba). Throw in a simple introduction and nearly identical conclusion, and you have a perfect country formula that, undoubtedly, was used as a template in country music for many decades. The only difference from the pop formula The Beatles mostly used up to this point was the omission of a second verse before the first bridge. Other than that, it was an easy fit for them.
While The Beatles worked hard to mimic the arrangement used in the original Buck Owens version, right down to the key used (G major), background vocals in the bridges and stick tapping throughout the song, noticeable differences gave the song its own Beatles flair. For instance, the descending guitar lick heard in the introduction, conclusion and twice in the bridge is only heard once in the original. The Buck Owens version has harmony vocals on the song's title in the second verse while The Beatles chose to omit it. Also, the final verse of the original is sung mostly solo by Buck to emphasize his loneliness in relation to the lyrical content, while The Beatles arrangement shows Paul joining in here for a big ending.
As for The Beatles version, the first thing we hear is George's double-tracked descending guitar lick which is heard before the downbeat where the rest of the band emerges. This four-measure introduction quickly establishes G major as the home key with its appearance in the third measure. George's perfected double-tracked guitar phrasings in these measures introduce the song with a polished touch to counteract the roughness that appears a little later.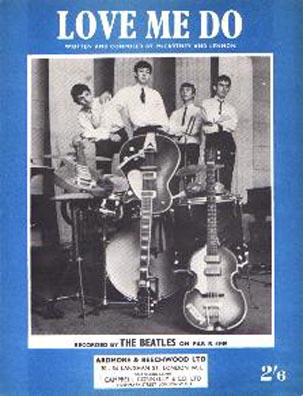 The first sixteen-measure verse begins immediately with Ringo's single-tracked vocals which continue solo throughout the entire verse. As is his wont, George interjects guitar lines in between the vocal phrases which are all single-tracked but sometimes, as in the eighth measure, two of his guitar overdubs are heard playing different lines. While Ringo's pitch isn't perfect, he comes across as charming in the first verse right down to the fourteenth measure where his countrified "act nyaaaturally" pronunciation shines through. The group ends extremely tight at the sixteenth measure, turning the original Buckaroo arrangement into another 'Beatles break' as heard throughout their career thus far (starting with "Love Me Do").

The sixteen-measure bridge then appears which brings Paul's overdubbed harmonies into the picture. George continues to add his overdubbed guitar licks in between the vocal phrases, once again adding two in the eighth measure. His acoustic guitar is also accentuated in the rhythm track just before the thirteenth measure to emphasize the A chord and the pay-off line "'cause I can play the part so well." Also evident here are Ringo's overdubbed bass drum beats that help create the same emphasized effect.
The second verse then begins which is identical in structure to the first. George continues his complimenting guitar riffs throughout but Ringo begins to show subtle signs of vocal wavering, his repeat of the song's title especially sounding rough.
The break at the end of the second verse leaves room for George's double-tracked descending riff as heard in the introduction but this time, his low E string is detuned to D in order to play the descending riff one octave lower than he had in the introduction. This solo section of the song is eight measures long and, for all intents and purposes, is a 2x repeat of the introduction except for being played an octave lower.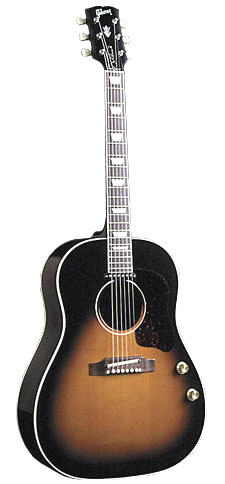 A third verse is then heard which shows a little more wavering in Ringo's tone, noteworthy in the first line about making "a scene about a man." The following repeated bridge shows a little slowing down of Ringo's phrasing, making Paul's overdubbed harmony lines stagger to mimic what Ringo had previously sung, evidenced in the line "be a big star." The final four measures are emphasized once again by the acoustic guitar and overdubbed bass drum beats with the added element of George reaching up to the A chord with his electric guitar overdub.
A repeat of the second verse works as the final verse of the song with the added feature of Paul singing harmony vocals here as well as the bridges. It appears that Paul at first forgot to come in, since he misses the first three words and finally chimes in at "you come and see." George continues to play his answering guitar flourishes throughout, struggling with the last one in the fifteenth measure. It also appears that Ringo forgot the break at the end of this final verse since he is the only one that keeps playing on the rhythm track.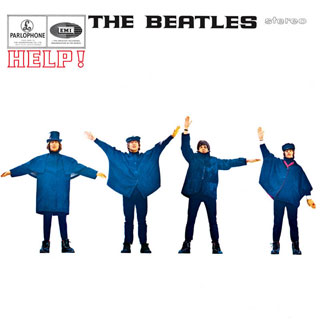 A brief conclusion rounds out the song which is simply a repeat of the solo section cut in half. George once again is double-tracked and is playing in the lower octave. The song stops suddenly on the downbeat of the fourth measure and leaves the instruments ringing, George's acoustic guitar producing a glaring fret noise. Such was the informality of this lastly-recorded "Help!" album track.
The song being chosen possibly because of his prominent role in the plot of their just finished second film, Ringo's vocal work makes him come across as the lovable simpleton who is now a big Hollywood movie star in the minds of his teenage fans. His drum work and overdubs are also played with the enthusiasm of knowing that the rest of his mates are cooperating fully with his song choice.

George Harrison is next worthy of mention because of his prominent country guitar riffing, easily the biggest instrumental contribution toward making this Beatles track irresistible. Paul's 'oom-pah' bass work plays the part nicely as does his usual harmony vocals, he being a natural to get the job done quickly during these time constraints.
Johnny Russell's lyrics, while simple and to the point, deliciously depict the sentiment perfectly. His "sad and lonely" existence is explained sarcastically to his former lover through the illustration of becoming "a big star" in Hollywood. While most actors need to study their lines and train hard to convincingly depict the heartbreak that a sad movie calls for, all he will have to do is "act naturally" because that what she's brought him to. He even predicts that he'll "win an Oscar" for the role he plays "begging down upon his bended knee." To top it off, his Academy Award will be won without any "rehearsin'" at all! So, to coerce pity from this woman, he asks her to "come and see" this movie so she can see for herself "the biggest fool that ever hit the big time" she created. This clever expression of self-pity, coupled with a rollicking country rhythm in a major key, creates a sympathetic ear of empathy from the listener that is nothing short of irresistible.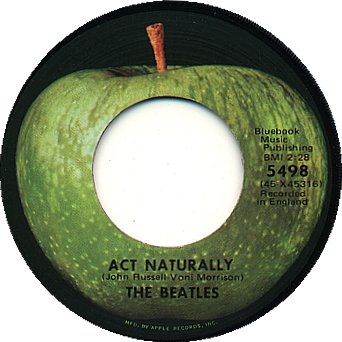 American Releases
Someone at the label must have thought that since the song was a #1 country hit a couple of years ago, surely the US market would gravitate that way. Therefore, the files at Capitol list "Act Naturally" as the a-side of the single, resulting in this song's title being printed on the "full apple" label for its 1971 issue of the single on Apple Records, "Yesterday" being printed on the "sliced apple" label which usually designated the b-side. Unlike EMI in Britain, Capitol Records in America had high expectations that the hastily recorded "Act Naturally" would become a hugely successful follow-up hit to their current chart topper "Help!"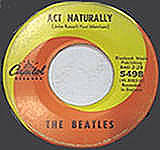 As evidence of this, Capitol ran a full page advertisement in the September 11th, 1965 issue of Billboard magazine boldly announcing "Ringo Starr Sings Solo!" This ad was promoting the next Beatles single which was to be released two days later on September 13th, 1965. While the other side of the single was "Yesterday," it was obvious from the ad that "Act Naturally" was the favorite and would easily eclipse the McCartney ballad in popularity.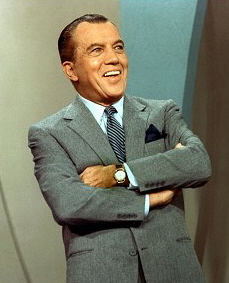 Capitol may have blundered with that decision, but it stumbled into history by inadvertently picking "Yesterday" out of the remaining tracks from the British "Help!" soundtrack to appear on a single, albeit as a b-side. After both songs were premiered on "The Ed Sullivan Show" on September 12th of that year, the popularity of the McCartney song was the obvious winner and therefore was considered the a-side of the single from that time onward. While the ballad zoomed up to the top spot for four straight weeks, Ringo's country crooner did place on the charts as well, but only reached #47 on the Billboard Hot 100.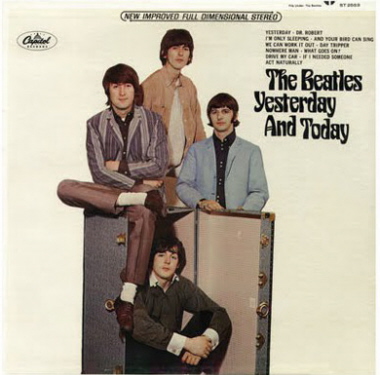 On June 20th, 1966, "Act Naturally" appeared on an American album for the first time, this being the make-shift "Yesterday…And Today" release. This million-selling #1 album was the home for this song for the next two decades. "Yesterday...And Today" was then released on January 21st, 2014, as an individual compact disc, both the mono and stereo versions of the album being included on a single CD. Incidentally, this release featured both the "trunk" cover and the "butcher" cover.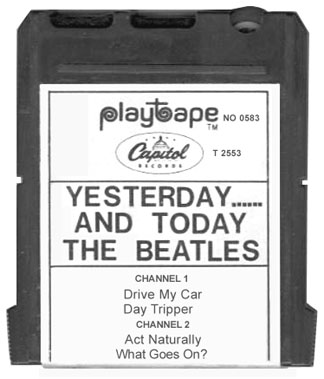 Sometime in 1967, Capitol released Beatles music on a brand new but short-lived format called "Playtapes." These tape cartridges did not have the capability to include entire albums, so two truncated four-song versions of "Yesterday...And Today" were released in this portable format, "Act Naturally" being on one of them. These "Playtapes" are highly collectable today.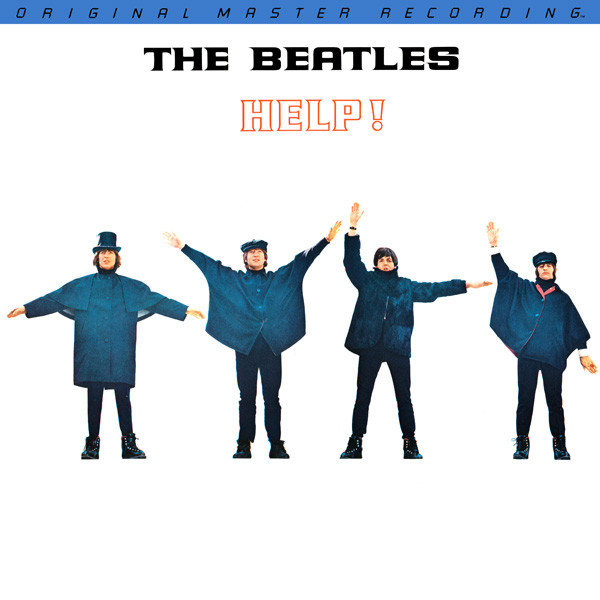 The first time the original British "Help!" album was made available in the US was the "Original Master Recording" vinyl edition released through Mobile Fidelity Sound Lab in January of 1986. This album included "Act Naturally" and was prepared utilizing half-speed mastering technology from the original master tape on loan from EMI. This version of the album was only available for a short time and is quite collectible today.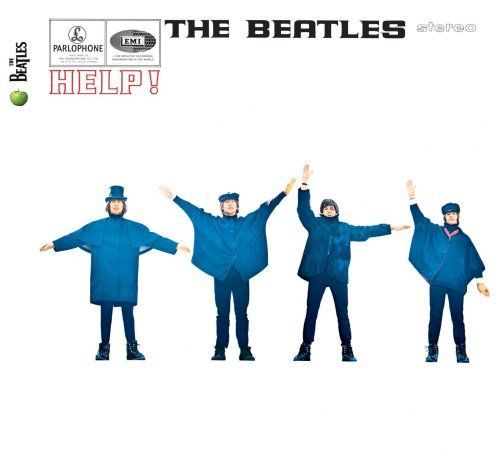 The British "Help!" album was then released in the US on compact disc on April 30th, 1987 featuring the new 1986 George Martin stereo mix of "Act Naturally." A vinyl edition of this album was also released in the US on July 21st, 1987. The CD was then remastered and re-released on September 9th, 2009, a vinyl version coming out on November 13th, 2012.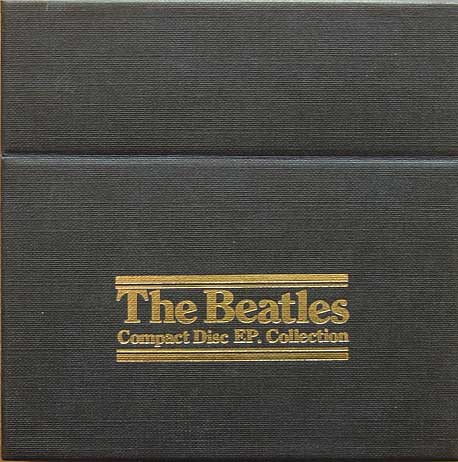 The original mono mix also made its US debut on compact disc with the release of the box set "Compact Disc EP Collection" on June 30th, 1992. It appears in this collection because of it being one of four tracks contained on the British "Yesterday" EP of 1966.
The original single was then re-released by Capitol on January 24th, 1996 under their Cema "For Jukeboxes Only" series, "Act Naturally" appearing in mono as contained on the original US single. Being printed on pink vinyl makes it highly sought after till this day.
The original 1965 mono and stereo mixes of the song are currently available in the box set "The Beatles In Mono," which was released on September 9th, 2009.
Ringo's duet with Buck Owens on "Act Naturally" was released as a Capitol single in 1989 and was also included on an album by the same name in that year. While the album did not make either the Billboard country or album charts, the single peaked at #27 on the country chart.
Live versions of the song by Ringo Starr appear on the following albums: "Ringo Starr And His All-Starr Band" (released October 8th, 1990), "King Biscuit Flower Hour Presents Ringo & His New All-Starr Band" (released August 6th, 2002), "Extended Versions" (released June 1st, 2003), "Ringo Starr And Friends" (released August 15th, 2006), "Live 2006" (released July 7th, 2008) and "Live At The Greek Theatre" (released July 27th, 2010). The song was also included in the 2CD set "Live At The Greek Theatre 2019," which was released on November 25th, 2022, this also being released on on 2CD/Blu-Ray set that same day.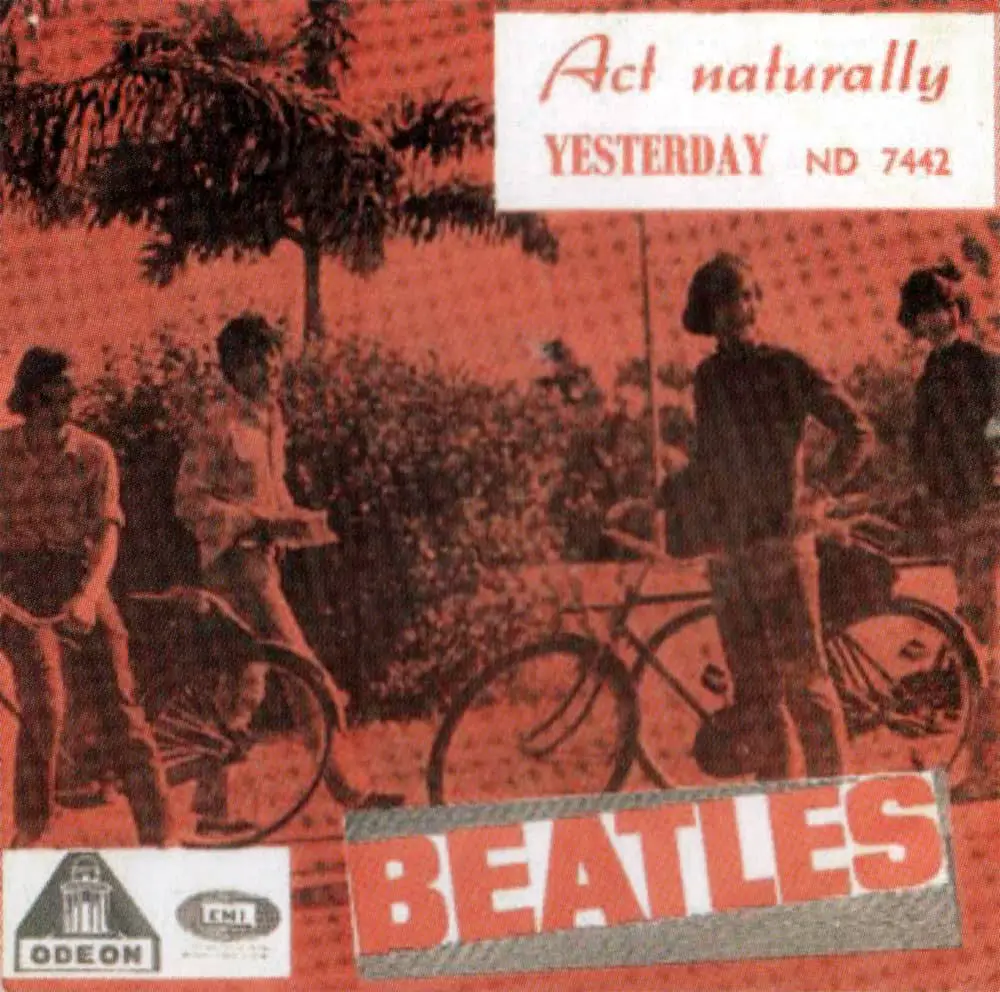 Live Performances
Every song that The Beatles chose to record an official cover version of and include on an album was first performed and perfected during their formative years. The only exception to this rule, however, was "Act Naturally." The first time the group performed it live was after it was officially recorded at EMI Studios. This first time was on August 1st, 1965 at the ABC Theatre in Blackpool for the live television broadcast "Blackpool Night Out." Ringo comically introduced the song himself by saying, "And now we'd like to do something we don't often do - give someone a chance to sing who doesn't often sing. And here he is, all out of key and nervous, singing 'Act Naturally,' Ringo!"
With nearly the same introduction, they next performed the song on August 14th, 1965 during the live taping done for the premier episode of the latest season of "The Ed Sullivan Show." This performance aired in the US on September 12th of that year, one day before the Capitol single was released.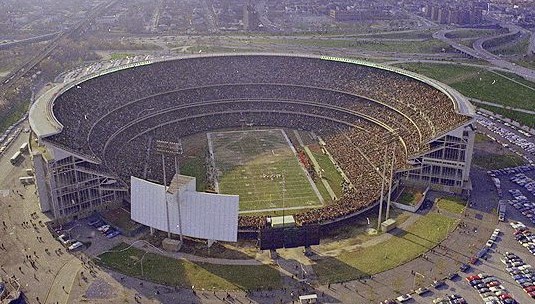 "Act Naturally" then appeared to be the new Ringo vocal contribution to their live repertoire, it being included in their second American tour. It therefore was performed at their monumental Shea Stadium concert in New York City on August 15th, 1965. (This footage was aired in the US on a television show on January 10th, 1967 but, since Ringo's vocals were quite rough, they synced up their studio recording to replace their actual performance that day. This left cuts in the music and, on one occasion, a moment where Ringo's mouth is closed while his voice is heard.) However, at some of the shows on this two-and-a-half week tour, they opted to replace the song with Ringo's earlier vocal contribution "I Wanna Be Your Man."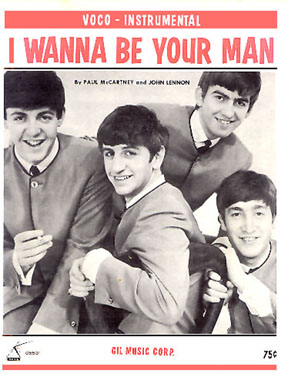 Their final British tour also included "Act Naturally" in the set list. This brief ten-day tour stretched from December 3rd to 12th and hit the high points Glasgow, Manchester, Birmingham, London and their last ever Liverpool show on December 5th. When this tour was over, The Beatles decided to retire the song from their set list and revive "I Wanna Be Your Man" for all of their 1966 performances.
Another evidence that Ringo had a special affection for the song is that the set list for every tour that he did with any "All-Starr Band," from 1989 onward, included "Act Naturally."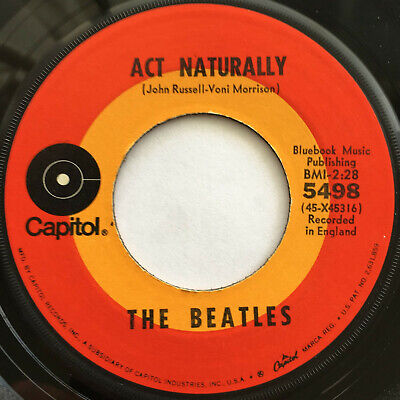 Conclusion
And so ended the era of Beatles cover songs. They always knew that if they didn't feel they had enough time available to write suitable original material for their albums, they could always pull out a few 'chestnuts' from their early stage act to fill out the quota. But by late 1965, the confidence they had in their own compositions had grown tremendously. With these broadened horizons in mind, cover songs fell by the wayside.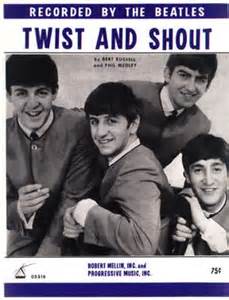 We must acknowledge, however, that The Beatles highly esteemed these "chestnuts" and, in most cases, hand-chose them to fill out their albums. They proudly recorded their renditions of classics like "You Really Got A Hold On Me" and "Long Tall Sally," and graciously introduced us to relatively unknown favorites like "Devil In Her Heart" and "Mr. Moonlight." At times, they even reinvented songs by outdoing the originals stylistically and in popularity, "Twist And Shout" now known primarily by most as a "Beatles song."
So while it is true that it was always easier for them to run through some old-time favorites if they couldn't come up with enough original compositions when in a time crunch, they were always done with pride and great finesse. Therefore, this catalog of 24 Beatles cover songs recorded from 1963 through 1965, including "Act Naturally," can easily be viewed as representative of the inspiration behind the music of The Beatles and therefore should be held in high esteem. As Paul stated in his 2021 Hulu series "McCartney 3,2,1," "Act Naturally" "is great, very, very Ringo!"


Song Summary
"Act Naturally"
Written by: Johnny Russell / Voni Morrison
Song Written: January - February, 1961

Song Recorded: June 17, 1965

First US Release Date: September 13, 1965

US Single Release: Capitol #5498

Highest Chart Position: #47 (b-side to "Yesterday")

British Album Release: Parlophone #PCS 3071 "Help!"

Length: 2:27

Key: G major

Producer: George Martin

Engineers: Norman Smith, Phil McDonald
Instrumentation (most likely):
Ringo Starr – Lead Vocals, Drums (1964 Ludwig Super Classic Black Oyster Pearl), sticks

George Harrison – Lead Guitar (1963 Gretsch 6199 Tennessean), Rhythm Guitar (1962 Gibson J-160E)

Paul McCartney - Bass Guitar (1963 Hofner 500/1), Harmony Vocals
Written and compiled by Dave Rybaczewski
IF YOU WOULD LIKE TO MAKE A DONATION TO KEEP THIS WEBSITE UP AND RUNNING, PLEASE CLICK BELOW!
Sign Up Below for our MONTHLY BEATLES TRIVIA QUIZ!