Search by Keyword
Sign Up Below for our MONTHLY BEATLES TRIVIA QUIZ!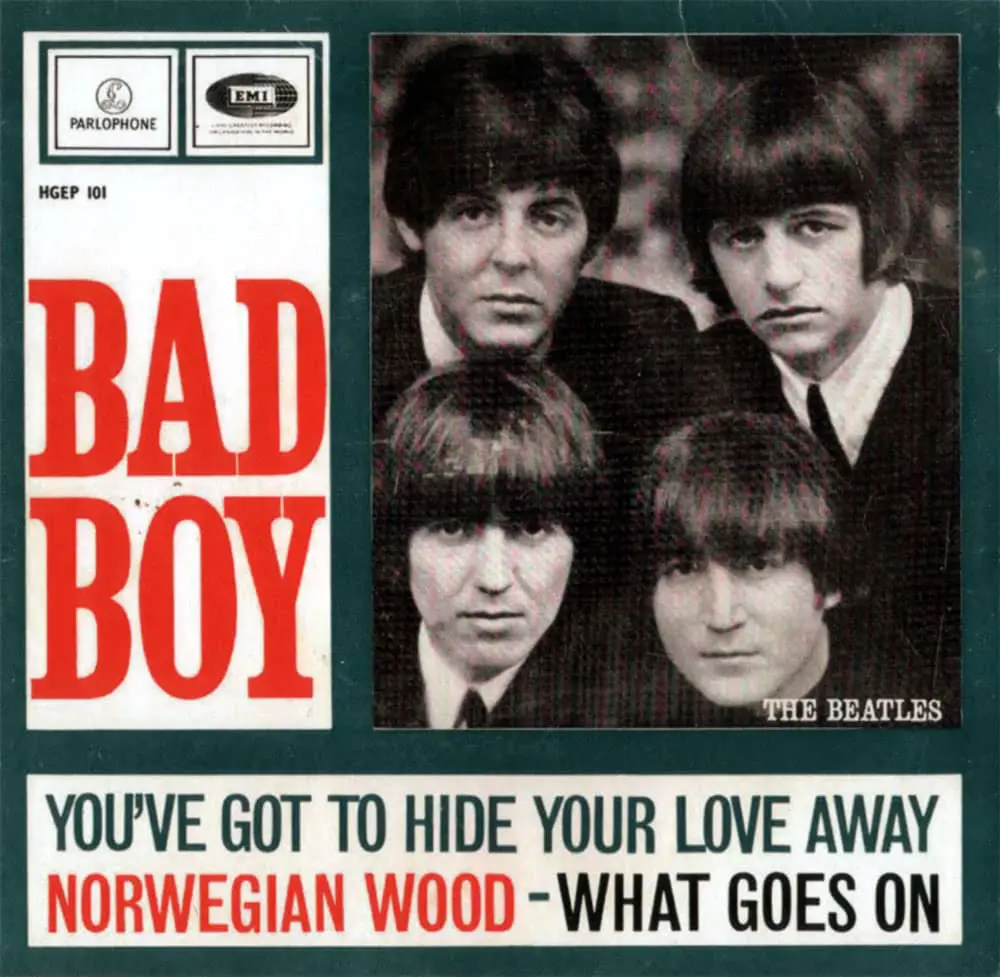 "BAD BOY"
(Larry Williams)
The early months of 1965, from February 23rd to June 16th, were set aside for The Beatles to film their second motion picture, which ended up being titled "Help!" While there were a few interruptions during this time, such as the occasional radio interview or television appearance, the only order of business during these three-and-a-half months was filming their second movie.
On May 10th, 1965, with two-and-a-half months of shooting behind them, they spent most of the day at the luxurious Cliveden House in Berkshire filming the scenes that supposedly were inside Buckingham Palace. The scenes in the movie with them looking out of the window, playing cards, and the silly "Intermission" segment were filmed during this and the next day.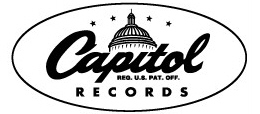 Although they had put in a good day's work on this date, notice was given from EMI Studios that they were needed to record a couple of songs by request from America. The Beatles were especially grateful to Capitol Records in the US for finally agreeing to release their records in the states. Therefore, if they were requesting more material, The Beatles wouldn't hesitate to oblige.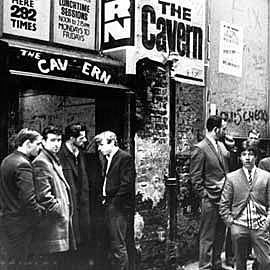 After shooting for the day was complete, they travelled to EMI in London for a last minute evening recording session. The easy thing to do at this short notice was to unearth two favorite stage songs from their early Hamburg / Cavern days, both of these being songs originally recorded by one of John's favorite rockers, Larry Williams. John chose two relatively unknown tracks, "Dizzy Miss Lizzy" and "Bad Boy," to quickly record on this day. Then, in the morning, back to another month or so of filming to complete the movie before going on to bigger and better things.
Songwriting History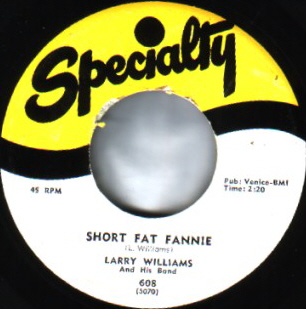 After some impressive commercial success in America in 1957 with the singles "Short Fat Fannie" (#5) and "Bony Moronie" (#14), Larry Williams's contract with American label Specialty Records was becoming strained. The three singles released in 1958 failed to make much of an impact, "Dizzy Miss Lizzy" being the only one that year to make a showing on the pop charts, and that only made it to #69. In 1959 he needed to change things up and show his worth to the label. Even his friend Little Richard, whom Williams patterned his style after, was struggling to keep his chart career going in mid-1958. It looked like the "screaming rocker" fad was going by the wayside.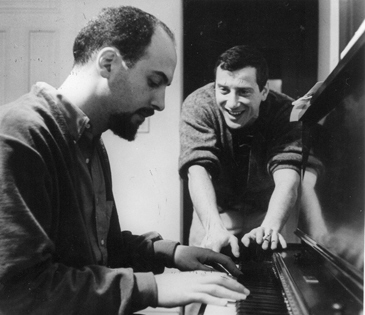 An act that was hot at the time was the New York based vocal group The Coasters, whose semi-comedic Leiber and Stoller compositions, such as "Yakety Yak" and "Charlie Brown," were all the rage in late 1958 and early 1959. Larry Williams thought to shift his style to one that was in a similar vein in order to capitalize on their success. The result was an August 14th, 1958 recording called "Bad Boy," which mimicked many features of "Yakety Yak," such as the topic of an adolescent who constantly needs to be told "now, junior, behave yourself" and a recurring low voice reminiscent of the Coasters' "don't talk back" which repeats "he's a bad boy."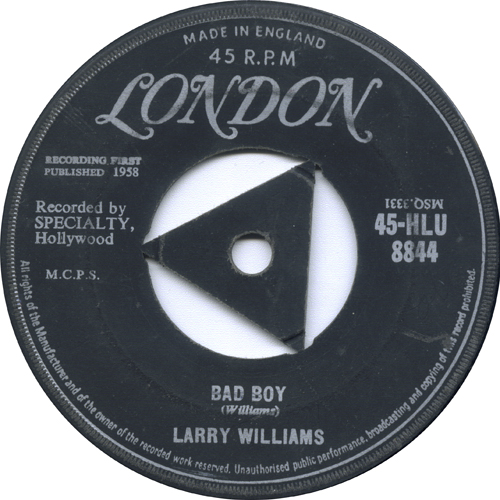 Unfortunately, the song failed to make any dent on the charts, and neither did the other three singles he released on Specialty in 1959. The label then decided to drop Larry Williams from their roster, but it was more because of his being convicted for dealing narcotics in 1960. "Bad Boy" did get released on 78 and 45 RPM on the London label in Britain where John Lennon took notice of it and, being a fan of The Coasters as well as Larry Williams, added it to The Beatles repertoire in early 1960.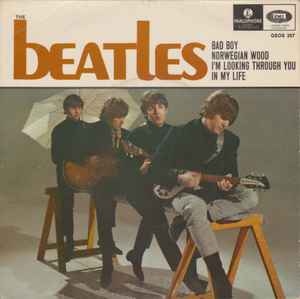 Recording History
On May 10th, 1965, which just so happened to be Larry Williams' 30th birthday, The Beatles entered EMI Studio Two for what became "Larry Williams Evening." The session lasted for three-and-a-half hours (from 8 to 11:30pm) and in that time they completely recorded both "Dizzy Miss Lizzy" and "Bad Boy." "Lizzy" was started first, taking up the first hour. Then at approximately 9 pm, they began and completed "Bad Boy," which also took about an hour, overdubs and all. Being so familiar with the song from years past, they knocked it out quite easily.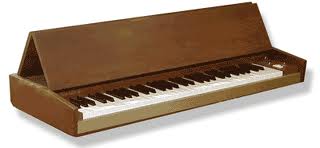 The first three takes of the song included The Beatles all playing their usual instruments live to create a rhythm track. The only thing absent from these takes was John's vocals, which were sung off microphone and intended as a guide vocal. Nonetheless, it was "take four" that was deemed best, over which everyone overdubbed something. John overdubbed his blistering lead vocal, which was edited during the second verse with a falsetto "ooh" masking the edit. He also overdubbed himself on organ throughout the song. George double-tracked his lead guitar work, masking a flub here and there on the original take. Paul overdubbed himself on a Hohner pianet, while Ringo overdubbed a tambourine part. Overall, we end up with a full-sounding, screaming rock and roll song which energetically eclipses the original.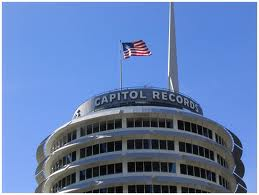 Immediately after the recording session was over, producer George Martin and engineers Norman Smith and Ken Scott prepared mono and stereo mixes of both songs recorded that day to ship the next day via air freight to Capitol Records in Los Angeles. The mono mix was created with the bass and drums a little higher in the mix. Exactly five weeks later, the song was available in US stores on the Capitol album "Beatles VI."
The Beatles returned to the song in the recording studio one more time on January 24th, 1969, but that was in the form of a ragged impromptu jam that they performed at Apple Studios while recording what became the "Let It Be" album.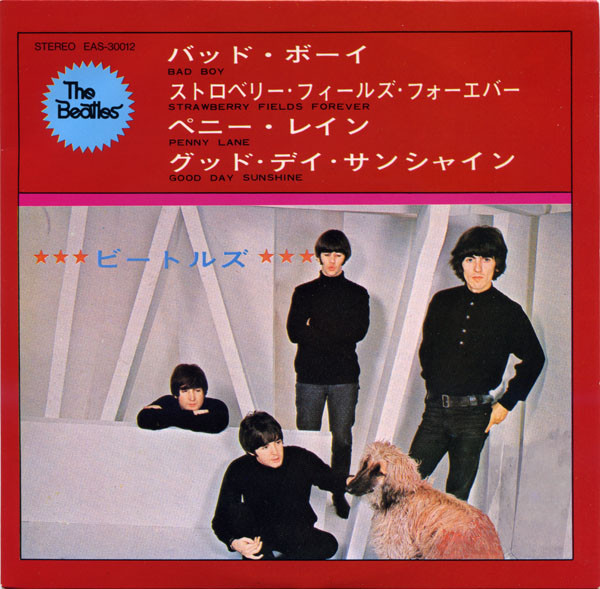 Song Structure and Style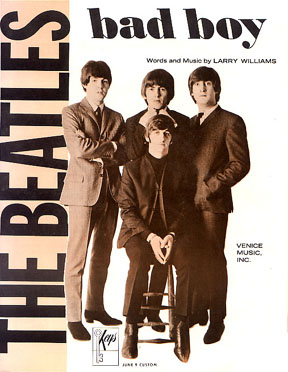 The Beatles don't stray too far from the original Larry Williams rendition of the song while compensating for the saxophone and piano dominated arrangement with guitars and subtle organ/electric keyboard work. The song basically consists only of verses with one instrumental/solo section thrown in, which amounts to a 'verse/ verse/ solo/ verse' structure (or aaba).
Like other Larry Williams songs (such as "Slow Down"), "Bad Boy" features a drawn out variation of the 12-bar blues pattern, but unlike "Slow Down" where it is doubled-up to a full 24 measures, this song rushes through the final eight measures as if to revert back to an actual 12-bar format, resulting in an unusual 20-measure verse. The Beatles follow this pattern exactly, although they pitch the song slightly higher to the key of C rather than B-flat on the original.

The song starts out, however, with a four measure introduction which alters from accented band-fills and catchy guitar leads, ending with an introductory drum fill from Ringo. The first 20-measure verse then begins, which features a single-tracked lead vocal from John and double-tracked guitar fills from George. These guitar phrases compensate for the deep-voiced vocal phrase "he's a bad boy" that The Beatles wisely omit from their version. Many fans have wondered why the song's title is never heard in the song, and this is the reason why.
The final four measures of the verse consist of a heavily-syncopated rhythm (measures 17 and 18) and then a total break for John to gloriously deliver what becomes the key phrase of the song a cappella: "Now junior, behave yourself." Immediately after which, Ringo and George musically introduce an identical second verse with a quick fill.
After this second verse, the instrumental / solo section of the song begins which, on the surface, appears to follow the exact same pattern of the verses. Not so. This section follows the standard 12-bar blues pattern and thereby reduces the measures by eight. The heavily-syncopated rhythm and break still occurs, but this starts on the ninth measure and, instead of John's key phrase being sung, we hear George's double-tracked lower-note riff as heard on the original recording. John does chime in during the instrumental section with some "whoops" and "hollers" to equal the intensity of Williams' rendition.
The third verse is identical to the other two structurally, but ends after John's key phrase with an open chord and jangling tambourine rather than the staccato finality of the original.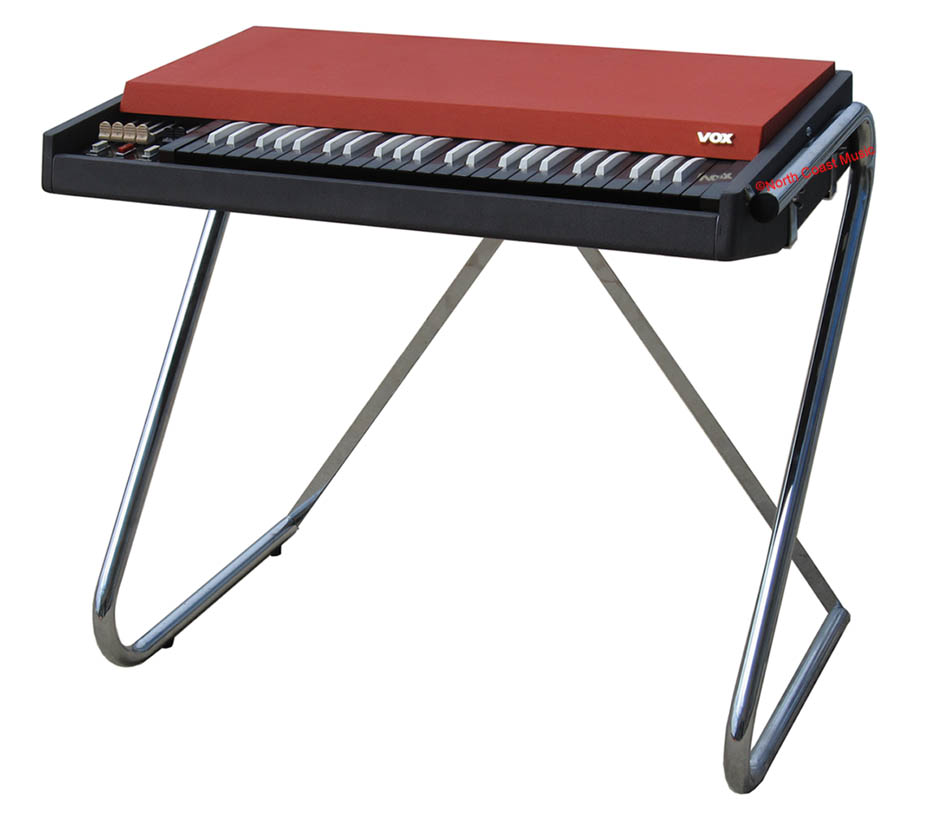 John is the primary focus in the song, with his high intensity and somewhat slurring vocal delivery, as well as his driving rhythm guitar and keyboard work on a Vox Continental, the latter heard more prominently during the instrumental section. The intimate feel of his vocal being single-tracked allows for the intricacies of his delivery to shine through in the convincing manner of a story-teller. While George's double-tracking lead guitar phrases aren't always evenly matched, inevitably covering over some flaws, they come across effectively and add to the overall humor of the track.
While Paul's presence is felt with his usual dynamic bass work and nearly-heard electric piano playing, he takes a somewhat low profile on this track. However, Ringo stands out more prominently and confidently, being quite familiar with the song from years back, with his dead-on rock 'n' roll drumming, complete with staccato accents and vibrant drum fills. He shakes a mean tambourine too!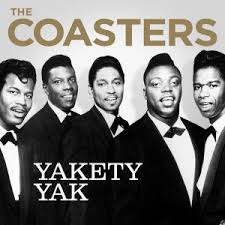 As Larry Williams' original arrangement of the song was patterned after Coasters-style hits of the time, the lyrics mimic this trend as well. As American rock 'n' roll-consumed youth were being derided by their parents in "Yakety Yak" ("if you don't scrub that kitchen floor, you ain't gonna rock 'n' roll no more"), Williams' song shows the child getting in trouble with his teacher as well as his mother. "He don't want to go to school to learn to read and write," but when he does go "he puts thumbtacks on teacher's chair / puts chewing gum in little girl's hair." His teacher is so upset that "at night she's ready to poop," that is, she's exhausted. And his mother understandably pleads with him to "get to the barber shop to get that hair cut off your head." His rebellion even gets downright evil, feeding the canary "to the neighbor's cat" and giving "the cocker spaniel a bath in mother's laudromat."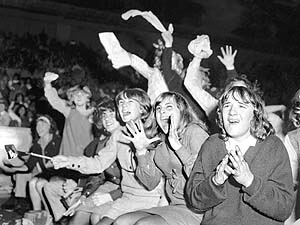 It has been suggested that The Beatles hand-picked this song for the US market because it was depicting American youth of that era. One look, though, at the screaming and mobbing fans in Britain at every Beatles appearance should convince anyone that obsession with rock 'n' roll at that time wasn't isolated to the United States alone. It seems unlikely that this was a determining factor in their choice to record "Bad Boy," although, due to greater population, it may have appeared to them that the effect of pop music in the US was crazier than in the UK.
American Releases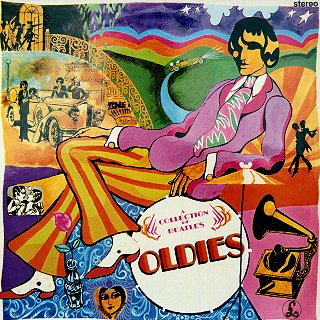 June 14th, 1965 was the release date of the Capitol album "Beatles VI," which was the world premier of their song "Bad Boy." The British press at the time suggested that the song would probably be available in their home country on an EP later that year, similar to what happened in 1964 with the "Long Tall Sally" EP containing both the title track and "I Call Your Name," which were also released first in the US. This British EP release never materialized, but EMI did finally remember to include the track on their December 9th, 1966 compilation album "A Collection Of Beatles Oldies." Therefore, America exclusively received the song "Bad Boy" almost 18 months before UK audiences ever heard it. Incidentally, "Beatles VI" was then released on compact disc on January 21st, 2014, both the mono and stereo versions of the album contained on one CD.

Sometime in 1967, Capitol released Beatles music on a brand new but short-lived format called "Playtapes." These tape cartridges did not have the capability to include entire albums, so two seperate truncated four-song versions of "Beatles VI" were released in this portable format, "Bad Boy" being on one of them. These "Playtapes" are highly collectable today.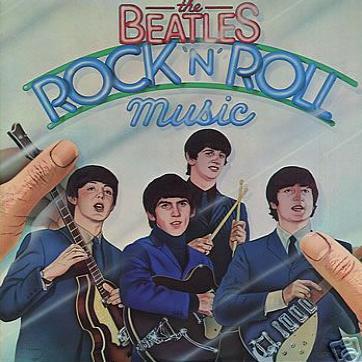 On June 7th, 1976, the successful double-album "Rock 'n' Roll Music" focused on the harder side of The Beatles catalog, so naturally "Bad Boy" was included. George Martin was consulted regarding the preparation of this album and, with access to only the Capitol mixes, decided it was necessary to reverse the right and left channels of the original stereo mix of this song for this album. On October 27th, 1980, Capitol decided to divide the double album into two single albums for budget sales. "Rock 'n' Roll Music, Volume One" included the song.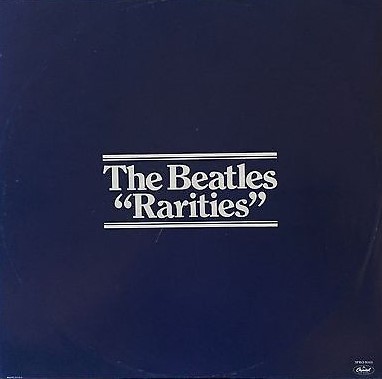 Because of EMI's decision to release a box set that included all of the British Beatles albums as well as an additional album entitled "Rarities" that included songs that did not appear on any British Beatles album, Capitol had initially decided to release this album in America. 2,000 promotional copies were manufactured (#SPRO-8969) and then another unlimited number of advance copies (ESN-SN-12009) were printed in the fall of 1979. "Bad Boy" was included on this proposed album which was decided to be abondoned due to the fact that this and most of the songs contained therein were available on other Beatles albums in the US at the time. These promotional albums are very collectible today.
On February 26th, 1987, the song was released on compact disc for the first time on "Past Masters, Volume One." Both volumes of "Past Masters" were combined for a double-album vinyl release on October 24th, 1988. This two-disc set was then remastered and released on CD on September 9th, 2009, a remastered vinyl set coming out on November 12th, 2012.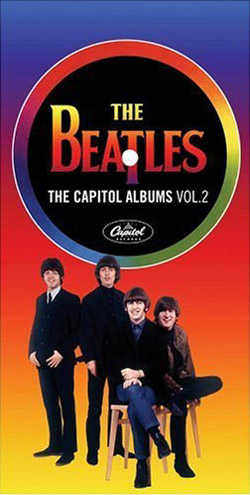 Another release that needs to be mentioned is the April 11th, 2006 box set entitled "The Capitol Albums, Vol. 2," which featured the entire "Beatles VI" album in both stereo and mono (with just a touch more bass added). For initial pressings of this set, Capitol mistakenly presented a "mono type-B" fold-down mono mix for the entire "Beatles VI" album, which was a method that combined both the left and right channels of the stereo mix to create a mono mix. Therefore, the mono mix of "Bad Boy" in this set was initially prepared in this way, the error being corrected on subsequent pressings.
On September 9th, 2009, the box set "The Beatles In Mono" was released, which features a remastered version of the original mono mix of "Bad Boy" on its disc "Mono Masters."
Live Performances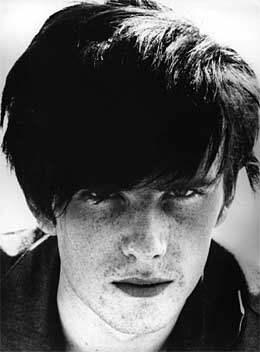 Larry Williams' recording of the song was released in early 1959 and by late August of 1960, when The Beatles took up their first residency in Hamburg at the Indra Club, they added the song to their repertoire. The five-piece Beatles (with Stuart Sutcliffe on bass) had to stretch out their long performance hours, so they added just about every song they could think of. "Bad Boy" was a natural choice.
The song remained in their set list as their popularity grew in Hamburg and more locally back home. They kept performing it throughout '61 and '62, dropping it when their set lists shortened by the end of the year. Even though it was a favorite, they never thought to resurrect it for a BBC radio show, nor did they think to promote it during their American tours in '65 or '66, since US audiences were familiar with it at that time.
Conclusion
Leave it to The Beatles to take what most would consider a failed attempt by Larry Williams to revive a sagging career and transform it into a rollicking highlight of a million-selling album. Along with "Dizzy Miss Lizzy" and "Slow Down," The Beatles generated a healthy royalty paycheck to Larry Williams for the rest of his life. (See "Slow Down" for a brief history of the life of Larry Williams.) Larry Williams' career may not have made too much of an impact in the late '50s, but thanks to The Beatles officially covering three of his songs, his name is one that will live on as a true rock 'n' roll pioneer.


Song Summary
"Bad Boy"
Written by: Larry Williams
Instrumentation (most likely):
John Lennon - Lead Vocals, Rhythm Guitar (1964 Rickenbacker 325), Organ (1964 Vox Continental)
George Harrison - Lead Guitar (1963 Gretsch 6119 Tennessean)
Paul McCartney - Bass Guitar (1963 Hofner 500/1), Electric Piano (1964 Hohner Pianet C)
Ringo Starr - Drums (1964 Ludwig Super Classic Black Oyster Pearl), tambourine
Written and compiled by Dave Rybaczewski
IF YOU WOULD LIKE TO MAKE A DONATION TO KEEP THIS WEBSITE UP AND RUNNING, PLEASE CLICK BELOW!