Search by Keyword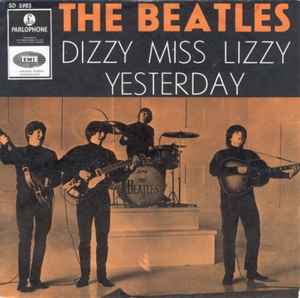 "DIZZY MISS LIZZY"
(Larry Williams)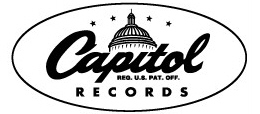 As The Beatles reluctantly interrupted the filming for their second motion picture "Help!" to enter the recording studio and record two songs for the American market, they didn't think anything much would result from this. Capitol Records just needed two more 'filler' songs to complete the eleven song requirement for their forthcoming make-shift album "Beatles VI." They surely weren't going to give Capitol newly written material, since they were saving their best for their next British releases and these tracks were strictly intended only for the US.
To make the situation bearable, John decided to resurrect two songs The Beatles had performed in their formative years and hadn't played in a long time. On what turned out to be Larry Williams birthday, they decided on recording "Bad Boy" and "Dizzy Miss Lizzy," both Larry Williams songs that failed to make much of a dent on the charts but nonetheless were former favorites of The Beatles.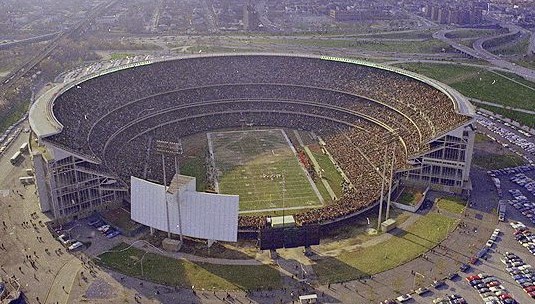 What did result from this recording session was the impact that one of these songs, "Dizzy Miss Lizzy," had on the group and, in turn, on the record buying public. Since the song became a standout track on the American "Beatles VI" album, they decided to include it in the American leg of their 1965 tour (including their legendary Shea Stadium concert that year). And since they were enjoying playing the song again in their live sets, they decided that they were happy enough about how the recording turned out to release it in Britain as well. When putting together the sequence of tracks for their British soundtrack album for "Help!", they didn't wish to end the album with Paul's ultra-mellow "Yesterday." Therefore, they finished off side two with the polar opposite; a rousing-screaming rocker from their Cavern/Hamburg days, "Dizzy Miss Lizzy."
Songwriting History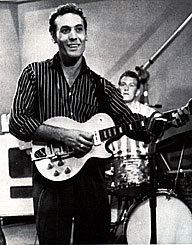 New Orleans born Larry Williams was privileged to have three of his self-penned songs officially recorded and released by The Beatles, which were "Slow Down," "Bad Boy" and "Dizzy Miss Lizzy." No other recording artist had three of their songs recorded by the group except for Carl Perkins, who also had three ("Matchbox," "Everybody's Trying To Be My Baby" and "Honey Don't").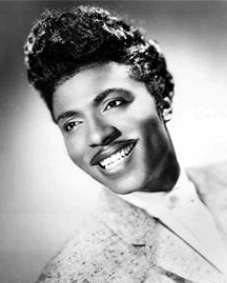 Larry's career in the '50s seemed to mimic his long-time friend Little Richard, both of them being signed to Specialty Records. The flamboyant singing style and driving rock beat heard in early Little Richard hits like "Long Tall Sally" and "Lucille" can also be heard in the early hits of Larry Williams. His success even began to follow in Little Richard's footsteps, "Short Fat Fannie" and "Bony Moronie" both securing high chart positions in 1957.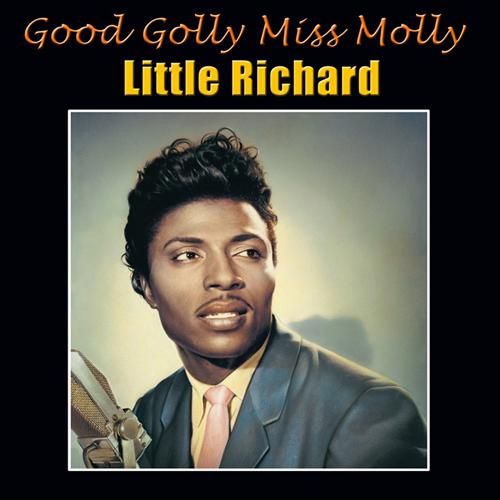 Shortly after Little Richard recorded what was to become his final Top Ten hit "Good Golly Miss Molly," Larry Williams wrote a similarly titled song "Dizzy Miss Lizzy," which he recorded on February 19th, 1958. Not only was the title similar, but the 12-bar blues structure and driving sax rhythm of the arrangement was borrowed as well, not to mention the excited vocal delivery. The subject matter of the lyrics to both songs is also comparable, highlighting how the girl in question likes to "rock and roll."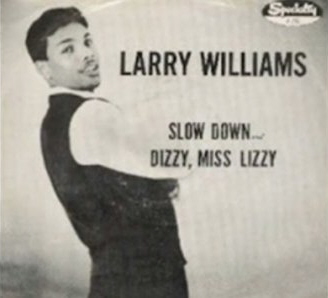 Unfortunately, while Richard's song raced up to the #10 spot on the US Billboard singles chart in 1958, Larry's "Dizzy Miss Lizzy" only limped to #69 on the singles chart that year. The song was paired with what became another Larry Williams classic (thanks to The Beatles), namely "Slow Down," although this didn't make the pop charts either.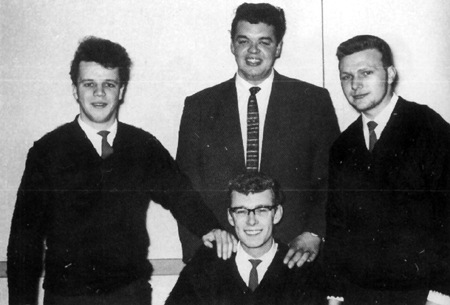 Although the single didn't do well in Britain either, it became known by John Lennon, he being a great enthusiast of Larry Williams. It was a no-brainer for The Beatles to include it in their set lists along with many others of his songs. However, acquiring the proper lyrics to a song you wanted to perform wasn't an easy task in those days. Ted "King-Size" Taylor, from a somewhat more established Liverpool group called "King-Size Taylor And The Dominoes," gave his recollections of how The Beatles learned the song from them during one of their performances in 1960. In an interview with Mark Lewisohn for his book "Tune In," he recalled that The Beatles "all sat in a row and took down one line each of all the songs we did - 'Dizzy Miss Lizzy,' 'Slow Down,' 'Money,' all of those - and the next time we saw them they were playing all our stuff."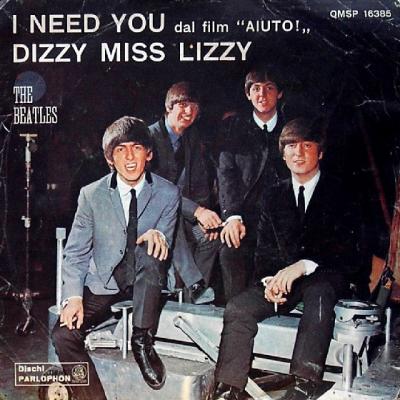 Recording History
The Beatles entered EMI Studio Two on May 10th, 1965, after a long day of filming, for this three-and-a-half hour recording session which ran from 8 to 11:30 pm. "Dizzy Miss Lizzy" was the first song to be tackled on this evening as they went through two takes of the song live, being well acquainted with the song since 1960. These takes consisted of The Beatles all on their usual instruments with John belting out lead vocals simultaneously. "Take two" was considered best at this point, so they went on to the next Larry Williams song of the evening, "Bad Boy."
After this second song was complete, overdubs and all, they returned to "Dizzy Miss Lizzy" feeling that they could do it better. At some point during these later takes, a confrontation of sorts occurred as remembered by Paul.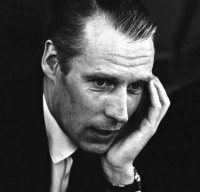 "We did occasionally get pissed off with him," McCartney recalls in connection with producer George Martin. "As time went by, things crept in. In an out-take I heard recently - recording 'Dizzy Miss Lizzy' - John is saying, 'What's wrong with that?' and George Martin says, 'Erm...it wasn't exciting enough, John,' and John mumbles, 'Bloody hell,' - that kind of thing was creeping in a bit - 'it wasn't exciting enough, eh? Well, you come here and sing it, then!' I think that's just pressure of work. When you've been working hard for a long time, you really start to need a break."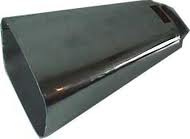 As a result of this conversation in the studio, these next five takes witnessed John adding extra "yelps" and singing raspier than heard in the earlier takes. By "take seven," the song was finally deemed worthy enough for overdubs, although only three were needed. John overdubbed himself playing a Hammond organ, George Harrison overdubbed his lead guitar work throughout the song, and Ringo added a cowbell. Even with these overdubs, only three of the available four tracks were used. By 11:30, the recording session was over and the group was off to sleep in order to start fresh with more filming for their second movie in the morning.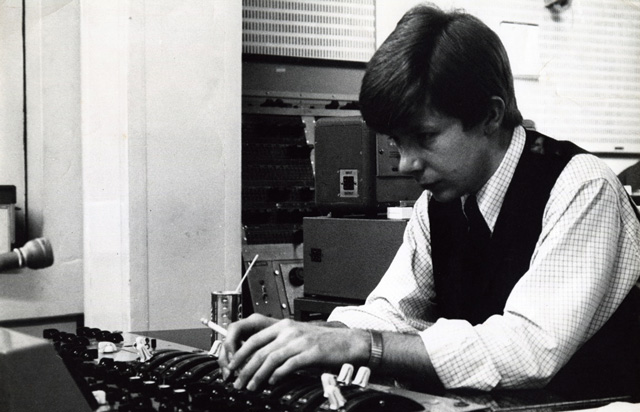 This is not to say that the lights were turned out in EMI Studio Two at this time. George Martin and engineers Norman Smith and Ken Scott still had pressing work to do. Since Capitol Records were in dire need of these two songs, they worked from 11:30 pm until 1:15 the next morning preparing mono and stereo mixes of both "Dizzy Miss Lizzy" and "Bad Boy" so that they could ship copies of these mixes via air freight to Los Angeles when the sun came up. Other than a slightly quicker fade-out on the mono mix of "Dizzy Miss Lizzy," these mixes are virtually the same.

The Beatles final BBC radio show, entitled "The Beatles (Invite You To Take A Ticket To Ride)," was recorded in Studio One of BBC Piccadilly Studios in London on May 26th, 1965 between 2:30 and 6 pm with Keith Bateson as producer, this program airing on June 7th of that year between 10 am and 12:15 pm. "Dizzy Miss Lizzy" was recorded for this radio show, which occurred just over two weeks after the song was officially recorded by the group at EMI.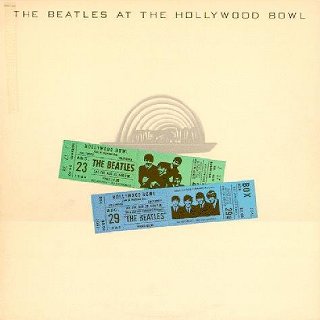 Recording sessions for this song wouldn't be complete without mentioning both live appearances The Beatles made at the Hollywood Bowl in Los Angeles during their second American tour. Even though the August 29th, 1965 performance (produced by Karl Engemann and engineered by Hugh Davies) was mostly unusable due to the vocal microphone used by Paul and George not being properly plugged in to the three-track recording machine, part of the recording of "Dizzy Miss Lizzy" on this day was edited together with the August 30th performance (produced by Voyle Gilmore and engineered by Pete Abbott on the same three-track recording machine) for its eventual 1977 release on the album "The Beatles At The Hollywood Bowl." The editing and re-processing work on the track was performed between January 18th and 23rd, 1977 by George Martin and engineer Geoff Emerick at AIR London Studios.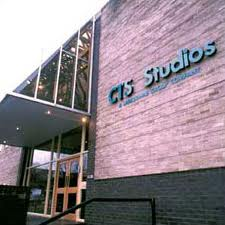 "Dizzy Miss Lizzy" was the subject of one more overdub on January 5th, 1966, but not in connection with their EMI session from May of 1965. Since the song was included in their Shea Stadium concert on August 15th, 1965, it needed to be touched up in preperation for a television film being made entitled "The Beatles At Shea Stadium." Since the bass quality on the tape was not discernable enough, Paul overdubbed a new bass track to "sweeten" it up. This session, which included touching up (even re-recording) many songs, took place at CTS Studios in London.
There was one more version of the song recorded by The Beatles, but it was just an impromptu run-through on January 6th, 1969 in Twickenham Film Studios during rehearsals for the "Get Back/Let It Be" project. This was just one of a huge number of old songs they jammed with for fun during this exhaustive month of rehearsals and recording.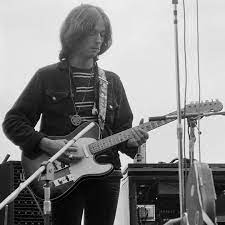 Another recording of the song that is worthy of mention took place on September 13th, 1969 by John during the debut performance of his "Plastic Ono Band." This live rock and roll revival concert in Toronto, Canada, which also featured Little Richard, Jerry Lee Lewis and Fats Domino among many others, saw John take the stage with Yoko, Eric Clapton, Klaus Voormann and Alan White to perform eight songs, the third of which was "Dizzy Miss Lizzy." Their set was recorded and released on December 12th, 1969 as the album "Live Peace In Toronto, 1969." John himself created stereo mixes for the album on September 25th, 1969.
An additional mix of the original Beatles version of the song was done by George Martin in 1986 for release on the first compact disc of the album "Help!" In order to add a degree more depth to the original recording, George Martin decided to add a substantial amount of echo to John's vocal, which caused many die-hard fans to be disappointed, since the song wasn't available as it was heard in 1965.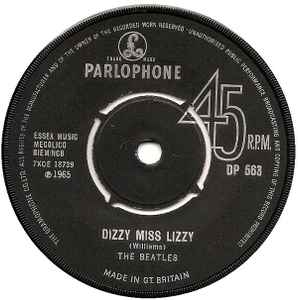 Song Structure and Style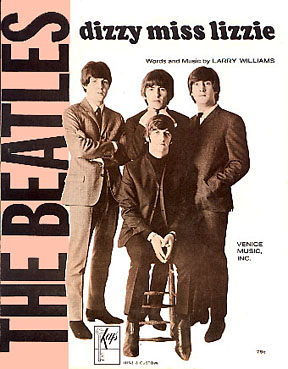 Here we see another example of a strict 12-bar blues pattern; so strict in fact that every section of this song has twelve measures as well as the identical chord pattern. The 12-bar blues framework was especially usual for the 50's rock 'n' roll music The Beatles loved so much, as evidenced by many of these songs that wound up on early Beatles releases (such as "Boys," "Money (That's What I Want)" and "Long Tall Sally"). Therefore, it's no wonder that this pattern began to creep in to their own songwriting, especially seen in early 1964 with "Can't Buy Me Love" and "You Can't Do That."
The song begins with George's insistent double-tracked guitar riff appearing before the one-beat of the first measure. The original Larry Williams version starts the same way, although the guitar is single-tracked and noticeably out of tune. While a quick hit on the snare drum brings the rest of the band in on the original, Lennon invites The Beatles into the song with a small Jerry Lee Lewis slide on his Hammond organ (although this was overdubbed later).

The brassy piano-based rhythm section of the original is replaced by John and Paul's climbing rhythm pattern being played simultaneously along with John's overdubbed organ "chunking." The seventh measure of this first instrumental verse shows the first excited "ow" from Lennon, no doubt the result of his earlier encouragement from George Martin. The repetitious guitar riff continues throughout this section, except for the ninth verse where the last note deviates to accommodate the chord change, something that Larry Williams' band didn't feel was necessary.
The second section, which is actually the first vocal verse, is introduced by a left-handed snare roll from Ringo while John shouts his first lyric line. For some reason, The Beatles decide to continue the guitar riff throughout the verse (as well as all of the verses), while the original version lets it rest during these times. Since the vocal lines are sung where the guitar riff usually occurs, Harrison plays the riff after each line is sung (which causes some confusion later in the song).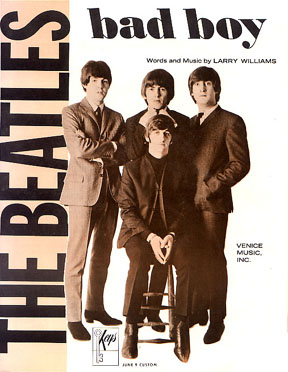 Those who are only familiar with The Beatles' version of "Dizzy Miss Lizzy" may be surprised by the subdued vocal delivery of Larry Williams on the original. Larry hardly puts any vocal accents in the song except for one "wow" to introduce the solo. The original version of "Bad Boy," however, has Larry belting out some flamboyant yelps throughout, so after The Beatles finished recording their cover of that song, George Martin may have thought this was needed to spruce up "Dizzy Miss Lizzy" as well (as Martin probably wasn't familiar with the original version). Therefore, John reluctantly put some of those in to pacify his producer even thought it didn't stay very true to the Williams song.
The third verse, which was the second vocal verse, is ultimately the same in arrangement. Notice though that Lennon appears to sing "dizzy diss lizzy" in the fourth measure and that Harrison decided not to change the final note in the guitar riff to accommodate the chord change in the tenth measure this time (which also causes some confusion later in the song). The verse ends with a blood-curdling scream from John while George remembers to change his guitar riff back to where the vocal lines were sung, since the next verse comprises an instrumental section of the song.
This instrumental verse focuses primarily on George's guitar riff although John throws in a couple of vocal accents, a screeching "ooow" at the end of measure four and a more subdued "wooh" at the very end of measure eight. Guitar-wise, George goes back to changing the last note of the phrase in measure nine and then ends the section with a descending guitar line not heard in the original version.
This new guitar line appears to have confused George because, as the third vocal verse begins, he doesn't come in with his guitar riff when he should the first time around. Remembering that George double-tracked his playing, one of the tracks shows him shyly playing the riff in the second measure on top of John's vocal line "when you call my name." George's other track shows him playing the riff quietly on the third measure while John wasn't singing, which is where he should have played the riff. Not to worry, though, because by the fifth measure he regained his equilibrium and confidently played the riff where he should have.

With another screech from John, The Beatles decide to add a second instrumental section to the song which is not a feature of the original. George does remember to change his riff to the opposite measures for this section, but embarrassingly misses the last note on one of his tracks in the first measure and then hits it late afterward. John humorously adds a couple low-toned "oohs" in this section, the first during the third measure and the second during the seventh measure which is quickly mimicked by him on his Hammond organ. As if George Martin was giving him the evil eye, he lets out another "oowaah" yelp at the end of the eighth measure to make him happy. Harrison then finishes off this section with an attempt at double-tracking an ad-libbed guitar phrase as a segue into a final set of vocal verses.
This fourth vocal verse, while virtually identical arrangement-wise, reveals George not changing the last note of his riff in the tenth measure again. This time around you can actually hear someone excitedly yelling in the eleventh measure as if to spur John on to sing more enthusiastically. We then go into a repeat of the second verse (beginning with the line "come one, give me fever") which then shows George appearing to play both ending notes during double-tracking in the tenth measure before ending the song with an anti-climactic descending run. The twelfth measure ends the song with a crashing band chord with the cymbal ringing out until it fades away.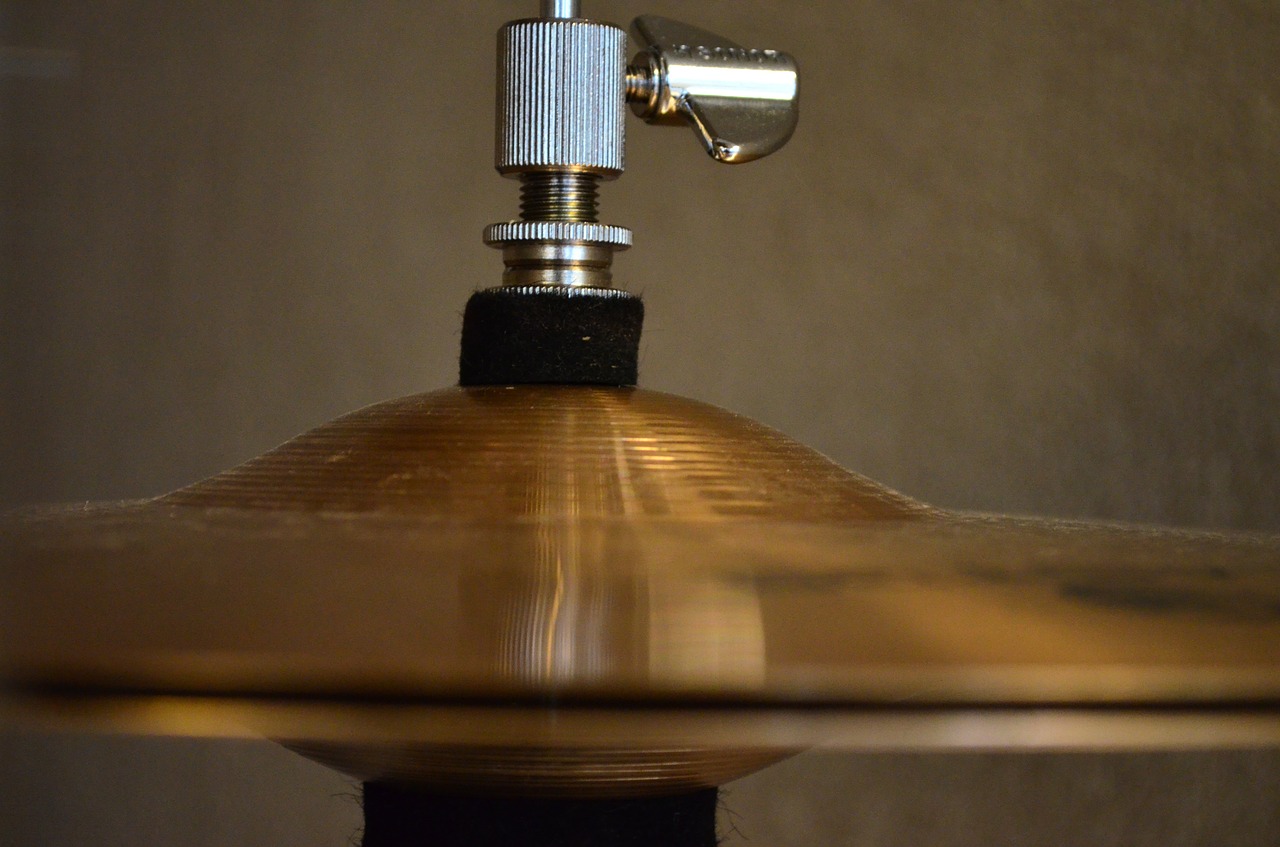 John ends up being the focal point once again with his vivacious (albeit irritated) vocal delivery and driving rhythm guitar runs. His thumping Hammond organ also works well to fill out the sound in the absence of the piano and brass of the original. Paul's bass work is paired nicely with John's rhythm runs to give the song the excited drive it needs. Ringo pushes the song to the enthusiastic brink that it needs to take it 'over the top' with his relentless hi-hat sizzle, crashing cymbals and sometimes-rushed drum fills. His overdubbed cowbell is low enough in the mix not to be intrusive but high enough to be noticed.
George Harrison's guitar work, on the other hand, can appear to be annoying after much repeated listening. Hindsight indicates that maybe he should have let the riff rest during the vocal verses as heard in the original version, but then again this may have been what helped make the song a stand-out on both the British and American albums it was included on. All opinions aside, and all recording flubs aside, it is what it is and it worked.
There isn't much substance to Williams' lyrics, as there usually wasn't in the early days of rock 'n' roll or rhythm 'n' blues. The singer is undoubtedly smitten with Lizzy by how she dances "the stroll" as well as her "rockin' and a rollin'." Because she looks "so fine," the singer goes as far as to say, "girl, I want to marry you." He asks her to inform her "mama" and "brother" of his intentions so that she would ultimately put her "little hand" in his. One wonders if he still felt the same way once he noticed "Miss Molly" who was probably "rockin' and rollin'" at the same juke joint that day.
American Releases
June 14th, 1965 (nearly two months before Britain) was the first US release of "Dizzy Miss Lizzy" on the Capitol album "Beatles VI." This disc began the trend of misspelling the song as "Lizzie" instead of "Lizzy" as on the original Larry Williams single. Both sides of the album cover contained this misspelling as did the actual record label, while the British "Help!" album was careful to spell it correctly. "Beatles VI" was then released on compact disc on January 21st, 2014, both the mono and stereo versions of the album contained on one CD.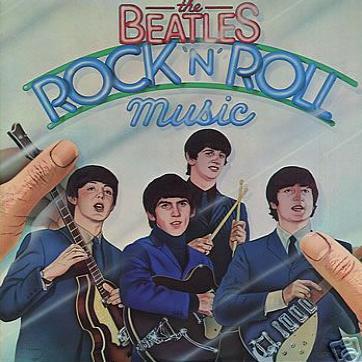 Eleven years later, on June 7th, 1976, the song was included on the double-album compilation "Rock 'n' Roll Music." The song was seen as noteworthy enough to begin the second album as the first track of side three. And they even spelled the title correctly this time around. George Martin was consulted regarding the preparation of this album and, with access to only the Capitol mixes, decided it was necessary to reverse the right and left channels of the original stereo mix of this song for this album.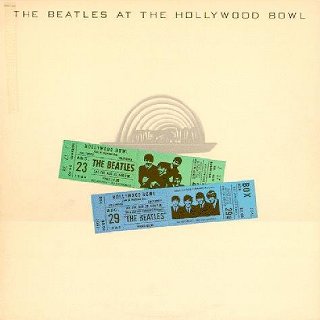 May 4th, 1977 was the date the Hollywood Bowl tapes finally got released, resulting in the album "The Beatles At The Hollywood Bowl." Both the August 29th and 30th, 1965 performances were edited together to make this track, which showed that the group changed the song somewhat for their live performances. First of all, George Harrison plays an innovative guitar riff during the verses instead of continuing to play the distinctive guitar riff throughout the rest of the song as heard in their studio version. John also took liberties with the vocals, shifting the verses around as he saw fit, even adlibbing lines such as "love me till I'm satisfied" and "love me till the end of time," which weren't really part of the song at all. This album was eventually remastered by Giles Martin and re-released on September 9th, 2016 with the new title "Live At The Hollywood Bowl."
The above mentioned "Rock 'n' Roll Music" album was split up into two individual albums on October 27th, 1980, for budget sales. "Rock 'n' Roll Music, Volume 2" contained "Dizzy Miss Lizzy."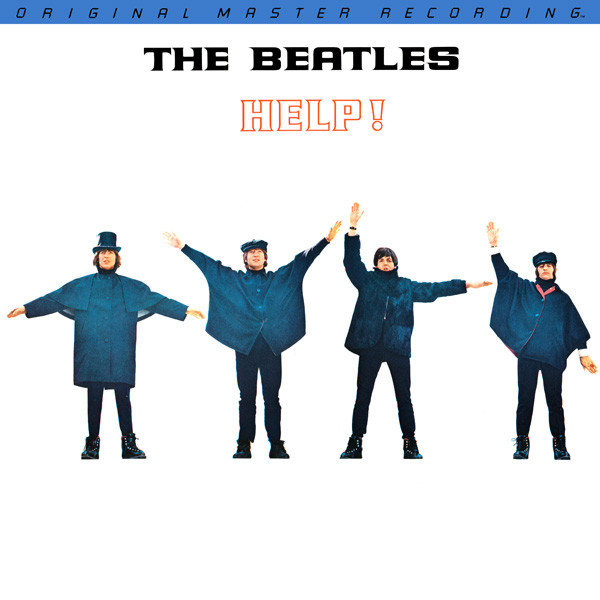 The first time the original British "Help!" album was made available in the US was the "Original Master Recording" vinyl edition released through Mobile Fidelity Sound Lab in January of 1986. This album included "Dizzy Miss Lizzy" and was prepared utilizing half-speed mastering technology from the original master tape on loan from EMI. This version of the album was only available for a short time and is quite collectible today.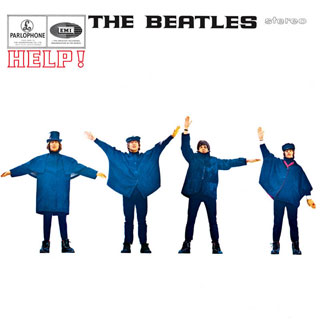 With the dawning of the compact disc era, the original British "Help!" album got its first CD release on April 30th, 1987. However, since George Martin thought the original 1965 stereo mix of the album sounded "very woolly," he went ahead and created new stereo mixes for the whole album in 1986. "Dizzy Miss Lizzy" got the greatest change as he added a good degree of echo to John's vocals, not unlike that heard on The Beatles 1964 version of the song "Rock And Roll Music." This album was also released on vinyl in the US on July 21st, 1987.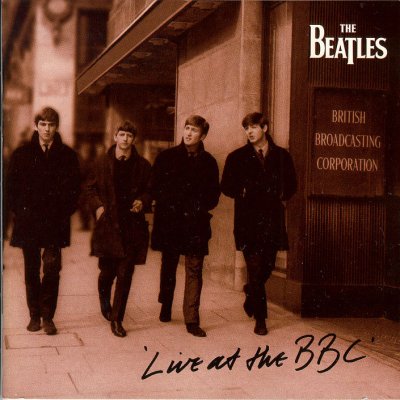 November 30th, 1994 gave Beatles fans a whole new version of the song on the long-awaited album, "Live At The BBC." They recorded "Dizzy Miss Lizzy" for their very last BBC session on May 26th, 1965, which was aired on the radio program entitled "The Beatles (Invite You To Take A Ticket To Ride)" on June 6th, 1965. Noteworthy mention concerning this version is that George gets even more confused as to where to play the distinctive guitar riff during the fourth vocal verse. On November 11th, 2013, this album was remastered, re-packaged and re-released.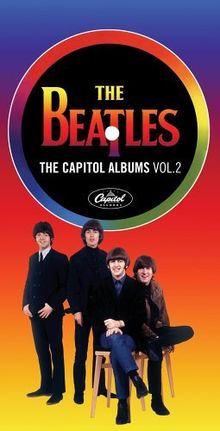 On April 11th, 2006, Capitol decided to release a second box set entitled "The Capitol Albums, Vol. 2," which contained all four Beatles albums that were released in America in 1965. "Dizzy Miss Lizzy" appears in both stereo and mono on this set, which continues the misspelling of its title as "Lizzie." For initial pressings of this set, Capitol mistakenly presented a "mono type-B" fold-down mono mix for the entire "Beatles VI" album, which was a method that combined both the left and right channels of the stereo mix to create a mono mix. Therefore, the mono mix of "Dizzy Miss Lizzy" in this set was initially prepared in this way, the error being corrected on subsequent pressings.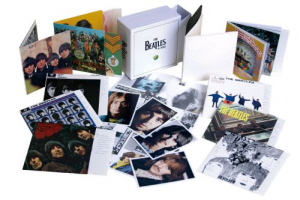 The remastered stereo CD of the "Help!" album came out on September 9th, 2009 although, as the included booklet states, it was created using "the original stereo digital master tapes from George Martin's CD mixes made in 1986." Therefore, the added echo on John's voice is still contained on this disc, which disappoints some Beatles purists. This remastered album was also released in a stereo vinyl format on November 13th, 2012. In order to pacify the purists who favored the original stereo mix as heard on "Beatles VI," the original 1965 stereo mixes for that album were remastered and released in the box set "The Beatles In Mono" (along with the remastered mono mixes), which was also released on September 9th, 2009.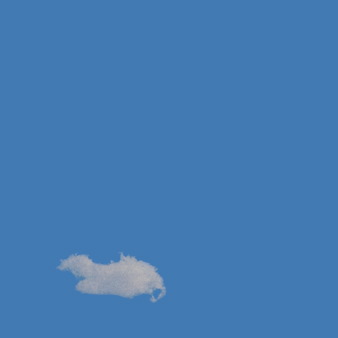 Not to be forgotten is the December 12th, 1969 release of "Live Peace In Toronto, 1969" by The Plastic Ono Band, which includes a live version of "Dizzy Miss Lizzy" as recorded by John and his new band on September 13th, 1969. The album hit #10 on the Billboard album chart and resulted in John receiving a gold album. The set was released on CD in 1995, and was then made available on the Mobile Fidelity Sound Lab label in 2006.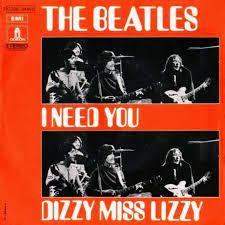 Live Performances
An obvious choice to include in their ever-expanding set lists in Hamburg in August on 1960 was this easy-to-play 12-bar rocker from one of John's favorite artists. They continued to perform the song through all of their Hamburg visits for the next two years as well as back at home at the Cavern and elsewhere. In fact, it was included in the set list they played at the Oasis Club in Lancashire on February 2nd, 1962, since that 22-song list still exists.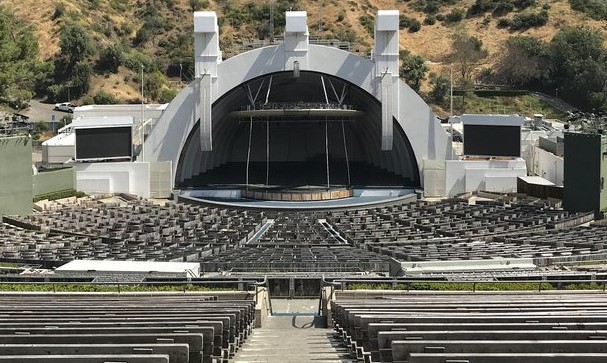 Since 1963 brought bigger and better things for the group (as well as shorter set lists), the song was retired by The Beatles at that time to concentrate mainly on their own records. After they decided to reacquaint themselves with the song for their EMI recording session in May of 1965, they chose to include it on the American leg of their 1965 tour. In addition to re-debuting it at Shea Stadium in New York City on August 15th, 1965, they gradually improved upon the song throughout the tour, as can be heard at their Hollywood Bowl performances on the 29th and 30th of August, 1965. When they played their final show on this tour at the Cow Palace in San Francisco on August 31st, 1965, they retired the song again, although this time it was for good.
When John was asked to appear at a rock and roll revival show in September of 1969, he quickly ran through as many easy songs as possible with his hastily-assembled band on the plane to Toronto. Since even the lyrics to "Dizzy Miss Lizzy" were apparently optional, it was a natural choice. By this time, though, John only could remember the first two verses, so he repeated these back and forth while Eric Clapton belted out the famous guitar riff. And the crowd went wild!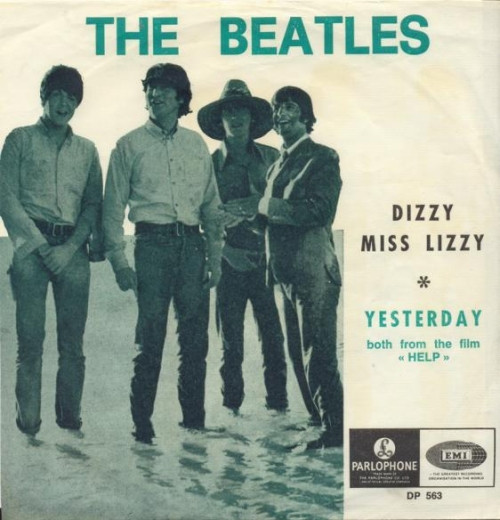 Conclusion
"Dizzy Miss Lizzy" is another prime example of The Beatles taking over a classic but relatively unknown song and transforming it into something very "Beatles." The big-group R&B sound of the original Larry Williams version became more of a less-is-better pulsing and screaming rocker. To this day, although most fans will recognize that this song is a cover from a '50s rocker named Larry Williams, most are only familiar with The Beatles version. And if they ever bother to become acquainted with the original song, which is almost non-existent on oldies radio these days, they can't help but notice the striking difference.
With the age of Beatles cover material coming to a strict close by mid 1965, here is one of their final forays into other artists' music. While not always the rule, their adaptations could many times outshine the originals. As well crafted as the Larry Williams version was, The Beatles took it to another level.


Song Summary
"Dizzy Miss Lizzy"
Written by: Larry Williams
Instrumentation (most likely):
John Lennon - Lead Vocals, Rhythm Guitar (1964 Rickenbacker 325), Organ (Hammond C-3)
George Harrison - Lead Guitar (1963 Gretsch 6119 Tennessean)
Paul McCartney - Bass Guitar (1963 Hofner 500/1)
Ringo Starr - Drums (1964 Ludwig Super Classic Black Oyster Pearl), cowbell
Written and compiled by Dave Rybaczewski
IF YOU WOULD LIKE TO MAKE A DONATION TO KEEP THIS WEBSITE UP AND RUNNING, PLEASE CLICK BELOW!
Sign Up Below for our MONTHLY BEATLES TRIVIA QUIZ!