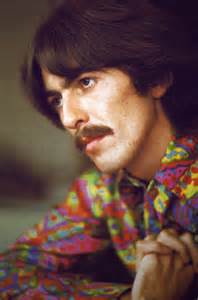 "ONLY A NORTHERN SONG"
(George Harrison)
George Harrison began writing songs in 1963 and, throughout the early and mid-Beatles career, logged in with a handful or respectable tracks on Beatles albums that fit in nicely among the highly acclaimed Lennon / McCartney compositions. So much so, in fact, that his songwriting talents were expected to be included whenever a new Beatles album was released.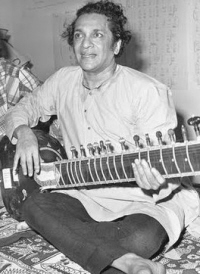 However, his output was limited and for good reason. Regarding George's songwriting, Paul explained the following in a 2009 Howard Stern interview: "He never seemed that interested, I suppose 'cause John and I were kind of dominating it." Add to this his new found interest in Eastern music, culture and religion, culminating in his visit to India in late 1966 in which he worked at mastering the sitar under the tutelage of his new friend Ravi Shankar.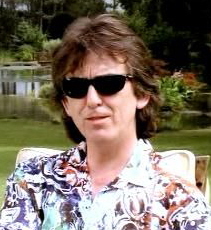 After returning home later that year, The Beatles commenced recording, and while George noticed that "at that point there was a more profound ambiance to the band," he admitted the following in the book "Beatles Anthology": "It was becoming difficult for me, because I wasn't really that into it...I'd just got back from India, and my heart was still out there. After what happened in 1966, everything else seemed like hard work. It was a job, like doing something I didn't really want to do, and I was losing interest in being 'fab' at that point."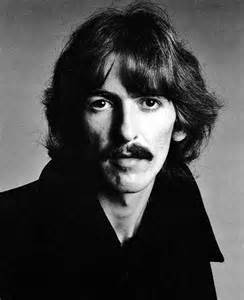 Among the "hard work" that he was expected to do upon his return from India was writing at least one song for inclusion on their current album, which became the "Sgt. Pepper" album. What he came forward with, therefore, was understandably something that reflected his attitude at the time. The song was entitled "Only A Northern Song," the lyrics displaying his feelings very appropriately, most noteworthy being the recurring phrase "it doesn't really matter."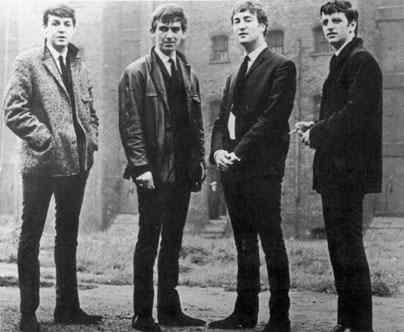 The Beatles at a bombsite in Liverpool, circa 1962
Songwriting History
"'Only A Northern Song' was a joke relating to Liverpool, the Holy City in the North of England," George explained in "Beatles Anthology." Early discussions about the music to be written and included on their next album, which became "Sgt. Pepper," focused on the theme of their childhood and upbringing in Liverpool, the location of which was in the "North of England." Both John and Paul delivered excellent contributions as their "northern songs," these being "Strawberry Fields Forever" and "Penny Lane." George acquieced to their request, although very reluctantly, with a "joke" song that didn't reminisce about his childhood at all. It apparently was his way of saying, 'You want a northern song? Well, here you go!'


But there was a deeper second meaning. "In addition," George continues, "the song was copyrighted Northern Songs Ltd., which I don't own, so: 'It doesn't really matter what chords I play...as it's only a Northern Song.'" Northern Songs Ltd was the publishing company set up by music publisher Dick James at the behest of The Beatles concerning their original compositions. Steve Turner's book "A Hard Day's Write" explains: "Their songs had always been published by Northern Songs Ltd, 30 per cent of whose shares belonged to John and Paul, with Ringo and George owning only 1.6 per cent each. This meant that John and Paul, in addition to being the group's main songwriters, were twice benefiting as prime shareholders in the publishing company. As far as Northern Songs was concerned, George was merely a contracted writer." George had formed his own publishing company, "Harrisongs," in 1964 but, because of taxation laws, agreed to have his compositions published under the Northern Songs agreement. In effect, therefore, this means that Dick James, John Lennon and Paul McCartney were profiting more from George's compositions than he himself was!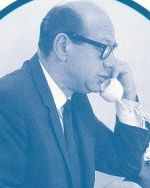 In 1999, George elaborated: "It was at the point that I realized Dick James had conned me out of the copyrights for my own songs by offering to become my publisher. As an 18 or 19-year-old kid, I thought, 'Great, somebody's gonna publish my songs!' But he never said, 'And incidentally, when you sign this document here, you're assigning me the ownership of the songs,' which is what it is. It was just a blatant theft. By the time I realized what had happened, when they were going public and making all this money out of this catalog, I wrote 'Only A Northern Song' as what we call a 'piss-take,' just to have a joke about it."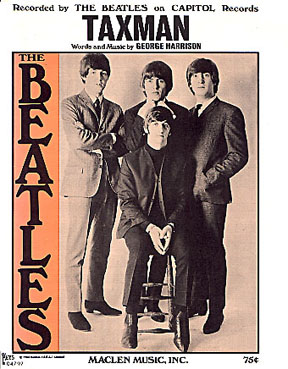 And as he stated shortly after the song's release, "In 'Only A Northern Song,' I complained that it didn't really matter what I wrote, because the bulk of the money we earned was going into other people's pockets." Along with George's 1966 penned "Taxman," this reveals George as the Beatle most concerned with their financial situation. In 1964 he stated, "Security is the only thing I want. Money to do nothing with, money to have in case you want to do something."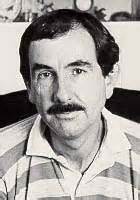 Author Ian Inglis offers an interesting interpretation for the inspiration for George's lyric "it doesn't really matter what chords I play." George was known to complain to interviewers, such as Beatles biographer Hunter Davies, about his disenchantment with touring. "There was no satisfaction in it," George complained in Davies biography, "The Beatles." "Nobody could hear. It was just a bloody big row. We got worse as musicians, playing the same old junk every day." In effect, he was saying that it didn't matter what chords he was playing because no one would hear it anyway. This was reflected in the song by a quick succession of intricate chords while he was singing about it not mattering what chords he was playing.

It appears that George wrote the song without any assistance from the other Beatles. The liner notes in the "Anthology 2" compilation album indicate that the song was written in January of 1967 but, since George altered some of the lyrics as evidenced in their April recording session for the song, we can safely say that "Only A Northern Song" was fully written between January and April of 1967.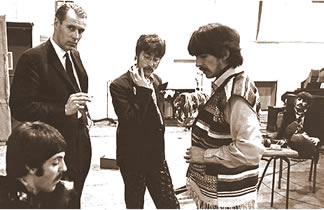 Recording History
George brought the song, documented with the title "Not Known," into the studio for the first time on February 13th, 1967. The Beatles reportedly entered EMI Studio Two at 7 pm, the first order of business being putting in extensive work in creating the mono mix for their nearly completed masterpiece "A Day In The Life."


At approximately midnight, the group took to laying down the rhythm track of George's song. Nine attempts were made, which reportedly consisted of George on Hammond organ, Paul on bass and Ringo on drums. Only four of these attempts made it through to the end of the song, 'take three' being considered best.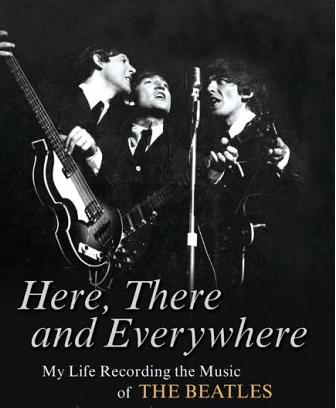 Engineer Geoff Emerick, in his book "Here, There And Everywhere," recalls the events as well as his personal opinion of this session: "Unfortunately, George's songwriting wasn't quite as impressive (as John and Paul's). His first attempt at contributing a song to the 'Sgt. Pepper' album was...a weak track that we all winced at. It was called 'Only A Northern Song,' and it had minimal musical content that seemed to go nowhere. What's more, the lyrics seemed to reflect both his creative frustration and his annoyance with the way the pie was being sliced financially...It seemed like such an inappropriate song to be bringing to what was generally a happy, upbeat album."


Emerick then recalls that most everyone else felt the same way as he did about the song: "Everyone in the control room shared my opinion. In our private conversations, George Martin simply said, 'I'm disappointed that George didn't come up with something better,' but I knew what he really meant; he was always on his guard because he didn't ever want disparaging comments to be reported back. The other Beatles were clearly underwhelmed too. John was so uninspired, in fact, that he decided not to participate in the backing track at all. Still, Paul, Ringo, and George ambled through quite a few takes...it took a long time because nobody could really get into it, not even George himself. I think he was actually a bit embarrassed about the song...None of the takes they did that night were particularly good." Nonetheless, because of the lateness of the hour, overdubs would be left for the next session, this one ending at 3:30 am.


Later that day, February 14th, 1967, they re-entered EMI Studio Two sometime after 7 pm for more work on the song, which now is documented as being called "Only A Northern Song." Before overdubs could be added, a reduction mix needed to be done to open up two new tracks on the four-track tape. Three reduction mixes were made, takes 10 through 12, the final one being considered the best at the time. Onto this reduction mix, George recorded his first lead vocal, double-tracking it afterward. The lyrics George sang on this day differ noticeably from the eventually released record but can be heard on the version contained on "Anthology 2." "Shortly afterward," Geoff Emerick relates, "an unhappy Paul said, 'Look, let's knock it on the head for the night,' and they ended the session early." Three mono remixes were made for demo purposes only, the first being a false start and the other two complete.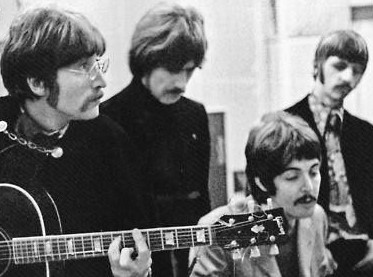 And from here, the song sat on the shelf in EMI Studios for what may have been considered back then to be an indefinite time, maybe forever. Why is that? Geoff Emerick continues: "There was no more mention of resuming work on the song until after the mixes of 'Pepper' were done and they were looking for material to give to the 'Yellow Submarine' film project. It wouldn't surprise me if John and Paul had simply told George to go back to the drawing board and come up with something better."

History shows that, exactly a month later, George premiered a new composition, the excellent "Within You Without You," in the recording studio, this being enthusiastically accepted by the other band members. This track made the grade and fit in perfectly on the "Sgt. Pepper" album. But, as Geoff Emerick noted above, attention didn't return to "Only A Northern Song" until the entire "Sgt. Pepper" album was nearly fully mixed and ready to go.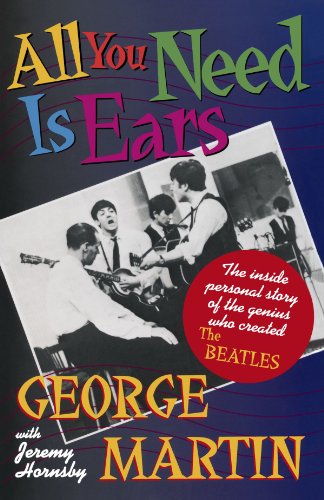 George Martin, rather unkindly, describes how decisions were made as to what songs he and The Beatles chose for inclusion on the "Yellow Submarine" film project. In his book "All You Need Is Ears," he relates: "(Brian) Epstein had contracted not only for the film to use about a dozen of the Beatles' old songs, but also for them to write four brand new titles. Their reaction was, 'O.K., we've got to supply them with these bloody songs, but we're not going to fall over backwards providing them. We'll let them have them whenever we feel like it, and we'll give them whatever we think is all right.' The result was that, as we recorded songs for future albums, they would try out some little bit of nonsense...and as long as it worked moderately well, they would say: 'Right, that's good enough for the film. Let them have that.' So the film scraped the bottom of the Beatle music barrel as far as new material was concerned." According to the above, it was with this attitude that "Only A Northern Song" was chosen around this time to be included on the "Yellow Submarine" soundtrack.


Paul had been out of the country visiting the US as of April 3rd, 1967, but was returning for more studio work on April 20th. In preparation for this, George Martin and engineers Geoff Emerick and Richard Lush prepared another mono mix of the song on April 19th, 1967 in the control room of EMI Studio Two. This mix, remix four, was for demo purposes and was used to cut acetate discs for the band, reminding them what had been accomplished on the song so far back in February.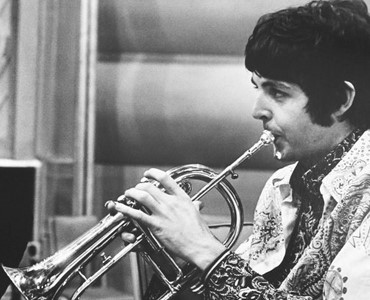 The next day, April 20th, 1967, with Paul back in London, The Beatles returned to EMI Studio Two at around 7 pm or so, the session lasting until 2:15 am the following morning, to primarily work on "Only A Northern Song" in preparation of it being offered for the "Yellow Submarine" film. The process they used in finishing the song on this day is quite curious and unconventional. They first returned to the original four-track tape that they recorded the rhythm track on and wiped some of the elements from that recording, most noteworthy being Paul's bass which he apparently thought could be done better. Paul re-recorded his bass and then the group took to recording various other voices, tape noises and strange sound effects to give the song a hypnotic psychedelic feel. Reportedly it was John who played both the random piano and glockenspiel sounds heard on the finished track. "I remember playing a silly trumpet," Paul relates in the "Beatles Anthology" book. "My dad used to play. I can't but I can mess around a lot – and that song gave me the perfect framework. It was very tongue in cheek."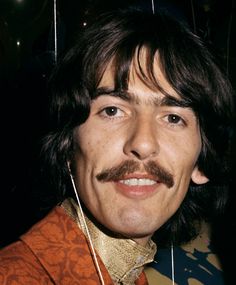 After this was done, a decision was made for George to record new lead vocals, and then double-track them, onto the 2nd generation tape, 'take 11,' probably because all of the tracks of the original four-track tape were used up with the various sound effects they just recorded. If we remember, George already recorded double-tracked vocals onto 'take 12' back on February 14th but they decided not to use them. The idea was that they would have two different recordings of the song, one with the extravagant sound effects and the other with George's lead vocals, but both with the same rhythm track recorded on February 13th, which they figured could be synced together to form the finished product.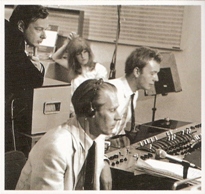 This, unfortunately, was easier said than done with the technology of the time. The next day, April 21st, 1967, the same production team of Martin, Emerick and Lush took to creating the mono mix of the song in the control room of EMI Studio Two, undoubtedly with The Beatles present. Syncing up both takes 3 and 11 became quite a difficult task, eleven tries being needed to get it done satisfactorily. 'Take 6,' as it turned out, became the 'keeper.' One thing that was decided soon after was that it was deemed impossible at the time to create a stereo version with their current technology.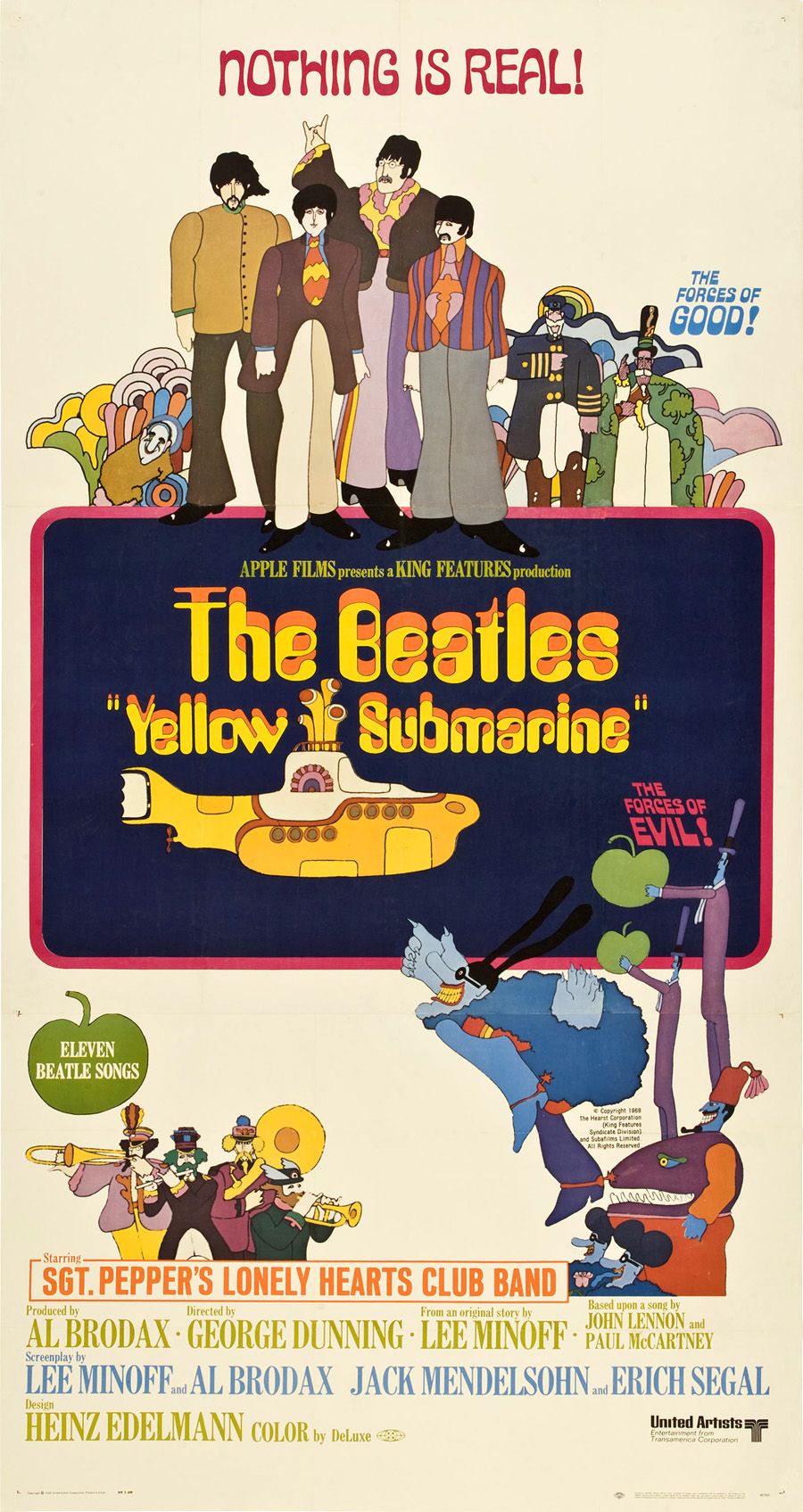 But only the mono mix was needed for the actual movie itself. On November 15th, 1967, Engineers Geoff Emerick and Richard Lush made a tape copy of 'remix mono 6' in the control room of EMI Studio Two to be given to the producers of the "Yellow Submarine" film, along with the other two new Beatles songs that would be appearing in the movie, namely "It's All Too Much" and "All Together Now." The last of the four new songs, "Hey Bulldog," had yet to be recorded.

In preparation for the actual "Yellow Submarine" soundtrack album, engineers Geoff Emerick and Graham Kirkby met in the control room of EMI Studio Three on October 29th, 1968 to create stereo mixes of some of the new Beatles songs, as well as "All You Need Is Love," that would be contained therein. A mock stereo version of "Only A Northern Song" was here created from the mono mix, treble frequency on one channel and bass on the other, for stereo record release, this being standard practice for many American releases of Beatles songs in the past when the stereo mixes weren't readily available.


Sometime in 1995 or 1996, George Martin and Geoff Emerick returned to the original tapes of "Only A Northern Song" to create a mix that showed a glimpse of the making of this song. Using the original rhythm track of 'take three' as recorded on February 13th, but with the new bass as recorded on April 20th, they superimposed George's original double-tracked vocals from February 14th that were never heard before, all of this being "slightly speeded up," as Mark Lewisohn's liner noted indicate. This newly created stereo mix appeared on the 1996 compilation album "Anthology 2."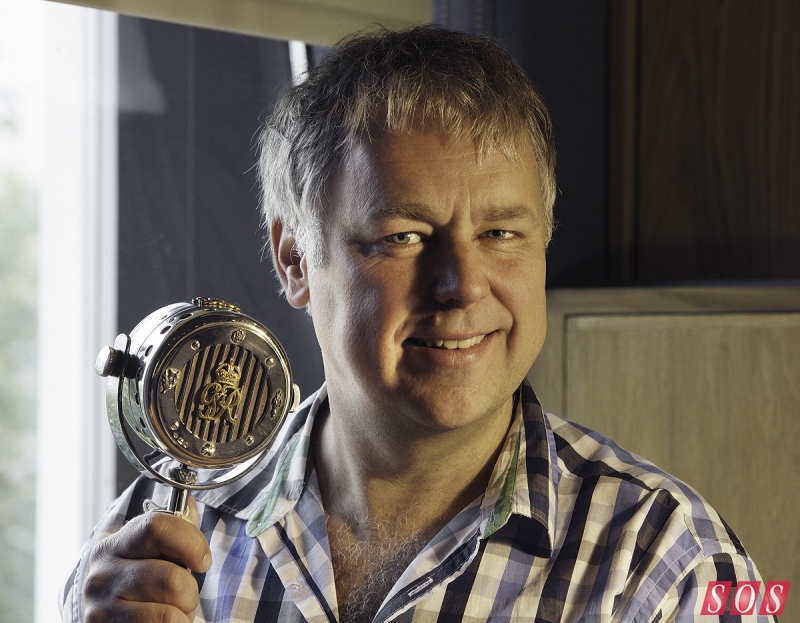 The recording technology of 1999, however, allowed for a true stereo version of the original song, all psychedelic effects included, to be created. The engineering team of Peter Cobbin, Paul Hicks, Mirek Stiles, Allan Rouse, Peter Mew and Steve Rooke, all took to syncing up both master tapes and creating an excellent stereo mix of "Only A Northern Song" for inclusion on the 1999 released album "Yellow Submarine Songtrack."


Interestingly, some of the sound effect elements of "Only A Northern Song" appear in the George and Giles Martin created mash-up of the track "Glass Onion" as appears on the 2006 released album "Love." This innovative track, along with the rest of the album, was created sometime between 2004 and 2006 from all of the original master tapes, the results used for the incredible Cirque du Soleil show "Beatles Love."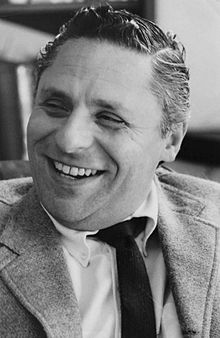 An interesting footnote to the story of the recording of "Only A Northern Song" is a popular quote from Al Brodax, the producer of the "Yellow Submarine" film. Brodax gives this interesting but mistaken story of the writing and recording of the song which needs to be addressed. He states: "When Apple began to occupy The Beatles' attention, they had little time for the cartoon feature. The songwriting for 'Yellow Submarine' was a last-minute effort. At two o'clock in the morning, in EMI's studio, with the London Symphony Orchestra patiently waiting to go home, we were still one song short for the film. George told me to sit tight while he knocked out another tune. After an hour or two, he returned to the studio with the final song. 'Here, Al,' he said, 'it's only a northern song.'"


This event had been indicated to have happened in the spring of 1968, when The Beatles were in India. Also, "Only A Northern Song" was the first to be recorded for the film soundtrack, not the last. Engineer Geoff Emerick, in his book "Here, There And Everywhere," does recount how Al Brodax had been coming to the studio "during the summer of 1967" to observe the group's mannerisms in order to incorporate them into the making of the animated movie, so the above quote may easily be a juxtaposition of different events and details, the result of a fading memory.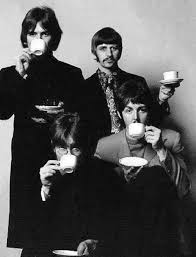 Song Structure and Style
A good portion of Beatles songs are made up of verses and choruses, and "Only A Northern Song" falls into this category. It is also customary for an instrumental section in a song, or solo section, to actually be either a verse or a chorus with an instrument, such as a guitar, playing a melody line in the place of a vocalist.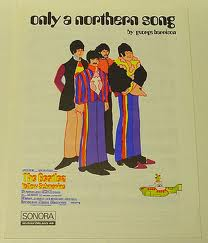 This is the case here too, except there is no solo instrument playing a melody line in the instrumental section. Instead, The Beatles decided to assemble a random cacophony of sound to fill in the void left from the absence of George's vocal. This cacophony includes a blaring trumpet playing random out of tune notes, a glockenspiel, piano doodling, random organ notes, jumbled indiscernible voices, a tambourine and various other percussion instruments. Being inspired by their recent infatuation with "musique concrete" composers such as Karlheinz Stockhausen and John Cage, The Beatles continued their random "Carnival Of Light" experiment from January 5th of that year (see the recording history of "Penny Lane") to create a psychedelic sound creation for, not one, but five sections of "Only A Northern Song" in preperation for its inclusion in the "Yellow Submarine" film.

The structure of the song parses out as 'verse/ verse/ chorus/ instrumental verse/ chorus/ verse/ instrumental chorus/ instrumental verse/ instrumental chorus/ instrumental verse' (or aababababa), the final instrumental verse fading out at the seventh measure. The song is primarily in 4/4 time but with some exceptions as we'll outline below.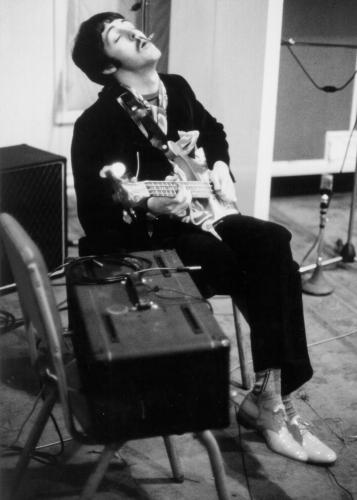 George, however, introduces the song with a three-measure introduction on organ, Ringo joining in on the third measure with a drum fill and Paul on thumping bass as a segue into the body of the song. The first verse is nine measures long, as are all of the verses, the seventh measure being the only one in 6/4 time. The instrumentation for the first six measures is George on double-tracked lead vocals and organ, Ringo on drums and Paul on bass.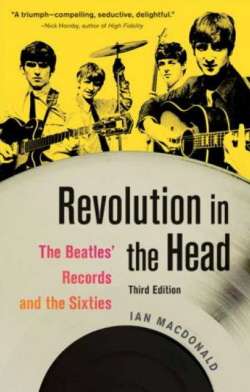 Just after George sings the line "you may think the chords are going wrong," which is accompanied by a slight drum fill from Ringo, a very dissonant chord is heard for measures five and six, Ian MacDonald's book "Revolution In The Head" identifying it as "Bm7 over A with the bass holding E (Bm7/11)." The effect George is going for is, of course, "it doesn't really matter what chord I play"...even Bm7/11.


Lyrically, George explains to the listeners that they shouldn't be alarmed by the strange sounding chord because "he just wrote it like that," the unnamed composer insisting on including that strange chord. Of course, George himself was the composer but, in his recent rewrite of the lyrics, he decided to distance himself from the song entirely, intimating this was the work of either Lennon or McCartney. George's first draft for the lyrics included lines such as "I just wrote them myself," but decided maybe he wasn't too keen on claiming authorship, thinking maybe he wasn't too proud of this composition after all. The cacophony of sound, trumpet and percussion to the fore, appears first at the end of the seventh measure and continues through to the end of the verse, albeit a subdued cacophony as compared to what is yet to come.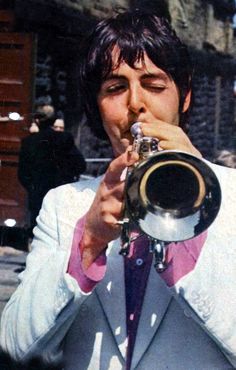 The second verse is identical to the first in structure and the elements contained therein, however the cacophony of sound begins to kick in with a little more force and is heard throughout the entire verse this time, percussive sounds being heard as early as the second measure and blaring trumpets as early as measure five. Actually, two trumpets are heard simultaneously in measures eight and nine, indicating Paul was having quite a bit of fun with the instrument and used it again when overdubbing for the sound collage while John switched from glockenspiel to piano. Ringo puts in a simple drum fill in the final measure as a nice transition to the first chorus that follows.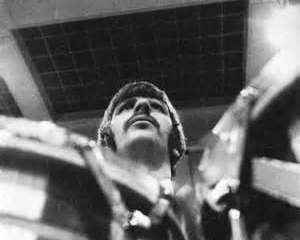 The first chorus is eight measures long as is the case with all the choruses, and includes the same elements as in the verses but features the fast progression of chords that George unleashes on organ to demonstrate what he sings about, namely "it doesn't really matter what chords I play." The seventh measure, during the words "only a northern song," is in 3/4 time while the rest of the chorus is in the standard 4/4 time. The sound collage is slight in the first six measures but, when the lyrics introduce the accented song's title, the arrangement goes into a typical "Beatles break," where the sound effects overdubs go into full effect, the blistering trumpet at full force. Ringo is left to keep the time signature at 4/4 during the break in the seventh measure, him coming at the proper time with a somewhat elaborate drum fill to usher in the next section of the song.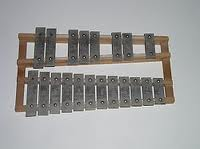 Next comes an instrumental verse which features the same rhythm track instrumentation while the sound effects overdubs go into overdrive; trumpets blaring, random piano and organ notes flying, glockenspiel ringing out, obscure voices voicing and percussion ringing. This is followed by another chorus with different lyrics but similar instrumentation. The lyrics focus on outward appearances this time instead of musical composition, "what clothes I wear" and "if my hair is brown" being the subject matter, George presumably harmonizing on the word "brown" by accident during double-tracking since the rest of the double-tracked vocal is sung in unison. The cacophony is also in full swing in this chorus while Ringo puts in another noteworthy drum fill to bring in the final vocal verse that follows.


This verse, nearly identical to all previous verses, directs our attention lyrically to the nonexistent harmonies which, he explains, may appear "dark and out of key," but how could they be since "there's nobody there" anyway. Also, the sound collage is continuing to run rampant in this verse, somewhat simulating a circus parade gone berserk while Ringo puts in another transitional drum break in the final measure. This is followed by another chorus, this one being instrumental for the most part. The sound effects are the main focus here, being the icing on top of the rapid-fire chord changes cake heard in previous choruses. This time, instead of George repeating the song's title, he reminds us, "I told you there's no one there," Paul not being bothered to put down his trumpet to provide any harmony to this song as he was prone to do in the earlier Beatle days. Instead, his trumpet hits his highest discordant notes yet while Ringo puts in yet another ending drum fill.


Then comes a barely recognizable instrumental verse, chorus and then additional verse which is taken up primarily by the sound effects, panned at this point to outshine the rhythm track that languishes underneath it. John's voice comes to the fore in the chorus along with rapid-fire organ notes in a morse code style, while George's voice is heard, presumably saying, "Take it, Eddie" in the first measure of the final verse. During the fade out in the final instrumental verse, during measure five, the sound collage suddenly drops out entirely to reveal just the rhythm track of George on organ, Ringo on drums and Paul on overdubbed bass, this lasting through till measure seven when the fade is complete.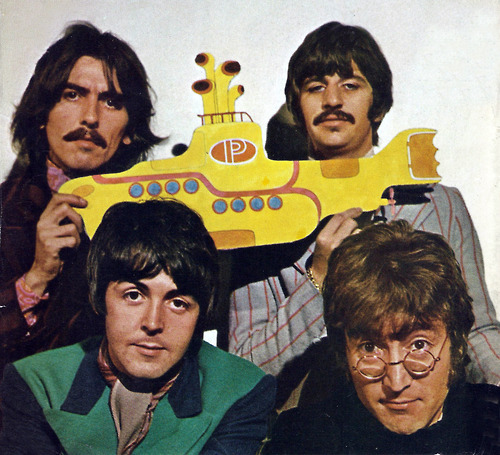 The original rhythm track recording may have been laborious to record, John not even wanting to participate, but when it was later decided to contribute the track to the "Yellow Submarine" film, the sound effect overdubs were performed with much enthusiasm by all Beatles, John included. George especially should be credited with very proficient organ playing, glissandos aplenty, for a lead guitarist. Interestingly, no guitars are heard whatsoever on the song, something quite unusual, but not unheard of, for a Beatles track.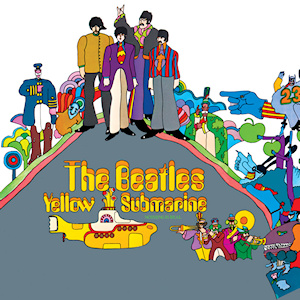 American Releases
On January 13th, 1969, just a month and a half after the Beatles "White Album" was released, the "Yellow Submarine" soundtrack album was on the market in the US. "Only A Northern Song" was the second song of side one just after the title track, which meant it was the first new Beatles song heard on the album as well as the first of the new songs they recorded.


Since mono albums had gone the way of the dodo bird in America by this time, the album was only issued in stereo here while it also had a mono release in the UK. Of course, it was the fake stereo mix that was contained on the American release. This was also the second Beatles album released on their own Apple Records label. It peaked at the #2 spot on the Billboard album chart just under the "White Album." The album first appeared on compact disc on August 25th, 1987 and then in a remastered form on September 9th, 2009.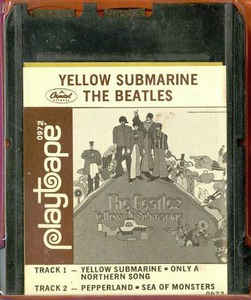 Capitol Records also released a "Playtape" version of the "Yellow Submarine" soundtrack album sometime in 1969, "Only A Northern Song" being one of only two Beatles songs on this four song tape, the title track being the other. This format was specifically designed for use in portable tape players and in units installed as standard equipment in Volkswagens at the time. This was the final Beatles "Playtape" release, this format being discontinued shortly thereafter.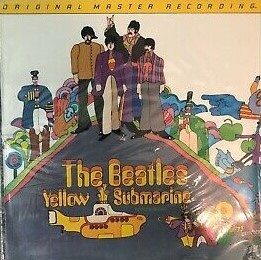 One interesting US release of the "Yellow Submarine" soundtrack album occurred in November of 1986. This was the "Original Master Recording" vinyl edition released through Mobile Fidelity Sound Lab in Chatsworth, California prepared utilizing half-speed mastering technology from the original master tape on loan from EMI. This version of the album was only available for a short time and is quite collectible today.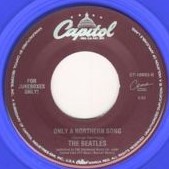 Surprisingly, "Only A Northern Song" was issued as a single on Capitol Records on January 24th, 1996 as part of their Cema series "For Jukeboxes Only." This short-lived release was printed on blue vinyl and is quite the collectors' item today.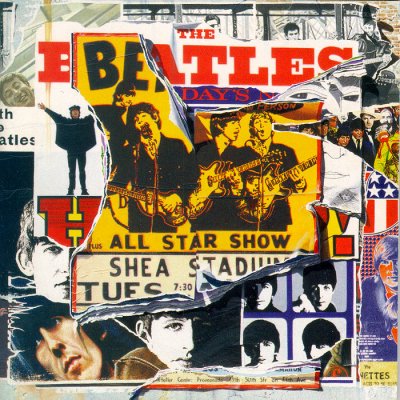 The above mentioned newly created mix of the song by George Martin and Geoff Emerick was released on March 18th, 1996 on the compilation album "Anthology 2." This version features the first set of double-tracked vocals George recorded in February, thus giving a good glimpse of what the song would have sounded like had it actually been included on the "Sgt. Pepper" album as originally intended (reportedly slated after "Fixing A Hole" in the track lineup).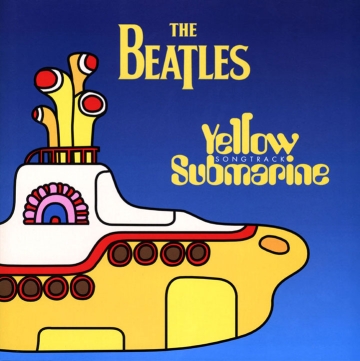 The true stereo version of the song, as mentioned above, was made available on September 13th, 1999 on the album "Yellow Submarine Songtrack," a release that coincided with the re-release of the animated movie on VHS and DVD. The album contained all of the Beatles songs contained in the film, all of which were treated to dramatic remixing for amazing effect.

On September 9th, 2009, a never before released mono mix of "Only A Northern Song" was included in the box set "The Beatles In Mono" on an album entitled "Mono Masters."

Live Performances
Neither The Beatles nor George as a solo artist thought to perform the song live.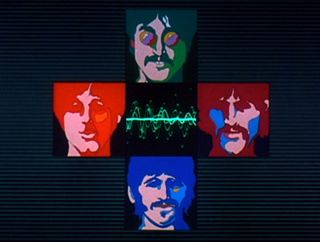 The song did feature, however, quite prominently in the "Yellow Submarine" animated film, at times displaying a rather psychedelic image of the actual Beatle faces (instead of the animated characters in the rest of the film) surrounding an oscillator that monitored the sound waves of the song. It has been rumored that this sequence in the movie, among others, was the true reason why the film was pulled somewhat early from British theaters, this being considered to be drug-induced imagery. The excuse of poor box office sales was given at the time. Nonetheless, this segment was shown on the BBC1 television show "How It Is" on July 19th, 1968, two days after the film's London premier.


Conclusion
"Only A Northern Song" has suffered the fate of being one of the most maligned and inconsequential songs in the entire Beatles catalog, which is unfortunate. Taken within the context of the period it was written and the mental state of its writer at the time, a much brighter and respectable picture can be revealed, which should add a greater degree of credibility to the genius of this composition.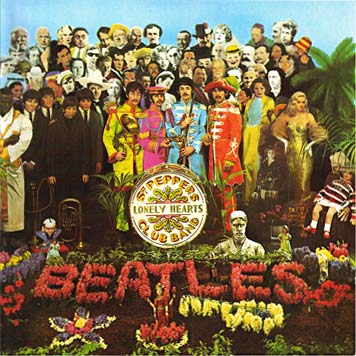 George may have been "losing interest in being 'fab,'" as he had stated, but this capitulation to offering up an original composition for what was already considered to be a masterpiece in the making, the "Sgt. Pepper" album, was his statement to the world, in written form, that all was not as rosy as it seemed. The other Beatles and/or George Martin may have squashed it from the potential of tarnishing the perceived jewel of their career but, luckily for us, it was resurrected and revealed to the world by another means.

It is now common knowledge, through books, films, interviews and the internet, that there were indeed cracks in the Beatles foundation at this time, but with "Only A Northern Song" we see specific evidence in the music itself. The happy facade of the later Beatles career remained intact at the time, but if listeners were paying attention, reading between the lines so to speak, it was evident. And if for no other reason than that, we salute George Harrison for cleverly revealing to the world this truth.


Song Summary

"Only A Northern Song"
Written by: George Harrison
Song Written: January thru April 21, 1967
Song Recorded: February 13 and April 20, 1967
First US Release Date: January 13, 1969
First US Album Release: Apple #SW-153 "Yellow Sumbarine"
British Album Release: Apple #PCS 7070 "Yellow Submarine"
US Single Release: Capitol Cema #S7-18893
Highest Chart Position: n/a
Length: 3:23
Key: A major
Producer: George Martin
Engineers: Geoff Emerick, Richard Lush
Instrumentation (most likely):
George Harrison - Lead Vocals, Organ (Hammond L-100), sound effects, voices
Paul McCartney - Bass Guitar (1964 Rickenbacker 4001S), trumpet, sound effects
John Lennon - Piano (1905 Steinway Vertegrand), glockenspiel, sound effects, voices
Ringo Starr - Drums (1964 Ludwig Super Classic Black Oyster Pearl), tambourine, sound effects
Written and compiled by Dave Rybaczewski
IF YOU WOULD LIKE TO MAKE A DONATION TO KEEP THIS WEBSITE UP AND RUNNING, PLEASE CLICK BELOW!
Sign Up Below for our MONTHLY BEATLES TRIVIA QUIZ!