Search by Keyword
Sign Up Below for our MONTHLY BEATLES TRIVIA QUIZ!
"IF I FELL"
(John Lennon - Paul McCartney)
The innocence of 60's pop music was reflected in The Beatles' songwriting in the early 60's. "All My Loving," "Love Me Do," "From Me To You," "I Saw Her Standing There" and "I Want To Hold Your Hand" are among the endless examples of early Lennon / McCartney songs that emulated the innocence of the times. Seeing an attractive girl from across the dance floor, having 'arms that long to hold her' and desiring to 'hold her hand' were all within the acceptable "bounds" of the pop music world at the time.
But as we know, The Beatles weren't ones to stay within acceptable 'bounds' for long. They became known for breaking down the barriers and extending the limits of what their audience would approve. For instance, how would their fans and critics react to breaking away from the 'boy meets girl' scenario to delve into a depiction of a 'love triangle'?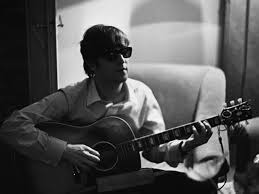 As the married and world-experienced Beatle, John Lennon was doing little more than lowering himself to crank out what he viewed as meaningless dribble in order to please the masses. "I'd have a separate 'songwriting' John Lennon who wrote songs for the sort of meat market," John stated in 1971, "and I didn't consider them, the lyrics or anything, to have any depth at all."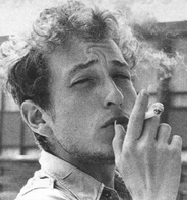 Possibly because of his recent infatuation with Bob Dylan, he began to experiment with lyric writing that was more expressive and even "semi-autobiographical" as he described the ballad "If I Fell." This song's lyrical twists, involving the contemplation of entering into a second relationship while still involved with someone else, was quite risky to say the least, especially for the music climate in 1964. But The Beatles, especially John Lennon, made it a habit to take risks musically throughout their career. This was arguably one of the first.
Songwriting History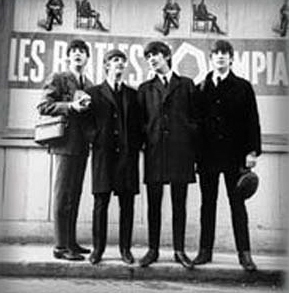 Between January 15th and February 4th, 1964, The Beatles were staying at the exclusive George V Hotel in Paris, France during their marathon concert series at the Olympia Theatre. Knowing that their upcoming movie would be needing new original material, they had an upright piano brought into the room strictly for the purpose of writing these songs. Because of the intricate nature of the song, "If I Fell" is thought to have been written during their stay here.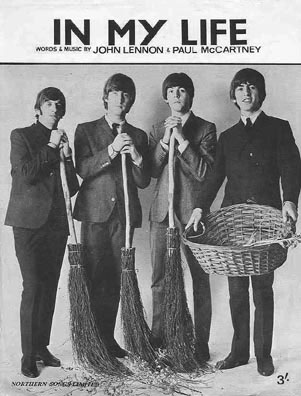 "That was my first attempt at a ballad proper," Lennon remembered in 1980. "That was the precursor to 'In My Life'...it shows that I wrote sentimental love ballads - silly love songs - way back then."
In McCartney's biography "Many Years From Now," he adds some flattering comments regarding the song as well as Lennon's songwriting. "People forget that John wrote some pretty nice ballads. People tend to think of him as an acerbic wit and aggressive and abrasive, but he did have a very warm side to him really which he didn't like to show too much in case he got rejected."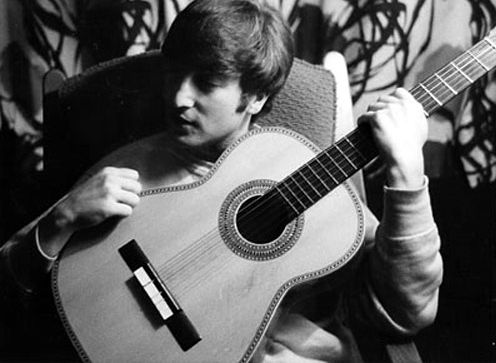 Paul then cleared up the songwriting credit for the song. "We wrote 'If I Fell' together but with the emphasis on John because he sang it. It was a nice harmony number, very much a ballad." Paul elaborated further, "This was our close-harmony period."

An early demo recording has surfaced of Lennon playing acoustic guitar and singing "If I Fell" (detailed below), undoubtedly just after he and Paul completed composing the song together. While nearly all of the familiar lyrics are already in place at this time, one interesting feature is John's "ah-ah-ah" that closes each bridge, which is very similar to his "uh-oh" from their cover of the Shirelles' hit "Baby It's You." Of course, this vocal inflection was dropped before the song was officially recorded at EMI Studios on February 27th, 1964.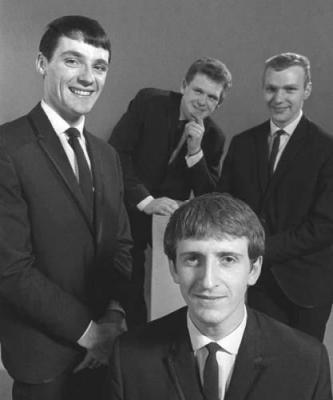 Other than the implied inspiration of Bob Dylan in respect to the song's introspective lyrics, McCartney hints at another possible influence in an interview from 1984. "We did a few songs...'This Boy,' 'If I Fell,' 'Yes It Is'...in the same vein, which were kind of like The Fourmost - an English vocal group, but not really."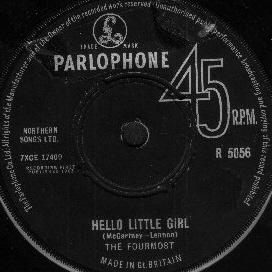 The Fourmost were a four-piece Liverpool group that had their beginnings around the same time as The Beatles, even premiering at the Cavern Club about three weeks before The Beatles did. They ended up being among the Brian Epstein stable of British recording artists signed to Parlophone Records and working with George Martin. They started their successful British career recording the very early Lennon / McCartney songs "Hello Little Girl" and "I'm In Love," which highlighted their tight-knit vocal harmonies.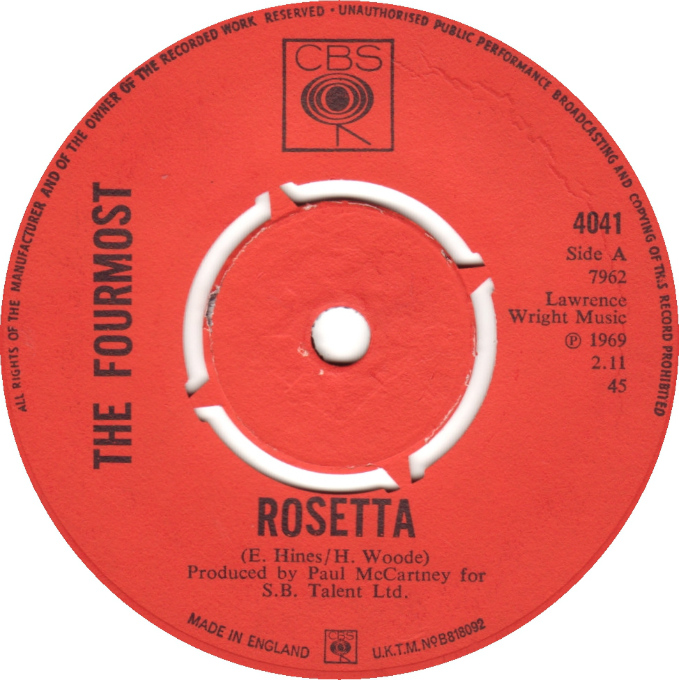 Having had two Top 20 British hits by that time, and because of being contemporaries of The Beatles, their vocal style may very well have had, at least to a small degree, an impact on the harmonic style used in the writing of Lennon and McCartney in January of 1964. At the very least, a friendship continued between the two bands to the point of Paul suggesting they record the song "Rosetta" in 1968 for which he produced and played piano.
Recording History
Sometime in January or February 1964, John Lennon recorded a primitive home demo of "If I Fell" by himself on acoustic guitar and vocal (mentioned above). This demo tape revelas John going through segments of the song three times, rehearsing his vocal part in different octaves in order to choose what would be best for the official EMI recording session, which apparently was very near.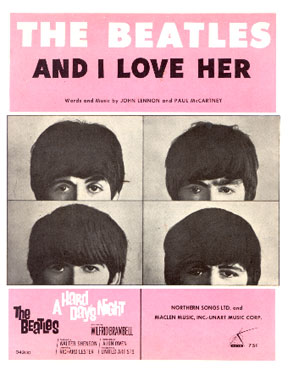 February 27th, 1964, the third day in a row of recording in EMI Studio Two for their first motion picture, was a very productive one. The morning session finally brought Paul's "And I Love Her" to completion as well as starting and completing John's "Tell Me Why." The second session, which ran from 2:30 to 5:30, saw the song "If I Fell" from beginning to end as well.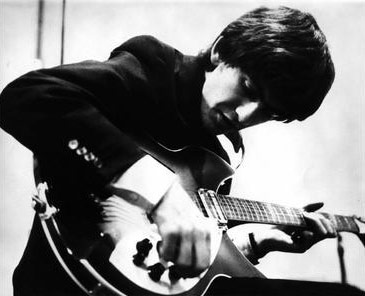 This three hour session consisted of 15 takes of the song with all of The Beatles on their usual instruments and singing simultaneously. In order to get the proper feel, John and Paul insisted on doing the intricate harmonies singing into the same microphone. The song did evolve as the takes went on, such as Ringo's heavier drum sound (suggested by producer George Martin) starting from take three. Two other changes began at take eleven, which were John's punchy acoustic guitar introduction and George Harrison's distinctive 12-string guitar run at the end of the song. "Something like that, you mean?" asked Harrison at the end of the take (probably to George Martin). Also, apparently John had "an itchy bum" by the end of take nine, because he made sure to capture this statement on tape.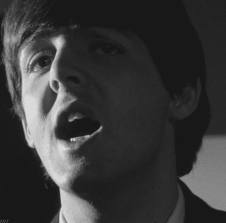 Take 15 ended up being the final take even though it contained a semi-serious flaw at the end of the second bridge. Paul's voice cracked on the word "vain" to the point that this extremely high note actually cut off. This was easily fixed by double-tracking another vocal part as an overdub for that part of the song. John also double-tracked his vocals throughout the entire song, which gives their two-part harmony a rich and full sound.
On March 3rd, George Martin and engineers Norman Smith and A.B. Lincoln got together in the control room on Studio One to perform mono mixes for all the tracks to be included in their first movie "A Hard Day's Night." When they did the mix for "If I Fell," they kept John's vocal in the introduction single-tracked to create an intimate feel. When Paul's vocals begin with the first verse, John's double-tracked vocals kick in and remain intact for the remainder of the song. They were also careful to make sure Paul's double-tracked vocals were in place for his flub at the end of the second bridge.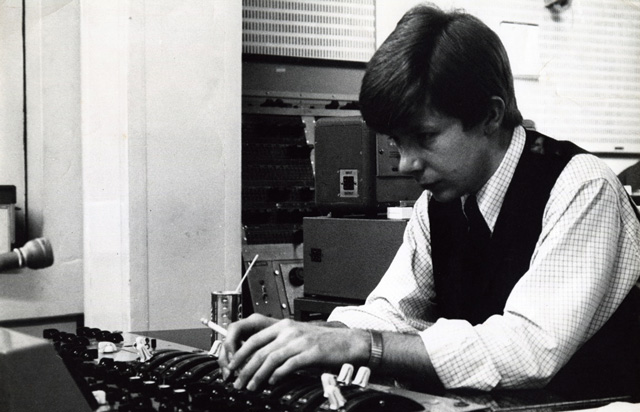 George Martin, Norman Smith and 2nd engineer Ken Scott gathered in the control room of Studio Three on June 9th, to make mono tape copies of the soundtrack songs (including "If I Fell") for distribution to both American record labels that would be releasing them. United Artists included the song on the soundtrack album, and Capitol Records released it as a single as well as on their album "Something New."
June 22nd was the day that was used to create the stereo mixes for the songs on the "A Hard Day's Night" album, which were also sent to Capitol Records for release on the "Something New" album. Since United Artists were rush releasing the soundtrack album, they only had the mono mixes in time for its release. George Martin, Norman Smith and 2nd engineer Geoff Emerick were the only ones present in the control room of Studio One on this day for this marathon session.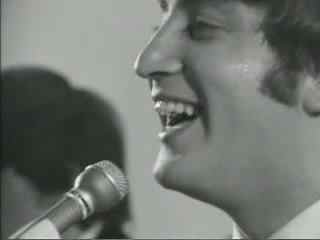 Less care was taken for this stereo mix than had been achieved for the previous mono mix in March. They allowed the double-tracking of John's voice to be heard even in the introduction, which has a somewhat out-of-sync beginning. They also forgot to correct Paul's flub in the second bridge, so anyone who spent the extra dollar for the stereo version of the American or British album got to hear Paul's voice crack embarrassingly towards the end of the song.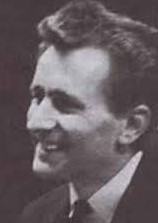 The Beatles then brought "If I Fell" to a recording studio twice more, these being specifically for BBC radio. The first time was on July 14th, 1964 in Studios B7/S2 of Broadcasting House in London between 7 and 11 pm for the first edition of a new radio show entitled "Top Gear," which was produced by Bernie Andrews and broadcast on July 16th between 10 and 11:55 pm. Then they recorded the song a second time for the BBC on July 17th, 1964 at BBC Paris Studio in London between 2:15 and 6:15 pm for the fourth edition of their show "From Us To You," which was produced by Bryant Marriott and broadcast on August 3rd between 10 am and 12 noon.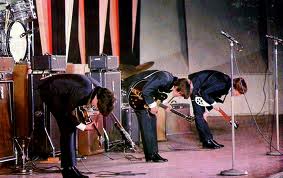 A final recording session for "If I Fell" can be said to have occurred at the Hollywood Bowl in Los Angeles, California on August 23rd, 1964. This concert performance was recorded for the intention of release as a live album by Capitol Records in America in late 1964. The producers for this event were Capitol vice-president Voyle Gilmore and George Martin with Hugh Davies as engineer. A rough stereo mix of the show was made on August 27th by Voyle Gilmore and Hugh Davies, adding equalization, reverb and limiting.
Despite their hard work, the album was rejected for release because of the bad quality of the recording. The tapes resurfaced in 1977 and, combined with a recording of a 1965 Hollywood Bowl concert, were released as the successful album "The Beatles At The Hollywood Bowl." Unfortunately, "If I Fell" did not appear suitable for release and remains in the vaults to this day.
Song Structure and Style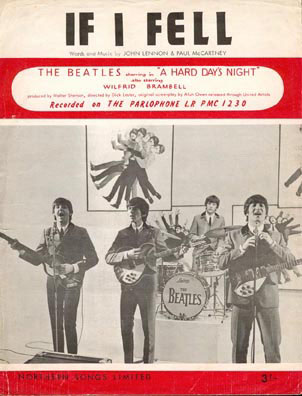 Structurally and lyrically, we are witnessing an early manifestation of the mature intricacies that will consume the Lennon/McCartney catalog in later years, such as in 1967's "Sgt. Pepper" album. Anyone paying attention in 1964 was in denial if they hadn't admitted to being impressed by the complexity displayed in "If I Fell."
As discussed in our review of "Not A Second Time," music critic William Mann of the London Times stated the following way back in 1963 about the songwriting of Lennon and McCartney: "One gets the impression that they think simultaneously of harmony and melody, so firmly are the major tonic sevenths and ninths built into their tunes." Although this article was written in advance of "If I Fell," this song is arguably the best example of what Mann was making reference to.
When you listen to the melody lines that John and Paul individually sing in this song, you'll notice that they interweave each other throughout, jumping, diving and even singing unison in strategic places. John's melody line may rise while Paul's will fall and vice-versa while Paul still maintains his usual higher register. While their usual practice shows the lower register as the actual melody line and the higher one being the harmony, one cannot tell which is which in this case. They both actually could be identified as such.
Nonetheless, the actual structure of the song follows their usual verse/ verse/ bridge/ verse format (or aaba) but with very interesting twists. After an introduction and first verse, we see an abbreviated second verse which segues midway through a lyric line into the bridge. A final verse is also abbreviated to create another segue into the repeated bridge and then back to the third verse, which falls back to the home key before resolving into a short conclusion. Let's try to break it down in order to clear things up (or attempt to).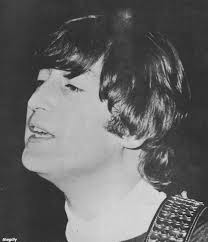 First of all, there is an eight measure introduction that is not even hinted at elsewhere in the song which starts with an E-flat-minor chord. From here we go through a series of disorienting chord changes that conceal what the root key of the song is. Finally, by the seventh and eighth measure, we find our footing by seeing the transition to the key of D-major in the first verse. This introduction serves the purpose of Lennon intimately setting the stage for what concerns him storyline-wise.
Instrumentally, the sparse arrangement of the introduction consists merely of Lennon's acoustic rhythm guitar and Harrison's guitar strums on the first beat of each measure. This continues until the eighth measure where Ringo performs an introductory drum fill to get the actual song into gear.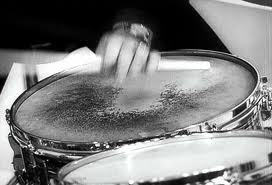 With the ten-measure first verse, we see the arrival of McCartney's bass and harmonized vocals along with Harrison's plucking 12-string guitar phrases with Starr's rim-shot drum beat. Both the fourth and eight measures are primarily taken up by unison singing from John and Paul to add a nice variation within the otherwise harmonized verse. The first eight measures comprise the actual verse, while an additional two measures are needed as a transition into a second verse.
The second verse is identical in structure, but is cut off after the eighth measure in mid-sentence to abruptly jump into a seven measure bridge. This bridge, which is sung fully in harmony, can be divided into two sections: the first section consisting of three measures, which completes the melodic phrase that was started at the end of the previous verse, and the second section consisting of the remaining four measures to encompass a second melodic phrase. Are you still with me?
A third verse then appears which is structurally identical to the second verse, because of its natural segue into a repeat of the bridge (with McCartney's cracking vocal line at the end). After this bridge, we repeat the third verse, but this time it stretches to thirteen measures to include a fitting conclusion to the song, complete with Harrison's simple but appropriate guitar fill.
Lennon shows unusually outstanding vocal control for singing such a winding melody line against McCartney's prominent higher melody line. He also is playing the singer-songwriter role quite well, his acoustic rhythm guitar being the 'tools of his trade' for this song.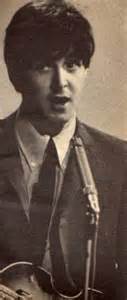 McCartney's strong-suit here is his spot-on vocal work in the highest possible register he can muster, so we can easily forgive him for cracking in the second bridge. His bass work is perfunctory but suitable, keeping primarily to the chord changes.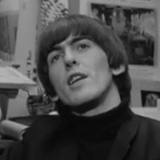 Harrison's 12-string Rickenbacker is proudly displayed throughout, adding a distinctiveness that elevates the song above the otherwise simplicity of his sound in 1963. Ringo, once again, falls into the background nicely with his subdued rim-shot beat and simple occasional fills.
Since John was quoted as saying the song was "semi-autobiographical," it's not too much of a stretch to say that the lyrics are depicting the contemplation of turning one of his adulterous affairs into a replacement of Cynthia in his life. Within the lyrics he makes excuses for this by finding fault with how Cynthia is treating him, such as intimating that she doesn't love him very much ("I must be sure...that you would love me more than her") and that he is mistreated by her in some way ("Don't hurt my pride like her, 'cause I couldn't stand the pain").
In essence, what John is saying is that he wants to leave his wife for this new love, but only if she promises "to be true," because it would be at great cost to make this change. After all, "she will cry when she learns that we are two," causing her great pain as well. It's interesting to note also that the love interest he is singing to is very aware of his being married and that he is still in love with his wife ("if I love you too"), otherwise he wouldn't be telling her this whole story with such openness.
John's sincerity comes through convincingly in this song as a result of the heart-wrenching lyrics in juxtaposition with the dual melody lines and chord changes. His pleading, as in his repeating the phrase "oh please" in the second verse, shows him desperately wanting this change in situation to occur.
The only awkwardness in the lyrics appears in the transition from the third verse to the repeated bridge, which shifts the resulting "pain" he feels to the thought of his own hurt "pride" in the first bridge to the "pain" of his current love interest learning that he and his new love interest were now together, or "two." Follow me?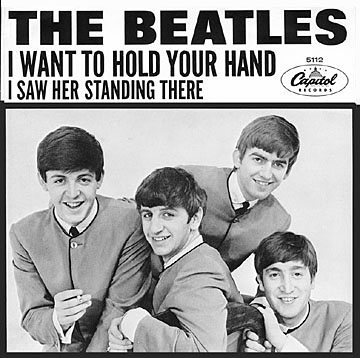 Beatles enthusiasts will be interested to notice (if they haven't already) that by the time this song was written in January of 1964, John no longer thought 'holding hands' was the ultimate goal in a relationship as depicted in their current #1 hit "I Want To Hold Your Hand." "If I Fell" states: "I've found that love was more than just holding hands." It may be Lennon's "coming to maturity" lyrically that led him to possibly put this personal "jab" into this song.
Ironically, Lennon did succumb to the temptation depicted in these lyrics in real life in 1968 when his obsession-turned-affair with Yoko Ono resulted in the exact situation that he contemplated in the lyrics to "If I Fell" four years earlier. Listening to the song as if John is singing to Yoko puts an ironic spin on the song, making it seem ever more realistic.
American Releases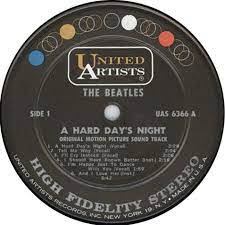 America first heard the song on June 26th, 1964 on the US release of the United Artists soundtrack album "A Hard Day's Night." This album was rush-released by the label to beat Capitol Records to the top of the album charts, which it did, becoming the fastest selling album of all time (up until then). Since United Artists were eager to release this album as soon as possible, and they only had the mono mixes sent by EMI as of around June 10th, 1964, they created a "High Fidelity Stereo" mix using only the mono mixes they had. After transferring the mono master to two seperate channels and boosting the bass frequencies in the left channel and raising the treble frequencies in the right channel, they increased the volume of the first verse in the left channel and listed the volume of the right channel during the final measures of the song. Very sneaky!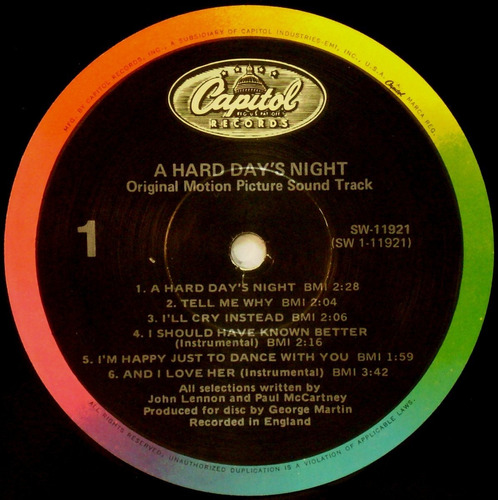 United Artists kept this album in print until the label was purchased by Capitol Records in 1978, Capitol beginning their reprints of this soundtrack album on August 1st, 1980. This American soundtrack album got its compact disc release on January 21st, 2014, both the mono and stereo versions of the album being contained on a single CD.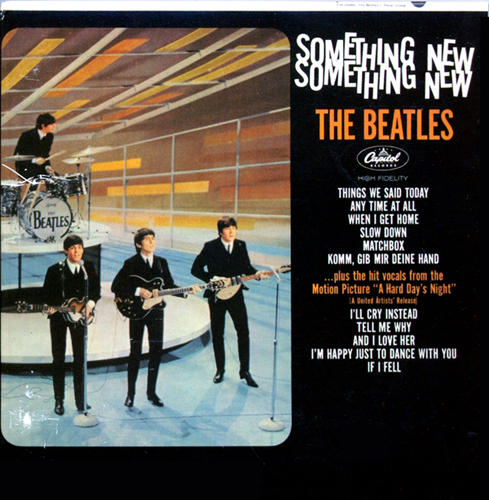 July 20th, 1964, saw Capitol Records get their soundtrack-related album "Something New" out to the public, which contained "If I Fell" in full stereo for the first time, vocal flaws and all. The album couldn't get past the #2 spot on the Billboard charts because of the United Artists soundtrack album at #1. This album was also released on an individual compact disc on January 21st, 2014, both the mono and stereo versions being contained on one CD.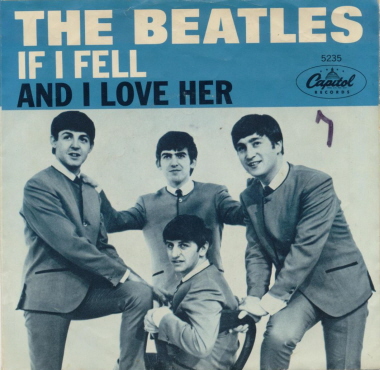 Also released on this day was the second of two singles Capitol decided to release simultaneously, which was "And I Love Her" backed by "If I Fell." While the former hit #12, the latter received its own placement at a respectable #53 on the Billboard pop charts.
Apart from a small snippet of the song being included in the track "Beatles Will Be Beatles" on the November 1964 documentary album "The Beatles' Story" (this album was also released on CD on January 21st, 2014 as part of the box set "The US Albums"), the next release of the song was not until October 21st, 1977 on the Capitol compilation album "Love Songs." This double album continued the pattern of Beatles compilation albums intended to capitalize on the resurgence of Beatlemania in the late '70's. This one only peaked at #24 on the Billboard album chart, which was somewhat less successful than its predecessor "Rock 'n' Roll Music."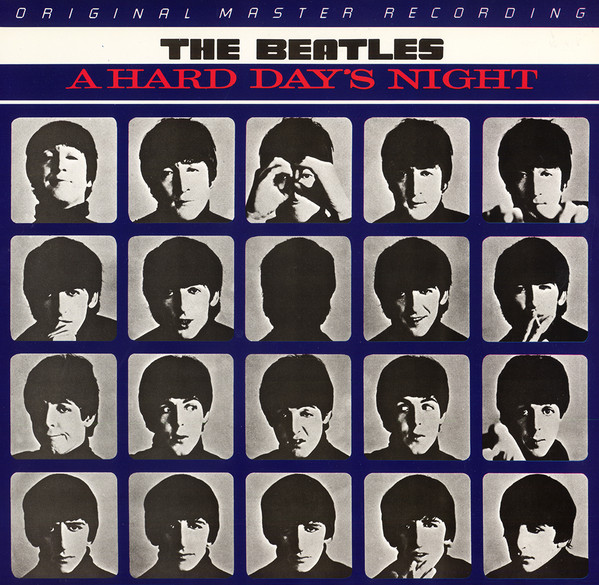 The first time the original British "A Hard Day's Night" album was made available in the US was the "Original Master Recording" vinyl edition released through Mobile Fidelity Sound Lab in February of 1987. This album included "If I Fell" and was prepared utilizing half-speed mastering technology from the original master tape on loan from EMI. This version of the album was only available for a short time and is quite collectible today.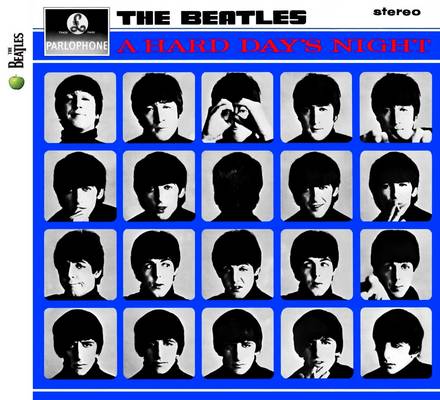 February 26th, 1987 was the date that the US finally saw the "A Hard Day's Night" album in its intended form on compact disc, a vinyl edition coming out on July 21st, 1987. While this album was only available in mono, the remastered edition released on September 9th, 2009 on CD was in stereo, the vinyl version coming out on November 13th, 2012.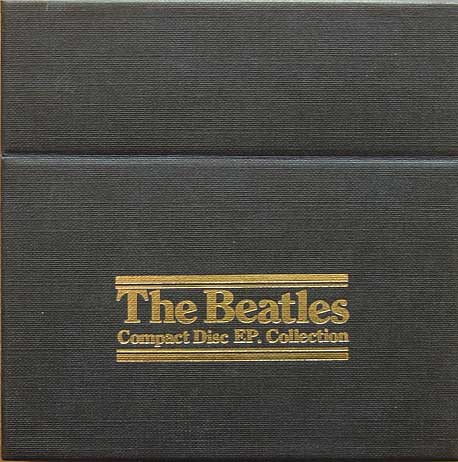 On June 30th, 1992, Capitol released a box set entitled "Compact Disc EP Collection" which contained the mono mix of "If I Fell" because of its inclusion on the original British EP "Extracts From The Film A Hard Day's Night."
The box set "The Capitol Albums, Vol. 1," which contained both the mono and stereo version of the song as originally heard on "Something New," was released on November 15th, 2004. Just prior to this release, a rare promotional CD sampler came out that featured both the contrasting stereo and mono mixes of the song.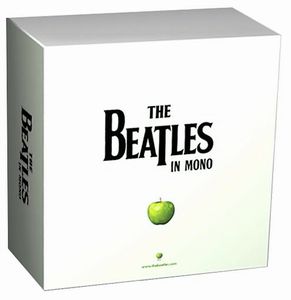 On September 9th, 2009, the box set "The Beatles In Mono" was released, which contained the mono mix newly remastered. Also released on September 9th, 2009, in promotion of the remastered Beatles catalog, the "09.09.09 Sampler" was distributed to retailers and radio programmers, "If I Fell" being featured therein. This has become quite the find for collectors.
November 11th, 2013 was the release date for the album "On Air - Live At The BBC Volume 2," which featured a newly recorded version of "If I Fell" for the radio program "Top Gear." It was recorded on July 14th, 1964, a session that even featured double-tracked vocals from John.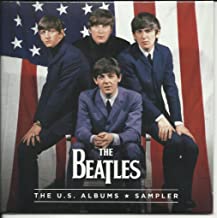 In promotion of the 2014 box set "The US Albums," a 25-song sampler CD was manufactured for limited release on January 21st, 2014, this containing the stereo mix of "If I Fell."
Live Performances
John and Paul must have been especially proud of this song, being that they thought to include it quite prominently in their live shows throughout the latter half of 1964.
British TV got a taste of the song on the live variety show "Blackpool Night Out," which was the summer version of the popular "Big Night Out" TV show. The program aired live on July 19th, and featured The Beatles performing five songs and starring in comedy sketches.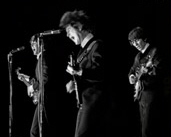 August 19th saw The Beatles begin their first American tour at the Cow Palace in San Francisco, California. This 25 date tour, which featured "If I Fell" throughout, hit many US hot spots, such as Las Vegas, the Hollywood Bowl in Los Angeles, Red Rocks Amphitheater in Denver, the Olympia Stadium in Detroit, three Canadian dates and finally Dallas, Texas on September 18th. Interestingly, in order to add some punch to the performance of the song, Ringo opted to incorporate his trademark hi-hat sizzle (such as throughout the song "A Hard Day's Night") to the final verse.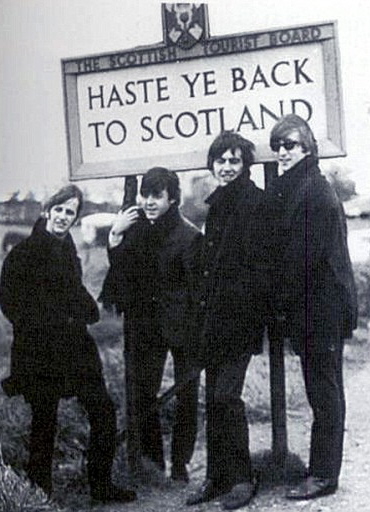 October 9th saw the beginning of the highly-anticipated British tour, which also included "If I Fell." This tour landed in Bradford, London, Liverpool, Brighton and even three nights in Scotland before finishing up in Bristol on November 10th. By this time their next album "Beatles For Sale" was being prepared for release, so they diverted their attention to songs on that disc, retiring "If I Fell" from their repertoire forever.
Conclusion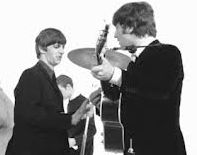 Since the decision was made early on that none of The Beatles would have a girlfriend in the film "A Hard Day's Night" (which made them appear more accessible to female fans), they had to come up with a way to fit this love song into the film. The premise the writers came up with was for John to sing it to Ringo. "We're in the television studio and Ringo is supposed to be sulking a bit," McCartney recounts. "John starts joking with him and then sings the song as though we're singing it to him. We got fits of the giggles just doing it." The ludicrousness of this idea is quite apparent when viewing this scene in the movie, with John himself going into his "spastic" bit during the song's introduction on the word "understand."
The serious topic of this song may have been underplayed by the group during its performance in the movie, but they were quite proud of the song. Proud enough to pick it out among all the soundtrack songs and perform it live every chance they got in the second half of 1964. And they had the interweaving vocals down to a tee for each performance. They knew when they had something good.


Song Summary
"If I Fell"
Written by: John Lennon / Paul McCartney
Song Written: January 1964

Song Recorded: February 27, 1964

First US Release Date: June 26, 1964

Highest Chart Position: #53

Length: 2:22

Key: D major

Producer: George Martin

Engineers: Norman Smith, Richard Langham
Instrumentation (most likely):
John Lennon - Lead Vocals, Rhythm Guitar (1962 Gibson J160E)
Paul McCartney - Harmony Vocals, Bass Guitar (1963 Hofner 500/1)
George Harrison - Lead Guitar (1963 Rickenbacker 360-12 Fire-glo)
Ringo Starr - Drums (1963 Ludwig Downbeat Black Oyster Pearl)
Written and compiled by Dave Rybaczewski
IF YOU WOULD LIKE TO MAKE A DONATION TO KEEP THIS WEBSITE UP AND RUNNING, PLEASE CLICK BELOW!