Search by Keyword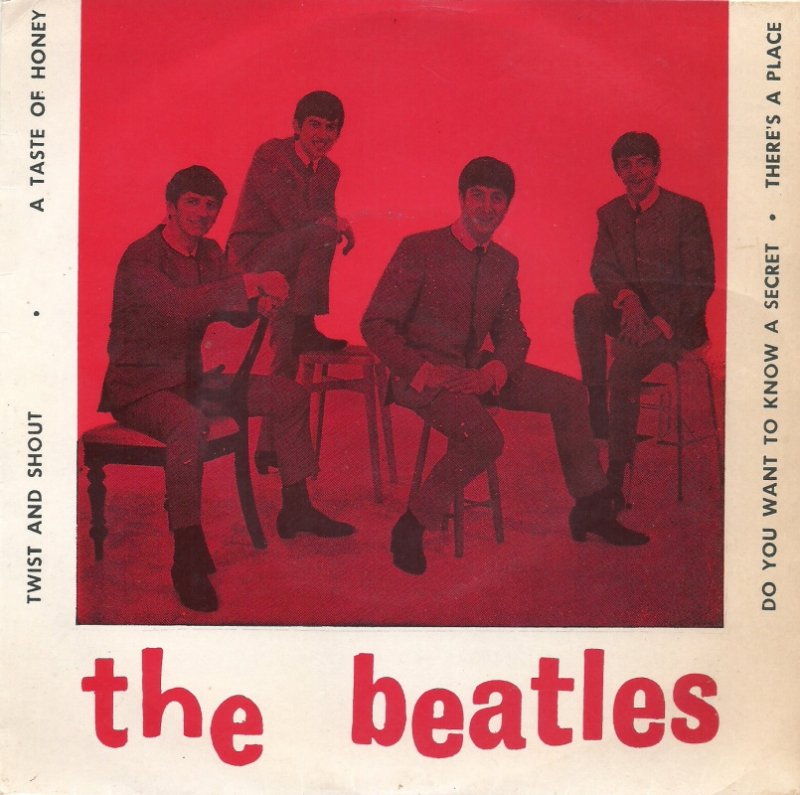 "A TASTE OF HONEY"
(Ric Marlow – Bobby Scott)
There were a lot of "beat" bands competing for prominence in the Liverpool area in the late 50's and 60's. Every one of them was striving to edge out the others with a uniqueness that would set them apart and get them noticed. Any gimmick that would get the band more attention or get them more bookings would be considered.
The one undeniable fact about The Beatles is they had a love of music; not just rock and roll, but all varieties of music. McCartney in particular had a fondness for ballads, even standards from his father's era. As Paul relates, The Beatles "weren't ashamed of those leanings" and would incorporate these ballads into their set list so they "could be a bit more varied."

This resulted in The Beatles getting more bookings, since many gigs required them to perform "ballady" material in order to entertain more adult audiences that were quite anti-rock-and-roll, such as in their early Hamburg days. Performing crooners like "Till There Was You," "Ain't She Sweet" and "My Funny Valentine" was not beneath them, in fact they quite enjoyed playing them. These became the late-night cabaret numbers that showed that they weren't just another rock-and-roll band.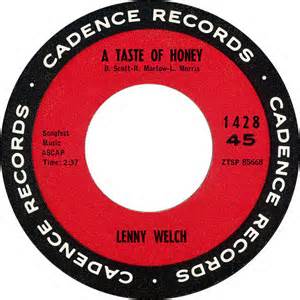 With this in mind, McCartney would sing these ballads to add a touch of 'sophistication' to their stage act. Among the songs they found to fit this need was the ballad "A Taste Of Honey," which was recently recorded and released by Lenny Welch in 1962. In order to add this touch of 'sophistication' to their first album, George Martin was keen to take some time to make this very 'adult' sounding song fit into this 'teenage' Beatles album to show their musical abilities, in hopes that it might impress more than just the teenagers who made up their audience at the time.
Songwriting History
The song "A Taste Of Honey" has actually been described as "one of the most commercially successful songs in the history of the music and recording industry." This conclusion has been drawn from the song being recorded by upwards of 250 artists internationally, which includes its songwriter Ric Marlow, Billy Dee Williams, Tony Bennett, Johnny Mathis, The Ventures, Acker Bilk and of course The Beatles. Barbara Streisand's version of the song, recorded in January of 1963, was included on her debut album "The Barbara Streisand Album," this winning a Grammy Award for "Album Of The Year" in 1963. Its most prominent success has been as an instrumental with versions by Martin Denny, the Victor Feldman Quartet and, most notably, Herb Alpert and the Tijuana Brass. Herb Alpert's 1965 version rose to #7 on the Billboard pop charts and won the Grammy Award for "Record Of The Year." It had also previously won a Grammy Award for "Best Instrumental Theme" in 1962.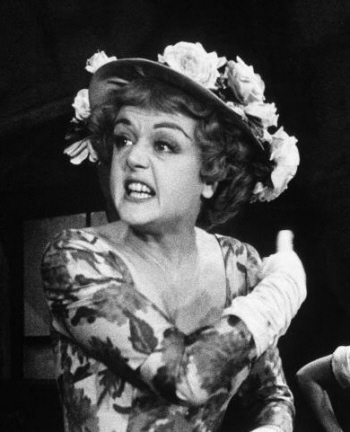 The song was inspired by the 1958 English play of the same name, which enjoyed immense success as it hit Broadway in 1960 (starring Angela Lansbury and Billy Dee Williams) and as an award winning movie in 1961. The controversial subject matter, which included single motherhood, sexuality, race and even homosexuality, reflected the social changes in attitude that were taking place in Britain during the late 50's and early 60's.

Composer Ric Marlow was actually known as more than a songwriter. He had a long-standing television acting career, appearing in as many as 75 shows throughout his lifetime. His first appearance was in the TV show "The Lawless Years" in 1959 and he continued throughout the 60's in shows such as "Bonanza," "Sea Hunt," "Dante," "Lawman" and "Ripcord." In the '70s he appeared numerous times on "Hawaii Five-0" and, in the '80s, on "Magnum PI" as late as 1984.
Ric Marlow also pursued a singing career, appearing throughout the years in Las Vegas, New York, Florida, Hollywood and Palm Springs, California where he died in 2017 at the age of 91. The success of "A Taste Of Honey," with its 150 million copies sold worldwide, was his major claim to fame.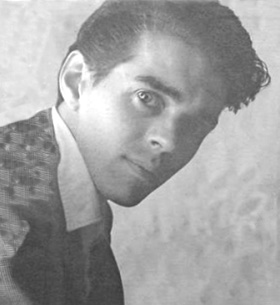 Co-writer Bobby Scott was an accomplished jazz musician who studied at the LaFollette School Of Music in New York City in 1945. He became an accomplished pianist and vocalist, as well as mastering the vibes, accordion, clarinet, cello, drums and bass. Bobby turned professional as early as age 11, and was working with Louie Prima by the age of 15. By the mid '50s he was working with Gene Krupa and Tony Scott and performing at various prestigious jazz festivals.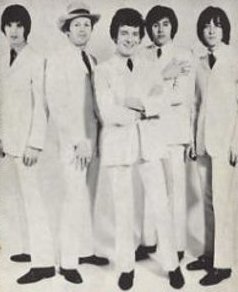 Bobby Scott decided to stop performing in the late '50s to concentrate on composing and teaching musical theory and harmony, as well as continue his studies in music. It was during this period that Bobby Scott co-authored the song "A Taste Of Honey" with Ric Marlow as well as releasing two albums in 1960, also scoring at #13 hit in 1956 on the US Billboard chart with the million-selling hit record "Chain Gang." He also co-wrote the ever popular song "He Ain't Heavy, He's My Brother" with Bobby Russell (who was then dying of cancer), which was taken to the #7 spot on the US Billboard chart in 1970 by another British Invasion group, The Hollies, this song also being made popular by Neil Diamond, Cher, Olivia Newton John, The Osmonds, Bill Medley and many other artists throughout the years.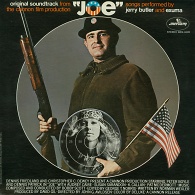 Bobby Scott also dabbled in writing musical scores for movies, such as "Slaves" (1969), "Joe" (1970) and "Who Says I Can't Ride A Rainbow" (1971). He gradually returned to performing and recording and, in the '80s, issued a Nat "King" Cole tribute album. He unfortunately died of lung cancer on November 5th, 1990. His musically legacy is felt to this day, especially in connection with his two most famous songs, "A Taste Of Honey" and "He Ain't Heavy, He's My Brother," these appearing in many movies and television commercials throughout the '80s, '90s and until today.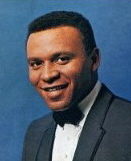 Of the many versions of "A Taste Of Honey" that have been recorded, the version released by Lenny Welch on September 17th, 1962 was most influential to The Beatles. They patterned their arrangement of the song after this recording which, although missing the American Billboard chart, made a slightly bigger impact in Britain, although it failed to make the British charts either. The Beatles did alter the lyrics slightly from this Lenny Welch version, "a taste much sweeter than wine" being altered to "tasting much sweeter than wine."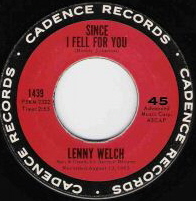 Lenny started his recording career in 1958 on Decca Records (the same label that was the first to release a Beatles single in the US: "My Bonnie" by "Tony Sheridan and The Beat Brothers" in 1962). After two dismal selling singles on Decca, he was introduced to Archie Bleyer, the owner of Cadence Records. Archie signed him to his label and after releasing several modest selling singles, including "A Taste Of Honey," he hit number four on the Billboard pop charts with "Since I Fell For You" in January of 1964, just before Beatlemania took over the states. Cadence records then re-released his version of "Ebb Tide," which scored a modest follow-up hit in April of 1964 (#25) and it seemed that Lenny was on his way to becoming another Johnny Mathis-style crooner.
Two major setbacks then occurred; Archie Blyer unexpectedly folded Cadence Records in September of 1964 and then Lenny was drafted. Although he obtained a new recording deal with Kapp Records in 1965, very little success occurred while he was serving his country.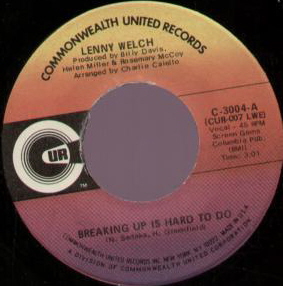 After his service time was complete, he struggled to continue his career, but mostly in vain. His only return to the American top 40 was his slow-ballad version of Neil Sedaka's "Breaking Up Is Hard To Do," which peaked at number 34 in 1970 on the Commonwealth United label. Sedaka liked the version enough to record his own ballad version of the song 5 1/2 years later, taking it into the top 10.
Lenny struggled for a time with his own record label, but after it failed, resorted to leaving the music business and driving a cab in New York City to pay back those who invested in his failed record company. Now living in Los Angeles, he has found himself in demand doing oldies shows and performances on cruise ships. Along with his royalty payments for "Since I Fell For You," Lenny Welch is continuing to live his initial dream of being a performer in the music business.
Recording History
The first time The Beatles recorded "A Taste Of Honey" was actually for BBC Radio, this occurring almost five months before their official EMI version was released on their first British album "Please Please Me." On October 25th, 1962, they made this first recording at Playhouse Theatre in Manchester between 8 and 8:45 pm for the BBC radio show "Here We Go," which aired on October 26th of that year between 5 and 5:29 pm.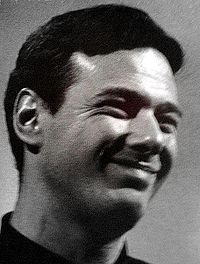 The Beatles' official EMI recording of "A Taste Of Honey" was also part of the 12 1/2 hour recording session that occurred on February 11th, 1963 to complete their first British album. As can be noted by the order of the songs recorded on this day, the emphasis was primarily on recording original material at the insistence of Brian Epstein and the band. The only exception to this rule was the recording of this song, which was the only cover song recorded before the evening session began. It has been suggested by some that the inclusion of "A Taste Of Honey" at this recording session was because of its British popularity by the instrumental version recorded by Acker Bilk at this time.
When the afternoon session began in Studio Two of EMI Studios at 2:30 pm, "A Taste Of Honey" was the first song recorded. Five takes of the song were recorded with The Beatles all playing their usual instruments live simultaneously with lead and backing vocals. "Take five" was temporarily considered as best.

After the next song, "Do You Want To Know A Secret," was deemed as complete, attentions focused again on "A Taste Of Honey." At approximately 3:45 pm, as the two-track tape was recorded onto another tape, McCartney recorded another vocal during the refrains of the song to create a double-track effect, the only double-tracking occurring on the resulting "Please Please Me" album. This effect entailed superimposing an identical performance on top of another, creating a fuller sound because of not being able to perform the second performance in perfect synchronization with the first performance. McCartney was instructed by George Martin to "double-track" his vocals in two places; each time the bridge of the song occurred. The first bridge overdub became "take six" and the second bridge made it "take seven," which then was considered the final take, completing the song. This recording technique, which was new to The Beatles at this point, was used at the band's insistence on the majority of the songs they recorded within the next two years (and sparingly thereafter as well).
No mixes of the song were done on this day. Both the mono and stereo mixes of the song were done during the mastering session for the album, which occurred on February 25th, 1963. Both mixes were done using "take seven," which included both of the McCartney "double-tracking" overdubs.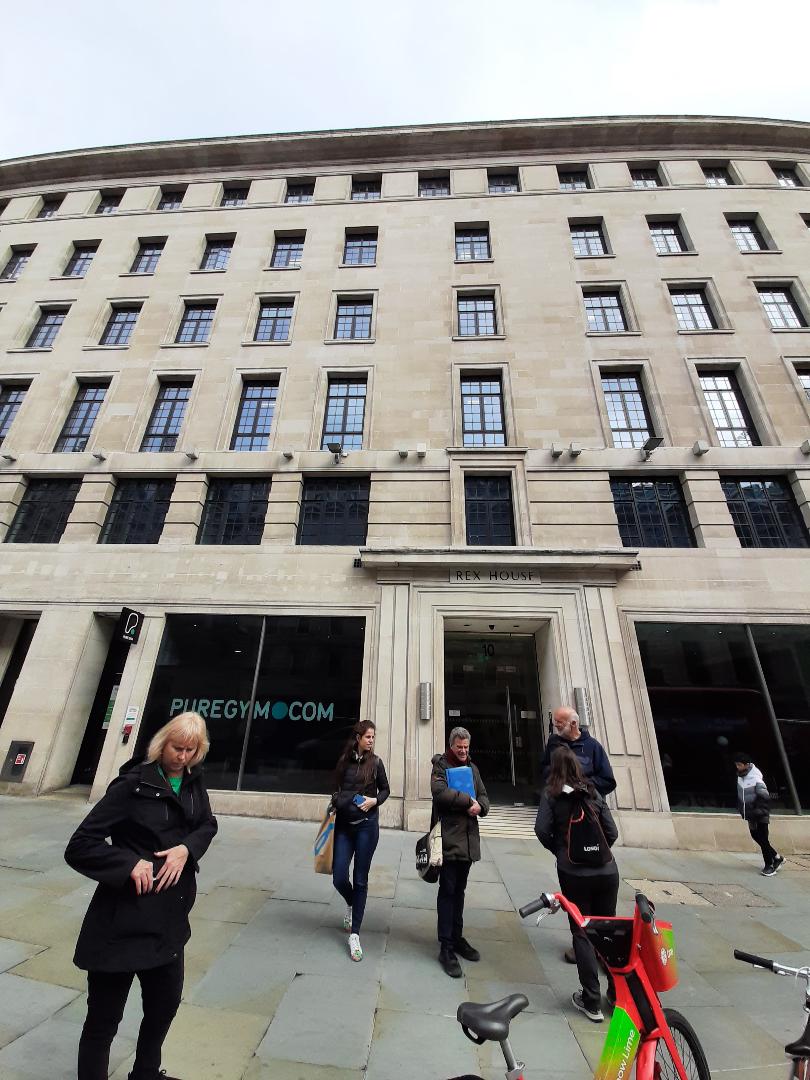 Seven more recordings of "A Taste Of Honey" occurred in 1963, the first happening on April 1st, shortly after the "Please Please Me" album was released in the UK, at Studio One at BBC Piccadilly Studios in London between 6:30 and 10:30 pm. This was for the BBC radio show "Side By Side" which aired on May 13th between 5 and 5:29 pm. On April 4th, a surprisingly clear private recording of the song was made by John Bloomfield, a fifteen-year-old student in the audience of Stowe School at Roxburgh Hall in Stowe where The Beatles performed 22 songs between 6:30 to 7:30 pm, this being clearly preserved on tape along with requests for this song from the students. June 1st saw the next recording of the song at BBC Paris Studio in London between 9:30 am and 1:30 pm for the third edition of their radio series "Pop Go The Beatles" which was produced by Terry Henebery and aired on June 18th between 5 and 5:29 pm. Then on June 19th, they recorded the song at Playhouse Theatre in London between 8:45 and 9:45 pm in front of screaming audience for the show "Easy Beat," this being produced by Ron Belchier and aired on June 23rd between 10:31 and 11:30 am.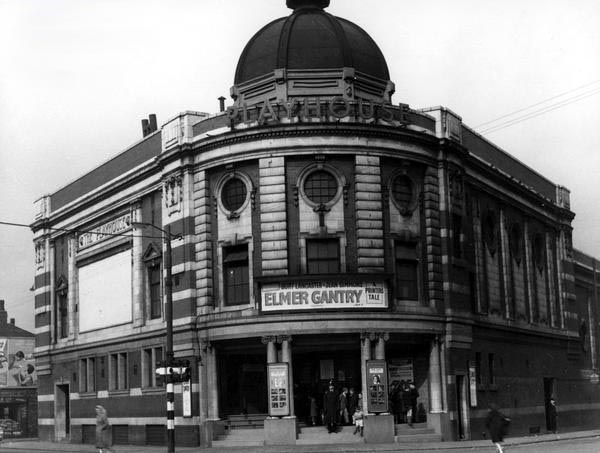 On July 3rd, The Beatles recorded the song at Playhouse Theatre in Manchester between 8 and 9 pm in front of a live audience, this being produced by Geoff Lawrence and broadcast on "The Beat Show" the following afternoon between 1 and 1:30 pm. Then came the July 10th recording of the song in Studio Two of Aeolian Hall in London between 10:30 am to 1:30 pm for the sixth edition of their radio series "Pop Go The Beatles," which was produced by Terry Henebery and broadcast on July 23rd between 5 and 5:29 pm. This performance of the song is the one that appears on the "Live At The BBC" album. On August 21st, 1963, during a six consecutive night residency in Bournemouth, Hants, England, the chief technician at the Gaumont Cinema recorded The Beatles performance on his reel-to-reel tape recorder in order to check the venue's sound system. The fifth song on their set list that day was "A Taste Of Honey." This rather clear sounding 25-minute tape reel was sold by Christie's auction house in 1998 for 25,300 pounds and has not yet been made available commercially. Their final BBC recording of "A Taste Of Honey" was on September 3rd in Studio Two of Aeolian Hall in London between 5 and 7:30 pm for their thirteenth edition of "Pop Goes The Beatles," this being produced by Terry Henebery and broadcast on September 10th between 5 and 5:29 pm.
One other quick impromptu Beatles rendition of "A Taste Of Honey" occurred on January 22nd, 1969 at Apple Studios during rehearsals and recording sessions for what would become their "Let It Be" album and film. Keyboardist Billy Preston, who had met The Beatles in Hamburg, Germany in 1962 when he was playing with Little Richard, dropped by Apple Studios on this day for a visit. Remembering that Billy would often attend a Beatles performance in Hamburg and ask them to perform "A Taste Of Honey," George led John and Paul through a quick runthrough of the song just for laughs, this being witnessed in Peter Jackson's "Get Back" series. As history reveals, Billy was asked by John on this day to perform with them for the "Let It Be" project, an offer he readily accepted.


Song Structure and Style
The structure of this song is a variation of what was used for most of the songs on the album. It is similar in the sense that it consists of only verses and bridges with no chorus, but is different in that it only has two verses that are alternated with two identical bridges. Therefore, the structure is 'verse/ bridge/ verse/ bridge' (or abab) with the bridge ending the song. Another distinctive feature which makes it dissimilar to the rest of the album is the change in time signature, with both verses being in 3/4 time (or "waltz" time) while most of the bars of each bridge are in standard 4/4 time.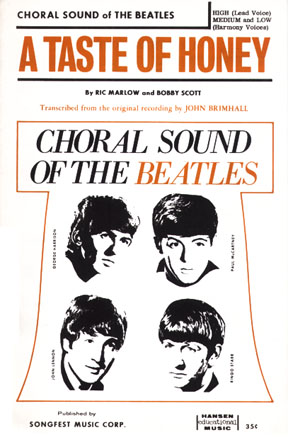 Like "Do You Want To Know A Secret" which preceded it, the song begins with a dramatic introduction before the first verse commences. It similarly begins with strummed guitar chords only whenever the chord changes, but is dissimilar in that it includes a three part harmony between Paul, John and George as well as bass notes from Paul. The introduction actually lasts a complete 8 bars, all in 3/4 time. The second half of the introduction contains the full band instrumentation with three part "doo-doot-n-doo" harmonies from the boys.
Each verse consists of 16 bars with a melody line and chord pattern that is distinctively melodic. The melody line ascends dramatically to the signature title of the song which alerts John and George to answer the phrase creating another three part harmony. The 10 bar bridge then transitions into 4/4 time for the first six bars while McCartney sings his "double-tracked" solo vocal line with added reverb. When his vocal line is finished, the rest of the bridge returns to the familiar 3/4 time with three part harmonies, which is actually identical to the second half of the introduction.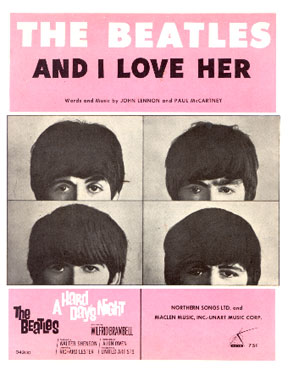 After a second verse follows the same pattern as the first, a second identical bridge begins, but then changes into two dramatic breaks which highlight a question-and-answer exchange between McCartney's lead vocal and John and George's harmony answers. This distinctive hook is the one characteristic that sparks the similarity between The Beatles version and the immensely popular Herb Alpert instrumental version from 1965. The song then officially climaxes with the extended high note from Paul as it suddenly shifts back to the 3/4 time signature for the final four bars. An interesting touch that McCartney capitalized on with his composition "And I Love Her" a year later is setting apart the minor chords of the song with a final major chord which creates a satisfying note of finality.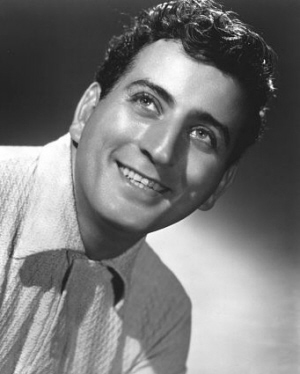 The lyrics have a simple sentiment of a long distance reminiscence of the first kiss by a true love along with the desire to return soon. The poetic way of expressing these desires brought out in Ric Marlow's lyrics, though, are consistent with the stature that the song has transcended to as time has gone by. It seems quite ironic that the most known version of the song is instrumental, meaning that most people are totally oblivious to these amazing lyrics. Amazing, that is, in the context of the time and style of music it was intended for. Also ironic is the fact that probably the second most popular rendition is The Beatles vocal version, which sounds "schmaltzy" in comparison to the rock-and-roll style that they are known for. That being said, Ric Marlow's lyrics are probably best heard in the hands of Tony Bennett.
As for The Beatles' performance, McCartney is truly in the spotlight with his spot-on vocal work (despite his struggle to properly hit the low notes) which convey the sentiment of the lyrics in the most convincing way he could muster. His tasteful bass playing, especially during the bridges, shows him as not being a 'showboat' but being able to add the degree of tastefulness necessary to pull off an impressive ingredient to a nice arrangement.
Harrison shows himself adept at being able to pull off a tender ballad arrangement 'in style,' even though his true overall inspiration really comes from the likes of Carl Perkins. His guitar versatility, as well as his vocal harmony work being performed simultaneously, shows his true focus on making the band, not just himself, sound good.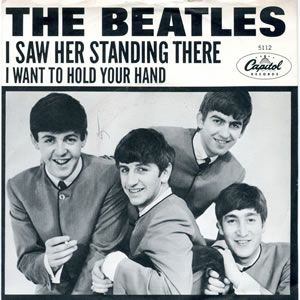 Ringo shows his versatility as well by playing brushes throughout and not straying off of the snare drum. One would think this was a professional drummer for a light jazz combo instead of the same rock-and-roll drummer we just heard wailing away on "I Saw Her Standing There." Once again, we see the focus on doing whatever it takes to make the song work.
Lennon, on the other hand, is hardly noticeable on rhythm guitar. Also, the bad cold that John was suffering from on this day is probably most evident on this track as his harmony work, as proficient as it is, suffers from his pronunciation. "A taste of huddy" is truly the result of a stuffed-up nose.


American Releases
The first American appearance of the song was with its album release on January 10th, 1964 on the Vee-Jay album "Introducing…The Beatles," which stayed in print until October 15th of that year. This mostly overlooked song received its biggest exposure from this release, being that it peaked at #2 on the Billboard album chart (just beneath Capitol's "Meet The Beatles!" at #1) and became a million-seller.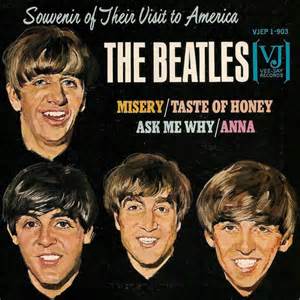 In order to cash in on The Beatles first US visit with their three Ed Sullivan Show appearances, Vee-Jay issued a four-song extended play single (or EP) on March 23rd, 1964, entitled "The Beatles – Souvenir of Their Visit To America." "A Taste Of Honey" although not heard on the Ed Sullivan show or at any of the performances during their "Visit to America," was included on the EP as the second song on side one.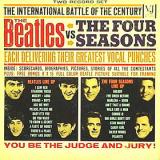 The next US appearance of the song came with the Vee-Jay double-album compilation "The Beatles vs. The Four Seasons," released on October 1st, 1964, which coupled the "Introducing…The Beatles" album with "The Golden Hits of the Four Seasons." Less than two weeks later, Vee-Jay repackaged the same Beatles album under the name "Songs, Pictures And Stories Of The Fabulous Beatles," released on October 12th, 1964.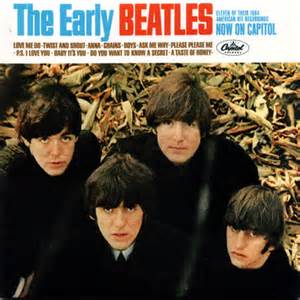 Capitol then took the ball and released "The Early Beatles" on March 22nd, 1965 to make the song part of the official Capitol catalog. Incidentally, mono copies of this album contained a "Type B" foldover mix of the songs created by Capitol Records that combined both channels of the stereo mix into one, the legitimate mono mixes of these songs created by George Martin appearing on the above mentioned Vee-Jay releases. This album then appeared on an individual CD on January 21st, 2014, containing both the mono and stereo mixes on one disc.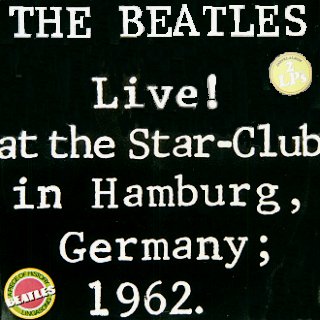 The next release of the song didn't happen until 12 years later. Lingasong Records released the double album "Live! At the Star Club in Hamburg, Germany, 1962" on May 2nd, 1977. This highly controversial release included an apparently edited version of their December 28th and December 31st, 1962 performances of the song on their final visit to Hamburg. This was the only record ever released on this short-lived record label, which was a division of CBS Records. The controversy resulted from the record being reproduced from a recording made on a crude Grundig home tape recorder by Kingsize Taylor of rival band The Dominoes. Although $125,000 was invested by Lingasong to remix the recordings, the quality was bad enough to warrant Apple records attempting to prevent its release, which it failed to do.

Shortly afterwards, Pickwick Records acquired the rights to release these live recordings, three single album volumes entitled "Recorded Live In Hamburg 1962" being released sometime in 1978. Since many of the songs were included on more than album, "A Taste Of Honey" appeared on both volumes one and three. In 1979, Pickwick thought it wise to condense the live recordings into two volumes that did not repeat any songs, "1st Live Recordings Vol. 1" including "A Taste Of Honey" as the second song of side one, the vocals having slightly more prominence than on the original Lingasong album. Pickwick then paired both volumes of their "1st Live Recordings" together into a double album entitled "The Historic First Live Recordings" in 1980. The small label Hall Of Music was next to release many of these Hamburg songs (including "A Taste Of Honey") on their double-album release "Live 1962, Hamburg Germany" in 1981.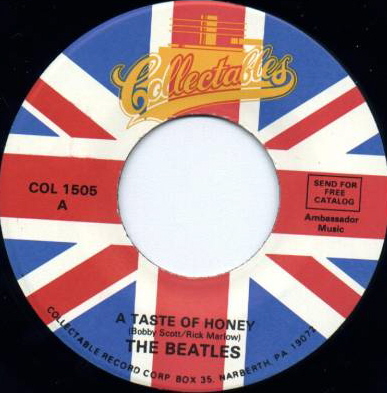 Collectables Records released the Hamburg recording of the song one further time, as a single with The Beatles Hamburg version of "Besame Mucho" on the b-side. This was a short-lived 1982 single that is quite hard to find today.

The first time the original British "Please Please Me" album was made available in the US was the "Original Master Recording" vinyl edition released through Mobile Fidelity Sound Lab in January of 1987. This album included "A Taste Of Honey" and was prepared utilizing half-speed mastering technology from the original master tape on loan from EMI. This version of the album was only available for a short time and is quite collectible today.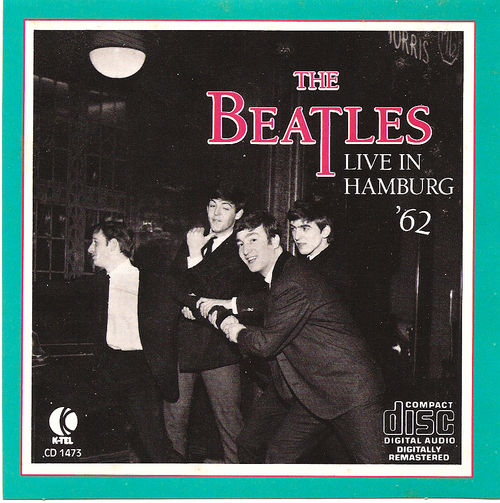 With the dawning of the compact disc era in the 1980's, music fans were eagerly waiting for the delayed release of the Beatles catalog on CD. K-Tel Records thought to cash in on this expectation by releasing "Live In Hamburg '62" in early February 1987, which was just prior to the release of the first four Beatles albums by Apple Records. Many Beatles fans couldn't resist owning a live CD by their favorite group that featured 20 tracks including "A Taste Of Honey," not realizing that this was such a lo-fi rough recording as released many times before on vinyl, as detailed above.
The song's next release was on February 26th, 1987 on the first official Beatles compact disc, this being the original British "Please Please Me" album, a vinyl release coming out on July 21st, 1987. While this release was in mono only, a remastered stereo version came out on CD on September 9th, 2009 and on vinyl on November 13th, 2012.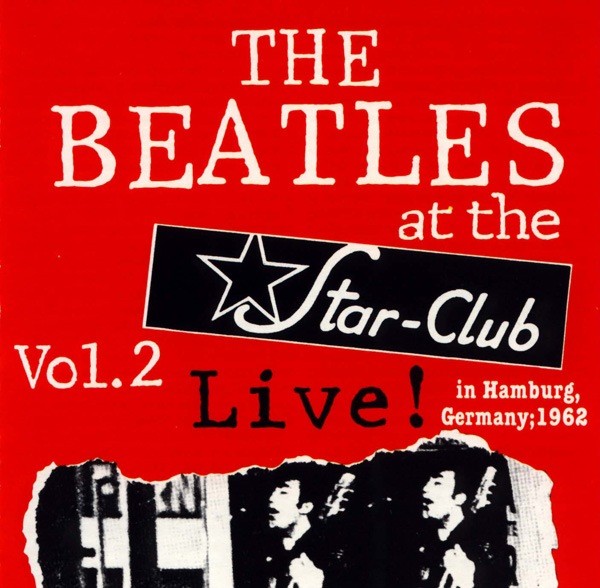 Sometime in 1991, Sony Music took it upon themselves to release two volumes of the above mentioned 1962 Hamburg recordings, "Live! At The Star Club In Hamburg, Germany; 1962 (Vol. 2)" containing "A Taste Of Honey." The release of these volumes prompted legal action from The Beatles, Sony discontinuing production of these volumes because of a lawsuit that had been filed. By 1998, The Beatles had won the right of ownership of these recordings, any releases surfacing after this point being illegally produced bootlegs.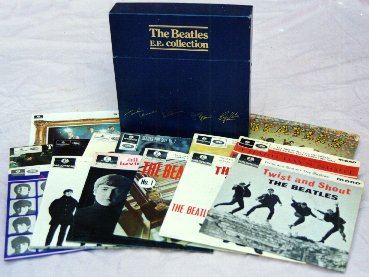 On June 30th, 1992, Capitol released the box set "Compact Disc EP Collection," which includes the entire British "Twist And Shout" EP from 1963. The original mono mix of "A Taste Of Honey" is included therein.
The next released version of the song appeared on the album "Live At The BBC," released on December 6th, 1994. This alternate version of the song was recorded on July10th, 1963 for their "Pop Go The Beatles" BBC radio show which aired on July 23rd of that year. A remastered and re-packaged version of this album was released on November 11th, 2013.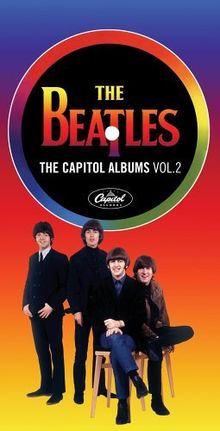 Then came the box set "The Captol Albums, Vol. 2" on April 11th, 2006, which contained the original "Early Beatles" album, including "A Taste Of Honey," in stereo and "Type B" foldover mono.
September 9th, 2009 was the date of the US release of the song on the box set "The Beatles In Mono." A vibrant remastered version of the mono mix of "A Taste Of Honey" is included.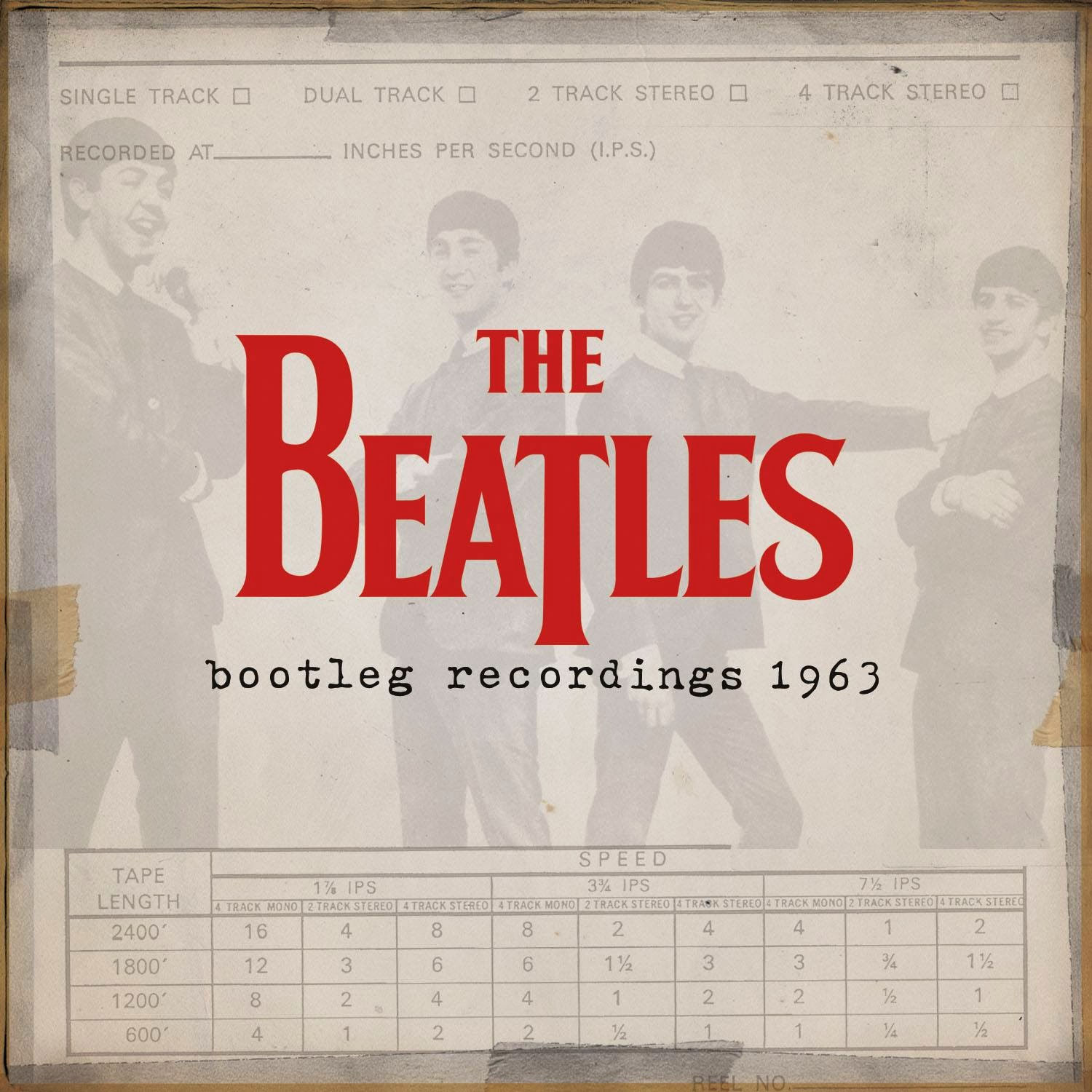 On December 17th, 2013, iTunes released a 59 track compilation album entitled "Bootleg Recordings 1963" only available on their downloading platform. "Take six" of "A Taste Of Honey," as recorded at the February 11th, 1963 EMI recording session, is included on this album, as well as four BBC performances of the song they recorded in 1963: June 23rd for the "Easy Beat" program, June 18th for "Pop Goes The Beatles," September 10th for "Pop Goes The Beatles," and May 13th for "Side By Side." The purpose of this release was to extend the copyright of these recordings under European Union law from 50 years (which would have expired at the end of 2013) to 70 years (until 2033), this being considered an official release. This compilation album was only available in the US on that date to those in the know for a number of hours for $39.99 in its entirety or to be purchased as individual tracks, but was later made available for purchase as well.
Live Performances
The first evidence of The Beatles performing this song was in October of 1962, a month after the version by Lenny Welch was released. As Mark Lewisohn outlines in his book "Tune In," there was a degree of uncertainty as to whether The Beatles should perform "A Taste Of Honey" at all. Paul got aquainted with the song in October of 1962 and immediately wanted to include it in the group's set list, taking lead vocals himself. John didn't think it was the type of song they should be doing.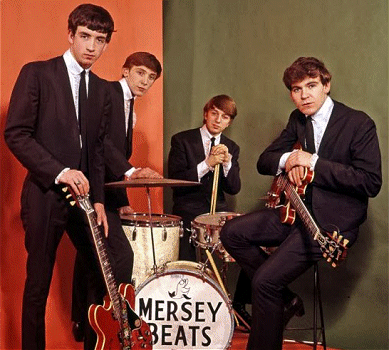 Lewisohn relates, "It would become a sustained point of contention between them, but they decided to put it to the test, to play it to audiences and watch the reaction...One of the first times The Beatles played it was at the Rialto Ballroom on October 11 (1962)." The group The Mersey Beats were also on the bill and, a few nights later, Paul cornered their bass player Billy Kinsley for his opinion. Billy Kinsley remembers: "Paul came up to me and said, 'What did you think of that song we did the other night, 'A Taste Of Honey?' and I said, 'I was knocked out by it. Superb.' Paul grabbed hold of me and said, 'Go and tell the others that.' He took me into their dressing-room and John said, 'Go on then, what do you think?' I was fifteen and very nervous because there was Big John Lennon asking me what I thought of a song he didn't like. Paul said, 'Come on, just tell the truth.' I told him I thought 'A Taste Of Honey' was great. Paul said, 'Ha-ha, there you go!'"

The Beatles then had a British television appearance on October 29th, 1962, on the show "People And Places" performing the song. They did a very proficient send-up of the song whenever they played it on stage, and Lennon was known to put in his own little jabs of protest during their performances, singing "A Waste Of Money" when his background vocals were required. Paul would also incorporate an unusual inflection in his voice during the line "sweeter than wine," pronouncing it as "schweeter than wine."
They continued to perform the song in Hamburg and at the Cavern Club in Liverpool right on into 1963. "'A Taste Of Honey' was one of my big numbers in Hamburg, a bit of a ballad," Paul recalled in the book "Anthology." "It was different, but it used to get requested a lot. We sang close harmonies on the little echo micks, and we made afairly good job of it. It used to sound pretty good, actually." Two partial crude recordings of the song were made during their last trip to Hamburg in December 1962, which appear on the album "Live! At the Star Club in Hamburg, Germany, 1962," not released until 1977. The day after the song was recorded on February 11th, 1963 for their first album they performed it at a concert in Sheffield, Yorkshire, at the Azena Ballroom, February 12th, 1963.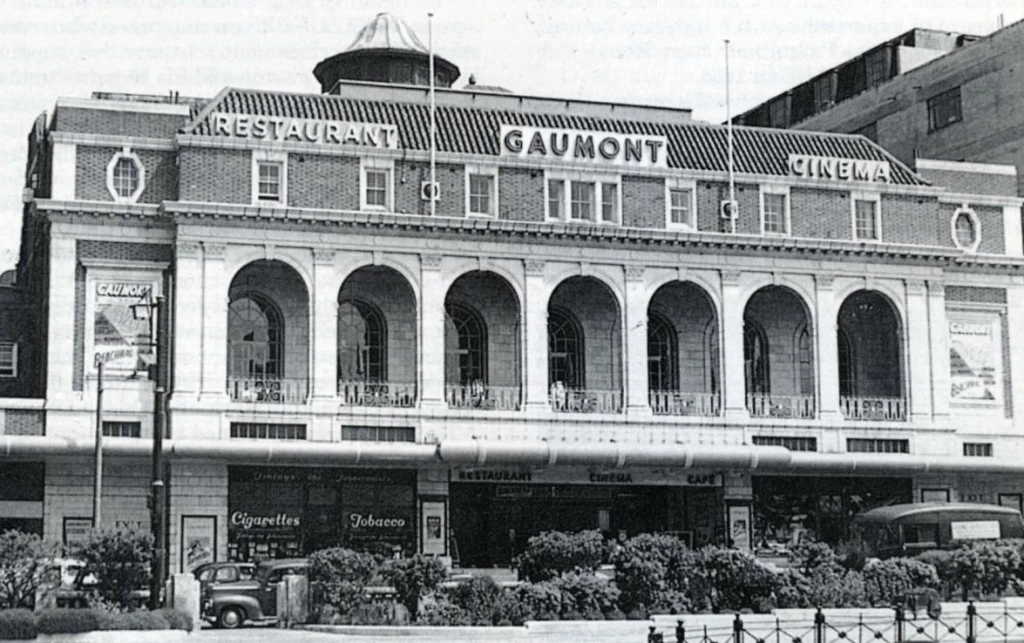 They continued to perform the song throughout 1963, as evidenced by its inclusion in their week-long July performances at the Winter Gardens at Margate, Kent, their six night residency at the Gaumont Cinema in Bournemouth, Hants from August 19th through 24th, and their October 29th concert in Eskilstuna, Sweden. They were to replace this concert staple with another 'adult' sounding crooner, "Till There Was You" by the time it was released on their "With The Beatles" album in November 1963.
Conclusion
Many years on, it may appear quite laughable and/or embarrassing to hear "A Taste Of Honey" among the rock and roll classics that appear on the first Beatles album. "Why," some may ask, "would the greatest rock band in the world cop-out and perform a 'wimpy' ballad like this?"
The answer, simply to show their versatility. Both George Martin and Brian Epstein were encouraging the boys to record material like this. McCartney also had a love for this kind of song. It was therefore an early choice to include this song on their first album.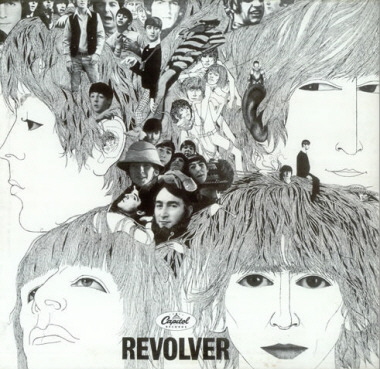 One thing that truly can be stated is that The Beatles versatility was shown on every album they released. You can't help but note the variety of styles on albums such as "Revolver," "Sgt. Pepper" and the "White Album." The same release that gave us the ultra-heavy "Helter Skelter" also offered "Blackbird" and "Honey Pie." The same release that gave us the symphonic masterpiece "A Day In The Life" also gave us "When I'm Sixty-Four" and "Within You Without You." So why wouldn't their first album, which made us dance to "Twist And Shout" and "I Saw Her Standing There," give us "A Taste Of Honey"?
Truth be told, The Beatles took a classic piece of brilliantly written balladry and transformed it into a Beatles song with great aplomb. In the process, it exposed another genre of music to the youth of the sixties and, in turn, to generations of Beatlemaniacs to come. If you learn to love it, or are determined to loathe it, either way it must be admitted that only The Beatles could have pulled off something like this.


Song Summary
"A Taste Of Honey"
Written by: Ric Marlow / Bobby Scott
Song Written:

1960
Song Recorded:

February 11, 1963
First US Release Date:

J

anuary 6, 1964
First US Album Release:

Vee Jay #VJLP 1062

"Introducing…The Beatles"
US Single Release:

Vee Jay #VJEP 1-903

("Souvenir of Their Visit To America")
Highest Chart Position:

n/a
British Album Release:

Parlophone #PCS3042

"Please Please Me"
Length:

2:01
Key:

F# minor
Producer: George Martin
Engineers: Norman Smith, Richard Langham
Instrumentation (most likely):
Paul McCartney - Lead Vocals, Bass Guitar (1961 Hofner 500/1)
George Harrison – Lead Guitar (1957 Gretsch Duo Jet), Background Vocals
John Lennon - Rhythm Guitar (1958 Rickenbacker 325), Background Vocals
Ringo Starr – Drums (1960 Premier 58/54 Mahogany)
Written and compiled by Dave Rybaczewski
IF YOU WOULD LIKE TO MAKE A DONATION TO KEEP THIS WEBSITE UP AND RUNNING, PLEASE CLICK BELOW!
Sign Up Below for our MONTHLY BEATLES TRIVIA QUIZ!