Search by Keyword
"ROLL OVER BEETHOVEN"
(Chuck Berry)
When The Beatles entered EMI Studio Two on February 11th, 1963 to record their first album, they were understandably awestruck. They had recently scored their first #1 British hit "Please Please Me" and now they were ushered into the studio to record the prerequisite album to accompany their hit single. Producer George Martin and manager Brian Epstein were instrumental in deciding which songs were to be recorded on this album and The Beatles were only happy to oblige. The result was not an absolute representation of what The Beatles were known for on stage, nor what they really wanted to perform, but they were more than happy to record a set of songs that showed off their versatility. Hence the inclusion of ballads and mid-tempo pop songs such as "Baby It's You," "Anna," "Chains" and "A Taste Of Honey." As good as these were performed on this day, they acquiesced in including these songs because of the newness of the whole experience.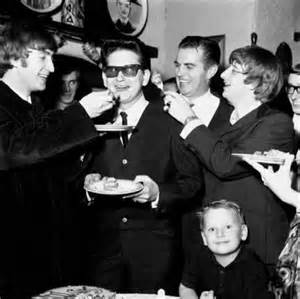 Just five short months later, on July 18th, 1963, The Beatles once again entered EMI Studio Two to start recording their second album. Things couldn't have been more different. Their first album was enjoying its sixth week at the #1 spot on the British album charts with an incredible 24 more weeks to go at the top of the charts. They had recently spent seven weeks at #1 with their follow-up single "From Me To You" and were looking forward to the release of their next single, the recently recorded "She Loves You." They ended up topping the bill on all three of their national tours, even usurping Roy Orbison's top position on their May/June nationwide package tour. "Beatlemania," as it was now called, was in full swing.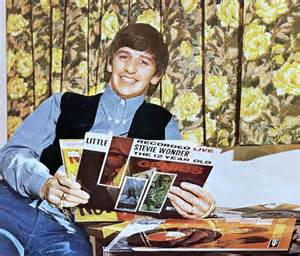 Understandably, their confidence level was at an all-time high. What songs would they choose to record for their second album? They didn't need to prove themselves to anyone anymore. They wanted to do what they did best: Rock and Roll! They exercised much more say in what they were going to record and so, when choosing cover songs for their second album, they naturally chose to focus mostly on high-energy concert favorites. They could also take a little more time to perfect the songs in the studio since they had definitely proven themselves beyond 'one-hit-wonder' status. Therefore, their first two recording sessions for their second British album focused primarily on cover material. The second recording session on July 30th, 1963, premiered "a rockin' little record" that they had perfected on stage during the last seven years. It was the first of two numbers immortalized by The Beatles from the catalog of the most influential songwriter / performer of the '50s: "Roll Over Beethoven" by Chuck Berry.
Songwriting History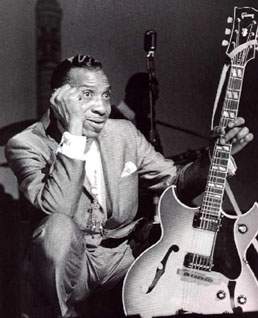 "If you tried to give rock and roll another name, you might call it 'Chuck Berry.'" This quote from John Lennon summarizes the phenomenal influence Chuck Berry has had on The Beatles as well as in musical history.
Chuck Berry was born Charles Edward Anderson Berry in St. Louis, Missouri on October 18th, 1926. The third of six children, Chuck had a love for many styles of music early in life, but especially acquired an interest in blues music which he played since his teenage years. He was deeply influenced by blues legend T. Bone Walker, whom he copied his guitar riffs and stage style from.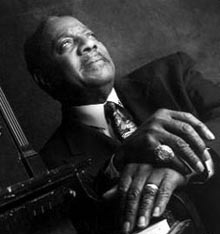 In 1953, Chuck Berry played with the Johnnie Johnson Trio, a popular club band from East St. Louis, Illinois. Their partnership continued throughout most of Johnnie Johnson's successful career as a pianist and songwritier.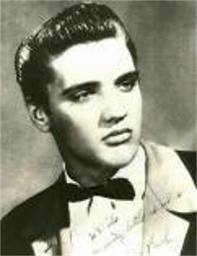 Chuck Berry liked to incorporate his love for country music into his performances with the group, which ended up attracting a following even among the largely black audiences. This combination of country and blues music began the formation of the rock 'n' roll sound, which is a similar evolution to what Elvis Presley presented in combining his country roots with black music at approximately the same time. This achievement defines Chuck Berry as one of the pioneers of rock and roll music. As stated on the Rock and Roll Hall of Fame website, "While no individual can be said to have invented rock and roll, Chuck Berry comes the closest of any single figure to being the one who put all the essential pieces together."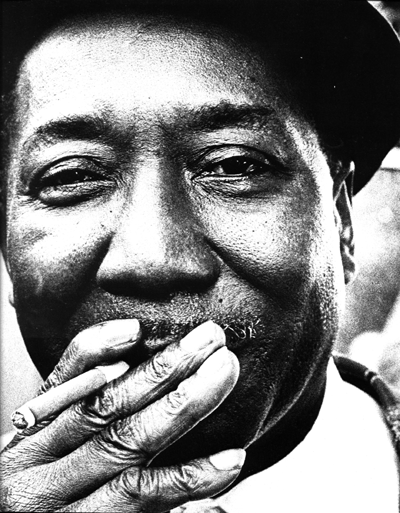 In 1955, Chuck Berry met blues legend Muddy Waters in Chicago, Illinois, who suggested he get in touch with Leonard Chess of Chess Records, who immediately signed Berry to a record contract that year. His first release was based on the country classic "Ida Red," which Berry rechristened as "Maybellene," becoming his first smash hit. It sold over a million copies and reached #1 on the Billboard Rhythm and Blues chart as well as crossing over to the pop chart, reaching #5. Because rock and roll was in its infancy at this time, and because Berry was a black artist, his primary placements were on the Rhythm and Blues charts and remained this way throughout his chart career of the '50s and '60s.

After three more top ten placements in the Rhythm and Blues charts, he once again broke into the pop charts with his classic "Roll Over Beethoven" in 1956, reaching #29, once again with Johnnie Johnson on piano. According to biographer Bruce Pegg in his book "Brown Eyed Handsome Man," the song was "inspired in part by the rivalry between his sister Lucy's classical music training and Berry's own self taught rough-and-ready music preference." Lucy regularly monopolized the family piano for playing classical music while Chuck wanted to play popular music.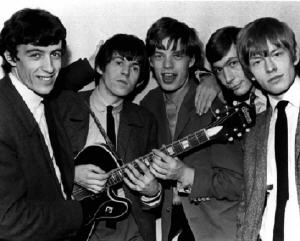 Berry continued a successful chart career throughout the rest of the '50s with rock and roll classics like "School Day," "Rock And Roll Music" and the legendary "Johnny B. Goode." This ended suddenly with a conviction and five-year jail term for hiring a 14-year-old hat check girl in his St. Louis nightclub. After she was fired from the club, she was charged for prostitution which caused Berry to be arrested under the Mann Act. His career had a resurgence after his release from prison, first because of his songs being covered by The Beatles and The Rolling Stones, and then with a small string of hits in the early '60s including "No Particular Place To Go" and "You Never Can Tell."
After a minor comeback in the '70s with his live novelty tune "My Ding-A-Ling," which was his only #1 hit on the Billboard pop chart, Berry's recording career slowly ground to a halt. In the '70s, he continued performing live for oldies shows with various backing bands, actually travelling from town to town with his guitar feeling that wherever he would go he'd find a group to back him. This led to an impromptu jam session with John Lennon on the Mike Douglas Show in 1972, playing "Johnny B. Goode" and "Memphis, Tennessee." Getting paid in cash under the table for his live shows, he eventually pleaded guilty to tax evasion and was sentenced to four months in prison and 1,000 hours of community service, which he performed through benefit concerts.
More legal trouble came Berry's way in 1990 when some women sued him for allegedly installing cameras in the women's restroom of two of his St. Louis restaurants. A class action settlement resulted to the benefit of 59 women in this case, which cost Berry an estimated 1.2 million dollars, not including legal fees.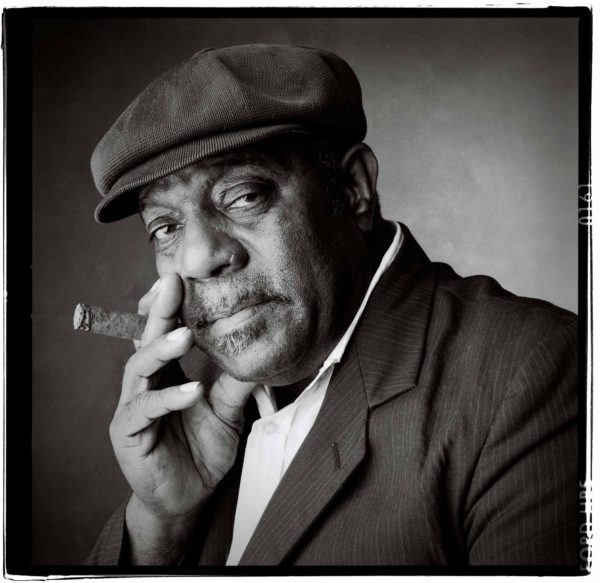 In November of 2000, Berry's former pianist Johnnie Johnson filed suit against him alleging that he co-wrote over 50 songs with Berry, including "Roll Over Beethoven." The suit was thrown out of court because too much time had gone by since the writing of these songs. Although uncredited, the truth of the matter may be that the song is in actuality a (Berry/Johnson) collaboration.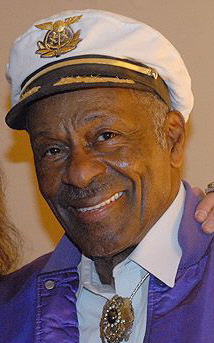 Chuck Berry continued to perform locally in the St. Louis area as well as periodically touring abroad. His 2008 European tour took him to Sweden, Finland, England, Ireland, Switzerland and Spain. Although he had permanently retired from recording, his concert performances continued to include the classic "Roll Over Beethoven," which in 2004 was listed at #97 in Rolling Stone Magazine's "500 Greatest Songs Of All Time." Sadly, Chuck Berry passed away on March 18th, 2017 at his home near Wentzville, Missouri.
Recording History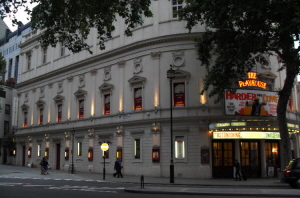 The Beatles first brought "Roll Over Beethoven" into a recording studio on May 21st, 1963, this being the first of seven recordings they made of the song for BBC radio. This session occurred at The Playhouse Theatre in London on that day between 10 and 11:15 pm to record the song for the radio show "Steppin' Out," which was produced by Terry Henebery and broadcast on June 3rd between 10:31 and 11:30 am. They also recorded the song again at The Playhouse Theatre in London on June 24th, 1963 between 5:30 and 6:30 pm for the popular "Saturday Club" show, which was produced by Jimmy Grant and Bernie Andrews and broadcast on June 29th between 10 am and 12 noon.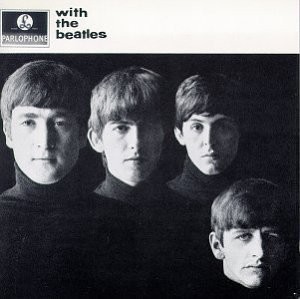 The second recording session for their second British album "With The Beatles" occurred on July 30th, 1963 at EMI Studio Two. They were in for the long haul that day, there being a morning session as well as an evening session, the latter running from 5 to 11 pm. It was in the middle of this evening session that The Beatles began and finished "Roll Over Beethoven," one of three vocal contributions from George Harrison on their second British album.

At approximately 7 pm, after doing more work on "Money (That's What I Want)" and totally re-making "Till There Was You," The Beatles started work on "Roll Over Beethoven." It took five takes of the full group, vocals and all, to perfect the song, "take five" being considered best. Then while re-recording the two-track tape of "take five" onto another two-track machine, they simultaneously overdubbed two attempts of George double-tracking his vocals while the other Beatles added handclaps throughout the song. The second attempt at this overdub, "take seven," was deemed the best. Then, to complete the song, a recording of George playing the final guitar chord was made, this being labeled as "take eight," the intention being to edit this onto the complete "take seven" at a later date. By approximately 8 pm, The Beatles had finished recording the song.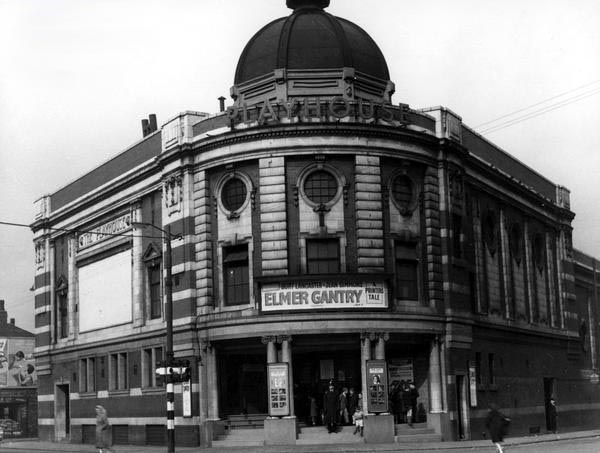 On August 1st, 1963, The Beatles recorded another version of "Roll Over Beethoven" for BBC radio at The Playhouse Theatre in Manchester between 4 and 6 pm for the twelfth episode of their show "Pop Go The Beatles," which was produced by Ian Grant and broadcast on September 3rd between 5 and 5:29 pm.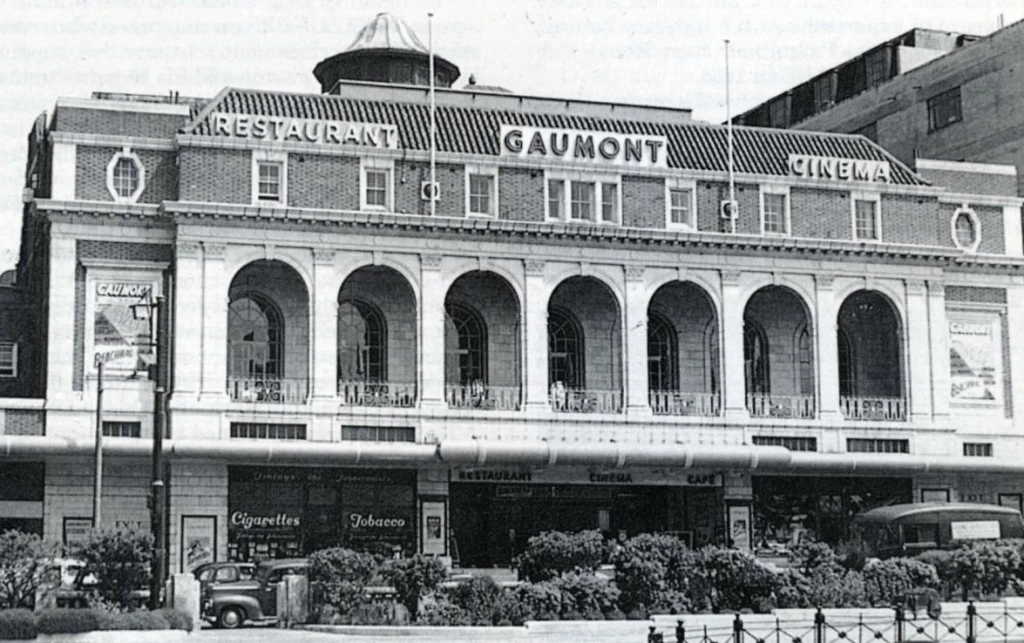 On August 21st, 1963, during a six consecutive night residency at in Bournemouth, Hants, England, the chief technician at the Gaumont Cinema recorded The Beatles performance on his reel-to-reel tape recorder in order to check the venue's sound system. The opening song on these dates was "Roll Over Beethoven." This rather clear sounding 25-minute tape reel was sold by Christie's auction house in 1998 for 25,300 pounds and has not yet been made available commercially.

Back at EMI Studios, August 21st, 1963 was also the date chosen to edit together the "take eight" guitar ending to the completed "take seven." After this was performed by George Martin and engineers Norman Smith and Geoff Emerick in the control room of EMI's Studio Three, they then created the mono mix for the song as well as for the seven other songs that had been completed so far for the new album. This is the mono mix heard on the British album but not on the American release.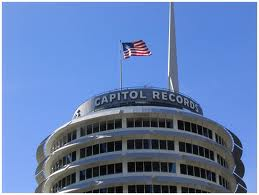 On October 29th, 1963, the same EMI staff (with the mysterious engineer known only by the initials B.T.) reconvened in EMI's Studio Three to mix the entire new Beatles album for stereo. This is the stereo version of the song heard on the American "Beatles' Second Album," although Capitol engineers decided to add extra reverb onto the recording to create a more 'punchy' sound. Instead of using the mono mix made on August 21st, 1963, Capitol created their own "Type B" foldover mono mix by combining both channels of the stereo mix into one, which was standard practice at that time. The superior quality of the mono mix on the British release was not heard in the US until January of 1987 with the "Original Master Recording" vinyl release of "With The Beatles" by Mobile Fidelity Sound Lab.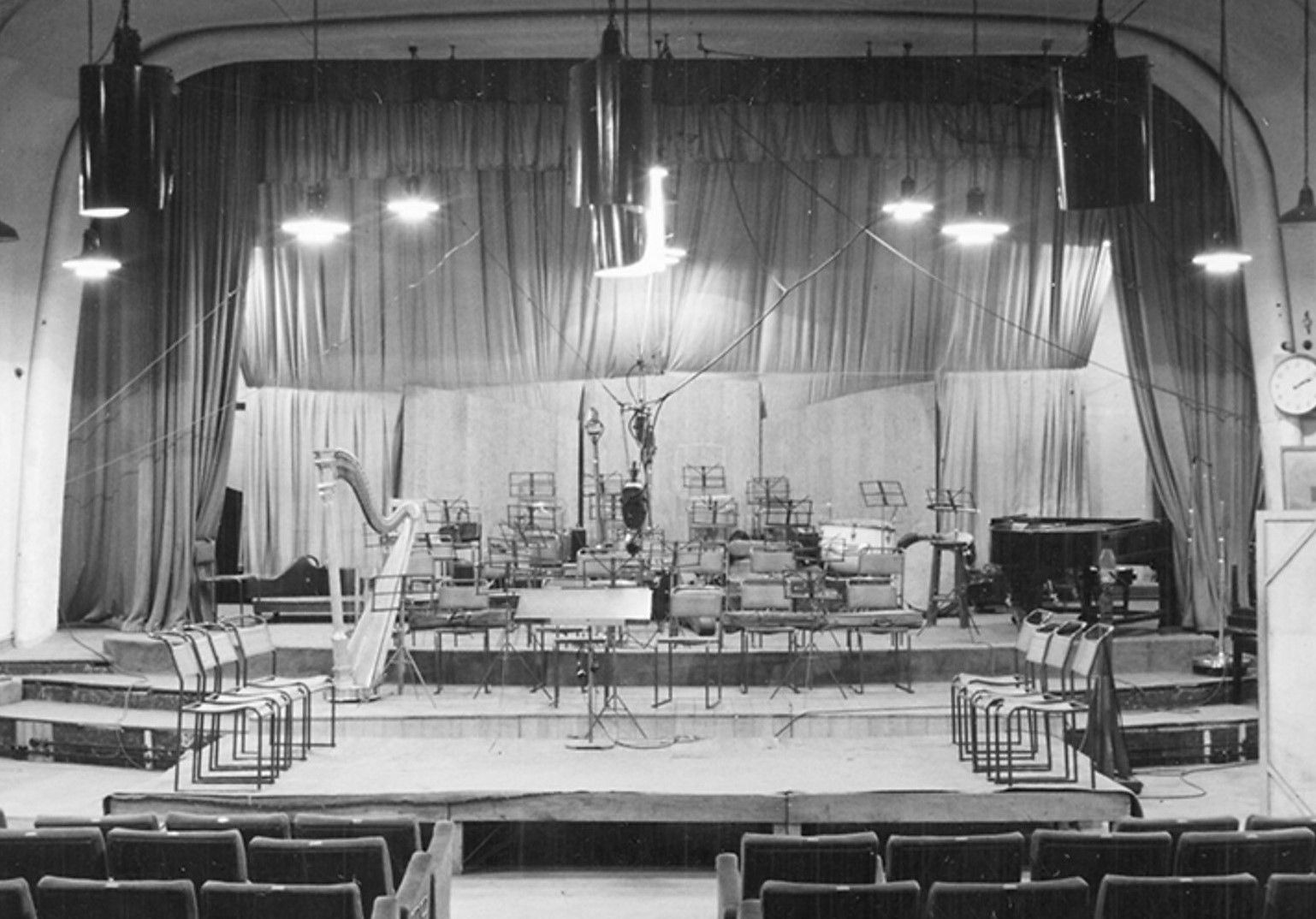 More BBC radio recordings of the song include December 17th, 1963 at The Playhouse Theatre in London between 3 and 6:30 pm for "Saturday Club," which aired on December 21st between 10 am and 12 noon. December 18th, 1963 saw the recording of the song at BBC Paris Studio in London between 7 and 10:30 pm for the first installment of their radio show "From Us To You," which was produced by Bryant Marriott and broadcast on December 26th between 10 am and 12 noon. Then we go into the new year, seeing the song recorded on January 7th, 1964 at The Playhouse Theatre in London between 2:30 and 4 pm for "Saturday Club" once again, which was produced by Jimmy Grant and Bernie Andrews and broadcast on February 15th between 10 am and 12 noon. The final BBC recording of "Roll Over Beethoven" was on February 28th, 1964 in Studio One of BBC Piccadilly Studios in London between 6:30 and 9 pm for the second edition of "From Us To You," which was produced by Bryant Marriott and broadcast on March 30th, 1964.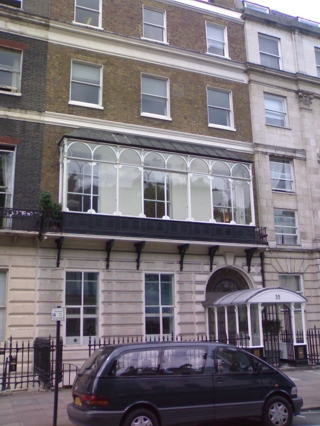 The Beatles entered the recording studio once more with "Roll Over Beethoven" on April 19th, 1964. This was in order to record the soundtrack to the British television show "Around The Beatles," which was broadcast on May 6th and June 8th on British TV. The audio recording was done between 10 am and 8:30 pm at London's IBC Studios on three-track tape with Jack Good as producer and Terry Johnson and future Beatles producer Glyn Johns engineering. The song was recorded this day in a highly abbreviated version, eliminating the third verse as well as both verses after the solo, this being done in order to fit more performances into the television program.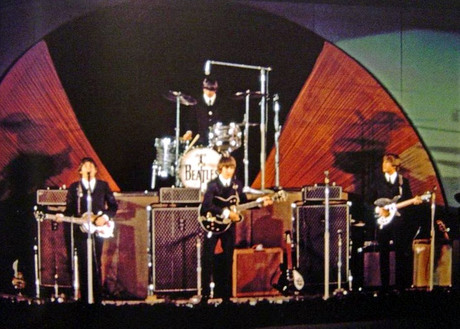 August 23rd, 1964, was the first date The Beatles played at the Hollywood Bowl in Los Angeles, California. They included "Roll Over Beethoven" in the set list this night, which was recorded on a three-track recording machine by producers Voyle Gilmore and George Martin with Hugh Davies as engineer for future inclusion on a proposed live album for the 1964 Christmas season. When this live album didn't materialize, this master tape was eventually given to George Martin and engineer Geoff Emerick to prepare a suitable recording of this performance for inclusion on the 1977 album "The Beatles At The Hollywood Bowl." They worked on the album between January 18th and 23rd, 1977 at AIR London Studios, the master tape being prepared for Capitol records on March 22nd, 1977.

Sometime between December 1 - 17, 1991, George Harrison and his band (including Eric Clapton) recorded the song live during their tour of Japan, the result being released on the album "Live In Japan" on July 14th, 1992.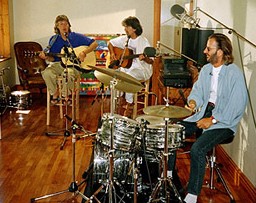 Then on June 23rd, 1994, "Roll Over Beethoven" has been rumored to have been included among a variety of songs that Paul, George and Ringo had recorded and filmed at George's Friar Park home studio in Henley On Thames, England, for possible inclusion in the "Anthology" television special. This footage was not included in the program and the audio has not been commercially released as of yet.
Song Structure and Style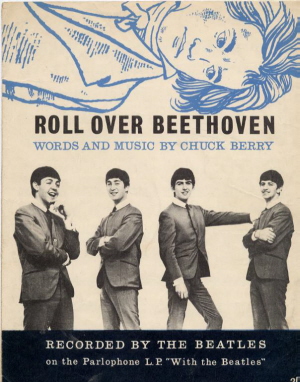 Like most other Chuck Berry songs, "Roll Over Beethoven" consists of a standard twelve-bar blues pattern, repeated nine times. The first and fifth verses both fully consist of guitar solos, while the other seven are all full vocal verses. As to song structure, The Beatles version is almost a carbon copy of the original Chuck Berry version, right down to the guitar solos. As to style, The Beatles change it dramatically by lowering the key to D major, slowing it down somewhat, and playing it in a boogie-woogie style similar to later Chuck Berry classics like "Johnny B. Goode" and "Carol." Harrison's vocal delivery varies from the original as well, singing it in a more 'in the pocket' fashion (like "Johnny B. Goode") instead of the looser rhythm sung by Berry himself on the original.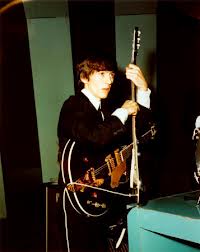 The Beatles' version starts off with Harrison's interpretation of Chuck Berry's introductory guitar spot. While Harrison struggles to copy it note-for-note, as well as flubbing the defined four measures of the song's introduction, he still puts in a suitable performance which, with the added reverb in the US mix, is an excellent beginning to an exciting American Beatles album. The Beatles know the song so well that they could easily discern when George was finished with his intro in order to come in perfectly on the fifth measure to complete the first instrumental verse.
The first vocal verse then begins, showing that Harrison is as capable of an enthusiastic rock 'n' roll vocal delivery as Lennon or McCartney. With the hard-driving drums, rollicking boogie-woogie rhythm guitar of Harrison, and the insistent hand-clapping, the song shows the hallmark of professionalism right from the beginning.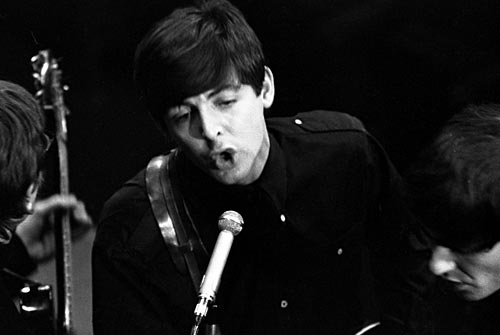 The second and third vocal verses are identical musically, with the exception of different lyrics and occasional "ooh" accents from McCartney. The fourth vocal verse, which begins "if you're feeling like it," is different in structure because of a change in the melody line, as well as a change in delivery with Ringo not utilizing the ride cymbals and just focusing on the snare and toms. This changes the beat and feel of this verse, which adds a nice variation to an otherwise repetitious structure. Harrison alters the lyrics in the fourth verse somewhat, changin Chuck Berry's original line "reel and rock with one another" to "reel and rock it, roll it over."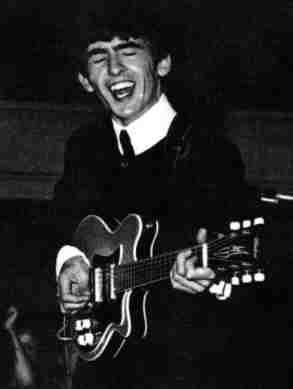 We then enter into a guitar solo which is performed almost without flaw, unlike the original which is a bit sloppy and rife with stray notes. At this point in The Beatles version, most listeners likely come to the realization that they have eclipsed the original version by leaps and bounds, both in confidence and energy.
After the solo we enter into the fourth and fifth vocal verses which are virtually identical to the earlier verses, although our interest is held by the lyrics and confident vocal delivery. The sixth vocal verse then occurs, which is delivered in a punchier style with a climactic feel but with Harrison appearing to sing "she wigs like a glow worm" instead of "she wiggle like a glow worm" as Chuck Berry Sings. The main difference is the phrase "Roll Over Beethoven" repeated five times throughout the verse, which signals the grand conclusion to this magnificent performance. Instead of ending with a 'big finish' with the full band, The Beatles tastefully decide to end on a final ringing D major chord played by Harrison alone.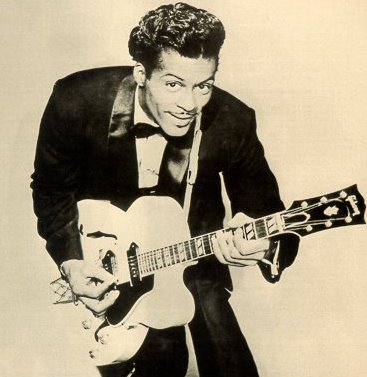 Also note how closely The Beatles mimic the original in the tenth measure of the final verse where they cut the measure in half as Berry (probably mistakenly) does the same thing. In their allegiance to "rock and roll," they wanted to stay as close to the original as possible, just as they had done throughout their formative Cavern/Hamburg years. (An example of this would be their purposely flubbing the measure count in "That's All Right Mama" on their "Live At The BBC" performance in order to keep with the mistake Elvis made on the original Sun recording, viewing this flub as 'sacred ground.')
The overall lyrical message of the song was that the popular rhythm and blues music of the day would cause Ludwig van Beethoven to actually roll over in his grave, with the additional request for Lugwig to "tell (Pyotr Ilyich) Tchaikovsky the news" that rhythm and blues music has now replaced classical forever.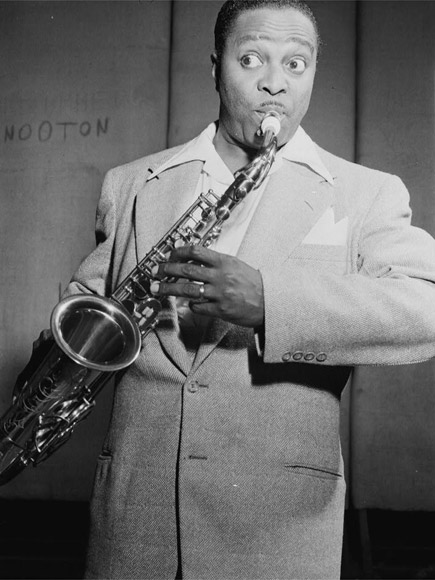 Although "rocking and rolling" did appear in the lyrics to the song, the transition to "rock and roll" music had yet to fully define itself. "Rhythm and blues" (or R&B) was the proposed replacement to classical music according to this song. Other song references appear in the lyrics, such as Carl Perkins' "Blue Suede Shoes," Louis Jordans' "Early In The Mornin'" (later covered by Harry Nilsson) and the line "hey diddle, diddle" from the nursery rhyme "The Cat In The Fiddle," this last reference presumed by some to be a reference to Berry's Chess Records stable-mate Bo Diddley being an accomplished violinist. Future songs were influenced by the lyrics of "Roll Over Beethoven" as well, such as "Rockin' Pneumonia" by Huey (Piano) Smith and "A Shot Of Rhythm And Blues" by Arthur Alexander.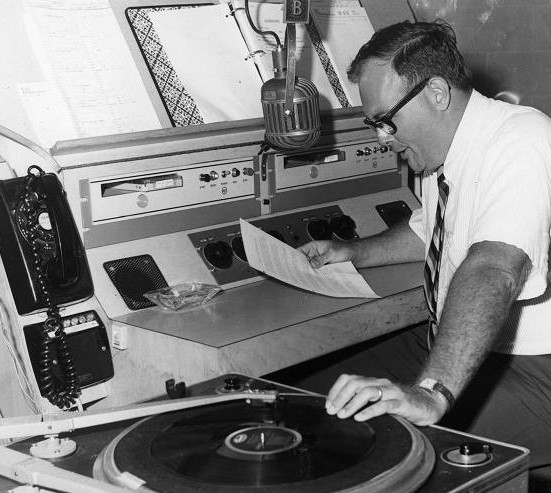 Other interesting tidbits in the lyrics include writing "a little letter" to a disc jockey to request a song on the radio, which definitely predates the use of calling in a request by phone. He obviously won't "hear it again today" since it'll be a day or so before the DJ gets the letter. The phrase "rhythm reviews" doesn't translate well to later generations, but it actually refers to old style R&B shows featuring many artists performing in front of a big band. The phrase "a trifle further," which translates as 'a little bit more,' was somewhat of a tongue-twister for Harrison as well as others who covered the song.
Another interesting fact about the lyrics is that it is written as a song about itself. This is evident within the first verse where the singer is requesting his "local DJ" to play a song on the radio, which in fact is the song that is being currently being sung.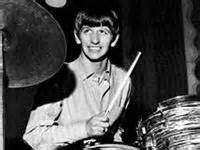 Performance wise, Harrison shines the brightest with his most competent guitar and vocal delivery to date. Ringo would come next with his exuberant drilling drum work, complete with his characteristic off-beat drum fills. Both Lennon and McCartney play confidently at their respective instruments, taking a backseat to let the audience know that this was Harrison's feature on the album (or show).
American Releases
Although Capitol Records chose not to include this track on the legendary "Meet The Beatles!" album, American audiences were becoming quite familiar with the song. On December 9th, 1963, Capitol Of Canada released "Roll Over Beethoven" as a single in order to promote their recently released album "Beatlemania! With The Beatles." Because of the immense interest in anything 'Beatles' in early 1964, the single was being imported into the US and was being heard quite often on American radio. It even charted at #68 on the Billboard pop charts (#30 in Cash Box and #35 in Record World). In addition to this, The Beatles chose to open their first American concerts with the song, which wasn't easily available for anyone to buy in the states. To their chagrin, Capitol Records in the US felt that they had missed the boat regarding this song.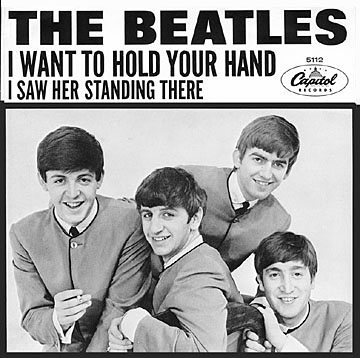 To remedy this situation, Capitol was planning on releasing "Roll Over Beethoven" immediately as the follow up single to "I Want To Hold Your Hand." When George Martin caught wind of this news, he used his clout as The Beatles producer to talk them out of it. He told them to be patient because the next Beatles single was on its way to them in a few weeks, one that was more characteristic of their present sound and would be a much better follow up single. Of course, George Martin was correct, as history testifies that "Can't Buy Me Love" fit the bill perfectly, having advance orders of over one million copies and topping the Billboard charts in only two weeks.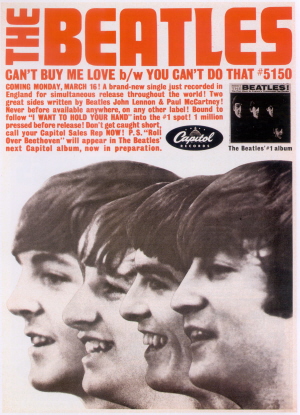 Nonetheless, Capitol records knew they needed to keep their attention focused on "Roll Over Beethoven." In the March 14th issue of Billboard magazine, Capitol Records announced the release of "Can't Buy Me Love" as the next single, but this advertisement, almost apologetically, included the statement: "P.S. 'Roll Over Beethoven' will appear in The Beatles' next Capitol album, now in preparation."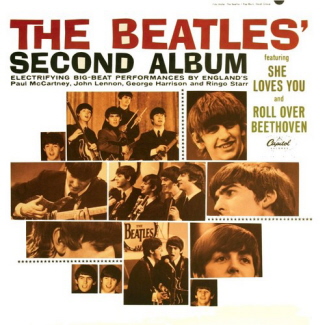 That "next Capitol album" was the first official American release of the song, which was "The Beatles' Second Album," released on April 10th, 1964. Not only did they include the name of the song in bold print on the front cover, but they made it the lead off track of the album, showing all Beatles fans that the song was finally available for everyone. As detailed above, mono copies of this album contained a "Type B" foldover mix of the song created by Capitol Records that combined both channels of the stereo mix into one instead of the legitimate mono mix originally created by George Martin. On January 21st, 2014, this album was released as an individual compact disc for the first time, the mono and stereo mixes being contained on a single CD.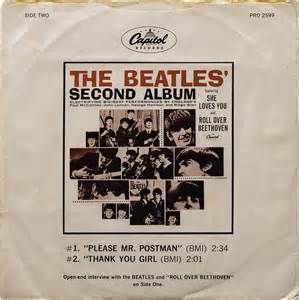 Also made available by Capitol in April of 1964, for promotional use, was what they called "The Beatles' Second Open-End Interview." This was an EP sent to radio and television stations that included recorded responses from The Beatles to questions that were printed on the record sleeve. Disc jockeys could simulate an interview and play this on the air as if The Beatles were present in their studio. Also included on the disc were three Beatles songs from the "Second Album," including "Roll Over Beethoven." Approximately only a thousand of these discs were printed, so this is quite the collectors item today.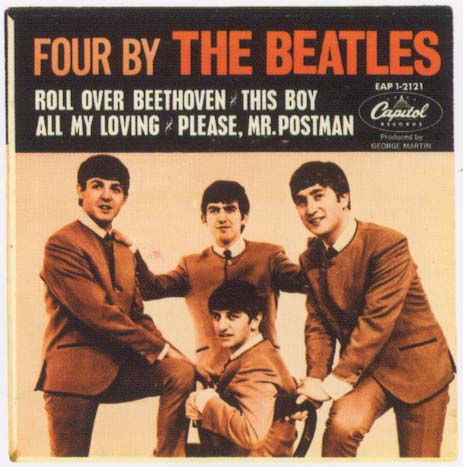 The success of EP's in Britain caused Capitol Records to give them a try commercially in the US as well. What better excuse would there be to try this out than with capitalizing on the two Capitol Of Canada singles that were imported into the states earlier in the year. The EP "Four By The Beatles" then became the next US release of "Roll Over Beethoven," released on May 11th, 1964. Paired up with its Canadian b-side "Please Mister Postman" and another Canadian single "All My Loving" and "This Boy," the EP unfortunately sold dismally. It only peaked at #92 on the Billboard pop charts, probably because all four of these songs were readily available on Capitol albums by this time.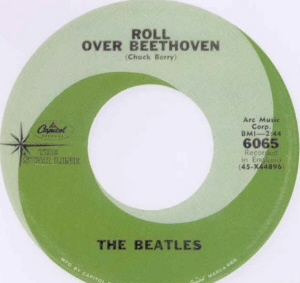 Capitol did finally fulfill their wish to release "Roll Over Beethoven" as a single on October 11th, 1965 on their budget "Star Line" label. They released this song, paired up with "Misery" (which was a rare song to US audiences at the time), along with five other singles at the same time for use in oldies collections in record stores, showing the diversity of the Capitol roster. The single didn't chart at the time and, according to official Capitol documents, was only in print until the end of 1965 along with the rest of The Beatles "Star Line" singles. Later pressings of the single did surface in later years, such as on the "target" style Capitol logo used in the late '60s and early '70s.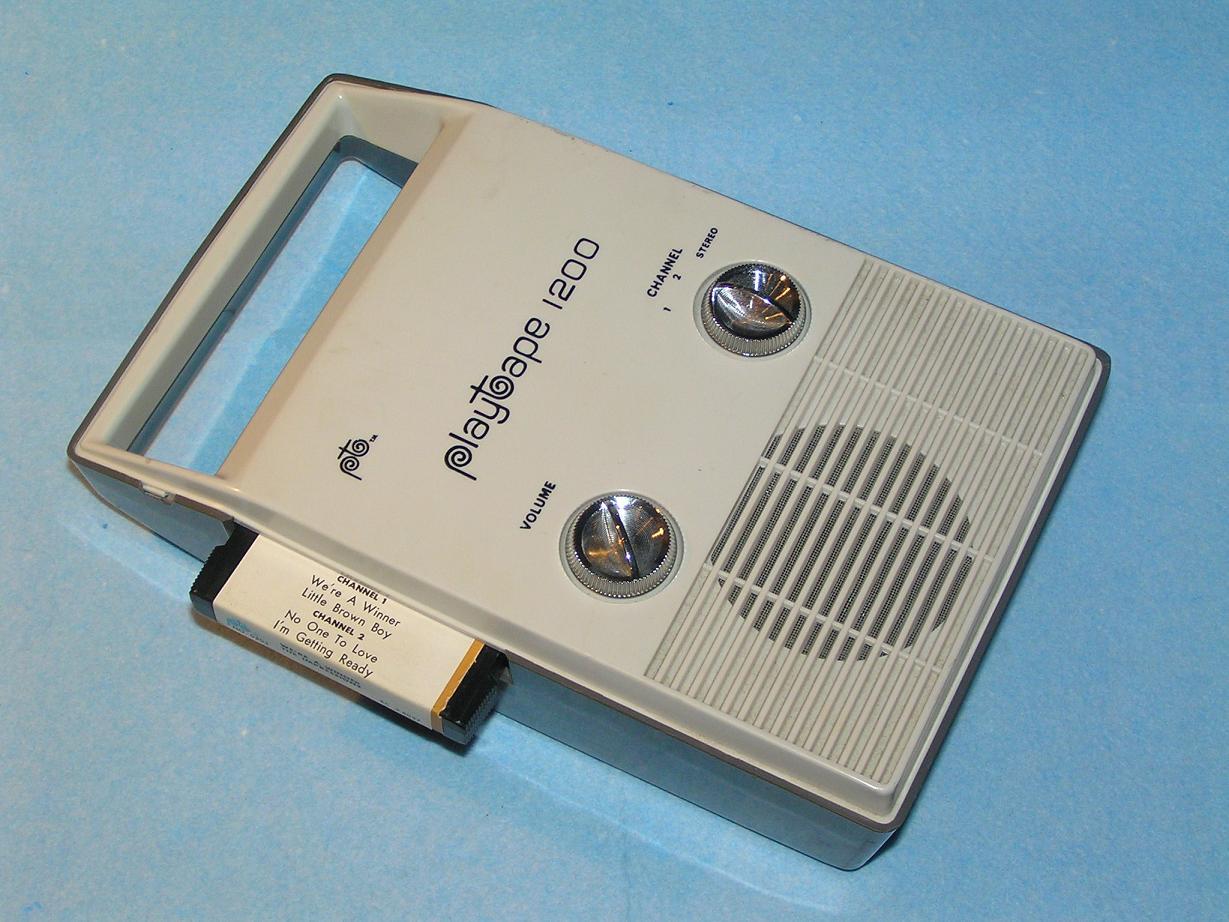 Sometime in 1967, Capitol released Beatles music on a brand new but short-lived format called "Playtapes." These tape cartridges did not have the capability to include entire albums, so a truncated four-song version of "The Beatles Second Album" was released in this portable format, "Roll Over Beethoven" being one of these songs. These "Playtapes" are highly collectable today.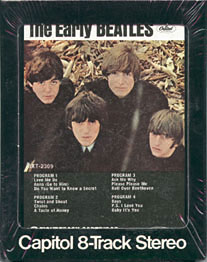 Then, sometime in 1969, Capitol released their 8-track version of the album "The Early Beatles" and included "Roll Over Beethoven" as a bonus track. This was done in order to even out the eleven-song playlist to twelve selections, which could be easily divided between four tracks.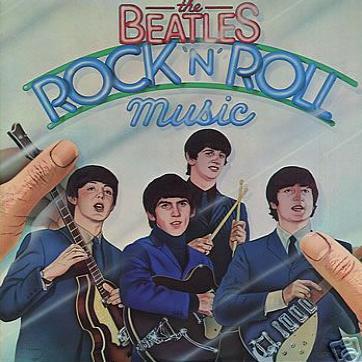 The next release of the song was on the Capitol compilation double album "Rock 'n' Roll Music," released on June 7th, 1976 during a resurgence of The Beatles popularity. The album featured up-tempo songs The Beatles recorded during their career, which could be used as a companion piece to the "Red" and "Blue" compilation albums released in 1973. George Martin was consulted regarding the preparation of this album and, with access to only the mixes that EMI had originally sent to Capitol in the '60s, decided it was necessary make some drastic changes to this song in particular. The left channel, which contained the live rhythm track including George's main vocals, were now panned to the center in order to be heard in both channels. The right channel, which contained all of the overdub pieces the group performed (George's guitar solo and concluding guitar riff, George's double-tracked vocal and the group's handclaps) were now panned slightly to the left. George Martin also chose to omit the added reverb that Capitol insisted on adding for the song's appearance on "The Beatles' Second Album." Therefore, this new mix of "Roll Over Beethoven" for the "Rock 'n' Roll Music" album is the most different-sounding from that of its original Capitol version.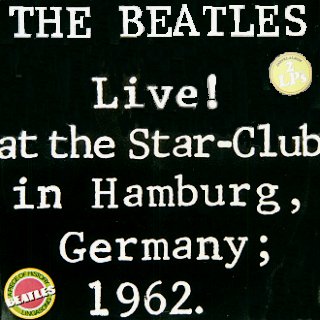 May 2nd, 1977 saw the next release of the song on the "Lingasong/CBS" release "Live! At The Star Club In Hamburg, Germany; 1962." This controversial album was released internationally, which featured the Beatles performing various songs during their final visit to Hamburg during the 1962 Christmas season. Although the recording is very rough by anyone's standards, it makes for an interesting listen if only for historic reasons. This performance pre-dates their official recording of the song at EMI studios by almost seven months, which shows evidence of the band being thoroughly familiar with the song. "We can do that standing on our ears," Lennon remarked about the song in 1964.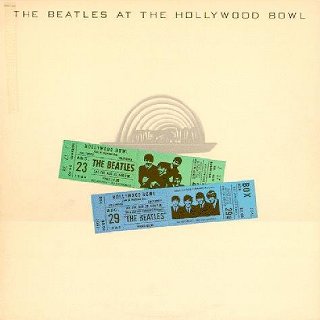 Two days later, on May 4th, 1977, Capitol released their long awaited "The Beatles At The Hollywood Bowl" album, which featured their August 23rd, 1964 performance of the song. Capitol wanted to release this 1964 performance at the end of that year, but it was vetoed by The Beatles and George Martin because of the overall poor quality of the recordings. After being filtered, equalized, edited and mixed by George Martin and engineer Geoff Emerick in the mid '70s, the tracks were finally deemed suitable for release. The album was highly successful at the time, peaking at #2 on the US Billboard album charts. It was eventually remastered by Giles Martin, George's son, and re-released with the new title "Live At The Hollywood Bowl" on September 9th, 2016.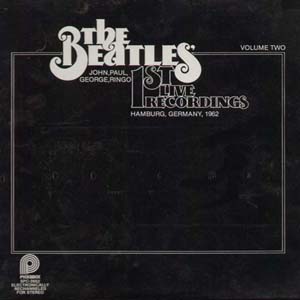 Pickwick Records acquired the rights to release the 1962 Hamburg recordings in 1978, three single album volumes entitled "Recorded Live In Hamburg 1962" being released sometime in 1978. Since many of the songs were included on more than one album, "Roll Over Beethoven" appeared on both volumes one and two. In 1979, Pickwick thought it wise to condense the live recordings into two volumes that did not repeat any songs, "1st Live Recordings Vol. 2" including "Roll Over Beethoven" as the sixth song of side one, the vocals having slightly more prominence than on the original Lingasong album. Pickwick then paired both volumes of their "1st Live Recordings" together into a double album entitled "The Historic First Live Recordings" in 1980.
On October 27th, 1980, the aforementioned "Rock 'n' Roll Music" compilation album was divided by Capitol into two single albums, "Rock 'n' Roll Music Volume 1" featuring "Roll Over Beethoven." These albums were intended for budget-line sales and featured new album artwork.
The small label Hall Of Music was next to release many of the above mentioned Hamburg songs (including "Roll Over Beethoven") on their double-album release "Live 1962, Hamburg Germany" in 1981.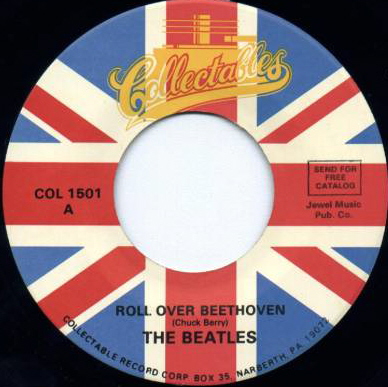 In 1982, Collectables Records in America released a single with "Roll Over Beethoven" as the b-side to "I'm Gonna Sit Right Down And Cry Over You." Both songs were taken from the Hamburg recordings mentioned above. Although this limited edition single didn't chart, it stands as a collector's item today.

Interestingly, The Beatles' version of "Roll Over Beethoven" appeared in the 1983 movie "Superman III" during the scene of Clark's high school reunion. While The Beatles usually didn't allow their music to be featured in a non-Beatles movie, the three surviving Beatles allowed this inclusion due to their relationship with the film's director Richard Lester, who also directed their '60s films "A Hard Day's Night" and "Help!"
The first time the original British "With The Beatles" album was made available in the US was the "Original Master Recording" vinyl edition released through Mobile Fidelity Sound Lab in January of 1987. This album included "Roll Over Beethoven" and was prepared utilizing half-speed mastering technology from the original master tape on loan from EMI. This title had a limited production, reportedly because of a damaged metal part that was needed for pressing the vinyl. Therefore, this album is said to be the rarest and most valuable Beatles album in the "Original Master Recording" series.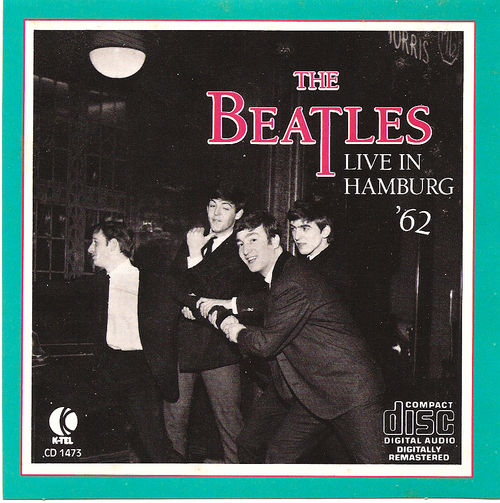 With the dawning of the compact disc era in the '80s, music fans were eagerly waiting for the delayed release of the Beatles catalog on CD. K-Tel Records thought to cash in on this expectation by releasing "Live In Hamburg '62" in early February 1987, which was just prior to the release of the first four Beatles albums by Apple Records. Many Beatles fans couldn't resist owning a live CD by their favorite group that featured 20 tracks including "Roll Over Beethoven," not realizing that this was such a lo-fi rough recording as released many times before on vinyl, as detailed above.
February 26th, 1987 was the date that the original British album "With The Beatles," featuring "Roll Over Beethoven," was released on compact disc in mono, a vinyl edition coming out on July 21st, 1987. A remastered stereo version was released on CD on September 9th, 2009 and on vinyl on November 13th, 2012.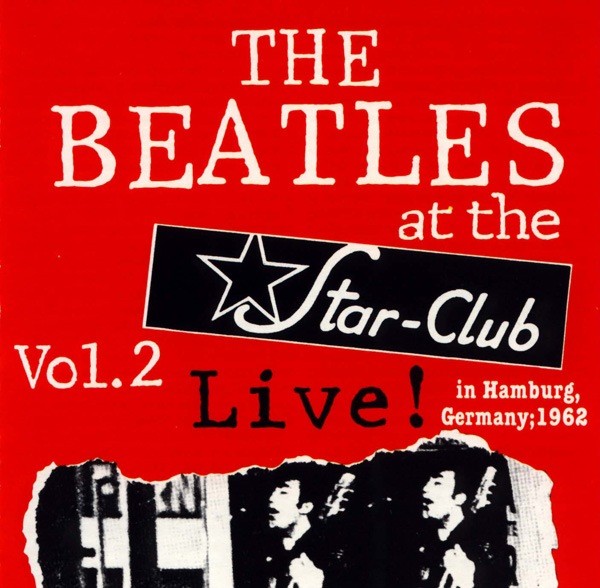 Sometime in 1991, Sony Music took it upon themselves to release two volumes of the above mentioned 1962 Hamburg recordings, "Live! At The Star Club In Hamburg, Germany; 1962 (Vol. 2)" containing "Roll Over Beethoven." The release of these volumes prompted legal action from The Beatles, Sony discontinuing production of these volumes because of a lawsuit that had been filed. By 1998, The Beatles had won the right of ownership of these recordings, any releases surfacing after this point being illegally produced bootlegs.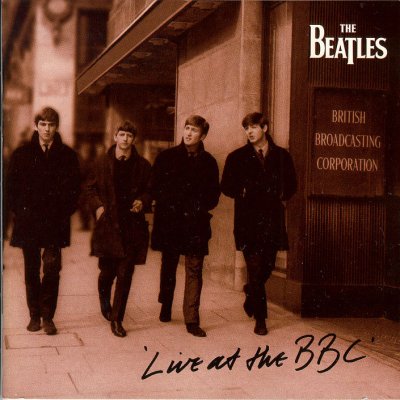 Another long awaited album was released on December 6th, 1994, "Live At The BBC." The version of "Roll Over Beethoven" that was included on this release was recorded for the BBC radio show "From Us To You" on February 28th and broadcast on March 30th 1964. On November 11th, 2013, this album was remastered, re-packaged and re-released. Then on November 21st, 1995, the highly anticipated "Anthology 1" album was released, featuring an October 24th, 1963 performance of the song from Stockholm, Sweden. Both of these million selling albums spurred a new resurgence of Beatles popularity.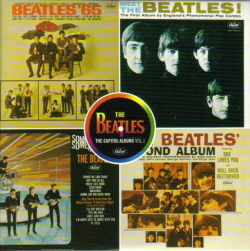 The 'reverbed' stereo version and the "Type B" foldover mono mix of "Roll Over Beethoven" from "The Beatles' Second Album" were once again released in the US within the CD box set "The Capitol Albums, Vol. 1" on November 15th, 2004. A rare promotional CD sampler of this box set was also released, which contains both mixes of the song.
September 9th, 2009 was the date that the box set "The Beatles In Mono" was released, which features an excellent remastered mono version of "Roll Over Beethoven."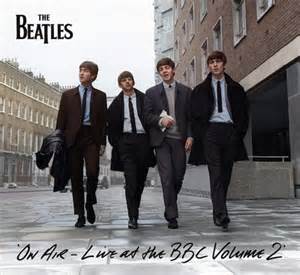 On November 11th, 2013, the album "On Air - Live At The BBC Volume 2" was released which featured yet another version of "Roll Over Beethoven," this one recorded on August 1st, 1963 for the radio program "Pop Go The Beatles." Without the "woo" vocal accents from Paul, the focus is totally on George. However, this version omits the third verse, which might represent a truncated rendition of the song they may have habitually performed live by this point in their career.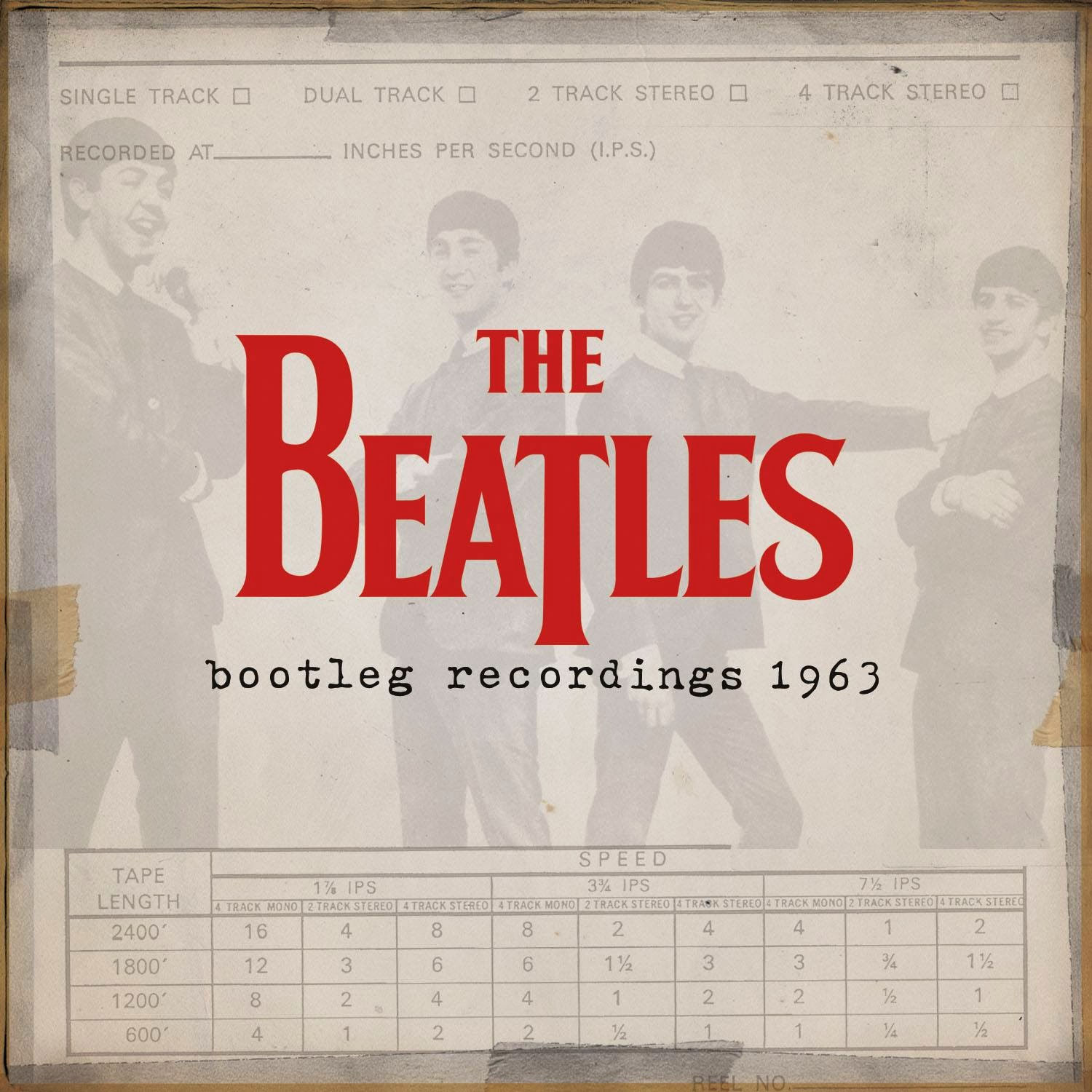 On December 17th, 2013, iTunes released a 59 track compilation album entitled "Bootleg Recordings 1963" only available on their downloading platform. Three BBC recordings of "Roll Over Beethoven" is included therein, these being the June 29th, 1963 performance for the "Saturday Club" program, the December 21st, 1963 performance for "Saturday Club," and the December 26th, 1963 performance for the program "From Us To You." The purpose of this release was to extend the copyright of these recordings under European Union law from 50 years (which would have expired at the end of 2013) to 70 years (until 2033), this being considered an official release. This compilation album was only available in the US on that date to those in the know for a number of hours for $39.99 in its entirety or to be purchased as individual tracks, but was later made available for purchase as well.

On July 14th, 1992, the above mentioned "Live In Japan" album by George Harrison was released, which features a rousing rendition of "Roll Over Beethoven" by him and his band.
Live Performances
"It was a song I liked. I had the Chuck Berry record and I used to sing it in the clubs." While this statement from George Harrison is true, it wasn't always the case. The Beatles had been performing the song in their stage act as far back as 1957 when they were known as The Quarrymen, but John Lennon had been its lead singer at the beginning. George had taken oven singing lead on the song in 1961 and from that point made the song his own. In fact, The Beatles were so enamored with Chuck Berry that between 1957 and 1966, The Beatles performed more songs written by him than any other artists (fifteen, in fact). Lennon had stated during that time, "When I hear rock, good rock, like the caliber of Chuck Berry, I just fall apart and have no other interest in life, you know. The world could be ending if rock and roll is playing."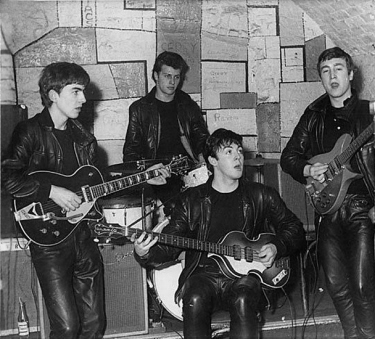 The song played a very prominent role in the formative Beatles years at the Cavern in Liverpool as well as the long hours in each of the five visits they made to Hamburg, Germany. They gave the song a hiatus, however, during their national British tours in early 1963, since there were many artists on the bill and their set list was very minimal. They started adding it to their set list again around the time they were recording their second British album in the latter half of 1963. Once the album came out in November, it became a permanent fixture in their set list as a showcase for George Harrison.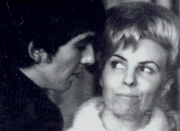 An interesting sidenote is that on September 28th, 1963, during a visit George Harrison and his brother Peter made with their sister Louise Caldwell in Benton, Ilinois, George enjoyed a performance by a local group called The Four Vests at a VFW Hall in Eldorado. During their show, George was asked to sit in for a few songs. After some encouragement, George performed "Roll Over Beethoven" and four other songs with the group. This would mark the first time any Beatle performed in the United States, even though it was only before a lucky 75 to 100 people. .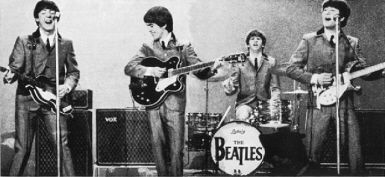 "Roll Over Beethoven" was chosen to open the shows in their first American concerts, such as at the Washington Coliseum on February 11th, 1964. It continued to be featured in their 1964 world tour, which started in June of 1964. This tour, which included extensive stops in the US, ended in Bristol on November 10th, 1964. At this point, "Roll Over Beethoven" was dropped from their set list and ultimately replaced with the newly recorded "Everybody's Trying To Be My Baby" as the new George Harrison spotlight song.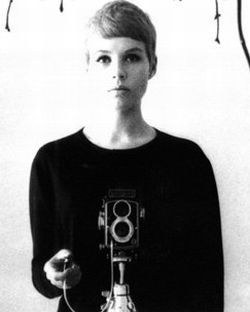 One final performance of the song came during their last world tour of 1966. They made a triumphant return to Hamburg, Germany, a familiar place to The Beatles except that they hadn't set foot there since their last engagement on December 31st, 1962 when they were still relative unknowns. Many old friends and acquaintances came to see them backstage before their two shows on June 26th, 1966, such as Stu Sutcliffe's former girlfriend Astrid Kirchherr and former Beatles producer Bert Kaempfert. One that was absent was former Kaiserkeller bouncer Horst Fascher, who wasn't able to make it that day. In his honor, The Beatles performed "Roll Over Beethoven," remembering fondly how Horst used to shout along with the song as he threw hoodlums out of the club. This marks the very last time The Beatles performed the song together.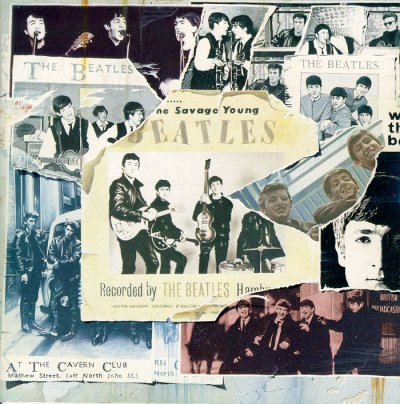 During the time The Beatles were performing the song live, they continued to add particular refinements, such as the accents that the whole group would play in between the gaps in the vocals during the fifth vocal verse. Also, both John and Paul would join George in harmony vocals during the final climactic verse, as well as ending with a full band conclusion, complete with ending drum fill from Ringo. These refinements are evident as early as the October 24th, 1963 performance of the song in Stockholm, Sweden as heard on "Anthology 1."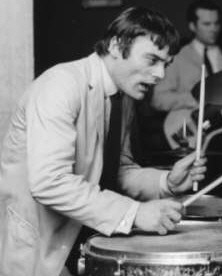 Various television appearances featured the song as well, such as their live concert at the Empire Theatre in Liverpool on December 7th, 1963 which was broadcast that same evening on the British TV show "It's The Beatles!" Then came the April 28th, 1964 taped TV special "Around The Beatles," which was first aired on May 6th of that year. This was followed by an excellent performance for TV in the Netherlands taped on June 5th, 1964 with replacement drummer Jimmy Nicol, the show entitled "The Beatles In Nederland," broadcast in The Netherlands on June 8th, 1964. An Australian concert featuring the song on June 17th, 1964 was also featured on a TV show in that country entitled "The Beatles Sing For Shell," this airing on July 1st, 1964. Also noteworthy is their performance of the song at the Washington Coliseum on February 11th, 1964, which was shown in movie theaters throughout the US on March 14th and 15th, 1964, via closed-circuit telecast.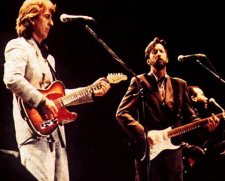 After being coaxed by long-time friend Eric Clapton, George Harrison agreed to put on a tour of Japan in 1991. This concert tour featured many George Harrison staples from his Beatles career including "Roll Over Beethoven." The resulting album "Live In Japan," released on July 13th, 1992, closed with a rousing version of the song. George also featured the song in a live concert at the Royal Albert Hall on April 6th, 1992, with a band that included Ringo on drums as well as Joe Walsh and the late Gary Moore on guitar. "Roll Over Beethoven" closed the show, which was the last known live performance by George Harrison.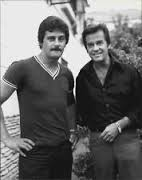 An interesting concert performance of the song, while not strictly Beatles related, is of interest to note here. During a short-lived Dick Clark television show in 1979, one of many "All Star Bands" was assembled for episodes of the show. One in particular featured Chuck Berry doing a rendition of "Roll Over Beethoven" with a huge band featuring, among many celebrities, former Beatle Pete Best on drums and Billy Preston on keyboards. When interviewed shortly during the broadcast, Pete stated that he has been retired from the music business for 14 years at that time and had practiced up for that particular performance.
Conclusion
Cub Koda of the All Music Guide (AMG) called "Roll Over Beethoven" a "masterpiece" that helped to define the rock and roll genre. It was only natural for The Beatles to choose to record a cover version of a song that helped shape the future of modern music. The transition from "rhythm and blues" to "rock and roll" was made evident in this 1956 work of genius. The Beatles unknowingly transformed this song from its humble rawness to a clear and precise direction for the future. They took a relatively unknown classic to an audience who would embrace it as the masterwork that it was.


Song Summary
"Roll Over Beethoven"
Written by: Chuck Berry
Song Written:

January 1956 (approx.)
Song Recorded:

July 30, 1963
First US Release Date:

April 10, 1964
First US Album Release:

Capitol #ST 2080 "The Beatles' Second Album"
US Single Release:

Capitol #6065
Highest Chart Position:

#68
British Album Release:

Parlophone #PCS 3045

"With The Beatles"

Length:

2:44
Key:

D major
Producer: George Martin
Engineers: Norman Smith, Richard Langham
Instrumentation (most likely):
George Harrison – Lead Vocals, Lead and Rhythm Guitar (1962 Gretsch 6122 Country Gentleman), Handclaps
John Lennon –

Rhythm Guitar (1958 Rickenbacher 325), Handclaps
Paul McCartney - Bass Guitar (1961 Hofner 500/1), Backing Vocals, Handclaps
Ringo Starr – Drums (1963 Ludwig Downbeat Black Oyster Pearl), Handclaps
Written and compiled by Dave Rybaczewski
IF YOU WOULD LIKE TO MAKE A DONATION TO KEEP THIS WEBSITE UP AND RUNNING, PLEASE CLICK BELOW!
Sign Up Below for our MONTHLY BEATLES TRIVIA QUIZ!